Shopify doesn't offer refunds according to its terms of service, but canceling my account was quick and hassle-free. If you want to avoid charges altogether, you can
take advantage of Shopify's 14-day free trial
 to see whether it works for you before committing.
While it might feel like everyone and their moms are using Shopify to power their e-commerce websites, it might not be for you.
Maybe you're not making enough sales, or maybe the monthly premium is just too expensive.
If you're having doubts, it could be time to move your online store to a different e-commerce platform.
Wix is an inexpensive option
that doesn't charge any transaction fees if you use a third-party payment gateway for your store.
Plus, Wix's drag-and-drop editor is a lot more intuitive than Shopify's editing interface. There are also some
great Shopify alternatives
 that you can use for free, which is fantastic if you've got a limited budget. So, whether you're tired of Shopify or just looking for some friendly reassurance before you dive in, join me as I walk you through how to cancel your Shopify account.
Quick Guide: How to Cancel Shopify
You can't normally get a refund on an active Shopify subscription.
That said, Shopify may sometimes make an exception to its no-refund policy. For example, if you get charged on the day you cancel your subscription, you can contact Shopify support to request a refund. Just keep in mind that
Shopify schedules payments in UTC, so you might be billed earlier than expected, depending on your timezone
. Shopify only offers refunds on a case-by-case basis though, so don't count on receiving one.
Before you cancel your Shopify account, make sure you've paid any outstanding bills.
You won't be able to close your account otherwise.
Top tip: Make sure you export your store data before you cancel Shopify. While Shopify keeps your data for two years, you'll have to purchase a plan again if you want to access any data or assets you didn't grab before you closed your store.
1. Log in.
Start by logging in as the account owner on
Shopify's website
.
2. Uninstall applications.
Apps with recurring charges may still bill you after you've canceled your Shopify account. Go to the
Apps
page to cancel them.
3. Transfer custom domains.
Click
Settings
at the bottom of the page to access the admin panel, and go to
Domains.
Transfer your domain to another hosting platform or remove it from your domains list.
4. Cancel your Shopify plan.
From the admin panel, Click
Plan,
then
Deactivate store.
Pick an option from the drop-down list that best explains why you're closing your account. Enter your password, click
Deactivate now,
and that's it!
My Experience: Here's How I Canceled My Shopify Account
I found it really easy to cancel my Shopify account.
If you run into problems, the Shopify support team is always on hand to help, although they can't close your account for you.
Shopify will retain your store's data and configuration for 2 years,
so if you change your mind, you can reactivate your account within that period. However, when you close your store, you'll be unable to create a new one with the same name or .myshopify URL.
If you cancel your Shopify trial, your store will close immediately and you'll lose access to the dashboard.
Now, here's how I deleted my Shopify account in 4 easy steps:
Step 1: Log In to Your Shopify Account
Head over to Shopify's website and log in as the account owner.
If you're not sure who that is, log in to your account and click
Settings
at the bottom of the page to access the admin panel. Click
Users and permissions.
Here, you'll be able to see the account owner's name.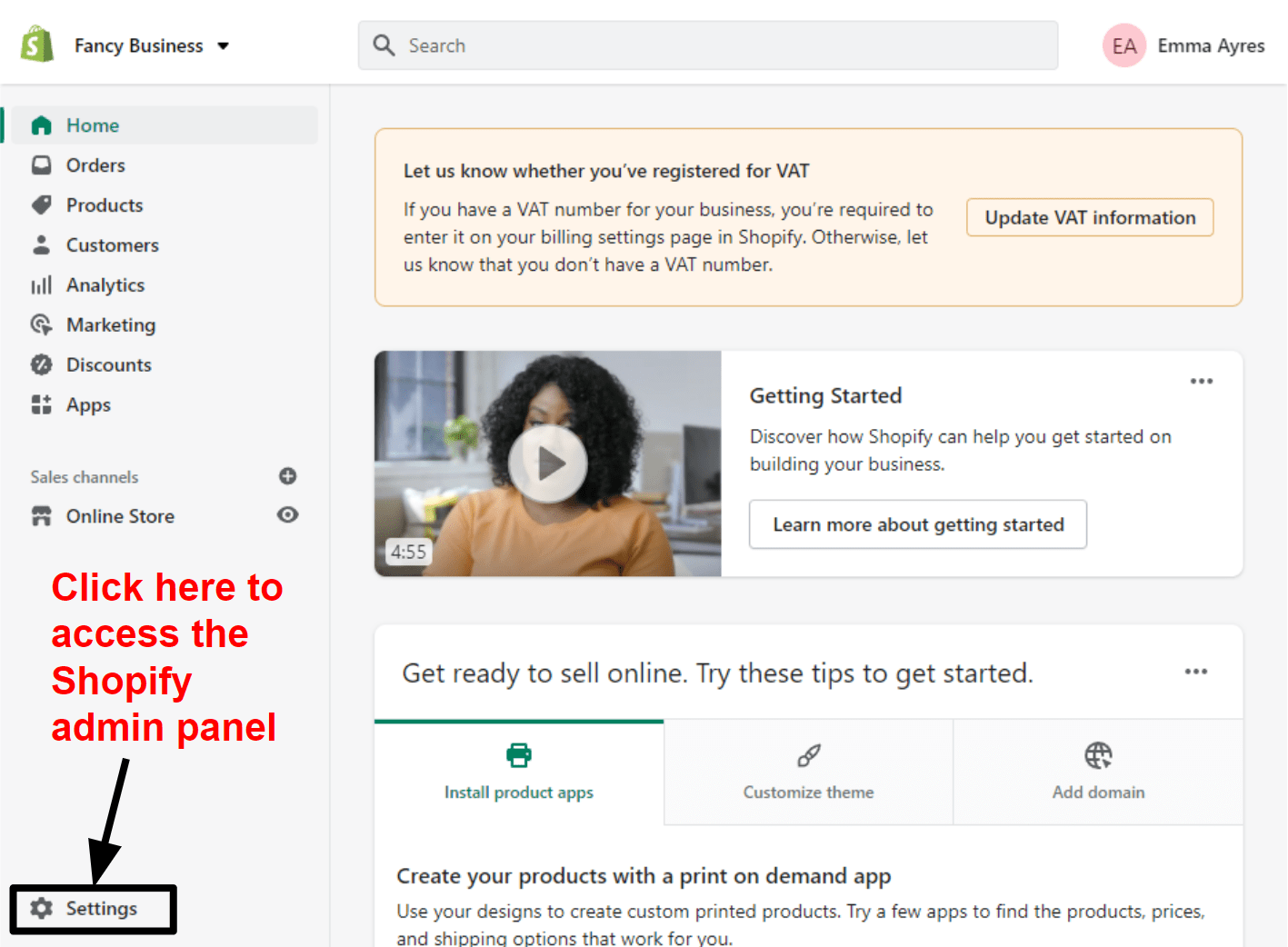 Step 2: Uninstall Applications
From the homepage, click
Apps
to see all of the apps you currently have installed and enabled. You'll need to
cancel every app that has recurring charges, as you might still be billed for them even after your account is closed.
Find the apps you want to cancel and click
Delete.

In each case, you'll be shown a pop-up box that asks you to select a reason for canceling the app. Click
Not needed anymore
and then
Delete.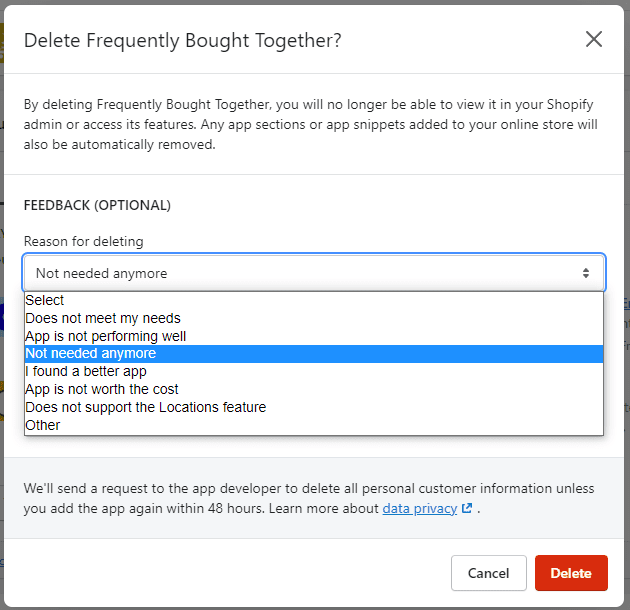 Step 3: Transfer Your Custom Domains
If you have a custom domain name for your Shopify store, you'll need to transfer it to another hosting platform before you close your account. Head into your Shopify admin panel and click
Domains.
Depending on how you set up your domain, you have two options:
If you connected a third-party domain via the 'connect domain' option, remove the domain from your Shopify domain list. Then, change the DNS settings with your domain registrar.
If you've transferred your domain to Shopify or purchased one via Shopify, transfer the management of the domain to another registrar or hosting platform.
Step 4: Close Your Shopify Account
In your Shopify admin panel, click
Plan.
This will show the current plan you're on and your next billing date, as well as the payment method connected to your account. Click
Deactivate store.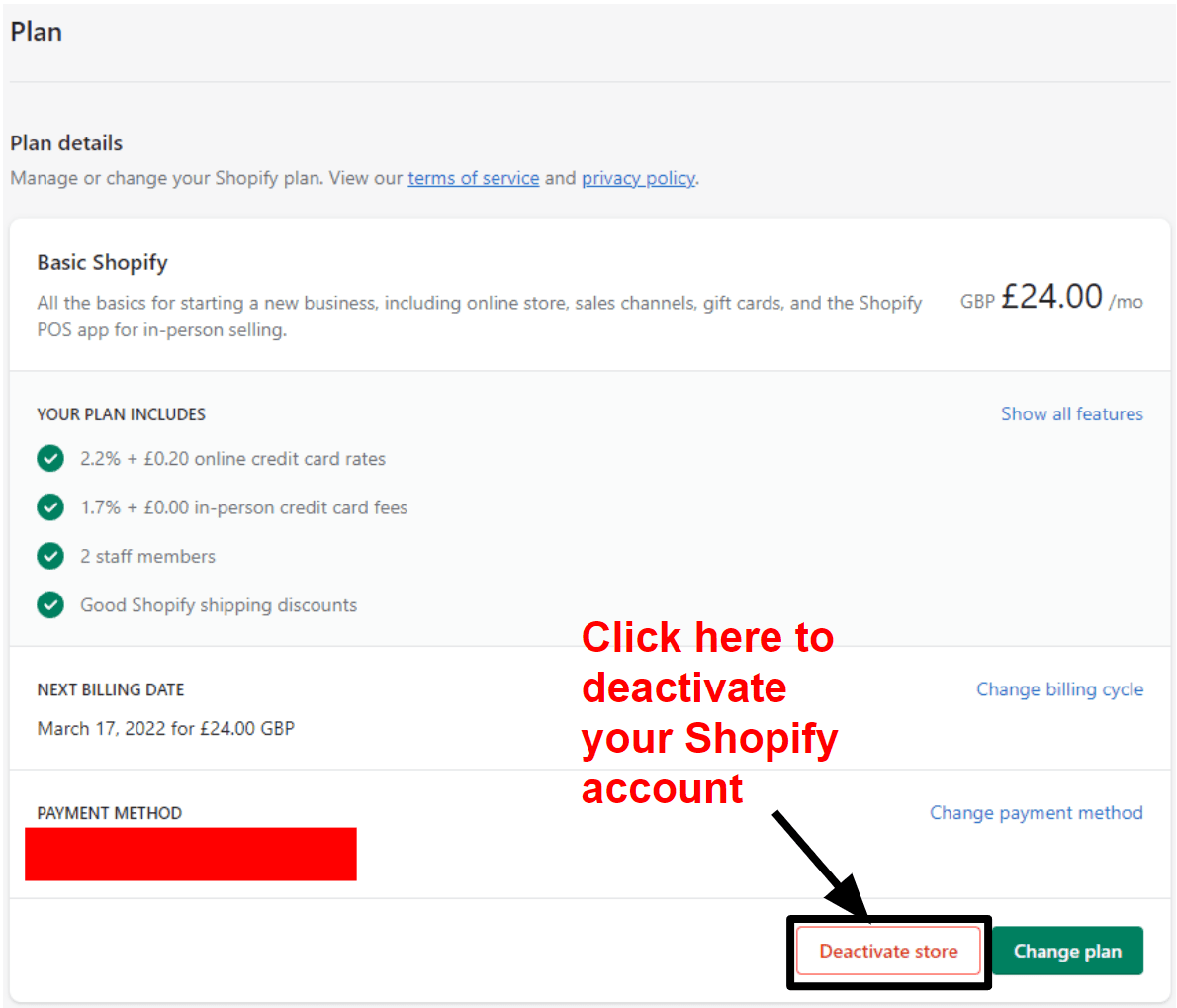 In the pop-up box, click
Cancel subscription
then
deactivate store.
You'll then be asked to give a reason for canceling your Shopify account. Depending on the reason you choose, you may be asked further questions. For example, when I chose '
The store isn't generating enough sales',
I was then asked if COVID-19 had impacted my business.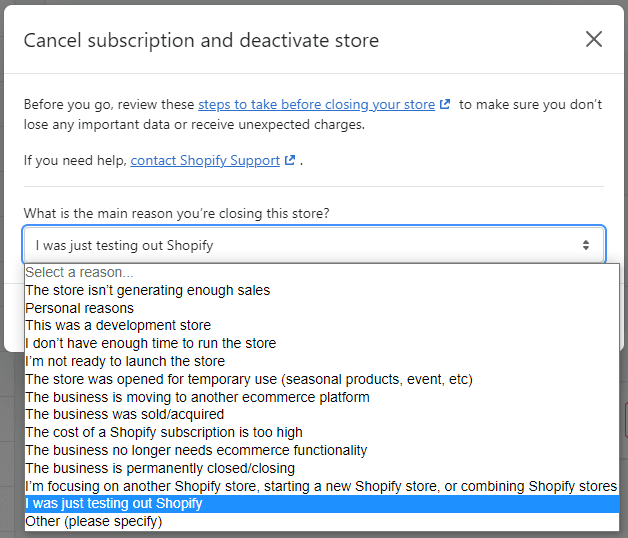 Click
Continue
and enter your Shopify password. Finally, click
Deactivate now.
Et voila, your Shopify account is canceled!
Best of all, you don't need to speak to a single human throughout the entire process. As a Millennial, I have to give major kudos to any service that lets me cancel without requiring me to call someone.
3 Best Shopify Alternatives for Small to Medium Stores
Breaking up with Shopify doesn't have to mean abandoning your e-commerce business. There are some fantastic alternatives out there that will cover almost everything Shopify has to offer – and more. I've tested dozens of e-commerce store builders and the ones I've
listed below are the best Shopify alternatives for small to medium businesses.
These website builders are affordable, offer more creative freedom than Shopify, and (the first two, at least) let you do much more than just sell online.
Wix is one of the most flexible platforms for building a unique online store.
You get a ton of freedom to customize your product pages, like the ability to change any page's layout. This might sound basic, but most Shopify themes only allow you to edit the layout of your homepage. It's true that Wix doesn't offer all of the advanced e-commerce tools you get with Shopify, but it offers more than enough for most small to medium-sized online stores. It also lets you connect to other online marketplaces like Amazon, so you can manage all of your sales from a single dashboard.
One of Wix's main advantages is that you can build your entire online shop for free.
While you'll need to upgrade to a business plan to receive online payments,
Wix doesn't charge transaction fees,
saving you a ton of money over time if you switch from Shopify.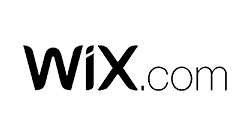 Wix is now only $4.50 per month!
Sign up for an annual plan and enjoy the savings.
7202 users used this coupon!
Squarespace is known for its sleek website templates, including dozens designed for online stores.
This makes it easy to build a beautiful online shop, even if you don't get quite as much freedom to customize your store's appearance as you do with Wix. I was particularly impressed with Squarespace's e-commerce tools.
You can import your Shopify products to Squarespace via a CSV file,
send abandoned cart reminders, customize your checkout pages, and more. Your shop will also blend perfectly with the rest of your site, making Squarespace a good choice if you want to do more than just set up a store.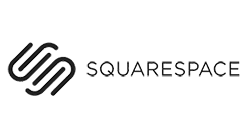 Save up to 30 % on your Squarespace plan today!
Plus get a free domain for one year!
1031 users used this coupon!
Square Online is the most affordable Shopify alternative,
making it a great choice if you're on a tight budget. It lets you build a functional – albeit simple – e-commerce store for free. And unlike most website builders, you can actually sell products on the free plan (though each online sale will incur a 2.9% + 30¢ transaction fee).
Square Online doesn't offer as many features as Wix or Squarespace, but it covers the essentials.
You can track your inventory, sell digital products, offer discounts and coupon codes, and even take appointment bookings. If you're a beginner, you're also bound to like its simple, user-friendly interface.
Canceling Shopify Is Easy – But You Won't Get a Refund
Canceling my Shopify account was straightforward and only took a couple of minutes. Just keep in mind that
Shopify rarely gives refunds, even if you cancel your plan part way through.
Here are the main things you need to remember for a hassle-free cancellation process:
You can't close your store if you have any outstanding bills.
You immediately lose access to your admin panel, so make sure you disconnect or transfer any domains away before closing your account.
You should uninstall apps before closing your store to avoid extra charges, especially if you installed those apps manually.
FAQ
How do I cancel my Shopify plan?
Log in to Shopify as the account owner. Cancel any paid-for apps on the Apps page, then go to your admin panel by clicking Settings. Go to Domains and transfer custom domains away from Shopify. Then go to Plan, click Deactivate store, and follow the prompts. To make sure you don't miss anything, check out my complete step-by-step guide to canceling Shopify.
Can I delete my Shopify account after the trial?
Shopify automatically freezes your account at the end of your trial if you haven't paid for a plan. If you have already paid, bear in mind that Shopify rarely grants refunds. To avoid potentially losing money on an unwanted Shopify plan, you could build your own e-commerce website instead. Some website builders even let you create an e-commerce store for free.
Can I migrate my Shopify store to Wix?
You can, but there isn't an automated migration tool that can do this for you, so you'll have to manually copy and paste your content from Shopify into Wix. You can also migrate a Shopify store to Squarespace and BigCommerce, both of which are on our list of the best website builders for 2023.
Does Shopify own my domain?
No, it doesn't. Whether you purchase your custom domain through Shopify or a third-party registrar, you retain full ownership of it. This means you'll need to transfer your domain's management to another registrar like Hostinger first if you decide to delete your store.