Contabo may not be perfect, but it was true to its word and allowed me to cancel my plan at any time. The process was entirely hassle-free, even though I had
signed up for the cheapest plan
.
Did you sign up with Contabo and realize it wasn't right for you? Whatever the reason,
this article will take you through the process of canceling your account in a few simple steps
. But there is a catch: you cannot get a refund after 14 days. Maybe you'd like a hosting plan that will give you better scores in terms of reliability and performance, like one of
Kamatera's fully-customizable cloud VPS servers
. Or, you may want to have a look at
our other recommended alternatives
.
Quick Guide: How To Cancel Contabo and Get a Full Refund
Log in to your Contabo control panel.
Click Your Services. In the left-hand side menu, click on Your Services to be brought to the next step.
Click Manage. After clicking on Manage, a context menu should appear.
Click Cancel Service. Click on the Cancel Service link to initiate the cancellation process.
Provide a reason. Before you can continue, Contabo asks that you provide a reason for canceling your account. Choose one from the drop-down menu.
Terminate your services. You should then see a confirmation message, at which point you're all done.
My Experience: Here's How I Canceled My Contabo Account
It was easy to cancel
my Contabo account and services, but it was not possible to get a refund, as Contabo doesn't offer a money-back guarantee. The first step in canceling your account is to
head over to the Contabo website
 and log in to your account control panel.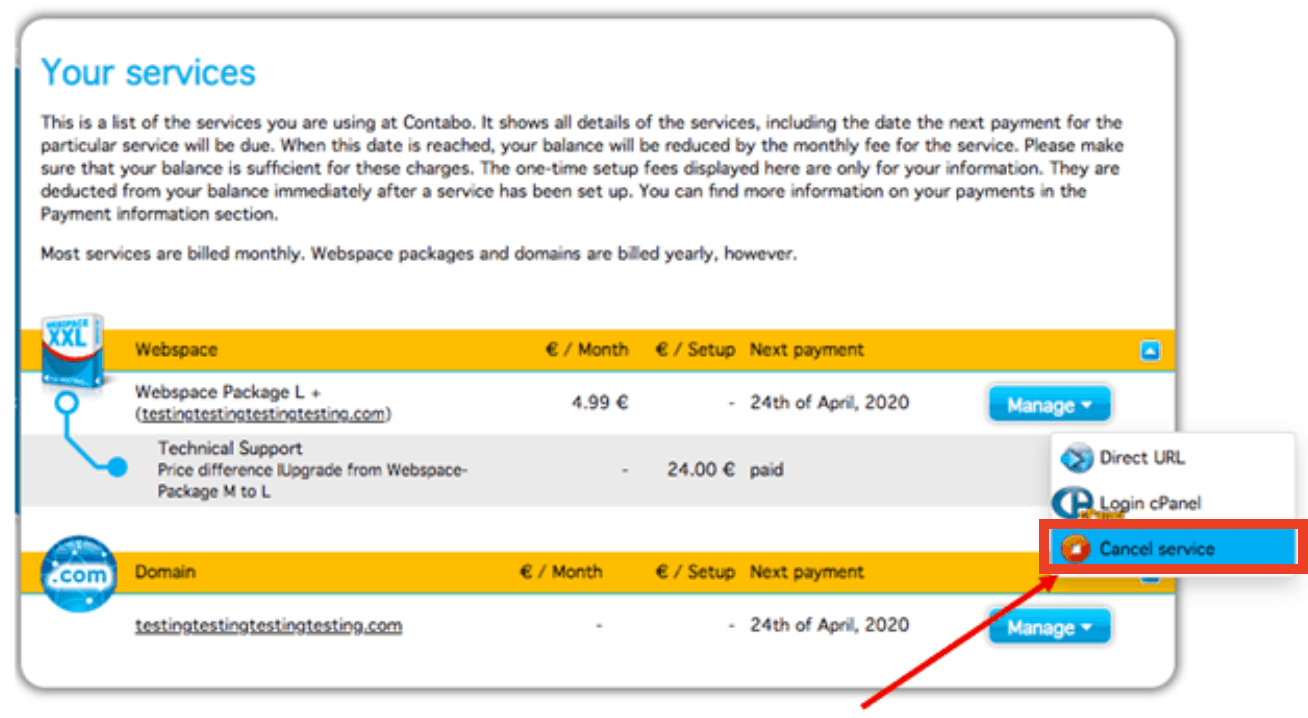 Once you're logged in, find the services you want to cancel. Then,
click the blue Manage button
on the right-hand side. In the context menu that appears, click
Cancel Service
to start the process.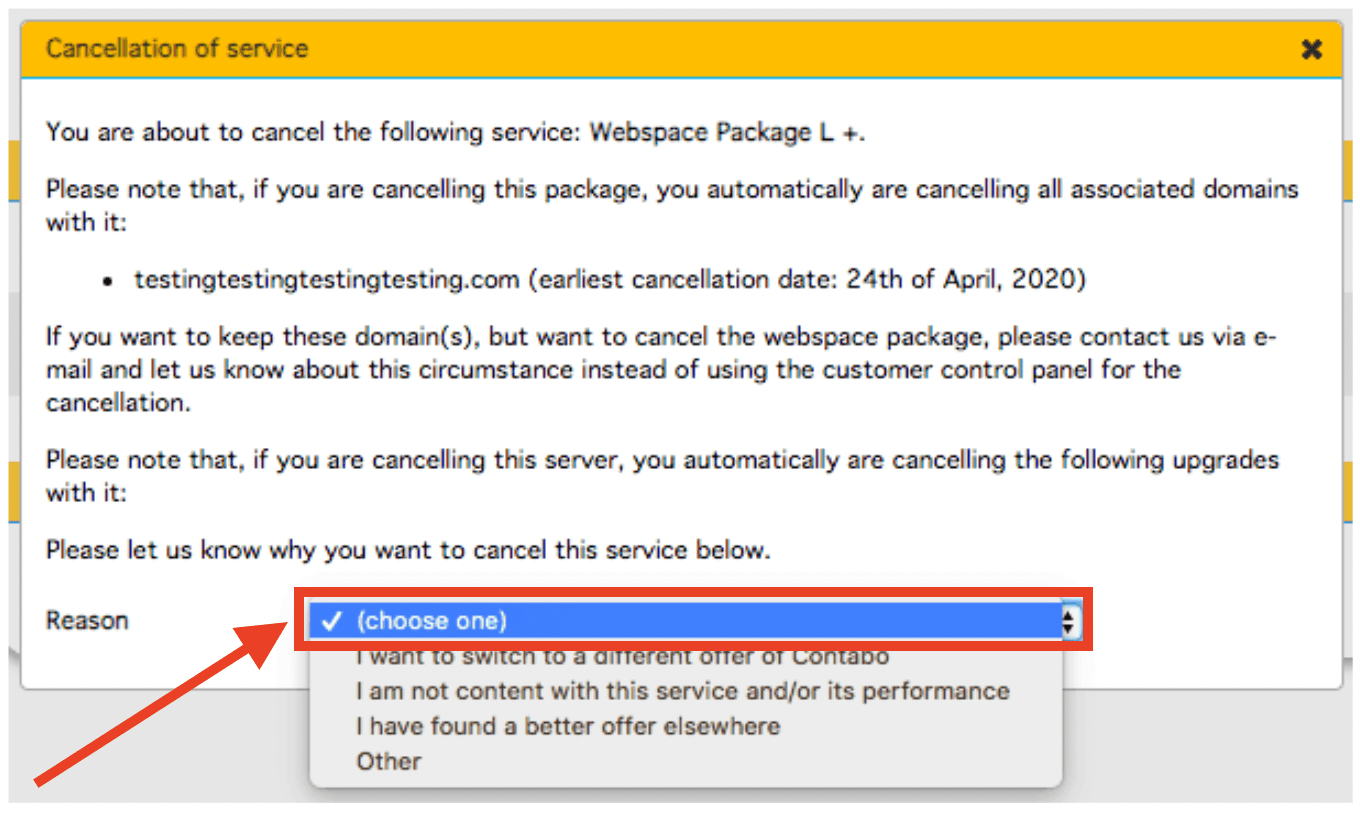 Once the next screen appears,
select a reason for canceling your account
.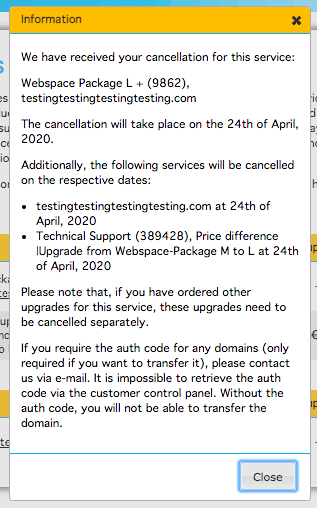 After you've completed the cancellation process, you should see the above confirmation. That's when you know you're all done!
3 Best Contabo Alternatives for VPS and Dedicated Servers
We've tested all of the web hosts below. They excelled in areas in which Contabo fell short, and better overall value.
Kamatera's cloud VPSs are great for websites that either get little traffic and expect to grow, current high-traffic websites, or websites with steady traffic that observe periodic surges. You can customize your virtual server exactly the way you want, including choosing the number of CPU cores, the amount of RAM, and the operating system. Available operating systems include Debian Linux, Ubuntu Linux, Windows Server (up to 2019), and many more.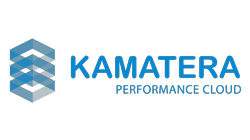 Get 1 month Cloud Hosting FREE!
Get your first month of VPS hosting with Kamatera for FREE!
79 users used this coupon!
Liquid Web, a provider of cloud hosting, presents VPS and dedicated servers tailored to websites that have progressed beyond shared hosting. If your website requires more powerful services to accommodate increased traffic, while retaining the ease of selecting a hosting plan, Liquid Web offers a range of advantageous and reasonably priced options. Furthermore, these plans are managed, so you'll get expert help configuring and maintaining your deployment.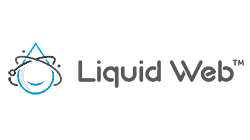 Save up to 75 % on your Liquid Web plan!
Limited-time offer - Don't miss it!
42 users used this coupon!
InterServer offers some of the most affordable VPS hosting options
on the market. It's sold in "slices," so you can scale your services as your website's traffic grows. Also, you get bumped up to managed support if you purchase four or more slices.
Contabo Let Me Cancel My Account Easily (But I Couldn't Get a Refund)
Cancelling my account with Contabo was quick and straightforward. However, the fact that I couldn't get my money back left me a bit disappointed. EU residents can still get a refund, though, if you cancel your services and request a refund within 14 days of signing up (as per European Union legislation regarding online purchases, not Contabo's non-existent refund policy). Many other VPS and dedicated web hosting providers either offer a money-back guarantee, allow for a trial period, or charge on a pay-as-you-go basis.
See our alternative recommendations above
, for example.
FAQ
How do I cancel my Contabo account and services?
Contabo makes it easy to cancel your account. First, log in to your account dashboard and head over to the Your Services section in the left-hand menu bar. Then, click on Manage to continue with the cancellation process as outlined in our in-depth guide above.
Does Contabo offer a money-back guarantee?
Before you purchase any of Contabo's services, keep in mind that it does not offer a money-back guarantee. If you'd like to explore plans from other hosts that do offer money-back guarantees, we've tested out 10 of the best web hosting providers in 2023.
How do I contact Contabo?
Contabo offers customer service by phone and email. You may contact Contabo by phone between 8 a.m. to 11 p.m. CET (Central European Time), and by email at any time.
What is Contabo web hosting?
Contabo is a website hosting provider offering shared hosting, virtual private servers (VPS), and dedicated servers. It can accommodate small websites that are just getting started, and websites that already get moderate-to-high levels of site traffic. If you're new to web hosting and want to learn more about building a website, we have a handy step-by-step guide that can help you get started.