Both Blogger and WordPress.com offer a quick and easy way to start a blog, but there are some key differences between the two platforms. Blogger is a content management tool hosted by Google and created exclusively for publishing blog posts.
It's a simple and free service that lets you create a blog in minutes, but you get a limited selection of features.
WordPress, although designed primarily for blogging purposes, is a
full-featured website builder that lets you create all sorts of personal and business websites,
from CVs and portfolios to online stores. WordPress powers around one-third of all websites on the Internet, and it comes with numerous tools to help you reach and grow your audience. If you're in a hurry, I recommend you
explore WordPress's latest deals
. Or, you can read on to find out why I think it's better than Blogger.
Themes
Blogger Has a Limited Selection of Designs, while WordPress Offers Hundreds of Themes
Blogger has
50+ themes
 grouped under different names, such as
Contempo, Soho, Ethereal
, and
Emporio
. Sounds intriguing, but all themes have a similar structure and look pretty basic.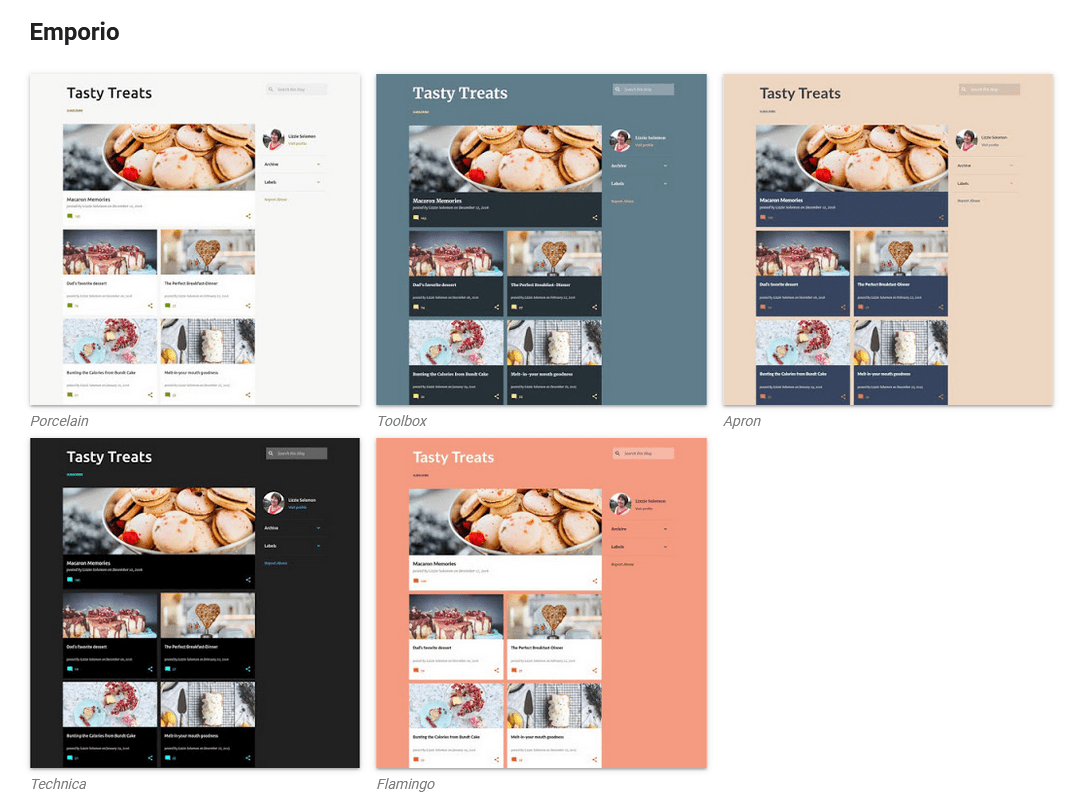 You can customize the overall color scheme, layouts, and fonts, and you also get access to the HTML code.
Blogger uses Gadgets (the equivalent of WordPress's widgets) to make layout changes.
 For example, you can add a gadget for your profile, blog archive, or a blog search function. WordPress offers
over 250 themes
 divided into 26 categories. Although most of them are blog-oriented, you can also find some designs that are suitable for business websites. WordPress's theme customizer can be a little challenging for beginners, but if you're willing to put in some time and effort, it's certainly worth the while.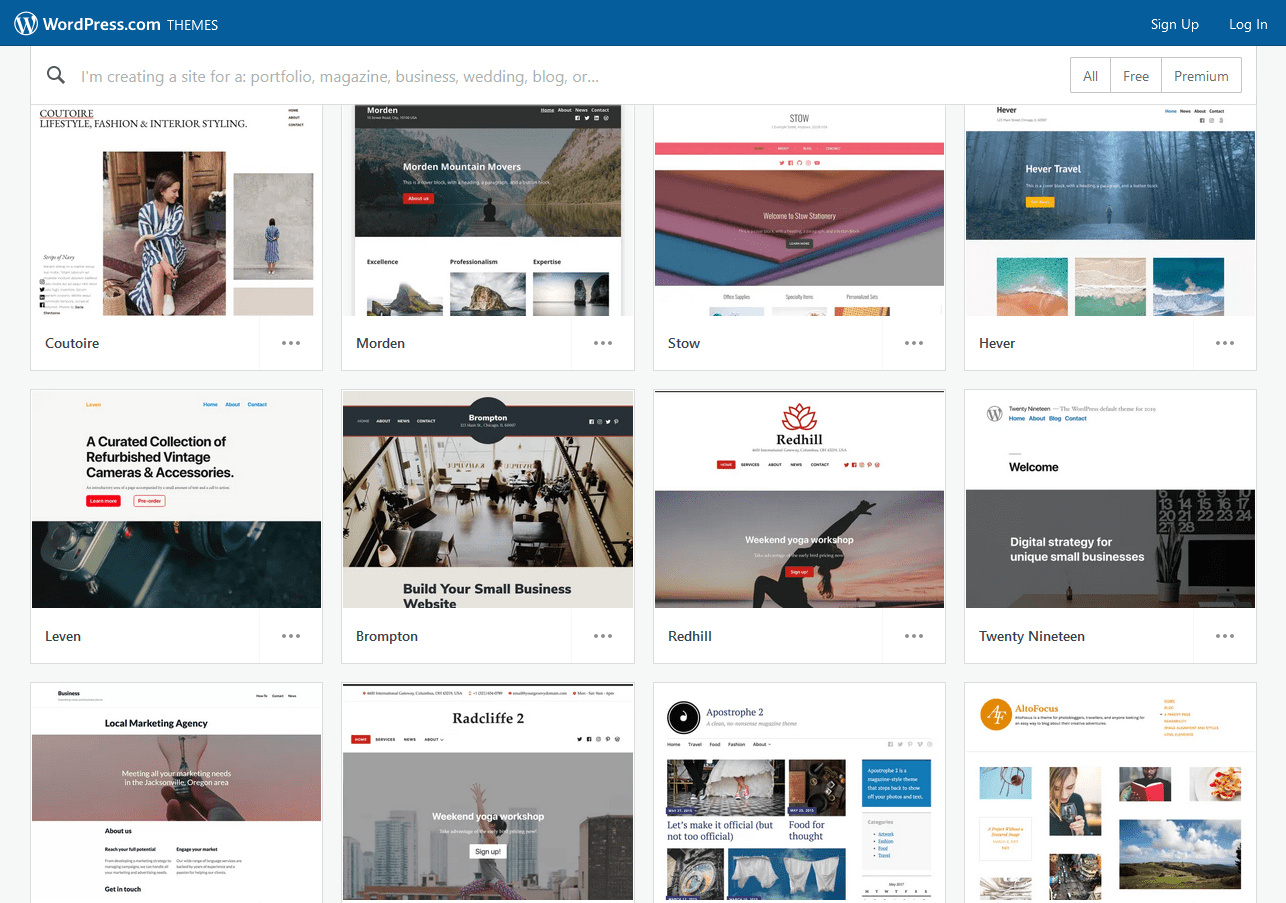 On the free plan, you can modify backgrounds, colors, fonts, widgets, menus, and more.
If you upgrade to the Premium plan, you'll also be able to access CSS files, whereas a Business plan subscription will enable you to upload custom themes, as well as give you free access to premium themes.
Ease of Use/Features
Both Platforms Have User-Friendly Content Editors, but WordPress Offers More Features
Blogger's content editor is
simple and extremely easy to use
. You can add images and videos, enable reader comments, add location, create labels for your posts, and more. You can also view your posts in HTML mode.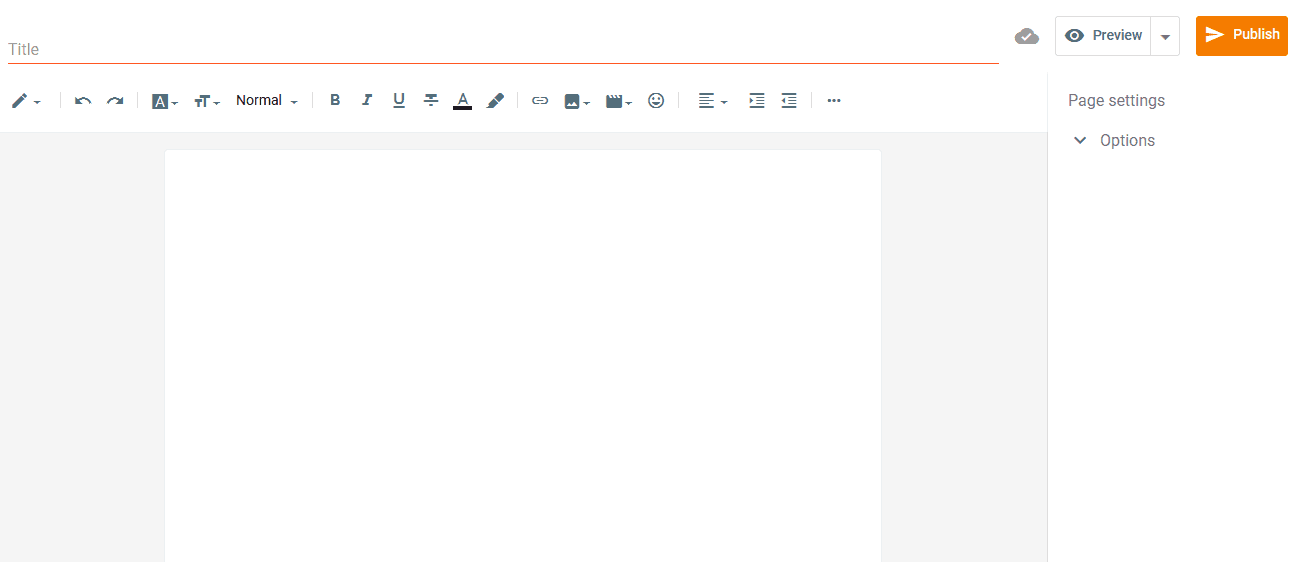 WordPress's Gutenberg editor is not as intuitive, but it gives you
more flexibility in customization
. Every element you add, whether it's a heading, a paragraph, an image, or anything else, is treated as an
individual block
, so you basically add blocks to create content.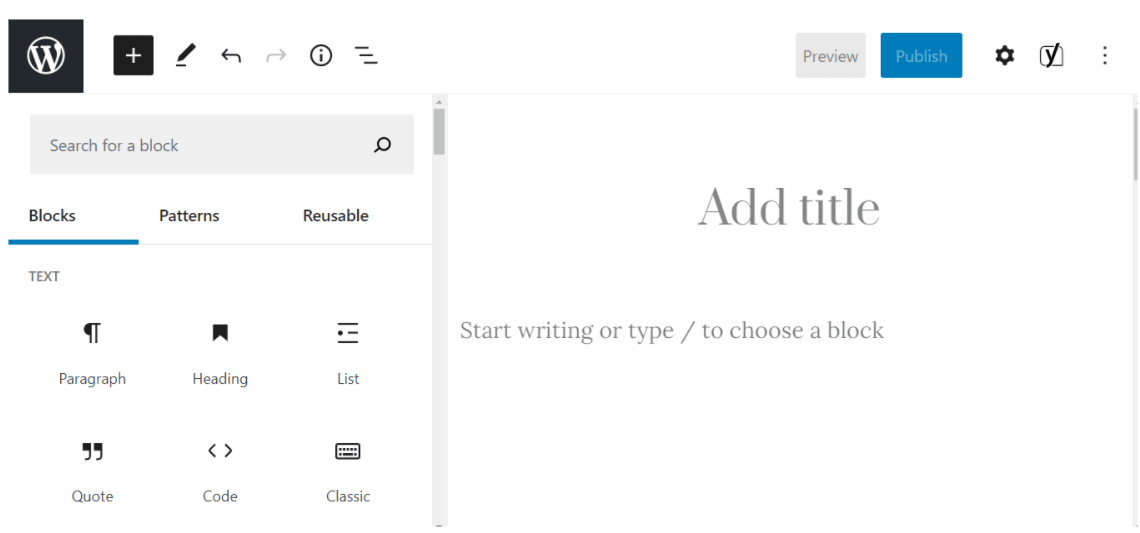 You can rearrange blocks in any way you like and add widgets like calendars, archives, and contact forms. You can also embed videos and social media, such as Instagram, Twitter, or Reddit.
SEO Tools
Blogger has a
standard set of SEO features
 that help you make your blog more visible on search engines. You can modify titles, permalinks, and alt text, and you also have the option to create redirects for URLs and hide individual posts and links from search engines. WordPress has a
variety of SEO plugins that differ in price and functionality
. Probably the most popular of them is Yoast SEO, but there's also plenty of other options to choose from, some of which include SEO Press, Google Keyword Planner, and SEMRush.
Apps and Plugins
Blogger Can't Compete with WordPress's Extensive Set of Plugins
Other than adding gadgets such as
AdSense
 (which lets you display ads on your blog), Featured Posts, Popular Posts, Blog Archive, and Report Abuse, there isn't much you can do to extend your site's functionality with Blogger.
Feedburner
, a Blogger app that sends automated emails to your subscribers,
will no longer be available starting with July 2021
.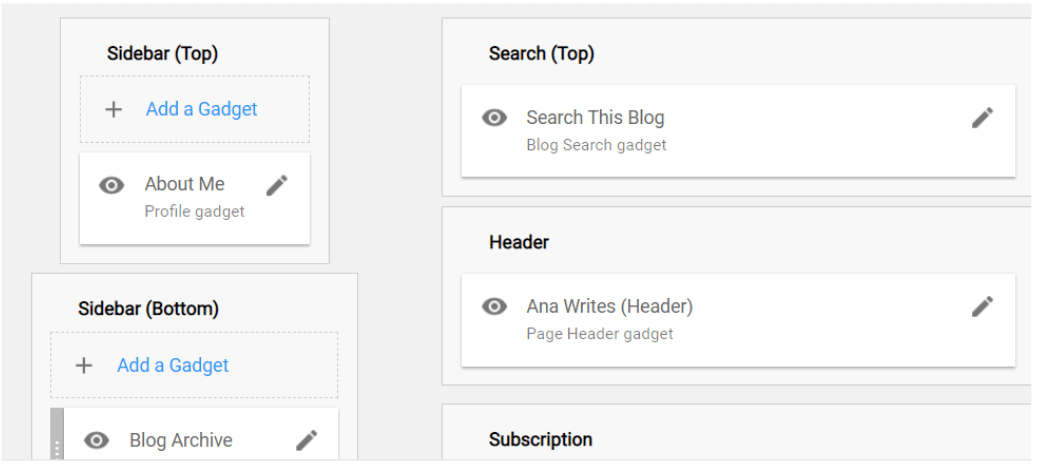 On the other hand,
WordPress has thousands of free and paid third-party integrations
for any functionality you can think of, including social media, marketing, and e-commerce. However, you can only access them if you subscribe to the
Business plan or up
(with the exception of Google Analytics, which you can access on the Premium plan).

Pricing and Plans
Blogger Is Free, But Has Limited Features; WordPress Has a Free Version and Affordable Paid Plans
Blogger is a
completely free blogging platform
that only requires a Google account. When you sign up, you automatically get unlimited storage and a Blogger domain, although you also have the option to add a custom domain. WordPress has
a free plan
 and four paid plans: Personal, Premium, Business, and E-commerce
. The free plan gives you access to a limited selection of themes and features, and it's more suitable for personal projects. Paid plans are a better option for professional business websites.
To see how the two free plans stack up against each other at a glance, check out the table below:
| | | |
| --- | --- | --- |
| | Blogger | WordPress Free |
| Free domain | ✔ | ✔ |
| SSL certificate | ✔ | ✔ |
| Storage | Unlimited | 3 GB |
| Templates | 50+ | 250+ |
| Integrations | 25+ | Thousands |
| Support | Support documentation and a community forum | Support documentation and a community forum |
Support
Blogger Doesn't Have Live Support; WordPress Offers Various Support Channels
Blogger doesn't have live support channels, but it does have
extensive documentation and a community of users
 that's always willing to help. Based on what I've seen, users usually get responses within a couple hours.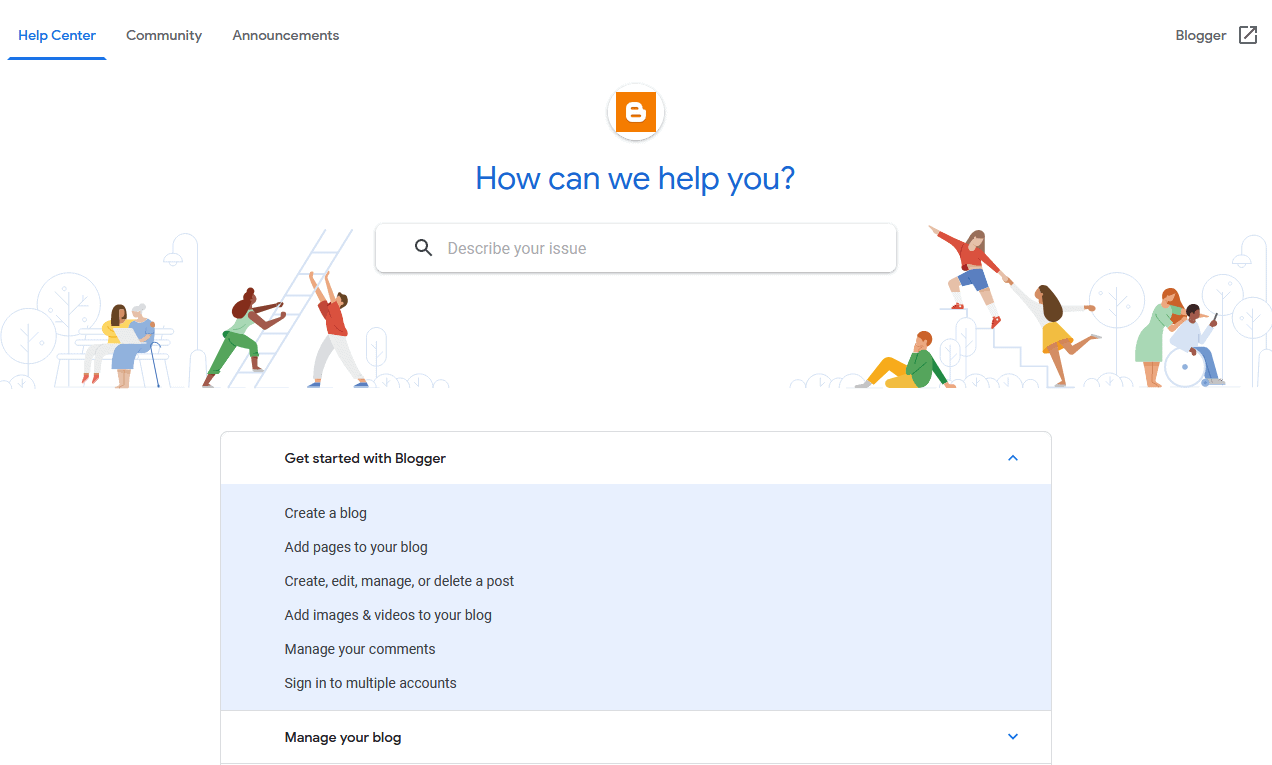 When it comes to WordPress, if you're on a free plan, you get access to
support documentation and a community forum only
. Nonetheless, there are plenty of useful articles and video tutorials to consult, and the WordPress community (users and staff members) is always ready to offer its assistance. Typically, you'll get a response within 24 hours.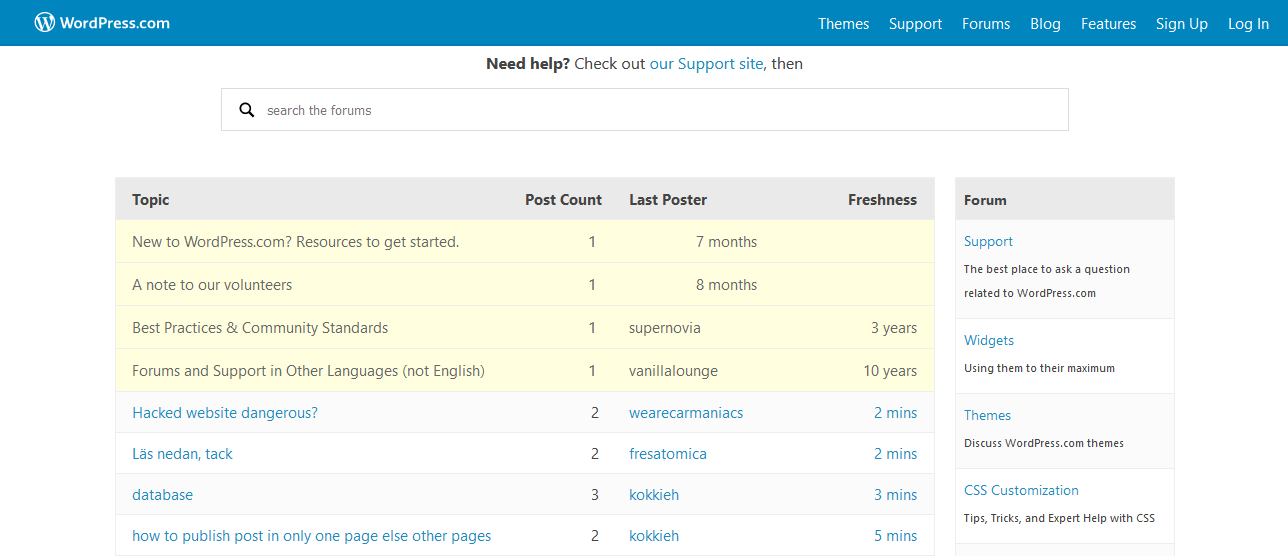 Users on the Premium plan get access to email support, and if you subscribe to higher-tiered plans,
you'll also be able to use 24/7 live chat customer support
.
One Clear Winner: WordPress Takes the Crown
In this comparison, WordPress has an advantage in every category. Although there is a bit of a learning curve involved when it comes to designing your site, WordPress has
an impressive number of features
(even on
the free plan
) to help you increase your online presence and grow your audience, whether you're using it for personal or business purposes. On the other hand, Blogger is a great free option if you
 just need a platform to publish your blog posts
 and don't plan on using any third-party functionality. Not only did WordPress win in this comparison – it also made it into our list of
the best website builders in 2023
.
Templates
50+ themes
250+ themes
Ease of Use / Features
WYSIWYG editor with limited features
Block-based editor with advanced features
Apps, Plugins, and Add-ons
Limited integrations available
Unlimited plugin options, free and paid
Pricing and Plans
Free
Free plan and four paid plans
Support
Support documentation and a community forum
Support documentation and forums on free plan; email and live chat support on paid plans
FAQ
Which is cheaper, Blogger or WordPress?
Blogger is completely free, so you don't have to pay anything to use all of its features. Meanwhile, WordPress has a limited free plan and four paid plans that are quite affordable. In theory, Blogger is cheaper, but if you want to build a business website, for example, you might find that Blogger is too limiting. WordPress has far more themes, integrations, and customization options, which makes it a better choice for most users. But if you want to get started for less money, you can check out our coupons page and get a discount on annual or monthly subscriptions.
Which is easier to use, Blogger or WordPress?
Blogger is extremely easy to use thanks to its simple editor, so it doesn't require any technical knowledge. WordPress can be a little tricky for beginners, but if you don't need advanced customization, you'll quickly get the hang of it. To find out more about how to use WordPress, read our expert WordPress review.
How do I decide what website builder is best?
It all depends on what your goals are. WordPress is a great solution for both personal and business websites, while Blogger is best for those who want to start a blog quickly. If you want to review more options, take a look at our list of the top website builders in 2023.