Big Cartel and Shopify both allow you to set up and run an online store hassle-free,
but after a week of testing these platforms, I found several important differences between them
– including many likely to impact your profit margin. Big Cartel is designed for artists and creatives looking to sell their products online. Although this e-commerce website builder is incredibly easy to use and lets you sell for free, Big Cartel's sales and marketing features may be too basic for your needs. In contrast,
Shopify comes loaded with tools for any type of online retailer – creatives included
. It has an array of built-in and third-party apps to help your business grow, and there's virtually no learning curve. Although you might have to pay extra for some of Shopify's best apps, you'll get plenty of product-selling power for your business in the long run.
Try Shopify's free trial now
, or read on to find out why I think it's the better option for online stores.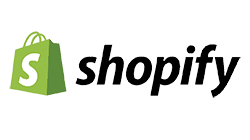 Save up to 25 % on your Shopify plan!
Limited-time offer - Don't miss it!
293 users used this coupon!
Templates
Shopify Has More Themes and More Versatile Designs
Big Cartel has 18 themes
, which isn't a lot, but they're all stylish and automatically mobile-responsive. While
Big Cartel's designs already look good out of the box, they offer very little in terms of customization, unless you know how to code
. On the free plan, you can add images and change colors and fonts… and that's about it. If you upgrade to a paid plan, you'll be able to edit your theme's code to make more drastic changes.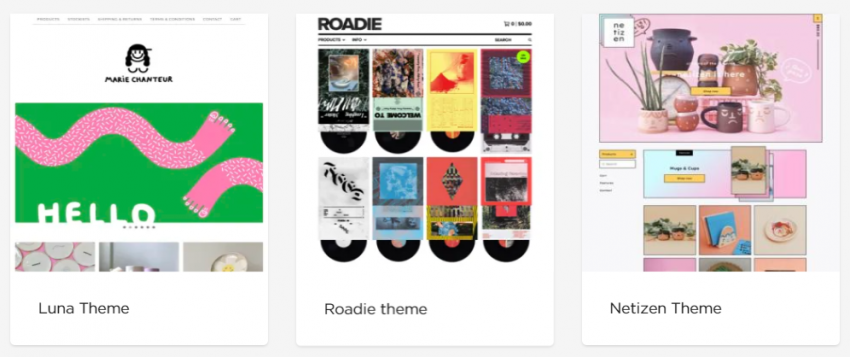 Shopify currently has about 90 themes (9 are free).
They are categorized by industry, layout, and design styles, so it's easy to find something that suits your taste. All themes look modern and professional, they're mobile-responsive, and they have useful built-in features such as galleries, product pages, slideshows, and social media integration.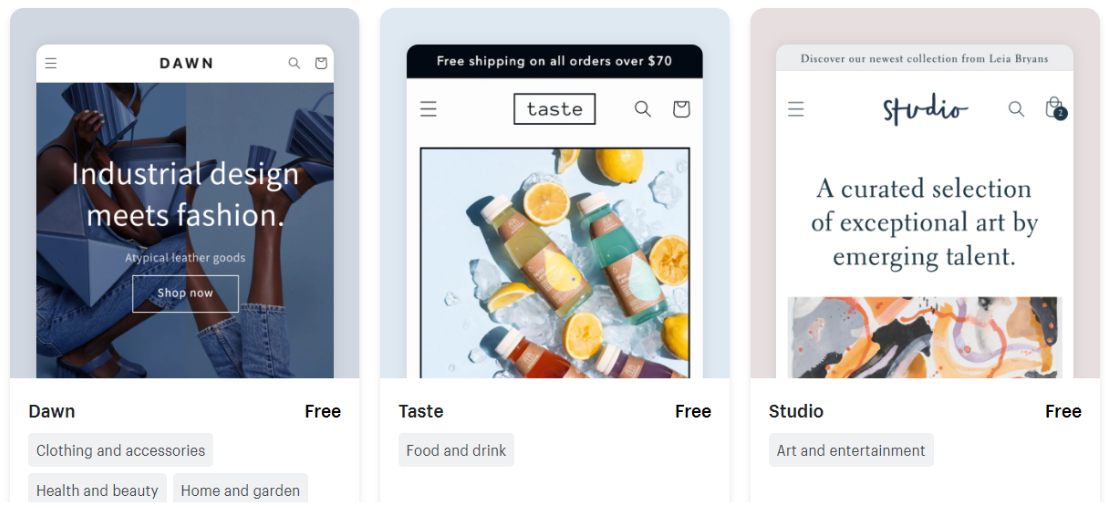 Compared to Big Cartel's selection, Shopify's themes and gallery layouts provide more diversity and personalization.
In addition to changing colors and fonts, you can also change elements in your layout and edit your theme's code (provided you're proficient in Shopify's coding language). If you need more options, you can import third-party themes or even
hire a developer to create a custom design for you
. While both Big Cartel and Shopify offer high-quality templates, you get much more variety with Shopify. It even lets you choose between minimalist and content-rich layouts, and you get more customization options to make your store unique.
Features and Ease of Use
Big Cartel Is Simple, but Shopify Combines Ease of Use With Power
Big Cartel goes the extra mile to ensure that even complete beginners can launch a store quickly.
Once you sign up, you'll be taken to your Big Cartel dashboard, which contains a checklist of tasks to do. You'll be able to add categories, edit products in bulk, and manage orders and inventory. There are also helpful pop-ups to guide you through the process of building your site. Shopify may not be as beginner-friendly as Big Cartel, but it's still easy to use – and
much
more flexible.
You can use Shopify's intuitive drag-and-drop editor to customize template sections like sign-up forms, testimonials, and slideshows.
Also, Shopify provides more advanced tools to showcase your products. For example, you can wow your potential customers with 3D photos and videos that enhance your product descriptions.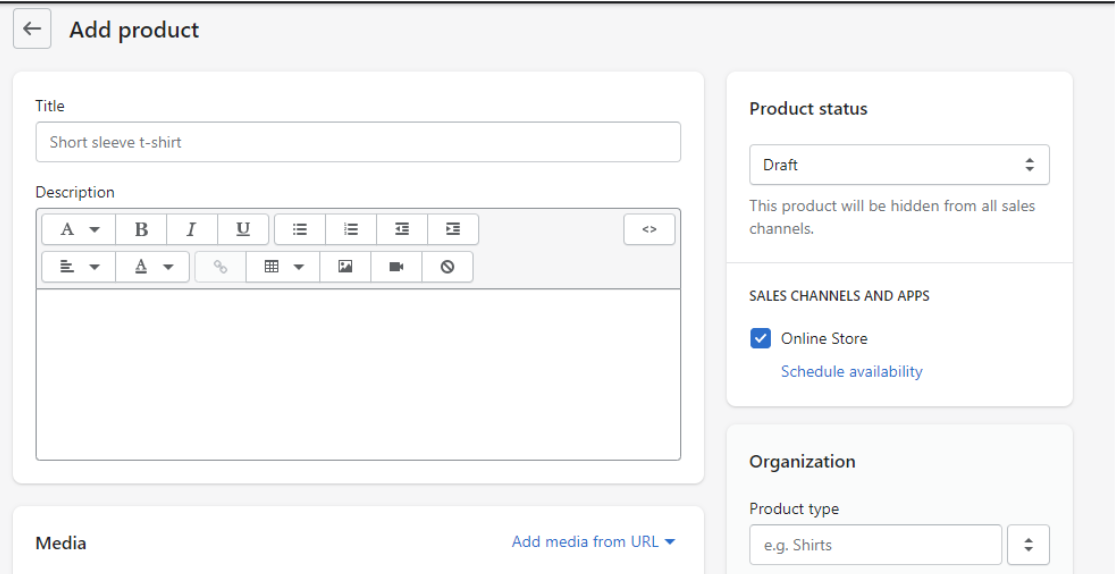 Big Cartel offers all the e-commerce basics you'll need – it lets you add product options and categories, edit products in bulk, and manage orders and inventory. But
you'll get so much more with Shopify,
like one-click checkout and abandoned cart emails. Shopify even lets you sort customers into groups to create differentiated experiences on your site. While Big Cartel only lets you use PayPal and Stripe to accept payments,
Shopify offers over 100 payment gateways
. What's more, if you use its proprietary payment solution, Shopify Payments, you won't be charged any transaction fees. Another thing to bear in mind is that
Big Cartel isn't PCI (Payment Card Industry) compliant
. This means that it's up to you to make sure your store is in accordance with the standards for accepting and processing card payments safely. You won't have to worry about this with Shopify.
Being PCI compliant, Shopify ensures all cardholder information is protected and secured
.
Apps
Big Cartel's Apps Are No Match for Shopify's Extensive Built-Ins and Integrations
Shopify has a strong set of built-in tools that you can only get with third-party integrations on most other e-commerce platforms, including Big Cartel.
For example, if you have a brick-and-mortar store, Shopify's POS system allows you to sync data between physical and online shops. In contrast, Big Cartel only lets you accept in-person payments with a Stripe account. Despite being designed for creatives,
Big Cartel doesn't let you sell digital products on its platform
– you'll have to integrate a third-party app called Pulley, which adds to the overall cost. While Shopify also requires a third-party app for selling digital products, there are free options in Shopify's app store, such as Digital Downloads.
Big Cartel offers 28 apps, but you can add hundreds more thanks to its integration with Zapier
. Apps are divided across various categories, including store management, marketing, and shipping. You'll find popular choices like Google Analytics, LiveChat, Printful, and more. You can read more about this in our
Big Cartel review
.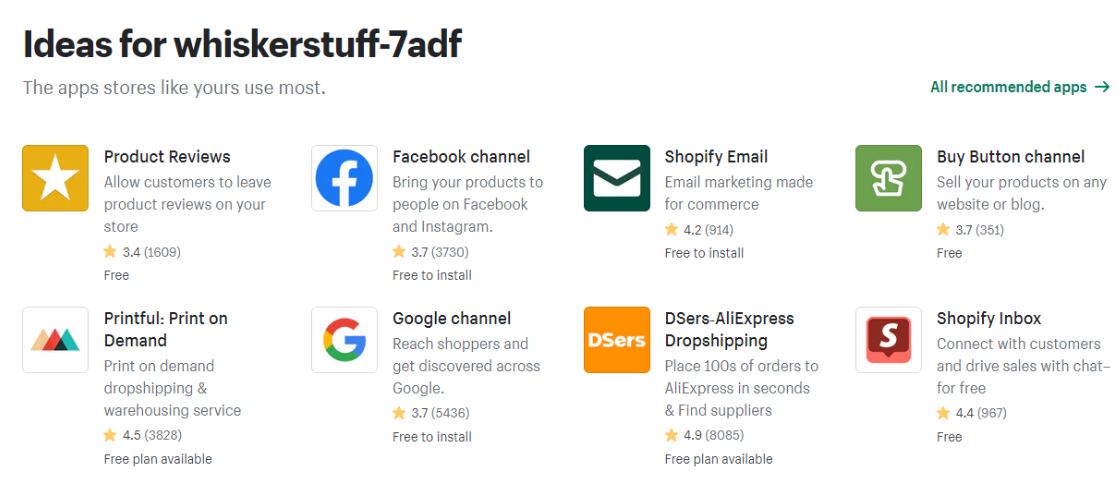 Still, while Big Cartel provides a solid number of integrations,
Shopify's extensive app store has over 6,000 free and paid apps
. There's a tool for virtually everything, including dropshipping, countdown timers, printing on demand, and converting currency. Vast as it is, Shopify's app store is easy to navigate, so you can quickly find what you're looking for
.
Marketing
Shopify Offers Multi-Channel Selling and Free Email Marketing
Big Cartel has a basic set of marketing tools. It lets you add social media links to your site, offer store discounts and run promotions, and you can integrate Mailchimp to boost your customer engagement. On the other hand, Shopify has stellar marketing features, especially when it comes to email marketing (just read our
Shopify review
to see what we're talking about).
Shopify's built-in email marketing tool
,
Shopify Email, lets you send up to 10,000 emails a month for free.
You can create your own or choose from prebuilt email templates that automatically pull your logo, products, and store colors. Through email automations, you'll be able to run and analyze full-scale marketing campaigns.

Unlike Big Cartel, Shopify includes multi-channel selling on all plans.
You can sell on various marketplaces and launch one-click multichannel marketing campaigns to highlight your products on Facebook, Instagram, eBay, Walmart, and more.
SEO
Shopify Has More Advanced SEO Features
Big Cartel optimizes your store for search engines, which includes an automatically generated sitemap, clean URLs, appropriate labels for image alt tags, and more. However,
there isn't much you can do to change these settings manually
. For instance, you can edit product URLs, but not page URLs. This means that you'll have to be very careful when naming pages to help search engines understand what your content is about.
Shopify provides more flexibility when it comes to SEO optimization.
You can change titles, meta descriptions, alt tag images, and more. You also get automatically generated sitemaps and 301 redirects, plus URL rewrites when you rename a product. This takes much of the hassle out of optimizing your store for search engines. Another useful optimization feature for stores is the ability to add a blog. SEO-optimized blog posts to help you rank higher in search engines. While Big Cartel lacks this function entirely,
Shopify includes a blogging platform to help boost your online visibility and keep your customers up to date on product-related news and tips
.
Pricing
Big Cartel Is Cheaper, but You Get More Value With Shopify
While Big Cartel is one of the few e-commerce platforms that doesn't charge a commission, you'll have to upgrade to a paid plan for more functionality, and even then you won't get any advanced features.
Shopify is more expensive but includes loads of features – even on the cheapest plan – offering better value in the long run.
Here's What You Get for Free
Big Cartel's free plan includes some useful features like shipment tracking and automatic tax calculation, and the ability to use a custom domain and offer discounts and promos. That said,
the free plan only lets you sell five products, and you're restricted to adding just one image per product
. Shopify doesn't have a free plan, but
there's a 14-day free trial
to let you test all its features. While you'll be able to set up your store during the free trial, you'll need to choose a plan before you can start selling online.
Here's What You Get If You Pay
Big Cartel has two paid plans: Platinum and Diamond.
Compared to the free plan, paid plans offer some additional features, such as theme code editing, Google Analytics, and bulk editing of products. Of note is that
the only difference between these plans is the number of products you can add to your store
, which is 50 and 500 products, respectively.
Shopify makes most of its features available on all plans
(Basic, Shopify, and Advanced), so regardless of your subscription,
you get access to unlimited products
, multi-channel selling, and abandoned cart recovery. Higher-tiered plans provide more staff accounts, inventory locations, and lower transaction fees. Overall, Shopify costs more than Big Cartel, but you get many more features in return. Also, Shopify provides in-house shipping and payment tools that cost extra with Big Cartel. Here's a closer look at the cheapest paid plans by Big Cartel and Shopify.
Big Cartel
Shopify
Starting Price

$

9.99

$

29.00

Number of products you can sell
50
Unlimited
Automatic tax calculation

✔

✔

PCI-compliant

✘

✔

Abandoned cart recovery

✘

✔

POS system
Yes, via integration

✔

24/7 customer support

✘

✔
Support
Shopify Has More Support Channels and More Responsive Agents
Both Big Cartel and Shopify have extensive Help Centers with articles and tutorials on all aspects of online store building.
Shopify also has an engaged community forum that responds to questions quickly. When it comes to live support,
Big Cartel only offers email support, which is available Monday to Friday, from 8 a.m. – 6 p.m. EST
. It claims that responses typically take less than two hours, but when I tested the service for myself, it was several hours later until I received a reply. The support agent was friendly and gave me a detailed answer about managing currency in my store. (FYI, you can display prices on your site in only one currency.)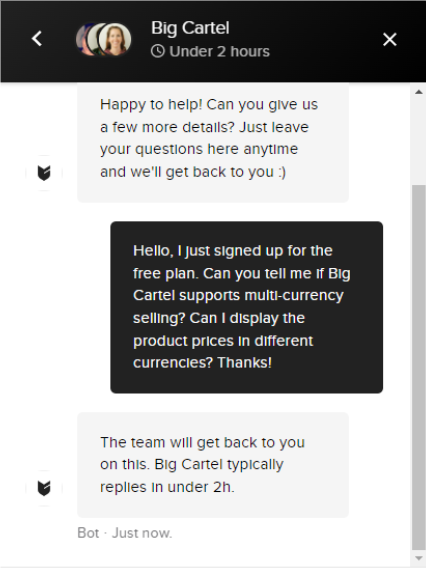 Shopify offers 24/7 live chat, email, and phone support.
I tested out live chat and received a reply within a couple of minutes. A Shopify customer support agent displayed a genuine interest in my experience with the platform up to that point and provided various options to assist me with translating my theme.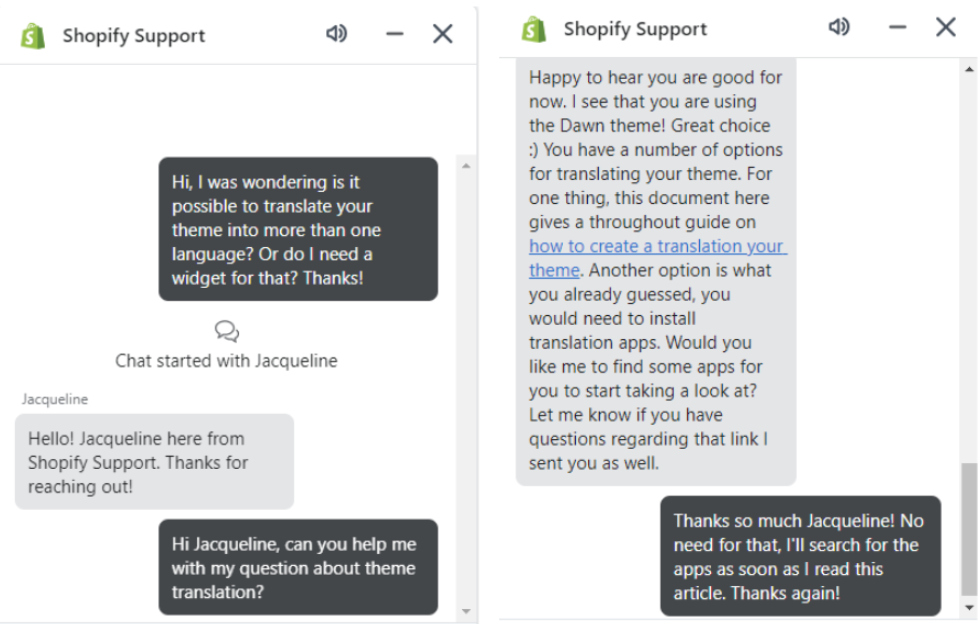 Even though Big Cartel's customer support team provides helpful answers, it only offers email support, which isn't ideal if you have an urgent issue.
Shopify is much more responsive, and it provides various ways to contact its support team
.
Big Cartel Has Its Strengths, but Shopify Offers Much More
Big Cartel is easy to use and it lets you sell for free, making it a good choice for artists with a limited budget and a small number of products to sell. That said, Shopify is also beginner-friendly, and it offers
a broader array of useful e-commerce features
, from diverse gallery layouts to built-in shipping and payment tools. Overall,
Shopify is a better option for most online sellers, including creatives
.
Features & Ease of Use
Simple interface, few customization options
Intuitive drag-and-drop editor that makes adding items quick and easy
Apps
28, plus hundreds more from Zapier
6,000+
Marketing
Discounts and promotions, Mailchimp integration
Multi-channel selling and free email marketing tool
SEO
Automatic optimization, limited manual settings
Strong set of SEO tools, extensive automatic and manual optimization features
Pricing
Limited free plan and two paid plans
Free trial and three paid plans
Support
Help Center
Community forum
Live chat
Email
Phone
(all available 24/7)
FAQ
Is Shopify a good place to sell?
Shopify is a robust online store builder that works well for every retail-oriented business. It has numerous built-in tools and third-party apps to help you create a scalable online shop. Plus, it's easy to use, even if you're new to e-commerce.
Can you build an online store for free?
You can, but free plans can be very limiting. For example, Big Cartel's free plan only lets you sell five products at a time. Shopify doesn't have a free version, but its paid plans offer many benefits. For instance, Shopify's cheapest plan is quite affordable when you consider the various features you get, such as multi-channel selling and marketing automations.
How much does Shopify take per sale?
Shopify charges varying transaction fees based on your subscription. The Basic plan has a 2% fee, the Shopify plan charges 1%, and the fee for the Advanced plan is 0.5%. If you use Shopify Payments, the company's native payment processor, there are no transaction fees.
What is the best e-commerce platform?
Big Cartel is aimed at creatives, and it works well for artists selling individual pieces or a small number of products. On the other hand, Shopify's broader range of e-commerce features and huge app store make it a great choice for small and large stores alike. If neither of these platforms suits you, check out our list of the best website builders in 2023 for more online store options.