doesn't require advanced technical knowledge
 to use but looks clean and professional. Wix has 18 templates in its Religion section alone, and 900+ in total! Since you can't change your Wix template unless you start from scratch, it's important to make the right choice the first time (which could actually be
an option from Squarespace
). Choosing the wrong template can mean wasted time and effort, but weighing options ahead of time means you can get a site up and running for your congregation in a matter of hours.
Wix Church Templates I Love
Church
The
Church
template is my favorite because the slider on the homepage adds extra visual appeal and grabs visitor attention. With the built-in donation feature and events calendar, you can
easily raise money
 for mission trips and notify the community of special events you've got planned.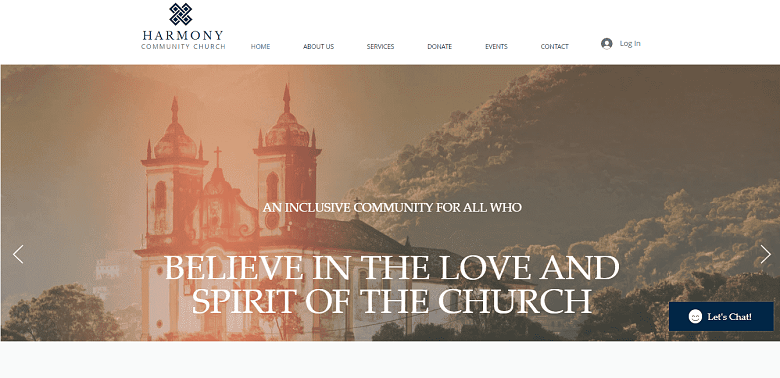 Bible Camp
I put
Bible Camp
on my list of favorites because you can highlight church and community activities on the main page, providing information about camps and other events you host. You can expand on it to include information about your pastors and ministries, too. I really like how this one can
pull in photos from your Instagram feed
 for a personal touch.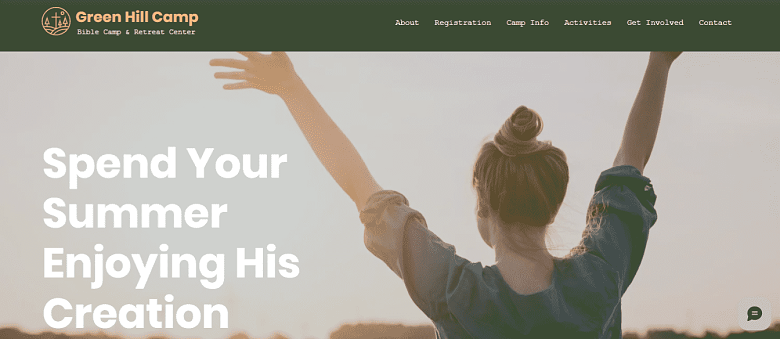 Online Church
I really love this template because of the focus on
streaming your church services
, because you may find many congregation members like the freedom and flexibility of being able to worship from home. Being able to stream your services helps your congregation feel like they're part of the experience no matter why they cannot attend in person.
Online Church
is a template that puts the streaming videos front and center. The layout is nice and clean, which makes it easy to navigate. With the
built-in podcast feature
, it's easy for you to provide audio recordings of past sermons, too. The donation feature is already included in the template, so fundraising is a breeze.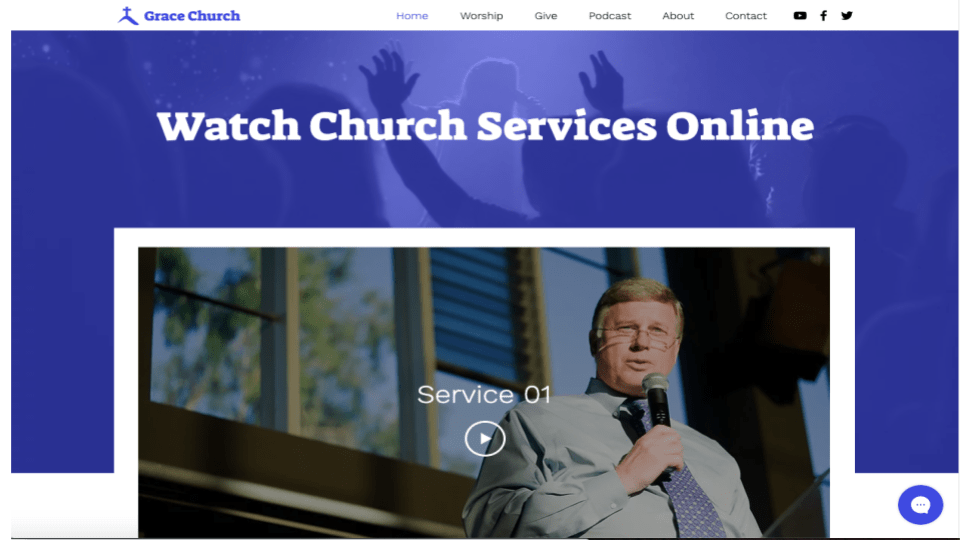 Wix Templates for Churches to Stay Away From

Urban Church
is a template that has many of the same features as the ones mentioned above, including podcasts, donations, and events. Visually, there isn't much of a chance to show off your actual church, as the homepage is just an image with a colored overlay. It focuses more on the
calendar of events
 than anything else. Ideally, the homepage provides an overview of the church.
Halal Food Restaurant
 is a template that likely just got added to the religion catalog because of the halal designation and its relation to Islam. While it does make a stunning restaurant template, there isn't anything else about it to suggest that it would be a worthy church template.
Church Site
 at first glance seems like it would be a good template to choose. However, when compared to others it
lacks many of the built-in features
, such as donations and podcasts. Where the other themes grab your attention with photos, the visual appeal is not as strong with this one. Built with focus on one main image rather than an image slider or an image background, this template feels more plain and basic. Color changes can help, but will only go so far.
Other Wix Templates You Can Use for Your Website
Even though there are several options designated for use with churches, Wix offers a variety of community and organization templates that could easily be adapted to fit your church's needs. They also include donation features and event calendars, so you don't have to spend too much time adding extra apps to get features you want.
Women's Empowerment NGO
Because many churches are also pillars of community support, there's not much you would have to change on this template to make it work for your congregation. It has
donation and podcasting features built-in
 so you can raise money and provide audio of each of your sermons. Swap out the News page for a page about your services and/or ministries, and you'd be ready to go.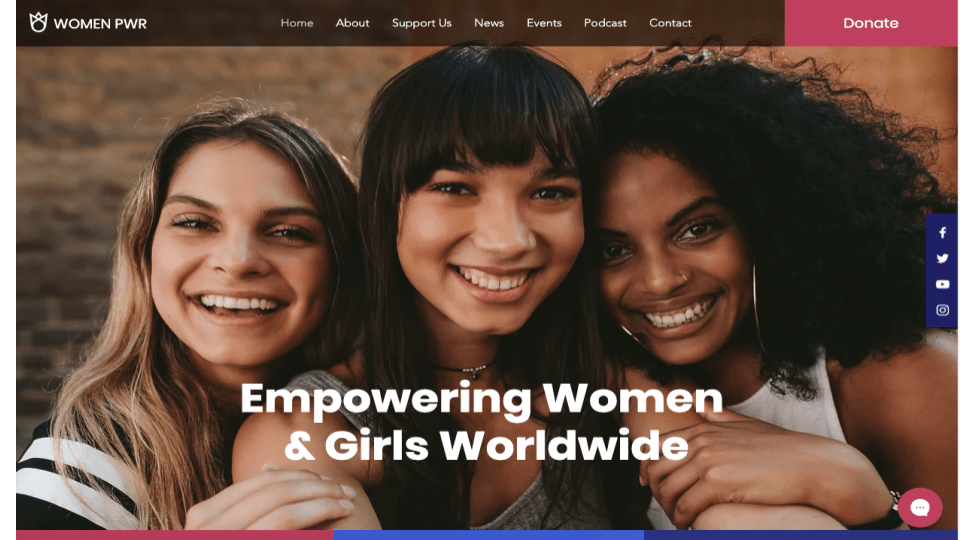 LGBTQ Community Center
Tthis
LGBTQ Community Center
template could easily adapt to fit the needs of a church. With the programs and services section, your church could
highlight weekly sermons
 as well as any charitable programs you operate for the community. The Events page and Make a Donation page could function the same way they do in one of the church templates described above. You could eliminate the Reach Out page, or simply use it to provide contact information.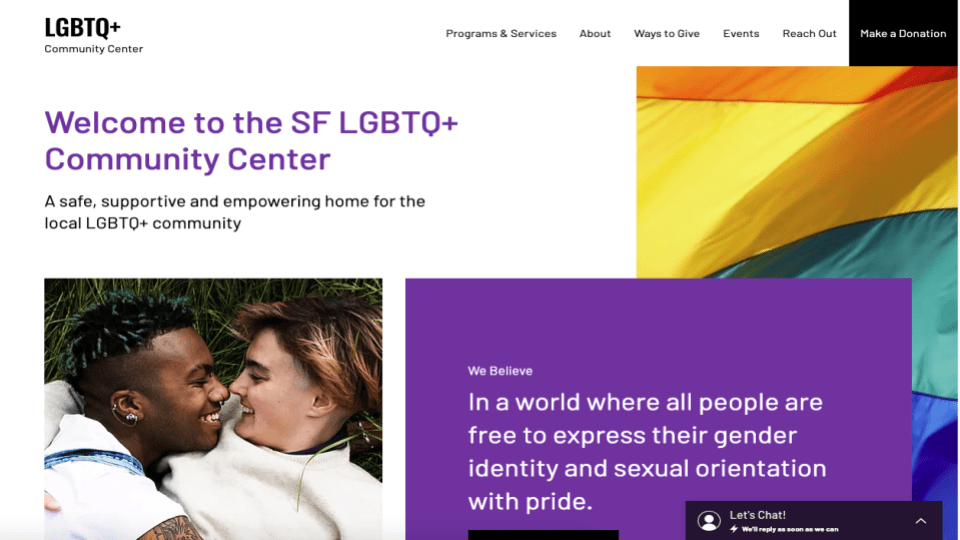 Environmental NGO
With a few minor adjustments, this template can showcase all your church has to offer. The projects section can be adapted to feature any charitable initiatives your church groups may be working on or accepting donations for. The events section can
highlight any church activities and mission trips
 outside of your regular services.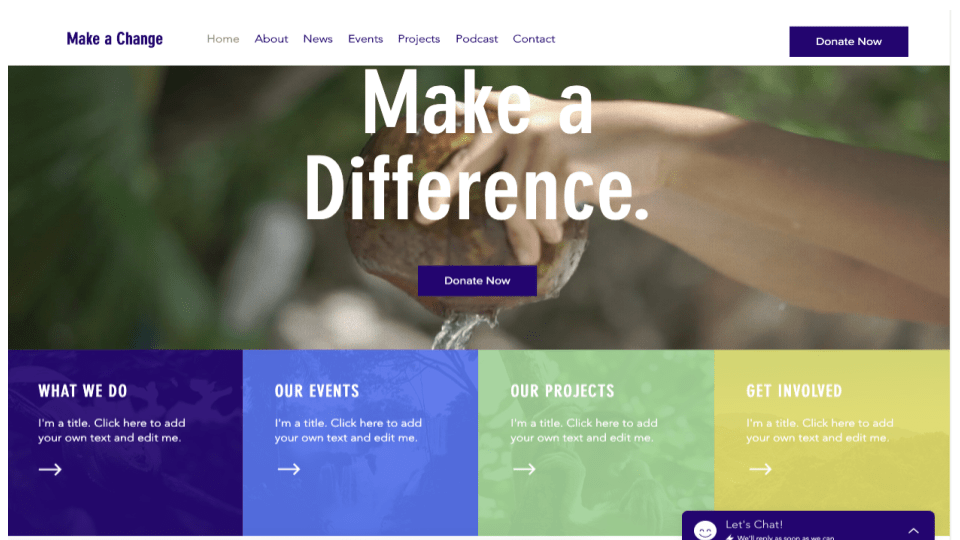 Squarespace Templates to Consider
Squarespace may not have religion-themed templates like Wix, but it still has some of the most professional designs available, which you can easily customize. Squarespace templates have built-in features that are quite convenient for a church website, such as event and donation pages, social media integration, and pretty effective mailing list management that allows you to send out newsletters and special announcements. Here are a couple of my favorites. 
Lusaka 
Lusaka is a great option for church websites because its structure allows you to present your mission, services, and programs clearly. The upper right corner on the front page contains a menu with sections such as
Projects
,
Our Vision
,
Blog
, and a
Donate
button. 

The homepage of Lusaka features various sections that allow you to provide additional information about your services and incorporate testimonials. Moreover, you have the option to integrate call-to-action buttons like Join Us or Learn More within each of these sections. Additionally, at the conclusion of the homepage, it's possible to include your email address and phone number, facilitating convenient communication for individuals interested in reaching out to you.
Roseti
Roseti is an event-focused template that can help you display upcoming sermons and workshops. The menu in the upper right corner includes
About
,
Events
,
Blog
, and
Visit
sections, as well as a
Join the Community
button.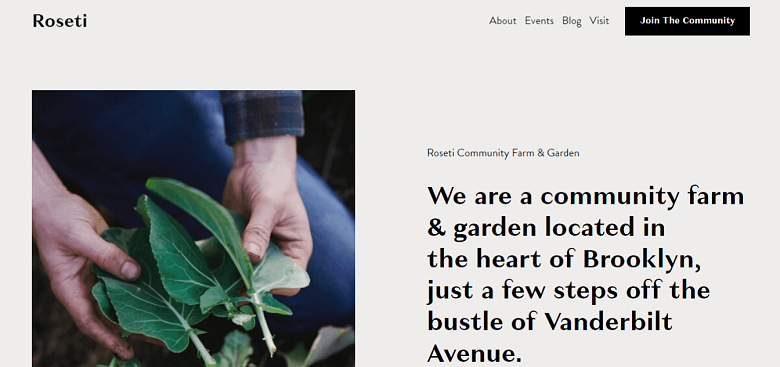 You can state the purpose of your mission on the front page, and as you scroll down, you can present information about your upcoming events. Finally, you can include your address at the bottom of the homepage, in addition to a sign up link and a chance for the visitors to subscribe to your newsletter.
Keeping Church Modern
When visitors come to your website, they immediately observe the style. In order to establish a connection with your audience, it's crucial that this style reinforces your message. Utilizing the appropriate template to construct your website can significantly contribute to harmonizing both your style and messaging. Since
Wix is incredibly easy to use and customize
, you can get a professional-looking website that reinforces your brand up and running in a matter of hours. If you want to explore your other options, check out
our list of the top website builders
. Churches that want to make themselves available to anyone need a solid website for streaming services – either live or previously recorded. If you like the feature, but don't want to be tied down to a template that includes it, you're in luck.
Using Wix apps, you can add that functionality to any template you like.
FAQ
What makes a good church website?
A good church site should have information about where the church is located, the religion or denomination it serves, and information about dates and times for service. It's even better if there is a place for members to sign up for updates about events, along with a place to accept donations.
What is the best website builder for churches?
When it comes to designing a website for your church, Wix is a great option that is super intuitive and (as you've seen) comes with tons of excellent templates. Squarespace and Weebly are also good choices. Squarespace offers a step-by-step tutorial to get you through the first parts of building your site and offers many of the same features as Wix. Weebly is easy to use and has plenty of template options, too.
Is Wix good for church websites?
Wix is a good choice for church websites because it has a wide selection of templates, and includes many features churches need, such as donations, online streaming, and events calendars. If you'd like to learn more about all Wix has to offer, take a look at our expert review. And, if you do decide it's the right builder for you, make sure you take advantage of any current coupons or deals going on.
How do I choose a template on Wix?
From within your account, visit the Templates page.
Select the category you wish to browse. If necessary, drill down into a subcategory.
Click View to see a preview of the template.
If you're ready to use it on your site, click Edit to start editing the template for your needs.