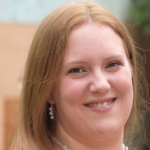 Lucinda Honeycutt
Lucinda Honeycutt is a freelance writer and web designer in upstate South Carolina. She's a tech geek, foodie and research junkie who writes about a little bit of everything.
All (1)
Reviews (0)
Posts (1)
Blog Posts
6 Best Wix Templates for Churches (Plus 3 to Avoid) [2023]
I've sorted through all of Wix's templates to find the ones that will work the best for your church. Spoiler alert: you'll miss some great options if you only stick to the ones listed in the Religion section. You want to make it easy for visitors to learn more about your church and how you help your community, collect donations, and keep everyone updated on current events...