Most life coaching websites look outdated, amateurish, or fail to leave an impression.
Others don't have all the features professionals need to showcase and promote their businesses. That's because owners don't invest in the right website builder.
So what does an ideal website builder for life coaches look like?
First, it must feature beautiful, mobile-friendly templates that fit your brand. You'll also need SEO tools to help clients find you and social media integrations to extend your reach. A robust blogging platform will encourage engagement by letting visitors subscribe, leave comments, and share posts. Lastly, a page or section for client testimonials can help build your credibility.
In other words, you need a website builder with well-designed templates and robust marketing tools to stand out and attract clients.
Some website builders do this much better than others. I spent weeks testing many website builders for life coaches, narrowing the list to the top six.
Most life coaches will find that Wix is their best option because it offers more of what you need to build a unique, functional website.
That includes dozens of pre-purposed templates, features, and tools to launch and grow your life coaching business. There's also a generous free plan, allowing you to test everything risk-free before committing.
Short on Time? These Are the Best Website Builders for Life Coaches in 2023
Wix – The most extensive selection of templates for life coaches, a user-friendly editor, and essential features and tools.
SITE123 – The quickest and most straightforward way to build your life coaching website.
Squarespace – Easy-to-use editor plus SEO, blogging, social media, and email marketing tools.
What We Look For in the Best Website Builders for Life Coaches
Ease of Use. With the website builders on this list, you'll have a fully functional website in no time, even without experience.
Customization. You have a unique brand, and your website should reflect that. These builders allow you to customize page elements, including images, colors, layout, and more, giving your website its own unique look and feel.
SEO tools. The builders on this list give you SEO tools to help your website rank higher in search engine results and boost traffic to your website. This can make it easier to attract potential clients.
Social media features. These builders will let you connect your social media accounts to your website to automatically publish content (such as blog posts) across different platforms.
Pro Tip: While most website builders offer free plans, they come with a hidden price – ads on every page. Before launching your website, upgrade to a paid plan that removes ads and connects the site to your custom domain name. Ads look unprofessional and will probably cost you business.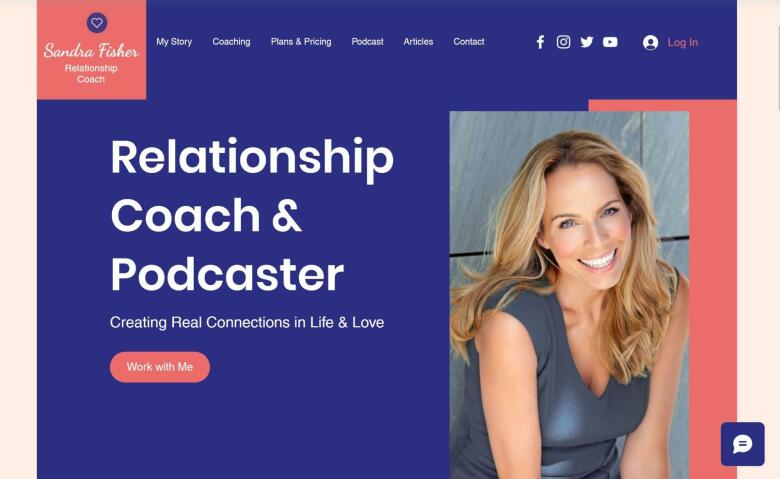 Wix offers 900+ free templates with dozens of free templates for life coaches in various styles.
Finding a template that matches the brand and image you want to project shouldn't be too hard.
Another notable advantage to Wix is the enormous flexibility you have when it comes to customizing your template
. Adding/deleting pages and personalizing fonts, colors, images, menus, and layouts is straightforward. While some editors restrict where you can place design elements like images, buttons, and text, Wix gives you complete freedom. But that's not all.
Wix also offers plenty of useful features for life coaches looking to build their brand and attract quality clients
– appointment booking tools, customizable contact forms, and built-in SEO and analytics tools to help you improve your site's visibility on search engines and attract potential clients.
Features
Interactive blog. Get your blog up and running quickly with the Wix Blog app. Update it, respond to comments, and share posts from your computer or any mobile device.
Personalized SEO plan. Wix explains why SEO is important, offering users a personalized checklist for getting their site indexed (i.e., visible to search engines like Google) as quickly as possible. The app offers easy-to-follow steps to help you set things up.
Testimonials. Wix's built-in Testimonials feature makes it easy to collect recommendations from satisfied clients and boost your credibility. You can set up a custom form that gathers all the information you need (first name, last name, company, etc.) in a few steps.
Newsletters. Emailing a regular newsletter to prospects and clients is a great way to get new or repeat business. Wix makes it easy to generate a newsletter and gather signups from your website.
Templates
900+ with 35 in the Coaching & Consulting category
Appointment Booking Tools

✔

Testimonials Feature

✔

Starting Price

$

16.00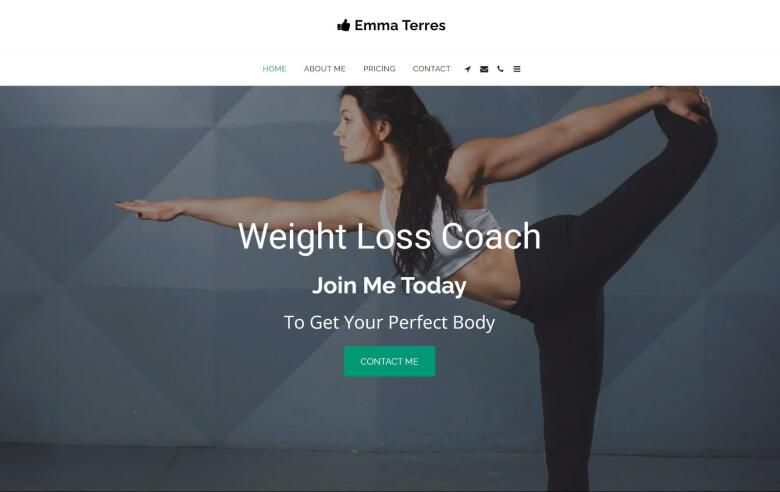 SITE123 claims to be the easiest free website builder, and I can't argue with that.
I was able to put together a site in a matter of minutes.
SITE123 offers many
attractive templates specifically designed for life coaches
 with features you'll need, like About, Pricing, Contact pages, and a built-in shopping cart. They're all fully responsive, so your website will look great on any device – desktop, tablet, or mobile. The user-friendly editor makes it easy to customize your template's color schemes, fonts, and page layouts and add design elements like buttons, text, and images. With one click, you can also add new pages for a blog, testimonials, appointments, or an FAQ.
The editor will align your changes perfectly so you can't mess up your site's design.
Now, if you're test-driving the free version, you won't have access to many of SITE123's best features.
Once you upgrade to the paid version, you can further customize your design, build a multilingual site, and access e-commerce and other tools.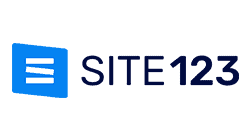 SITE123 is now only $12.80 per month!
Sign up for an annual plan and enjoy the savings.
195 users used this coupon!
Features
Online appointment booking. Allow your visitors to book consultations, appointments, and coaching sessions. To use the Schedule Booking tool, you'll have to upgrade to a paid plan.
App market. SITE123's app market offers everything you'll need to promote your coaching services, from SEO and marketing tools to social media integrations. You can add popular apps like Google Analytics, Zendesk, Facebook Chat, and other third-party business tools.
Event promotion. Announce speaking engagements, share a new podcast, or offer motivational tips and advice using Event pages and Promo templates. It's a great way to connect with your visitors, and when you upgrade to a paid plan, you can even sell tickets through your site.
Blogging tools. Every SITE123 template comes with great blogging features to help you build a strong online presence and attract potential clients. You can schedule posts for timely publication and allow visitors to leave comments and share your posts on social media. A built-in RSS feed also lets visitors subscribe to your blog and receive automatic updates when new content is posted.
Read our expert
SITE123 review
to learn more about them.
Templates
84
Appointment Booking Tools

✔

Testimonials Feature

✔

Starting Price

$

12.80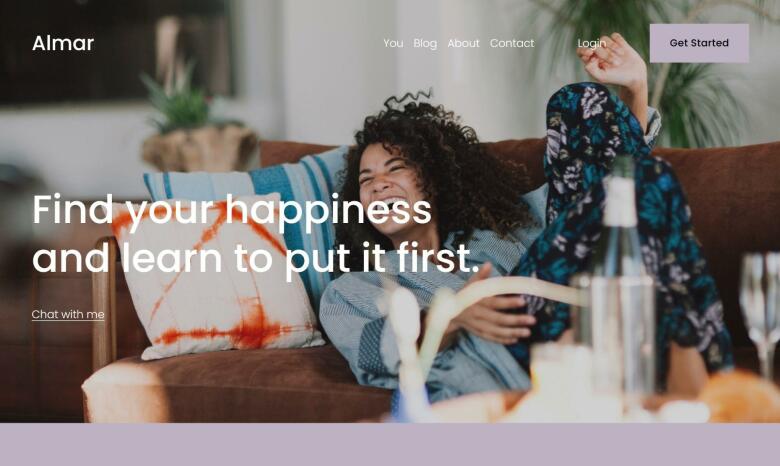 Squarespace has over 155 templates that will give your website a professional look and feel.
While all templates share the same features, starting with one designed for life coaches is a good idea – the features and tools you'll need are already built in. You'll find them in the
Professional Services
category. With the simple drag-and-drop editor and pre-built layouts, you can build your online presence quickly. Add or remove any section or element to fully personalize your site. You can add an announcement bar to the top of your site to prompt visitors to take a particular action, like signing up for a free consultation.
You'll also get access to robust blogging capabilities, integrated analytics, mailing list tools, e-commerce features, and more
. And unlike most other web builders, which require you to add these extra tools from an "app market," all these features (which Squarespace calls "integrations") are included with your subscription. Squarespace doesn't offer a free plan, and its paid plans might seem expensive if you're just starting and your budget is tight. It does offer a free 14-day trial that should give you ample time to decide if it's the best choice for your coaching website.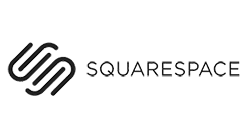 Save up to 30 % on your Squarespace plan today!
Plus get a free domain for one year!
1031 users used this coupon!
Features
Email marketing tools. With Squarespace's built-in tools, you can manage every aspect of your email marketing campaigns, from design to analytics. Customizable templates make it easy to create compelling emails consistent with your brand.
Videos and podcasts. Help visitors get to know you by uploading your own coaching videos or podcasts. You can create a Videos page with a library of videos organized by category. Similarly, you can add a Blog Audio page to upload your podcasts and use the built-in RSS feed to publish them to Apple and other podcast services.
Landing pages. Squarespace Layout pages let you create eye-catching standalone pages to advertise an event, collect new subscribers, announce the release of a new podcast/video, or invite visitors to download an ebook.
Social media integrations. Auto-post your website content to your social media accounts to boost engagement, build rapport, and keep visitors coming back.
Head over to our
full Squarespace review
for everything you need to know.
Templates
155+, with several designed for coaching sites
Appointment Booking Tools

✔

Testimonials Feature

✔

Starting Price

$

16.00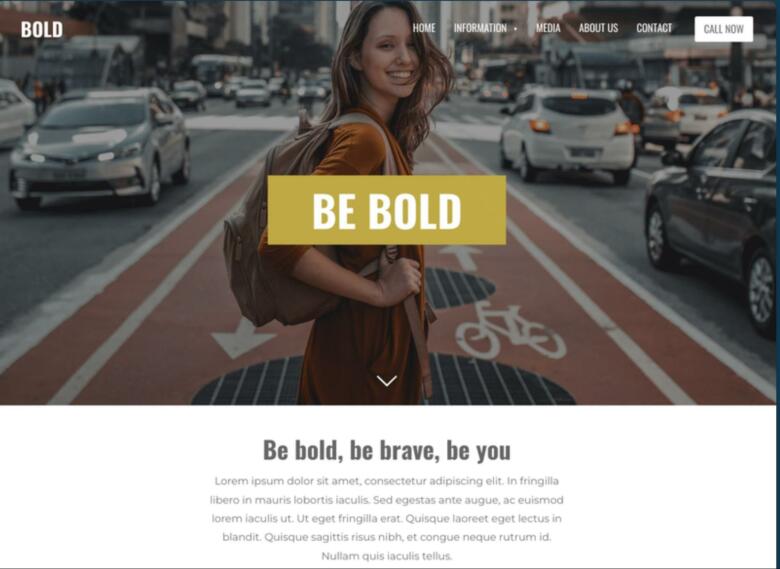 Webador's 55+ responsive templates have a modern look and feel and there are several designed for life coaches. Unfortunately, they're not organized by use case, which makes it difficult to find what you're looking for.
When you find a template you like, click See Examples to view websites built with the template you're considering
for ideas on how to customize it to suit your needs. Customizing your template is easy with Webador's drag-and-drop builder. Simply click on
Pages
to add a blog, testimonial, or other page to your site. Then you can customize the colors and text styles (font, color, size, etc.) and drag and drop design elements (images, text sections, forms, and buttons) on your pages to get the right look for your practice. While Webador is extremely easy to use, that simplicity comes at the expense of design flexibility and features. For example, Webador doesn't offer email marketing tools or newsletters, and there's no app market you can use to enhance your site's functionality.
It
does, however, offer a selection of integrations and widgets.
To add missing features and useful third-party tools, such as MailChimp, Google Calendars, or tawk.to for live chat, you have to use embeds.
Features
Mobile-responsive website. Each template is optimized for any screen size so clients can contact you or sign up for services from wherever they are. This can help drive conversions.
Upload media. Video is a great way to connect with your audience and give them a sense of who you are and your services. You can use widgets to embed your YouTube and Vimeo videos on your website or upload videos using Webador's built-in HD video player.
Built-in webshop. Webador lets you configure your store's settings while testing the builder on a free plan. When you're ready to accept online payments for your services or coaching products, upgrade your plan. Webador doesn't charge transaction fees, which is another plus.
Custom forms. You can add a form to any page to gather leads, encourage visitors to contact you about your services or allow existing clients to send you a message.
Templates
55+, with some designed for coaching sites
Appointment Booking Tools

✔

Testimonials Feature

✔

Starting Price

$

4.00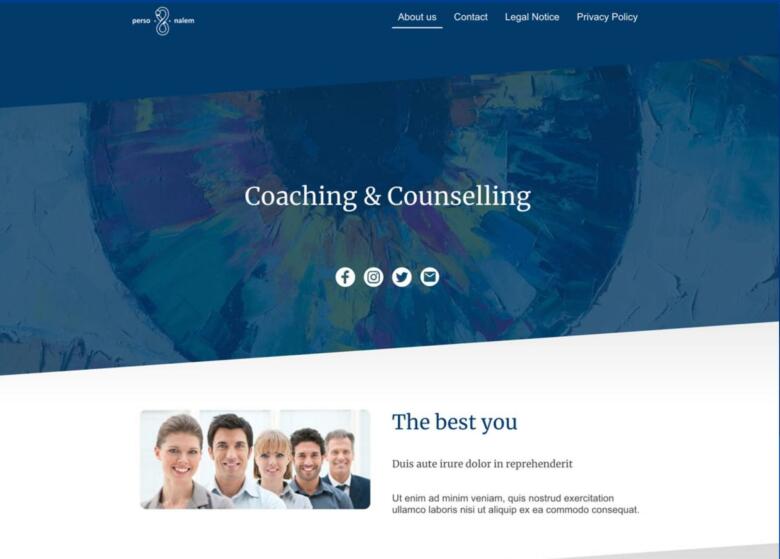 The MyWebsite Now builder by IONOS is one of the fastest and easiest ways to build a website. While the template selection is small –  just 23 in all – they're all designed for small business websites. You'll find several specifically designed for coaching.
MyWebsite Now's editor is straightforward and intuitive, so it won't take long to get your website live.
You can quickly build your site using pre-built sections that you drag and drop on your pages. You can also change the colors, fonts, and spacing between design elements, like text sections and images. That said, the basic plan is pretty limited when it comes to customization. It lacks the creative freedom that Wix offers on every plan, or access to apps to enhance your site's capability.
If you want more design freedom and features, you might want to upgrade to MyWebsite Plus
. An upgrade lets your customers book appointments online and gives you access to IONOS's new AI text generator. The good thing is you can test the builder risk-free with its money-back guarantee and get a custom domain with any plan.
Features
SEO checker. Before you publish your site, it pays to use this free online tool to test how your site ranks on search engines. You'll get a detailed analysis of your site's performance and can make changes to improve your ranking.
Competitor tracking. This nifty tool keeps you up to date on your competition's performance. You'll get automatic alerts about other life coaches' Google ranking, reviews, and social media activity.
Privacy tools. MyWebsite Now templates come with ready-made cookie banners that comply with GDPR and other privacy policies, making potential clients feel more comfortable about creating accounts and booking your services.
Support and coaching. Every IONOS customer gets a free personal support consultant. Your consultant will help you with everything, from setting up your site to suggesting steps and strategies for succeeding online.
Templates
23, a few designed for coaching
Appointment Booking Tools

✔

Testimonials Feature

✔

Starting Price

$

6.00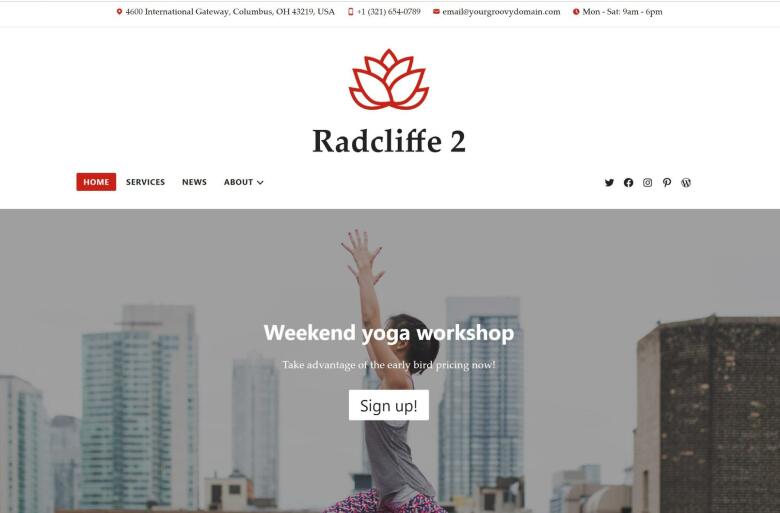 WordPress.com has the most comprehensive builder on this list, and it's
packed with over 125 themes – and even more when you upgrade to a paid plan.
Not all themes share the same features (or editor), so ensure your theme supports the new Block Editor before picking it. The editor on WordPress.com might appear more intricate compared to other options in this list. Nevertheless, if you possess prior experience with website builders, you will value the added flexibility and functionality it offers. Upon clicking the "+" button located on your dashboard, you can utilize "blocks" to incorporate text sections, images, social media buttons, CTAs, subscription forms, and various other elements.
WordPress's free plan offers a lot, but you'll need a paid plan to access premium themes, sell subscriptions and services, add video/audio content, and access other advanced tools.
As a paid user, you'll also get a free custom domain and an ad-free website, which are excellent if your goal is to appear professional.
Features
Blogging features. WordPress began as a blogging platform, so as you might expect, it features top-notch blogging tools. You can schedule, tag and categorize posts and enable comments and social sharing to expand your audience.
WordPress provides a remarkable library of over 50,000 plugins, empowering you to enhance your website's functionality. Within this collection, you can discover a plugin for every conceivable feature or tool you wish to integrate into your site.
Built-in SEO and marketing tools. WordPress offers plenty of tools to help you optimize your site to rank higher on search engines and make it easier for potential clients to find you. There's even a free MailChimp integration for newsletters.
Mobile app. Control your website from any gadget using the Jetpack App for iOS and Android.
Learn more in our
complete WordPress.com review
.
Templates
125+, many suited to life coaching websites
Appointment Booking Tools

✔

Testimonials feature

✔

Starting Price

$

4.00
Which Website Builder for Life Coaches Is Best for Your Needs?
You can build a beautiful and functional website for your life coaching business with any of the builders on this list – one that sets you apart from the competition and turns your visitors into paying clients. However, if having too many options feels overwhelming, here are my top three recommendations.
Wix is best if you want all the tools you need
to grow your business and the freedom to customize every detail of your website. On the other hand,
go with SITE123 to get your site online fast
. You can build a professional site for your business in under an hour. If you want an elegant and visually striking site,
Squarespace offers gorgeous templates
 and features to match.
Want to compare all six builders side-by-side? Take a look at this comparison table.
Free plan
Best Feature
Best For
Starting Price
Wix

✔

Hundreds of free apps plus templates and tools designed for life coaches
Easy website design and full customization

$

16.00

SITE123

✔

The fastest way to get a fully functional website online
Life coaches who want to build an appealing website quickly

$

12.80

Squarespace

✘

High-quality templates and features to match
Coaches who want a visually striking website

$

16.00

Webador

✘

User-friendly builder for simple websites
Life coaches who want a basic website

$

4.00

IONOS

✘

Affordable, mobile-friendly websites with solid features
Life coaches who want ease of use and business tools

$

6.00

WordPress.com

✔

Comprehensive builder with hardly any limits on design, customization or tools
For people comfortable with technology or time to learn

$

4.00
FAQ
How do you build a website for life coaches?
The first step is to choose a builder with a user-friendly editor that fits your budget and needs. Once you've chosen a template, you'll want to add the following pages/features if they're not already built-in: an "about me" story, a blog, your services, and contact/newsletter signup forms. Videos, podcasts, and client testimonials are great for building rapport with visitors.
Can you build a free life coaching website with Wix?
Building a free website with Wix is as simple as signing up. Then choose a template and customize it to fit the look and feel of your practice. Wix's free plan includes everything you'll need to promote your business, though you'll want to upgrade to a paid plan to allow clients to pay for services/products online. A paid plan also gets you a custom domain and additional storage for coaching videos, articles, and other content.
Do I need a website for my life coaching practice?
The short answer is yes. A website allows you to show what sets your business apart, provide information about your services, demonstrate your expertise, and share testimonials from satisfied clients. If budget is an issue, you can create a free website with SITE123, Wix, or Webador.
Which website builder is best for life coaching websites?
It depends on your budget and needs, but overall Wix is the best website builder for most life coaches. It offers many well-designed templates, easy customization, and tons of features. Need to get online fast? SITE123 will get it done. Is budget a non-issue? Squarespace offers stunning templates and premium features. If you're unsure which builder is right for your practice, check out our list of the 10 best website builders in 2023.