you need high-quality templates specifically designed for cleaning companies
. It's also important that these templates don't feel restrictive in terms of customization, so you can create a design that works for your individual business. Secondly, you'll want to see features that fit your business needs, such as
contact forms and booking tools to make it easy for your clients to reach you
. If you plan to offer cleaning supplies in addition to cleaning services, you'll also need e-commerce features to start selling online. Last but not least, you'll want an
easy-to-use platform that can help you build a website quickly and without going over the budget
. After testing the most popular options, I know exactly which builders will help you create a functional and professional cleaning business website and attract more clients with surprisingly little effort.
Short on Time? These Are the Best Website Builders for Cleaning Businesses in 2023
Wix – Fully customizable cleaning service templates with built-in booking tools.
Squarespace – Professional designs and great marketing tools to promote your business.
Hostinger Website Builder – Effective AI tools to get your cleaning business online quickly.
What We Look for in the Best Website Builders for Cleaning Businesses
In addition to being user friendly, a good builder for cleaning service websites should have features that improve your online presence and help you get more clients. Here's what I focused on when performing my tests:
Good-looking and easily customizable cleaning service templates. Nearly every builder on my list has cleaning-oriented designs that you can easily customize. This will help you create an authentic website that reflects your brand.
Lead capture tools. Contact forms and booking tools will help you expand your client base, and also make it easy for clients to book your services directly on your site.
SEO features. Great booking features won't be effective if prospective clients can't find you. The website builders on my list all offer useful SEO features to help you improve your ranking on search engines.
Scalable and flexible. A website builder should be flexible enough to adapt to your needs. For instance, if your site needs more storage space as your company grows, you can easily upgrade your plan.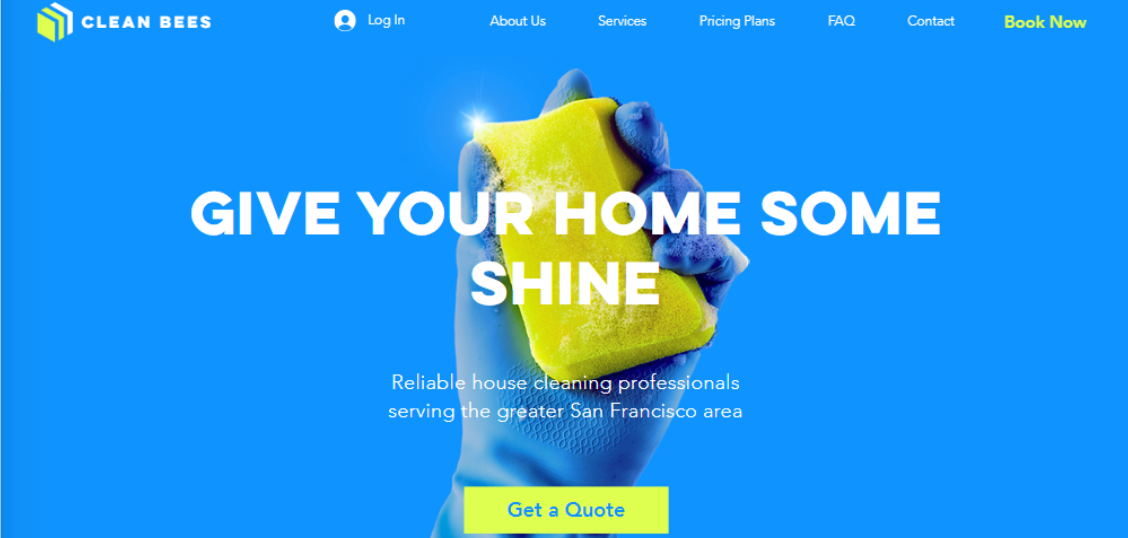 Wix has several templates specifically designed for cleaning companies, but all of the 40 templates in its Service and Maintenance category look great
. Each one comes with the most useful features already built in, such as Google Maps, booking tools, and social media integrations. You can easily customize any template using
Wix's intuitive drag-and-drop editor
, and if you want even more features, you can turn to Wix's extensive app marketplace. Some of the standout apps include Wix Forms for creating custom contact forms, Wix Chat for letting clients can reach you 24/7, and Wix Pro Gallery for uploading photos to highlight your services. Wix's free plan gives you access to nearly every feature – but you'll be stuck with Wix's branding and subdomain.
Upgrading to the Combo plan will get you a free domain for one year, remove Wix ads, and access 3GB of storage
. However, if you want to accept online payments, you'll need to subscribe to one of
Wix's Business plans
, which also include greater storage space and video support.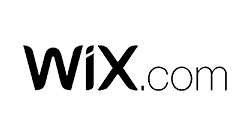 Wix is now only $4.50 per month!
Sign up for an annual plan and enjoy the savings.
7202 users used this coupon!
Features
Wix SEO Wiz. This free tool walks you through the process of improving your site's SEO so you can rank higher on search engines and gain more clients.
Ascend Business Tools. Wix has a powerful suite of tools that can help promote your cleaning business, including a social post builder, a video maker, and an email marketing tool.
Online payment options. Wix offers over 50 payment providers, including its native tool Wix Payments, plus other popular choices like PayPal, Stripe, and Square.
Wix ADI. If you're in a hurry, the Wix ADI (artificial design intelligence) tool can generate a unique cleaning company website for you within minutes. All you have to do is import your own text and images, and you're good to go.
Want to learn more?
Read our expert Wix review
.
Templates
800+
Free plan
Yes
Storage space
500 MB to 35 GB general storage and 30 min to 5 hours of video, depending on plan
Starting Price

$

16.00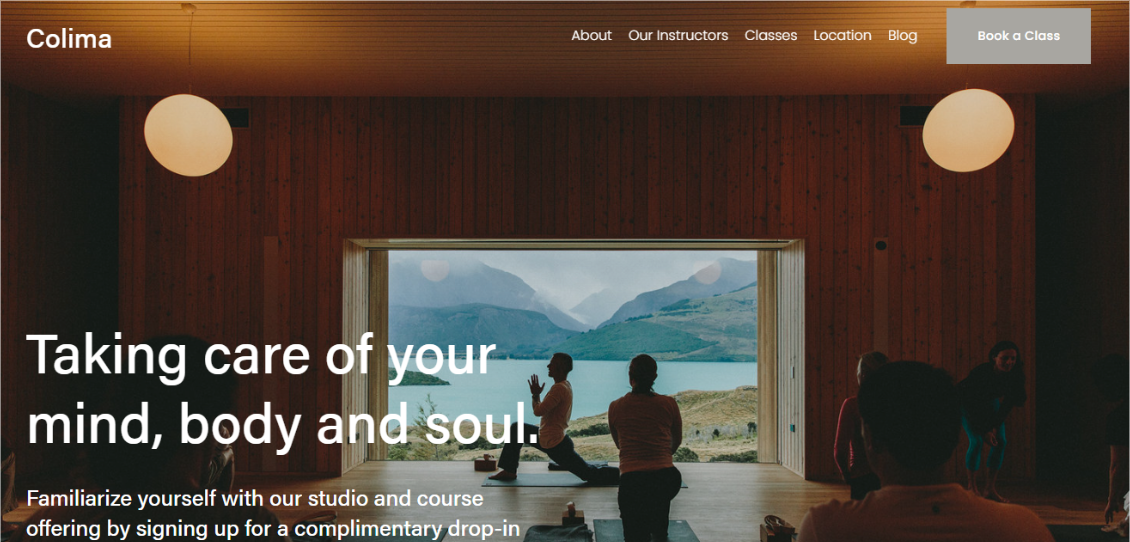 Squarespace has
gorgeous, mobile-responsive templates
with simple navigation and clear call-to-action buttons, so visitors can get around your site easily. You can customize any template to match your style by adding content blocks such as image galleries and Twitter feeds.
Squarespace also offers effective marketing and content creation tools
, such as the free video maker, which allows you to create engaging and on-brand videos to promote your services. Its affordable email marketing add-on, Squarespace Email Campaigns, lets you create campaigns to easily keep your clients up to date. For any cleaning business, Squarespace's Personal plan is a solid option that includes features like SSL security and unlimited bandwidth and storage for images. But
upgrading to the Business plan will allow you to accept online payments, get a professional email from Google, and more
. You can use
Squarespace's 14-day free trial
to test the platform before you decide to commit.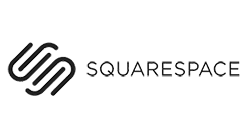 Save up to 30 % on your Squarespace plan today!
Plus get a free domain for one year!
1031 users used this coupon!
Features
Squarespace Extensions. Squarespace has some useful integrations, such as a paid scheduling tool and Weglot Translate Extension, which automatically translates your content into any of 100+ languages.
Blogging platform. You can use Squarespace's beginner-friendly blog editor to share cleaning tips and tricks, and let readers share your posts on social media.
Free logo maker. Squarespace's completely free logo-making tool can help people recognise your cleaning business more easily.
Ecommerce. If you sell cleaning products in addition to providing cleaning services, you can create a full-featured online store with Squarespace. From here, you can offer discounts, get automatic tax calculation, sell on social media, and more.
Curious to learn more?
Read our expert Squarespace review
.
Templates
140+
Free plan
No, but there's a 14-day free trial
Storage space
Unlimited for images, 30 minutes of video
Starting Price

$

16.00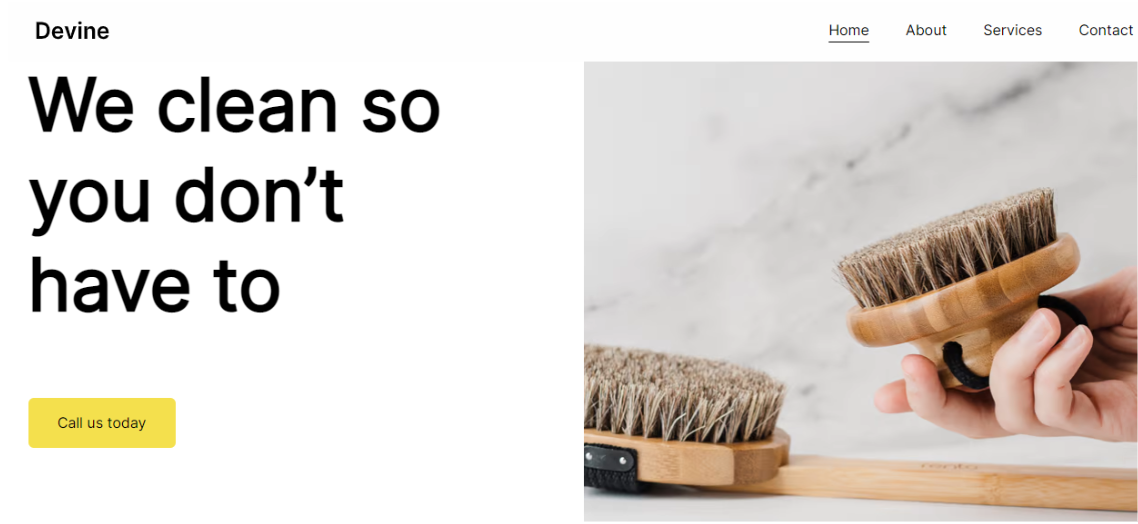 Hostinger Website Builder has a couple of cleaning-oriented designs, but you can customize any template in the Services category to fit your needs
. Hostinger Website Builder's beginner-friendly editor makes it easy to add galleries and slideshows, customize contact forms, and send out newsletters to gain more clients. If you're in a hurry to launch your cleaning service website,
Hostinger Website Builder's impressive suite of AI tools
will lend a hand.
The AI Writer generates SEO-optimized content based on your industry
, and the AI Business Name and Slogan generators can help make your brand more recognizable. Meanwhile, the AI Image Upscaler and Background Remover ensure you always have top-notch photos, which will help to give your site a clean and professional look.
Hostinger Website Builder's Website plan is a good option for cleaning companies
, as it gives you unlimited storage, all AI tools, and useful marketing integrations. However, if you want access to Hostinger Website Builder's booking tool and the ability to accept online payments, you'll need to upgrade to the Business plan.
All plans have a 30-day money-back guarantee
, so you can test Hostinger Website Builder's features risk free.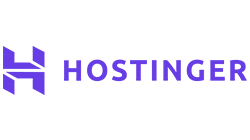 Save up to 75 % on your Hostinger Website Builder plan today!
Limited-time offer - Don't miss it!
65 users used this coupon!
Features
Hostinger Website Builder integrations. Hostinger Website Builder's SEO and marketing suite includes Meta Pixel (formerly Facebook Pixel), Facebook Messenger (for free live chat), Google Tag Manager, and Google Analytics.
AI heatmap tool. This powerful tool predicts how visitors will navigate your site and suggests layout changes to increase conversions.
Visitor remarketing. Hostinger Website Builder lets you create remarketing lists on Google and Facebook to win back site visitors that didn't convert.
AI-assisted blogging. In addition to standard blogging features, Hostinger Website Builder provides a Blog Title Generator, which produces titles around a certain topic to help you boost traffic and conversions.
Want to know more? Read our
in-depth Hostinger Website Builder review
.
Templates
140+
Free plan
No, but there's a 30-day money-back guarantee
Storage space
Unlimited
Starting Price

$

2.79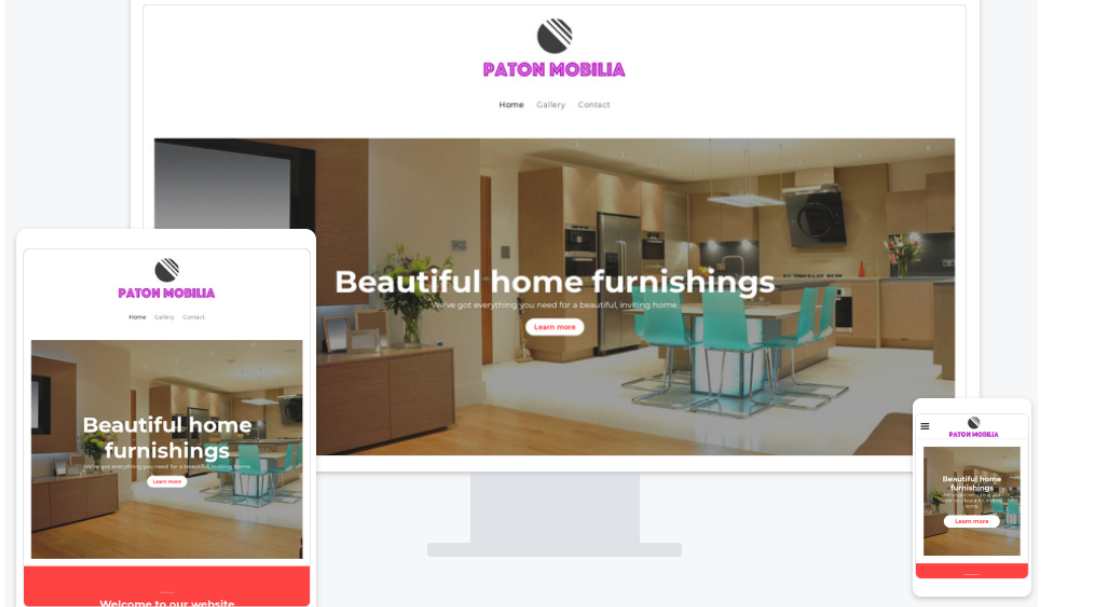 IONOS has two website builders: MyWebsite Now and MyWebsite Creator
. MyWebsite Now is intended for absolute beginners who want to get online quickly. However,
I'd suggest trying out MyWebsite Creator
, even if you're a newbie. You get more creative freedom and features, and it's still very easy to use. MyWebsite Creator offers plenty of ways to customize your site and make it unique, including sliders, video backgrounds, parallax scrolling, and animations. You also
get a strong set of built-in features, such as SEO and analytics, a newsletter tool, and pop-ups and tickers for promotions
.
IONOS's Plus plan is a great option
for any cleaning company. It includes the MyWebsite Creator builder, all of the built-in tools mentioned above, plus standard stuff like a free domain for one year and SSL security.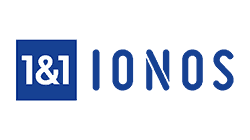 Save up to 80 % on your 1&1 IONOS Website Builder plan!
Limited-time offer - Don't miss it!
43 users used this coupon!
Features
RankingCoach and ListLocal. RankingCoach is a tool that will help you optimize your site for SEO. ListLocal also helps increase your ranking by listing your company details in the most important online directories.
Intelligent personalization. You can personalize your clients' experience on your site by showing them targeted content. For example, you can display different content to people who find your website through Google vs. those who click on a link in your newsletter.
Rich photo editing. You can crop, resize, or add overlays to images directly in the integrated photo editor. You can also use Instagram-like filters and add backgrounds.
Business and social media widgets. With IONOS, you can connect your social media accounts and drag and drop business widgets like booking tools and customer reviews.
Want to learn more? Read our
expert IONOS Website Builder review
.
Templates
18 (MyWebsite Now) or 420+ (MyWebsite Creator)
Free plan
No
Storage space
Unlimited
Starting Price

$

5.00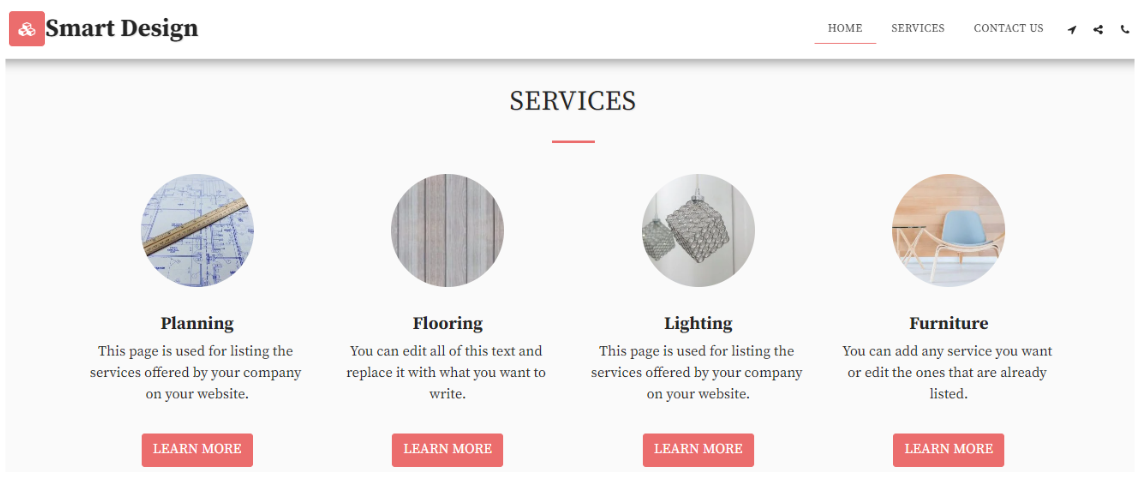 Even though SITE123 doesn't have any cleaning-specific designs, you can customize any of its business templates to fit your needs.
SITE123's simple editor will get your cleaning company online in minutes
– there's virtually no learning curve involved. SITE123 is a great option for cleaning companies in large cities or multilingual communities.
You can display your website in up to five languages,
and you get built-in multilingual SEO features to help you rank higher on search engines in your chosen languages. SITE123's free plan comes with 250MB of bandwidth and storage, but it doesn't include the builder's best features.
SITE123's only paid plan is quite affordable
and unlocks access to 5GB of bandwidth, 10GB of storage, and all ecommerce features.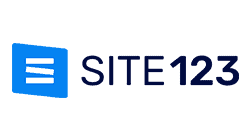 Save up to 50 % on your SITE123 plan!
Limited-time offer - Don't miss it!
76 users used this coupon!
Features
Extensive App Market. SITE123's App Market contains plenty of useful integrations, such as maps, Google Analytics, and Zendesk Chat.
Custom form builder. This free tool lets you choose from various form layouts and customize fields, create auto-reply messages, and more.
Free image and icons library. SITE123 gives you access to free images and icons to put a unique spin on your site's design.
One-page/multi-page option. SITE123 lets you switch between a single- or multi-page version of your site at the click of a button.
For more details,
read our in-depth SITE123 review
.
Templates
180+
Free plan
Yes
Storage space
250MB to 10GB
Starting Price

$

12.80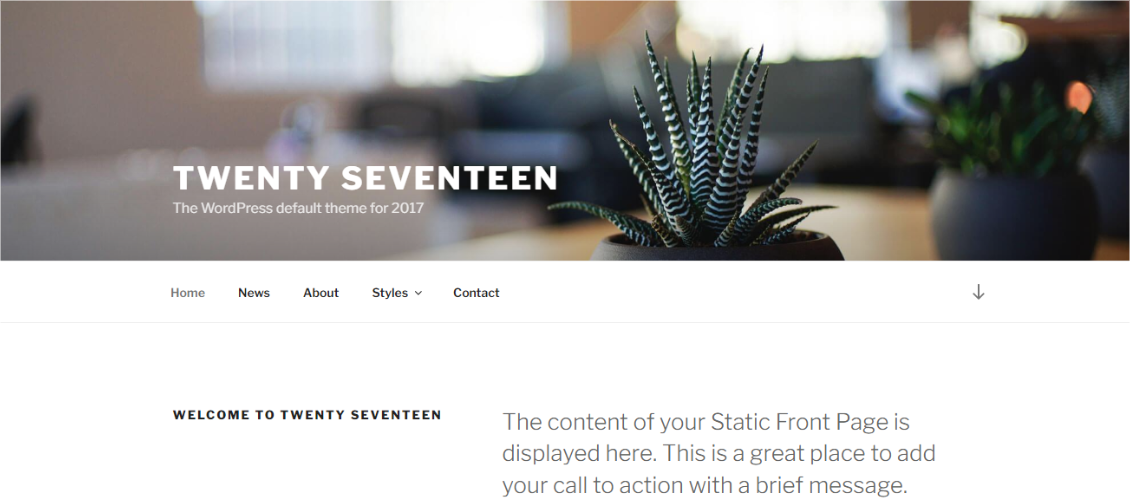 WordPress.com is a flexible website builder with hundreds of good-looking and mobile-friendly themes you can customize to your liking
. If you subscribe to the Business plan, you can go beyond WordPress's native theme selection and upload themes from a third-party marketplace like ThemeForest or TemplateMonster. Many WordPress business themes already include the features you'll need, such as a services page, contact forms, social icons, and more. But
you can add any other tool you like through WordPress's extensive library of plugins
. While many of these plugins are paid, there are plenty of free options for useful features like galleries and booking tools. WordPress.com is relatively easy to use, but there is a bit of a learning curve if you've never built a website before. Still, the extra effort is worth it considering the flexibility you get. I'd recommend starting with
WordPress's free plan
to familiarize yourself with the platform. If you like it, you can upgrade to the Business plan or higher to install plugins and get advanced SEO tools.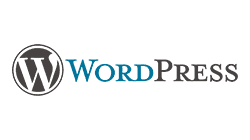 Save up to 43 % on your WordPress plan!
Limited-time offer - Don't miss it!
43 users used this coupon!
Features
Automated backup and one-click rewind. On the Business plan and higher, you can download a backup of your site or restore it to its exact state at a specific moment in time.
Sell online with WooCommerce. If you're looking to include an online store on your site, you can implement WooCommerce, an ecommerce plugin specifically designed for WordPress. This plugin lets you incorporate a shopping cart and a checkout process, accept payments, and provides access to all other essential ecommerce features.
Earn money from ads. WordPress.com allows you to monetize your website with ads by connecting you with ad publishers like Google AdSense, Facebook Audience Network, and more.
Jetpack essentials. Thanks to Jetpack features, you'll get faster-loading pages, protection from spam, and optimized SEO to rank high on search engines.
Want to know more?
Read our expert WordPress review
.
Templates
140+ (plus thousands of third-party options)
Free plan
Yes
Storage space
1 GB to 200 GB
Starting Price

$

4.00
How to Build a Website For Your Cleaning Business
I know how busy you are, so don't worry – setting up your own website won't take much more than a few hours. Plus, every website builder will save your progress, so you don't have to build everything in one sitting. Here's a step-by-step guide to help you get started: 1.
Choose a website builder.
If you've got time, I recommend trying out a few different builders (hooray for free trials!) to find the best one for your business. 2.
Find a template.
Templates are the best way to get your website set up quickly. Wix helps you to save time by offering
dozens of templates designed for service businesses
.
3.
Add scheduling tools.
You can save yourself even more time by linking your work calendar to your website and allowing customers to book appointments at their convenience. Many apps can help you set this up in a few clicks. 4.
Optimize your SEO.
Use pre-built (or integrated) SEO tools to easily improve your online presence.
Choose the Best Website Builder for Your Cleaning Business
All the website builders on this list will let you create an engaging and professional cleaning company website and help expand your client base. But
the best platform for your cleaning business will depend on your specific needs.
If your number one priority is to personalize your site and emphasize the benefits of using your company, then
Wix is my top recommendation
. It gives you over 800 professional templates to choose from and full creative freedom. If you want a polished and elegant website and powerful marketing tools to help you attract and retain clients,
Squarespace is another great option
. Or, if you're looking for a simple, AI-assisted website builder that will help you launch your cleaning website in minutes,
Hostinger Website Builder has what you need
. Here's a quick comparison of top builders I tested to help you make a decision.
Free Plan
Best Feature
Best For
Starting Price
Wix

✔

Versatile, highly customizable designs
Personalizing your website to your heart's content

$

16.00

Squarespace

✘

Stunning templates and great marketing features
Cleaning companies focused on email campaigns

$

16.00

Hostinger Website Builder

✘

Innovative AI tools for speedy content generation
Help with optimizing website layout, content, and branding

$

2.79

IONOS

✘

Excellent built-in buiness features
Help with SEO and creating personalized user experiences

$

5.00

SITE123

✔

Beginner-friendly with multilingual features
Getting online quickly and reaching diverse clients

$

12.80

WordPress

✔

Features that scale with your company
Extensive third-party functionality

$

4.00
FAQ
How do I create my own cleaning business content?
You can add a blog to your cleaning company website. For example, Squarespace has a simple blog editor that allows you to easily create blog posts and let your readers to share them on social media.
Can you build a cleaning service website for free?
Many website builders have free plans that you can use to create a fully functional website. For instance, Wix's free plan is quite generous, giving you access to all its 800+ templates and most major features.
How do you get clients for a cleaning company?
Your cleaning company website should have marketing features that make it easier to attract clients, such as social media sharing, contact forms, and booking tools. For example, Wix and WordPress.com have built-in social media and they offer free booking apps. SITE123 has an integrated form builder that lets you customize form layouts to collect client leads.
Which website builder is best for cleaning companies?
Wix has the most intuitive editor and offers a lot of creative freedom, which makes it a great choice for your cleaning company website. Keep in mind that as your business grows, your needs will also evolve, so having a website builder that is user friendly and offers lots of features and optional integrations will be very beneficial.