you need high-quality templates specifically designed for cleaning companies
. It's also important that these templates don't feel restrictive in terms of customization, so you can create a design that works for your individual business. Secondly, you'll want to see features that fit your business needs, such as
contact forms and booking tools to make it easy for your clients to reach you
. If you plan to offer cleaning supplies in addition to cleaning services, you'll also need e-commerce features to start selling online. Last but not least, you'll want an
easy-to-use platform that can help you build a website quickly and without going over the budget
. After testing the most popular options, I know exactly which builders will help you create a functional and professional cleaning business website and attract more clients with surprisingly little effort.
With its versatility, broad set of integrated features, and powerful e-commerce solutions, my top pick is Wix.
You can try it for free, or read on to see my other recommendations.
Short on Time? These Are the Best Website Builders for Cleaning Businesses in 2023
Wix – Fully customizable cleaning service templates with built-in booking tools.
SITE123 – A simple editor and excellent multilingual capabilities.
Squarespace – Professional designs and great marketing tools to promote your business.
What We Look for in the Best Website Builders for Cleaning Businesses
In addition to being user friendly, a good builder for cleaning service websites should have features that improve your online presence and help you get more clients. Here's what I focused on when performing my tests:
Good-looking and easily customizable cleaning service templates. Nearly every builder on my list has cleaning-oriented designs that you can easily customize. This will help you create an authentic website that reflects your brand.
Lead capture tools. Contact forms and booking tools will help you expand your client base, and also make it easy for clients to book your services directly on your site.
SEO features. Great booking features won't be effective if prospective clients can't find you. The website builders on my list all offer useful SEO features to help you improve your ranking on search engines.
Scalable and flexible. A website builder should be flexible enough to adapt to your needs. For instance, if your site needs more storage space as your company grows, you can easily upgrade your plan.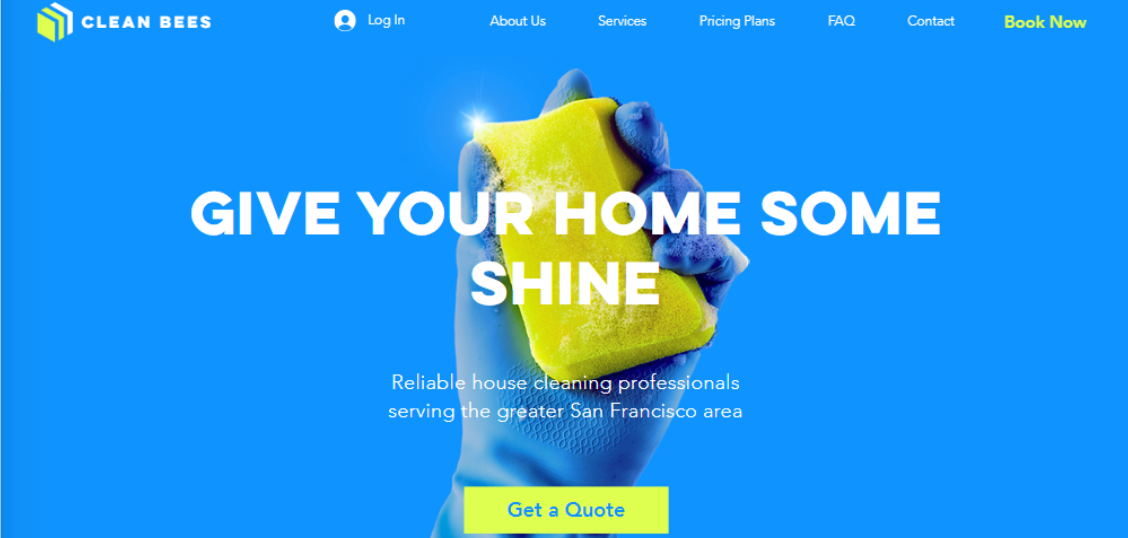 Wix has several templates specifically designed for cleaning companies, but all of the 27 templates in its Services and Maintenance category look great
. Each one comes with the most useful features already built in, such as Google Maps, booking tools, and social media integrations. You can easily customize any template using
Wix's intuitive drag-and-drop editor
, and if you want even more features, you can turn to Wix's extensive app marketplace. Some of the standout apps include Wix Forms for creating custom contact forms, Wix Chat for letting clients can reach you 24/7, and Wix Pro Gallery for uploading photos to highlight your services. Wix's free plan gives you access to nearly every feature – but you'll be stuck with Wix's branding and subdomain.
Upgrading to the Combo plan will get you a free domain for one year, remove Wix ads, and 3GB of storage
. However, if you want to accept online payments, you'll need to subscribe to one of Wix's Business plans, which also include greater storage space and video support.
Features
Wix SEO Setup Checklist. This free tool walks you through the process of improving your site's SEO so you can rank higher on search engines and gain more clients.
Ascend Business Tools. Wix has a powerful suite of tools that can help promote your cleaning business, including a social post builder, a video maker, and an email marketing tool.
Online payment options. Wix offers over 50 payment providers, including its native tool Wix Payments, plus other popular choices like PayPal, Stripe, and Square.
Wix Analytics. Wix's free analytics tool lets you track your site traffic, review revenue reports, and see which content, products or services are most popular with your visitors.
Want to learn more?
Read our expert Wix review
.
Templates
900+
Free plan

✔

Storage space
500MB to 35GB general storage and 30 min to 5 hours of video, depending on plan
Starting Price

$

16.00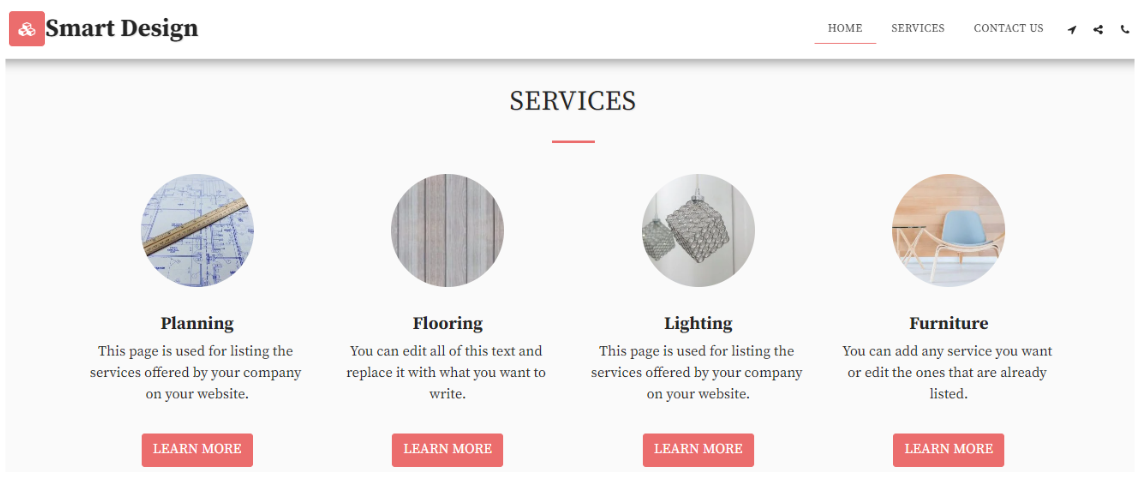 Even though SITE123 doesn't have any cleaning-specific designs, you can customize any of its business templates to fit your needs.
SITE123's simple editor will get your cleaning company online in minutes
– there's virtually no learning curve involved. SITE123 is a great option for cleaning companies in large cities or multilingual communities.
You can display your website in up to five languages,
and you get built-in multilingual SEO features to help you rank higher on search engines in your chosen languages. SITE123's free plan comes with 250MB of bandwidth and storage, but it doesn't include the builder's best features.
SITE123's only paid plan is quite affordable
 and unlocks access to 5GB of bandwidth, 10GB of storage, and all ecommerce features.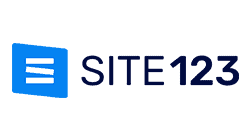 This Black Friday/Cyber Monday, SITE123 is 50 % OFF!
Save 50 % when you sign up for SITE123's annual plan
76 users used this coupon!
Features
Extensive App Market. SITE123's App Market contains plenty of useful integrations, such as maps, Google Analytics, and Zendesk Chat.
Custom form builder. This free tool lets you choose from various form layouts and customize fields, create auto-reply messages, and more.
Free image and icons library. With SITE123, you'll get access to free images and icons to put a unique spin on your site's design.
One-page/multi-page option. If you're not sure which layout you prefer, SITE123 will let you switch between a single- or multi-page version of your site at the click of a button.
For more details,
read our in-depth SITE123 review
.
Templates
84
Free plan

✔

Storage space
250MB to 10GB
Starting Price

$

12.80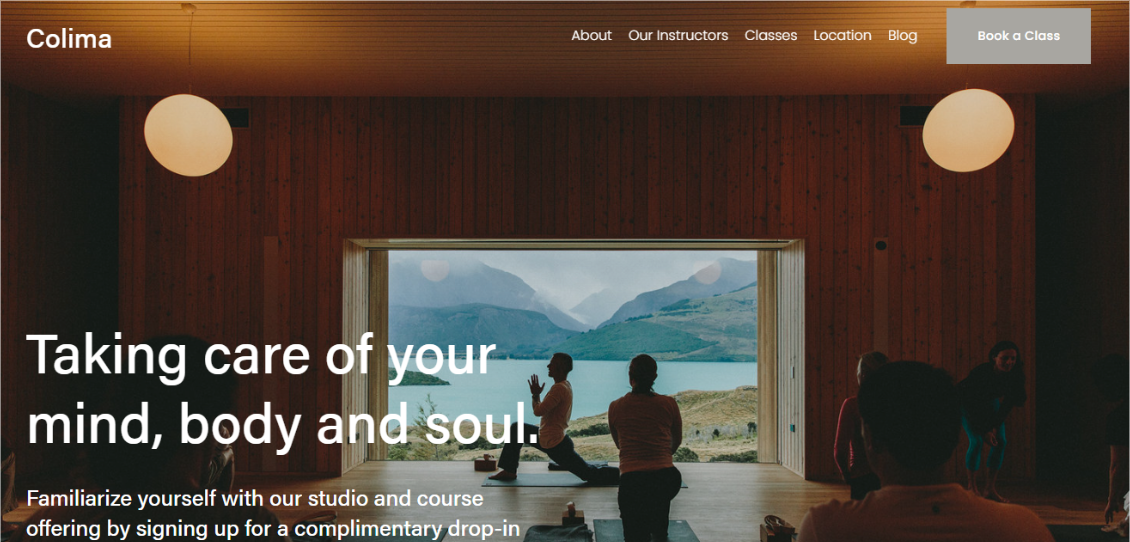 Squarespace has
gorgeous, mobile-responsive templates
 with simple navigation and clear call-to-action buttons, so visitors can get around your site easily. You can customize any template to match your style by adding content blocks such as image galleries and Twitter feeds.
If you want more creative control, you can use Squarespace Blueprint to build your own template
. This interactive design system allows you to choose sections, pages, and style options one at a time, while offering expert design tips along the way.
Squarespace also offers effective marketing and content creation tools
, such as the free video maker, which allows you to create engaging and on-brand videos to promote your services. Its affordable email marketing add-on, Squarespace Email Campaigns, lets you create campaigns to easily keep your clients up to date. For any cleaning business, Squarespace's Personal plan is a solid option that includes features like SSL security and unlimited bandwidth and storage for images. But
upgrading to the Business plan will allow you to accept online payments, get a professional email from Google, and more
. You can use
Squarespace's 14-day free trial
to test the platform before you decide to commit.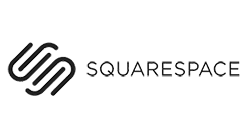 Save up to 30 % on your Squarespace plan today!
Plus get a free domain for one year!
1031 users used this coupon!
Features
Squarespace Extensions. Squarespace has some useful integrations, such as a paid scheduling tool and Weglot Translate Extension, which automatically translates your content into any of 100+ languages.
Blogging platform. You can use Squarespace's beginner-friendly blog editor to share cleaning tips and tricks, and let readers share your posts on social media.
Free logo maker. Squarespace's completely free logo-making tool can help people recognize your cleaning business more easily.
E-commerce. If you sell cleaning products in addition to providing cleaning services, you can create a full-featured online store with Squarespace. From here, you can offer discounts, get automatic tax calculation, sell on social media, and more.
Curious to learn more?
Read our expert Squarespace review
.
Templates
140+
Free plan

✘

(but there's a 14-day free trial)
Storage space
Unlimited for images, 30 minutes of video
Starting Price

$

16.00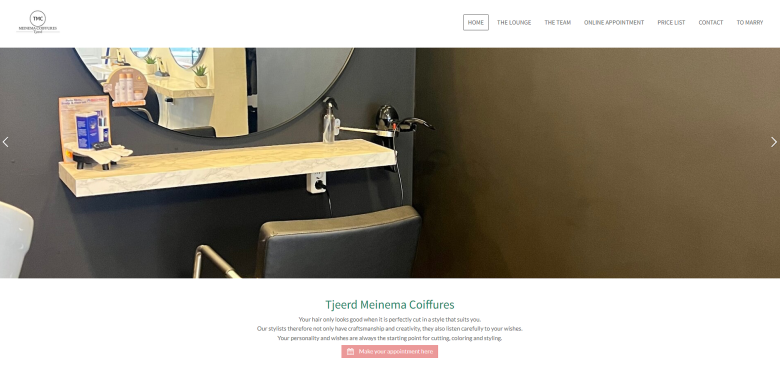 Webador was built with speed and simplicity in mind, and its incredibly intuitive editor will help you create a cleaning website quickly. Though you won't get the most advanced customization options,
you can drag and drop any element onto your page and it will automatically snap into a grid, ensuring your layout always looks clean
. If you're interested in blogging, Webador's flexible blog editor can help you drive more traffic to your cleaning website.
You can add custom elements such as photo albums and videos to your blog posts and see all the changes as you make them
. Also, you can modify your blog's SEO settings, reply to readers' comments, share your posts on social media, and more. Webador has a generous free plan that includes all design features, a blog function, and unlimited storage, but you'll be stuck with a Webador subdomain.
Upgrading to the affordable Pro and Business plans removes Webador branding and ads from your site
and gives you access to e-commerce functionality, custom forms, advanced reports, and more.
Features
Multi-purpose templates. While Webador doesn't categorize its templates, it does display a variety of published websites that are currently using each template to give you a sense of different style choices you can make.
Effective media sharing widgets. Webador offers various tools for file sharing and media streaming, such as audio and video players and a document-sharing system.
Tools to boost engagement. You can add a five-star rating system and a comment box anywhere on your page, which is a great way to engage with your audience, especially if you're selling products.
Built-in form tool. With Webador's form builder, you can choose from various field types (checkbox, multiple choice, etc.) and customize the confirmation message.
Read our in-depth Webador review
to learn more about the platform
Templates
50+
Free plan

✔

Storage space
Unlimited
Starting Price

$

4.00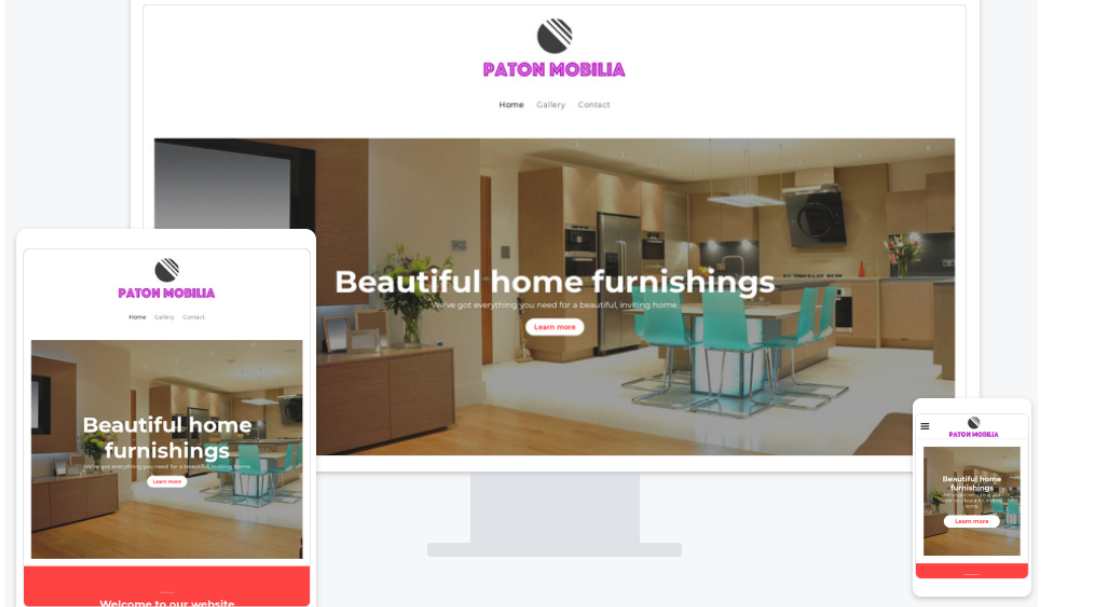 IONOS: MyWebsite Now is a simple and affordable website builder
that will help you get your cleaning business online quickly. That said, the amount of functionality you get depends on the plan you choose. With MyWebsite Now Starter plan, you get ready-made page sections and color palettes, as well as limited font options. It's enough to build a decent-looking website, but
opting for Plus or Pro plans gives you access to more sections and font types to choose from, helping you create a unique look for your cleaning company
. All plans include a free professional email account and a free domain for one year. However, MyWebsite Now Plus also provides 50GB of web space, an online booking tool, and an AI text generator (Beta version) to help you write content quickly. The Pro plan offers unlimited storage space and advanced SEO tools.
You can test all plans risk-free with IONOS's 30-day money-back guarantee
.
Features
RankingCoach and ListLocal. RankingCoach is a tool that will help you optimize your site for SEO. ListLocal also helps increase your ranking by listing your company details in the most important online directories.
Competitor monitoring. This integrated tool empowers you to monitor your competitors' social media and Google activity, ensuring you remain at the forefront of current trends.
Rich photo editing. You can crop, resize, or add overlays to images directly in the integrated photo editor. You can also use Instagram-like filters and add backgrounds.
Built-in privacy tools. On all plans, you get IONOS's ready-made cookie banner to keep your site transparent and show that you care about your visitor's data protection.
Want to learn more? Read our
expert IONOS Website Builder review
.
Templates
23
Free plan

✘

Storage space
10GB to unlimited, depending on plan
Starting Price

$

6.00

If you plan to offer cleaning supplies in addition to your services,
Shopify is a great option for managing a small online store
. Shopify's themes are good-looking and mobile-responsive and they come with excellent built-in features like product pages, slideshows, and social media integration. Though it lacks more powerful customization options,
Shopify's intuitive dashboard makes it easy to add products and manage orders
. You also get a built-in POS tool to handle in-person payments, and you can sell on various channels, including Facebook and Instagram. Shopify makes most of its features available on all plans, so regardless of your subscription, you get access to unlimited products, multi-channel selling, abandoned cart recovery, and more. More expensive options provide more staff accounts and lower transaction fees.
You can use Shopify's free trial to test its features risk-free
.
Features
3D asset displays. Besides standard images, Shopify lets you add 3D photos of your products to give your customers a more interactive experience.
Built-in email marketing. Shopify's in-house email marketing tool lets you send up to 10,000 monthly emails for free. You can send automated emails tailored to your audience, such as welcoming new subscribers or sending discount codes to loyal customers.
Huge app market. Shopify's extensive app store has over 8,000 free and paid apps. You'll find a tool for virtually everything, including invoices, loyalty programs, SEO, and loads of other helpful stuff.
24/7 support. Shopify provides live chat and ticket support round the clock if a problem arises beyond working hours. If you're a fan of doing things yourself, you can also look through its organized information database for solutions.
Find out more about Shopify in
our comprehensive review
.
Templates
140+
Free plan

✘

(but there's a free trial)
Storage space
Unlimited
Starting Price

$

29.00
How to Build a Website For Your Cleaning Business
I know how busy you are, so don't worry – setting up your own website won't take much more than a few hours. Plus, every website builder will save your progress, so you don't have to build everything in one sitting. Here's a step-by-step guide to help you get started: 1.
Choose a website builder.
If you've got time, I recommend trying out a few different builders (hooray for free trials!) to find the best one for your business. 2.
Find a template.
Templates are the best way to get your website set up quickly. Wix helps you to save time by offering
dozens of templates designed for service businesses
.
3.
Add scheduling tools.
Link your work calendar to your website and enable customers to conveniently book appointments, further enhancing time-saving. Numerous apps are available to assist you in configuring this setup with just a few clicks. 4.
Optimize your SEO.
Use pre-built (or integrated) SEO tools to easily improve your online presence.
Choose the Best Website Builder for Your Cleaning Business
All the website builders on this list will let you create an engaging and professional cleaning company website and help expand your client base. But
the best platform for your cleaning business will depend on your specific needs.
If your number one priority is to personalize your site and emphasize the benefits of using your company, then
Wix is my top recommendation
. It gives you over 900 professional templates to choose from and full creative freedom.
If you're looking for the simplest way to get online, you can't go wrong with SITE123
. Its beginner-friendly website builder also includes the essentials like a contact form builder and e-commerce features. Or, if you want a polished and elegant website and powerful marketing tools to help you attract and retain clients,
Squarespace is another great option
. Here's a quick comparison of top builders I tested to help you make a decision.
Free Plan
Best Feature
Best For
Starting Price
Wix

✔

Versatile, highly customizable designs
Personalizing your website to your heart's content

$

16.00

SITE123

✔

Beginner-friendly with multilingual features
Getting online quickly and reaching diverse clients

$

12.80

Squarespace

✘

Stunning templates and great marketing features
Cleaning companies focused on email campaigns

$

16.00

Webador

✔

Simple and intuitive editor
Cleaning businesses on a budget

$

4.00

1&1 IONOS Website Builder

✘

Excellent built-in buiness features
Help with SEO and creating personalized user experiences

$

6.00

Shopify

✘

Extensive e-commerce functionality
Cleaning businesses that plan to sell products

$

29.00
FAQ
How do I create my own cleaning business content?
You can add a blog to your cleaning company website. For example, Squarespace has a simple blog editor that allows you to easily create blog posts and let your readers to share them on social media.
Can you build a cleaning service website for free?
Many website builders have free plans that you can use to create a fully functional website. For instance, Wix's free plan is quite generous, giving you access to all its 900+ templates and most major features.
How do you get clients for a cleaning company?
Your cleaning company website should have marketing features that make it easier to attract clients, such as social media sharing, contact forms, and booking tools. For example, Wix and WordPress.com have built-in social media and they offer free booking apps. SITE123 has an integrated form builder that lets you customize form layouts to collect client leads.
Which website builder is best for cleaning companies?
Wix has the most intuitive editor and offers a lot of creative freedom, which makes it a great choice for your cleaning company website. Keep in mind that as your business grows, your needs will also evolve, so having a website builder that is user friendly and offers lots of features and optional integrations will be very beneficial.