tips and ideas on how to build an impressive portfolio that will attract clients and help you launch or grow a successful web design business.
As you study these portfolios from creative studios and freelance web designers, note how each reflects the designer's unique style, talents, and philosophy.
Did you know you can build a gorgeous website for your web design portfolio in a matter of minutes?
Wix has over 50 unique templates for portfolio websites
. Not only do these look good, but they have most of the features you'll need already built in. Pick your favorite template, upload your own images and text, and you're all set!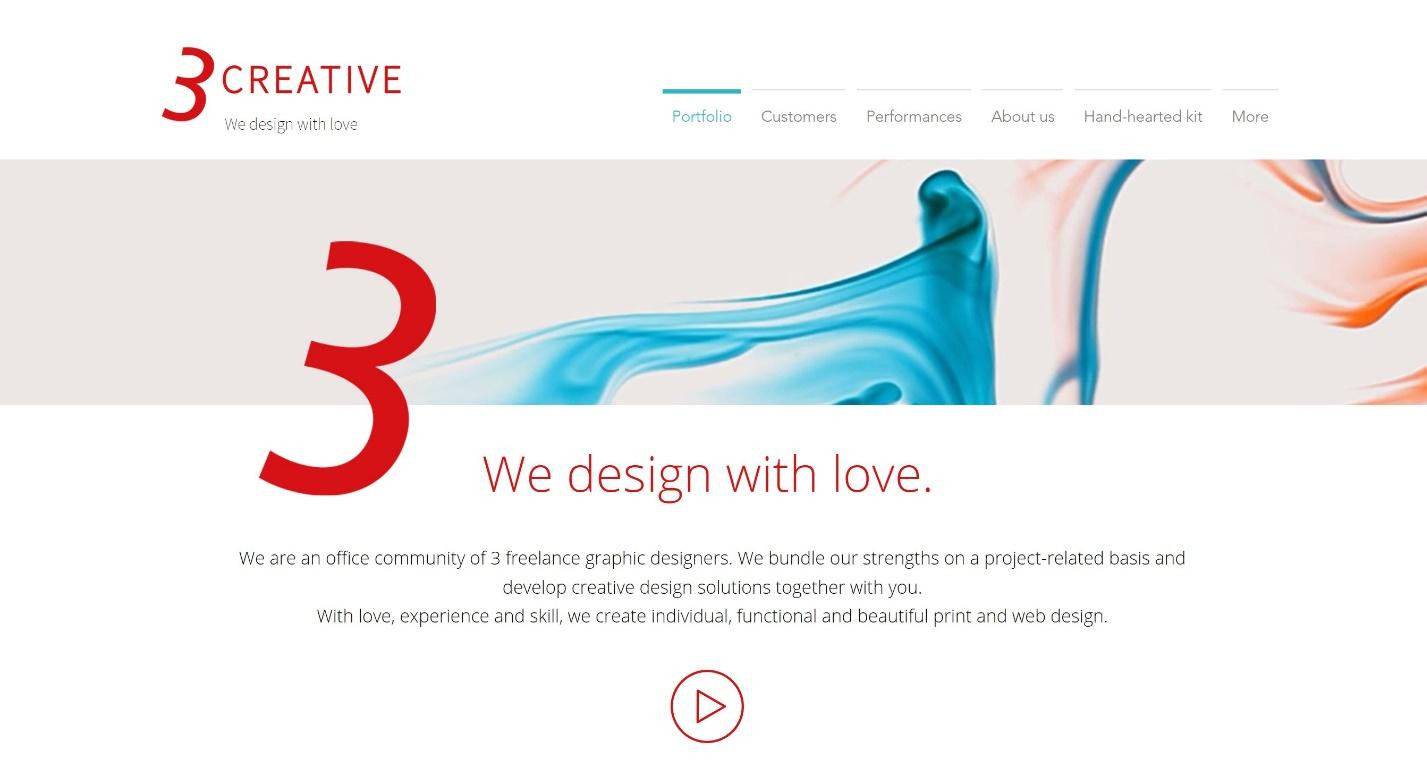 Visit website at: https://www.3kreativ.de The 3Creative portfolio is
an example of how to use Wix's multimedia and other portfolio tools to build a website that shares your brand's mission and unique value proposition
. Visitors can quickly assess the quality of 3Creative's work and determine if it aligns with their brand through focused text, testimonials, and a project gallery on the homepage. One of the most captivating elements is the colorful homepage video that symbolizes the team's creativity. A click on the inviting arrow below links to the
About
page
where visitors can stream a pair of videos that introduce the team and explain their design approach.
It's a smart way to quickly establish a connection with visitors and turn them into clients.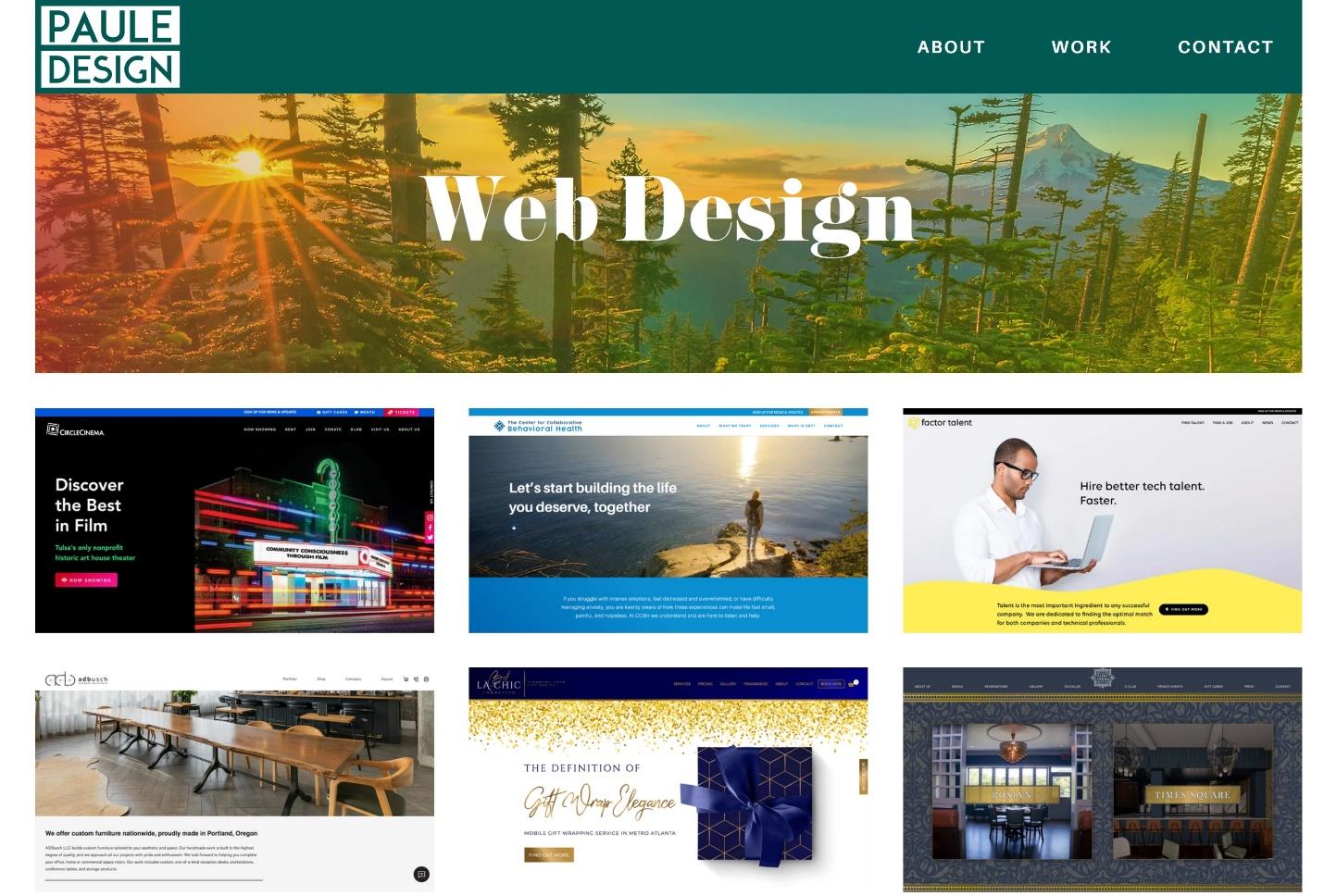 Visit website at: https://paulewebdesign.com Multifaceted designer Paule displays various web design skills with an extensive gallery on the colorful website. Paule
specializes in Wix websites and offers clients logo and print design services to help them achieve consistent messaging
. Organizing projects in a simple grid gallery keeps visitors from feeling overwhelmed. As does the understated hover effect, which reveals the name and a link to each web project as a cursor or finger moves over an image. This portfolio is a prime example of how to use subtle animations and color effectively while adhering to an overall clean design.
Pro Tip.
If you're worried that your web design portfolio website won't look good (or you simply don't have the time to build it), you can hire a professional designer to create it for you. It doesn't have to cost a fortune, either. With platforms like Fiverr, you can
hire a designer for as little as $5
, and still get a good-looking website on the platform of your choosing.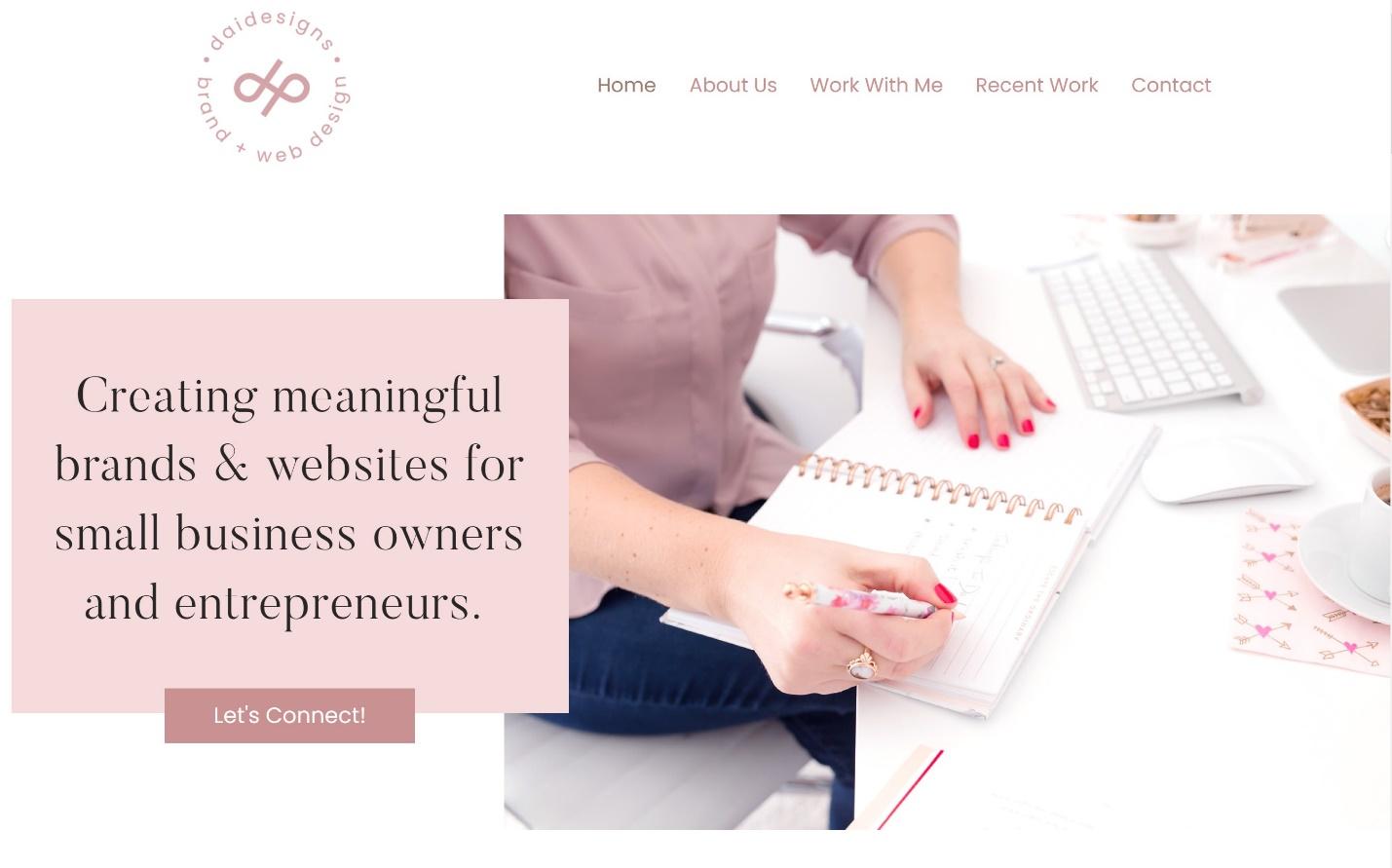 Visit website at: https://daidesigns.com This portfolio's neutral color palette and client-focused text project professionalism and put potential customers at ease. There's nothing flashy about the design – no breathtaking animations or 3D videos.
It works because it focuses on communicating a simple message: "I understand your needs and will work with you to build a website that helps you reach your goals."
I love the firm's transparent pricing section. Each of the three featured design packages includes a link to a successful website project, which gives potential clients a clear idea of precisely what they'll get. Another clever idea is paring detailed project case studies with testimonials from satisfied customers to establish trustworthiness.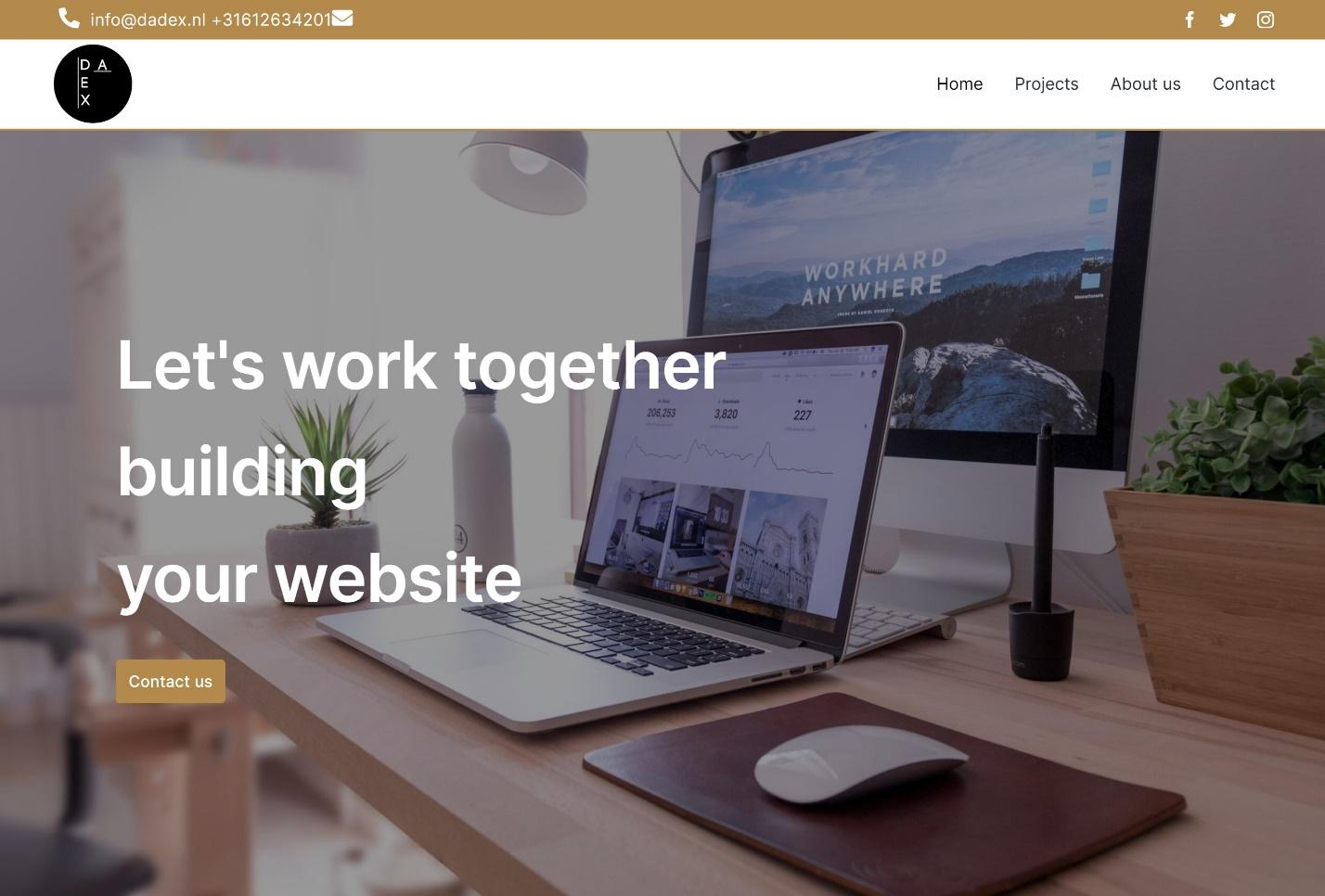 Visit website at: https://dadex.nl DaDex enlivens its minimalist portfolio with
an animated text header that reveals design services one by one: websites, web shops, blogs, portfolios, and apps
. As visitors scroll down, other subtle animations draw the eye. It's smart, professional, and easy to navigate. A straightforward menu sits at the top of every page, together with clickable phone and email icons that make it easy for potential clients to get in touch. The Contact page is a real gem. It
offers potential clients a free consultation, free advice, and a free scan of their current site
if they call, email, or submit a form.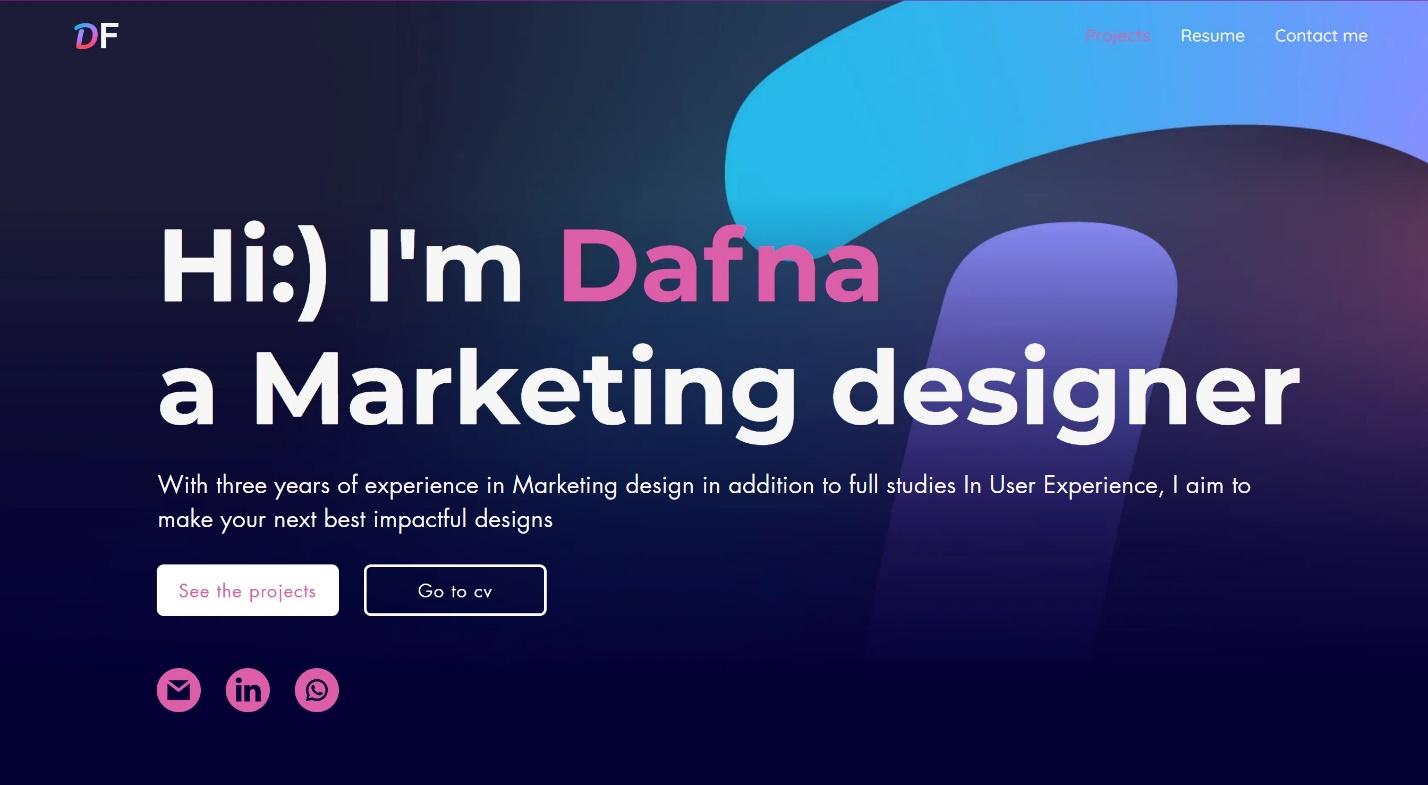 Visit website at: https://www.dafnawebdesign.com Dafna Friedman creates a striking first impression with vibrant shapes, bold oversized typography, and graphics that pop out against the dark background.
The strong typographic layout makes it easy for visitors to grasp the value she offers and helps keep them on the page
. Just below the header, two buttons invite potential clients or employers to view projects (they're a short scroll down the homepage) or a detailed CV. Colorful icons link to the artist's Instagram account, allowing visitors to call or send an email with a few clicks. If you're just starting out or looking to create a student portfolio, take notes!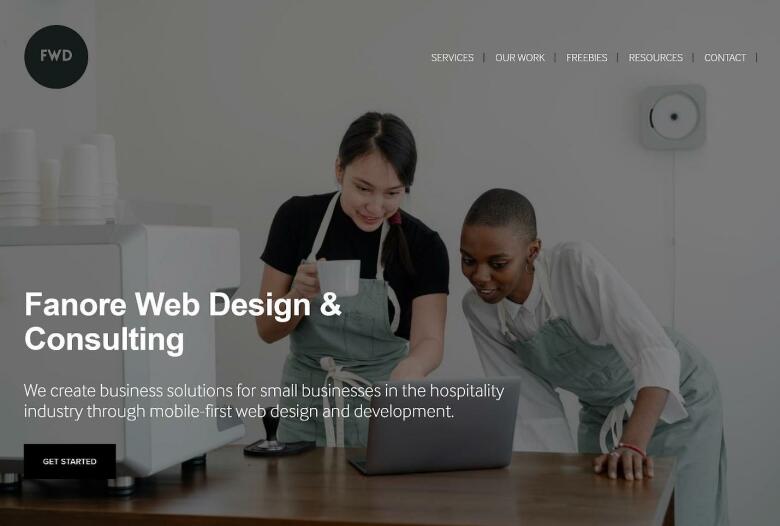 Visit website at: https://www.fanorewebdesign.com The talented team at Fanone has created a website that reflects their personality, style, and focus on mobile-first website design. It's clean, welcoming, and easy to navigate on any device. The
Our Work
project portfolio page reveals their design approach and aesthetics.
Visitors can check out live client websites to get a feel for the team's work and see if Fanore is a good match.
Another outstanding feature is the
Services page
, which provides a detailed description and pricing for three projects: Professional Site, Starter Site, and Landing Page.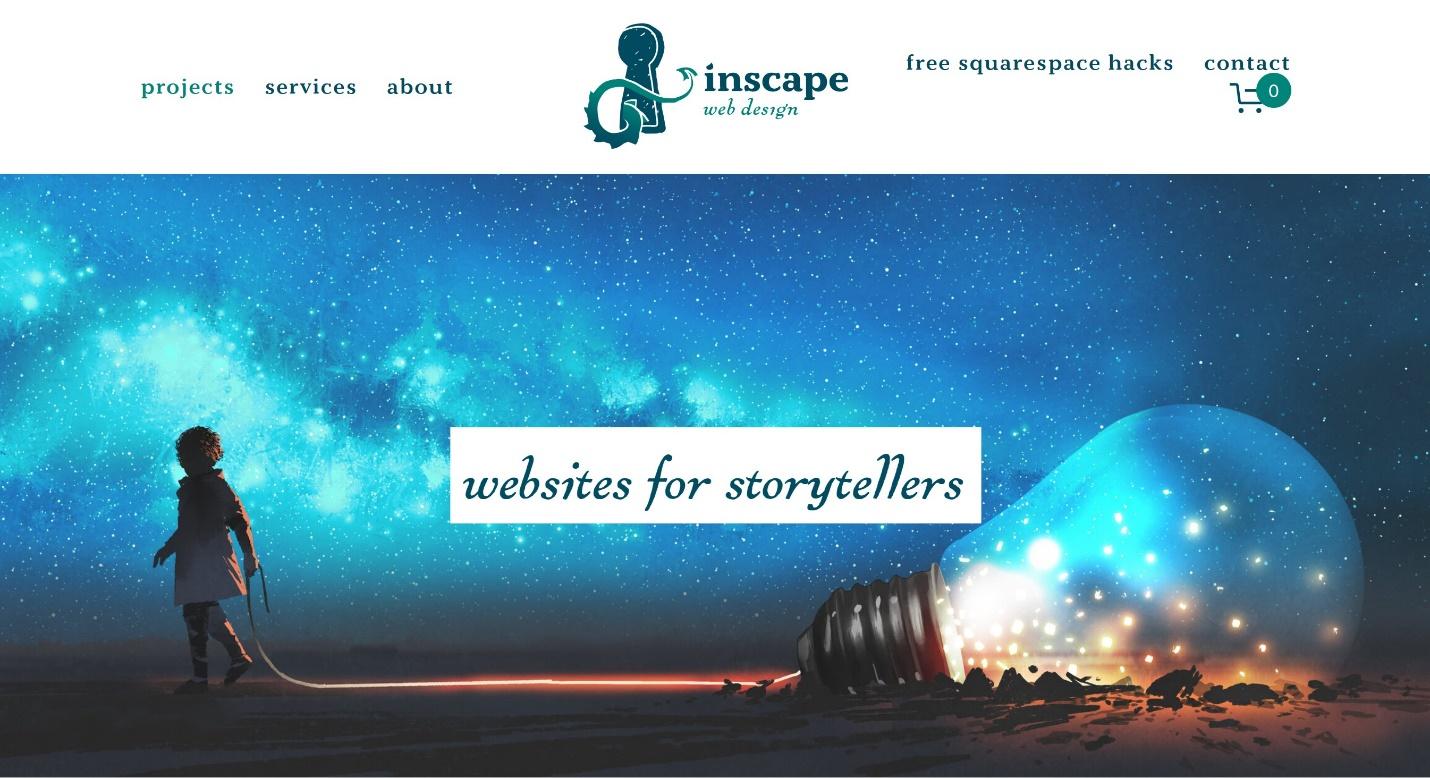 Visit website at: https://inscapewebdesign.com Mary Schaffer has used her portfolio to stake out a niche in the competitive web design space.
Through text and image, she shares her specialty – websites for creatives and non-profits
, from musicians and writers to community organizations. This helps her attract new clients. A striking homepage image and logo tie her portfolio's overall design together and underscore her talent for giving visual life via web design to each client's "unique story." Every page of this portfolio also features well-placed CTAs encouraging visitors to click and submit a short form for a project quote.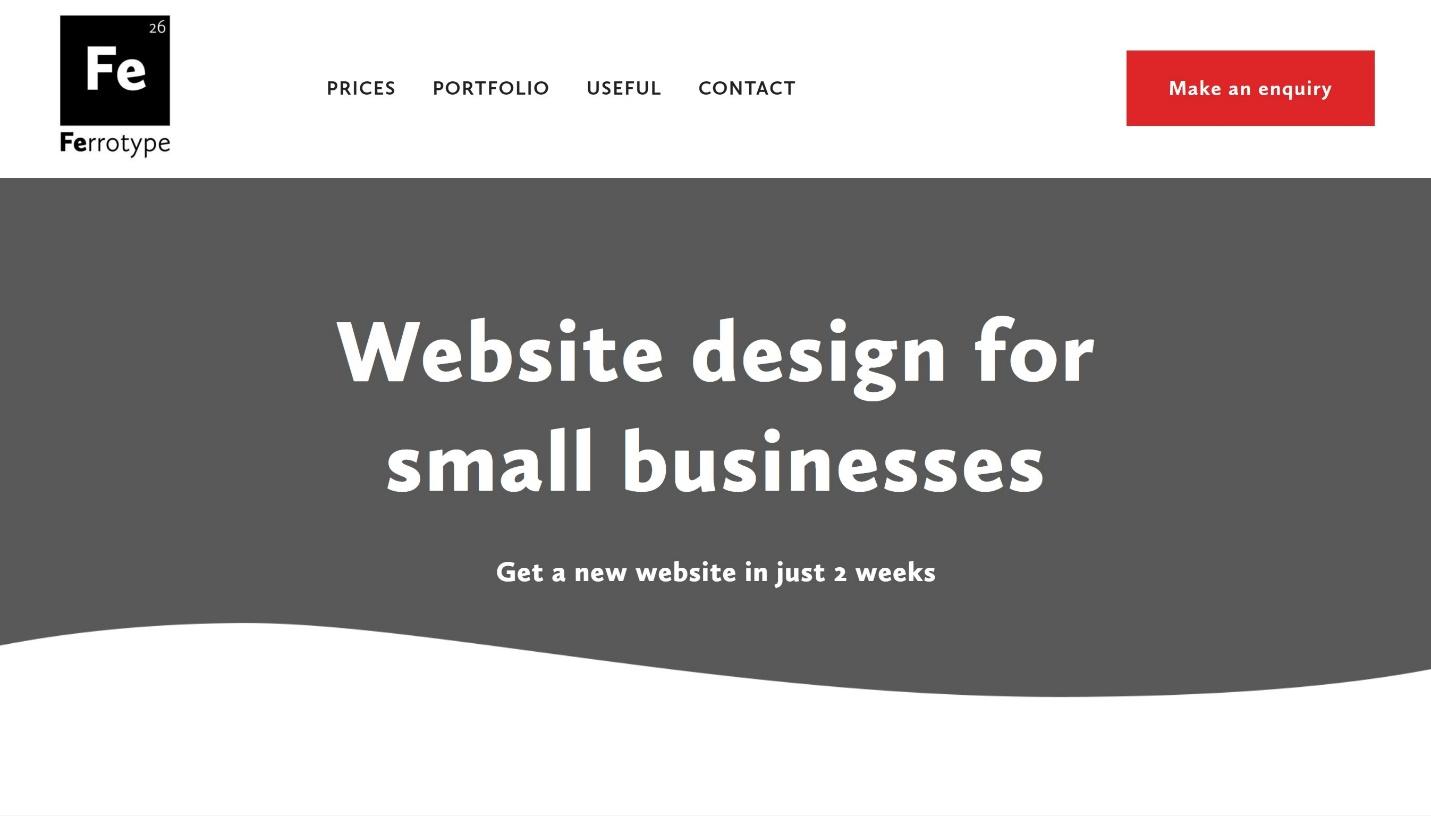 Visit website at: https://ferrotypewebdesign.co.uk The utter simplicity of Ferrrotype's monochromatic website sets this portfolio apart. Bold typography creates a visually striking homepage that immediately draws you in. The bright red CTAs (e.g., Make an Enquiry) playfully stand out against the black, white, and gray motif that dominates the website's design.
The well-placed before-and-after client website comparisons on Ferrotype's Project page showcases their skills and past successes,
motivating visitors to schedule a consultation.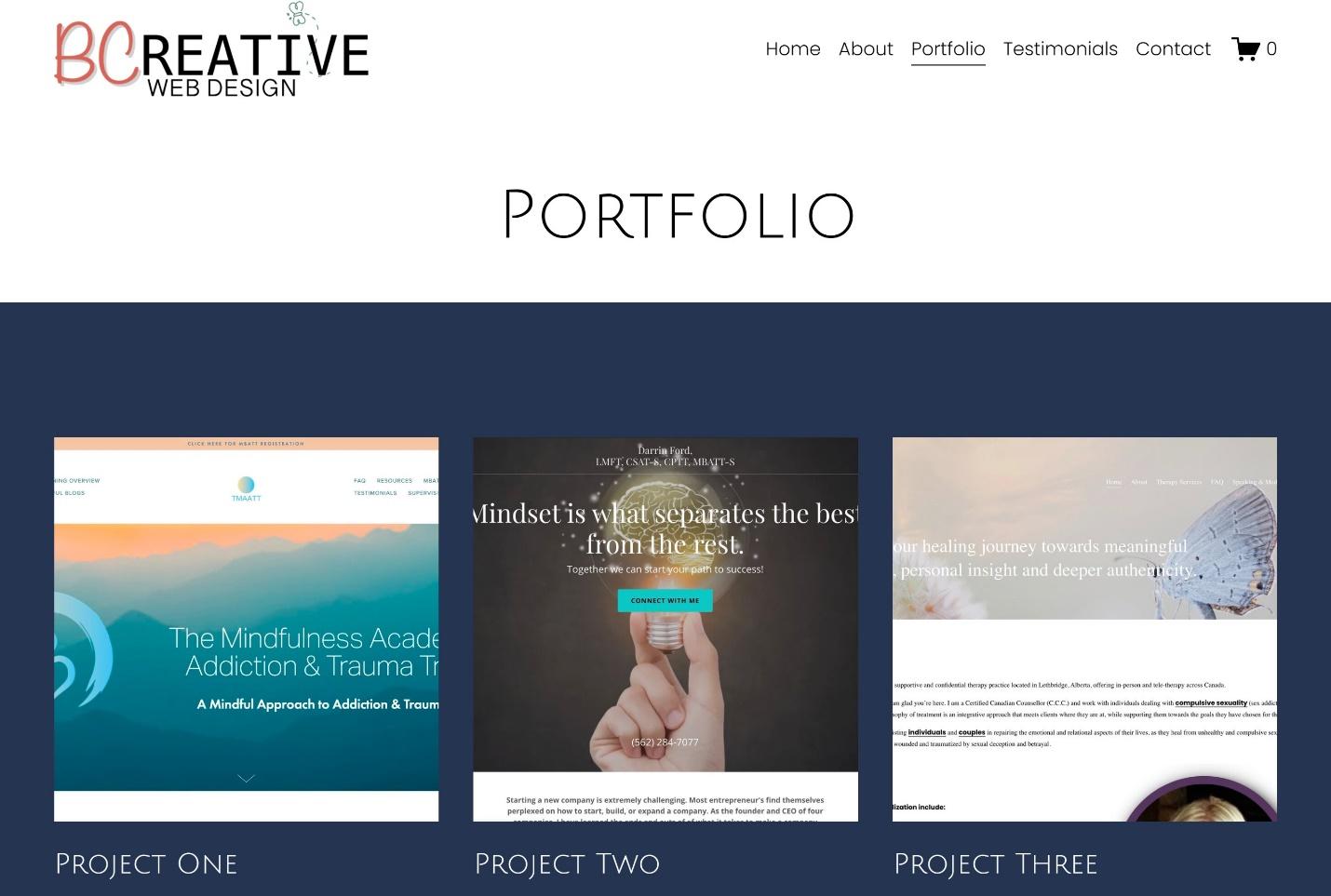 Visit website at: https://www.bccreativewebsitedesign.com You don't need tons of projects to demonstrate your expertise.
Recognizing prospective clients are short on time, BCreative Web Design has showcased
six projects for a succinct presentation representing the firm's skills, experience, and style.
Another smart move is the offer of a free consultation
, which can help you share your thought process, design skills, and the value you offer. It also allows you to establish a more personal connection with a potential client and shows confidence in your skills.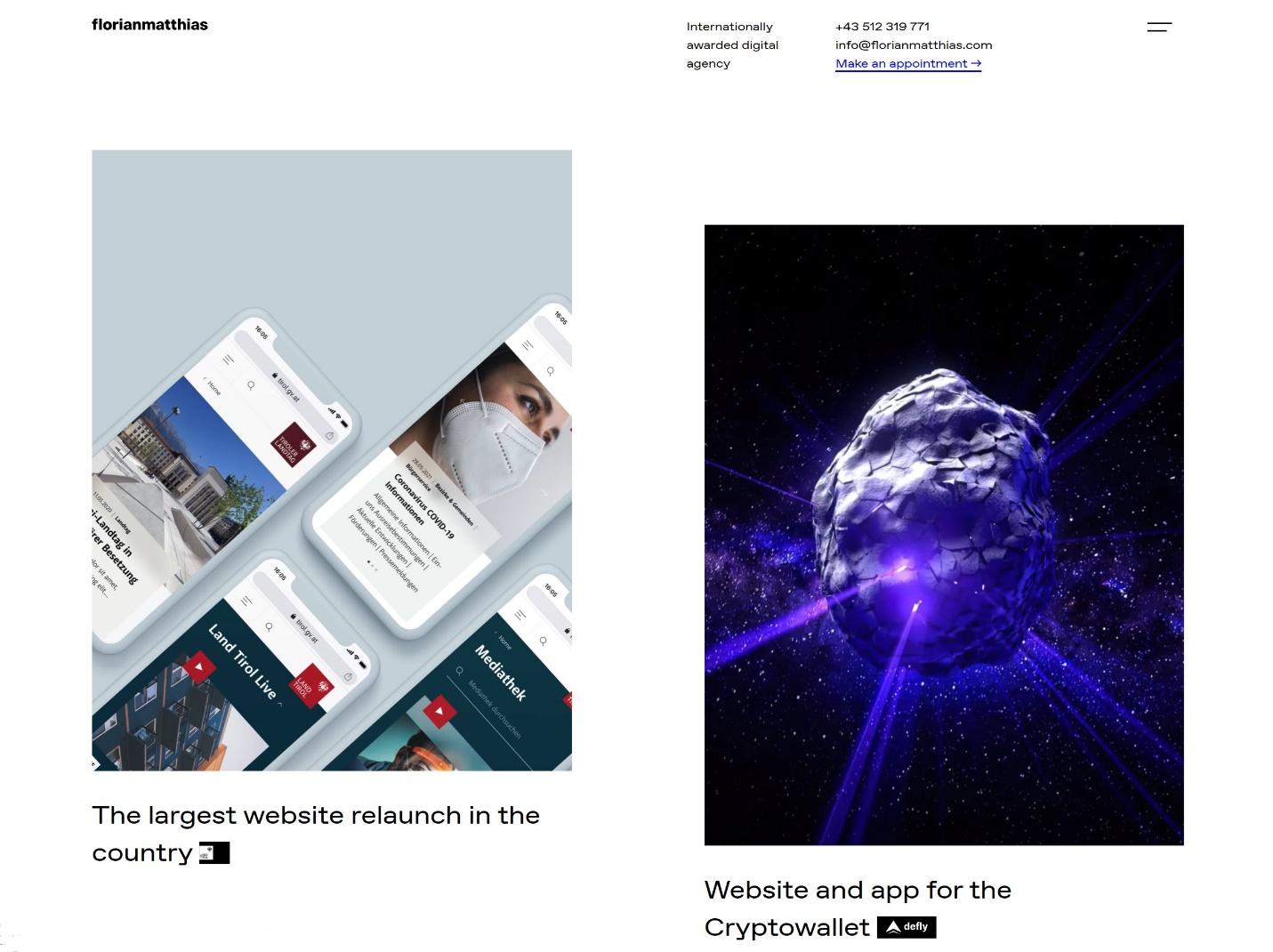 Visit website at: https://www.florianmatthias.com Florian Matthias has created
a stunning portfolio website that's all about motion design
. Every page and section comes alive with visual animations, horizontal scrolling, hover effects, and gifs.
I particularly like
the team gallery section, which establishes a more personal connection by bringing each team member to life
. This is how you design a website with audience engagement in mind while showcasing your immersive web design skills.
Other Notable Web Design Portfolio Website Examples
If you're still looking for inspiration and tips for your web design portfolio, check out these nine additional handpicked examples.
11. Buzzworthy Studio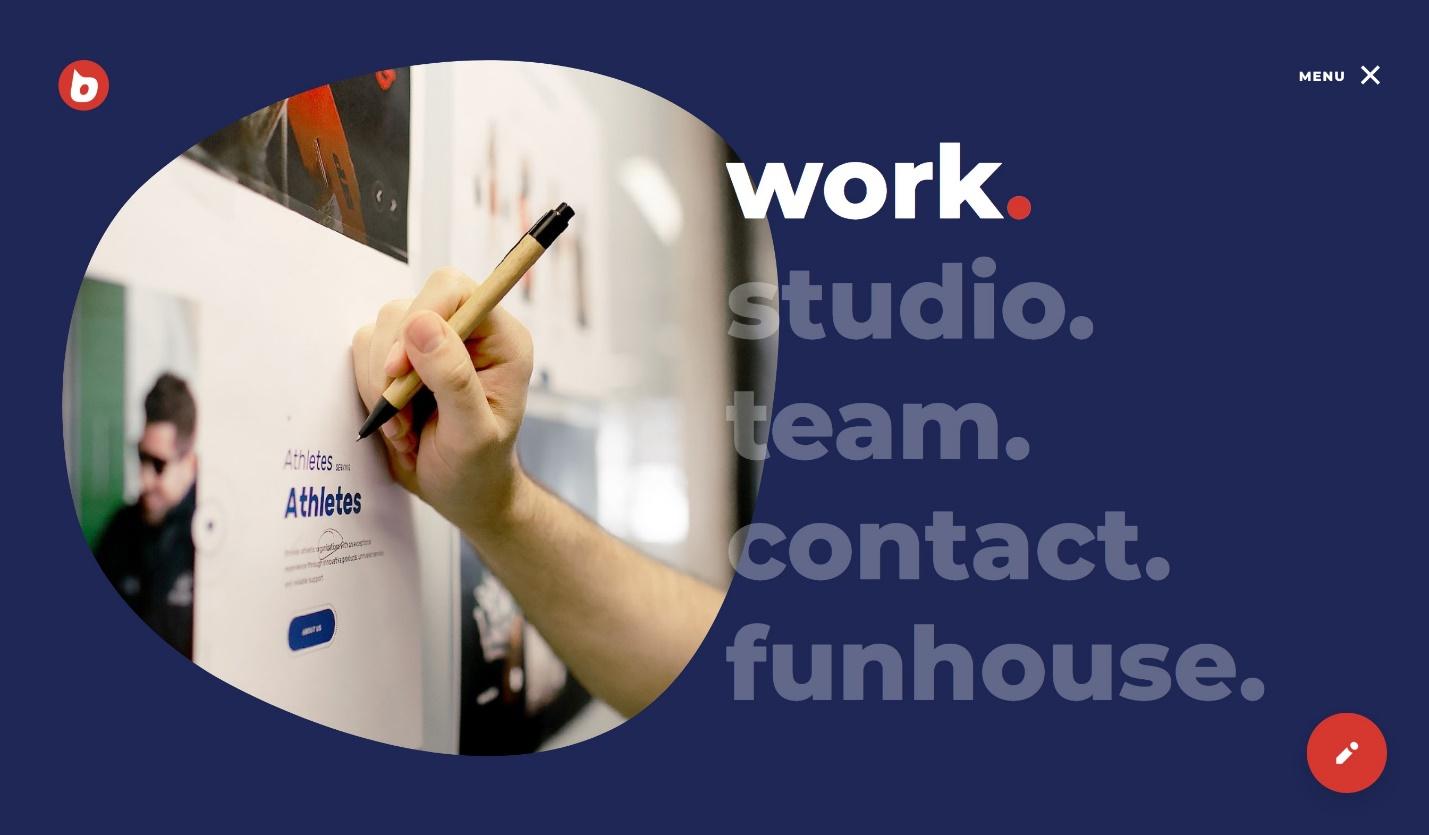 Visit website at: https://buzzworthystudio.com The Buzzworthy Studio website is bold, bright, and entertaining, a perfect match for this design agency's style. Surprising elements, such as the spinning "b," animated text, and the oversized, vertical menus are some of the unique features I love.
12. Inaki Soria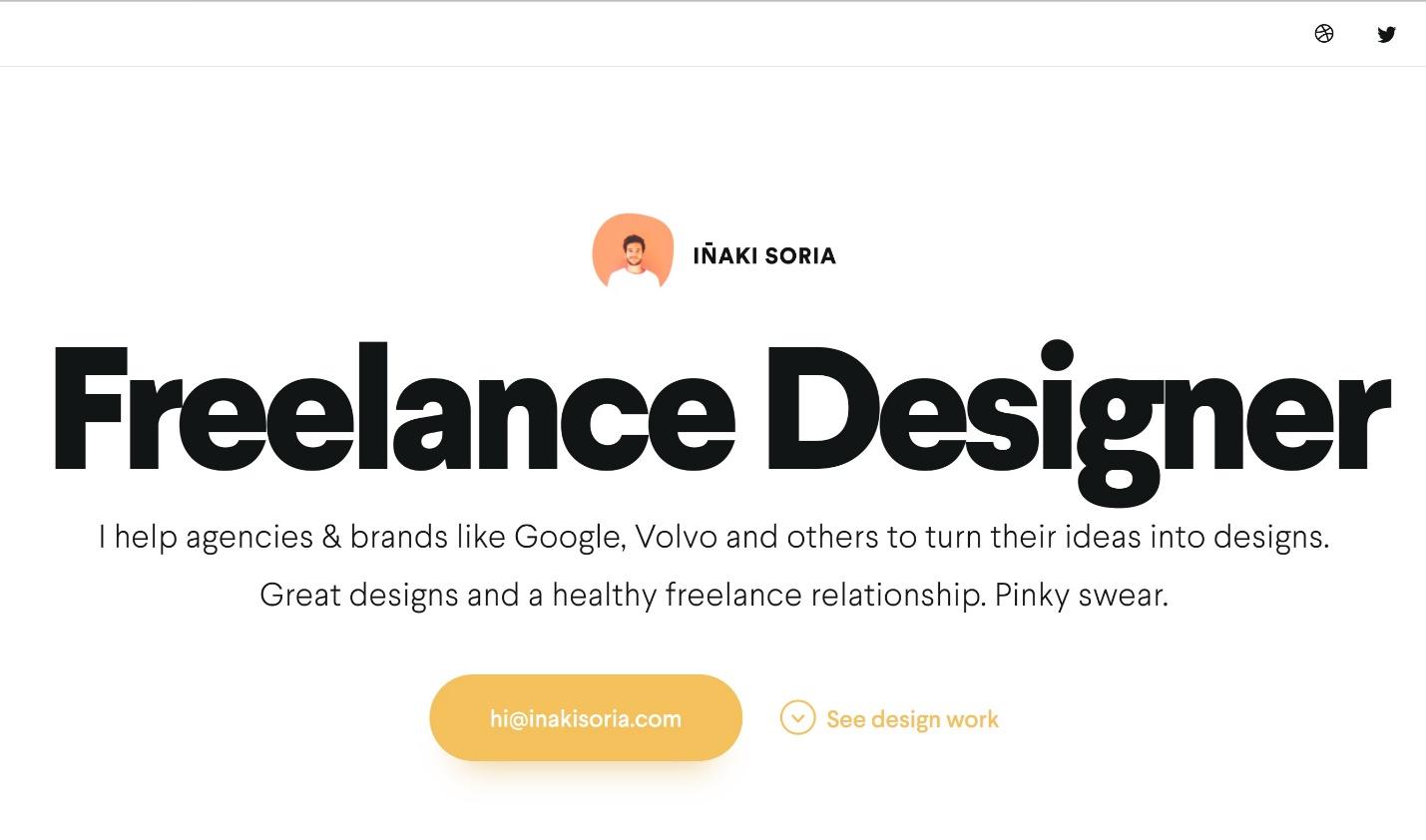 Visit website at: https://inakisoria.com Barcelona-based website designer
Inaki Soria packs all the essential information a portfolio needs on one long scrolling page
– project samples, client testimonials, services, and even an FAQ. The website focuses on client communication while demonstrating his versatility.
13. La Playa Studio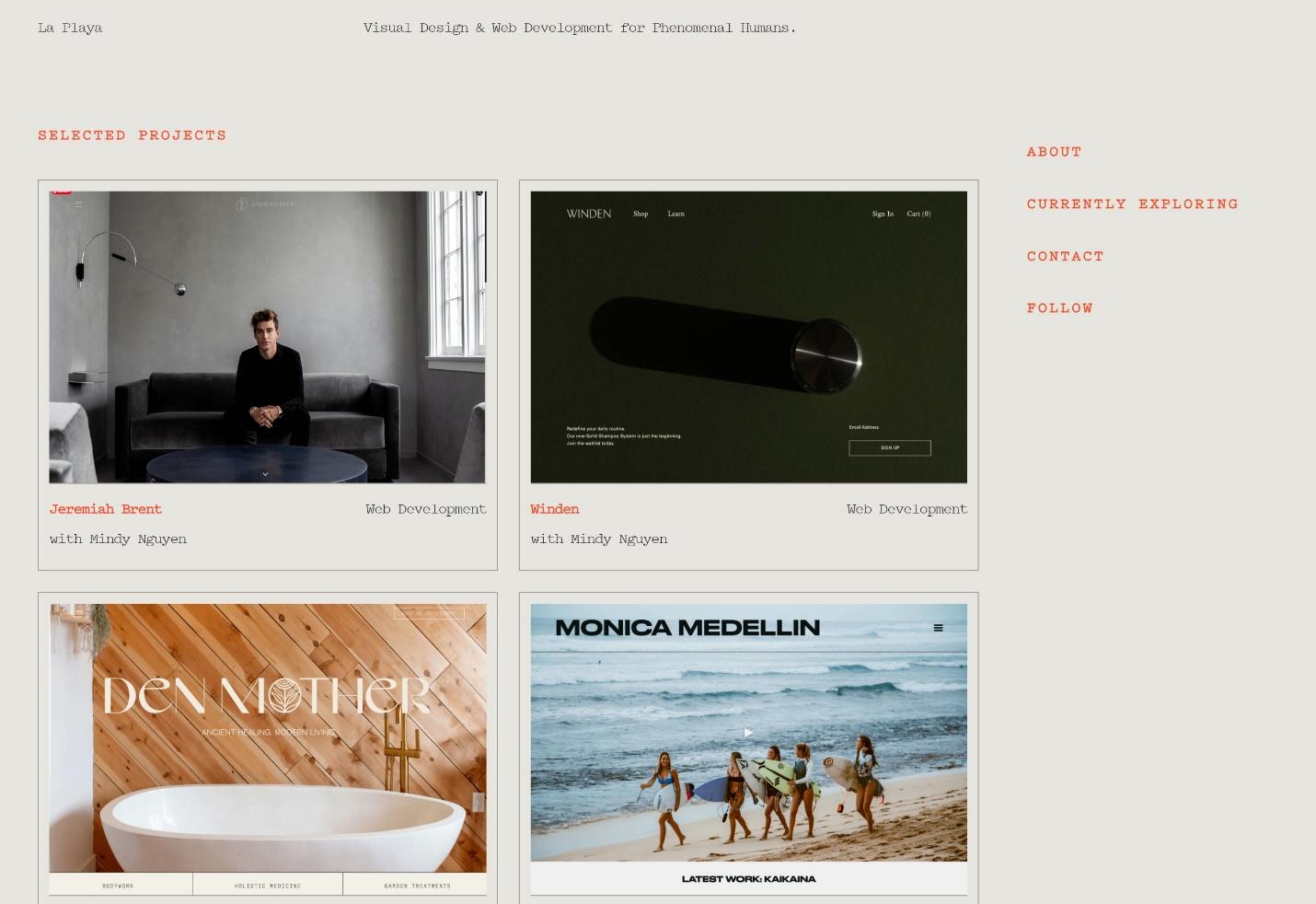 Visit website at: https://laplaya.studio When potential clients land on La Playa Studio's website,
they're treated to
a curated selection of web development and visual design projects that display the designer's creative range
. As with the best art portfolios, this website eliminates distractions and focuses on the designer's work.
14. Yarza Twins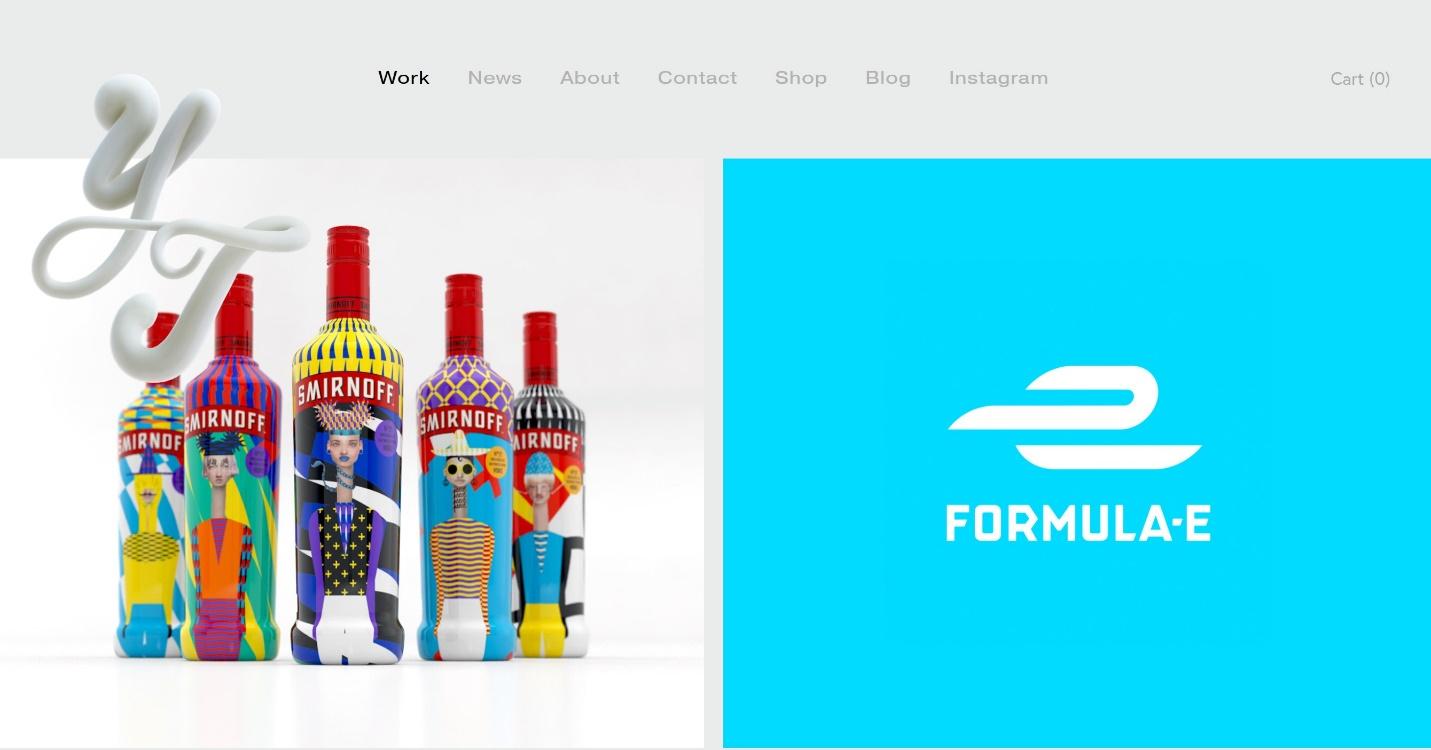 Visit website at: https://yarzatwins.com The multidisciplinary
Yarza Twins design studio has one of the most playful, eye-catching websites
I found. Fun touches are the auto-scrolling image header on the
About
page, scattered animations, and the oversized static logo.
15. 11th Avenue Web Design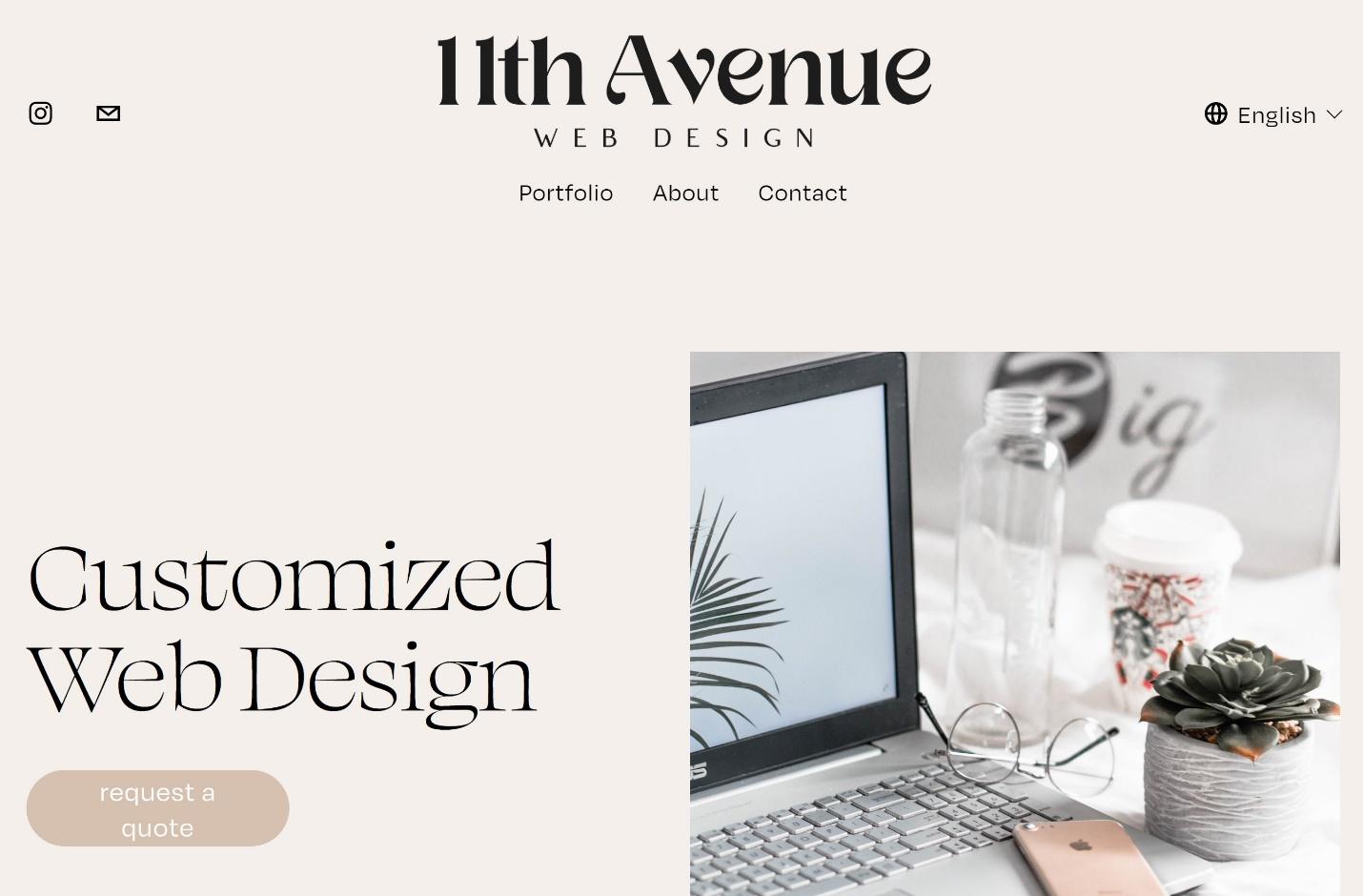 Visit website at: https://www.11thavenuewebdesign.com An uncluttered design and plenty of white space make this web design portfolio a pleasure to browse. The curated project gallery allows visitors to view a slideshow of each client's website or click a link to view the actual site.
16. Play & Public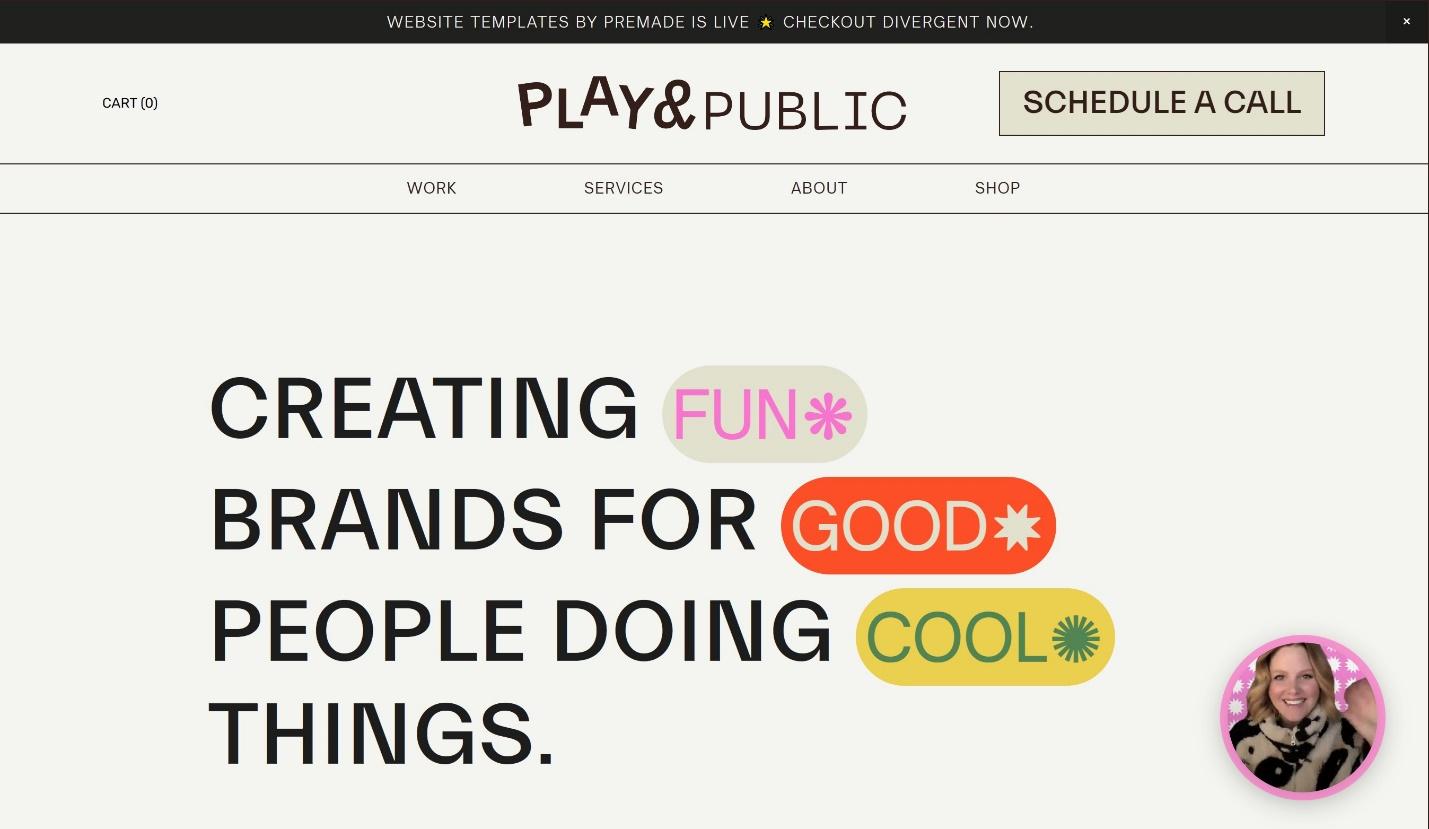 Visit website at: https:// www.playandpublic.com
This portfolio features bold typography, ample white space, cheeky visuals, and a purposeful mission statement
. The designer has taken pains to share her firm's approach, aesthetic style, design philosophy, and commitment to the health and vitality of planet Earth.
17. Robert Burgel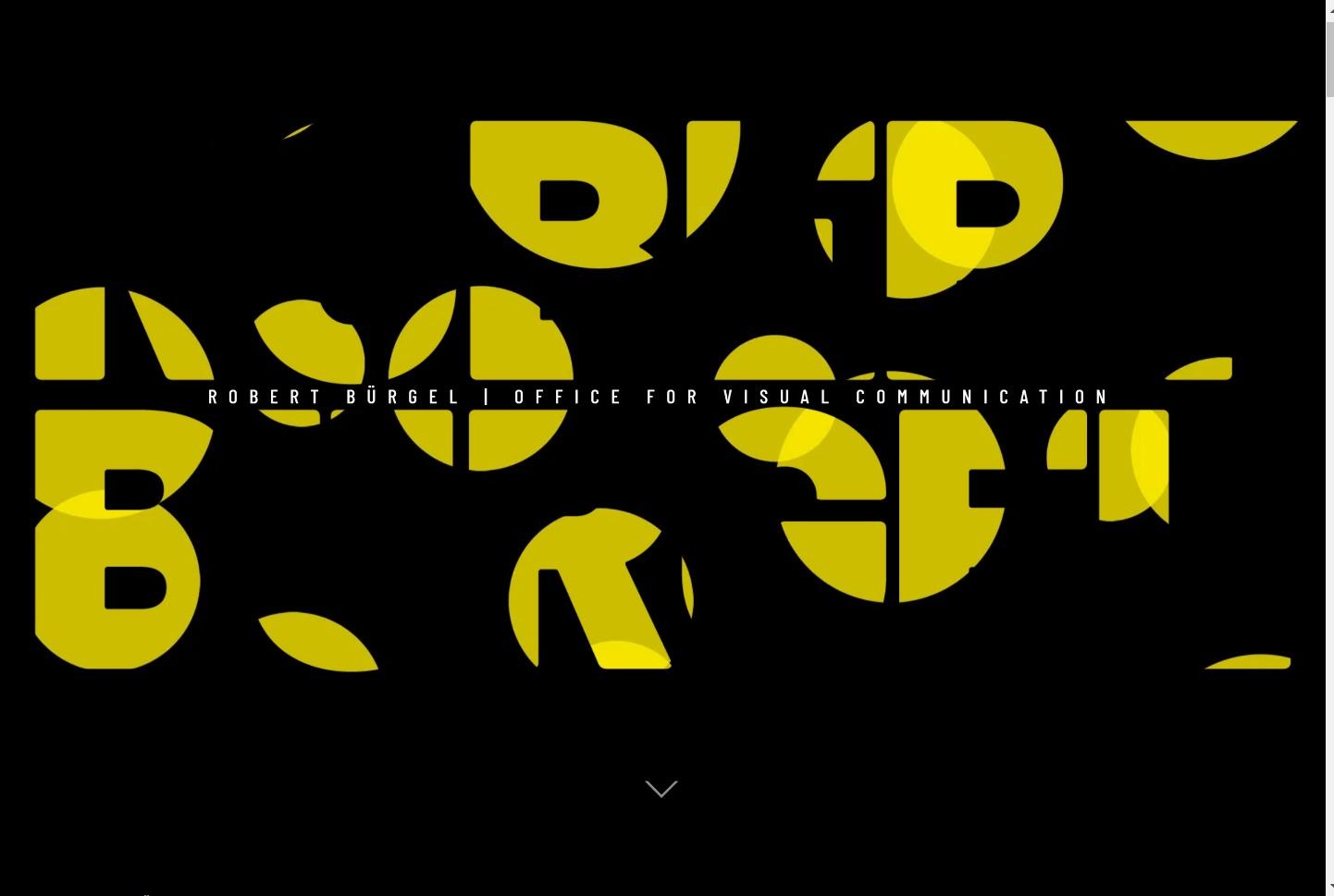 Visit website at: https://buerobuergel.de Robert Burgel's portfolio demonstrates the designer's mastery of sophisticated motion effects, a feature that keeps visitors on the page. The black background makes this portfolio even more visually engaging.
18. Toy Fight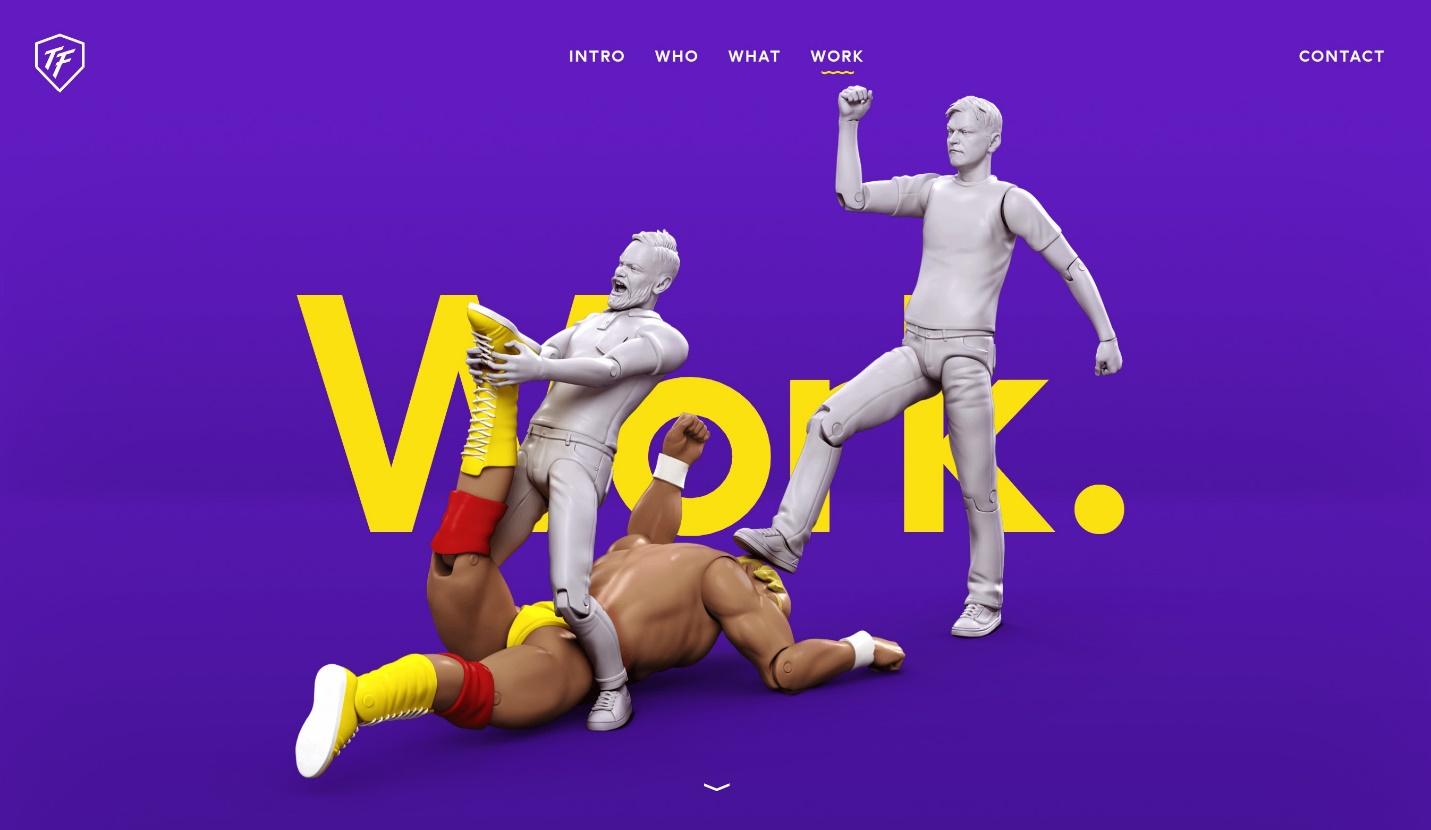 Visit website at: https://toyfight.co
A vibrant color scheme, quirky images, and playful animations immediately grab visitors' attention
and encourage them to explore this UK-based creative team's work. It's a dynamic website that's also exceptionally easy to navigate.
19. Sanjoo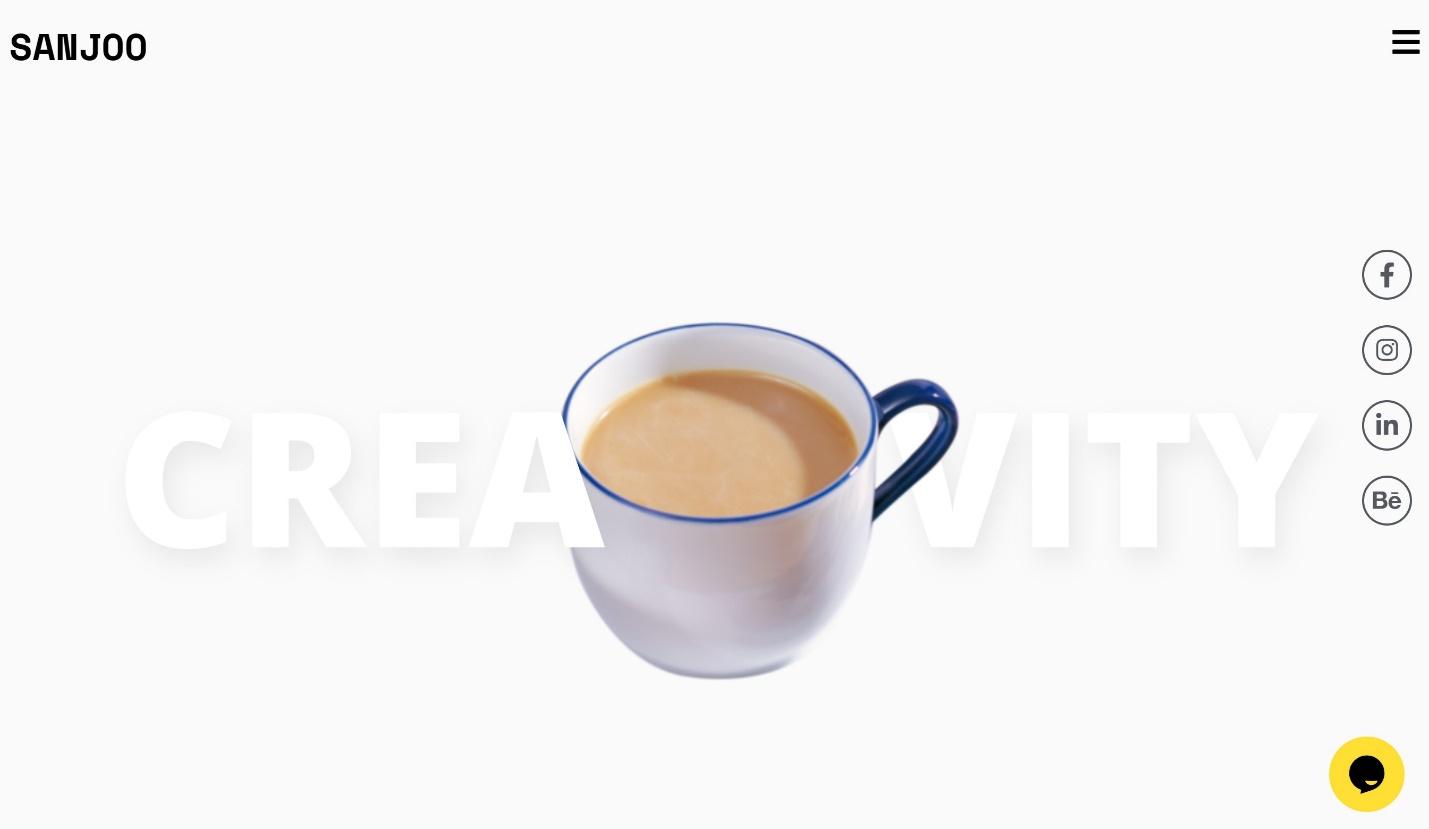 Visit website at: https://sanjoo.in This freelance web designer and digital marketing strategist's portfolio offers a wealth of ideas for engaging visitors with a dynamic website that's just a single page. Visitors can click on the sticky social media menu to view project images and details on this playful, text-focused website.
3 Best Website Builders for Web Design Portfolios
When you're ready to start building your portfolio, I'd recommend you consider using
Wix
,
Squarespace
, and
Hostinger Website Builder
– the platforms used to create the portfolios on this list. Showcasing your unique strengths and talents with a unique portfolio is the best way to stand out.
Each of these builders offers the templates, customization options, tools, and other built-in features you'll need to present your work at its best.
Wix offers everything you need to build a powerful online presence: templates, built-in features, and full customization. You can personalize any Wix Pro Gallery layout until the design of your project page matches your aesthetics. You can also
spice things up with visual effects: transitions, 3D animations, video, parallax scrolling, and more.
You'll also get built-in Wix tools to help you manage your business, design creative marketing campaigns, and allow clients to book consultations online.
Squarespace's polished and responsive templates are best suited to highly visual portfolios. Its newest editor includes more design capabilities to help you build a spectacular portfolio that captures your vision.
You can
customize your website with visual effects like overlapping text and images, collage-type layouts, animations, and more
. With Squarespace, you'll also get the e-commerce, scheduling, and marketing tools to offer online design services.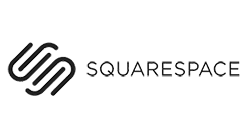 Save up to 30 % on your Squarespace plan today!
Plus get a free domain for one year!
1031 users used this coupon!
If you want to build a web design portfolio at an affordable price, you can't go wrong with Zyro. It offers sleek, modern templates, a user-friendly editor, and advanced AI-powered tools. Its Heatmap tool predicts how prospective clients/employers will navigate your site, which can help you boost conversions. In addition,
Hostinger Website Builder makes it easy to create a multilingual site so you can work remotely with international clients
.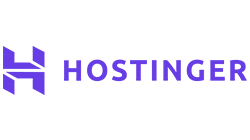 Save up to 85 % on your Hostinger Website Builder plan today!
Limited-time offer - Don't miss it!
65 users used this coupon!
Highlight Your Unique Talents & Focus on Your Clients
A good web design portfolio needs to grab attention with an eye-catching homepage and give prospective clients tangible evidence of your expertise and vision with a selection of design projects. But making it all about you would be a mistake. A web designer's portfolio also has to demonstrate how each web design project successfully met a client's individual needs and goals – that's the key takeaway from each web design portfolio example in this review.
FAQ
What should a web design portfolio include?
A good web design portfolio starts with a great homepage that gets visitors excited and interested in exploring your work and a handpicked selection of projects highlighting your skills and design style. Your portfolio should also include an About page you can use to introduce yourself to clients and share your design philosophy. You'll also want to list your services, link to your social media accounts, and include your contact information.
Do web designers need an online portfolio?
Whether you have an established design agency, offer freelance web design services, or are just starting out, you need an online presence to make a personal connection with new clients and employers. A portfolio is your best tool for demonstrating your expertise. It allows clients to review concrete examples of your work so they can decide if you're a fit for their needs.
How do I create a good online web design portfolio for free?
Wix has a generous free plan you can use to design a portfolio that includes access to all its design features. It's a good option if you want to create a student portfolio or are just starting out. Another good choice is Hostinger Website Builder, which costs just a few dollars/month and includes a custom domain, professional email address, e-commerce, and booking tools.
Which website builder is best for web design portfolios?
Wix is the best platform for a portfolio that will showcase your unique talents. No other builder offers the same level of creative control over your website's design or makes it as easy to add visual effects and dynamic elements to your website. Any of Wix's 50+ portfolio templates would be a great starting point for a fantastic portfolio. If you're still wondering which builder is right for your portfolio site, check out our review of the 10 best website builders for 2023.