If you're craving inspiration on how to design a Shopify store that will capture your visitors' attention, keep them shopping, and prompt them to buy, I'm here to help.
I've scoured the web and put together a list of 12 successful Shopify stores – one for just about every niche – with helpful design tips and creative ideas that can put you on the right path. So if it's good ideas you're looking for, keep reading. The inspiration and takeaways you're sure to get from these popular online stores will
help you launch your own successful e-commerce venture with Shopify.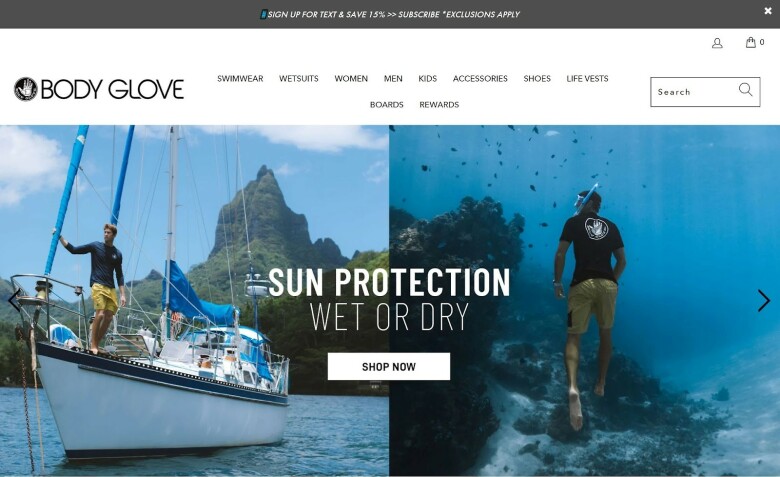 Visit website at: https://www.bodyglove.com/ For a store with a vast catalog that offers everything from wetsuits and boards to everyday apparel and sunglasses,
Body Glove
is surprisingly user-friendly.
The striking homepage slideshow cycles through a selection of six featured product types
, each set off by a full-width image and bold call-to-action button. An expandable
navigation menu, search box, and well-organized product category pages allow visitors to quickly find what they're looking for.
To keep shoppers focused on the store's goods,
Body Glove's
top navigation menu is strictly focused on products. Links to other essential pages are in the footer: contact information, social media links, the brand's story, and more.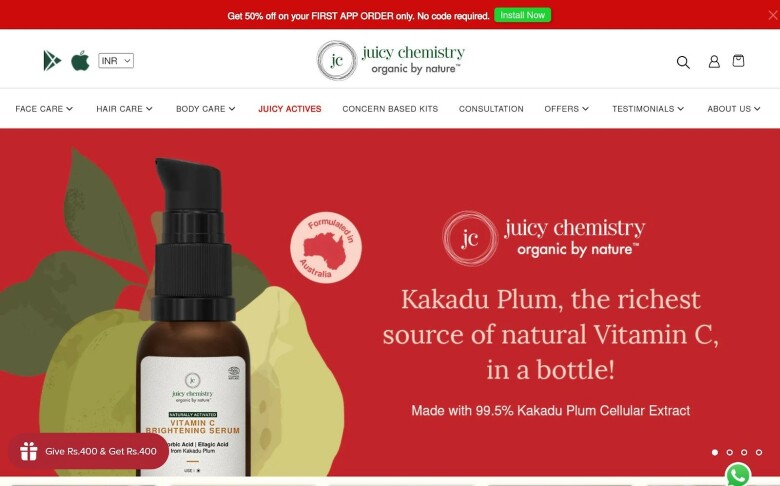 Visit website at: https://juicychemistry.com/
Juicy Chemistry
earned a spot on my list for its shopper-focused approach which emphasizes the customer's experience – and makes them more likely to buy. Standout features are the offer of a
free Zoom consultation to discuss your skincare concerns, and the virtual "Juicy Assistant,"
which helps potential customers design their very own skincare routine. This store also does an excellent job of demonstrating the benefits of its organic, cruelty-free, and handmade beauty products by
sharing satisfied clients' reviews and before-and-after photos.
Pro Tip.
If you're worried that your Shopify store won't look good (or you don't have the time to build it), you can hire a professional designer to create it for you. It doesn't have to cost a fortune, either. With platforms like Fiverr, you can
hire a designer for as little as $5
, and still get a good-looking store that fits your brand.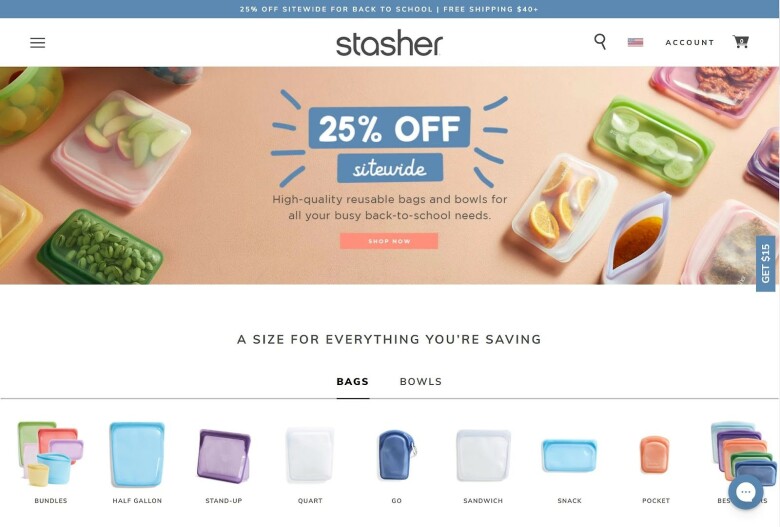 Visit website at: https://www.stasherbag.com/
Stasher's
store sells reusable silicone bags and bowls, with an emphasis on their
waste-reducing and sustainable advantages
. The website is bright and appealing, a perfect match for the vibrantly hued products it sells.
Stasher has also partnered with tidying guru Marie Kondo – a sure-fire way to convince shoppers that purchasing their first stasher will also "spark joy."
You might not be in a position to secure a celebrity endorsement for your own store, but you can use other tips from this site: starred product reviews, referral rewards, testimonials, and a blog.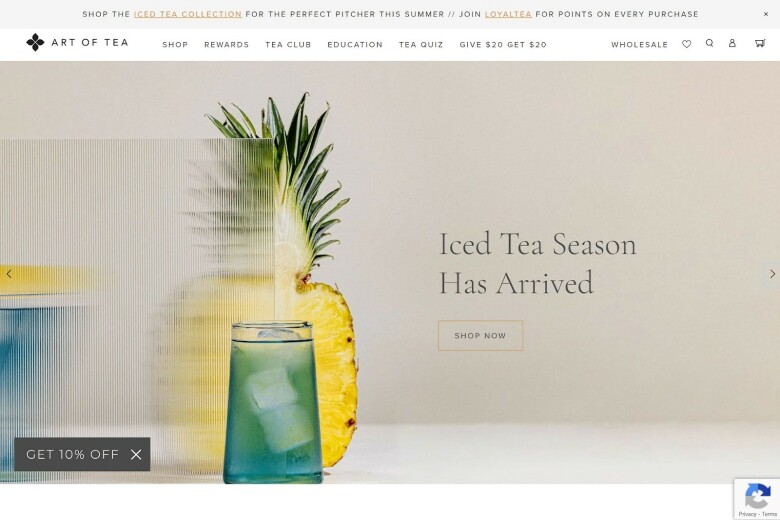 Visit website at: https://www.artoftea.com/ The
Art of Tea's
website is a good source of inspiration if you're planning to sell premium food or beverage products. It's a brand that
ticks all the boxes when it comes to converting store visitors into customers: a fun and informative blog, birthday rewards, and a referral program
. But my favorite feature is the Tea Club, a 3-, 6-, or 12-month subscription marketed to customers as a way to explore a variety of tastes. You may also want to follow the
Art of Tea's
lead and build rapport with visitors by offering a behind-the-scenes video that share's your store's unique story. Other notable strategies this brand uses to expand its customer base are the inviting Instagram feed and an affiliate marketing program.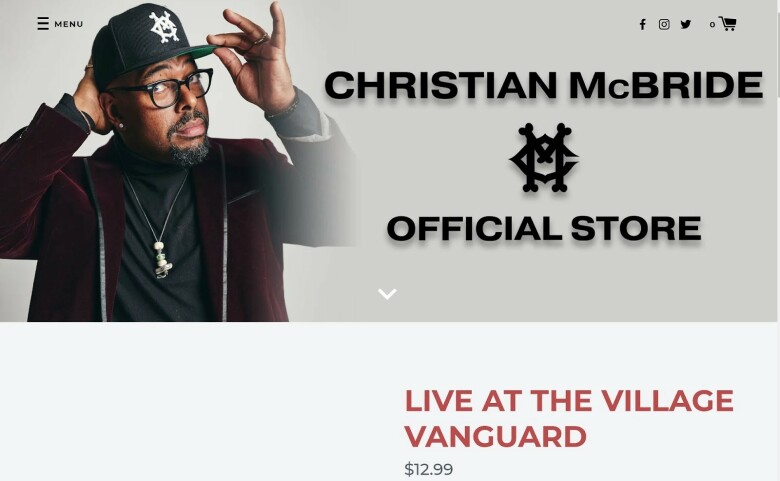 Visit website at: https://store.christianmcbride.com Music lovers will appreciate jazz great Christian McBride's store for its simple yet aesthetic design – for example,
beautiful album covers displayed as thumbnail images turn an online store into a striking gallery page
. The site also features straightforward navigation, which makes it easy to browse and shop. Visitors can stream McBride's music on his main website and then click on the Shop link to make a purchase. The website and store share the same overall design, colors, and layout, making the integration feel seamless.
Shopify has also partnered with Spotify to allow musicians to link their store to their Spotify accounts
for even greater visibility.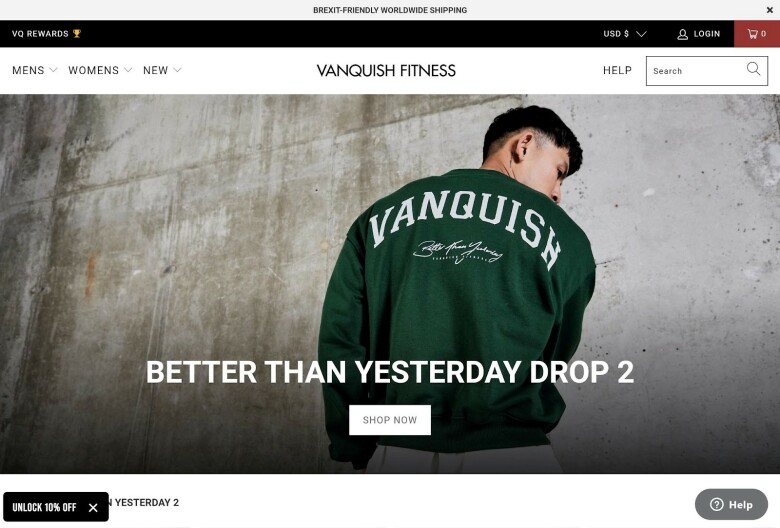 Visit website at: https://www.vqfit.com/ Streetwear brand
Vanquish Fitness
is a prime example of a clothing store that streamlines shopping to drive sales. A case in point is
the "quick add" option, which allows visitors to check size availability and add items to their cart
simply by hovering over a product thumbnail. Another is the "shop the look" gallery, which entices you with a subliminal message – l
ook like this in just a few clicks
. The free loyalty rewards program is another notable feature. So too is the
drop-down menu that lets shoppers select their preferred currency
– Euro, British pound, Japanese yen, or US dollar – together with the promise of Brexit-friendly worldwide shipping, which can put skittish global buyers at ease.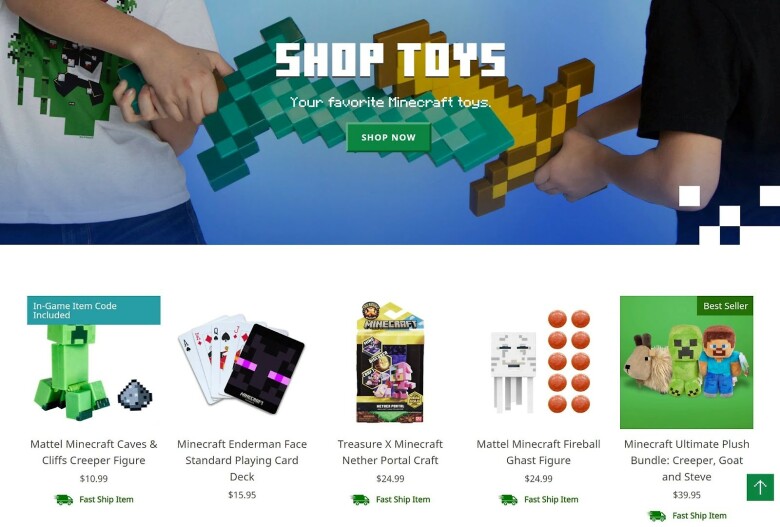 Visit website at: https://shop.minecraft.net/ The Minecraft store made my list because it's the best example of how to
build a store that evokes your brand's signature product
. In this case, the Minecraft website draws inspiration from the game's iconic blocky style for its shop's layout and overall visual design. The store's homepage organizes merchandise in a grid of colorful boxes.
Hover effects and auto-scrolling images engage shoppers and prompt them to click and explore
. The hard sell comes at the bottom of the page: a video nudges visitors to click on the Shop Now button. This sits just above a hard-to-resist subscriber form that offers specials, free giveaways, and "once-in-a-lifetime" deals in exchange for an email address.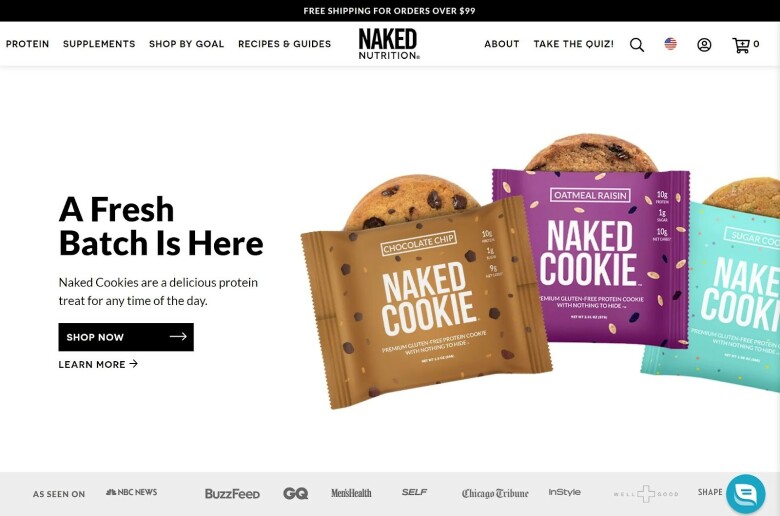 Visit website at: https://nakednutrition.com/ For inspiration on how to design a store that will convert idle browsers into buyers, I suggest you take a look at
Naked Nutrition's
website.
By quickly establishing its credibility with links to favorable media coverage "above the fold,"
it's a brand that strives to garner customer confidence. As visitors scroll down the page, they can learn more about what sets the company's products apart: pure ingredients, no additives, and no artificial colors or sweeteners. Visitors can also take
a personalized quiz that offers health-conscious shoppers a 20% discount off their first purchase.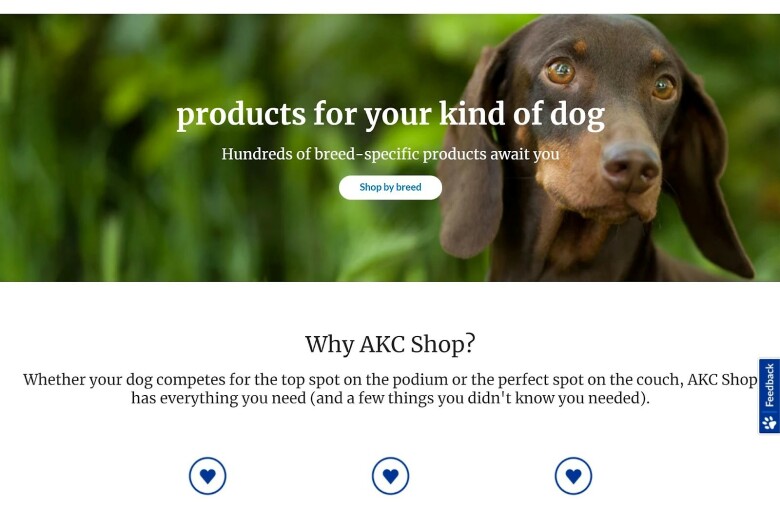 Visit website at: https://www.akc.org/ The American Kennel Club (AKC) is a notable example of how
a nonprofit can use a successful store to support and fund its mission and activities.
The website's store features a straightforward navigation menu that organizes products in multiple ways: gear for dogs, gifts for owners, breed-specific products, and more. One of Shopify's best features is that you can add a store to any website by simply embedding a link. For example, seamless integration with AKC's main website allows shoppers to
view expert advice, call the "GoodDog Helpline," and even sign up for video training webinars or consultations.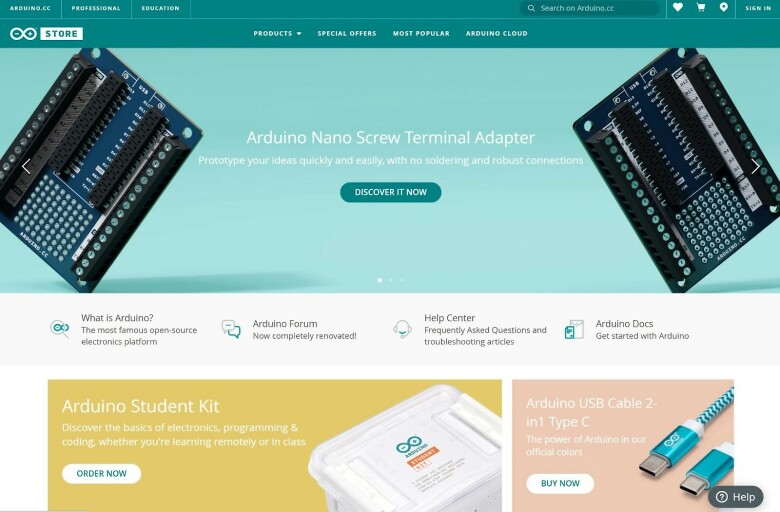 Visit website at: https://store.arduino.cc/ My top pick for the popular tech niche is
Arduino
, which seeks to make advanced technologies accessible to an international audience that includes students, new creators, and seasoned developers.
This site exemplifies how you can build a store with complex offerings.
Arduino
organizes products in multiple ways – by feature, brand, and type, as well as by skill level (beginner, intermediate, and advanced).
If shoppers have questions, they can click on the "Help" button
to email support, view articles/tutorials, or connect with the community, which makes them more likely to buy and return.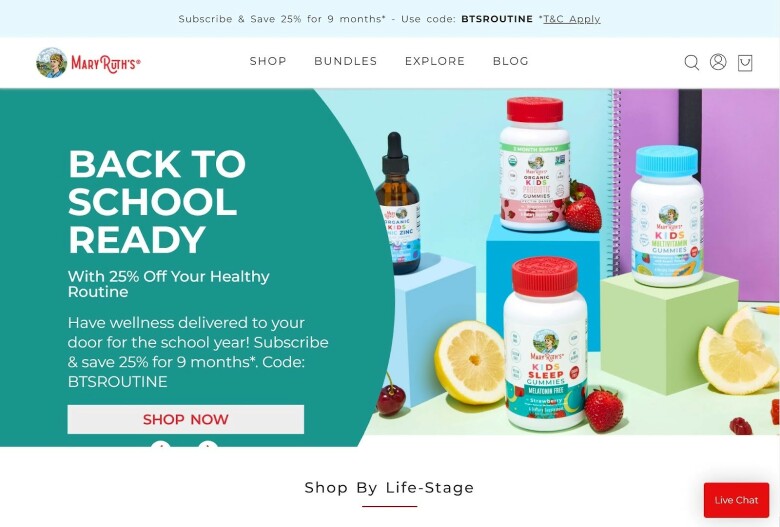 Visit website at: https://www.maryruthorganics.com/ If you're looking to launch a new venture in a niche market,
MaryRuth Organics
is a good site to explore for helpful ideas. By using focused messaging, discounts, and testimonials, this shop has succeeded in an otherwise competitive space. There's even
an app that offers exclusive bargains and makes on-the-go shopping a breeze
. The entrepreneurial mom swiftly establishes rapport by placing an "about" section directly on the homepage. Furthermore, she enhances visitor engagement by featuring a comprehensive interview at the top of her blog. This interview provides a more profound understanding of her credentials and her brand's narrative. To reach more customers,
this store uses Shopify's multichannel tools to sell on third-party marketplaces and social media.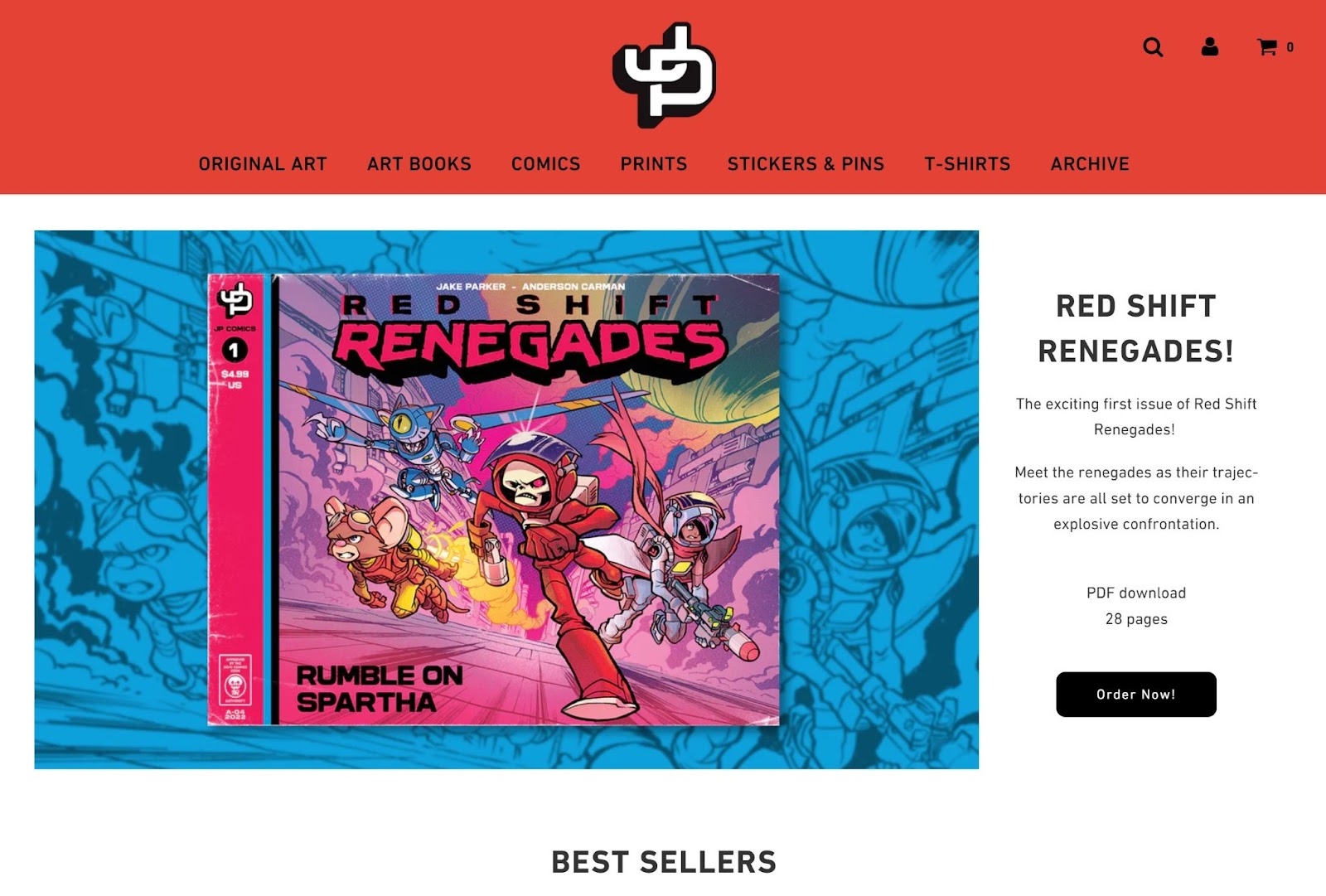 Visit website at: https://shop.mrjakeparker.com/ I'm concluding my list of top store examples with illustrator and artist Jake Parker's shop. Here, you can easily purchase his prints, art books, comics, and other merchandise with just a few clicks. Jake Parker's artist store maintains a clean overall layout, featuring ample whitespace, a striking header, and a user-friendly navigation menu. Collectors can peek inside his art books and preview multiple pages. They can also zoom in for a close-up view of his art. Signed "bookplates,"
related products, discounted bundles, a "buy it now" button, and the option to digitally download his art are upselling features
Parker uses to boost sales.
When Should You Use Shopify for Your Online Store?
A dedicated e-commerce builder like
Shopify is best for stores with big product catalogs
, although it can also work for smaller retailers offering niche products. It's also ideal for merchants who want to reach a global audience and need multiple currency and payment options. An all-in-one website builder like
Wix is an especially good option if template choice – (Wix offers 130+ free e-commerce templates) – creative control, and ease of use are top of mind.
You'll also get a full suite of e-commerce tools, including advanced options like automatic tax calculation and inventory management. Finally,
if you're a photographer, artist, or brand-owner looking for inspired template designs, you'll love Squarespace
. With some of the most stunning templates on the market,
Squarespace is the best builder for creatives
who want to showcase and sell their work online.
Key Tips and Takeaways From the Best Shopify Store Examples
While the products they sell are different,
the Shopify stores in this review all share some key features
. Every store organizes its products into categories and subcategories to make it easy for customers to find what they're looking for. They use dynamic slideshows to create inviting websites and use high-quality photos to present products at their best. Each also aims to
retain customers with special discounts and loyalty rewards.
Most important of all, these stores are united in delivering a smooth and pleasurable shopping experience that keeps customers coming back.
FAQ
What type of store is Shopify best for?
You can use Shopify to sell anything, from clothing to beauty products to electronics. You'll find a thriving Shopify store in every niche, including some less obvious ones like art, music, and nonprofits. In the end, provided you have a great product, Shopify is versatile enough to make a successful online store in any industry.
Is Shopify the best e-commerce builder?
That depends on a variety of factors, such as the size of your inventory and projected sales. For example, Shopify is ideal for stores with complex inventories, retailers who want to scale, and shops that sell internationally. While there are many cheaper online store-builders out there, few can rival the range and quality of Shopify's powerful e-commerce tools.
Is Shopify worth the cost?
Shopify's plans can be more expensive than other online store builders, and there are also transaction fees to consider. Ultimately, though, Shopify's advanced e-commerce, marketing, and SEO should help you to achieve a greater return on your investment than less comprehensive builders are likely to deliver. If you are looking for a more affordable option, our list of the best website builders in 2023 for some great alternatives.
How can you build a successful Shopify store?
There's no definitive answer to what makes a Shopify store a success, though it helps to have a unique idea or product. As with any other type of website, you should pick a theme that aligns with your store's personality and merchandise. Visual appeal matters, but so does functionality. If your store's not easy to shop, customers will go elsewhere.