While all the builders on my list will get the job done, my personal favorite is Squarespace. It has the best-looking templates around, and all the tools you could possibly need to build your website, integrated straight into its editor (so you don't have to look for them elsewhere). You can take advantage of
Squarespace's 30% discount on annual plans
 to save on your subscription.
You're probably sick of hearing this by now, but about half of all web traffic comes from mobile devices. That means that whether you're planning to build a professional portfolio, a site for your restaurant, or a site for your board-game-and-record e-store, it has to run well on mobile.
This doesn't mean that you can neglect the desktop version of your site. That's, you know… the other about-a-half of all web traffic. The solution? Using a responsive builder.
A responsive builder will help you make a site that works well on any device and screen size.
It should also be a great website builder in its own right. Hundreds of builders claim to offer all of this.
Only a few deliver.
That's why
I tested tons of different builders and found the 5 best responsive builders in 2023.
These builders are fully responsive, offer plenty of customization options, and let you create a stunning website even with little-to-no website-making experience. Oh! And once you're done building, you can make sure that your site runs smoothly with our
responsiveness checker.
Short on Time? These Are the Best Responsive Website Builders in 2023
Wix – The best builder for full creative control, and the only one with dedicated mobile editing.
Squarespace– The best builder for visually elegant designs that look captivating on any screen.
SITE123 – The easiest builder for beginners, making it ideal for anyone looking to create their first responsive website.
What We Look For in the Best Responsive Website Builders
The builders on this list are some of the best in their own right. That being said, I also made sure they offer features that make them ideal for responsive editing. The features I paid most attention to were:
Mobile responsiveness. I know, this one's kind of obvious. But yes, the main thing I looked for in these builders is that they're actually mobile responsive.
Multisize previews. A responsive builder should let you switch easily between desktop and mobile previews of your site. I only included builders that give you accurate previews of what your final site will look like on different devices.
Ease of use. It doesn't help to have a website builder if you need six years and a Rocky-esque training montage to learn how to use it. Though some are easier to use than others, all these builders are user-friendly enough for beginners to use right away.
Customization features. These builders don't all give you equal freedom to customize your site, but all give you enough to make a site that looks uniquely yours.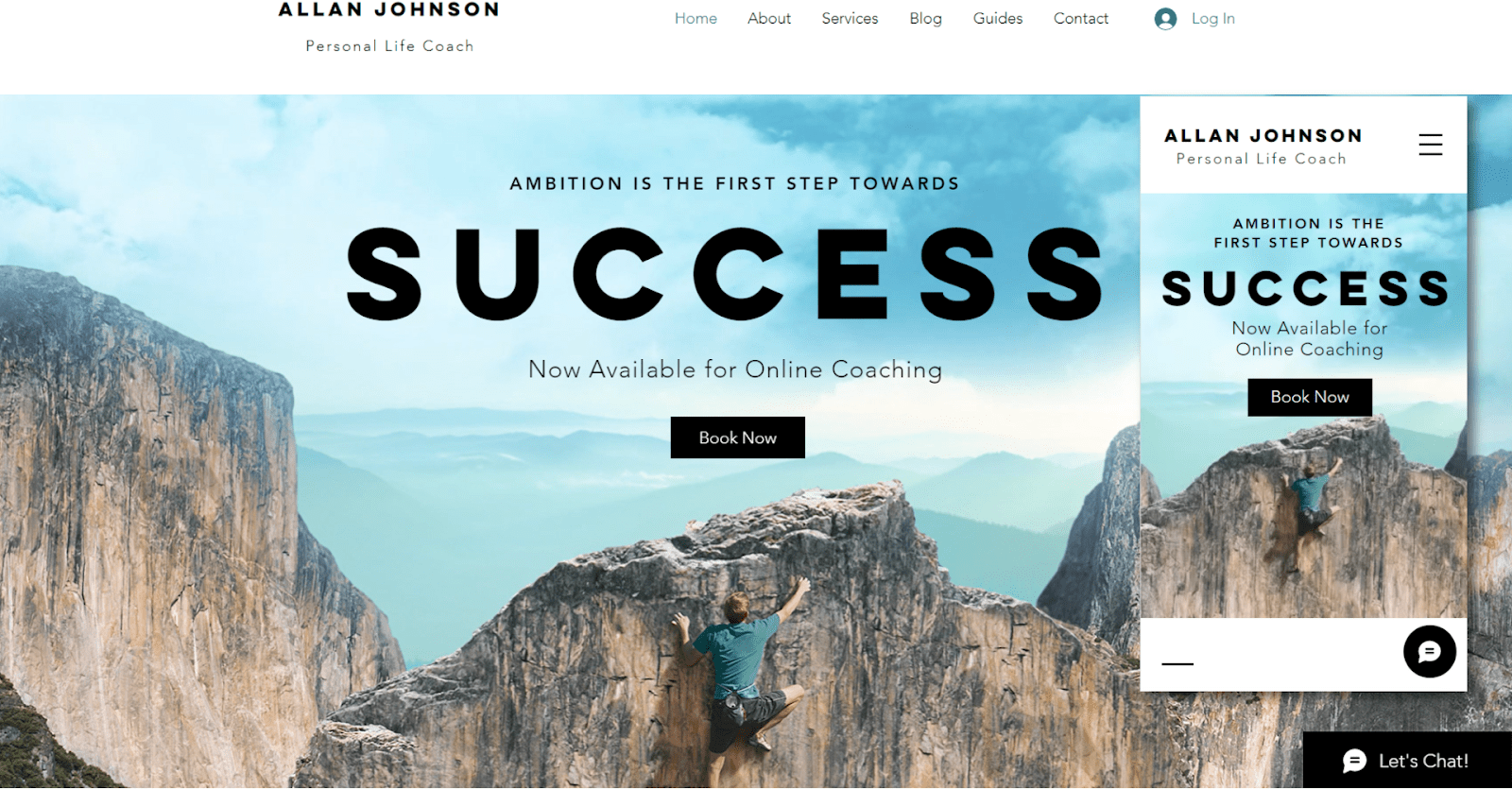 Thanks to its powerful drag-and-drop editor,
Wix gives you the most design freedom of any builder on this list.
Whatever your vision for your site, you'll have access to the customization options you need to make it happen. What's more,
Wix's library of 800+ templates means you won't be starting from scratch
(unless you want to). Another reason Wix comes out on top is that
it's the only builder with a dedicated mobile editor.
This doesn't mean you have to make two completely separate sites. Wix automatically translates the desktop version of your site into a mobile-friendly one for you. But you can then edit this independently, giving you full control over both the mobile and desktop experiences of your site. I won't lie, it's a bit of extra work, but only because you can fine tune your website in a way you can't with other builders. If you're looking
for a builder that gives you full creative control over all versions of your site, Wix is second to none.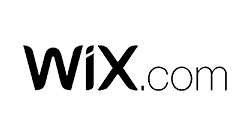 Save up to 33 % on your Wix plan!
Limited-time offer - Don't miss it!
Your Wix with your first % on 30/06/2023!
3901 users used this coupon!
Features
Drag-and-drop editing. You can easily add and move elements anywhere you want on a page, allowing you to edit with few restrictions.
Extensive app market. If you need to expand your site's functionality, you can add over 300 apps to your site.
800+ niche-specific templates. Are you in the baby-photography business or the 3D printing one? Either way, you're sure to find a Wix template you can easily adapt to your needs.
SEO and marketing features. Wix includes a full suite of features to help you rank higher on search engines and market to your clients. This includes an SEO wizard and email templates for marketing campaigns.
Read our expert Wix review for more details
.
Free plan available?
Yes
Previews available
Support channels

24/7 Live chat

Help Center

24/7 Callback

Ticket

Starting Price


$

16.00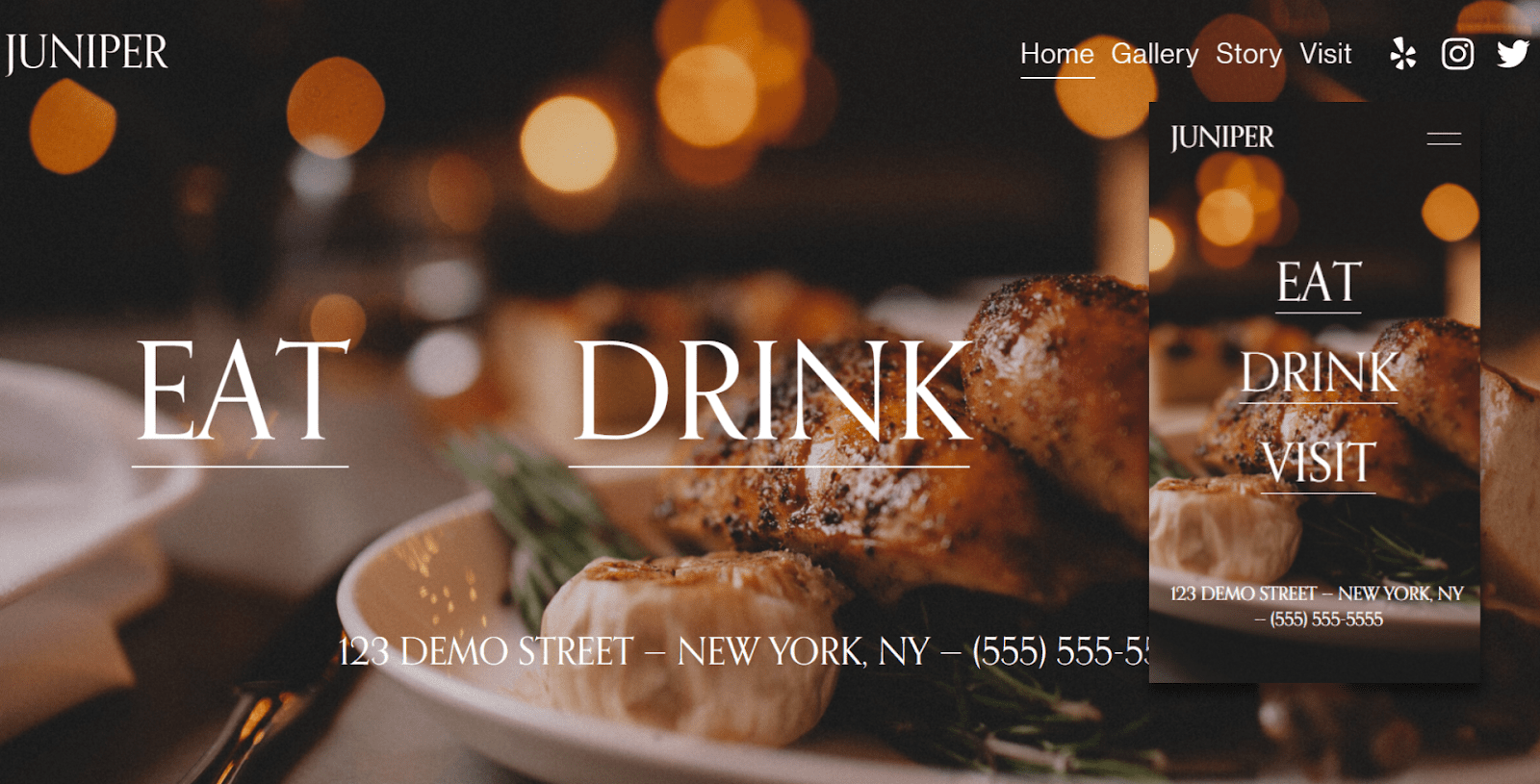 Squarespace is the best choice if you want a fast-loading, eye-catching site.
It offers over 140 gorgeous-looking templates and an intuitive editor that can help you create elegant, visually captivating websites, even if you don't have any design experience. Squarespace doesn't offer as much design flexibility as Wix. Instead of drag-and-drop editing, you place elements on a fixed grid. On the plus side,
this makes it difficult to screw up your site's visual consistency
while still giving you a decent amount of freedom to customize its design. Unlike with Wix, you can't edit the mobile version of your site separately. Instead,
Squarespace automatically rearranges sections to fit well on different-sized screens.
While you get less control, this simpler approach to mobile-responsiveness results in faster load times.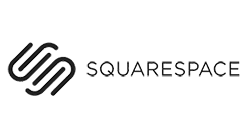 Save up to 30 % on your Squarespace plan today!
Plus get a free domain for one year!
1031 users used this coupon!
Features
Mobile App. With Squarespace, not only is your site mobile-responsive, you can also edit it directly on mobile using Squarespace's Android and iOS apps.
E-commerce features. If you plan to sell products (digital or physical) on your site, Squarespace offers a bunch of tools to help you sell and keep your inventory up to date.
Advanced SEO editor. Squarespace includes plenty of features to help you get found on search engines.
Squarespace extensions. You get access to dozens of free and premium extensions to extend your sites' functionality. These can help you to create email marketing campaigns, manage your invoices, generate feedback surveys, and more.
Read our expert Squarespace review for more details
.
Free plan available?

14-day free trial

Previews available
Support channels

24/7 Live chat

Ticket

Community forum

Starting Price

$

16.00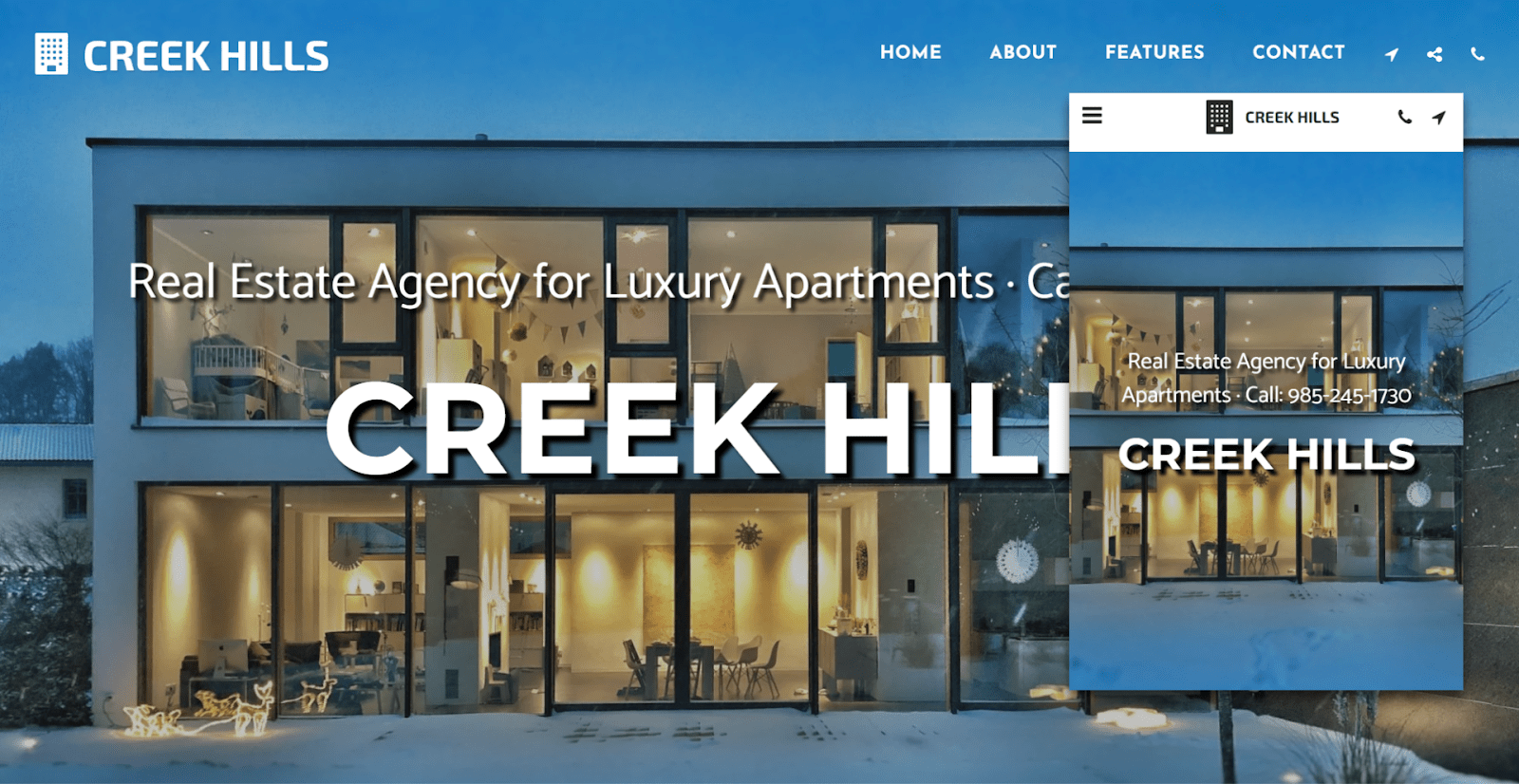 Wix and Squarespace are great if you're happy to spend some time honing your site's look and functionality. But maybe you just want to create a site fast. If you don't mind compromising on customization,
SITE123's simple point-and-click editor will help you build a functional site in a matter of minutes.
SITE123 offers over 180 templates for different niches and purposes.
Granted, they all look pretty similar, but they don't look bad either. You can customize basic design elements in every template, such as headers, color schemes, and fonts. It's just enough to create a unique site, even if your options are a bit limited.
What I really like about SITE123 is that every template is fully mobile responsive by default.
This takes the hassle out of converting your site for mobile; although you can't fine-tune the mobile experience either. You also get
basic tools
for e-commerce, SEO, and blogging.
While these aren't quite as versatile as those offered by other top builders, they're often easier to handle.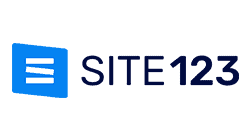 Save up to 50 % on your SITE123 plan!
Limited-time offer - Don't miss it!
76 users used this coupon!
Features
Multilingual support. SITE123 comes with plenty of tools for making your site multilingual, from a built-in website translator to the ability to update SEO settings in other languages.
Easy-to-use e-commerce. SITE123's e-commerce system helps you sell products online without any trouble. The interface is very easy to use and even includes some advanced features like product variations, paid subscriptions, and donation buttons.
Free image gallery. SITE123 offers thousands of royalty-free images you can use to customize your site.
24/7 support. SITE123 offers 24/7 customer support to help you resolve any issues that might come up.
Read our expert SITE123 review for more details
.
Free plan available?
Yes
Previews available
Support channels
Starting Price

$

12.80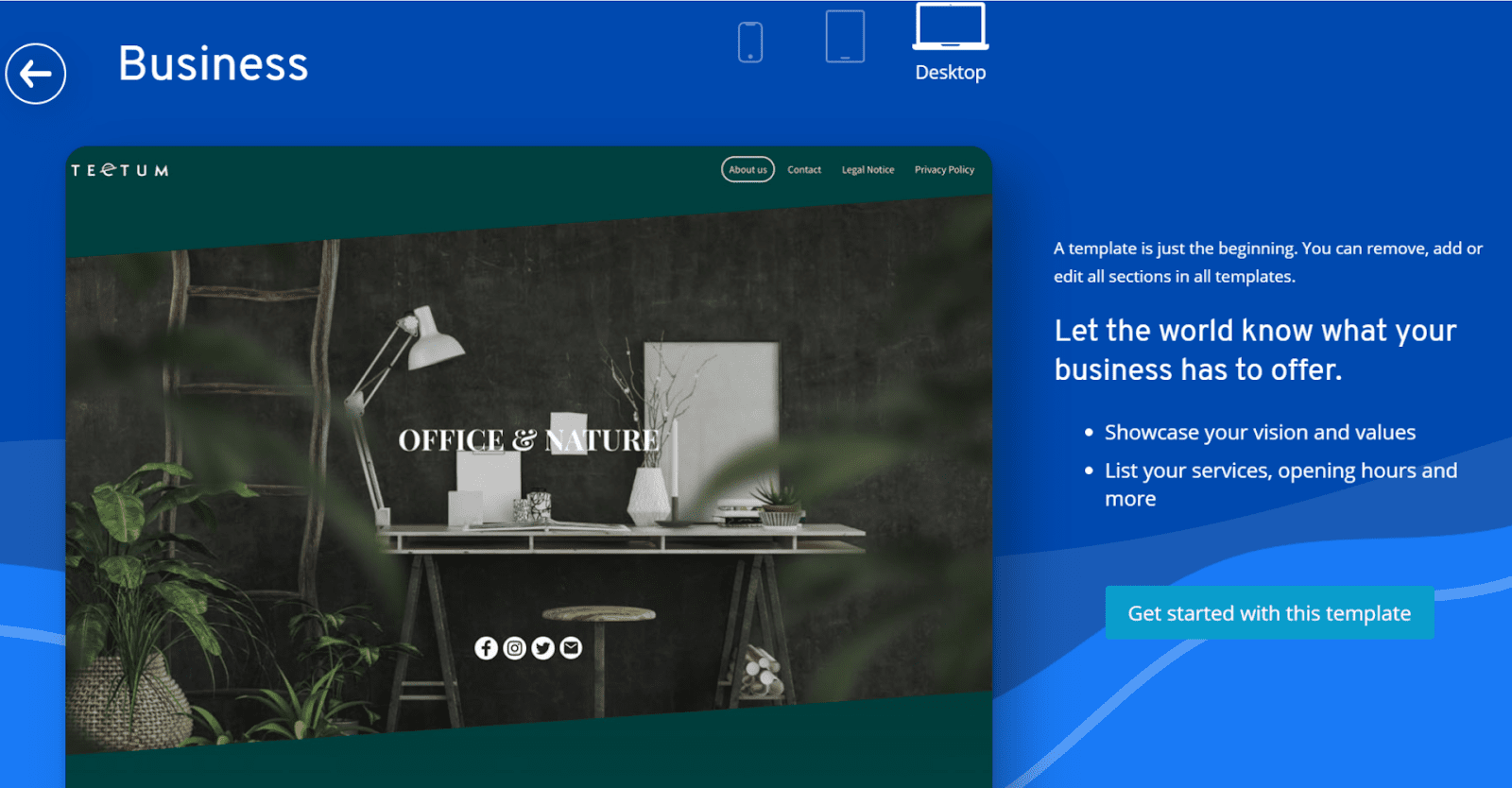 MyWebsite Now from IONOS is a user-friendly builder for creating professional, fast-loading sites. Though the editor isn't as jam-packed with customization options as some,
IONOS is a pretty good middle-of-the-road choice for balancing editing freedom and ease of use.
IONOS offers 18 industry-specific templates.
It's not a huge offering, and even within the available templates, there could be more variety. However,
IONOS is great for building fast-loading sites
that look and feel professional thanks to its impressive font, color, and animation options. What's more,
IONOS sites adapt automatically to look good on all screens,
including mobile. All of
this makes IONOS great for business landing pages
. Unfortunately, the lack of more advanced features means I can't recommend IONOS for the most comprehensive sites. On the plus side, the Starter plan comes in at just
$
5.00
a month. And if you find the editor too limited, you can always
upgrade to access MyWebsite Creator, which offers more customization options
and even CSS editing.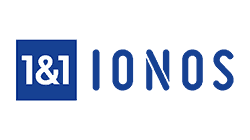 Save up to 80 % on your 1&1 IONOS Website Builder plan!
Limited-time offer - Don't miss it!
43 users used this coupon!
Features
Cheap website building. All IONOS plans, from Starter to Pro, are cheaper than comparable plans by most other builders. This includes its e-commerce plans, making IONOS a good choice for opening an online store on a budget.
Quick-loading dynamic elements. IONOS handles websites with video elements and animations really well. It's not the only builder to offer these features, but IONOS stands out thanks to its impressive loading speeds.
Business email. Every plan gives you a free professional email address ending with @yourdomain, even if you purchase your domain from a third-party seller.
Website performance checker. IONOS offers tools to check your site's responsiveness, load speeds, and security. This can help you make informed decisions about how to improve your site's performance.
Read our expert IONOS review for more details
.
Free plan available?
No
Previews available
Support channels
Starting Price

$

5.00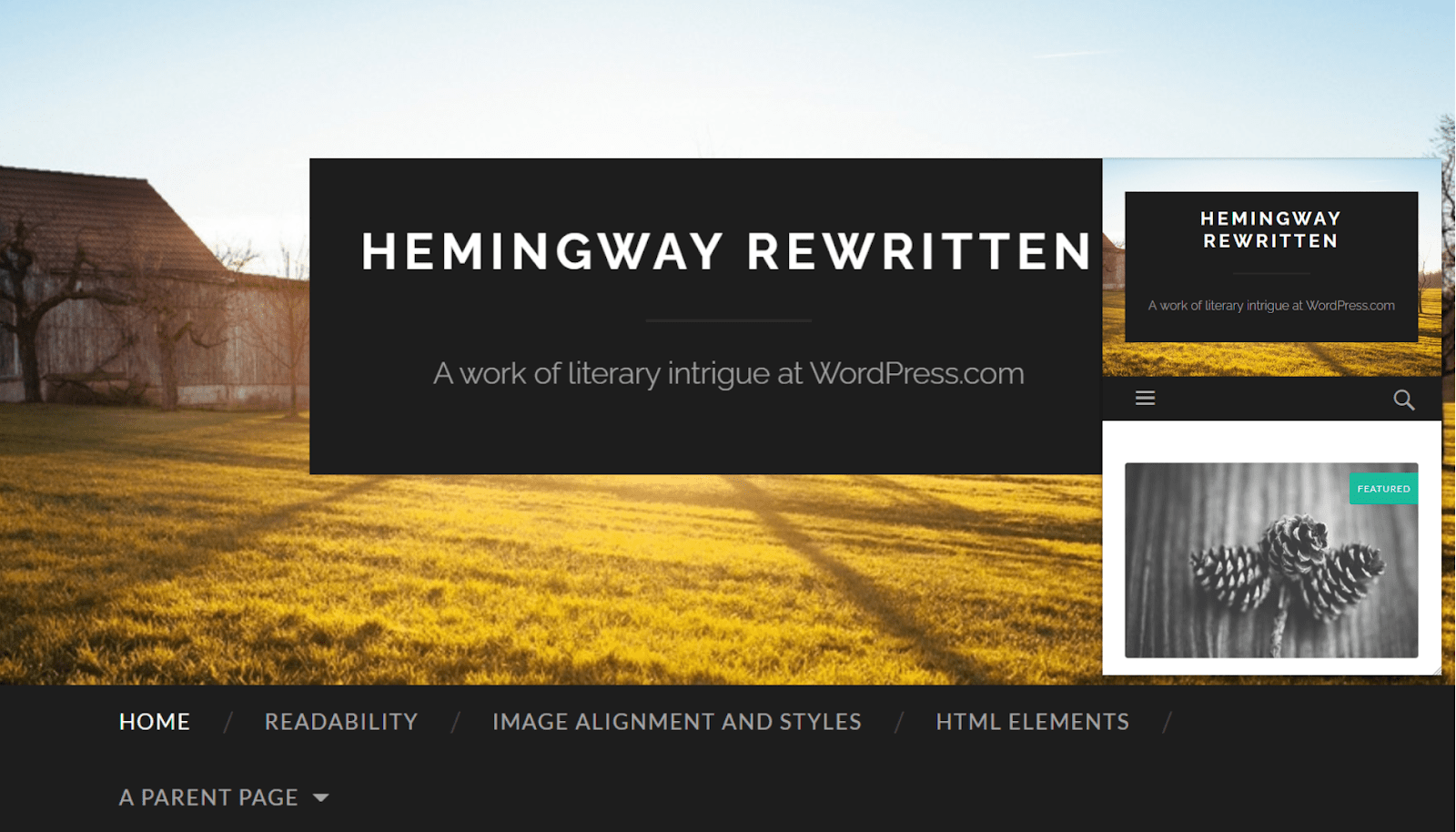 WordPress.com is a website builder that lets you create a WordPress site without having to code
or manage your own hosting
.
And thanks to its unique relationship to the WordPress CMS (content management system), WordPress.com is second to none in terms of scalability. It also offers
the best blogging features available.
WordPress.com gives you a choice of over 130 native "themes"
(or templates) for your site
.
If none of these are to your liking, you can choose any of the thousands of third-party WordPress themes out there (though you'll need to buy a Pro plan to install them). In theory, WordPress.com is one of the most flexible builders on the market. However,
there is a learning curve and price tag attached to WordPress.com's most interesting features
, many of which can only be unlocked by purchasing third-party plugins. The Gutenberg editor is also quite limited in terms of mobile editing. Like SITE123, all themes are mobile-responsive by default, but
you get little say over the mobile version of your site.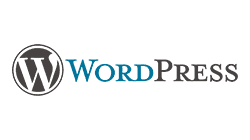 Save up to 43 % on your WordPress plan!
Limited-time offer - Don't miss it!
43 users used this coupon!
Features
External plugins. There are a huge variety of plugins you can install to extend your site's functionality. For example, site builder plugins like Elementor give you a lot more control over your site's design. Keep in mind, however, that plugins often cost extra, and you need to be on the Pro plan to install them.
Best blogging platform. WordPress.com offers the most extensive and robust blogging platform of any website builder.
Limitless customization. If you're willing to mess with code, you can create practically any site imaginable using WordPress.com.
Ad monetization. If you're looking to monetize your blog, you can install WordAds to your site (if you're on the Pro plan). WordAds makes it simple to display and earn money from any advertisements on your site.
Read our expert WordPress review for more details
.
Free plan available?
Yes
Previews available
Support channels

24/7 Live chat

Knowledge base

Email

Starting Price

$

45.00
Conclusion: Responsive Design Is Here to Stay
If you're serious about starting your website, you need to be sure it'll work properly on all devices.
Thankfully, the best website builders will handle this for you. If you're looking for full control over your site's design and don't mind spending a little extra time bringing your vision to life,
then Wix is the best choice for you
.
It gives you the most control over the mobile version of your site while remaining easy to use. If you want a trendy, minimalist website that works well and includes powerful e-commerce and SEO features,
I recommend Squarespace
.
The high-quality templates and visual features make it a great choice if design is your top priority. Finally,
SITE123 is perfect for beginners
 that need a website as fast as one, two… You get the idea. The point-and-click editor makes it incredibly easy to create a website in very little time. You can check this table for a quick recap on how the different builders fared in my test:
Free Plan
Best Feature
Best For
Starting Price
Wix

✔

Full creative control

Those who want a unique website

$

16.00

Squarespace

✘

Stunning template designs

Those who want a visually striking website

$

16.00

SITE123

✔

Incredible ease of use

Beginners

$

12.80

IONOS

✘

Cheap Builder with professional results

Businesses just starting out

$

5.00

WordPress

✔

Incredible blogging and scalability

Bloggers

$

45.00
FAQ
What's a responsive website builder?
Responsive websites automatically adapt to different screen sizes to deliver the best possible user experience across devices. A responsive builder is a tool that makes it easy to create responsive websites. This means you don't need any previous experience to build a responsive site, as long as you choose the right builder. If you need a little extra help building your first website, I recommend taking a look at our in-depth guide to creating a website.
How does responsive web design work?
Responsive design works by ensuring your site's appearance updates based on the size of the screen it's displayed on. To do this, page elements must be arranged based on relative measurements instead of absolute ones. For example, instead of deciding a picture's size in pixels, you select a percentage of the screen it should take. Luckily, there are website builders that automatically create a mobile-friendly version of your site for you, so you don't need any technical knowledge to get started.
What is the best responsive website builder?
There is no definitive answer to this question. The best responsive builder will vary depending on what you need from your website. Personally, I like Wix. It gives you full creative control over your site's design, it's easy to use, and you can edit the mobile version of your website separately. You can find several other responsive builders on this list. Or, if you prefer, you can check out our review of the best website builders in 2023, all of which offer fantastic mobile design features.
Can I make a responsive website for free?
Yes, but with all the limitations that come with a free site. Website builders like Wix or SITE123 will let you create a responsive website for free, but you'll have to put up with storage limitations, branded ads, and you won't be able to connect your own domain. You'll also have to upgrade to a premium plan if you're planning to sell stuff on your site or access visitor analytics.