Several free website builders will let you design a decent site – but the one thing none of these builders will give you is a custom domain. If you want your site to look professional (and keep in tone with your brand), you need a paid plan. As far as I'm concerned, Squarespace is my absolute favorite. It has the best-looking templates around, and even its cheapest plan includes a free custom domain plus unlimited storage.
Squarespace has a 14-day free trial
, so you can test all of its features before you buy.
Running for office is hard work, and looking for the right builder for your campaign website can take hours (even days!) of your valuable time. The last thing you want is to start with a seemingly functional platform only to find that it locks away its useful features behind paid upgrades. I can tell you from experience that just because a free website builder is highly rated doesn't mean it'll work well for politicians.
You want a platform that gives you all the essential campaign tools, including contact forms, donation buttons, and site analytics.
I tested dozens of top website builders and found six (completely) free plans that work well for political campaigns.
 Each one offers suitable templates, a form builder, and other built-in features that will come in handy for your next run. Let's take a look!
Short on time? These are the best free website builders for political campaigns in 2023:
Wix – The only builder with free templates designed specifically for political campaigns, plus great tools for voter engagement
SITE123 – The best solution for launching your campaign website quickly
GoDaddy Website Builder – The most storage and bandwidth for campaign websites with lots of HD images and other media
What We Look for in the Best Free Website Builders for Political Campaigns
Every vote counts, and so does every visit to your website. You need a site builder that has the tools to create a powerful campaign site, which is why I've prioritized these features:
Ease of use. You want a website builder that won't take a lot of time to learn. The sooner you launch your site, the sooner you can connect with voters and collect donations.
Suitable templates. A well-designed website can help convince voters that you're the best candidate for the job. While most website builders don't have templates specifically designed for political campaigns, the ones on this list have options that will work well without much customization needed.
Lots of form options. Your website is first and foremost about connecting with voters, but you also want to give your supporters actionable ways to help your campaign. An attractive form can encourage people to submit their questions or register to volunteer.
Donation function. Almost all of the builders on this list let you collect donations on the free plan.
More free features. Not all free plans are created equal. Some are generous with storage and bandwidth while others pack in more free tools for social media. It's all about finding what's best for your needs.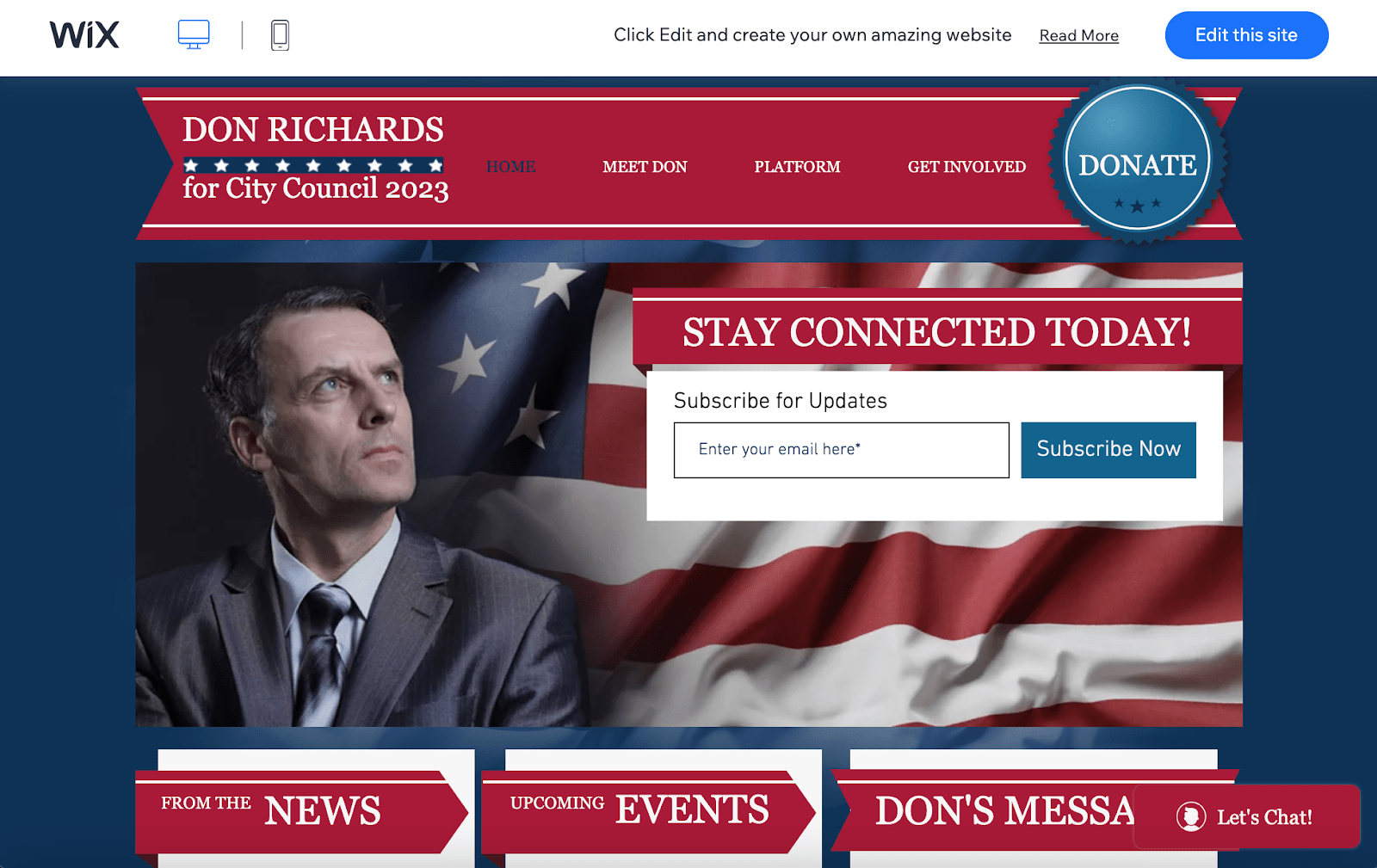 Wix is an easy-to-use website builder that has lots of useful features to help you connect with voters online. Even on its
free plan
, you can collect donations and register volunteers, letting you build
a large, interactive online campaign hub.
With its huge (900+) template library,
Wix is also the only website builder on this list with free templates built specifically for political campaigns.
 Plus, it has some great templates in the fundraising and events niches that could work just as well. One downside is that Wix's free plan limits your storage and bandwidth to 500MB each. So if you want to upload videos of your speeches, or if you expect a ton of traffic to your site, you'll need to upgrade to a paid plan that gives you unlimited data.
Features
Collect donations. Wix allows you to raise money for your campaign via PayPal. This free app is highly customizable and lets you set funding goals, display the total number of contributors, and add deadlines to create urgency for your appeal.
Visitor engagement tools. Wix apps like Forms & Payments let you collect supporters' email addresses and send out newsletters (free up to 5000 total emails). Other apps, such as Wix Forum, let you add members-only sections for campaign donors or volunteers.
Multilingual support. You can create separate versions of your website in different languages and choose between manual or automatic translation. This feature is great for increasing your visibility with different language communities.
Curious what else is included with Wix's free plan? Read our in-depth review.
Political campaign templates available?
Yes
Tracking and analytics features
Built-in stats
Storage Space
500 MB
Bandwidth
500 MB
Price of Cheapest Paid Plan

$

16.00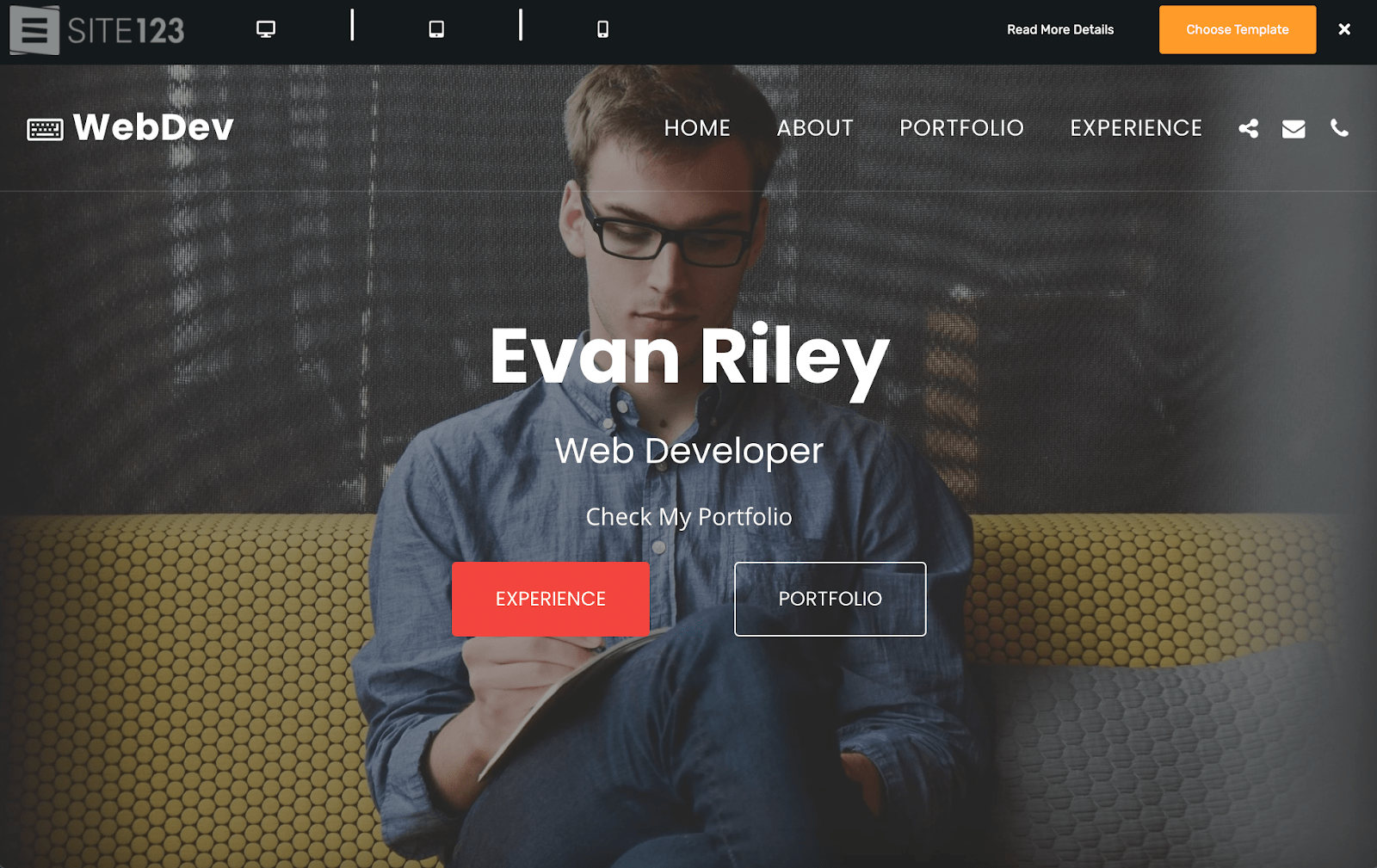 SITE123 has one of the easiest and most straightforward editors of any website builder,
making it an ideal option for getting your campaign website up and running as quickly as possible.
The streamlined point-and-click editing bar offers a decent range of functionality and customizability, although the
free plan
 does place limits on your design options. You'll choose from various pre-built layouts for each new page section – for example, there are 10 possible layouts for testimonials (all of which are great for sharing your endorsements). Unfortunately, SITE123 gives you even less storage and bandwidth than Wix, plus you can only collect online donations on the premium plan. That said, you
 can
 add donation buttons to your page so long as you collect payments through offline channels like bank deposits, money orders, or over the phone.
Features
Mobile-responsive templates. While it doesn't have any templates just for politicians, SITE123 has 180+ templates across 10 categories that look great on desktop, tablet, and mobile. The templates in the Event and CV categories work particularly well for political campaigns.
Customizable forms. You can add multiple different forms to your site, meaning that visitors could sign up to volunteer on one page and submit questions about your campaign on another.
In-editor support. Even with a builder as easy as SITE123, it's great to be able to ask questions if you need to. You can contact SITE123's support staff directly from the editor interface  – I got a reply to my question within 5 minutes.
Looking for more details? Check out our expert SITE123 review.
Political campaign templates available?
No
Tracking and analytics features
None on the free plan
Storage Space
250 MB
Bandwidth
250 MB
Price of Cheapest Paid Plan

$

12.80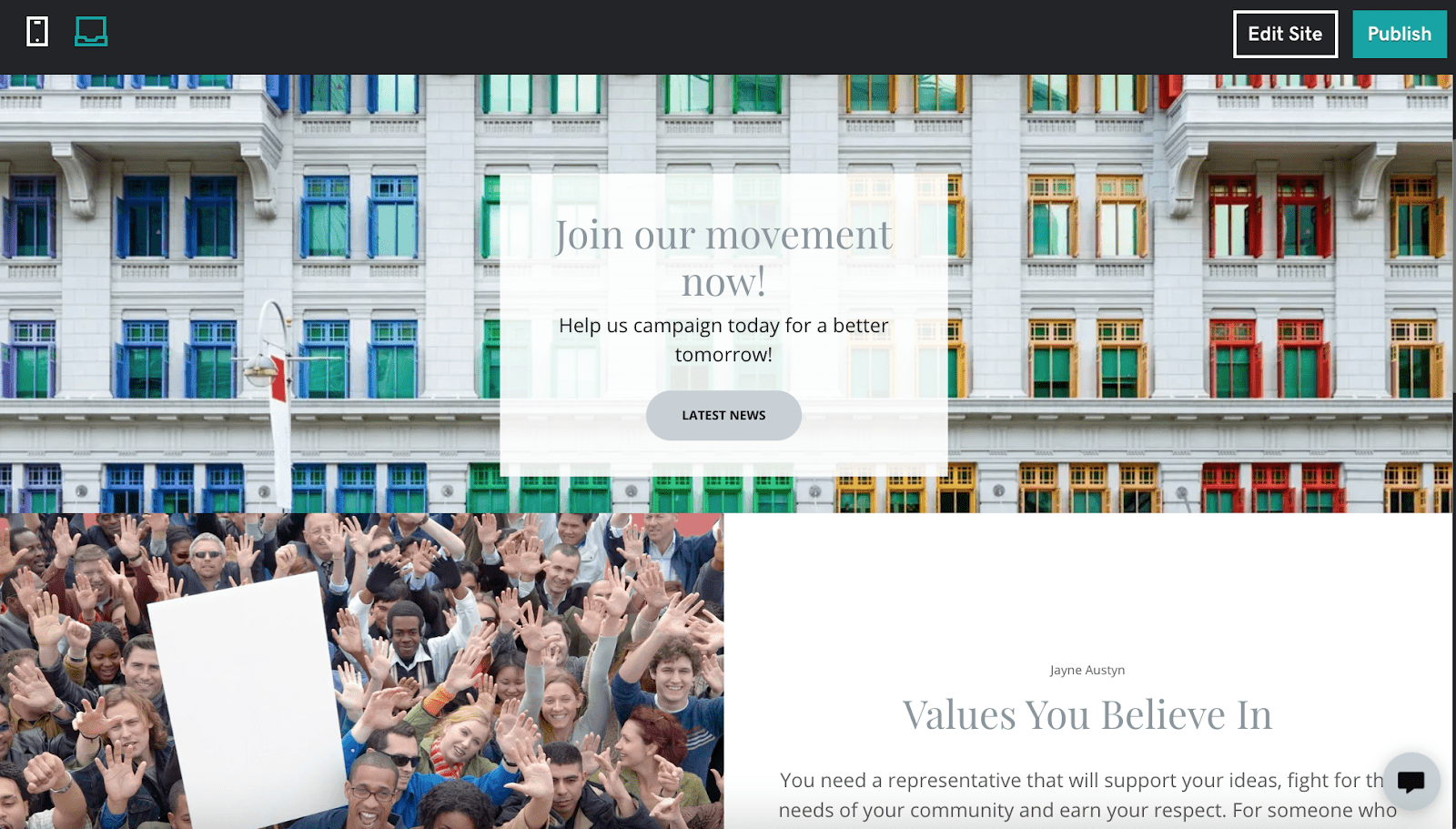 The GoDaddy Website Builder makes it easy for you to keep in touch with your community, as it lets you manage visitor interactions directly from your dashboard. On your site, you can add detailed event listings and chat-like messaging to talk directly to supporters. GoDaddy's
free plan
 also comes with built-in marketing tools like a social media post creator and engagement tracking.
I'd recommend this option if you're managing campaign stats yourself and want to keep all your website data all in one place.
Other useful features include a newsletter creation tool, although you can only send 50 emails before you have to upgrade.
Features
Unlimited storage and bandwidth. GoDaddy Website Builder is one of the few free site builders that doesn't limit your storage and bandwidth. This is great if you have lots of event photos or videos to share – though keep in mind that more data means longer loading times.
PayPal donation button. GoDaddy lets you accept donations via PayPal on the free plan. The tool isn't as customizable as Wix's donation app, but it couldn't be easier to use. Just enter your PayPal account's email address and you're good to go.
Content Creator tool. You can use this tool to generate visual posts for social media sites like Facebook and Twitter. The full post template selection is reserved for paid plans, but there are a handful of free options.
Get more information about GoDaddy Website Builder in our full review.
Political campaign templates available?
No
Tracking and analytics features
Website, social media statistics and Google Analytics integration
Storage Space
Unlimited
Bandwidth
Unlimited
Price of Cheapest Paid Plan

$

6.99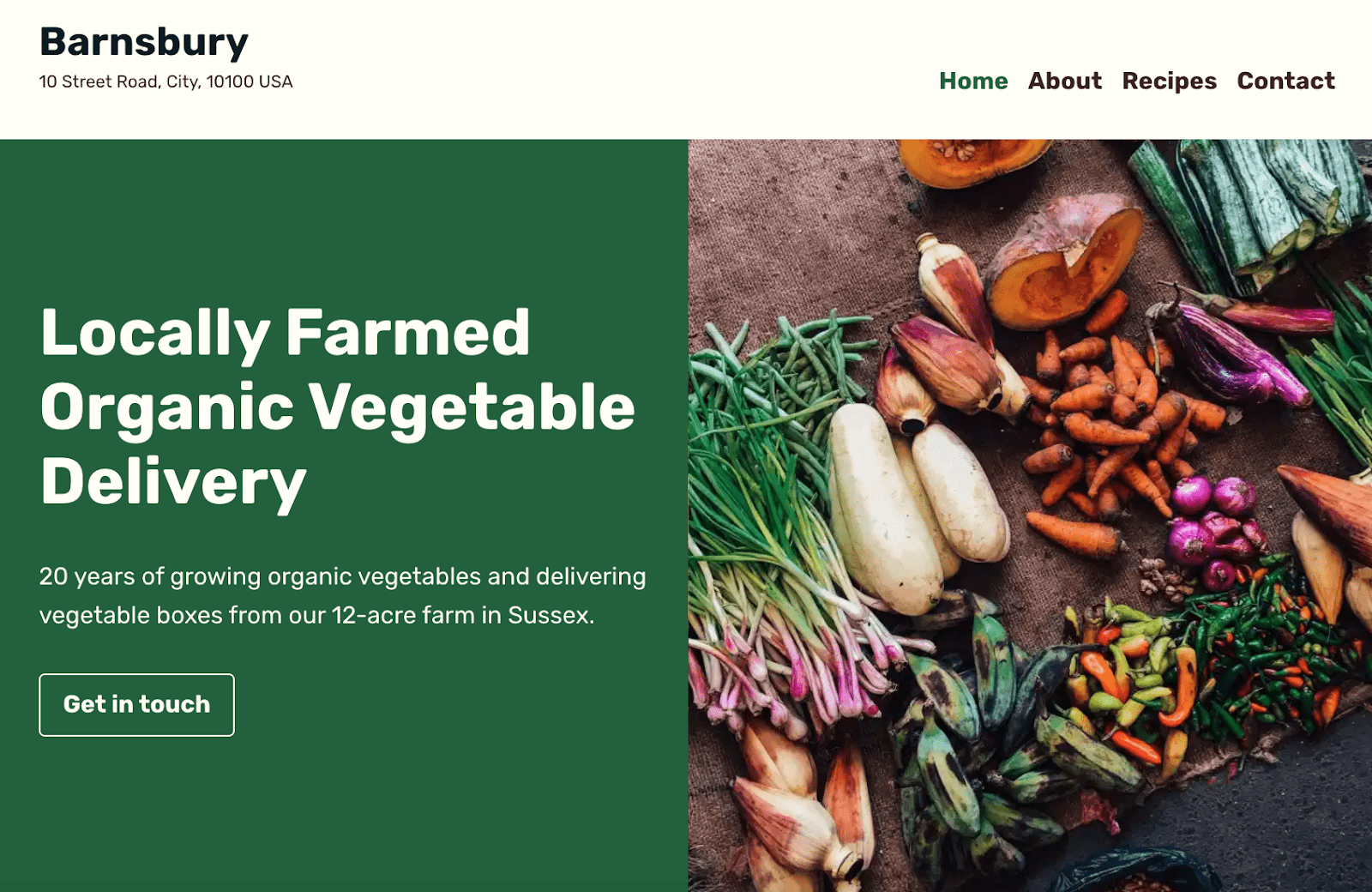 Once you get the hang of WordPress.com's drag-and-drop editor, this website builder is both powerful and easy to use.
Its major advantage is its extensive blogging functionality,
 so if you want to post lots of campaign updates
,
link to your latest news features, or write about important issues in your community, this is your go-to-platform. You can also put social buttons at the bottom of each post so voters can share your content via social media. 
The free plan gives you access to around 100 themes,
and while there aren't any built just for political campaigns, I found a few that could work well. If you upgrade to a paid plan, you can install third-party themes from marketplaces like
ThemeForest
, which has a large selection specifically for politicians.
Features
Built-in plugins. WordPress.com's free plan comes with lots of useful campaign and blogging tools. For example, you can build multiple types of signup forms and send your blog posts directly to your mailing list. WordPress also comes with anti-spam tools so you won't get overrun with unwanted comments.
Detailed stats tracking. See detailed information about your site's visitors (like which pages they view and which links they click on) right on your dashboard.
Accelerated Mobile Pages (AMP). Enabled by default on all WordPress.com websites, this feature lets search engines load mobile versions of your page at lightning speed. Visitors will see your site right away and your search engine rankings will go up – what's not to like?
Need more details? Head over to our in-depth WordPress.com review.
Political campaign templates available?
No
Tracking and analytics features
In-depth WordPress.com stats
Storage Space
3 GB
Bandwidth
Unlimited
Price of Cheapest Paid Plan

$

45.00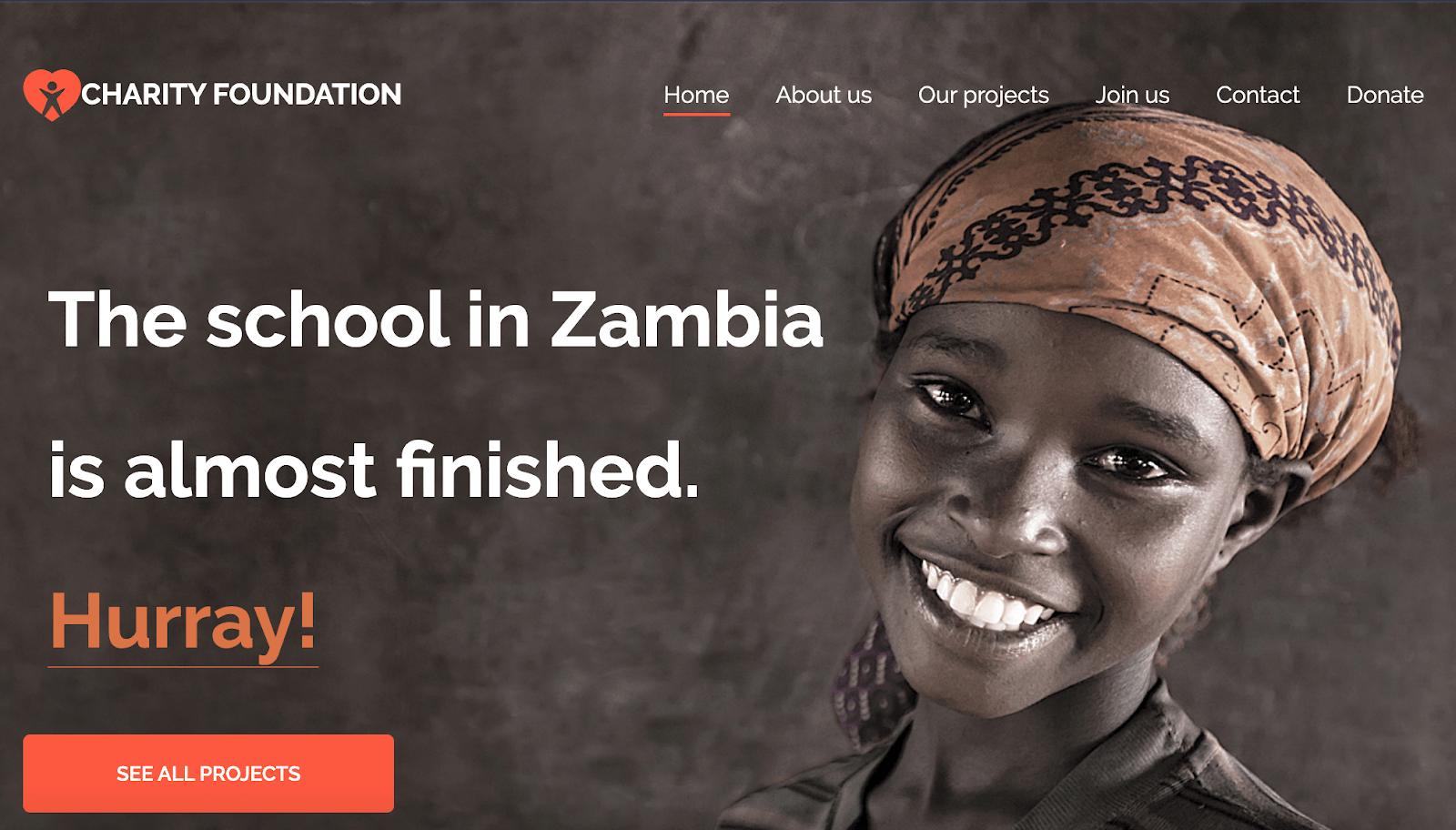 Webnode is a streamlined website builder with over
100 mobile-responsive templates
 to choose from – including some good options for politicians in the Personal and Business categories.
Charity
, for example, has a section right below the header image that would be great for laying out your platform and stances on various issues.
One of my favorite things about this builder is how unobtrusive its branding is.
 While all builders stick branding on your site on the free plan, Webnode's is by far the most subtle, with just a link at the very bottom of the page. This makes your website look more professional and less like a billboard for the site builder. The downside is that you'll only get 100 MB of storage, so if you want to include more than just a few high-res photos, you'll have to upgrade or look elsewhere.
Features
Simple form builder. It's easy to make your own contact forms field-by-field with Webnode's form builder. You can add single-choice, multichoice, or dropdown menus so your visitors can let you know exactly how they want to get involved.
WYSIWYG editor. Webnode's point-and-click editor is quite straightforward – it actually reminds me a lot of SITE123's. I don't find it quite as intuitive, but it's easy to change any element just by clicking on it.
Easy metadata optimization. You can easily edit the meta description and keywords for each page of your website, giving you more control over what people see about your site in search engine results.
Not sure if Webnode is right for you? Check out our complete review.
Political campaign templates available?
No
Tracking and analytics features
Basic traffic stats
Storage Space
100 MB
Bandwidth
1 GB
Price of Cheapest Paid Plan

$

3.90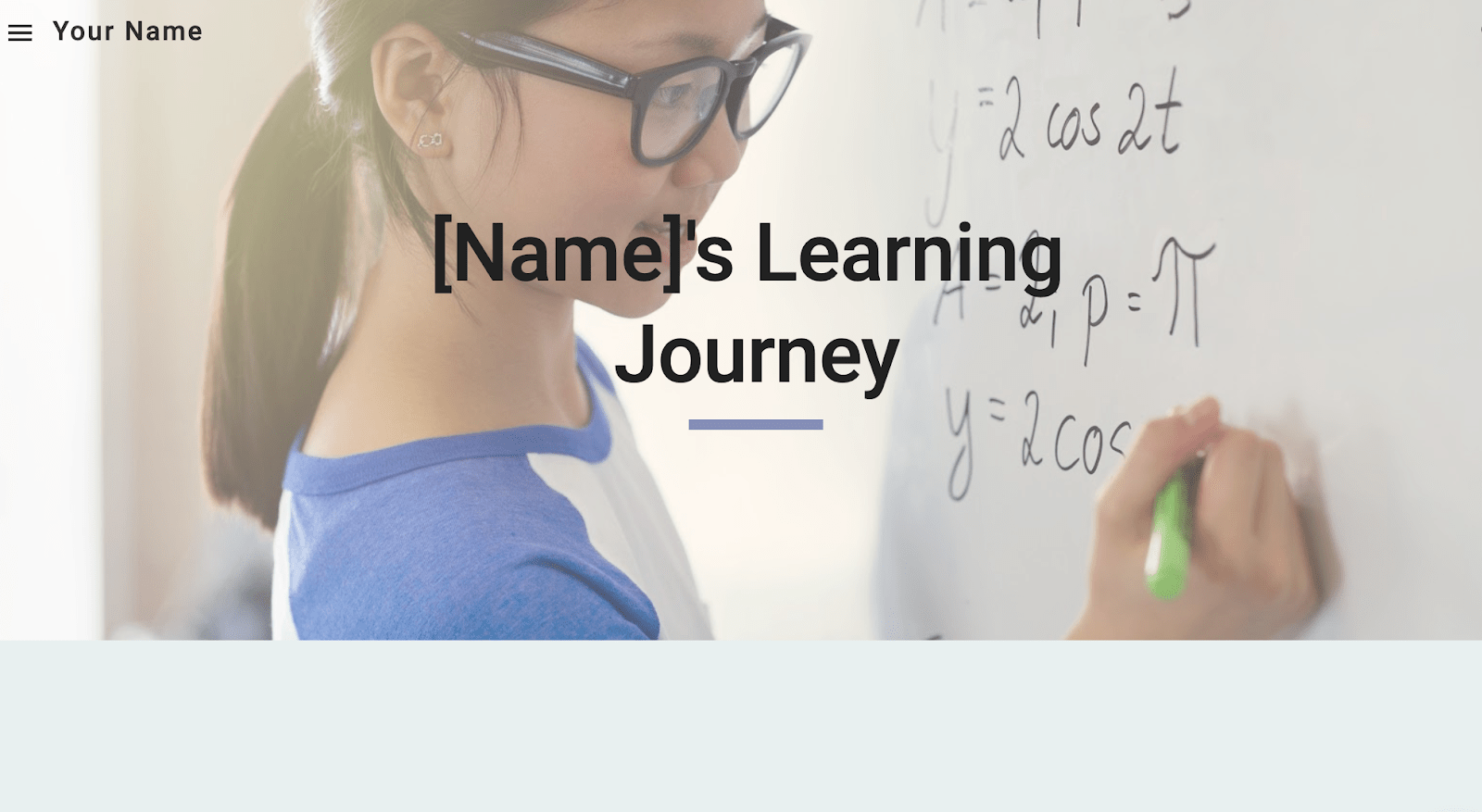 Google Sites is the only builder on this list that lets you use a custom domain for free.
 If you already own a domain name (which you will have to pay for, of course), you can easily link it to your Google Sites project. Let's be clear, though: besides the custom domain support, Google Sites is an essentials-only service. The good news is that this bare-bones focus makes it very easy to build your website, either from scratch or using one of its 13 pre-built templates. I wouldn't use it for a highly interactive site, but
it would be a good option for building a simple landing page for your campaign.
Features
Google Analytics. Google's analytics solution offers extremely in-depth insights reporting. To hook it up to your website, you just paste your Analytics account ID into the editor.
Integration with other Google services. Google Sites works a lot like other Google services, including Gmail and Docs – and it integrates with them seamlessly as well. You can embed event pictures from Google Photos, videos from YouTube, and contact forms using Google Forms.
100% Free. Google Sites has no paid plans, so you'll never be forced to upgrade – the features you see are all the features you'll get.
Learn more about Google Sites in our in-depth review.
| | |
| --- | --- |
| Political campaign templates available? | No |
| Tracking and analytics features | Google Analytics |
| Storage Space | 100 MB per site |
| Bandwidth | Unlimited |
| Price of Cheapest Paid Plan | N/A |
Picking the Best Free Website Builder for a Political Campaign
Still not sure which of these builders is best for you? Here are my recommendations:
If you want to build a website that looks great and lets you keep in touch with supporters, I'd use Wix.
It's the only builder with free templates for political campaigns. And even better, its huge selection of free apps make it easy for you to accept donations and keep in touch with voters.
If time is of the essence and you need to start reaching voters ASAP, I'd recommend SITE123.
You'll be able to build a solid site with all the essential tools without spending too much time on customization and design.
Finally, if you don't want to worry about limits on visitor traffic, I'd turn to GoDaddy Website Builder.
Other useful features like a donation button and social media tools make this builder a good choice as well. Or, if you're still considering your options, check out the table below for a side-by-side comparison:
| | | | |
| --- | --- | --- | --- |
| | Standout Feature | Best For | |
| Wix | Political campaign templates and apps | Building an interactive campaign website | |
| SITE 123 | Easy-to-use editor | Launching your campaign website quickly | |
| GoDaddy Website Builder | Unlimited storage and bandwidth, social media tools | Managing your website and social media channels in one place | |
| WordPress.com | Blogging tools | Publishing shareable content | |
| Webnode | Least intrusive branding | Creating a free site quickly without lots of branding | |
| Google Sites | Custom domain, integration with other Google Tools | Building very simple campaign websites | |
FAQ
Should I have a website for my campaign?
Yes. A website is an extremely useful tool for informing voters and raising money for your campaign. It acts as a communications hub where you can build and maintain relationships with voters before, during, and after the election cycle. Luckily, it's never been easier to build a campaign website – so long as you're working with the right tools. We've put together a list of the best website builders in 2023 to help you get started.
What should a political campaign website include?
A good campaign website should have pages for your bio, political platform, and any endorsements you've obtained. It's also essential to include contact forms and a way to collect donations.
What is the best free website builder?
That depends on the particular features you need. Wix has some great templates built specifically for politicians and offers robust tools for interacting with voters via your website. However, if you need to launch your site quickly, I'd recommend going with SITE123. You can also check out our list of the 10 best free website builders in 2023 for more options.
What is the best template for political campaigns?
I'd recommend any of Wix's templates for politicians. There's not a specific category you can filter for, but you can find them by searching for "politician" in Wix's template gallery. You can use any template on Wix's free plan, but you'll need to upgrade for more bandwidth or to use your own domain name (highly recommended for a campaign website). To cut down on costs, you can visit our Wix coupons page for the latest deals.