I've always been a big radio guy. That's why I listen to podcasts to learn more about a given subject matter, or to get a few laughs.
As a marketing professional and writer, I am always on the lookout for podcasts for marketers. And as social media is becoming a larger part of our lives, there are more social media podcasts than ever before.
But not all of them are great. The best social media podcasts bring together listenability, interestingness, and an entertainment factor to make it much easier to take in all that information.
My team and I have scoured the internet to put together a list of our favorite marketing podcasts that are either dedicated to social media, or include content that social media marketers should know about.
Social Media Marketing with Michael Stelzner – For the Pros, by the Pros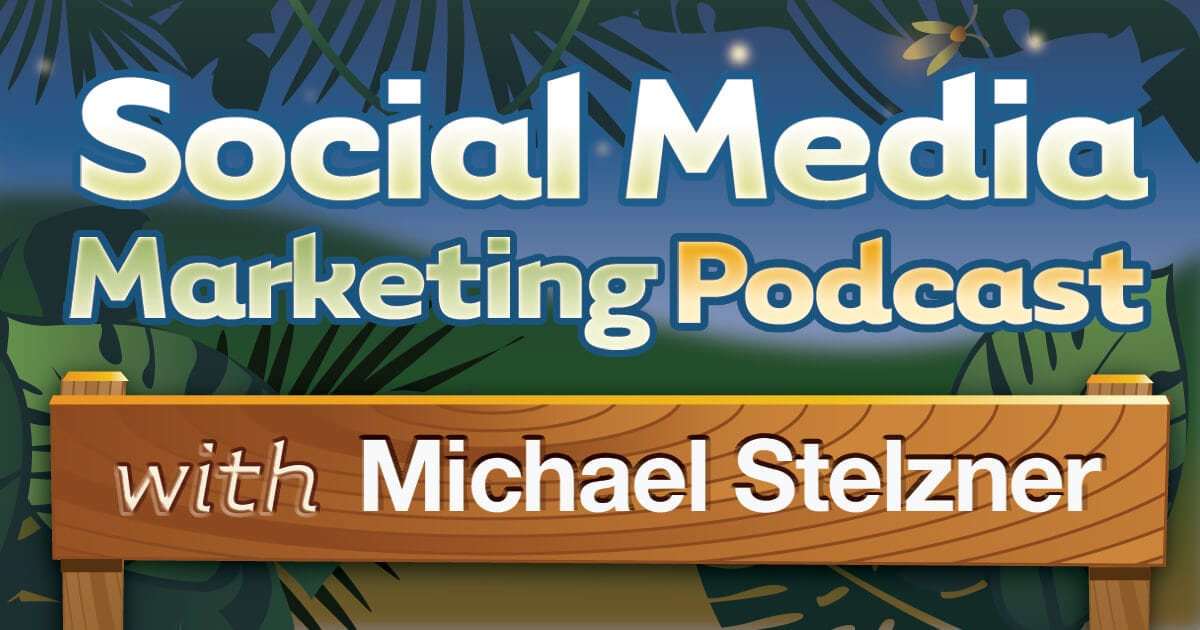 Why You Should Listen
Michael Stelzner is a big name in the social media marketing world. In fact, he's probably one of the biggest, given that he is one of the founders of Social Media Examiner.
What Michael brings to this podcast is one part expertise, two parts interviewing chops that bring out the very best in his guests. Stelzner possesses the marked ability to ask the questions you aren't thinking of, to lead the listener to a deeper truth about the subject matter.
Bookmark This Episode:  Is Facebook Organic Marketing Dead?
The Social Media Marketing Happy Hour – Funnier Than Most, and as Entertaining as Television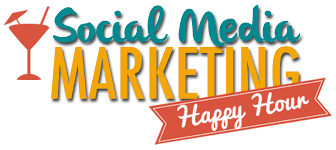 Why Should You Listen?
If you're a social media marketing professional and you're looking for awesome advice, don't miss out on this one. Traci Reuter and Dawn Marrs are two professionals in the field that not only know what they're doing, but love what they do.
Listening to this show, you can't help but get as excited about social media marketing as they seem to be. And the best part is that Traci and Dawn just happen to be great friends, which fuels their conversations with a great energy.
Bookmark This Episode: Creating A Content Strategy That Converts
Stevie Says Social – The Biggest Collection of Tried-and-True Strategies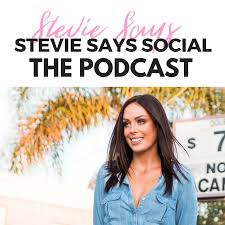 Why Should You Listen? 
Stevie is a juggernaut when it comes to the social media marketing space. Her story is one that many people can relate to – once a lawyer who traveled the world, she found her true passion was dominating social media and teaching others how to do so.
What makes this podcast really stand out is her approach to explaining complex social marketing concepts. Stevie talks only about strategies she has personally tried, through her wide experience mostly in the Australian business space. She also offers tons of free materials from which listeners can learn – on her website, she proudly touts resources "other people charge for" for free, including online courses and her Social Media Black Book.
Bookmark this Episode: How to Create Social Media Copy with Personality
Marketing Over Coffee – The Best Advice You'll Ever Get over a Cup of Joe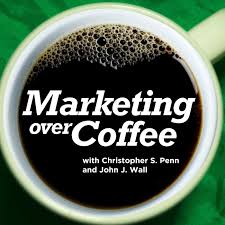 Why Should You Listen? 
Perhaps one of the most interesting formats on this list, Marketing Over Coffee is quite literally recorded in coffee shops. Christopher Penn and John Wall talk marketing concepts, case studies, and interviews with some major names in the social media marketing world.
Penn and Wall always take a unique approach to their subjects, such as in the episode "Brendan Kane on One Million Followers," which explores Kane's book about what it takes to create an influencer-worthy social media following.
Bookmark This Episode: Brendan Kane on One Million Followers
Perpetual Traffic – The Definitive Guide to Social Marketing Conversion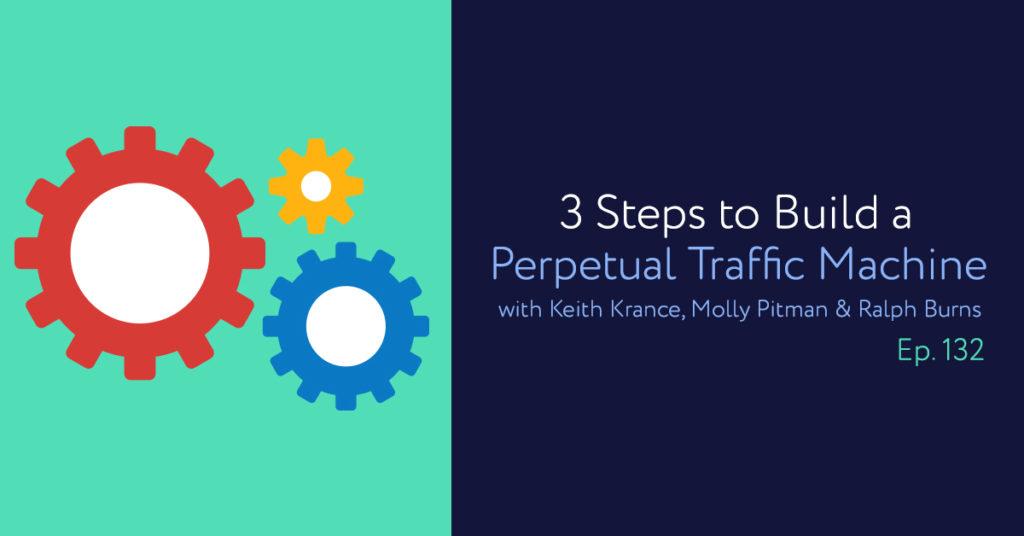 Why Should You Listen? 
Produced by DigitalMarketer – one of the biggest content sources on all things digital marketing – Perpetual Traffic takes sobering looks at the latest developments in social media marketing.
The main focus of the podcast is how to answer the age-old question of establishing solid ROI – Return on Investment – through website traffic. While they explore all mediums of digital marketing, their insights into how social can be made into a funneling powerhouse are invaluable to anybody in the field.
Bookmark This Episode: How to Use Facebook Ads to Grow Your Local Business
Hashtag Authentic – The Best Instagram Marketing Podcast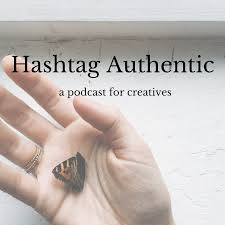 Why Should You Listen? 
Sara Tasker is so well-known for her Instagram success that people pay her to talk about it. But she does more than just teach you how to sell on "the gram" – she teaches people how to utilize it for their benefit while being authentically themselves.
Unlike the other podcasts on this list, I consider Hashtag Authentic more of a lifestyle podcast than anything else. For marketers, this is a great way to help understand how your online image can be an actual reflection of who you are as a person, while still letting it serve your professional needs.
Bookmark This Episode: Creating Irresistible, Imaginative Instagram Imagery
The Social Media Pubcast – A Facebook Marketer's Greatest Rresource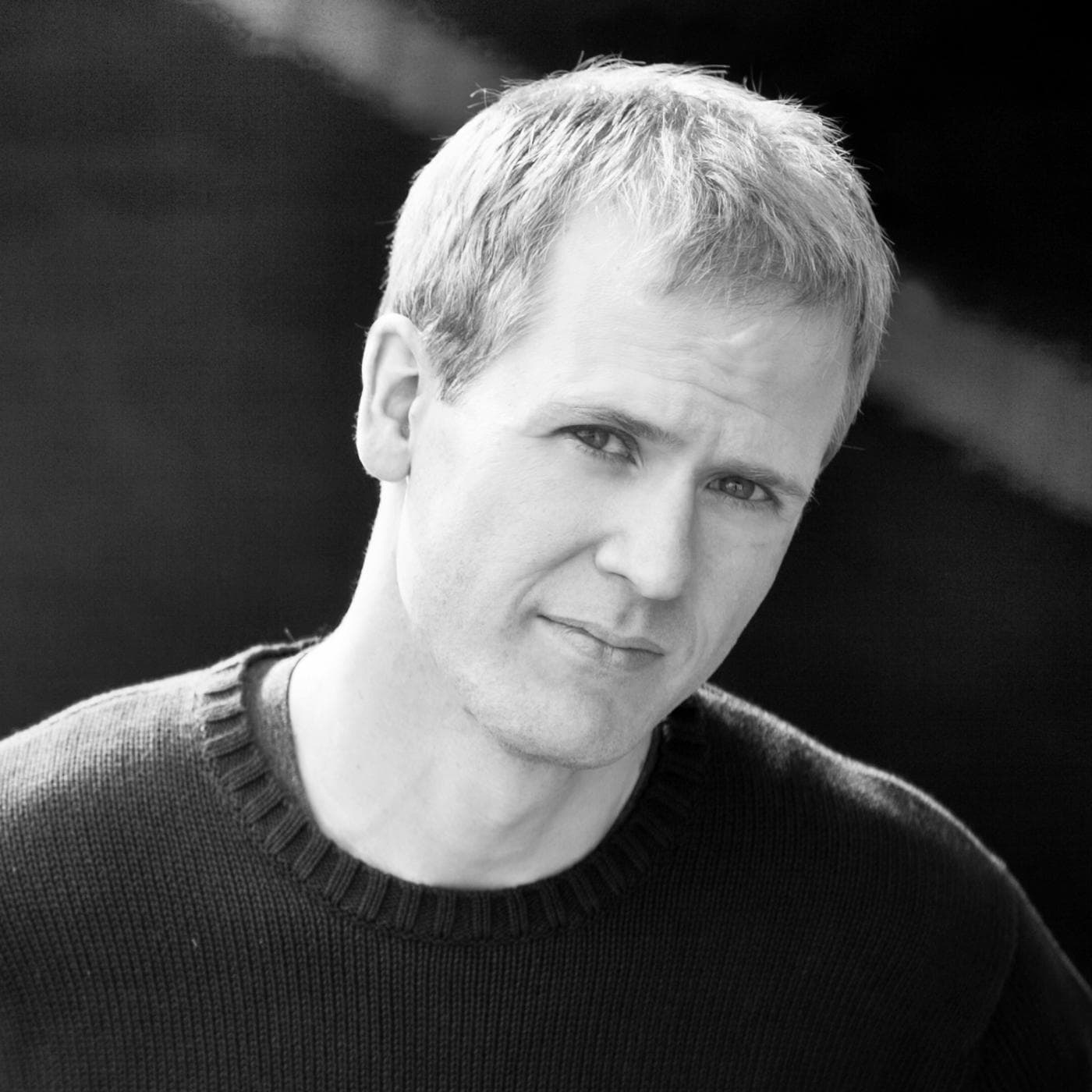 Why Should You Listen? 
If Facebook marketing is part of your practice, Jon Loomer is a great man to listen to. His podcast covers literally everything in terms of Facebook ads and Facebook marketing, while also connecting this medium to other social media platforms and the larger picture of digital marketing.
This podcast is called a "pubcast" because of its format – similar to Marketing Over Coffee, Loomer talks with other marketing professionals over a nice cold beer. His conversational style is entertaining, and he builds a great rapport with his guests.
Bookmark This Episode – The Fundamentals of Facebook Marketing
Are You Listening to Podcasts?
Podcasts are perhaps one of the fastest-growing media formats in the digital space today. Not only is there a podcast for everything – they have become the arena for high-profile professionals to share knowledge and entertain.
We hand-picked the podcasts in this list out of hundreds that cover social media topics. I have to tell you that just by working on this list, I picked up several helpful tips for my own business and professional life, all while enjoying the quips, jokes, and personal stories the hosts and guests shared. Now that's a win-win!