Mobirise offers 160+ themes
, there are just two free themes – the default M5 and the AMP theme, each of which loads automatically when you download the app.
Paid themes are tagged by builder – M5 (the newest builder), M4, and AMP (Google Accelerated Mobile Pages)
, but the library isn't searchable, and themes aren't organized by category. That can make it really hard to pinpoint a theme's intended niche, especially given the often-confusing theme titles. To make your task easier, I reviewed and tested themes for popular niches and selected the top ten that would make a great starting point for personal and business sites. Keep reading to see if one's a good fit for your website project.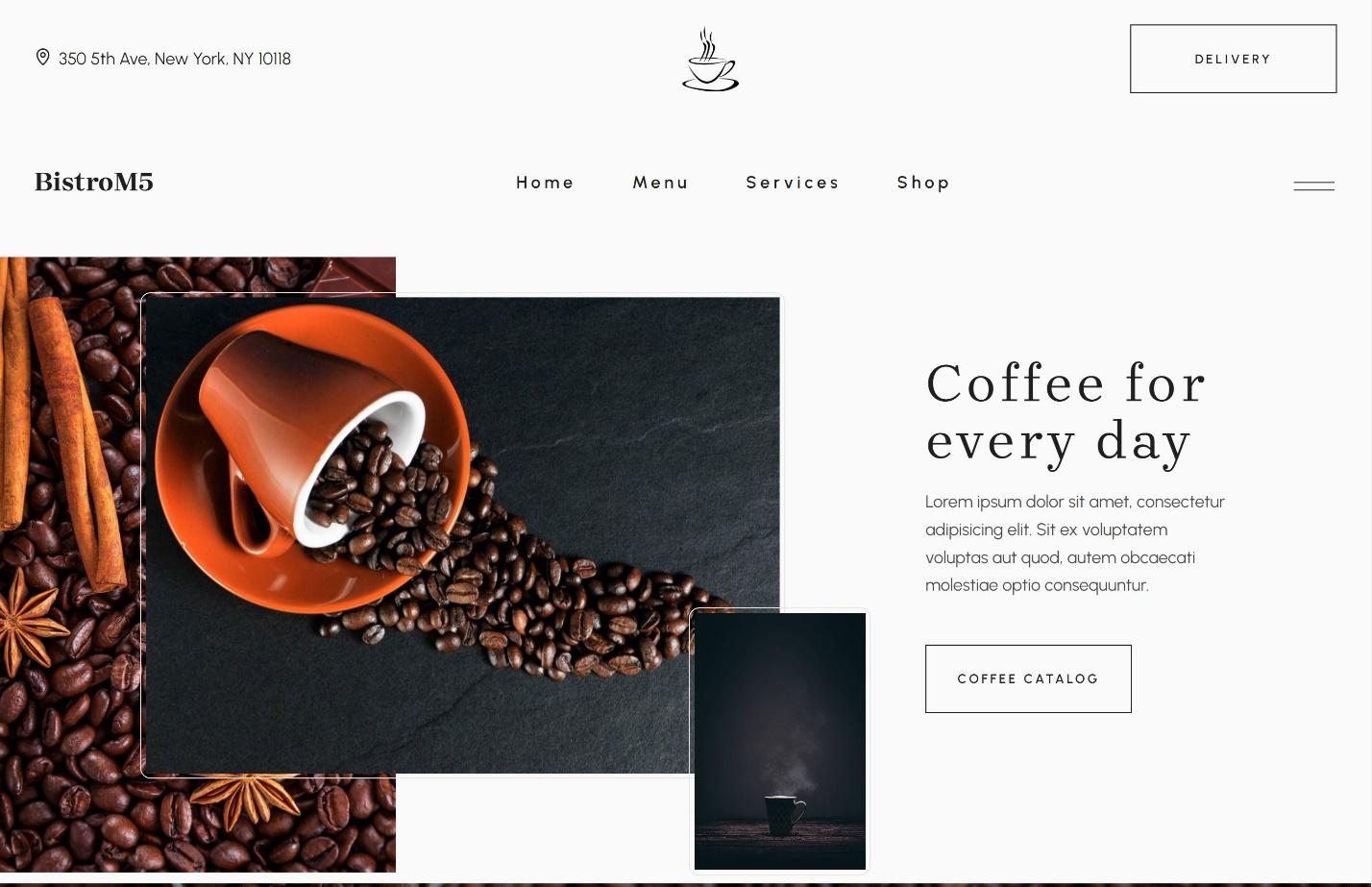 The multipurpose
BistroM5
theme would suit any type of coffee house, café, or restaurant. This theme
uses parallax scrolling, animations, and hover effects to create an inviting experience
. As a visitor's cursor moves over a drink or beverage selection, an "Add to Cart" button pops prompting them to click.
BistroM5
includes differently styled options for Menu, About, Staff, and Shop pages, all with sample images and content. But to allow customers to place online orders and pay,
you have to add either the PayPal Shopping Cart or Smart Cart extension
(fees apply). Smart Cart gives your customers more options – they can pay with Stripe, Square, or PayPal.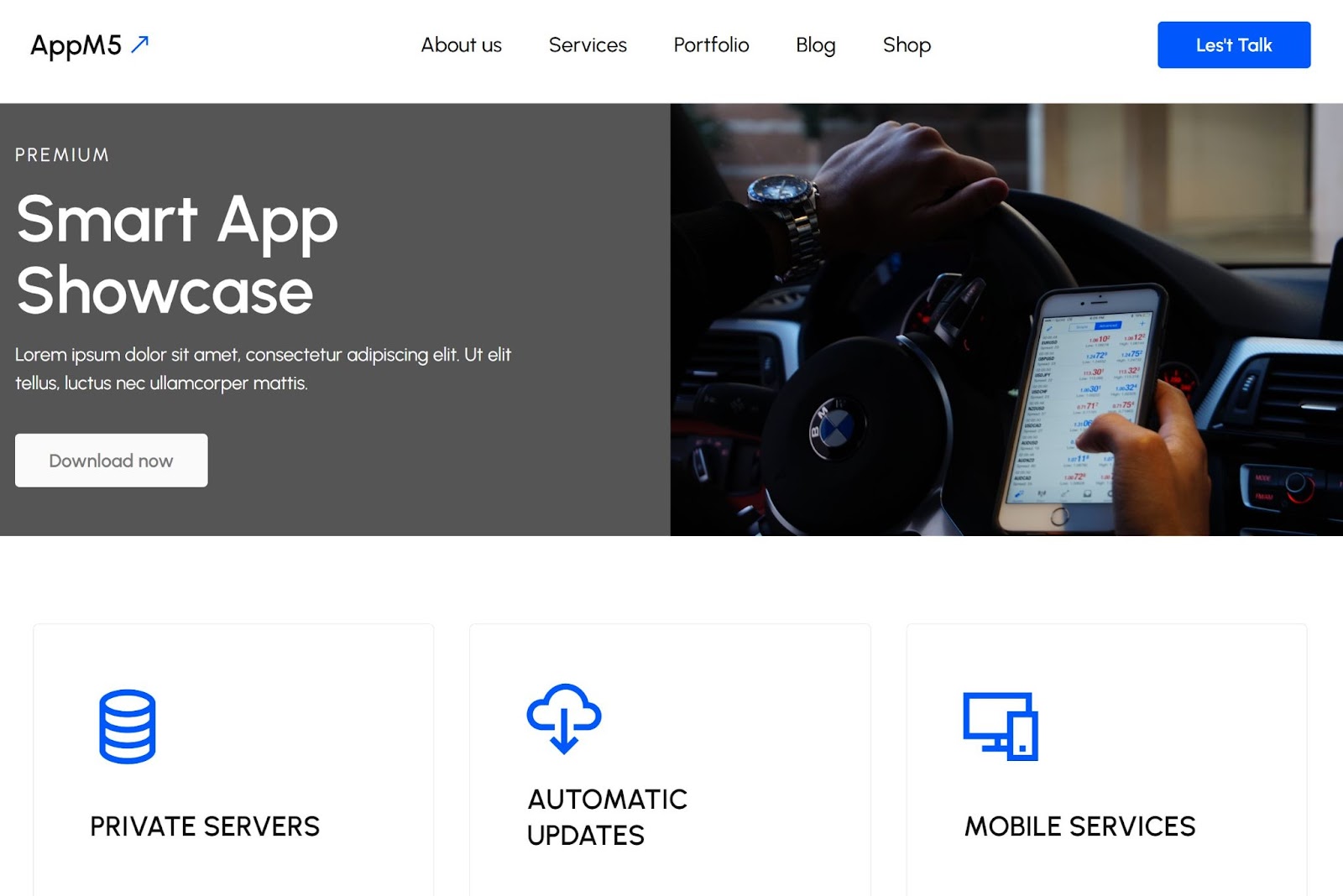 The
AppM5
theme has three demos pre-purposed for Mobile, Music, and Fitness apps, and a selection of content blocks that suit tech brands with different vibes. My personal favorite is the Mobile App demo.
Call-to-action buttons, text snippets about features and benefits, and colorful icons will grab visitors' attention
and encourage them to explore. This demos' clean design and neutral palette make the colorful "Learn More", "Let's Talk," and "Download Now" buttons pop – and that much more enticing. There's also a Blog page where you can post informative content about industry trends to establish your credibility and build your brand.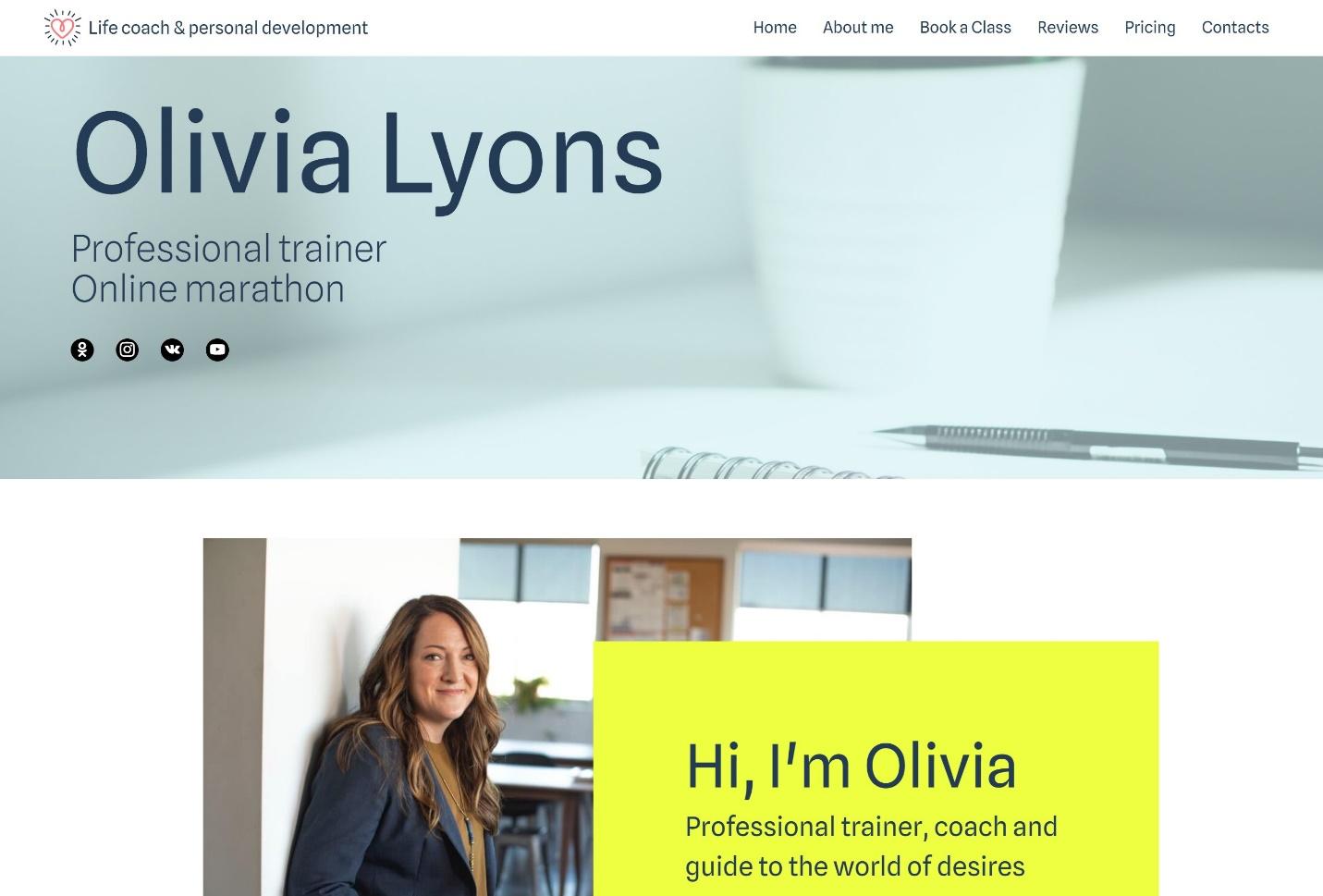 MentorM5
makes an attention-grabbing statement with a
bold header, subheading, and professional photo/introduction that sum up your unique value proposition
. Its professional style makes it a good fit for brands offering educational webinars, online courses, professional training, or life coaching. The interesting grid layout draws visitors' attention to important information about your programs and services. Features let potential clients
review pricing, check course availability, and reserve online
. The page closes with a sign-up form that offers a freebie – the promise of free training. It's one of the best ways to gather high-quality leads.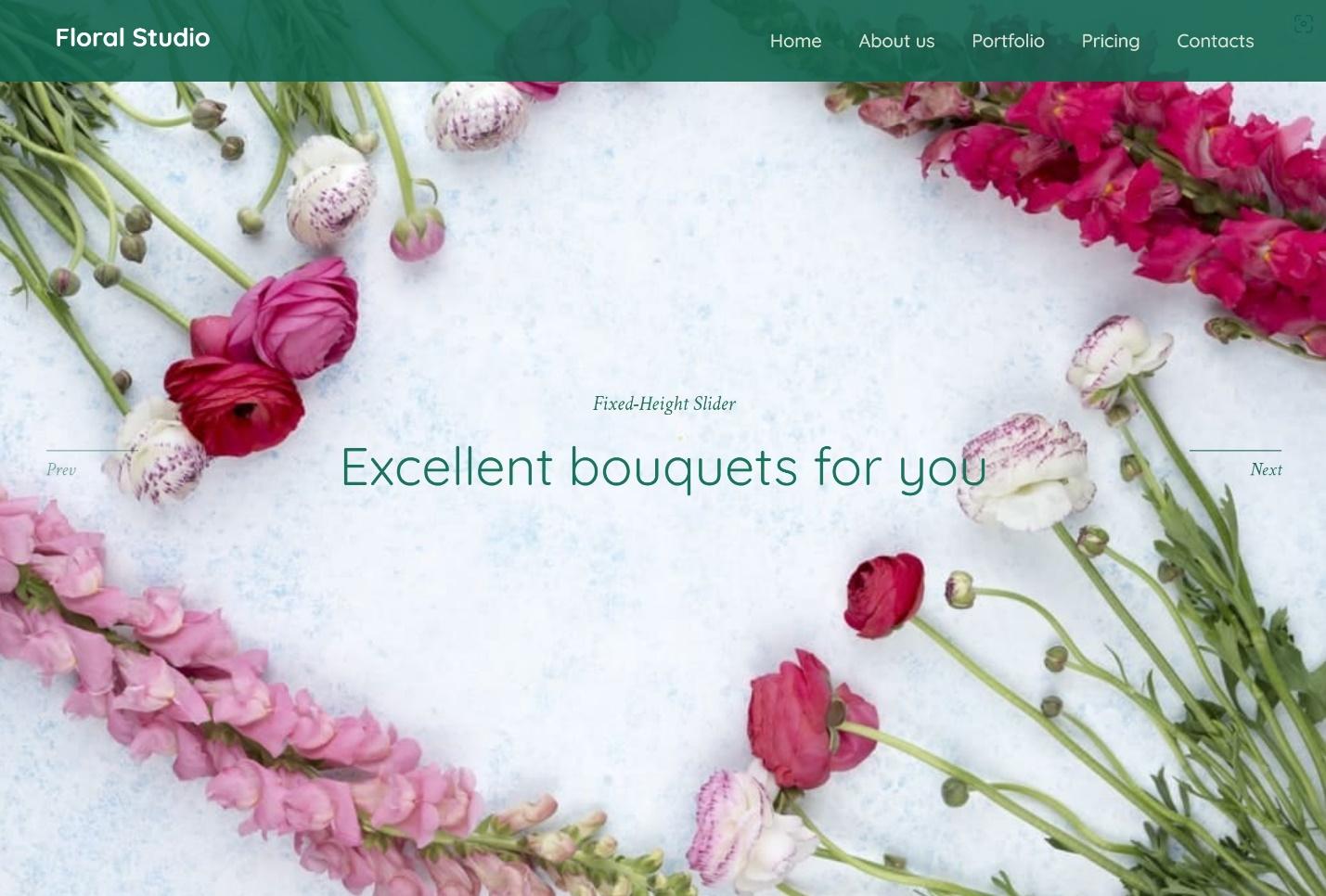 The sophisticated
FloraM4
theme would be suitable for florists, gardeners, or specialty floral designers. I was most drawn to the Floral Studio demo, which features
a full-width homepage slider, simple header, and straightforward navigation
that make it a pleasure for visitors to browse. But whichever demo captures your eye, you can mix and match blocks with drag-and-drop building to create a one-of-a-kind website that aligns with your brand.
FloraM4
offers
seven gallery styles and two gallery sliders you can use to showcase your creations
. Adding a "testimonial" or "special offers" block can prompt shoppers to commit.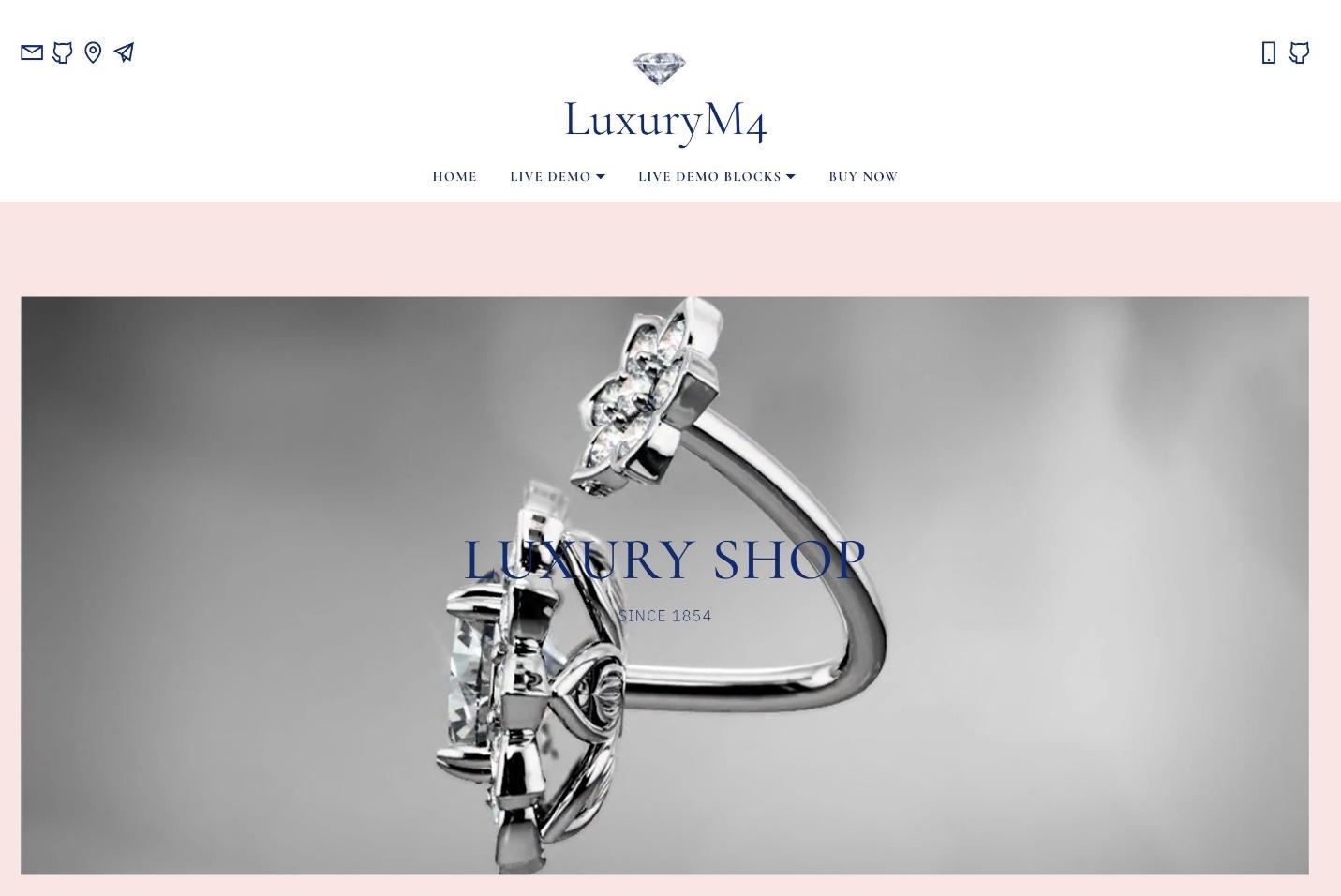 The elegant
LuxuryM4
theme is perfectly suited to premium brands offering select products to discerning customers. The overall
understated design and ample use of whitespace bring your products into sharp focus
and present them as objects of desire. Polished gallery options use subtle hover effects to enliven visitors' experience without distracting from this theme's overall understated appeal. I was impressed by the option to
add social sharing buttons for top platforms in both the United States and Europe
. It makes
LuxuryM4
ideal for brands that want to reach an international audience.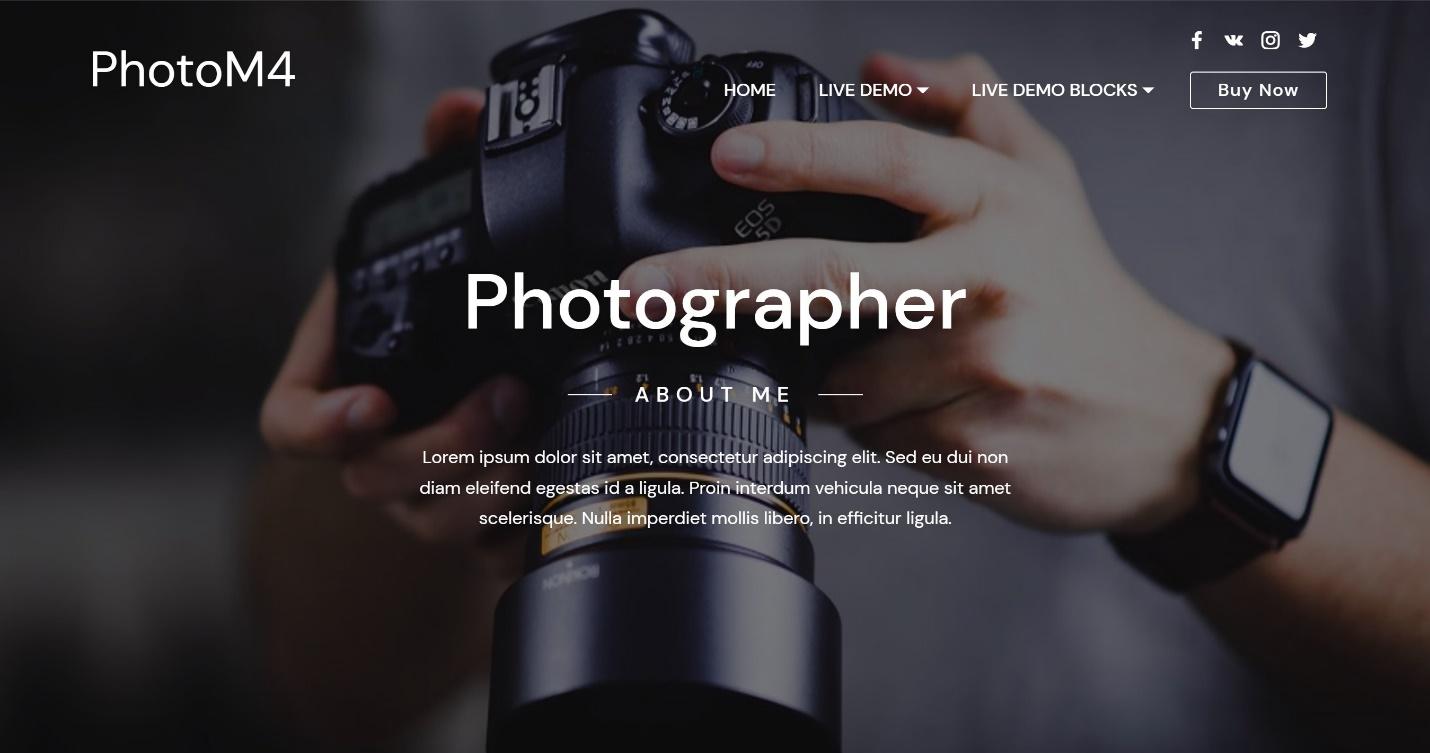 Photographers and photo studios can use the
PhotoM4
theme to create a website that presents their work in attractive galleries and encourages visitors to book their services. Header options let you
swap the full-bleed homepage image for a slider or video to let visitors view a selection of your best work
. You can also use image and text blocks to share your story and creative vision. Purchasing the Mobirise Builder Kit will allow you to add a shop to sell your work, let clients book photographic services for special events, and offer photography courses and workshops.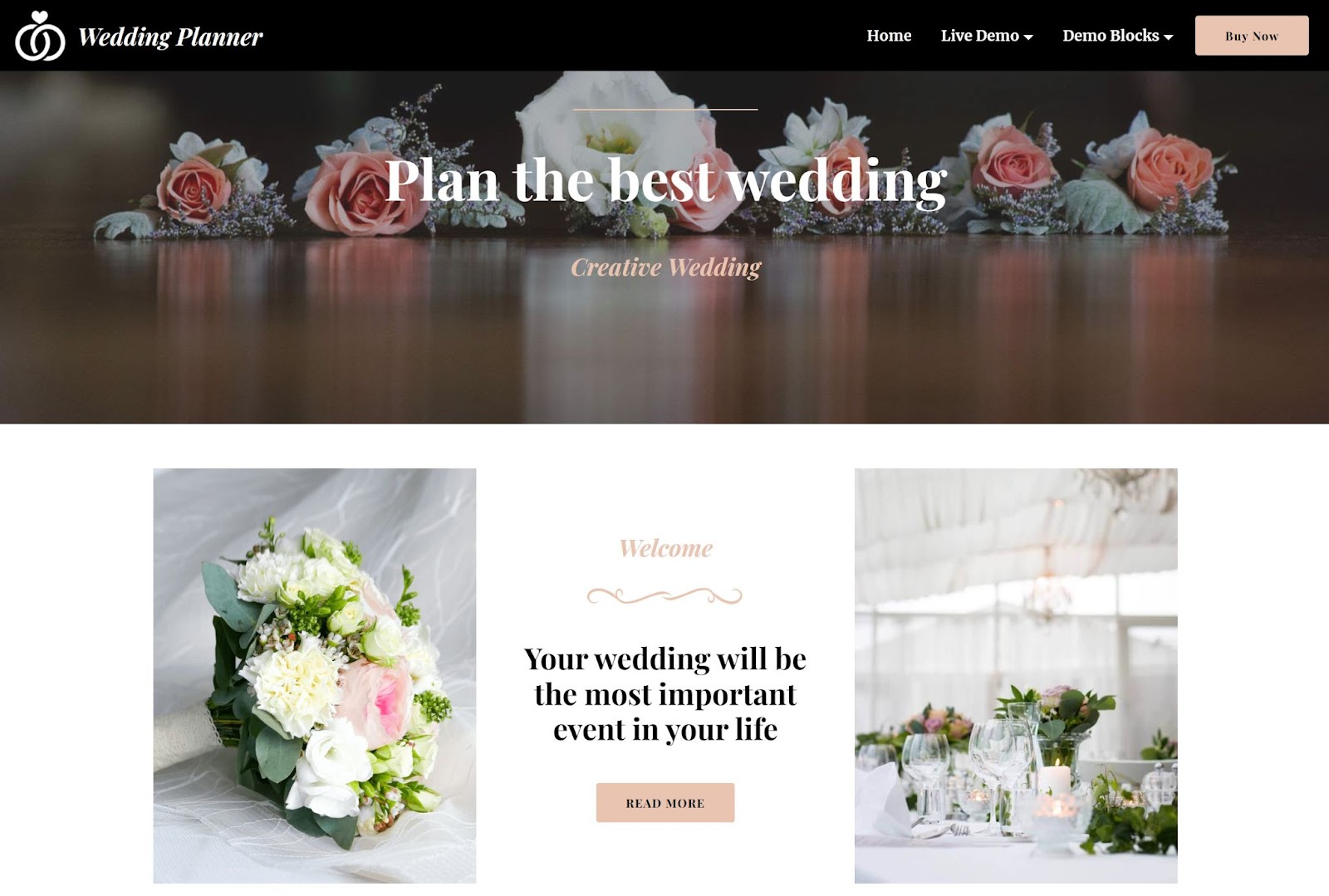 Whether you want to create a website to promote a wedding business or simply share your big day with friends and family, the
WeddingAMP
theme has the essential features you need.
Because it's optimized for fast loading on mobile, you don't have to worry about uploading too many images or videos
. With social sharing features built in, couples can quickly spread the news about their upcoming nuptials, while wedding planners can promote their services on the top social media platforms. Unfortunately, you'll have to purchase an extension to embed an Instagram or Facebook feed.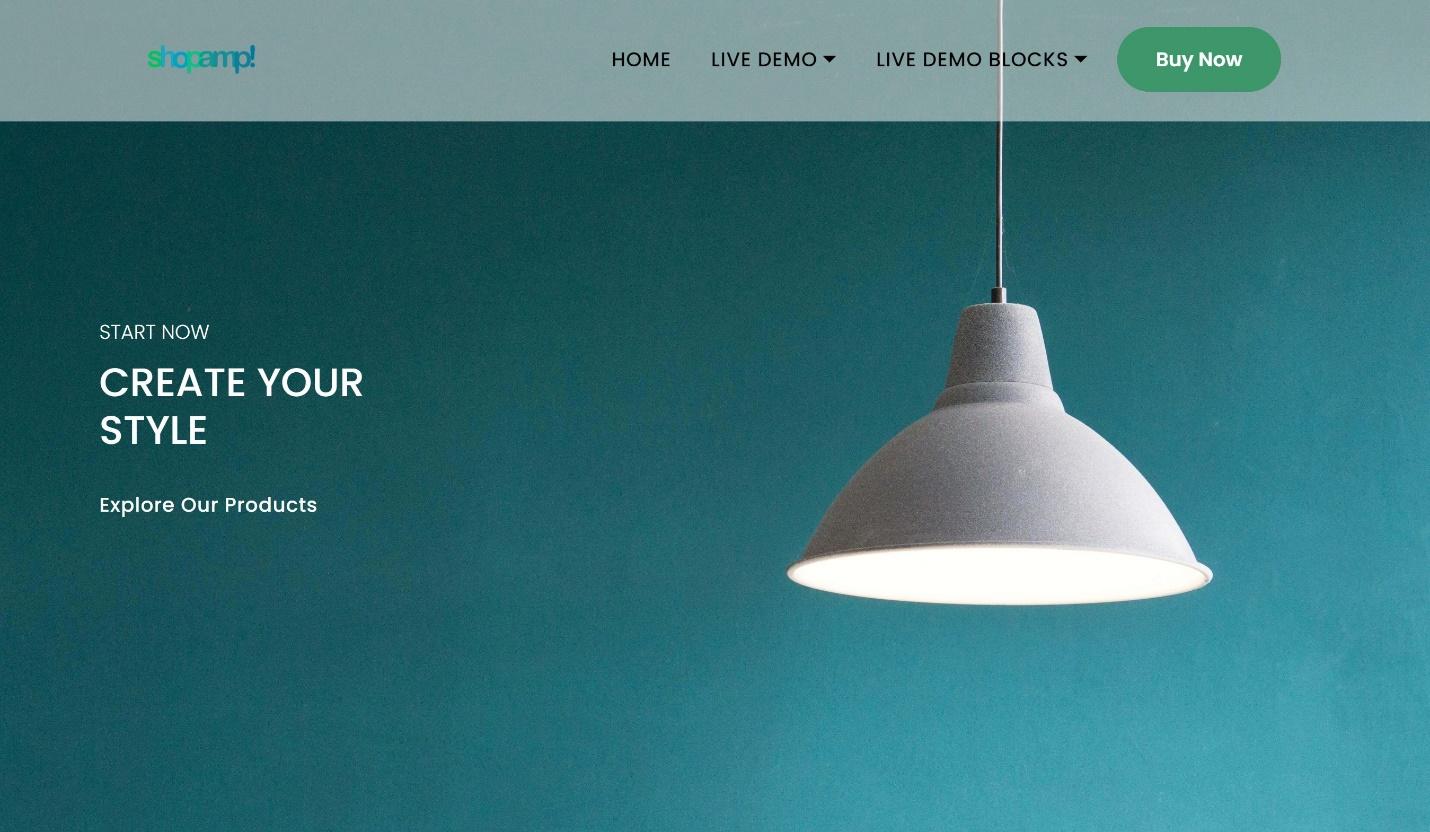 ShopAMP
is another fast-loading theme that's ideal for stores that target shoppers who browse and buy on mobile. Its
minimalist style lends itself to e-commerce sites
offering a range of products, from home décor to fashion and everything in between. Clean-looking shop page layouts let you display 4-24 items per block. By clicking on an item,
shoppers can bring up a popup with a full description and bold "Buy Now" button
. To take advantage of this theme's e-commerce features, you'll need to pay for the PayPal or Smart Cart extensions. This will allow customers to add items to their shopping carts and pay online.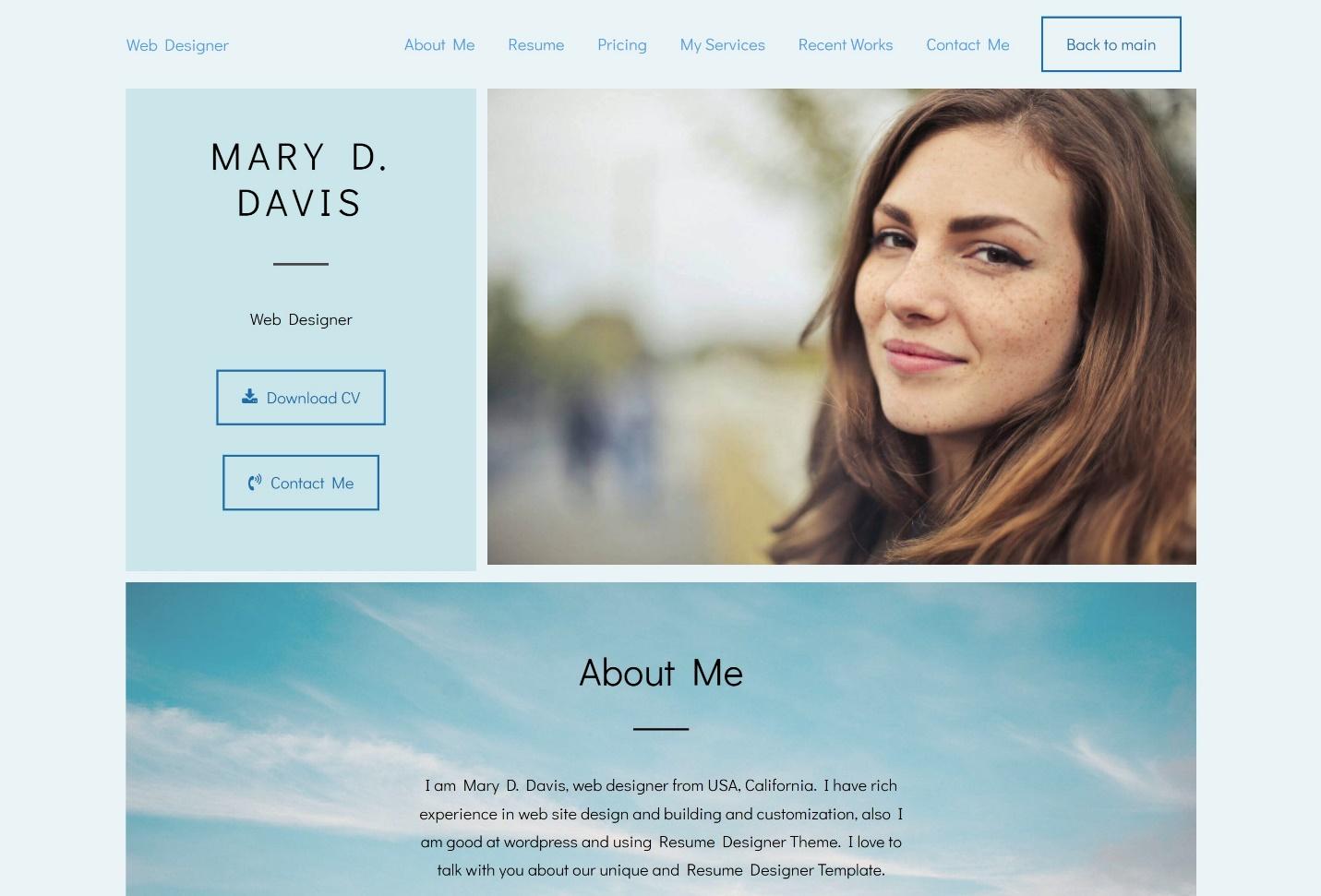 ResumeAMP
can help professionals quickly create an online presence, share their expertise, and capture the interest of clients and recruiters. The homepage demo gets right to the point and invites visitors to download your resume or contact you about a project or job. Visitors can find
all the essential information about your educational background, work experience, and skills in a single short scroll
. You can also use blocks to allow interested clients to explore more detailed presentations of your recent work.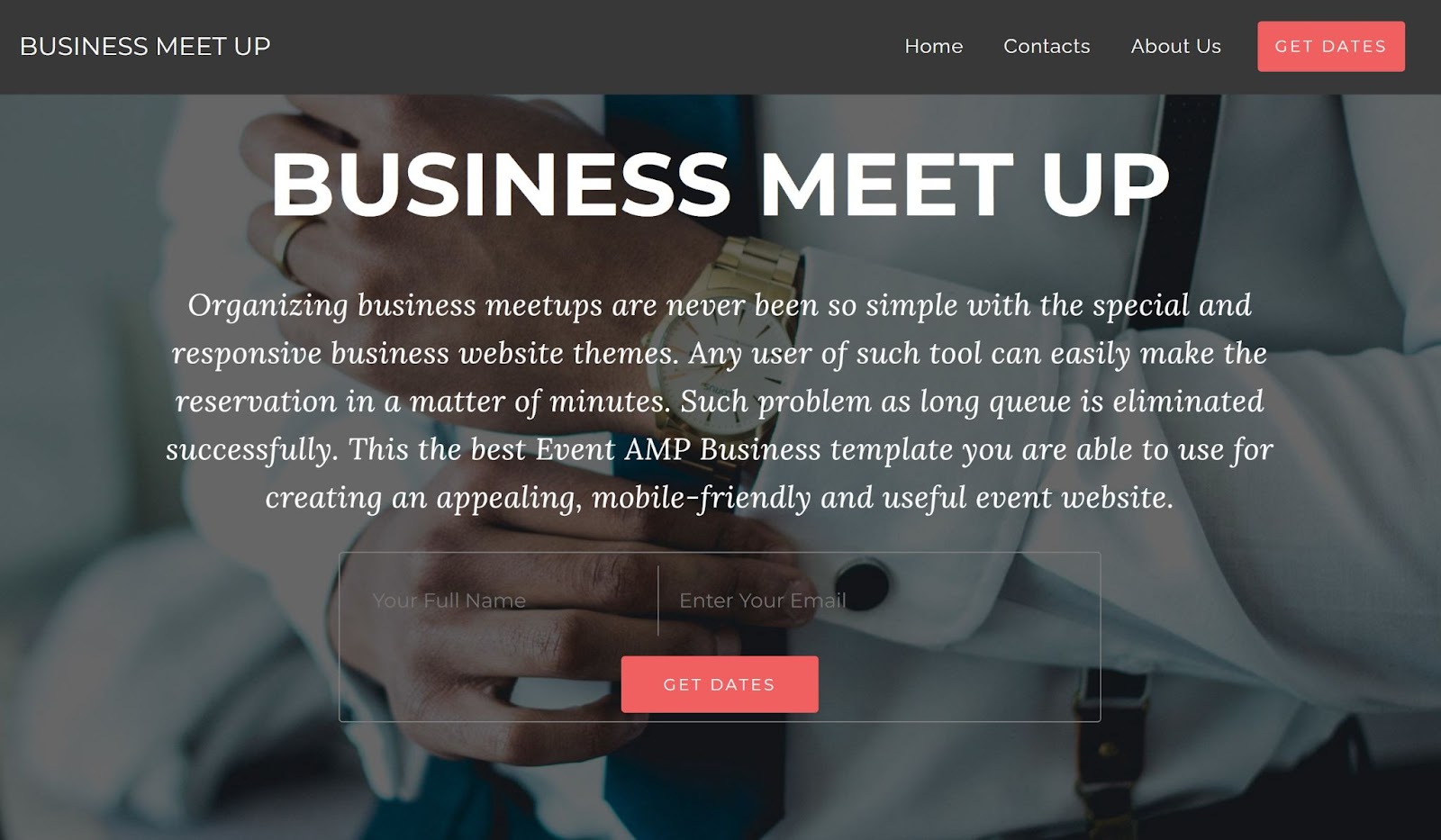 The
EventAMP
business template is highly flexible, making it
a good choice for either a landing page or website
for a business event, professional conference, or corporate meetup.
When visitors land on your page they're immediately prompted to sign up
and check dates for the conference. You can use a number of different layout options to add details about your speakers and program. Blocks also let you add an event timeline, ticket pricing, and testimonials.
Didn't Find What You Were Looking For? Check Out These Templates from Our Favorite Site Builders
If you're not set on using Mobirise for your website, all-in-one builders like
Wix, Squarespace, and Hostinger Website Builder make it a lot easier to build your site
. Compared to Mobirise, these builders make it much easier to find the right template for your niche, and the one you choose will come with all the features you need. They also offer free hosting SSL certificates with every plan – even Wix's free plan.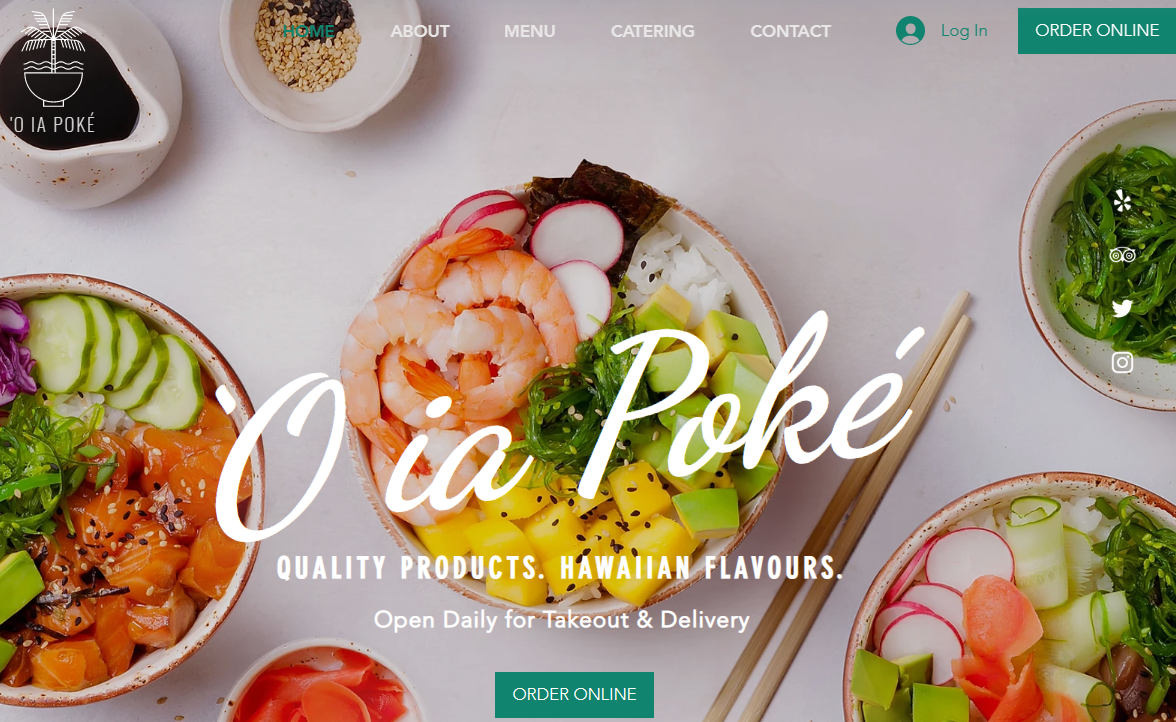 Poké Restaurant
is a Wix template with the perfect vibe for a trend-setting restaurant or catering business. As visitors scroll, mini animations, buttons that change color, and design elements that slide in enliven your page. But this template is also easy to navigate, with prominent links to your About, Menu, Catering, and Contact pages. The
Wix Orders app lets customers browse
your takeout menu, place and pay for online orders, and arrange pickup/delivery
. With Wix Reservations, they can also check availability and reserve a table for dine-in. The sticky social media sidebar has links to Yelp and Trip Advisor, so diners can browse and share positive reviews.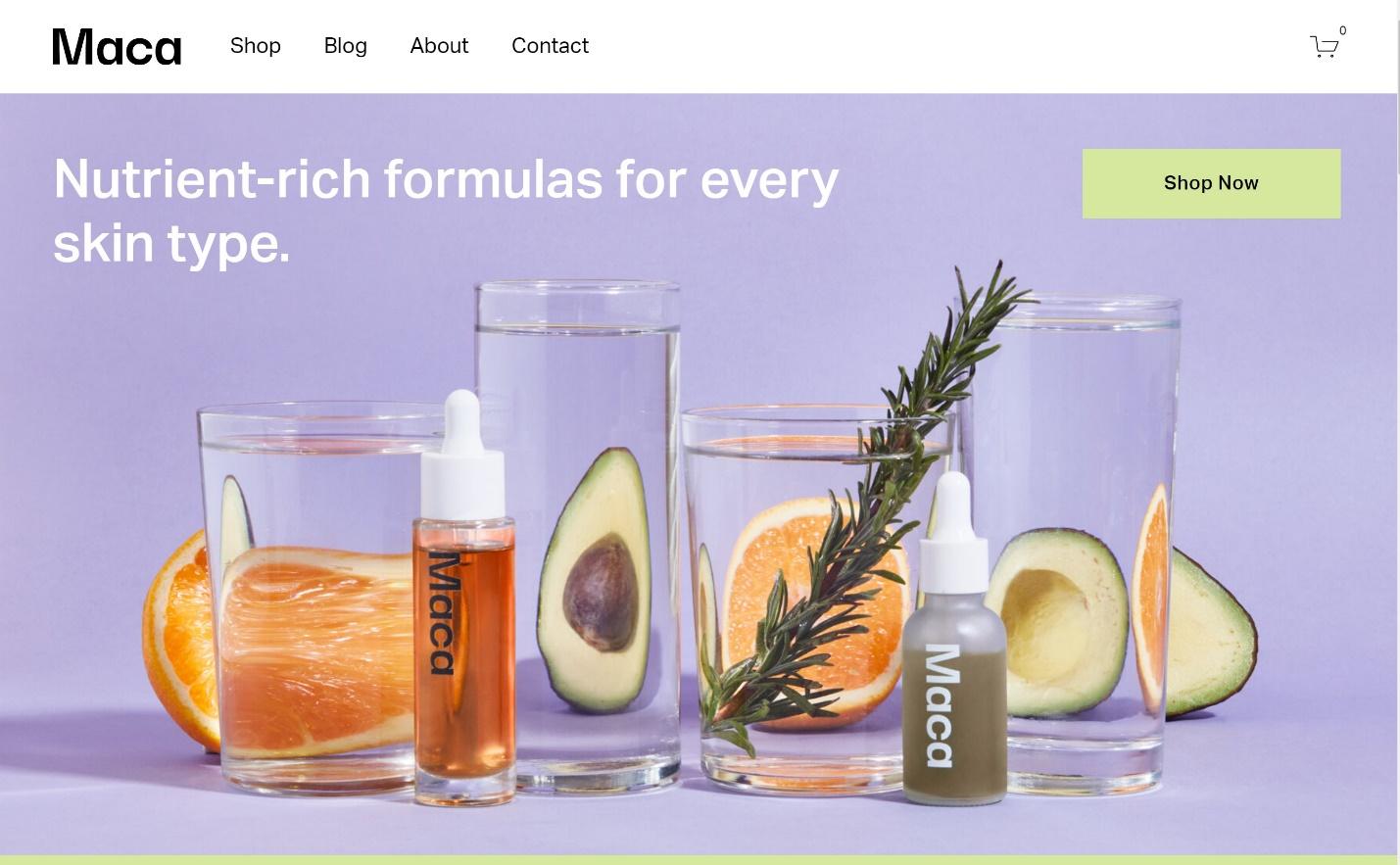 There's so much to like about Squarespace's
Maca
template, like its discreet hover effects, sensory video clips, and clean design. Shoppers can learn about your products' organic sourcing and skin care benefits right on the homepage. A click on a featured product image leads straight to a
detailed description that includes key ingredients, "how to" visuals/instructions, and reviews
.
Squarespace's e-commerce features
let you tag products with limited availability and sale labels to prompt shoppers to buy. You can also
suggest related products and automate "back in stock" notifications
. Merchants can manage everything on their online dashboard, including inventory, shipping and fulfillment and taxes.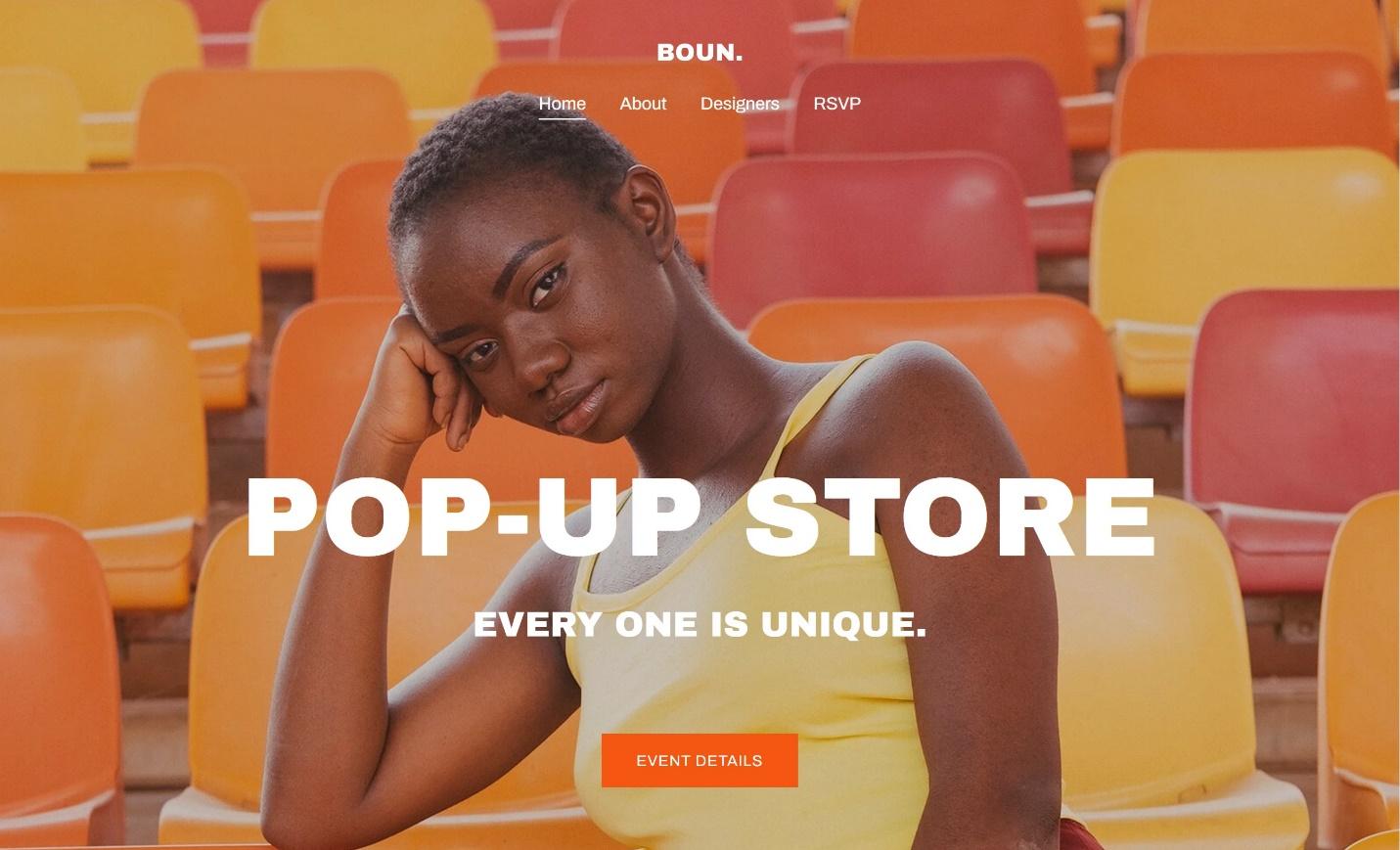 Boun's
bold graphics, vibrant design, and ample features make it easy to build a website for a pop-up retail, restaurant, or music experience. This template packs
eye-catching image galleries, a video, and all the essential information on a single attention-grabbing page
. The built-in social media links are another feature you can use to post 'save the date" and "countdown to the event" reminders that can boost ticket sales. When you choose Hostinger for your website builder, you also
get access to its suite of helpful AI tools
, which can help you write content, design a logo, or enhance images.
Are the Best Mobirise Templates Right for Your Website?
While Mobirise's themes are modern and attractive, you'll need to pay extra to build a fully functional website. Themes don't come with important features that let you add live chat or embed social media feeds, for instance. To add advanced features,
you have to pay for extensions or purchase the Mobirise Builder Kit
. Both have to be renewed yearly. Mobirise is also not the best fit if you want to create a website for a store or service business because of its limited e-commerce tools. However, if you're looking to launch an attractive, professional site with some basic e-commerce functionality, you'll likely find a Mobirise theme or template that provides a great foundation for your vision.
FAQ
Is Mobirise really free?
No. Mobirise offers a free app, but little else is free. You'll have to pay for hosting separately because Mobirise doesn't offer a hosting service. You'll also have to buy extensions to get features certain other builders include for free. For example, if you want to build a website for a coffee shop, you'll have to pay to add a shopping cart extension. You can find better value alternatives in our in-depth review of the 10 best website builders for 2023.
Is Mobirise safe?
Though there have been some issues raised about security in the past, the Mobirise app is safe to download and use. However, while there are attractive themes for stores and service businesses, to publish a free secure website you have to pair Mobirise with a (Payment Card Industry (PCI) compliant hosting platform.
What is the best free Mobirise alternative?
Out of all the most popular Mobirise alternatives,
Wix offers the best free website plan. You can choose any of its 800+ designer-made templates and be confident most will have the features you need built in. You'll also have access to tools and analytics data to help you attract traffic to your site, including a personalized SEO plan.
Is it easy to make a website using Mobirise?
While Mobirise promotes its app-based website builder as easy to use, it's not as user-friendly as popular cloud-based platforms like Wix and Squarespace. That goes for everything, from choosing the right template to customizing it to suit your needs. Our step-by-step guide to building a website shows just how easy it can be – as long as you choose the right builder.