Website Planet
had the chance to sit down and chat with Victor Erukhimov, CEO of
Avatar SDK
, a new solution that enables game developers, from indies to AAA companies, to generate millions of realistic avatars from selfies. We will learn what makes companies choose Avatar SDK as their go-to platform to create avatars from selfies that REALLY look like you, and what this means for the future of industries like gaming, ecommerce and marketing.
Give an overview of your products and services.
Avatar SDK creates game-ready realistic avatars from selfies. Our service is used to create NPCs (non-player characters) and avatars of gamers in all kinds of games and 3D experiences. This technology can be used in a game, AR/VR app or any social 3D experience such as VRChat.
Our product boosts engagement when people who know each other in real life, recognize each other's avatars. It also makes the creation of NPCs significantly cheaper. We are helping any business in need of creating 3D avatars.
Your friend, who knows you in real life, sees your avatar in a 3D experience. The likeness has to be good enough so that your friend recognizes you.
First of all,
Avatar SDK is the only service that creates avatars from selfies that actually look like real people
. Our focus groups regularly show that people can recognize the avatars we generate – it's almost like looking at the actual photo! In fact, they got so good that they can fool a facial verification system, so we had to create the Avatar SDK Deep Fake Detector, and we even use a facial recognition system to test every new version of Avatar SDK. On the other hand, our competition is either creating cartoonish/stylized avatars that are unrecognizable, or require way more than just one selfie.
Our avatars are ridiculously easy to integrate and use on any platform.
Also, we've just released the MetaPerson avatars that are game ready, fully animated, and lifelike models created from a single selfie with a lot of customization options for the facial features, body and clothes. And, our customers consistently praise our flexible API and outstanding support, we believe these are strong reasons why they go with us. Products such as games see increased engagement, resulting in better scores and higher sales numbers. One of our customers, a VR game called Drunkn Bar Fight, told us that their Oculus Store rating increased by 5% a couple months after they integrated Avatar SDK into the game!
What industries or business sizes benefit the most from your solutions?
Our customers are the developers of games and VR experiences, marketing campaigns and e-commerce applications. They come in all sizes, from startups to Fortune 500 companies, from indie game developers to AAA studios. One thing you realize very quickly when you create your first 3D experience is that content is key. If you think about images, there's lots of stock collections as well as AI tools for generating images. When we talk about 3D models, there's very few choices. The gaming industry spends billions of dollars on content creation. We are giving our customers game ready avatars so that they don't have to create their own. They either work with us directly or through our partners, such as Reallusion and DAZ3D, very popular avatar creation software that have integrated Avatar SDK. ​​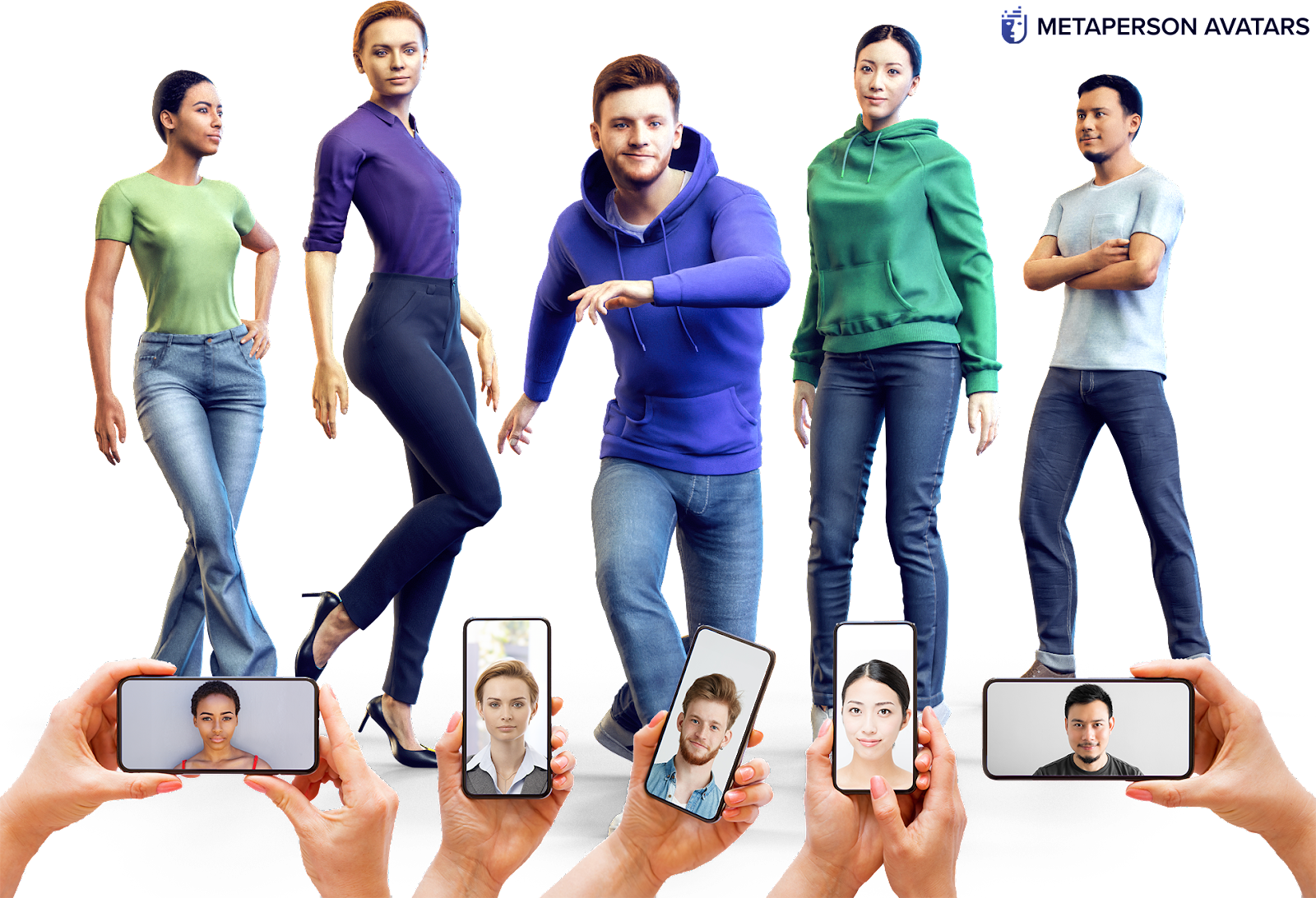 Another read headache that game developers had is related to an avatar creator. Before Avatar SDK a game developer had to implement their own interface for introducing avatars for users, including creation, visualization and customization. Now, with the MetaPerson Creator, that's no longer a problem. It works great on both computers and phones, so developers can just focus on making the best games they can. We handle all the avatar stuff, making it easy for users to jump in and have fun in the game! There have been a few attempts to create realistic avatars from selfies in the past, and most didn't work out. People expect a lot from this kind of tech, so we had to work hard to not only get customers to try something new but also to overcome the bad rap this tech got from earlier attempts. But in the end, our customers see how good our solution is and decide to use Avatar SDK in their products.
And what makes them eventually choose you over your competitors?
They choose us because it is so easily available to everybody:
it takes just a selfie to create an avatar
! With Avatar SDK they can create thousands of NPCs, a job that would need a small army of 3D artists without us. They also get a feature to make recognizable avatars for their users. The customers who compared us against our competition tell us that our REST API is more flexible and user-friendly.
What integrations or third-party tools does your product support?
Avatar SDK can export models in a variety of formats, including fbx, glb and gltf. It can be used via the MetaPerson Creator or through our flexible REST API on practically any platform. We spent a lot of effort on optimizing the MetaPerson Creator for both desktop and mobile platforms. Also, it is super easy to use Avatar SDK with the most popular 3D engines: Unity and Unreal Engine. Plus we have plugins for both as well as detailed instructions on the integration.
What opportunities and challenges do you see in the future of your industry?
I think that inevitably the tech for content creation is going to develop at a pretty fast pace. In a few years we will get photorealistic avatars created from images or short videos. Eventually, we will get meetings in virtual reality of the same quality as face-to-face meetings. The pandemic has normalized zoom meetings, but they haven't replaced building relationships during informal chats over a cup of coffee. Remote VR meetings will improve productivity as we will spend less time on travel and time zone adjustment, and will have a positive impact on the environment, as we won't need as many flights.
And what about your future? Any upcoming features that users should look forward to?
Well, we released the MetaPerson avatars last week, this was a culmination of more than a year's work. We definitely have a lineup of impressive new features for the MetaPerson avatars. There are a lot of clothing assets waiting to be imported. We are looking into ways to make clothing design and import cheaper, right now this is a significant cost factor holding back some of the projects of our customers. Also our research team has just released the tool to create recognizable avatars from text description and we are looking into animating our avatars. And, more generally, we are interested in content creation for 3D experiences. It's a really exciting time to be shaping the future of media, and we can't wait to show the world what's next for Avatar SDK!