American Marriage Ministries (AMM) exposed PII and sensitive data belonging to marriage officiants and married couples.
Company name and location
American Marriage Ministries (AMM), based in the US
Size of the breach
Almost 630 GB of data, over 715,000 files
Data storage format
AWS S3 bucket
Countries affected
The United States
Exposed data

Ministers' PII: Full names, email addresses, phone numbers, minister IDs, home addresses, photos of officiants
Married couples' PII & sensitive data: Full names, dates of weddings, locations of weddings, pictures from weddings (incl. images of guests)

Date range of files
March 31st, 2018, to April 2022
How many people could be affected?
Around 185,000 officiants and roughly 15,000 married couples (and their wedding guests). Our estimation is based on the number of unique officiants' documents and pictures.
The
Website Planet
research team discovered a data exposure affecting American Marriage Ministries (AMM), a non-profit constitutional church. American Marriage Ministries provides ministers with free ordination, advocacy, and training to become fully-fledged marriage officiants. According to AMM's website, the organization has ordained over 900,000 ministers throughout the United States since it was founded in 2009. American Marriage Ministries' Amazon bucket was left unsecured, without any password protection or encryption controls in place. The organization's bucket has therefore exposed the PII and sensitive data of ministers, married couples, and various wedding guests. We know the bucket belongs to AMM because the organization's logos appear on numerous files. Amazon is not responsible for the misconfiguration of AMM's open bucket. Exposed files include ministers' program application forms, over 500,000 ordination certificates and minister identification documents, and marriage licenses that contain details about newly-wedded couples. The bucket also contained more than 140,000 pictures of ministers, couples, and guests at wedding ceremonies. While we cannot and do not know whether hackers found the data, AMM's open bucket may violate people's privacy and could facilitate phishing attacks in the wrong hands. You can see examples of ministers' information and a married couple's data in the screenshots below.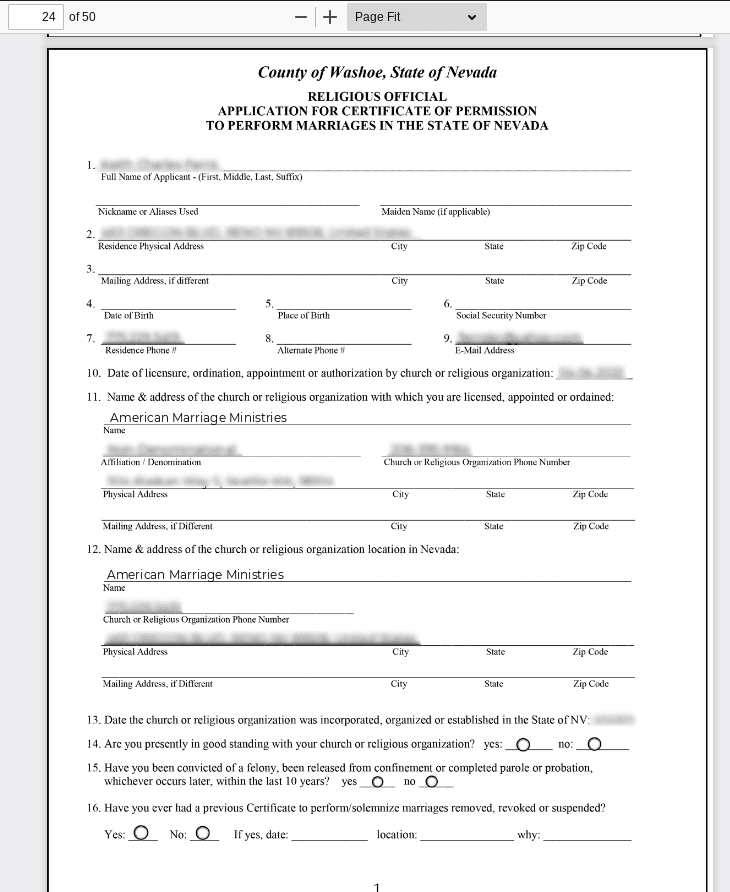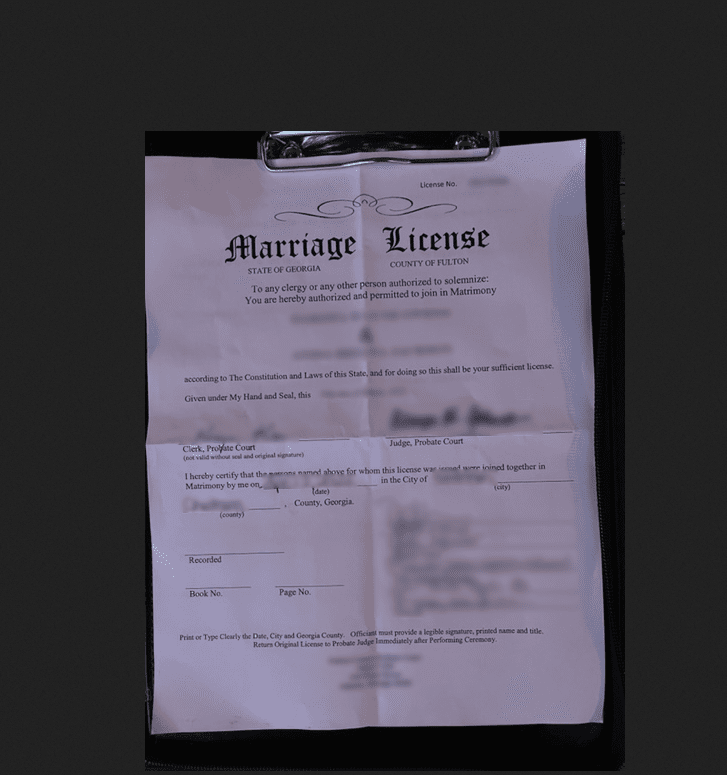 Exposure Timeline
| | |
| --- | --- |
| When did we find AMM's data? | April 26th, 2022 |
| Who did we contact to close the breach? | AMM and US Cert |
| When did we responsibly disclose the breach? | After initial contact, we responsibly disclosed the breach to AMM on April 29th, 2022. |
| What did they say? | In follow-up messages, a representative from AMM told us that they were trying to fix the issue |
| When was the breach secured? | May 11th, 2022 |
Response from AMM's Executive Director:
"AMM appreciates WebsitePlanet's bringing this matter to our attention, and moved quickly to investigate their report. The bucket in question was intended to be public, however a specific folder within the bucket which contained minister addresses and emails was sealed off after correspondence with WebsitePlanet. The other documents and images were intentionally public, and most are uploaded by our ministers to their public profiles. Our website contains a social feature that allows ministers to upload photos and other details about weddings that they officiate including couples names, venues, and other relevant details. AMM doesn't actively moderate all of the photos uploaded to our site, and we allow our ministers to upload images for general viewing at their discretion. 
AMM does not collect or publish any financial information, birth dates, social security numbers, and other such sensitive information, and any forms that we send out to our ministers leave those sections blank so that they can fill that information in themselves before submitting them to local government offices."
How and Why We Report on Data Breaches
We want to help our readers stay safe when using any website or online product. Unfortunately, most data breaches are never discovered or reported by the companies responsible. So, we decided to do the work and find the vulnerabilities putting people at risk. We follow the principles of ethical hacking and stay within the law. We only investigate open, unprotected databases that we find randomly, and we never target specific companies. By reporting these leaks, we hope to make the internet safer for everyone.
What is Website Planet?
Website Planet is the number one resource for web designers, digital marketers, developers, and businesses with an online presence. You'll find tools and resources for everyone, from beginners to experts — and honesty is our top priority. We have an experienced team of ethical security research experts who uncover and disclose serious data leaks as part of a free service for the online community at large. This has included a breach
affecting a famous US news network
, as well as an incident that
exposed website traffic for millions of internet users
.
You can read about how we tested five popular web hosts to see how easily hackable they are here
.