💯

Free Plan
No

📄

Number of Templates
10+

🔌

Apps/Integrations
Yes

🛒

E-commerce Tools
Yes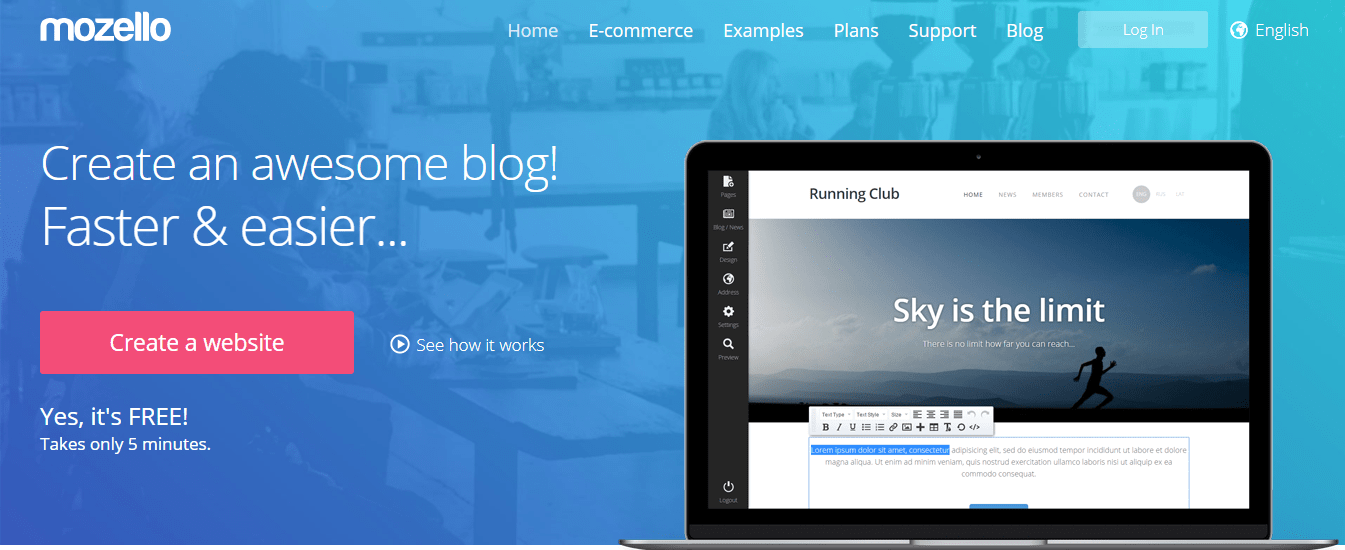 Mozello Offers the Basic Tools a Small Business Needs to Establish a Professional Online Presence
To compare the best website builders on ease of use, templates, customer service, and value for money, we tried to build the same site on each platform. Check out the results here.
A product of a small software company based in Latvia, Mozello caters to the DIY website builder who lacks extensive coding knowledge. Developers have their own tools here, as well, but this site builder is largely for the beginner.
As a freemium website builder, Mozello lets you set up a website at no cost at all in just a couple of minutes. Many of their responsive themes allow for basic customization, and the site editor lets you build a decent business website.
Mozello deviates a little bit from the cookie-cutter approach taken by some freemium site builders in that it offers many solid opportunities for customization through JavaScript, CSS, and HTML access. Developers can design highly customized sites and integrate all sorts of apps to build a robust website.
One of Mozello's best features is its support for multiple languages, something only a few builders are able to offer. Other neat features include a powerful inbuilt eCommerce function, SEO, and full blogging functionality.
There is obviously a lot that could be improved, starting with the site editor, which sorely lacks a drag and drop functionality. There is a steep learning curve when it comes to simple things like adding elements and moving them around as desired, and this takes away from Mozello's claim of simplicity.
Overall, Mozello is a well-priced site builder, and upgrading to the premium plans unlocks a host of impressive features that let you build a robust business website.