The Google Name Sets High Expectations. Does Google Sites Meet Them?
You would think a website builder with the Google name behind it would be powerful, intuitive, and user friendly, right? I hadn't heard of Google Sites before Website Planet asked me to review it, but I was excited to give it a try since I love Google Docs and other Google products.
Did it meet my expectations? Sort of.
If you're looking for a simple, free way to present information online and don't need fancy features, it can be a useful tool. However, if you want to build a fully functioning website to establish your business's online presence, Google Sites won't cut it. You'll get far more templates, design options, and freedom with Squarespace or another more robust website builder.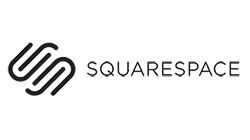 Save up to 30 % on your Squarespace plan today!
Plus get a free domain for one year!
1031 users used this coupon!
The user experience of Google Sites is on par with any other Google product. It's a clean and simple interface that doesn't get too complicated, and it seamlessly connects to every other Google product, like Google Analytics and AdSense – a must for nearly every website these days.
But Google Sites hits its limitations very quickly. It started out as a tool for creating project wikis (i.e., an online text document for teams), internal company sites, and other internal projects. And while the company's improved it in recent updates, it still doesn't go much further than the original.
In this review, I'll highlight elements that demonstrate exactly how you can use Google Sites effectively – and where it falls short.