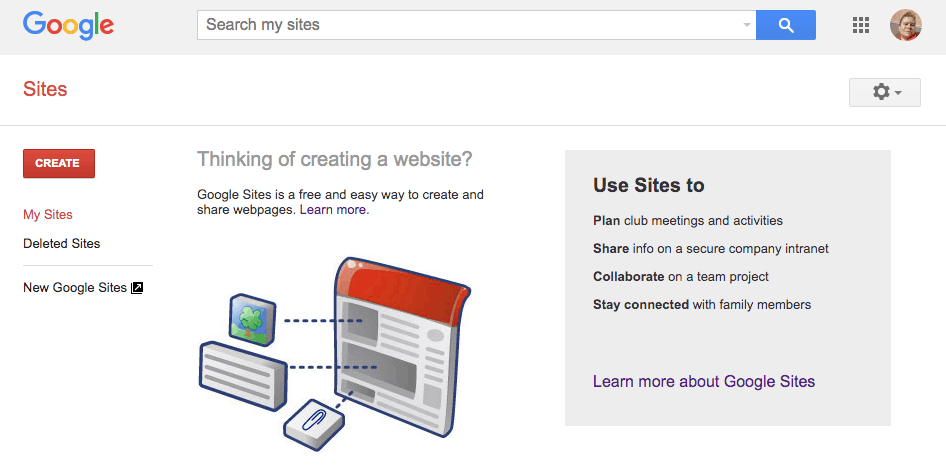 Google Sites Makes Things Simple but Has Lots of Limitations
When it comes to tech giants, few can compete with Google. They've mastered the search engine game, provided the world with their own personal assistants with Google Home, and even revolutionized the road with a self-driving car. But the real question is, can Google create a good website? Enter, Google Sites, Google's website builder.
Google Sites is a free and straightforward solution if you're looking to build a basic website. And, if you have a Gmail account, you can sign straight into your Google account and get started building your website. There are two versions of Google Sites, Classic and New. The New Google Sites has fewer features than the Classic version, and Google is planning to phase the Classic version out eventually.
As a website builder, Google Sites is very limited, so you're likely to find yourself looking for a more suitable long-term solution. For a free alternative with better customization options and overall functionality, consider using Wix. You can read our expert review to learn more about Wix's features.