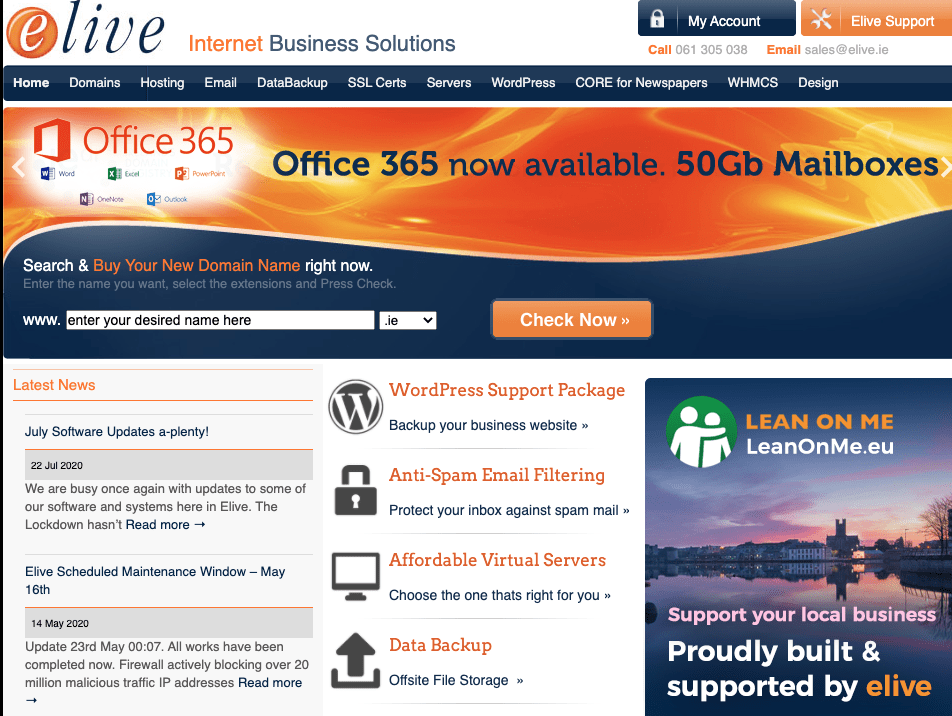 Excellent Reliability – But Storage Limits Can Hold You Back
Elive is an Irish company offering a range of business solutions, including hosting, domain names, and even web design services. It's not particularly well-known outside of Ireland, and it may struggle to compete with international hosting giants like Hostinger. Is it still worth considering then?
The answer to that question is, it depends. If your website visitors are primarily in Ireland, then the fact that Elive's servers are located in the country could mean faster loading speeds.
Elive offers shared hosting and VPS (virtual private server) hosting, and its plans are affordable, albeit not very generous in terms of resources. There are no unlimited plans.
I spent three months testing every aspect of Elive's hosting service, evaluating its performance, and chatting with its support team, to bring you a hands-on overview of what you can expect when you host your website with Elive.
The TL;DR of my experience with Elive is: while I was really impressed with its almost-perfect uptime, and its performance was often decent, it doesn't really have any standout features, its storage limits are a little stingy, and its WordPress Support is expensive. Is Elive sufficient for your needs? Read on to find out.