Intuitive and Easy-To-Use Visual Workspaces for Project Management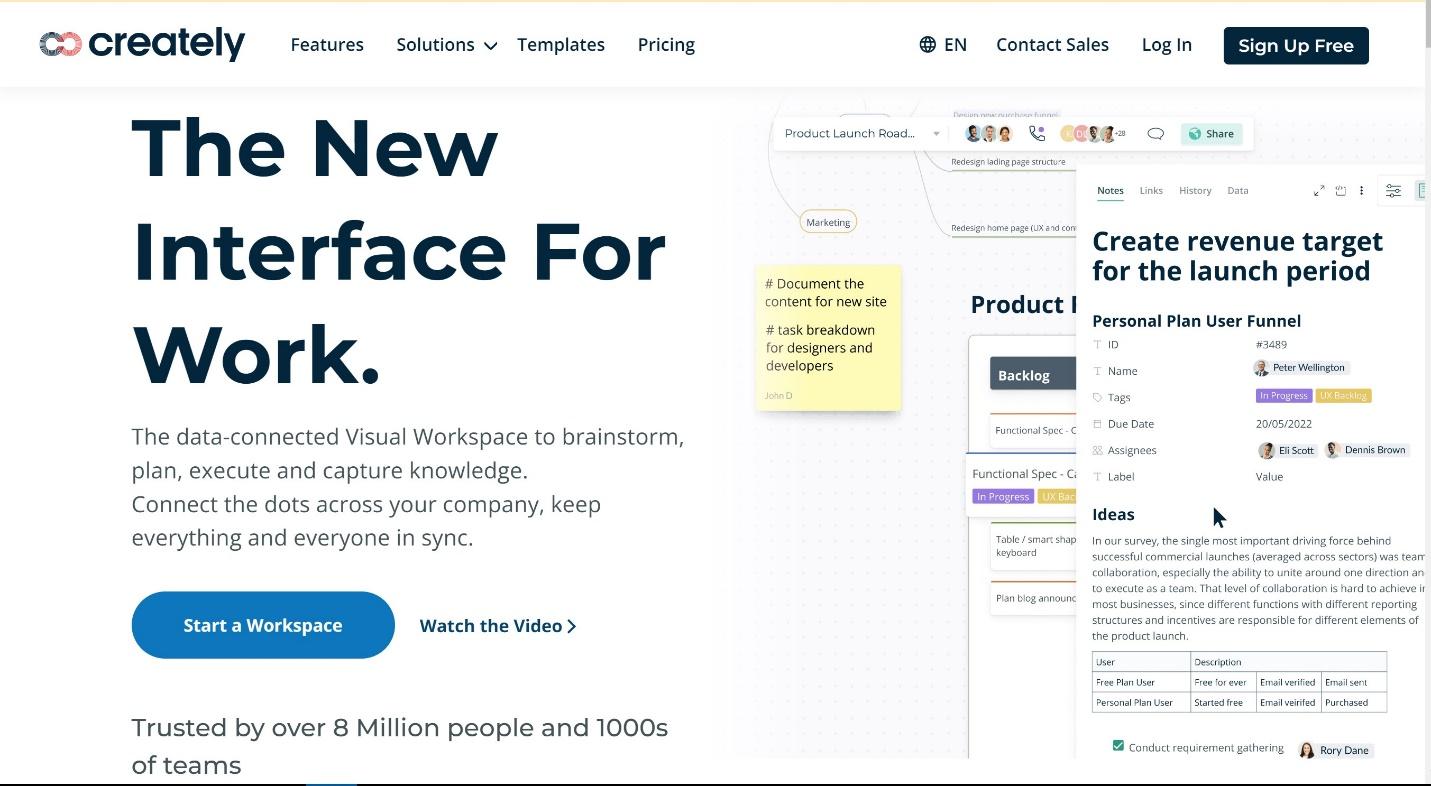 Even if you've never worked with project management, diagramming, or data visualization software, Creately's software is easy to master. Teams can quickly grasp complex tasks and processes on Creately's visual workspaces.
Multiple tools facilitate collaboration, including built-in commenting, notes, smart notifications, and video conferencing. But Creately's Realtime Mouse and Text tools are the standouts here – an entire team can view and make changes to a project's scope or tasks as if they were working from the same screen.
Creately offers a range of well-priced plans designed to meet the needs of individuals and businesses, from small to enterprise scale. A free plan and a range of free product demos allow you to test the software before you commit.
To help you decide if Creately is right for your needs, I've thoroughly researched its plans and features, tested its tools, and reviewed many customer testimonials.