Some website builders claim to be the best option for kids, but they're too basic to create a real, functional website. Other builders are too complex or difficult to use and could potentially lead to frustration.
Whether you're a parent or a teacher, I know how important it is to you to find a tool that can allow younger users to unleash their creativity and expand their horizons. But you also want to make sure the site builder you choose is safe, age-appropriate, and affordable.
I tested some of the most popular website builders on the market, with the help of my lovely niece (Karen, 8) and nephew (Oliver, 13). Together, we selected our favorites and put together this list of the best website builders for kids.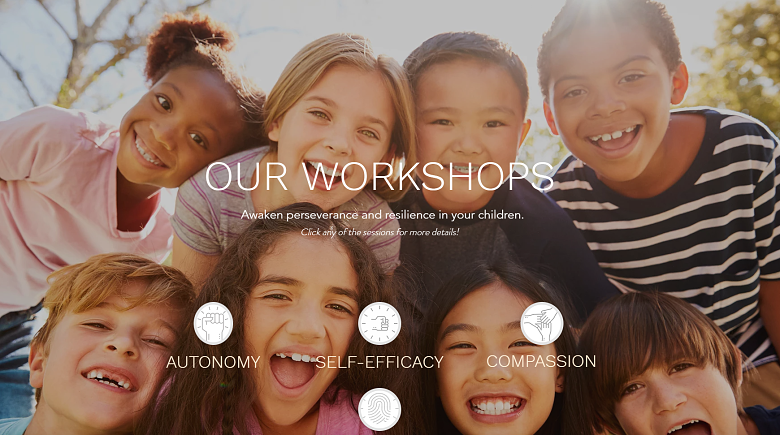 Wix offers 900+ templates for kids to choose from. The templates are divided into categories, providing a great way to get a simple website started in minutes. The drag-and-drop site editor is fun to use, and kids can easily add their own text and images, change colors, play around with different fonts, and much more.
Another option is to use Wix ADI (Artificial Design Intelligence) – a step-by-step wizard that creates a site for you based on your answers to a few simple questions. Karen said it was just like magic!
Wix has a free plan your kids can use for as long as they want. The storage space on the free plan is a bit limited (500MB), but this should be enough for a simple website. Another downside is that the free site will display Wix branding, and it will be published under a Wix subdomain (sitename.wixsite.com). The good news is that the basic paid plans are very affordable.
Features
Kid-friendly templates – If your kids are building a website as part of a school project, they might want to start with one of the templates in the Education category. These brightly-colored templates provide a lot of space to upload text and images.
Easy drag-and-drop editor – Wix's site editor makes it simple for kids to add elements and place them wherever they want on the page. Younger kids are sure to have fun playing around, while older kids will appreciate how easy it is to add new pages and functions to their site.
Wix Gallery – If your kids want to show off their photos to their friends, they can easily add image galleries to their site. They even get access to the Wix stock image library, which includes countless free photos, clipart, icons, and more.
Learn more in our in-depth Wix review.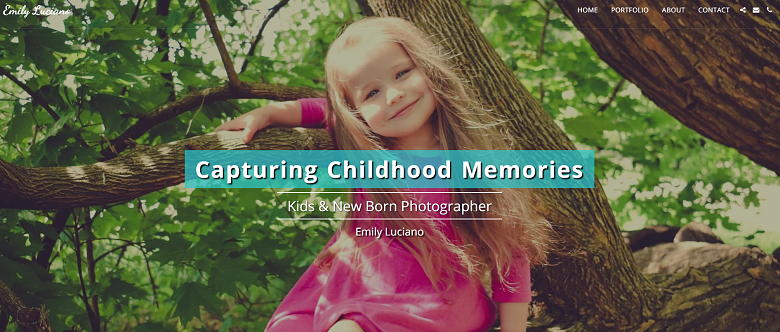 SITE123 is so easy to learn, even kids who are less computer-savvy should have no trouble picking it up. While it doesn't offer as many features as Wix, this makes it simpler to use. Oliver was a bit iffy about this one, but Karen absolutely loved it.
The SITE123 editor isn't drag-and-drop, but what we call "point-and-click" in the industry – you click the element you want to add to your site, and then click again to place it on the page. It really couldn't be easier.
SITE123 also offers a free plan. It comes with a few limitations, of course – you only get 500 MB of storage space and some customization options (such as choosing your own color palette) are locked. If your kids manage to run out of storage space or just need more color in their lives, it's easy to upgrade.
Features
Basic templates – SITE123's templates are pretty minimal and the designs look pretty similar. This means kids can get started with just about any template, without having to remove unnecessary pages and features they don't need.
Easy blogging – With SITE123, kids can easily start a blog to share their thoughts with the world (how I wish I had this option when I was a kid!). Their friends and classmates can comment on their posts and even share them on social media.
Image and video galleries – SITE123 lets you upload both videos and images to your galleries, with interesting display options such as slideshow, carousel, and more. Kids can also embed videos from YouTube or Vimeo on their site.
Find out more in our full SITE123 review.
3.Squarespace – Sleek, Stylish Templates for Artistic Kids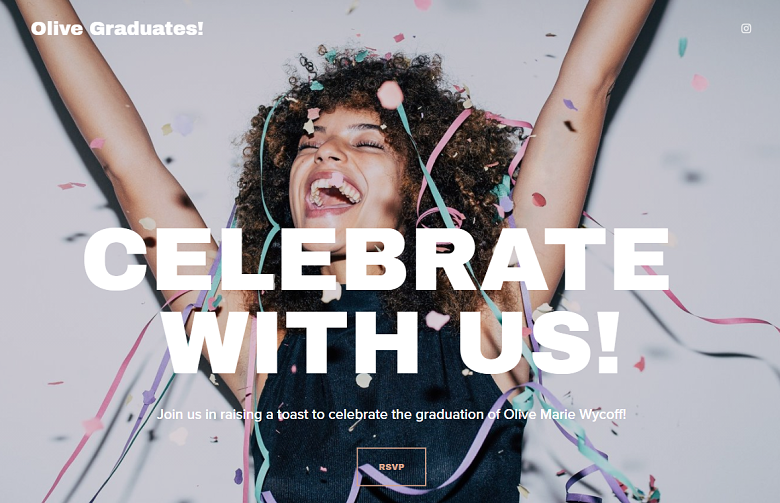 Squarespace is often praised for its striking templates, and it's template category for children is no exception. These designs come with the space to present your kids' work in the best possible light, but you can pick any template – even if it's not specifically built for their niche – and customize it with a few tweaks.
The block editor lets you choose from a series of page layouts and gives you plenty of freedom to customize the look of your site.
The page elements (buttons, headers, etc.) snap to a grid, so you can't place them anywhere you'd like – but there's an upside to this limitation. Squarespace's layouts are well-thought-out, and when you work according to the grid, everything stays neat and aligned. Trust me: this can be a lifesaver when kids are involved.
Squarespace has a series of eight different gallery layouts to display photos of your products or services, in addition to layouts for appointment scheduling, contact forms, customer reviews, and more.
Unfortunately, there isn't a free forever plan, but Squarespace does offer a 14-day free trial.
Features
Built-in image editing. Squarespace boasts the most image editing options, allowing you to make a range of adjustments (e.g., brightness, contrast, saturation, sharpness, shadows) so your visuals look their best.
E-commerce functionality. Your kid can sell pretty much anything they want, from digital and physical products to services and even gift cards. You can keep track of all sales from your dashboard.
Integrated marketing. When it comes to spreading the word about your site, few other builders offer as many tools as Squarespace: social media, email marketing, and SEO are all integrated, and you can manage it all from your account.
Unlimited bandwidth and storage. Squarespace doesn't put a cap on your bandwidth or storage, which is particularly useful for websites with lots of cute pics.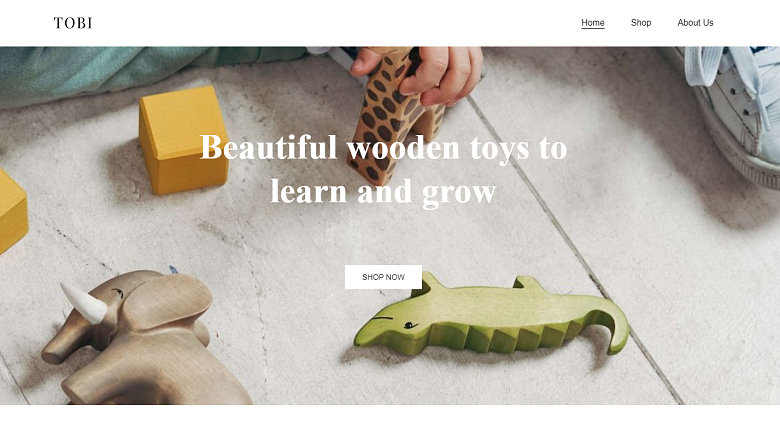 Zyro is a user-friendly website builder with built-in artificial intelligence (AI) tools that can enrich your kid's site by generating the content, and tracking how site visitors navigate each page. You focus on the look, and Zyro handles the words – teamwork!
The builder is tailor-made for children who have zero coding skills and has the usual built-in features that any beginner would need. There's a large library of mobile-responsive templates, an easy-to-use editor, free hosting, a free SSL certificate, and a 30-day money-back guarantee for the "just in case".
Zyro has around 70 templates to choose from, including several that would be perfect for a kid's site. The templates have been designed with aesthetics in mind, so they are clean, sleek, and built to highlight your content.
Features
AI writer for the content. Zyro has a built-in AI Writer that analyses copy from each industry niche, and then generates text for your site. Plus, it follows best practices for SEO. It's never too early for kids to learn about SEO, am I right?
AI Heatmap to track your site visitors. This tool shows you how your visitors are navigating through your pages so that you can rearrange your elements to maximize engagement.
Online store. Zyro has the most basic of basic e-commerce functionalities (e.g., there's no help when it comes to figuring out how to tax or ship your products). But, if all you need is the capability to accept credit card payments for your services, why complicate things with e-commerce features you won't need?
Unlimited bandwidth and storage. The very reasonably-priced paid plans for Zyro (besides the Basic plan) come with unlimited bandwidth and storage so that you can upload as many files to your site as you need to. Currently, you can't upload videos – you can only embed them from other third-party sites.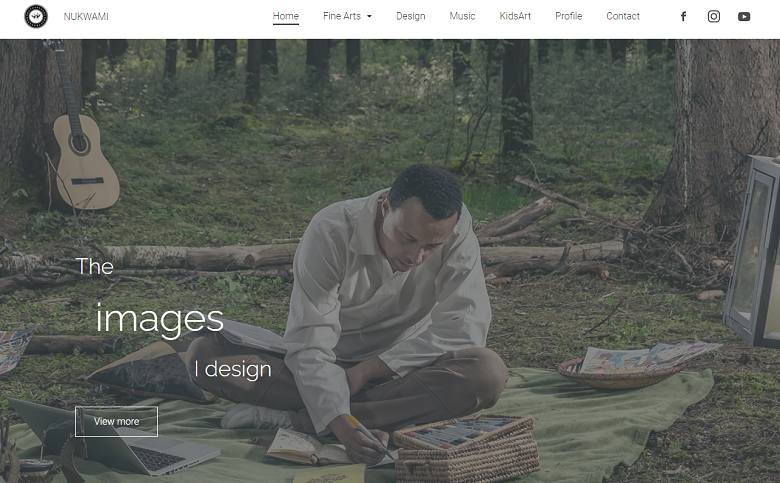 Thanks to its AI technology, Jimdo can take you from sign-up to finished website in a swift three minutes. 
The AI feature is called Jimdo Dolphin, and it works by asking you a few questions about your interests and design preferences. The result is a very basic website, but you can have it up and running in no time.
If you don't want to use the AI tool, you can manually select a template to get started. Jimdo's templates look good, though I wouldn't say they're quite as nice as the ones you'll find on other website builders like Wix or Squarespace. On the plus side, Jimdo's templates are mobile-responsive, so that's one less thing your kid has to worry about.
Features
Simple photo galleries to showcase your kid's work. Jimdo allows you to easily design the photo gallery you want. Select one of the layouts for a horizontal, vertical, grid, or slideshow display, then size and space your images, and enable a lightbox effect for improved image quality.
Create your own logo. If you need a logo, you're in luck. We tested out the Jimdo Logo Creator, and it's super easy to use. Use your new logo to brand your website and all of your other marketing materials.
Keep visitors engaged with a blog. Start a free blog to share tips, stories, or let your kid talk about their BIG-people problems. Embed videos and photo galleries or list store items in every post.
Online store for physical products. Teach your kid about e-commerce early. List up to five physical products in your store on the free plan and accept payments through PayPal. Alternatively, you can upgrade your plan to sell more and increase payment options.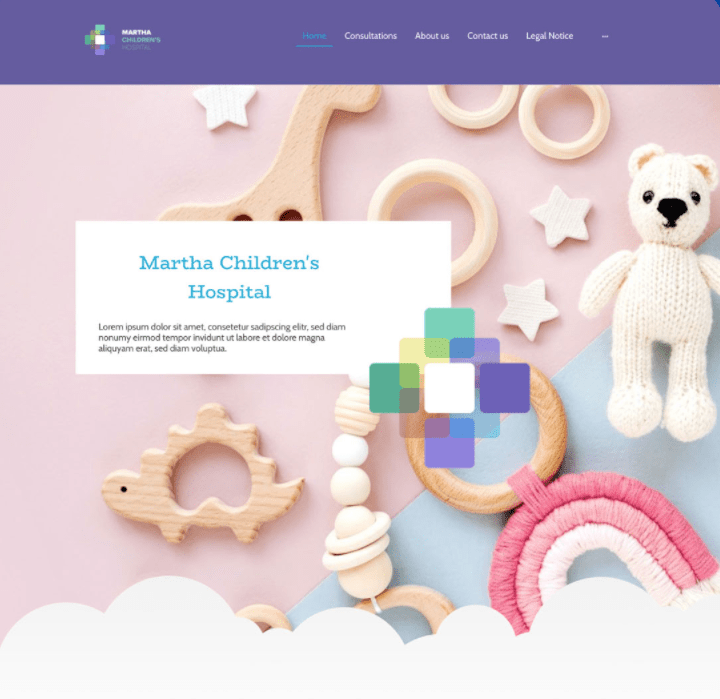 IONOS (by 1&1) is a versatile website builder with a massive library of well-designed templates, including dozens of options for children. The Starter plan (MyWebsite Now) is fairly inexpensive compared to the other options on this list, and it includes everything you could possibly need to create a gorgeous and functional website for kids.
The editor itself is pretty basic, but if you ever need help implementing a new feature for your site, you can rely on your personal consultant – provided by IONOS for free, as part of your plan. This will come in handy if you've never built a website before.
There's no forever-free plan, but for $1.00 per month, the Starter plan is almost free. Plus, you have 30 days to change your mind and get a full refund.
Features
Fully-responsive designs. All IONOS templates are pre-optimized to look good across multiple devices.
Professional email. Unlike with other site builders, you won't have to pay extra to get an email address @yourdomain. One is included for free in every IONOS plan.
Built-in analytics. Curious to see how your visitors spend time on your website? IONOS' simple analytics tool can tell you just that, and more.
Room to grow. You can easily add email marketing, an online store, or other features to your plan. Most of these cost extra, but the prices are fair overall.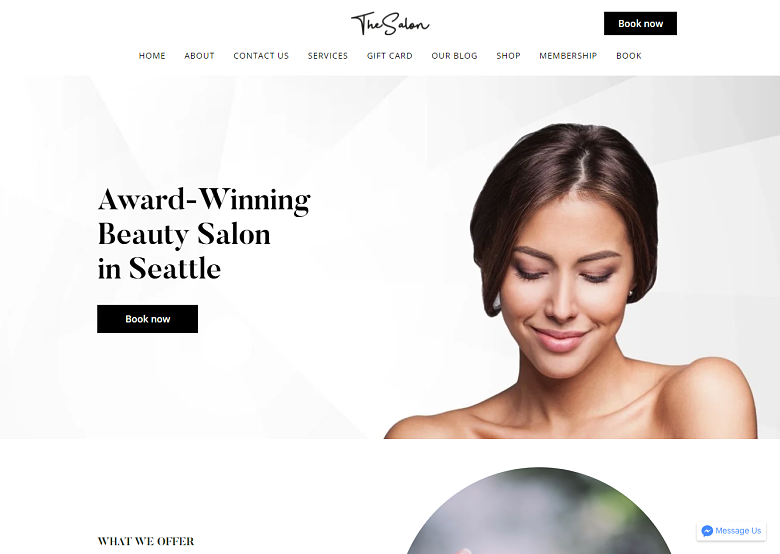 Square Online is the only builder on this list that doesn't make you upgrade to a paid plan to open an online store. Instead, it takes a 2.9% + 30¢ fee for each online sale – which means you only pay once you start earning.
You can't sell digital products on your site, but you can sell services and physical products. You can also sell memberships for exclusive content, and you can even sell event tickets, which is handy if your kid likes to hold awesome concerts for grownups in the family.
Although there's just one starting design, it's not hard to transform it into something useful for a kid's website. You can create a section on your homepage that showcases your work, for example, or display client reviews. Unfortunately, Square Online is only available in certain countries, like the U.S., Canada, Japan, Australia, and the U.K.
Features
Payment security. Square monitors transactions to keep an eye out for fraudulent purchases, and the company will even manage payment disputes on your behalf. Square Online is also PCI-compliant, which means it meets security standards set by the credit card industry.
Simple setup. Square Online's set-up wizard not only walks you through customizing your site, but your store and product inventory as well. As e-commerce is more complicated than regular site building, assistance here is pretty useful.
Customer management. Your dashboard lets you import and manage contact lists. You can group contacts however you want (for example, "top users" or "likely buyers"), contact those people, and view analytics that help you assess customer interest.
Social media integration. If you want to share your work on Instagram, Square Online's social media integration will be handy. By connecting your site to your Instagram account, you can make sales directly on Instagram's marketplace. You can also manage Facebook ad campaigns.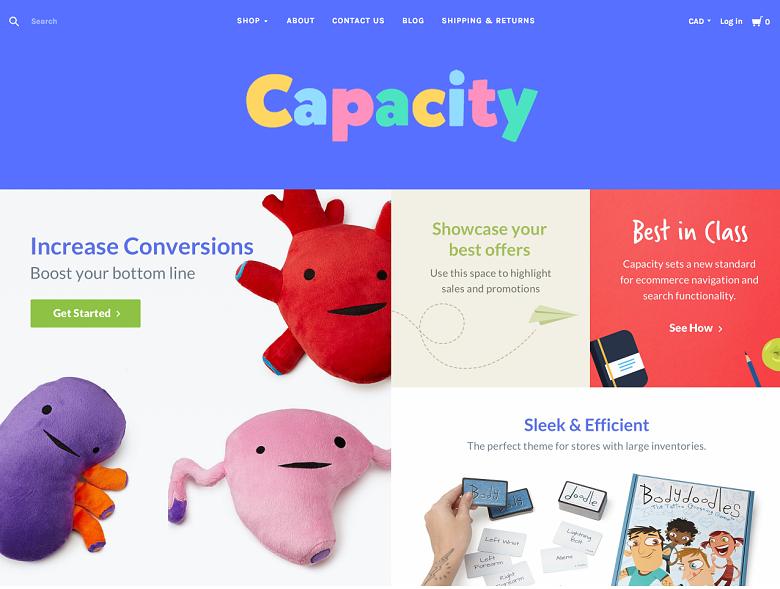 BigCommerce goes all-in on the best product management tools – it's not a website builder that your kid will want to use, but if you sell stuff for kids, this might be a good platform for you. It's made for large online retailers who are adding and selling a lot of products regularly, and it offers many features you can't easily find with other major e-commerce site builders.
There's a strong selection of e-commerce templates, including some for children, with homepage and category page layouts that highlight your products with large images.
Plus, all of that seems trivial in comparison to the product-selling power that BigCommerce offers. You can manage thousands of products, with options for bulk editing, creating categories, and other essential functions.
Features
Dozens of e-commerce functions. You can apply changes in product variants to multiple items, personalize prices based on customer segments, add product filters for easy browsing, categorize products by brand, and much more.
Sort and filter tools. These are automatically added to your site's category pages so your customers can sort by featured items, price, alphabetical order, and more, all from the dropdown menu.
Marketing and conversion tools. These include abandoned cart emails, built-in newsletter sign-ups, and the ability to manage sales across other channels, including eBay, Amazon, Facebook, and Instagram.
Integration with third-party apps. You can integrate your site with useful apps like MailChimp and Constant Contact.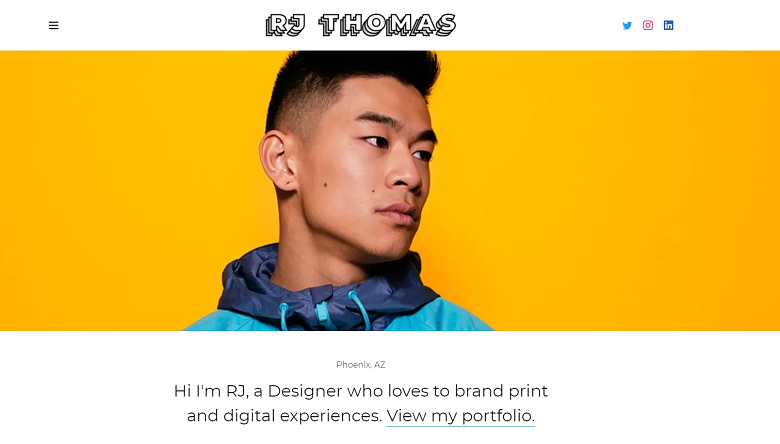 GoDaddy Website Builder is one of the few options on this list that doesn't strictly limit your storage or bandwidth – even on the free plan. This means it's great if you plan to upload lots of files (especially if your kid loves to take tons of pics), or you have lots of users accessing your site.
GoDaddy has several templates built specifically for kids, and its AI tools can help you get a website up and running in no time. When you sign up, you can select a niche, and GoDaddy will generate a base template with roughly 20 different variations. The templates come with large headers, About and Contact pages, a blog, and a simple mailing list form.
Free users can only access a limited number of page templates. But on the bright side, there's a lot of useful content you can add to any given page, like snazzy welcome messages, or countdown timers for upcoming book releases. Note that GoDaddy's free plan is only available in certain countries (like the US and the UK).
Features
Social media tools. GoDaddy's content creator tool lets you build posts for Instagram or Twitter with templates, customizable text, and graphics. You can also manage multiple social media accounts and post to them from within your GoDaddy dashboard.
Email lists. You can collect readers' email addresses and send out newsletters to them. Free accounts allow up to 100 emails per month, so if you expect to have lots of followers, you'll want to upgrade.
Pop-ups. You can create a message that pops up for visitors when they land on your site, or a certain page. You can edit everything, from the text font and background color to the pop-up's animation. It's handy if you want to draw attention to your latest work.
File sharing. You can add a list of downloadable files (including PDFs, Microsoft Word documents, and zip files), so visitors can check out free samples of your work.
Which Website Builder Should You Choose for Your Kids?
Every website builder on this list has its own set of advantages, and different kids have different preferences and abilities – so at the end of the day, what's right for one kid might not be right for another.
But after much deliberation, Karen, Oliver, and I declared Wix "the ultimate-mega-magical-king of website builders for kids all over the world" (their choice of words, not mine).
It's easy to get started with Wix for free, and it offers the best templates and the most customization options. Both kids couldn't get enough of the drag-and-drop editor (in fact, they're probably both still playing around with their websites as I write these words).
Here's a quick breakdown of the standout features for each website builder: