Cybersecurity Researcher, Jeremiah Fowler, discovered and reported to
WebsitePlanet
about a non-password protected database that contained over 12 million records containing medical diagnostic scans, test results, and other potentially sensitive medical records.
The database contained a massive amount of medical test results that included the names of patients, doctors, if the testing sample was done at home or at a medical facility, and a wide range of other sensitive health information. The total number of records was significant, at a count of 12,347,297 with a total size of 7TB. Upon further investigation, the documents were marked as belonging to an India-based company called Redcliffe Labs. I immediately sent a responsible disclosure notice, and I received a reply acknowledging my discovery and thanking me for my efforts. Public access was restricted the same day, but it is unclear how long the database was exposed or if any unauthorized individuals accessed the purported health records. Redcliffe Labs is one of India's largest diagnostic centers. It offers more than 3600 wellness and illness tests. Users can receive medical diagnosis services at home, at medical facilities, and online via a mobile application. These services include full-body checkups at home, blood testing, diabetes tests, joint care, vitamin tests, specialized testing services for cancer, genetics, HIV, pregnancy, and many others. Redcliffe Labs also advertises free sample collections and a consultation with a doctor as part of the service. According to their
website
, they have 2.5 million customers. However, a folder in the database named "test results" contained over 6 million PDF documents. This could indicate either that far more customers were potentially affected or that perhaps these were multiple tests from repeat customers. According to their website "
Redcliffe Labs is India's fastest growing technology empowered diagnostics service provider having its home sample collection service in more than 220+ cities with 80+ Labs and 2000+ Walk-in Wellness and Collection Centres across India
".
Here is a breakdown of the records contained inside the database:
12,347,297 total records were contained in the database with a total size of 7 TB
Documents marked as "Reports": Total number of objects 1,180,000 with a total size of 620.5 GB. These were also test results and appeared to be in a basic form without a header logo.
Smart Report Storage: Total number of objects 1,164,000 with a total size of 1.5 TB. These documents showed the test results in an info-graphic style.
Folder named "Test results": Total number of objects 6,090,852 with a total size of 2.2 TB
Miscellaneous folders containing non-password protected files: Total number of objects 3,912,445 with a total size of 2.7 GB. These folders included .PDF files, internal business documents, logging records, mobile application and development files.
❮
❯
Mobile Application Files Exposed
Redcliffe Labs' mobile application is popular and available on both Google Play and Apple's App Store.. In addition to the millions of medical records, the database also contained development files from their mobile application. Exposed application files can potentially represent a significant risk in the wrong hands. These files control the functionality of an application and even the data transmitted from the user to the host server. Malicious actors could potentially use this information or files to carry out various cyberattacks and compromise user data, application functionality, or the security of the mobile device itself. One of the biggest possible risks is the manipulation or modification of the application's code files. The files could be edited to include a malicious code execution that would allow cybercriminals to compromise the integrity and security of the app, inject malware, or add other unauthorized functionality. Once the code has been manipulated, attackers could potentially intercept or access a patient's private data, including tests, scans, or other sensitive information. Cyber criminals gaining access to a user's health and medical testing data could result in serious privacy violations. Additionally, exposed code or resource files can hypothetically be used to reverse engineer, analyze, or decompile the application to see how it functions. This could possibly lead to the identification of additional vulnerabilities and weaknesses that can later be exploited. To clarify, there's no indication or suggestion that the Redcliffe Labs app is vulnerable or has been compromised in any way. The concerns outlined here are general in nature and highlight the potential ramifications of source code exposure in any app.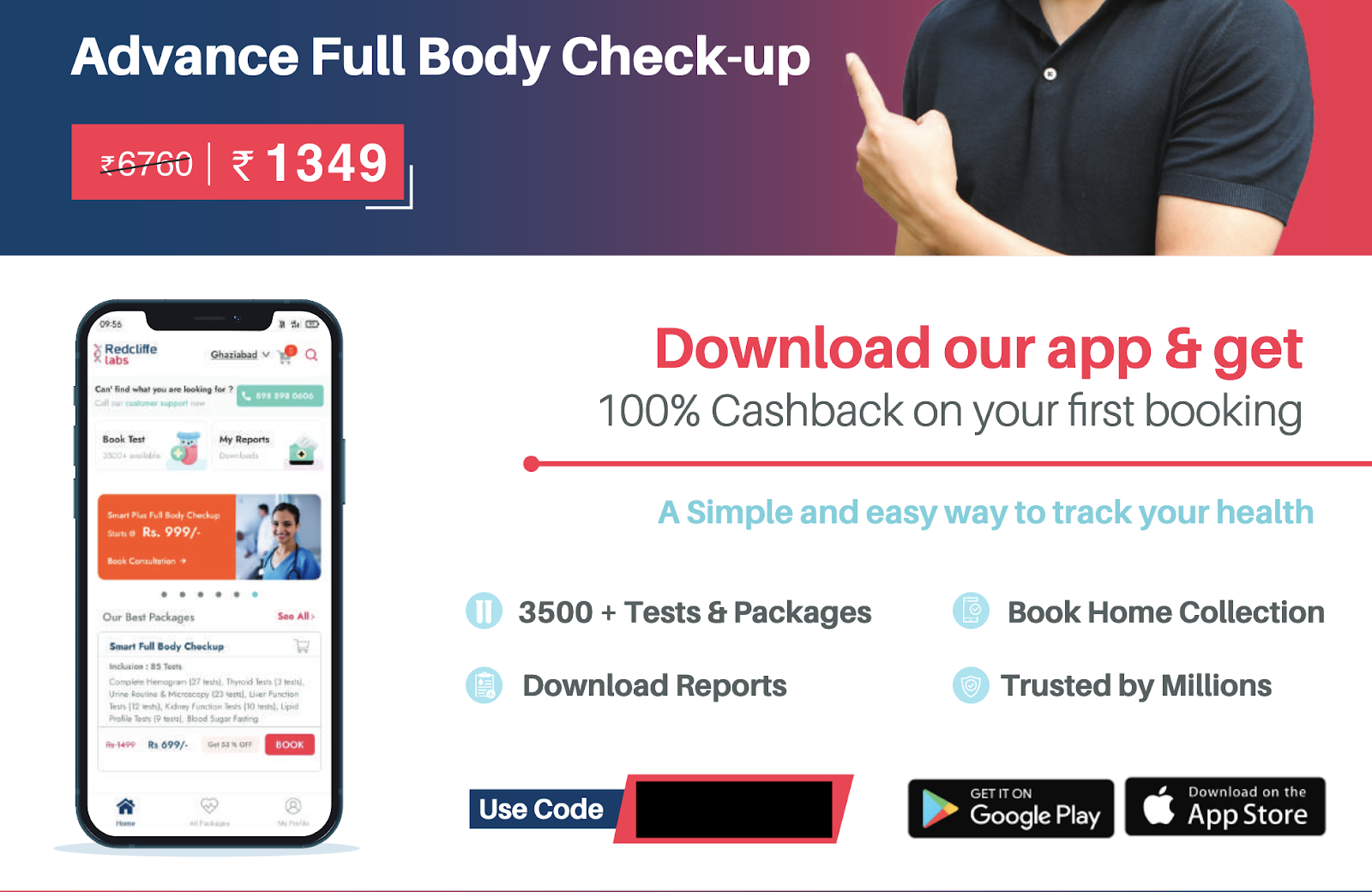 Cybersecurity Challenges in Healthcare
This data exposure revealed the private health information of millions of patients, and it serves as a stark reminder of the challenges healthcare organizations face in securing patient information and health data. No matter where they live or work, people around the world expect some level of privacy and data security when it comes to their personal and medical information. New technology makes diagnostic testing more accessible and affordable, but it also creates new cybersecurity challenges for companies that provide these services. The healthcare industry has always been a prime target for cyberattacks due to the valuable nature of the data it holds. It is worth noting that whenever medical records are exposed, there is an increased potential risk of identity theft, medical fraud, or the misuse of private health information. While credit cards, identification documents, and other records have an expiration date, personal health data is non-perishable and is particularly valuable to criminals. On the darkweb, healthcare records can sell for as much as 1,000 USD each; credit card data, for comparison, usually sells for 5 USD. This makes health and medical data highly valuable targets for hackers and cybercriminals who are motivated by financial gain. Any healthcare organization that collects and stores medical data must take every step possible to protect patient information and be proactive against malicious actors or data exposures. I highly recommend health-tech companies invest in cybersecurity and modernize their IT infrastructure. This includes implementing data encryption for sensitive records, regularly testing data storage repositories for unauthorized or public access, and staying up to date with emerging security protocols. Cybersecurity training to all staff members and third-party contractors can also help reduce the risk of a data breach caused by human error. Finally, having an incident response plan can help mitigate the impact of a potential breach by notifying the authorities, customers, or others who may have been affected. Individuals who believe their data may have been compromised should be cautious about sharing their health information and should monitor their financial and medical records for any suspicious activities. Individuals with health insurance or access to their personal medical history could see prescribed medications or treatments that they never had could indicate a larger problem or even identify fraud.
The Right to Data Protection
In August 2023, India enacted a sweeping new
privacy law
titled the Digital Personal Data Protection Act, 2023 (DPDP Act). The DPDP is India's first comprehensive data protection law. It covers a wide range of data issues and applies to any organization that operates within India or targets Indian customers. Under the DPDP Act, companies who suffered a data breach must inform the authorities and the affected individuals about the nature and scale of the breach within 72 hours of identifying and validating it. Additionally, the DPDP Act imposes financial penalties on companies that fail to comply with the new regulations. The penalties can range from INR 10,000 (USD 120) to INR 250 crore (USD 30.2 million). As of the time of this publication, it is not known if Redcliffe Labs has notified the proper authorities or the potentially affected individuals regarding the data exposure. Furthermore, I do not imply or claim any wrongdoing by Redcliffe Labs, nor do I claim that patients or users' health data was ever at imminent risk or accessed by any other outside individuals. It would require a thorough investigation, potentially including a forensic audit, to identify who else may have had access to the millions of publicly exposed health records and internal information. Our goal is to promote the safety of cyberspace and bring awareness of the potential risks of such a large data breach. We never download or extract sensitive data that contains PII and only take a limited number of screenshots to validate our findings.