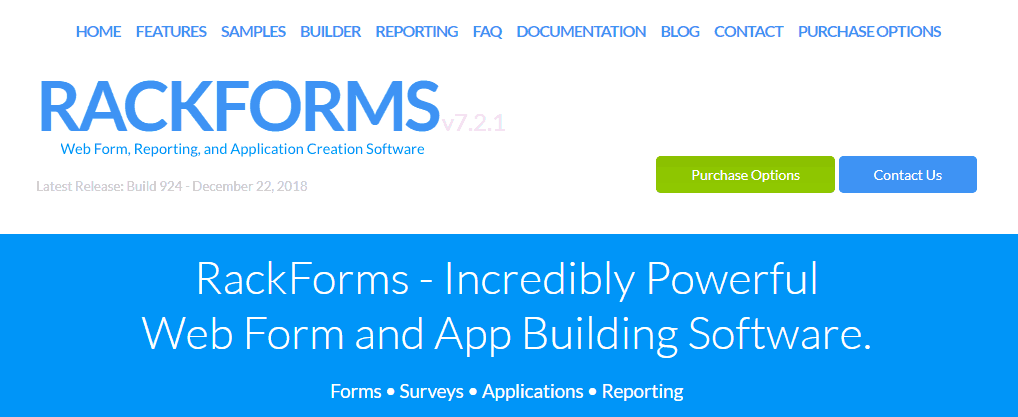 Advanced Users, You Have Found a Form Builder
Form Builders tend to focus on either seasoned users or raw beginners. Either they offer form builders, styled and built for beginners, or focus on more advanced users who demand features and tools at their fingertips, so they can build detailed and comprehensive forms. In order to benefit form RackForms full version, make sure you are able to install the software on your own server.
The plan comes with a one-time fee as opposed to a monthly plan, and the price for the full plan is fairly affordable for 1 site, but does increase considerably when more sites are added. For beginners there is a simple version of the product at less than half the cost.
Why Choose RackForms?
Advanced tools
No monthly fee