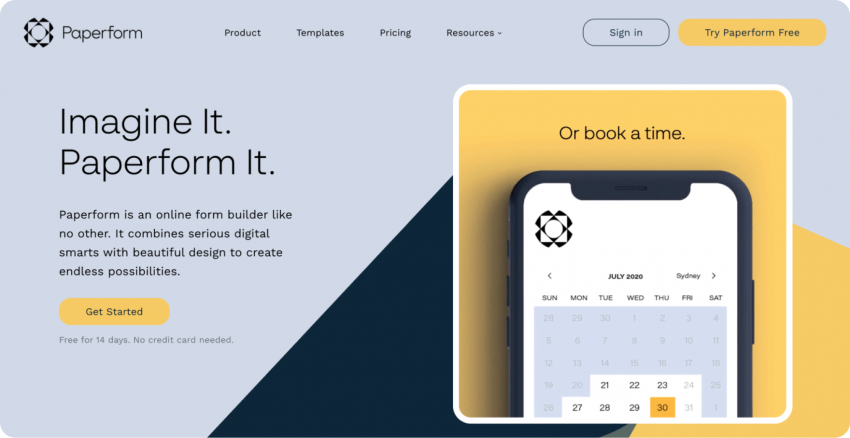 One of My Favorite Form Builders, but There's a Catch
Paperform is a full-featured form builder that's simple – and enjoyable – to use. With it, you can create forms that look like landing pages and that will work great on mobile and desktop devices.
Big companies like AppSumo, eCoach, and Zapier use Paperform, and if you're looking to build your business, attract new customers, or just want something different from the traditional form layouts, Paperform could be right for you, too.
It's not perfect, however. There's no free plan, which can be a deal-breaker if you're on a budget. Other form builders, such as JotForm and Cognito Forms have free (although somewhat limited) plans.
You can use Paperform with a 14-day risk-free trial to see if it's right for you, though.
Paperform supports multiple languages, bu the builder itself is only available in English.
Is Paperform the form builder you've been looking for? Does it have all the features you need for your business? Keep reading to find out!