National Processing's Rates Are Hard to Beat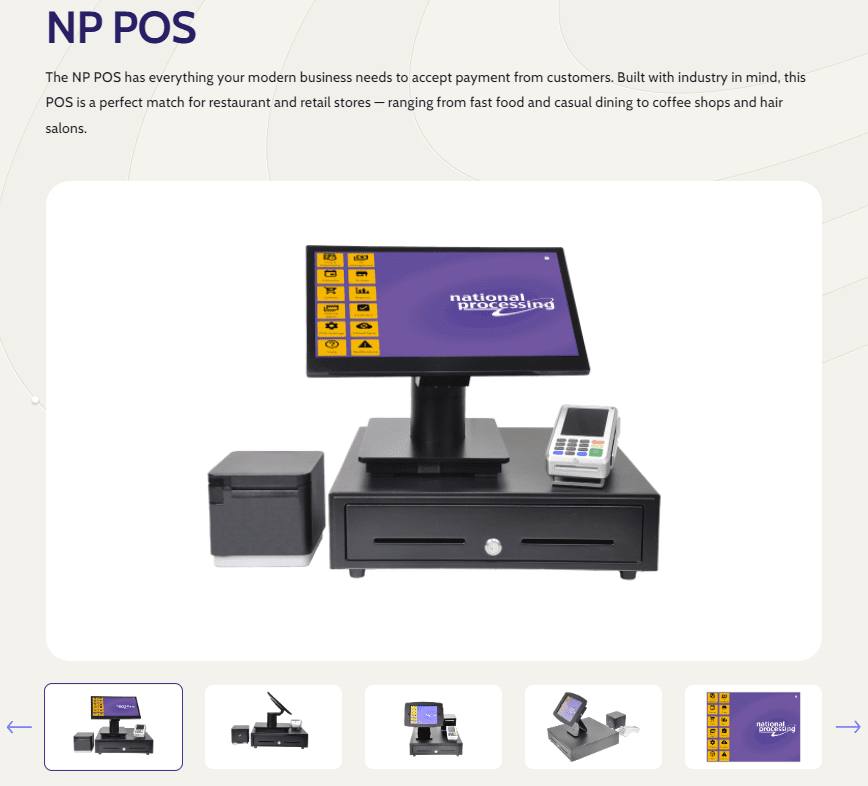 National Processing offers several card processing solutions, as well as free hardware and gateway setup for all types of businesses. If you're a small or new business that doesn't currently have the resources to deal with technical issues, this service can be invaluable.
Although there's no free plan, all of National Processing's subscriptions are priced very competitively. The flat transaction fees range from 0% (cash discount account) to just 0.29% + 15¢ for online payments, which is much cheaper than most of the competition.
After filling out your application, make sure you contact the sales team directly to receive your custom quote and get a better idea of what each subscription plan offers.
Just be aware that National Processing's favorable rates are only available to low-risk merchants. If you're in a high-risk industry (e.g., gambling, CBD), National Processing might not be the best choice for you.