the two are intertwined?
Unbeknownst to many, SEO isn't just about creating backlinks, conducting keyword research, and writing quality content. Your
host can also affect your Google ranking
in a big way. Whether it's cloud, VPS, shared, or dedicated server hosting,
finding the
best web hosting provider
is the first step towards maximizing your SEO returns
. Here are eight reasons why.
1. You can diminish your downtime
When a website is down, nobody can access it. And if nobody can access it,
Google's algorithms won't be impressed
. After all, Google is in the business of making web searches as pleasant as possible for its users. And few things on the internet are as unpleasant as that dreaded "404 Page Not Found." However, before you get stressed out over every minute of downtime, know that your
website needn't be online 100% of the time
. Back in the old days, Google used to crawl each website and report on its status approximately once per month. If a website happened to be down at that particular moment, it could spell a serious SERP disaster. In 2018, however, Google is on the crawl all the time. It constantly checks downtime statuses and
only disqualifies the worst offenders
. Renowned Google engineer Matt Cutts assured us that intermittent downtimes would have no effect on ranking. Nevertheless,
constant or prolonged downtime will influence your search engine rankings
. And the consequences can be dire. Massive e-commerce corporations aim for the "five nines" — 99.999% uptime. For most of us, however,
three nines will do — 99.9%
— which is equivalent to about nine hours downtime per year. Keep track of your downtime through a tool such as Uptime Robot to see how your website is faring. SEO aside, downtime causes a loss of potential leads which
will ultimately cost your business money.
2. You can minimize your page load time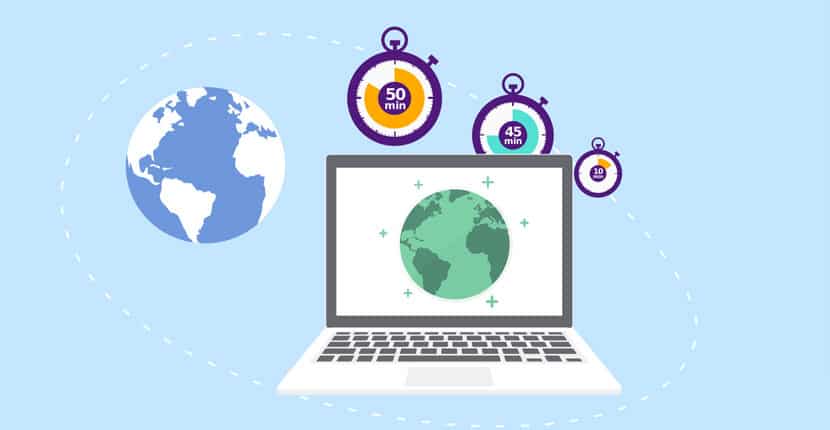 As you might have guessed, page load time refers to
the time it takes your website to load
. Studies have shown that 25% of users abandon a website if it fails to load in four seconds or less. More will quickly give up as time drags on. Google knows this. And in their never-ending quest to provide an enjoyable web surfing experience for all, they
penalize websites with consistently poor page load times
. Don't believe us? Matt Cutts even said so himself. Check out your page load times through a tool like Google's PageSpeed Insights. If it's
over three seconds
, you'll need to
rectify the situation
. First,
ensure your website is fully optimized for speed
, including all coding and images within. If it's still slow, it's probably time to
switch your web host or upgrade your plan
.
3. Data loss could be fatal
Every now and then, disaster strikes. And the last thing you want is to lose your precious website data. Granted, Google doesn't know or care whether you have an adequate backup system in place. Therefore, it
won't directly affect your SEO
. However, if you do happen to lose the lot, you'll need to
implement a whole new SEO strategy from scratch
. To avoid such a catastrophe, ensure your web host has a suitable recovery plan and
back that data up.
4. Location, location, location
Despite how interspersed our online world may seem, the physical location of a web host has a major impact on SEO. Google checks user locations to determine what should rank highly. In doing so, it can automatically
push businesses within the vicinity of a particular user up onto the front page
. Therefore, it makes sense to
contract a web hosting service within the region
of your primary target market.
5. Domain extensions can target specific countries
If you're running a business outside the United States, adding
a domain extension is a great way to rank for users within that country
. For example, Google will give great preference to .uk websites for any searches carried out within the United Kingdom. The same applies for .de (Germany), .au (Australia), and so on. On the downside, you'll find it
much harder to rank for searches undertaken outside the country
of your domain extension. Nevertheless, the strategy makes
perfect SEO sense for those primarily looking to attract an audience within a specific country
. Note that the United States does have its own extension; .us. However, hardly anyone uses it, since .com has become the norm.
6. SSL certifications build trust
Trust is essential in any business. And on the internet,
trust means everything.
A minimum requirement for a website is to have Hypertext Transfer Protocol Secure (HTTPS). Failure to meet this requirement will trigger a small, unpleasant pop-up message, which will notify users about the potential risks. Without a doubt, this might lead them to seek out alternatives and conduct business with your competitors instead. A Secure Sockets Layer (SSL) Certification is all that is required to achieve that coveted HTTPS. Some web hosts
include it for free,
while others expect you to obtain it through a third party for a nominal fee. Either way,
not having one will result in a SERP
penalty in addition to scaring off potential leads.
7. Sharing could be detrimental
"Sharing is caring," as they say. But in the world of web hosting, you should
be careful who you share with
. SEO experts believe sharing an IP address with notoriously spammy websites
could be detrimental to your rankings
. Guilt by association, if you will. Google claims this isn't the case, although we can't always take what they say at face value. Furthermore, if other websites on your shared IP are overly demanding, Google will need extra time to index them, which
can delay updates to your SERP
. To be on the safe side,
inquire about the nature and size of the other websites
that share your IP address. Alternatively, a dedicated or cloud host server will clear your good name.
8. Security
A complex security system won't just keep your data safe; it will
ultimately boost your SEO as well.
Some sneaky hackers have been known to launch covert attacks, compromising your in-built SEO without you even noticing. Other hacks such as Distributed Denial of Service (DDoS) can cause considerable downtime or affect speed. As we know, this can penalize your SEO.
What can I do about it?
If you believe your web host could be negatively affecting your SEO, discuss the issues with them and try to come to a resolution. If none can be found,
it's time to start searching for a
more suitable website hosting service
.
Thankfully, switching between web hosts is fairly straightforward. Many even offer free website migration services to save you a lot of hassle. Opt for one with a short-term or flexible contract, should you need to change again further down the line.