While you should always consider a credit card processor's fees and pricing structure,
securing the lowest rate possible isn't the only factor to consider when you're looking for value from your merchant services provider
. Take Stax and Square, for example. Both payment processors have different pricing models that make them best suited for certain types of businesses, so it's hard to compare them on affordability alone.
But when it comes to value, Square just can't compete.
Offering comprehensive business and payment management software, low transaction fees, and a 0% markup for one simple monthly fee,
Stax is one of the best merchant service providers on the market today
. While Square's software isn't bad – and, in some cases, can be more affordable – it's not as extensive as Stax's software suite.
Take a look at Stax's pricing plans
or keep reading to see why Stax is my top credit card processor when it comes to overall value.
Features
POS Hardware Is Free With Stax
Both Stax and Square market themselves as all-in-one payment platforms, so you'll get POS hardware, plus business management and e-commerce software included with your merchant account. However, this is where the similarities end.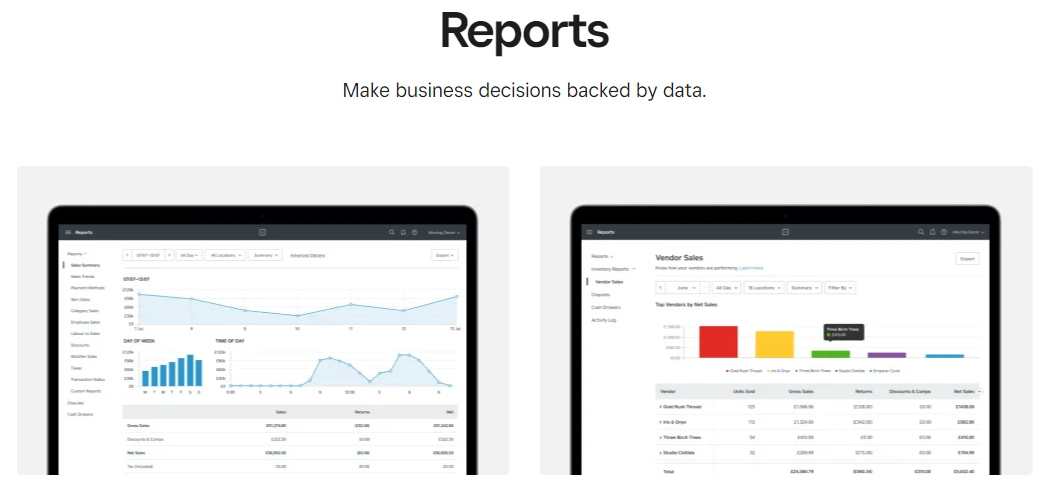 Square's free software allows you to use your smartphone or tablet as a POS device and set up payment links on your website.
You can even
set up an e-commerce website for free with Square Online
(but you'll need to upgrade to a paid plan to remove Square's ads). In addition, Square's payment gateway integrates with almost all other e-commerce platforms.
Square also offers a free magstripe reader that connects to your tablet or smartphone.
It's not a bad option if you need to take payments on the go, but it's limited – you won't be able to accept chip-and-pin or contactless payments unless you pay an additional fee for another hardware solution. It's also worth noting that
you can't reprogram Square's POS hardware if you decide to move to a different processor
. Meanwhile,
Stax offers free POS hardware
 that's far more versatile.
Depending on the terminal you choose, you'll be able to take swiped, chip-and-pin, and contactless payments. You'll also be able to use your smartphone or tablet as a POS terminal. While Stax doesn't sell any additional hardware like countertop registers,
you'll be able to reprogram almost any POS device to work with Stax
.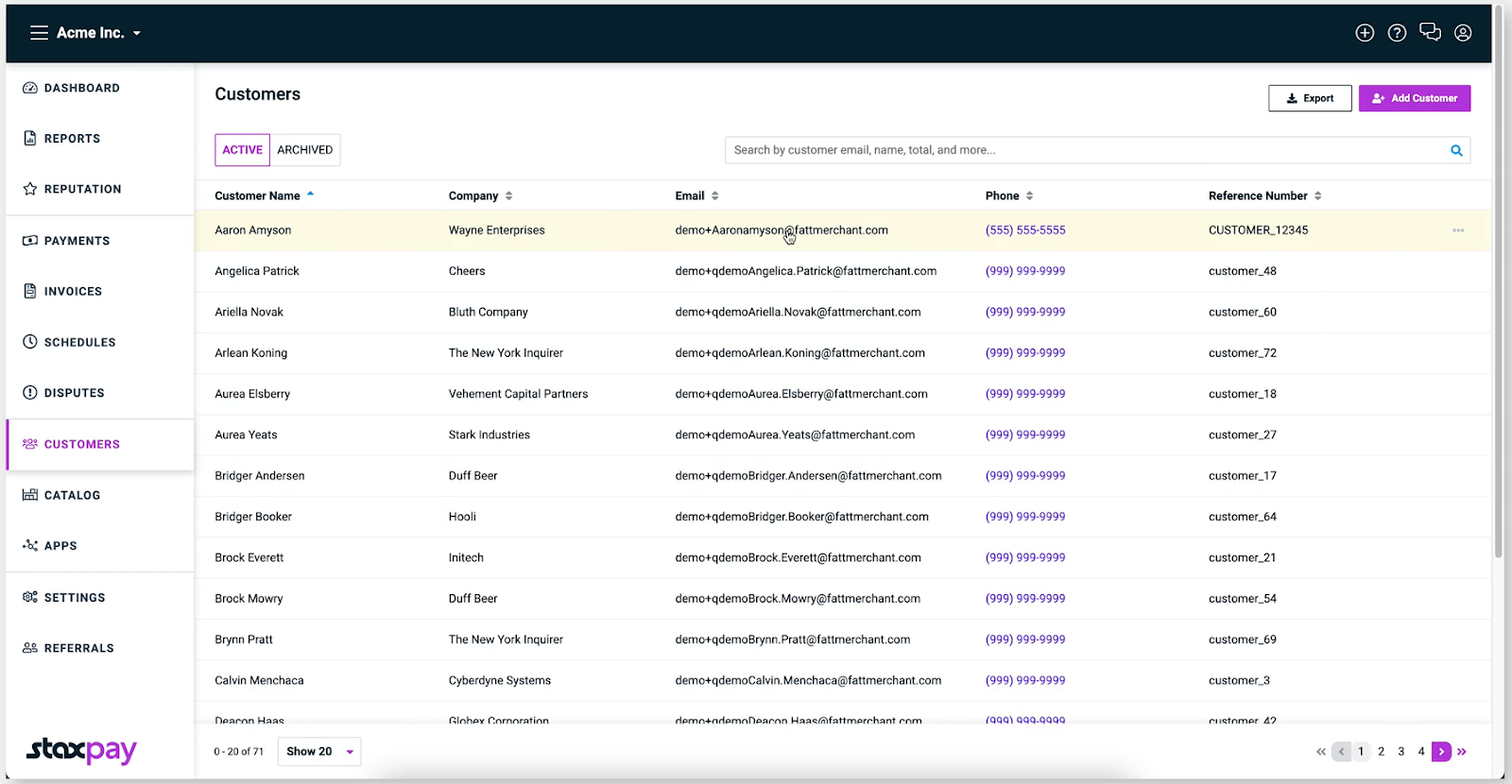 When you
integrate Stax with your e-commerce platform
of choice, you're not just connecting your payment gateway or adding new shopping carts –
you'll actually be able to see all of your store's information on your Stax dashboard.
You can even manage online reviews for your business directly from your Stax dashboard, which you can't do with Square. In the end, Stax lets you monitor (almost) all of your business's activity in one place.
Stax's software is included in the monthly fee.
Meanwhile, if you want to do something similar through Square, you'll have to pay extra for the Square Online Premium plan.
With that being said, you'll need to pay for the Pro plan and above to use Stax's invoicing software.
This is something that Square offers for free, but when you factor in
Square's higher transaction fees
, you'll ultimately end up paying for it – particularly if you're a high-volume business.
Ease of Use
Square's Lack of Underwriting Is a Problem
On the surface, Square should win this round.
To sign up to Square, you just have to create an account and verify your identity.
In comparison, Stax's underwriting process – which involves providing your average yearly revenue, average transaction size, and an estimated percentage of the types of transactions you handle – feels tedious. But you only have to take a quick look at merchant reviews for Square to see why this quick onboarding is a problem.
A significant portion of Square's reviews claim that it shuts down merchant accounts or holds transactions for 90 days without warning.
In most cases, merchants were given little explanation as to why their accounts were on hold or shut down. Typically, transaction holds are a key part of the payment processing industry as they protect processors against fraudulent merchants. If a customer files a chargeback and the merchant is either non-responsive or has gone out of business, the processor has to pay for the chargeback.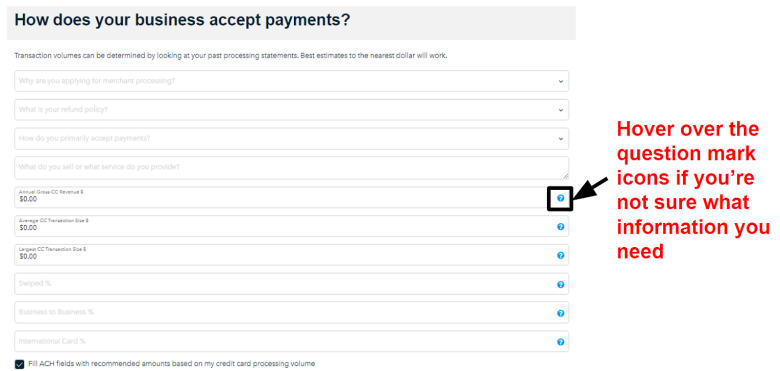 Stax's underwriting process ensures it only provides merchant services to genuine businesses.
It might take a little longer, but it ultimately keeps your payments running smoothly and minimizes unnecessary transaction holds.
Compliance and Security
Square Takes on the Burden of PCI Compliance for You
Stax helps you to achieve PCI compliance via a third-party dashboard that guides you through completing your questionnaire.
Certain merchants can also call a dedicated helpline to support them with their PCI compliance documentation.
When it comes to payment security, Stax has a fantastic track record.
Because it's a PCI Level 1 processor, Stax is required to undergo regulatory third-party audits and network penetration testing to keep your payments and data secure. It's also never suffered a data breach, which is a rare accolade for a card processor. Unfortunately, I can't say the same about Square. Cash App – which is owned by Square – was breached only a few months ago. So why does Square win the Compliance and Security round? It's because
Square handles your PCI compliance for you
, so you don't have to worry about completing a questionnaire every year.
While most credit card processors require that you be the Merchant on Record – making you solely responsible for PCI compliance, chargebacks, and refunds – Square takes on this responsibility itself.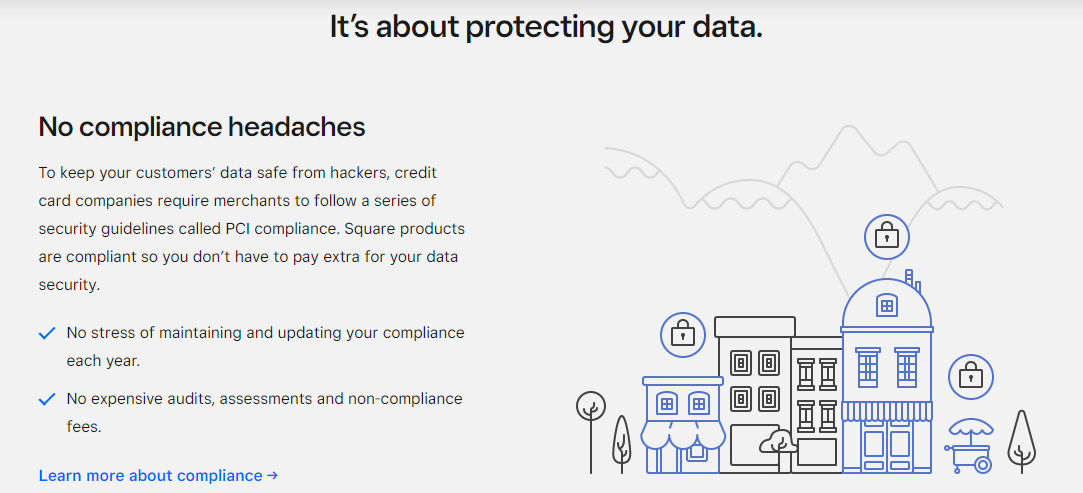 This can save you a lot of time and money as it means you don't need to pay any fees or complete any documentation relating to PCI compliance.
The caveat is that you can only use Square's software to handle payment data.
If you decide to use third-party software to handle some of your payments, you'll need to become PCI-compliant to handle that data.
Pricing
Square's Interchange-Plus Pricing Adds Up Quickly
It's difficult to compare Stax and Square's pricing, especially since these payment processors have different pricing models.
Stax uses subscription-style pricing
, so you'll pay a flat fee each month in exchange for 0% markups on sales (though you'll still need to pay a small flat transaction fee). This means that
Stax is better suited for businesses that process a high volume of transactions each month.
On the other hand,
Square's interchange-plus pricing model
means you won't be charged any monthly fees for payment processing, but you'll pay a percentage markup on all your transactions. This is a better option if you're a small business that doesn't process as many transactions each month. With that being said,
Square is not ideal if you primarily sell online.
The transaction fee for card-not-present (CNP) transactions is significantly higher than most of
our recommended interchange-plus credit card processors
. Even if you're only processing a handful of CNP transactions each day, these fees can start to add up quickly. Not only that, but
if your business operates across multiple locations, you'll have to start paying a monthly fee to use Square's software
, and the price for this varies between $29 – $69/month. It's not cheap, particularly because you'll be paying this in combination with Square's high per-transaction fees. Even though this is still cheaper than Stax's monthly plans, you'll almost certainly end up paying more overall.
Stax offers a lot more value for businesses with multiple locations or those that sell online.
Not only is there no markup on interchange fees, but the transaction fee for CNP transactions is roughly half of what Square charges. Plus, Stax's POS software works on unlimited devices, so it doesn't matter how many locations you have.
| | | |
| --- | --- | --- |
| | Stax | Square |
| Monthly fee on the cheapest plan | $99 | $0 |
| Transaction fees on the cheapest plan | 0% + 10¢ (in-person) | 2.5% + 10¢ |
| Free hardware | Yes – your choice of third-party terminal | Yes – one mobile magstripe reader |
| Proprietary hardware? | ✘ | ✔ |
| Payout times | 24-72 hours for card payments, 4-5 business days for ACH | Next business day |
| Same-day payouts? | Paid add-on | Paid add-on |
| PCI support | Third-party dashboard to help with PCI questionnaire | No required PCI compliance or fees |
| Customer support | Email, ticket, phone, live chat, fax, chatbot, knowledge base | Email, ticket, phone, live chat, chatbot, knowledge base |
Support
Both Are Friendly and Responsive, But Stax Cares More
Both Stax and Square offer a similar level of customer support – live chat, phone, email, ticket, and a comprehensive knowledge base are available.
They also have chatbots that will search through the knowledge base for you, which is really helpful if you need help outside of customer support hours. Stax even has a fax customer support channel, which isn't something I see often. While Stax doesn't have any published hours for customer support, I had no issues getting in touch with its support team. I didn't have to wait longer than a few minutes for a response from a live chat support agent, and I got an answer to my email the next business day.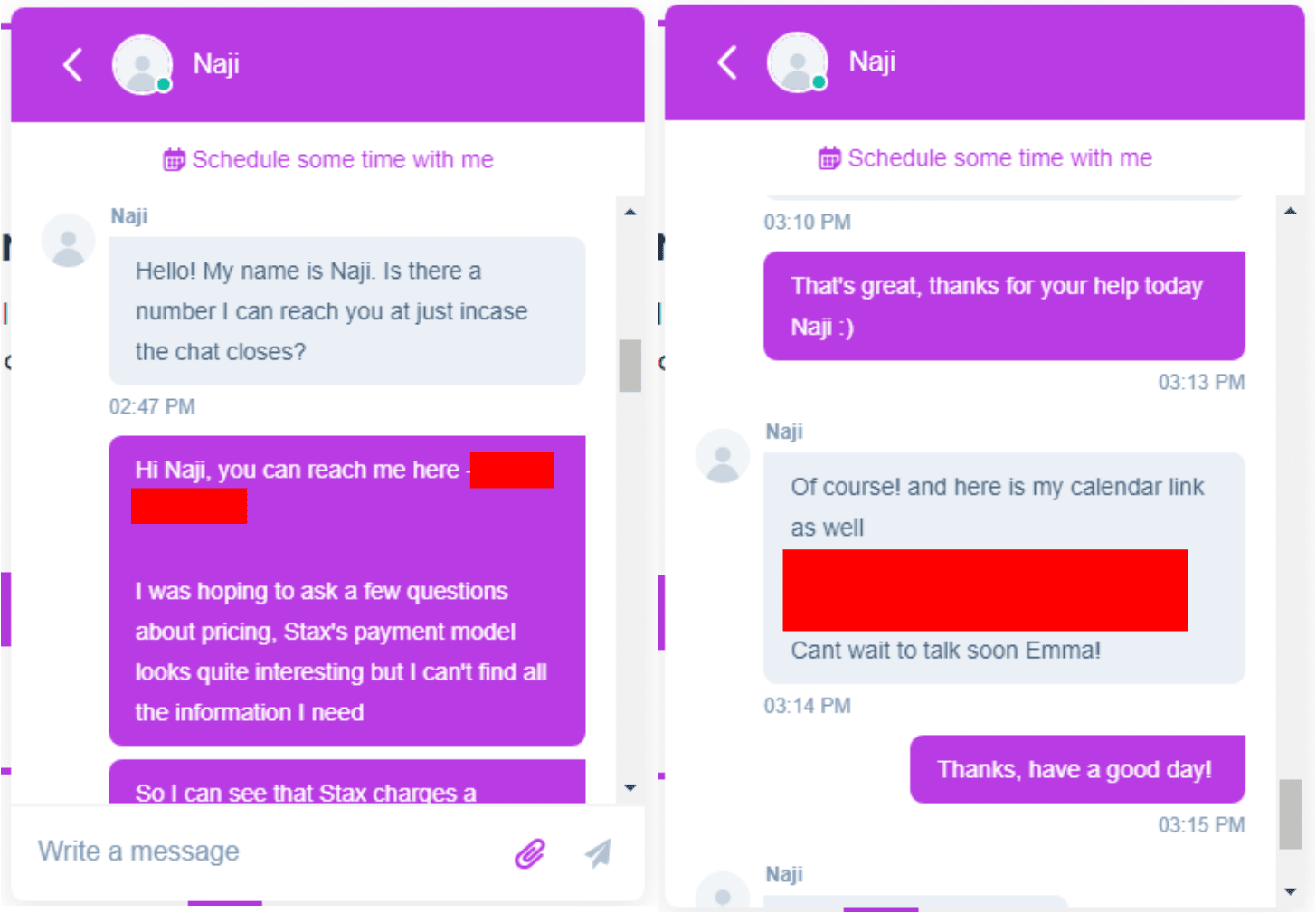 Square's customer support is available Monday to Friday, 6 a.m. – 6 p.m. PT via live chat, email, and phone.
If you need support outside of these hours, live chat is also available over the weekend from 6 a.m. – 6 p.m. PT, or you can access the knowledge base 24/7. You'll also get 24/7 customer support if you pay monthly for a Square Plus or Premium plan.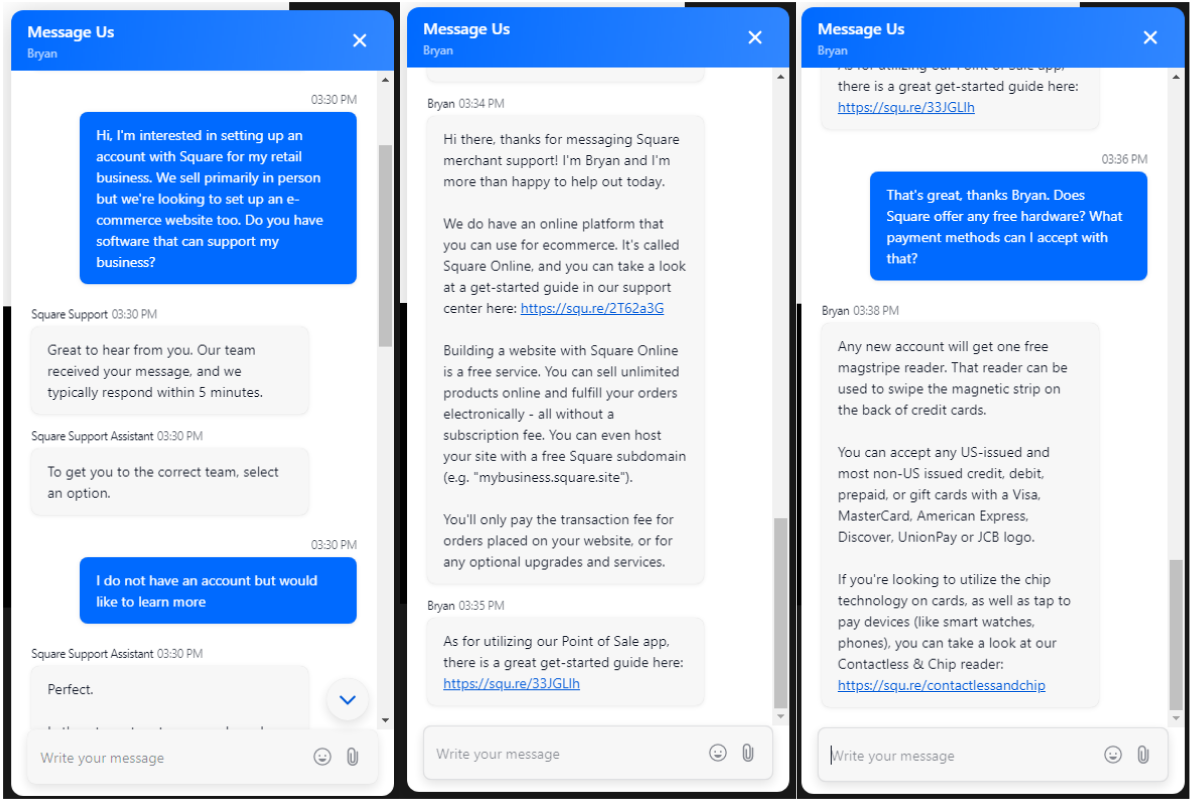 I tried Square's live chat, and I was connected to a support agent in only a few minutes.
Square came across as very impersonal in this interaction. Despite providing my name and supplementary information relating to my business,
I felt like I was given scripted responses to specific features I wanted to learn about.
Overall, the whole interaction lasted less than five minutes. In comparison, I spent a lot longer talking to the Stax support agent, and that's because the agent asked multiple questions about my business needs before providing an answer. Despite Stax and Square's customer support being equally responsive,
Stax takes the win because I had a far better experience with its customer support team.
Which Is the Best Merchant Services Provider for My Business?
Stax offers a lot of value to all types of businesses, which is why it wins in this comparison.
Its 0% markups and low transaction fees make it a fantastic choice for high-volume merchants. For instance, you'll get a free terminal and a comprehensive suite of POS, e-commerce, and business management software included in your monthly fee. On the other hand,
Square isn't a bad choice for small businesses.
These types of businesses might find that the extra money they spend on payment processing with Square will still cost less than one of Stax's monthly plans. However,
as your business grows, you'll likely find that you'll save money with Stax.
Here's a quick breakdown of Stax vs Square.
Features
Free third-party terminal on approval and a comprehensive software suite
Free proprietary magstripe card reader and software
Ease of Use
Easy application process and approval within two business days
Easy application process, but some chance of held funds and account termination
Compliance
PCI Level 1 processor with a third-party dashboard to help merchants with PCI compliance
No PCI compliance requirement or fees – Square is Merchant on Record for payments
Pricing
Subscription-style with low per-transaction fees, software included in monthly price
Interchange-plus with high per-transaction fees, plus additional monthly fees for advanced software
Support
Email, ticket, phone, live chat, chatbot, fax, knowledge base
Email, ticket, phone, live chat, chatbot, knowledge base
FAQ
What company is better than Square?
Stax is better than Square because it offers a lot more value to all types of businesses. Not only do you get a free terminal, but you'll also be able to reprogram (almost) any other POS device you have to work with Stax. While you'll have to pay a monthly fee with Stax (which Square doesn't charge), you'll get 0% markup on interchange fees, helping you to save money overall.
Who is Square best for?
If you're a small business that handles a low volume of transactions each month, then it's worth considering Square. However, it's not the most competitively priced payment processor for small businesses. Check out our top 10 credit card processors in 2023 to see our recommendations.
How do I avoid payment processing fees?
You can't entirely avoid payment processing fees as a merchant, but you can reduce them. Stax's payment processing fees are low as it doesn't charge a markup on interchange rates, and you can pay extra to pass even those fees onto your customers. This means you'll only have to pay the monthly fee, which can save you a lot of money.
Can I negotiate my Square fees?
If you've got a larger business, then you may be able to negotiate your processing rates with Square. However, there is no set threshold for what Square considers to be a large business. If you want to continue using Square for payment processing but want a better deal, it's worth contacting Square's customer service to see if it's possible to negotiate your rates. However, you'll likely find a cheaper deal elsewhere.