When you talk about creating a website, you often think about hiring a developer and paying substantial costs in order to get your brand appearing online. However, these days even the most basic user can turn on a computer and build a site from scratch with website builders such as Squarespace and Weebly.
What we are going to look at here is which website builder property comes out on top, as we match them up on the features they offer, the usability, the prices and the overall verdict. So grab a hot drink, pull up a seat and let's get our teeth stuck into the Squarespace vs Weebly review.
Usability, Flexibility, and Maintenance
Squarespace and Weebly both have some exciting features, and make it a piece of cake to build up a site.
If anything, Squarespace probably falls short a little bit when it comes to the usability factor and that's only because you end up jumping from page to page to see your edits working. If you swap to Weebly then you don't have the same issue as changes can be seen immediately when you drag and drop photos or text into areas of your site.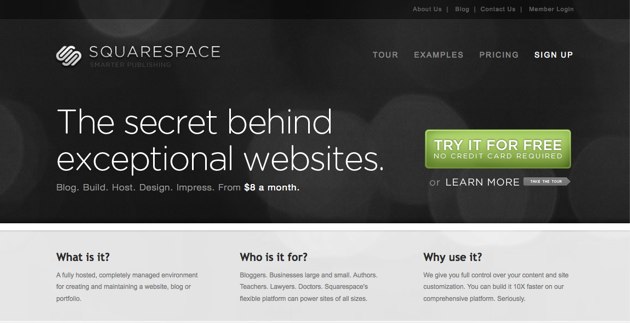 Having said that they both offer the drag-and-drop functionality and Squarespace does bring themselves back level with Weebly due to the wealth of great features that they offer. You are presented with an amazing range of quality-designed themes and templates that have been created by professional designers, so you can rest assured that they are all user-friendly and look the part.
When we come to the maintenance section, there isn't much you need to get involved in here, on either of the platforms we are reviewing. With website builders, everything is taken care of behind the scenes. Therefore, whether it's mass updates to the platform itself, theme updates, coding updates, plugins or app updates, you are in safe hands. All these updates are tested and ironed out before they are put live.
In the meantime, you just need to get on with the more important things to your business.
One thing that we have noticed is that Weebly seems to be dropping fast from peoples favourites as this Google Trend graph below will show you.

As you can see the interest in Weebly is on a a real decline in 2014, whilst Squarespace is starting to move forward.
Pricing
Pricing is pretty simple with both platforms. With Squarespace, you have the option of 3 packages (Personal $8 p/m, Professional $16 p/m and business $24 p/m), with each plan you get free hosting and a free connected domain.

Weebly offer the same kind of pricing band with 3 paid for packages (Starter $4 p/m, Pro $8 p/m and Business $25 p/m).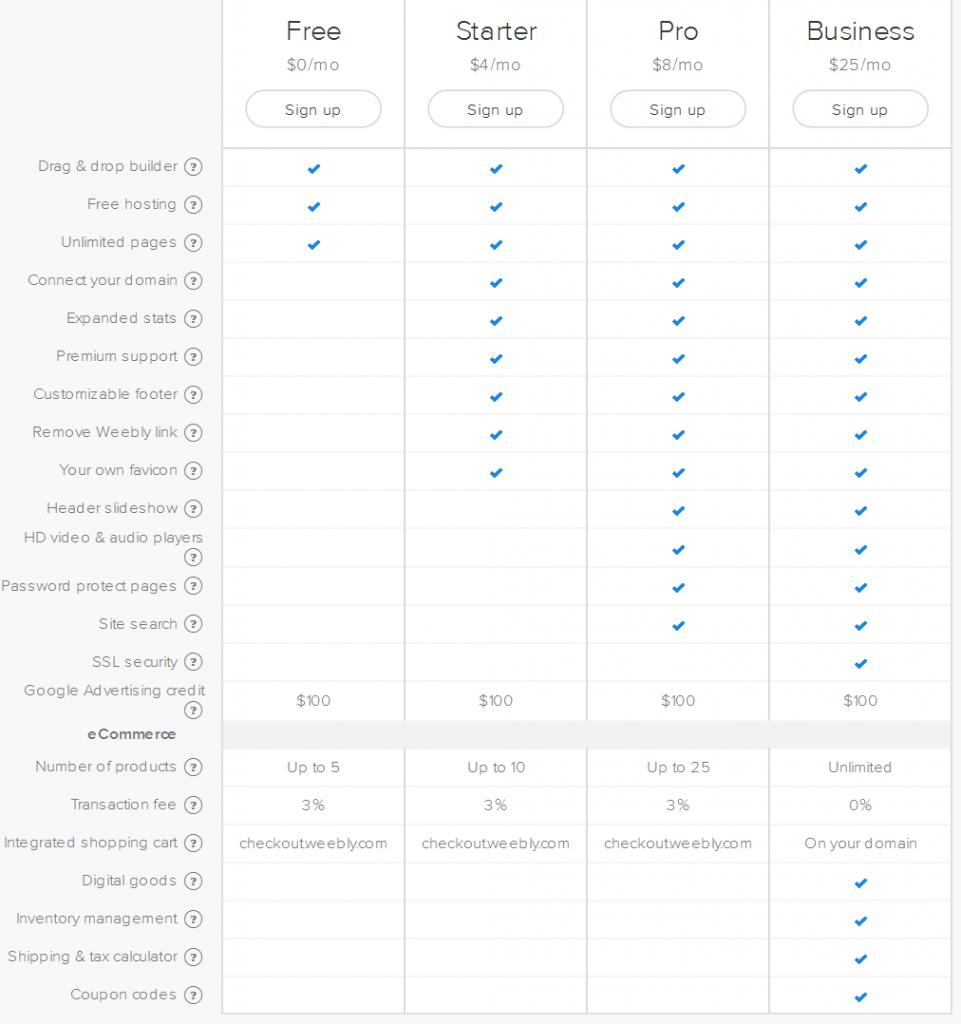 If you are looking for a quick get-up-and-go solutions then Weebly works out to be the cheaper model, but do be warned that you get what you pay for (including Weebly adverts on your site).
Summary
There are a few key pointers when choosing one of these packages. You firstly need to decide what kind of features you want to be able to use when building your site, and you also need to know what price fits into your budget.
It comes down to a simple choice:
If you are looking to save on money then your obvious choice is Weebly as they are half the price of Squarespace for the two entry level packages, but if you are wanting to unlock more features and take your website to the next level then it's worth looking at Squarespace for that few dollars more. Visit Squarespace or Weebly