This week we interviewed with a professional marketing consultant at SmartyAds – Irina Kovalenko. With over five years of experience in programmatic on her resume, Irina agreed to share her thoughts on what it takes to build a successful company in the ad tech industry. In addition to that, we discussed the story behind SmartyAds, the company values, and the core component of every business success – the team. 
What does SmartyAds do and what services do you offer to your customers? 
SmartyAds is a global programmatic advertising company. In 8+ years it has built an entire stack of ad tech solutions for media-buying, media selling, and setting white-label platforms (for enterprises that strive to start and raise their own independent ad tech platforms). At the moment, SmartyAds solutions are represented by DSP, SSP, Ad exchange, and white label DSP and SSP.
RTB, header-bidding, proprietary bid, and CTR optimization algorithms, innovative formats, inventory authorization standards – it is only a partial list of technological advancements that SmartyAds implements to magnify advertising outcomes for its clients.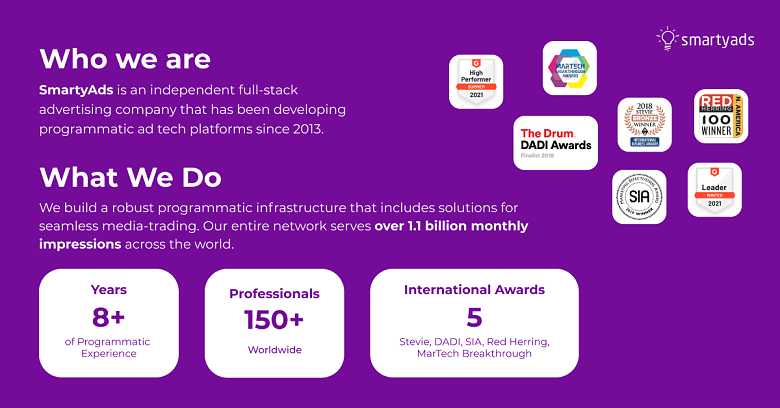 What is programmatic advertising, how does it work and what are the benefits? 
Programmatic sounds complicated, I'm not saying that it isn't. If you're unfamiliar with the industry – it may seem quite overwhelming. However, programmatic was initially created to automate and simplify the process of media buying and media selling. In other words, to liberate advertisers and publishers from routines that consume tremendous amounts of time – searching for the right partner, negotiating and scheduling ad placements, price calculation, transactions. Programmatic systems are automated – with smart ML and AI algorithms at their core they decide who to show ads and how much to pay for serving ads on this or that type of inventory. 
Let's look from an advertiser's perspective. Your target audience is English-speaking Millennials who use mobile phones and live in a certain area. You don't want to waste the ad budget on showing ads to everyone because only impressions to people who need your product will convert. By setting targeting options on DSP (geo, language, traffic type, OS, etc.) you will instruct the system who to serve the ads to. In the same way, you can configure the budget spend and distribution. Meanwhile, SSPs (publisher's platforms) will send a request with information about the user who opened the website or app (cookies). The DSP will automatically compare the request information with ad campaign criteria. Then it will decide whether it's worth bidding on this impression. If yes, DSP bids in the real-time auction, the highest bid wins, and the ad of the winner gets served to the right user.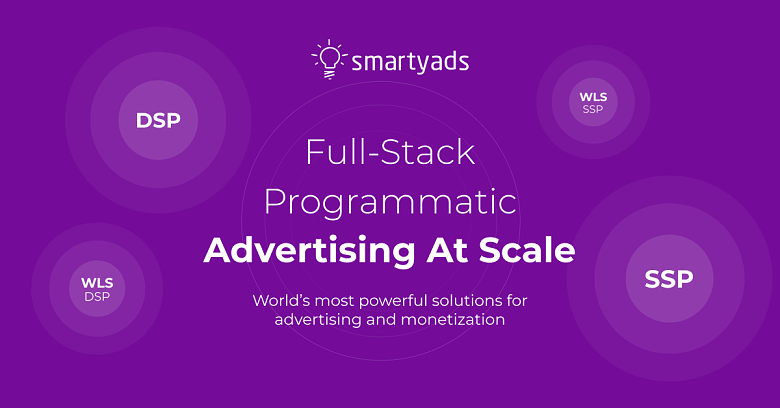 Who is the target market for SmartyAds? 
Solutions of SmartyAds are created for media buyers (advertisers, ad agencies, brands, independent media buyers) media sellers (publishers, developers), and enterprises that strive to secure their own ad tech solutions based on white-label technology. DSP is a platform that automates and optimizes ad buying processes for media buyers. With SSP media sellers automate inventory monetization and receive an opportunity to access the global pool of advertisers. Enterprises that strive to create their own independent advertising solutions use our white-label advertising technology. Building self-branded ad tech solutions based on our prebuilt white-label core requires much less labor and time, this way companies save resources and enter the ad tech market much faster. 

As a company, you have four values: brand safety, transparency and data responsibility, innovation and leadership, and a people-based approach. How do these play out practically when working with your customers? 
I think that a people-based approach is the core of our company's success. How does it play out practically? I can say it is evident in the way we work with our customers. We provide them with consultations, support, and customer care. We stay with our clients and assist them at every touchpoint of their journey – from the launch to optimization and analysis. 
Brand safety, transparency, and data responsibility are also paramount, especially for such industries as programmatic. We adhere to all established safety and transparency standards – connect to the leading traffic safety scanners and monitor quality manually. We comply with international privacy regulations including CCPA, GDPR, COPPA, etc., and we also keep data protected on both operational and organizational levels. 
Innovation and leadership are some of the most important values that were always in the company's DNA. This means we always try to be early adopters of breakthrough advertising technologies. As well, we develop our own proprietary and innovative advertising optimization mechanisms such as click booster, optimization rules, adaptive CPM. By incorporating them into our platforms we ensure that our customers access all possible functionalities for raising memorable and effective advertising campaigns. 
What makes you stand out from other competitors in the industry? 
Full-stack infrastructure coupled with expertise in programmatic. We've been developing ad tech solutions since 2013, and continuously growing our programmatic experience while raising the bar of our expertise. We are among the pioneers who created the infrastructure for their own ad tech stack. Knowing ad tech inside out, we could eventually offer companies our own white-label technological core that they could use to build their self-branded solutions. With this white label solutions are more than quick, effortless, and custom ad tech platform deployment. Such service represents the easiest way to enter and adapt to the new programmatic markets. Our clients receive comprehensive onboarding and all-encompassing support and training, as a result, their solutions pay off much faster than platforms built from scratch.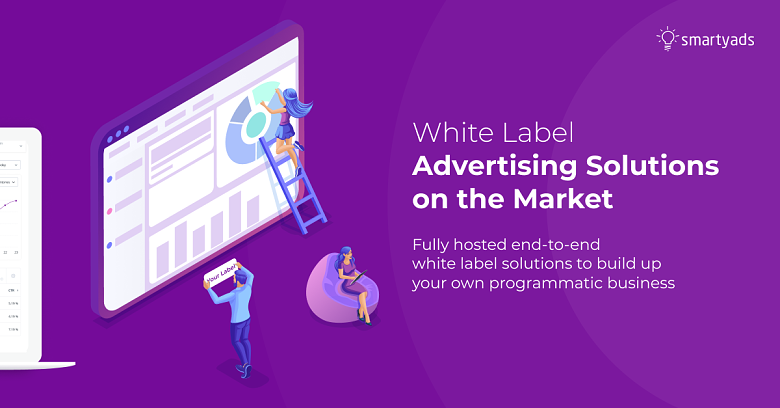 We've always had a mission to create advertising platforms that would keep our clients happy and satisfied with the advertising outcomes they obtain. What makes them stand out on the market is they are created with a customer in mind – the interfaces and functionality are designed so that setting up advertising, fitting it to your needs, and keeping it all effective is easy. Our mission is to make programmatic simple. We want every customer to reach the utmost productivity while spending the least possible time on a campaign setup and management. 
If you already use the programmatic platform, and you think that your SSP or DSP is pretty simple and straightforward, this is a good sign because that's how things should be and that's the kind of technology we create. Programmatic is not a piece of cake, but we make user-friendly systems that make advertising affordable and easy enough for everyone. 
What else can you tell us about SmartyAds? 
The last couple of years were turbulent because of lockdown, however, the company only grew stronger allying with new partners such as Opera, Xiaomi, and Meitu.
We've made many valuable connections. Very soon our partnership network will be extended even more as we are currently negotiating collaborations with new global partners. 
During the last couple of years, we've also realized we needed to keep communication with clients on a super effective level in order to stand out. Thus, we created an unmatching and highly competitive team of employees. Everything started off with an account manager, who trained newcomers when our team started to expand exponentially. New ideas and initiatives of the team members helped the company to expand and reach success. 
We have our own internal programmatic expertise, which also enabled our employees to grasp in-depth specifics of the business. Now, we share these valuable insights with our clients. We provide our technologies to help other companies develop their own solutions. Last but not least, we help new ad tech businesses increase their own competence by selecting and outsourcing the best ad tech professionals specifically for their needs. Account managers, ad ops, and customer support employees all these people together contribute to the seamless, stable, and successful work of the client's solution. Such a servicing team creates an extra layer of customer care that significantly elevates the class of service and quickly pays off. 
With our help companies outsource narrow niche and rare ad tech professionals that are rare on the labor market. On our side, we do all that it takes to correctly evaluate and test employees, provide them with necessary onboarding, education, and working conditions. As soon as we get approval from the client, the employee collaborates with the rest of the client's team remotely while we organize payrolls, equipment, taxes freeing the client from labor-related work. 
The lockdown also brought an outstanding opportunity to tune-up better to our customers' needs. By analyzing customer feedback and testimonials, we had the opportunity to pinpoint the future development roadmap for our technologies. For instance, we recently rolled out an Adaptive CPM feature on DSP that helps advertisers to buy ads at the most optimal price. A Creative Auto Resize feature, that will be released soon, will automatically adjust the creative to the required size, so advertisers will serve an ad on the broader pool of inventory. 
Thus, when the pandemic ends, we hope to be in a very different place. We take this time as a chance to stay closer to our customers as we listen to their suggestions and modernize our platforms according to their needs. We will keep being adaptable and attentive to what our customers have to say – because this approach guarantees
longevity and sustainability for any business in these turbulent times.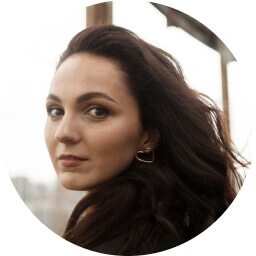 Irina Kovalenko is a professional marketing consultant and practitioner. She has been closely collaborating with a global ad tech company SmartyAds for more than four years. During this time she created and implemented a brand positioning strategy with numerous marketing
campaigns
for the company that significantly elevated business performance and brand recognition.