CEO Kenda Macdonald
is an Automation Ninja. With a background in Forensic Psychology and an affinity for statistics and behaviourally intelligent automation – she's not your average expert. She's been living and breathing Infusionsoft since 2011 and has spent over 14 500 hours learning new ways to automate what people think is impossible. Upon the release of her new book "Hack the Buyer Brain", Kenda was kind enough to reveal some valuable insights from her Marketing Automation startup,
Automation Ninjas
.
Please describe the Background, vision, and values behind Automation Ninjas.
My background is in forensic psychology. When I started with marketing automation about seven years ago, I noticed in the company I was working for that marketing doesn't really account for behavior, and doesn't take psychology into consideration. I realized there are things we could do better, and decided to bring marketing automation and behavior together to help businesses be clear about how they want to help their customers and ultimately achieve good marketing. In the process, we managed to create a cool methodology. Our interested customer base helped us create a method that focuses on the customer journey, from their very first visit, through getting their testimonials and getting repeat purchases over and over again. This isn't just about the tools, but about the strategies behind them. We focus on lifetime value. When you bring a customer in you optimize your platform to keep them interested for as long as possible, in order to get a good ROI on automation. The biggest problem is that many businesses don't account for the customer's journey. They don't think about the customer lifecycle value, and they end up spending too much effort on getting new leads rather than preserving existing ones. So we started with basic technology implementations and rapidly evolved into the strategic planning of marketing automation. These days, Automation Ninjas is an award-winning agency, much in thanks to our approach to marketing automation.
What's unique about Automation Ninjas?
We focus on customer lifetime value. It isn't just about getting more leads or sales, it's about getting that longer-term ROI from customers who will stay for a longer time period, helping businesses to make more profit. To do that, we track what people are doing and build a strategy around their behavior to increase the lifetime customer value.
What is marketing automation?
I like to split this term into 2 words. Marketing is not just about getting leads, it's now everything you do to get and keep a customer. Automation, therefore, becomes all the things you have to do and all the tools you need to leverage to keep the customer because it's not possible to do all of it manually. Marketing automation as a term used to refer to email automation after the point of opt-in. That's changed now because there's so much more involved in the process. These are the things that happen if you look at the whole customer journey right from the start, from when they first opt-in, through receiving your content, to converting and becoming a lifelong customer, all of that is made a lot easier thanks to marketing automation.
How has marketing automation changed the way we do business?
The biggest thing marketing automation has done is allowing the consumer to have control of the process. Before, businesses held all the power and information and controlled how much information the consumer had access to. Nowadays, the consumer is able to go online and control the relationship they have with the business. I think marketing automation empowered consumers, but it also allowed us to have a better idea of how the process goes, and track the customer journey and behaviors. Before marketing automation, we weren't able to do that.
What are the psychological factors that marketers tend to miss, and what are your tips for including them in a marketing strategy?
The biggest miss is not using psychographics to profile your ideal audience. These are things like Interests, Attitudes/ Activities, and Opinions. These are IAO variables and will help you understand what information your audience wants to see, where they want to see it and the kind of information they would respond to best. It helps you to get to know your audience on a human level. Then there are biases that we can use to make our content convert better. Things like the anchoring effect, so using the first piece of information you see to compare or contrast the rest of the information. Then you can go deeper with Coherent arbitrariness and cognitive demand, in groups and outgroups. psychological bias is powerful in marketing. The next is the awareness level of the audience. As marketers, we easily get caught up creating content, and it's easy to forget to ensure that the content is at the right level for the audience.
From your experience, what are some best practices for using marketing automation successfully?
Because there are thousands of tools out there, the first thing I would suggest is to be very clear about what you want to achieve. So, mapping your audience and planning your strategy should be the first step, to help you find the tools that best match your marketing goals. Secondly, focus on keeping your audience engaged. Don't just sell, but give them valuable content that they will consume. We recommend taking all the content you already have and distribute it to the existing audience. Utilize that content and make sure you're adding value. Thirdly, if you are sending communication out all the time make sure you're tracking the behavior. Are they opening your emails? Are they clicking on your links? Are they spending a long time on specific parts of your website? That kind of information tells you what people are interested in, so you can segment them behaviorally. On the other hand, if people aren't doing those things, it tells you what they're not interested in and what you should do earlier on to create better engagement.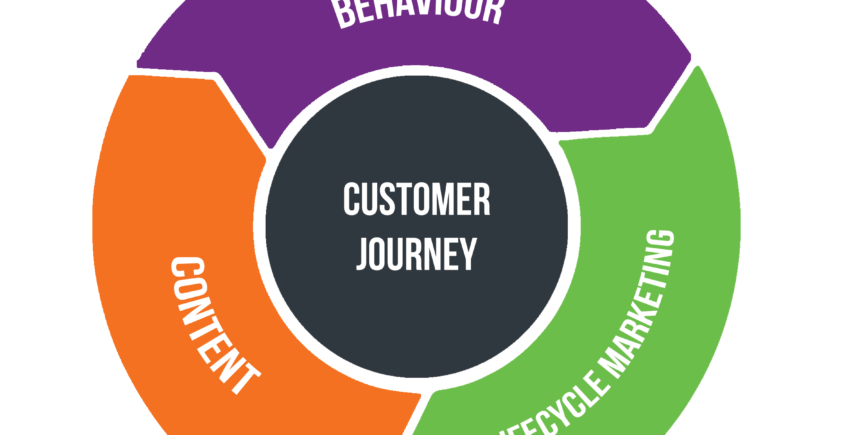 How do you see the future of marketing automation?
I recently went to a great AI meetup and was really intrigued by how quickly AI is moving. It has applications far beyond what we originally thought it was going to be. Now I see the future as interactions with AI, which will become extensions of the business's personality. We could have AI's that become the hub of a business without actually having to interact with the customers directly. With AI being such a major part of our future, many forward-thinking businesses are now focused on creating a great experience that helps them to save time on 1-on-1 conversations. Making sure that your content really displays your brand, your content becomes an extension of who you are. Making sure all of our marketing automation is consumable in a structured way gives you more control over the customer lifecycle. I think that in the future, all of these things will be built with AI rather than just your website. For now, the most important thing is that you are planning a structured customer journey. There are 3 parts to that.
Always make sure you have a structure in place. The one we use is lifecycle marketing.
Through that structure, you have a good backbone of content, catered for each of those steps
Overlaying all of those things, you need to have good tracking in place so you can personalize the journey for each customer.
Behavior tracking and analytics make a winning strategy for marketing automation.
I just released a book called "Hack the buyer's brain". It takes my background in forensic psychology and marketing automation and combines the two together. All case studies mentioned in the book have used the tool we use, Infusionsoft, and it's a great way for businesses to see how you can use marketing automation in real life. It also describes the behavior and science behind that principle and helps to bridge the gap between all the advances in psychology in the last 10 years and the rapid evolution of AI Automation.