In simple words- what does Pixlee TurnTo do?
Pixlee TurnTo
enables brands to scalably manage user-generated, ratings & reviews, and influencer content, and seed that content across the most impactful marketing channels. With Pixlee TurnTo, teams can automatically collect, curate, permission, publish, and measure user-generated content (UGC) all in one platform. Alo Yoga saw a 107% increase in average order value and a 293% increase in repeat site visit rate by using Pixlee TurnTo-powered content across the brand's acquisition and remarketing channels.

Please describe the story behind the company: What sparked the idea, and how has it evolved so far?
Witnessing the shift in how people interact with brands they love and the unexplored opportunity to connect social media with online shopping, Pixlee TurnTo was built to transform the way marketers foster relationships with today's consumers. Using Pixlee TurnTo, brands surface the user-generated and influencer content already being shared by passionate customers and seed that content across the most impactful marketing channels such as ecommerce pages, emails, and in-store displays. By tying user-generated and influencer content to shoppable touchpoints, brands using Pixlee TurnTo are able to derive even more ROI from their social media, community, and ecommerce efforts. In early 2021, Pixlee merged with Ratings & Review company TurnTo, to become a combined entity dedicated to building customer-powered commerce. Paving the way for customer-powered commerce, Pixlee TurnTo now allows marketers and ecommerce executives to integrate UGC and Influencer Marketing with text-based customer content like Ratings & Reviews, Checkout Comments, and Community Q&A — without any additional technical resources required. This combination puts the customer at the center of marketing, and creates content proven to boost revenue, brand affinity, and engagement.

Please provide an overview of your product offerings? What makes your products unique?
With Pixlee TurnTo, brands can automate content collection from social, influencers, customers, and employees in one platform to save on costs and time to market of visual assets. Unlike any other CRM platform, we combine the three core elements of community-driven marketing; Social User-Generated Content, Ratings & Reviews, and Influencer Marketing.
Social User-Generated Content (UGC)
: Our UGC platform helps brands use customer content to deliver personalized shopping experiences across any channel. The UGC management process is divided into six categories: collection, curation, permission, publish, and measure. The Pixlee TurnTo platform is equipped with spam and brand protection filtering, image recognition to sort content, product tagging for shoppable displays, Patented Dynamic Display Technology, and performance tracking. UGC widgets are highly customizable and update in real-time without any changes in website code necessary.
Ratings & Reviews
: Pixlee TurnTo's ratings & reviews solution provides fully indexable reviews for best practice SEO, and easy integration to other platforms like social media and mobile apps. Pixlee TurnTo stands out from competitors in the ratings & reviews space as our full suite of customer feedback tools are designed to capture consistently more reviews. Pair Ratings & Reviews with Community Q&A to double the power of Review Search and Instant Answers. Go beyond text feedback with Visual Reviews to help gather photos and videos displayed alongside text. Capture the post-purchase bliss with Checkout Comments that display buyer sentiment both before and after a purchase.
Influencer Marketing
: Our influencer marketing solution, Pixlee for Creators, allows brands to turn existing customers into powerful advocates, discover new influencers, and grow ambassador communities with signup opportunities across each channel. Our in-platform tools are optimized for easy management of influencer relationships and content as well as performance tracking features to understand ROI on both campaign and influencer levels showcasing the metrics that matter most to your brand.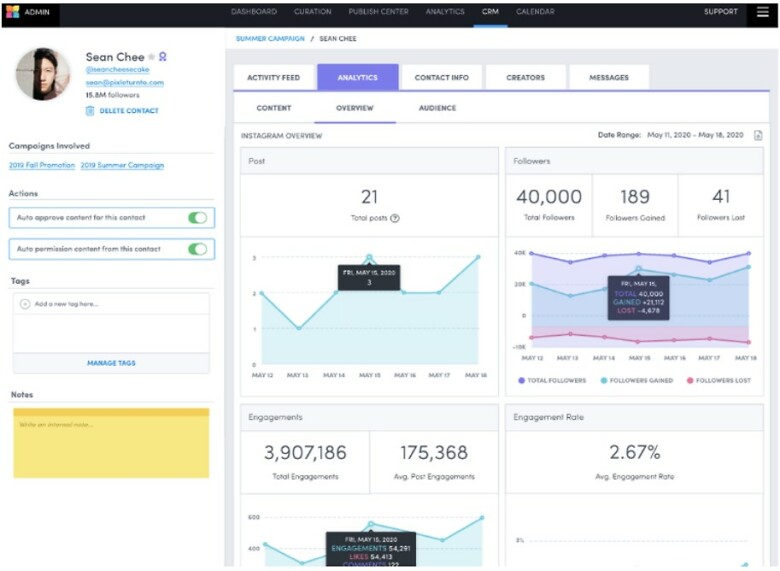 The world has been affected by the Covid-19 pandemic: How has that affected Pixlee TurnTo for both your employees and customers?
With retail locations closed and in-house photoshoots paused, it became even more important that brands give a realistic understanding of each product they were selling online and help customers feel like a part of an engaged community. Our team focused on going above and beyond to support and empathize with our clients as brands were forced to rethink their marketing and eCommerce strategies. We shifted our team's resources originally dedicated to new business development towards prioritizing our existing customers and shared evolving best practices and assistance with them in real-time beyond the usual scope of our work. Internally, Pixlee TurnTo focused on creating the right channels and expectations around communication to keep our own team as well as investors and clients in the loop regarding pandemic-related changes. Though our team was poised to work well remotely, we set aside time to understand each of our employees' work styles as circumstances changed and shifted our dialogue towards embracing the most human parts of being a team.
What did Pixlee TurnTo do over this period that you are most proud of?
Pixlee TurnTo partnered with the AdCouncil on several meaningful campaigns to educate and support positive awareness during the initial days of the pandemic. The first campaign, #AloneTogether, featured a Pixlee-powered content gallery highlighting how friends and families helped slow the spread of COVID-19 by staying connected while social distancing. Additional AdCouncil campaigns we collaborated on included "Fight the Virus. Fight the Bias," to dispel the disproportionate racism experienced by the Asian and Pacific Islander communities, and the Vaccine Education Initiative, to educate society about vaccine awareness. Through Pixlee's platform, AdCouncil compiled and showcased informational videos from healthcare experts in an on-site gallery aimed at addressing questions and concerns about COVID-19 vaccination. Many Pixlee TurnTo clients also leaned on Pixlee's technology to populate their marketing channels with authentic content from customers and many even created campaigns focused on bringing the brand community together with user-generated content. Kirkland's used Pixlee TurnTo to create its Kirkland's Kitchen gallery for fans to share different recipes and tips for cooking during shelter-in-place orders. Our platform was able to help other brands create pandemic-specific campaigns celebrating and supporting frontline workers and other community heroes through interactive Pixlee TurnTo galleries. A few included Maui Jim's Mahalo To Heroes campaign and Jones Soda's Unsung Heroes initiative. We're incredibly proud and grateful to collaborate on such impactful campaigns and aim to continue being a supportive partner as well as a storytelling platform for members of our community.
What can we expect to see from Pixlee TurnTo in future?
At Pixlee, we're always looking for new ways to help brands to amplify word-of-mouth marketing across their digital channels to grow digital commerce while building community with their customers. Today's marketers must be fresh, relevant, and timely across so many different channels. Pixlee TurnTo creates out-of-the-box use cases to leverage UGC across the customer journey, and we prioritize software capability to make sure you capture all forms of UGC as social media apps change and grow. We are continuing to roll out TikTok-related features of our product, and have already launched collection, curation, and product tagging in TikTok content. With a database of high-quality data-rich UGC, Pixlee TurnTo helps personalize and dynamically serve relevant content to optimize marketing performance. We will continue to find innovative ways to power customer-driven commerce with three pillars in mind: more content, expanded channels, and smarter software.