This week,
Website Planet
's Marko Velimirovic had the opportunity to speak with Viktor Hanacek, the Founder of picjumbo. We discussed the company's beginnings, how it evolved, and what is in the pipeline for the future.
Please describe the story behind picjumbo: What sparked the idea, and how has it evolved so far?
The story is almost like a movie: I wanted to start selling my photos on stock photo sites to create something like passive income, but all the stock photo providers rejected me. But as a freelance designer, WordPress coder, and photographer, I didn't give up and over a weekend I created my own website, my own stock photo site, where I uploaded my photos. As a student at the time, I didn't have money for marketing and as a blogger, I knew I could make a living with AdSense advertising, so I ditched the selling and gave all my photos away for free and have been adding at least one photo a day to the site ever since That's how picjumbo was born, now visited by more than a million people every year.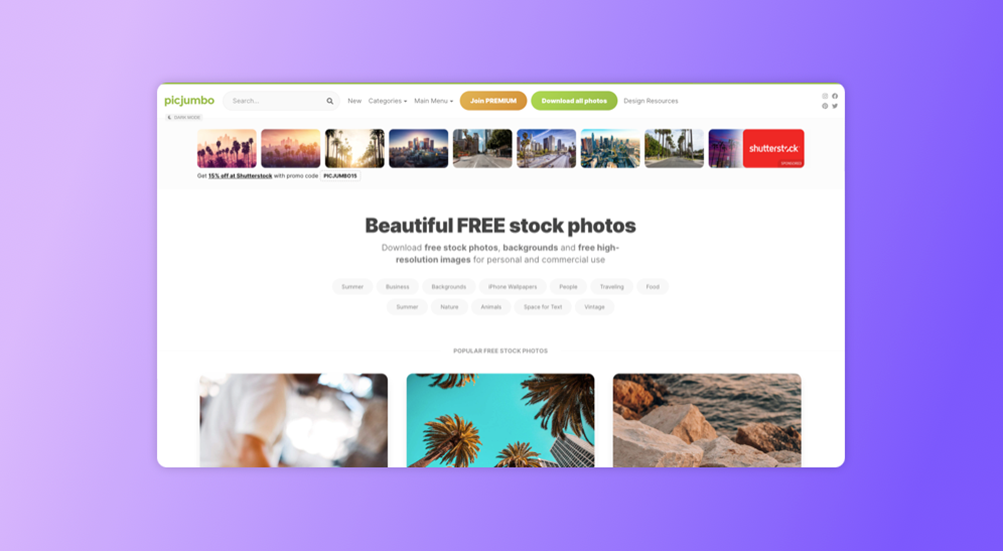 — Homepage of free stock photo website picjumbo.com
What services do you offer?
picjumbo offers high-resolution stock photos for free. We have covered almost all common categories like Business, Nature, People, Technology, Abstract, Food, Drinks, and more. Unlike other free stock photo sites, I try to bring really usable photos and not just some shots that look good but our visitor has no way to use them. We add new photos every day and in addition to the free photos, we also have PREMIUM Membership whereby becoming a member people both support the running of the project and get access to over 10,000 additional unpublished photos in the form of photo collections.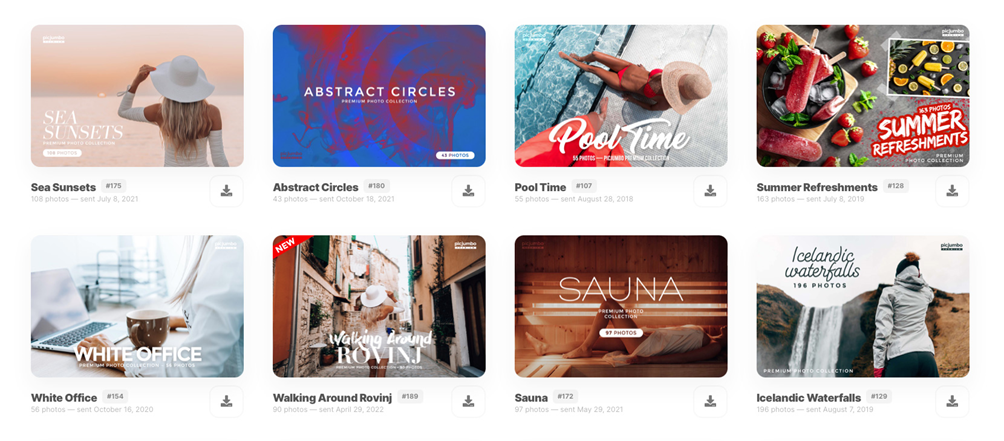 — Stock photo collections in picjumbo's PREMIUM Membership
Ideal for template designers, for example, who often need multiple similar photos at once to create a coherent template and style. And then of course for everyone, because with themed photo collections, you have a much better chance of choosing the right photo. Collections offer multiple angles, sometimes multiple styles, landscape, portrait, etc.
What is the mission of picjumbo?
To get quality photos to everyone, even those who can't afford to pay for photos or it's not possible in their country. I remember when I started designing websites as a young student I had to use small thumbnails from classic stock photo sites with watermarks because I didn't know if the client would be interested in the photo or the design. Now it's super easy with picjumbo because everything is in high-resolution and without any watermark.
We had to change the button from "Download" to "Free Download". People simply didn't believe that the pictures are actually free.
I've also received several emails from various churches saying that they use my photos and that they thank me so much for offering them completely free.
What is unique for picjumbo?
As a designer, I know what photos other designers want. They want high resolution, they want a place to put text, and they want usability and simplicity at the same time. From the start, you don't have to register on picjumbo, you don't have to credit the photographer, although I appreciate that, and all photos are watermark-free and in full resolution.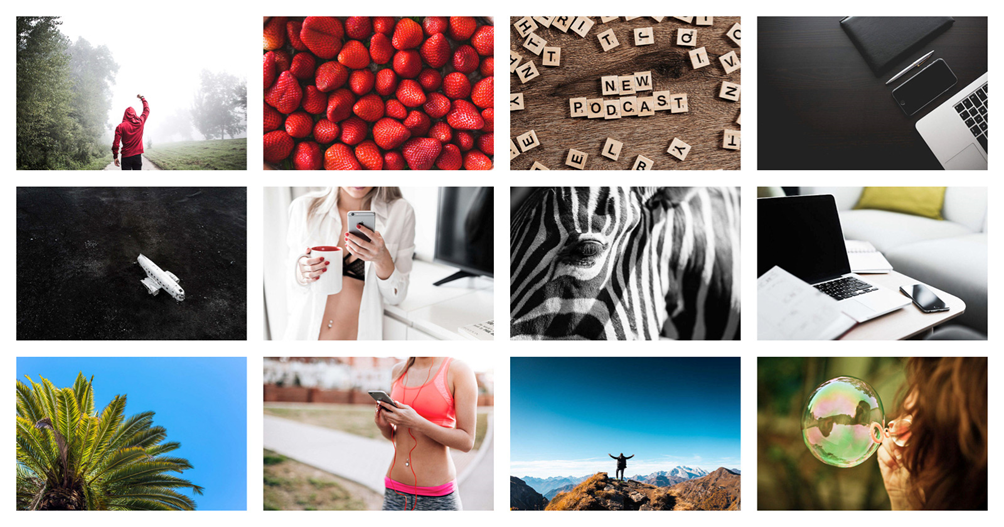 — Free stock photos by picjumbo, all taken by the founder of picjumbo Viktor Hanacek
And I've blogged and run a lifestyle magazine in the past, so I have experience in that area, which helps me create interesting illustrative photos for magazine articles, blog posts, etc. That's why on picjumbo you can also find classic or "boring" stock photos, with business themes, from travel, with various everyday objects… The only difference is that here they are free.
Who are your typical customers, and what do you think is the main challenge that your product solves for them?
It's a blogger who is looking for an illustrative photo for his article about time management, it's a DTP graphic designer who is looking for a photo of a coffee for a coffee shop windows, it's a template designer who is looking for business photos with a laptop for his next business web template, it's a marketing company who wants to make a folder with freely available photos for all its employees. They no longer have to deal with watermarks, small thumbnails, and later the potentially complicated purchase of credits or photo packages. They just download the photo, in full resolution, and don't have to pay anything for it. If the client doesn't like the photo, the designer simply downloads another one and it costs them nothing. As a blogger who looks at every dollar his site earns, you're also glad to finally have a source of free photos that are of quality both technically and visually. But in general, it's always people who are making something. Be it a book, a website, a blog, or a billboard.

— Free stock photos by picjumbo, all taken by the founder of picjumbo Viktor Hanacek
What are the plans for picjumbo for the near future?
I would like to get more photographers on the site so I can do some more marketing. In short, to make picjumbo more visible. Yes, all the time various magazines, bloggers, or people on Twitter and Instagram put us among the TOP free stock photo sites right next to those sites with millions of photos or even owned by huge corporations, but the fact that my "tiny" one-man-show picjumbo appears on these lists is a huge motivation for me to get it on another level.