OVHcloud is a global company trusted by more than 1.5 million customers manufacture our servers, own and manage 30 datacenters, and operate our own fiber-optic network.  We spoke with
Hiren Parekh, VP of Northern Europe at OVHcloud
  about their range of products, services and their customer support.
This interview was originally published on April 2, 2020.
Can users register, purchase, and transfer domains through OVHcloud?
Absolutely, the process is very simple, and we have a vast array of extensions available to users at competitive pricing.
What are your hosting plans?
At
OVHcloud Web Hosting
, we have an extensive range of hosting plans tailored to our users' needs that ensure simplicity, security, and high performance. They can create a blog, build a professional website, or develop an e-commerce platform.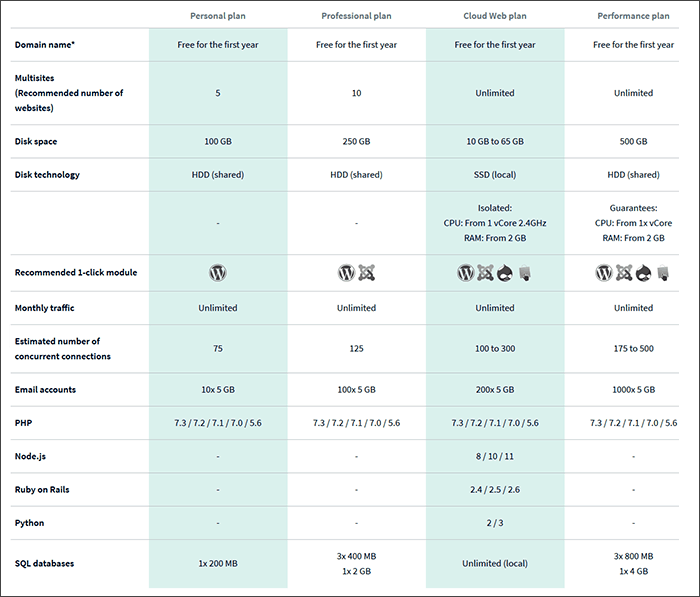 What, if any, are the advantages of hosting with a Cloud Web plan?
Simplicity – they are ready to be deployed instantly and fully managed by OVHcloud
Choice – there are multiple packages to suit different use
Fast disk access (local SSD)
Isolated resources: CPU options: From 1 vCore 2.4GHz, RAM options: From 2 GB
Unlimited SQL Databases
What are some of your available cloud solutions?
Hosted Private Cloud – powered by VMware. Built on the foundation of the VMware Software-Defined Datacentre (SDDC) including vSphere, vCenter, NSX and vSAN
Public Cloud built on OpenStack plus a CNCF certified Managed Kubernetes Service
A comprehensive range of Bare Metal servers from entry-level to enterprise solutions
What is a "hybrid cloud," and for whom is it a good fit?
Hybrid cloud is an infrastructure built using several different technologies (hosted private cloud, public cloud, and bare metal) to ensure optimization of each. It allows you to adapt/tailor your infrastructure to your exact requirements as they change over time, making it a well-suited solution for SMBs. With our multiple DC locations and multiple solutions, hybrid cloud solutions are easily achieved.
Do you offer hosting for any other CMS platforms such as WordPress or Joomla?
Yes, we offer ready-to-go WordPress, Drupal, Joomla, and PrestaShop, plus customers are free to install any other CMS.  Below is our comparison of the most popular CMS for our users' websites: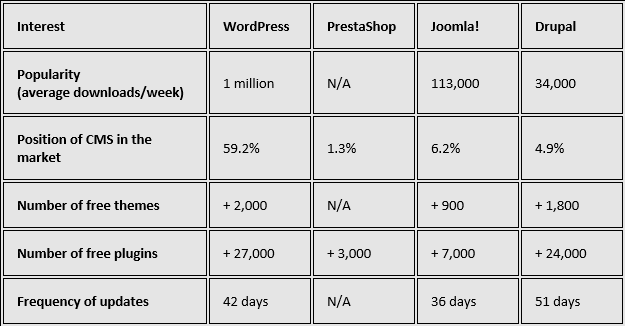 Source data: w3techs, WordPress, Web journal, PrestaShop, Développez.com, My Guroo
What eCommerce options are available?
We offer a Prestashop e-commerce CMS ready-to-go which is very popular with our users, but they are free to add various plug-ins to other CMSs.
Do your hosting plans include SSL?
All our plans include Let's Encrypt certificates for free and Sectigo SSL certificates for a fee. See below OVHcloud table for details: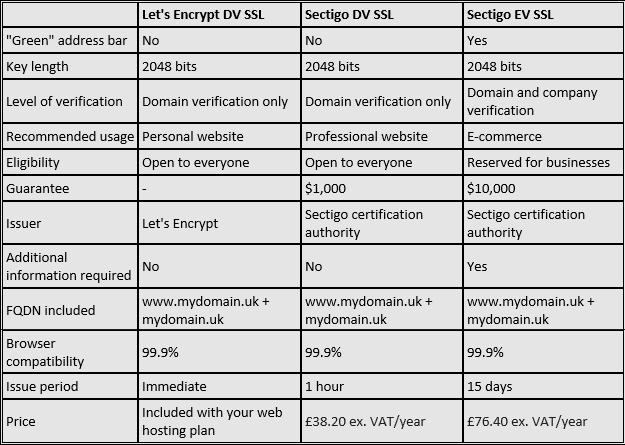 Are backup and recovery services available?
Yes, we offer four managed backup options allowing you to recover your files and database from 1 Day / 2 Days / 3 Days / 7 Days.
How are your servers protected against hackers and other cyber threats?
We are secure by design; all our products come with a free anti-DDoS system that provides blanket support for all customers (protecting all customers makes the whole network more secure, avoiding the noisy-neighbor effect). We also have a specific Anti-DDoS Game designed especially for online gaming and e-sports, as they are high-risk sectors. Included Anti-DDoS – mitigated 1.5tb DDoS attack
What type of support is available to your customers?
We have four levels of support depending on a customer's specific needs ranging from Standard, which is focused around an online support service,  through Enterprise, which offers dedicated support with a technical account manager and access to solutions architects, product road maps, etc. Further details of each can be found on our web site.