Please describe the story behind the company: What sparked the idea, and how has it evolved so
far?
magLabs
was formed about 16 years ago by two of the IT/technical team who worked at Magnet Harlequin with whom we remain closely aligned. We saw an early opportunity with an increasing requirement for marketing technology, to form a business that delivered simple, user-friendly solutions backed up with exceptional customer service. This remains our USP today and as we grow, we continue to invest in customer relationships and in delivering in partnership with our clients.
Can your products be used by the average Joe or are they aimed at qualified professionals?
You don't need to be an IT or technical expert to use any of our products. We believe the best way to successfully deliver technology is by following a strong user-centred design approach, in which the project team focuses on the users and their needs in each phase of the process. This ensures that our solutions are always intuitive and easy to use.
We do, however, provide training before any of our products or solutions go live and our in-house helpdesk team provides 24/7 support should any of our users require additional help.
Please tell us more about your three products?
Sargasso
is our off-the-shelf DAM solution that makes storing, managing, and sharing digital content such as logos, images, and video files easy and secure. It also removes the "I can't find it so let's create it again" scenario. With only one living version of a digital asset, it's easy to use the correct version. Our tool gives the administrator the ability to set permissions so that files are only shared with appropriate contacts inside and outside the organisation for as long as they need access to those files. Clear reporting also illustrates who downloads which files as well as which digital assets are used most frequently. Sargasso has been implemented to fulfill many requirements from efficient content management for brands to robust & secure archives in the public sector.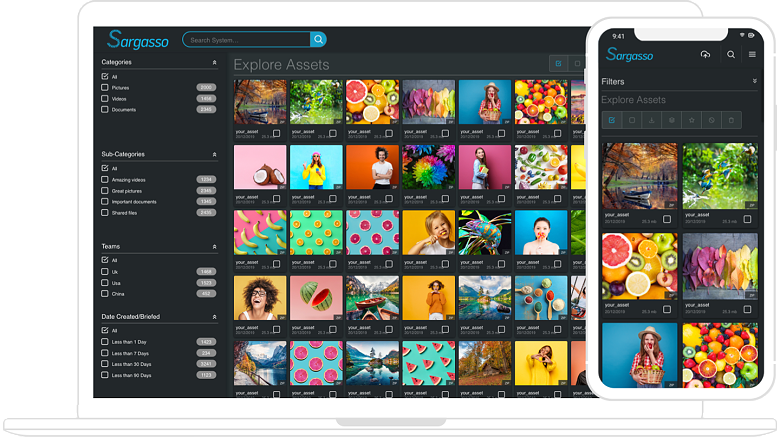 MYBRANDSTREAM™
lets you manage your end-to-end multichannel marketing content process quickly and seamlessly with all projects stored in one place. Our smart platform is fully configurable and can be optimised and set up around your existing processes and procedures. MYBRANDSTREAM™ delivers efficiencies, control, and agility to your marketing operations process and content life cycles while providing a holistic overview.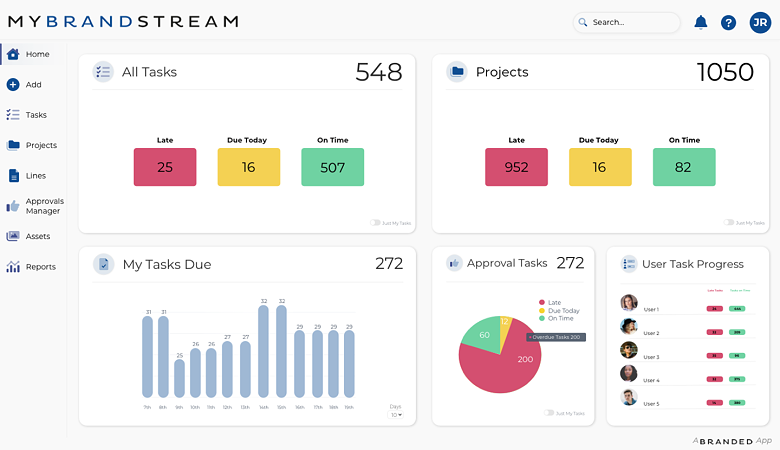 Event Manager
is our end-to-end event management tool that makes manual tasks and spreadsheets a thing of the past when running and managing events. Once an event is set up online everything can be automated reducing the number of hours to run an event dramatically. Manage everything from a laptop, iPad/tablet, or phone even registration lists. After the event run reports from Event Manager that help you to analyse the success of the event based on your own criteria. Our business also offers Enterprise Solutions for larger businesses that are looking for a bespoke tool to solve their business issues or where we may need to combine and customise a number of our tools to make them fit for purpose. These always start with a Discovery Session where we get to know our clients and the challenge that they are trying to overcome.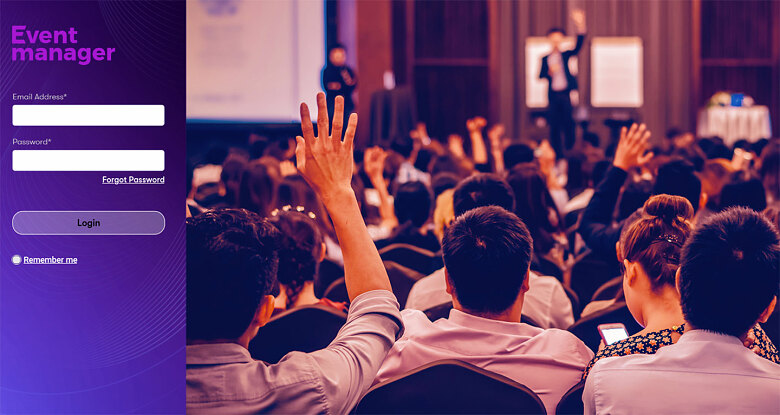 And finally, our in-house digital marketing team supports global brands with everything from websites, to content management to eCommerce and so much more.
Is Sargasso integrated into MyBrandStream or is it a pared-down version?
Sargasso can be fully integrated into MYBRANDSTREAM. As the digital asset management solution, it remains a useful repository from which all digital assets can be stored, managed, and distributed securely.
How does Event Manager stand out especially with so many new platforms entering the event management space in the last 2 years?
Event Manager is an end-to-end events tool which makes it different from other tools. It also suits a wide range of events from corporate launches and conferences to film company premieres and publicity events. Like all of our tools, it is customisable and can be developed to reflect our customer's corporate identity. It can also be integrated with other tools that the business uses. It really does stand out in the crowd.
What can we expect to see from Maglabs over the next few years?
Over the next few years, we plan to continue developing our existing products both based on client feedback as well as anticipating requirements in the market to ensure that they continue to be leading edge. Our new suite of eCommerce solutions is growing in popularity as businesses continue to adapt to the huge growth in online sales that shows no sign of slowing down. As we grow we continue to build our team promoting from within wherever possible so that we keep that vital knowledge which to date has created a positive, inclusive culture.
As always though, we will continue to strive to provide our customers with exceptional service and support. We are proud to be considered business-critical partners for some of the best-known household brands in the world and integral public sector institutions