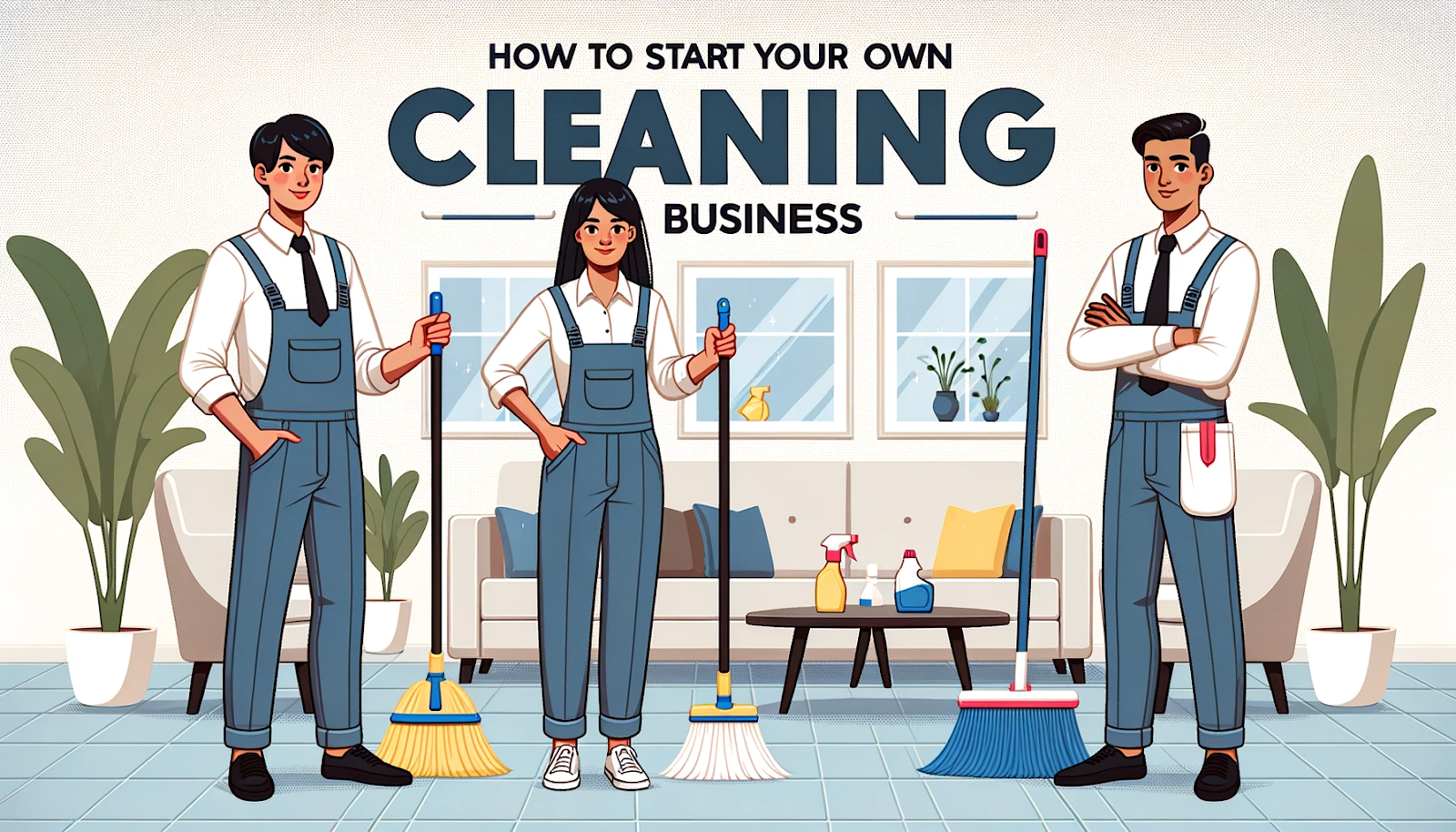 Launching a cleaning company is as viable as it is of value
. More homeowners are seeking outsourced cleaning services to improve cleanliness and save themselves time and energy. Commercial cleaning of offices, retail shops, schools, and other commercial spaces is also a big market. With an increasing demand for outsourced cleaning services, both at homes and commercial spaces, you can sweep up profits in no time.
You can even opt to offer a specific type of cleaning only
, such as janitorial or maid services, or floor, carpet, air duct, window, kitchen, roof, driveway, or Airbnb cleaning. But before you dive in, you must take care to follow laws and regulations, which can vary from state to state.
This guide will
help you navigate the process of launching a cleaning company
, from concept to booking jobs. Much of the process can be completed online – including registering, marketing, and booking clients.
Short on Time? Here's a Quick Guide to Starting Your Cleaning Business
Starting a cleaning company is as easy as 1, 2, 3… Well, actually,
the cleaning business launch process can be broken down into 6 steps
. Though the specifics may vary depending on your business's unique structure, you can use the points below as a guide:
Create a business plan. In your business plan, you should set out how your cleaning business will operate and make profits. Ensuring all the details are ironed out beforehand will make the setup and launch process run more smoothly.
Select a business name and register your company. A business must be registered officially under a unique, permissible name, but you can do this quickly online using a reputable LLC formation company such as ZenBusiness.
Apply for tax IDs and obtain permits and licenses. In order to hire employees, you must apply for a tax ID in most states. Furthermore, cleaning companies may be obligated to apply for licenses and permits to operate legally in each state.
Open a business bank account and get funding. Accounting for your company is a legal obligation, as you need to file tax returns and financial particulars. A separate bank account is a must to manage your finances, as is raising capital to launch your business.
Acquire any required products and supplies. Professional cleaners need cleaning products, equipment, and ideally, specialized uniforms to get the job done. You'll need to source these, as well as marketing materials.
Launch and market your company. Marketing is the key to any business's success, and there are plenty of ways to go about it. Having an online presence is important, too – especially a website, which you can create easily using a website builder such as Wix.
1. Research and Write a Cleaning Company Business Plan:
Is a Cleaning Business Really Profitable?
The majority of the US cleaning market is dominated by large-scale cleaning companies. However,
there's still room for your company if you focus on your local market or specialize in a niche
. For example, there are only 33,000 carpet cleaning businesses in the US in 2022. You can also increase your cleaning profit margins by making, using, or selling in-house cleaning products. You're likely to be starting small, booking and cleaning client's properties yourself. You can also launch a larger cleaning company if you have partners or money to invest. If you're cleaning houses, you may also want to look into the commercial market, where
retainer contracts and more frequent bookings may offer more stability
. Most importantly, you must adhere to legal requirements, including obtaining any mandatory licenses, permits, and insurance.
ZenBusiness can generate a business license report for you
, specifying exactly which licenses you need. Plus, its LLC formation packages include some pretty useful financial tools.
What Should You Include in Your Cleaning Business Plan?
A detailed business plan is a must
if you want your cleaning company launch to run smoothly. You can start it off by talking about
what your business brings to the table
. What range of services do you offer? Next, focus on
who needs your cleaning services and who else is in the game
. What unique touches, like eco-friendly products or after-hours bookings, make you stand out from the competition? And what's your plan to attract customers?
You also want to cover your business's organizational structure
, such as its members, shareholders, management, and employees, and their responsibilities. Lastly, dive into the financials.
You should have a clear estimate of your expected income, expenses, and sources of revenue
. If you need capital to launch, outline the amount needed, its purpose, and your repayment plan. If you already have capital, outlay how it will be spent.
2. Choose a Name and Register Your Cleaning Business
While you may start out as a sole proprietorship,
there are many reasons to officially register your cleaning company as a Limited Liability Company (LLC)
. Mainly, doing so protects you from personal legal liability, and separates your personal finances from those of your business. Official LLC registration also gives your business more credibility.
Registering your business under a chosen name secures it
, too, disallowing other companies from trading under that name. Hence, it's a good idea to come up with a few backup names, just in case your preferred option may already be taken. Just bear in mind
some rules apply when naming a company
, including limitations on using certain words like "Inc." or "bank." Luckily,
registering through a company formation service online
streamlines the process. Not only do they check name availability and legality, but they also process your registration filing for you.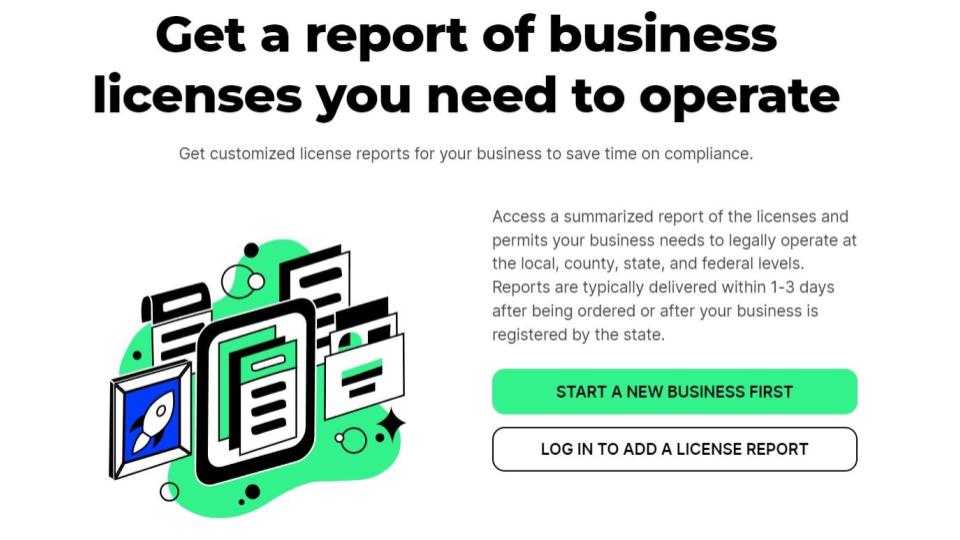 ZenBusiness has you covered in both the finance and business registration departments. Not only does it offer multiple tiers of LLC formation service, including its
free LLC formation plan (minus state fees)
. It also packs some useful money management tools for free.
ZenBusiness' Money software tracks your expenses, income, and taxes
, so you don't have to. All you have to do is register your business via ZenBusiness and link your bank account in the dashboard. ZenBusiness Money Essential – the basic version – comes with all plans, as does a free 1-month trial of the advanced, paid version: ZenBusiness Money Pro.
Features:
Worry-Free Compliance. This compliance feature is included with ZenBusiness' Pro and Premium formation plans. With the Starter plan, it comes as a premium add-on you can use for free for the first year. Get notified of all mandatory filing events, as well as assistance with your annual filing and business amendments.
License & permit report add-on. For a fee, you can add this service to your company registration service from ZenBusiness. ZenBusiness will generate a report specifying the exact licenses and permits you need to apply for.
Business website & domain name. ZenBusiness' Premium LLC formation includes a free website and domain name (1 year). You also get access to its proprietary no-code website builder and legal document library.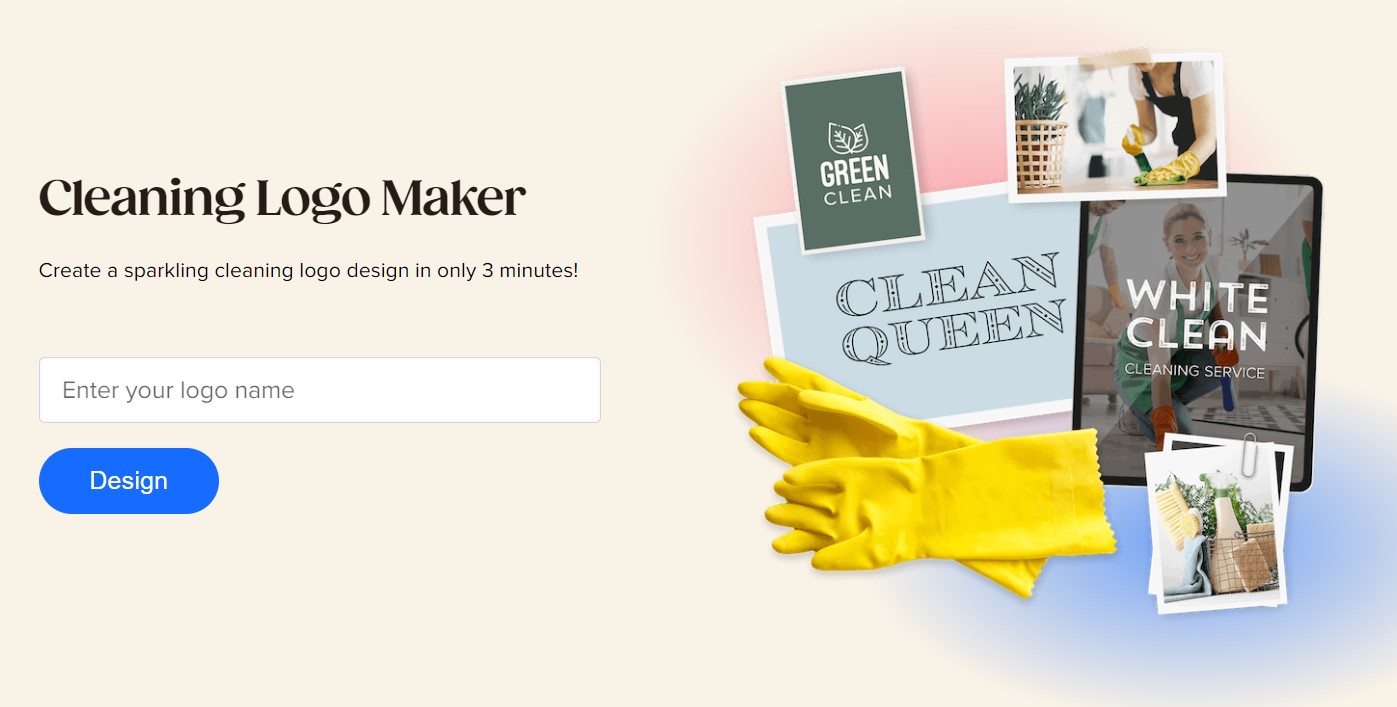 Tailor Brands offers free LLC formation
(minus state fees), as well. However,
it also offers design tools many competitors don't.
Notably, there's a logo maker powered by artificial intelligence (AI) that helps you create a professional, unique logo in minutes. That said, these services cost extra unless you opt for select paid LLC formation plans. As the name suggests,
Tailor Brands is a design-forward LLC formation service
. Besides the logo maker, its services encompass website design, as well as merchandise and business (digital and physical) card design tools you can use.
Features:
Business permits & licenses. Not only can Tailor Brands assist you in finding out which licenses and permits you need. Its team will also fill out and send in the application for you.
Fast filing speed. Both of Tailor Brands' paid LLC formation plans (Essential and Elite) offer a 2-day application turnaround. Its 14-day free plan turnaround is also relatively quick compared to its competitors' free filing packages.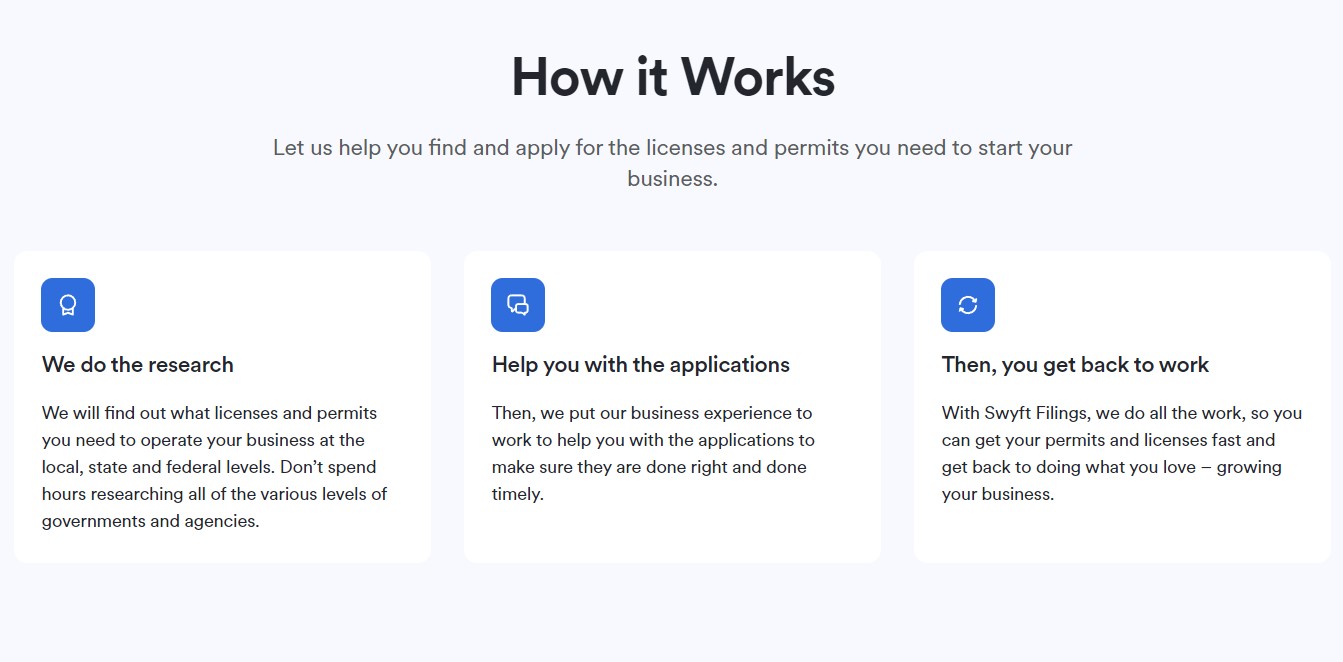 If you just need the basics, Swyft Filings has you covered. Its paid LLC formation packages include all you need to get started, including Employer Identification Number (EIN) registration and an Operating Agreement. You can also add core services as needed to all of its plans.
Swyft Filings also stays true to its name, offering
some of the speediest filing times around
. On the
free Swyft Filings LLC formation package
 , you can expect a turnaround of 10 days. You can receive your approved documents on the same day (Premium) or after 5 days (Standard) on its paid plans.
Features:
Business License and Compliance Package. For a flat fee, Swyft Filings will research and apply for any necessary business licenses and permits for you.
ComplianceGuard add-on. With this optional add-on, Swyft Filings can handle your Annual Report, amendment, and meeting minutes so you stay compliant. This is automatically included as a free 14-day trial with all LLC formation plans.
When registering your cleaning company, it's a good idea to also
secure a matching domain name at the same time
. Some of the LLC formation companies above and their plans include this service for free or as an optional extra. However, you can also
secure a domain and hosting when you use a website builder such as Wix
 to create your site or online store.
3. Obtain Tax IDs, Cleaning Business Insurance, Permits, and Licenses
Not all businesses are required to obtain a tax ID or insurance, permits, and licenses. However, a cleaning business is one of those businesses that's more likely to need one or all of the above. Unless you're cleaning and running every aspect of your company yourself,
you'll need an EIN or tax ID to hire employees
. As cleaning companies generally send their employees to privately owned properties,
business insurance may also be a necessity
. Ideally, it should cover you for personal liability against damage and injury for both your employees and clients and their property. Furthermore, you may need permits and licenses to operate a cleaning business legally in each state.
ZenBusiness can help you find out exactly which permits and licenses you need
to operate in your state(s) of operation. Its Business License Report service delivers a full report within 1–3 days of order or business registration.
4. Manage Your Cleaning Business' Finances
The cost of launching a cleaning business can vary greatly
depending on the size and reach of the company. For a small, family-run, or solopreneur-type cleaning business, you'll likely only need a minimal outlay for cleaning supplies and a website. For a bigger cleaning company, you could spend upwards of a few thousand on hiring, advertising, and branding. You can
fund your cleaning business venture in a number of ways
, including through:
Personal or joint (family or partner) savings
Loans from family, friends, or institutions
Crowdfunding from family, friends, and potential customers
Grants from organizations and institutions
Venture capital from investors
You should open a separate business bank account,
as this will make it much easier to keep track of your income and expenses.
ZenBusiness' Money financial software comes free with all LLC formation plans.
It helps you easily keep track of all of your ingoings and outgoings, including tagging taxes. Just link your bank account in the ZenBusiness dashboard after registration to get started.
5. Source Cleaning Supplies & Marketing Materials
You'll need to purchase quite a few items to get started
, including (but not necessarily limited to):
Cleaning products, like soap, floor cleaner, bleach, degreaser, and dishwashing liquid.
Cleaning supplies, such as mops, cleaning cloths, scourers, and brooms.
Specialized cleaning equipment, like a vacuum cleaner, shop vac, or carpet cleaner.
Uniforms or suitable clothing for you, your partners, and eventually your employees.
Safety clothing & equipment, such as masks, ventilators, gloves, and protective boots.
Transportation for your teams, such as a car or van.
Marketing materials, including flyers, posters, car decals, and business cards.
So
be prepared to budget for the above on top of labor and everyday necessities
such as gas and meals on the go. Naturally, all of this will cost you, but there are ways to reduce your outlay costs.
How To Save on Supplies for a Cleaning Company
You can save on necessities by
shopping bulk and wholesale,
which may require a membership at a warehouse club. You can also purchase discounted or second-hand equipment and appliances. But be sure to compare pricing across retailers, and watch for discounts at your local supermarket.
Luckily, office or warehouse rental is optional
, as you'll be working at clients' premises. You'll likely want to have access to a shed or garage to store supplies.
Making Your Own Cleaning Products
One of the ways businesses reduce costs is by formulating and using their own cleaning products.
There's also
a demand for the use of eco-friendly cleaning products and processes
. Selling your own cleaning products white label, wholesale, or via a franchising scheme can also create a secondary income source. However, do note that
there are stringent regulations in place regarding the manufacture, labeling, and sale of cleaning products
. Both hygiene and safety are a priority, as well as correctly and clearly labeling the products per usage, ingredients, and safety precautions.
6. Launch and Promote Your Cleaning Company
Once
your cleaning company is registered
, and you're ready to book clients, you can start promoting yourself. Your launch is the ideal time to do so, allowing you to attract first-time customers at a launch party or via promotional launch offers. But first,
you'll need a website to up your credibility and ensure your customers can find you
. Luckily, you don't even need to know how to code or design.
You can use a website builder to create a website easily and quickly
. Featuring templates, drag-and-drop elements, plugins, and more, the process is super-simple. Some website builders, including Wix, even allow you to use their platform for free. But you'll generally need to pay for a domain and hosting.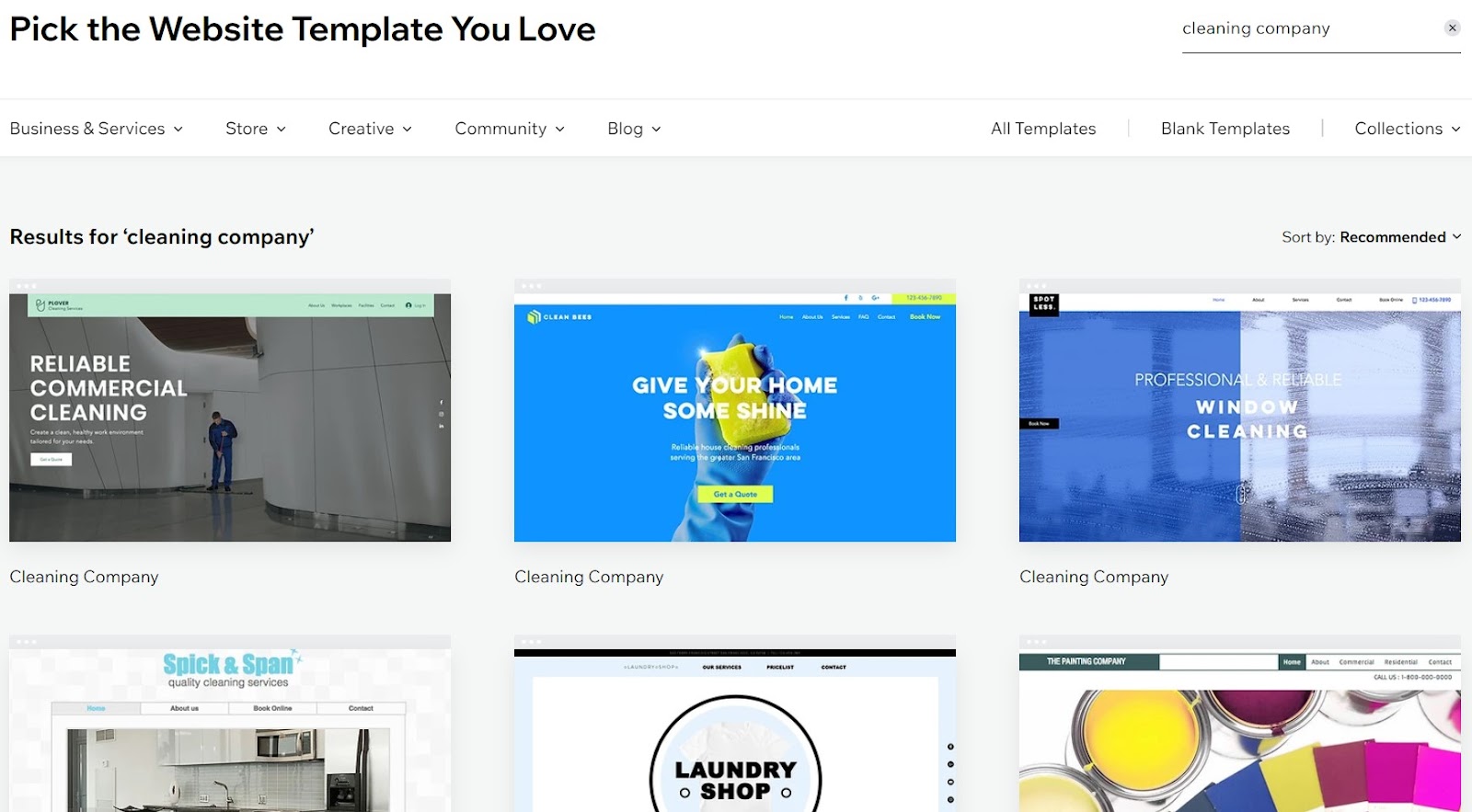 Wix is our go-to for website design, featuring
a huge library of premade website templates (900+ at present)
. If you search for "cleaning website" on Wix's website template page, you'll get quite a few suggestions. Besides its website builder, which you can use for free, Wix can also auto-generate a custom website for you in minutes. Just answer a few questions, and you're good to go. In both cases, you can tweak your site or a template to your liking.
Wix is one of the few website builders that will actually host your site for free
. However, you'll need to pay to connect your custom domain name. Free Wix sites display a Wix domain, which isn't quite as professional.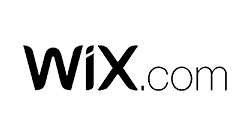 Wix now has a 14 - day money-back guarantee!
Get a discounted annual plan without taking any risks.
1427 users used this coupon!
If you're looking to sell cleaning products and merchandise online, you might want to take a look at Shopify instead. Built for demanding e-commerce sites, it's
best suited for companies who wish to list items for sale online and manage and track inventory
. However, it also suits the sale of services, not just tangible goods. In fact, you can find and install a number of booking apps in the official Shopify App Store. Otherwise,
all of Shopify's hosting plans include unlimited listings and resources
, being tiered and priced based on the level of point of sale (POS) and reporting services instead. Just note that, just like Wix, if you want to host your site on Shopify, you have to sign up for hosting directly from it.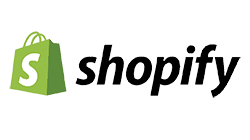 Try Shopify for FREE for 3 days!
See if it's right for you - no credit card required.
Get your first 3 months for only $1/month!
407 users used this coupon!
Squarespace is one of the top website builders if you really want a website that impresses. Its templates look custom-designed and modern. But you can also
use Squarespace Blueprint to design a unique website template from scratch
. Instead of third-party plugins,
Squarespace also offers an in-house booking tool called the Online Scheduling Tool
. It allows you (and your clients) to handle your bookings online, including checking your availability and rescheduling cleans. As it's integrated into the Squarespace platform, it works seamlessly and also keeps your and your customer's data safe.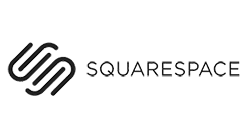 Get $21.00 off your Squarespace plan today!
Don't miss out on this great deal!
70 users used this coupon!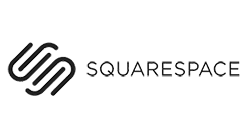 Get
$
21.00
off your Squarespace plan today!
Copy and paste this code at Squarespace
Or Use an LLC Formation Service With a Website Builder Included
Some LLC formation services also include a website, domain, and hosting in their plans
– or offer them in a separate subscription or add-on. ZenBusiness, Tailor Brands, and Swyft Filings all do, but it's advisable to
compare each LLC formation service's offering
, as they do differ. This option will allow you to get your cleaning company's registration and design needs sorted in one go. You can promote your cleaning business and services online and offline. For example, you can market your company on social media with ads and promoted posts. You can also
create a Google Business Profile so you can have a free local business listing that gets seen on Google Maps
or add a free listing on Yellow Pages online. Launching local ads on Google may also increase brand visibility, but this does cost money, and it can be risky as you have to bid on keywords. You can also target local customers by doing a drop-off – essentially, delivering flyers or coupons into mailboxes. If you're in the commercial cleaning market,
cold calling and emailing potential clients may also be an effective way to gain customers
. Draw up a list of businesses that may need your services, such as retail premises, offices, and schools, and give them a call.
Having a professional website is essential for promoting yourself credibly
via all the online and offline channels above. It should serve as a marketing hub where potential customers can scope out your company, contact you, or book a cleaning.
Start (and Scale) Your Cleaning Business and Sweep Your Way to Success
Cleaning companies offer invaluable services to property owners, organizations, and industry. As such, establishing a business in the cleaning sector is viable and worthwhile. You don't have to go it alone, though –
enlist the help of a reputable LLC formation service provider to get started on the right foot
. With professionals handling the paperwork for you, you'll have more time and energy to focus on launching your cleaning business.
Our top LLC formation service recommendations include the following:
Standout/niche feature
Business permits & license application
Does it offer a website builder?
Starting price
ZenBusiness
Money management software + free LLC formation

✘

 (license & permit report only)

✔

$

0

Tailor Brands
Useful logo, website, business card, and merchandise design tools

✔

(report & application)

✔

$

0

Swyft Filings
Fast filing + license & permit application assistance

✔

 (report & application)

✔

 (with Squarespace)

$

0
FAQ
How profitable is running or owning a cleaning business?
A cleaning company can be profitable. Most residential cleaners can charge up to $50 per hour, while commercial cleaners can charge a higher set per clean or monthly fee. Typically, cleaning businesses can make around $30,000 or more per year, but take note that this can vary greatly depending on the scale, operating region, and type of cleaning business.
Do I need a license to start a cleaning business in the USA?
In many US states, cleaning companies are required to have a license for residential and commercial cleaning. Failure to possess the expected licenses can result in penalties and fines, so be sure to check before you begin cleaning to ensure you're operating lawfully. ZenBusiness' Business License Report service can help you find out exactly what you need.
Can I start a cleaning business from home?
Yes, you can. In fact, a cleaning company is one of the few businesses that doesn't require a physical location. Since you and your partners or employees are mainly working at clients' premises, you don't need a storefront or an office. You can even start small by booking and cleaning local clients' premises yourself.
How much does it cost to start a cleaning business?
Costs will vary depending on the type of cleaning you'll do. Your startup expenses can be low if you do the cleaning yourself, target residential premises, use equipment from home, and buy discounted products. If you're hiring employees, doing commercial or specialized cleaning, or booking multiple jobs per day, your startup expenses will be higher. If you're planning to register your cleaning business as an LLC, also consider the filing fees in your state plus other fees to comply with local laws and licensing regulations.
Is it possible to start a cleaning company on a budget?
Yes, it is. Purchasing cleaning supplies, equipment, and necessities on sale, promotion, in bulk, and second hand can help lower your overheads. Avoiding renting premises until you're profitable or it's absolutely necessary can help, as well. Since the majority of your cleaning company costs are labor, it's important to market yourself effectively to fully book up your calendar.