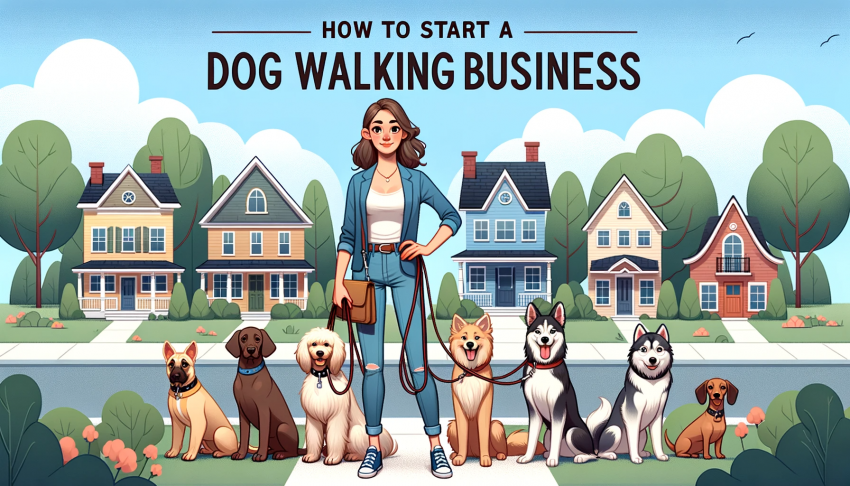 It's great to turn a passion into a profit-generating business, especially when that passion is for furry, four-legged friends. It's also a great way to almost guarantee yourself a positive work life.
One thing you can't do, however, is lose sight of the business side of your passion project.
If you want to start a dog walking business the right way, there's much to consider. And that's what we're here to help with. We've researched the steps you need to take to start a successful dog walking business with the least amount of stress. And we've reviewed several companies that can make the process of legally forming your business and creating its first website so easy it'll set your tail wagging.
Even if you think you know how to start a dog walking business, you might want to sit, stay, and read on.
There may be something here you've missed, hadn't thought of, or thought was too complicated or expensive. After all, starting any business is too serious an endeavor to leave to chance.
Short on Time? Here's a Quick Guide to Starting Your Dog Walking Business
Research and write a business plan. A business plan gives you a place to start planning, as well as a way to explain your business to others. It's also essential to gaining financing.
Choose a name and register an LLC. An LLC sets up your business in a legal manner with your state and it helps protect you from legal repercussions should something go wrong. There's a lot of paperwork involved in setting up an LLC, but an LLC formation company like Swyft Filings can handle it all.
Apply for tax IDs, open a bank account, and obtain permits, licenses, and insurance. You should obtain a tax ID number, known as an EIN, to get you set up with the IRS. A business bank account keeps business and personal incomes separate. Liability insurance isn't necessary, but is a good idea. You may also need local permits or licenses.
Earn your pet first aid certification, and consider basic dog handling certification, too. Dog owners look for professionalism in their dog walker. Nothing says you care about them and their puppers more than basic training in areas like pet first aid and understanding of doggy behavior.
Acquire any required equipment. You'll want to start with a good pooper scoop and disposal bags for handling those unpleasant duties. Then, a water bowl, good-quality spare leashes, and a first aid kit might come in handy, along with a dog whistle (only to be used with pups that are properly whistle-trained). You'll also need to ensure you carry treats and water.
Launch and market your company. All the paperwork and prep work is done and it's time to get your dog walking business off the ground. You'll need to find customers, and one of the best ways to do that is with a website created using one of our top-rated website builders.
1. Researching and Writing a Dog Walking Business Plan
The Research Phase
Even if you have a dream of owning a business and a life-long love of dogs, you'll soon find that it takes more than dreams and passion to start a successful dog walking business. There are some questions you need to answer first:
Is the business viable? In the case of a dog walking business, you have to consider things like your physical condition, changes in the weather or climate, life changes like marriage or having children, and more. Are you going to be able to keep up with the time and physical demands that walking other people's dogs requires?
Can you find enough clients to make it worth your time? Does your neighborhood have enough dog owners who aren't able, due to age, work, or travel issues, to give their pups enough exercise? Ask around at local vet's offices, doggy day cares, and pet stores to see if there's a demand for dog walking services. Go undercover and ask some other professional dog walkers about their demand level. Are you needed?
What are your legal requirements? What to do if a dog gets hurt while in your care? Or if a dog in your care hurts someone else or damages another's property? Forming your dog walking business as an LLC with Swyft Filings can protect you from some legal issues, but carrying extra liability insurance is also highly recommended.
Don't be discouraged if your research doesn't return 100% favorable results. With clever marketing and superior service, not to mention hard work and a determined spirit, you can make your business dream come true.
What You Should Include in Your Dog Walking Business Plan
You may think your dog walking business is too small to need a business plan. However, you can impress potential clients and any possible investors or employees you might need by writing an outline for your proposed dog walking operation. Firstly, lay out exactly what your dog-walking gig is all about. Are you offering special routes, specific times, or pup playdates? Next, think about customers interested in letting you walk their fur-babies. What makes your business special? Your unbeatable prices, unique services, or your charming dog-whisperer charisma? The aim here is convincing pet parents to choose you over everyone else. Then, map out your business' backbone. Is it just you? Are you thinking of hiring some help? How are customers going to find you? And lastly, plan out your finances. What will you be earning and spending? What about future expansion? Remember to keep sight of the
business
in your dream business.
2. Choose a Name and Register Your Dog Walking Business
After you finish with the prep work, your next step in starting a dog walking business is to find a name and get your business registered. So, what's in a name?
Your business name should be a distinct and unique one
that makes you stand out from the competition. Uniqueness also makes it less likely that you'll attempt to choose a name that's already in use. Most LLC formation services either offer a free name research service or a free DIY name search tool you can use.
So, why an LLC?
An LLC is the perfect entity type for most small businesses. It provides you with official registration status, lending credibility to your service. It also gives you legal and financial protections and helps to keep your personal and business taxes separate.
Forming an LLC can be overwhelming for a beginning business owner.
We've chosen three LLC formation providers that we feel are perfect for small ventures like your dog walking service. They'll get you up and walking in no time!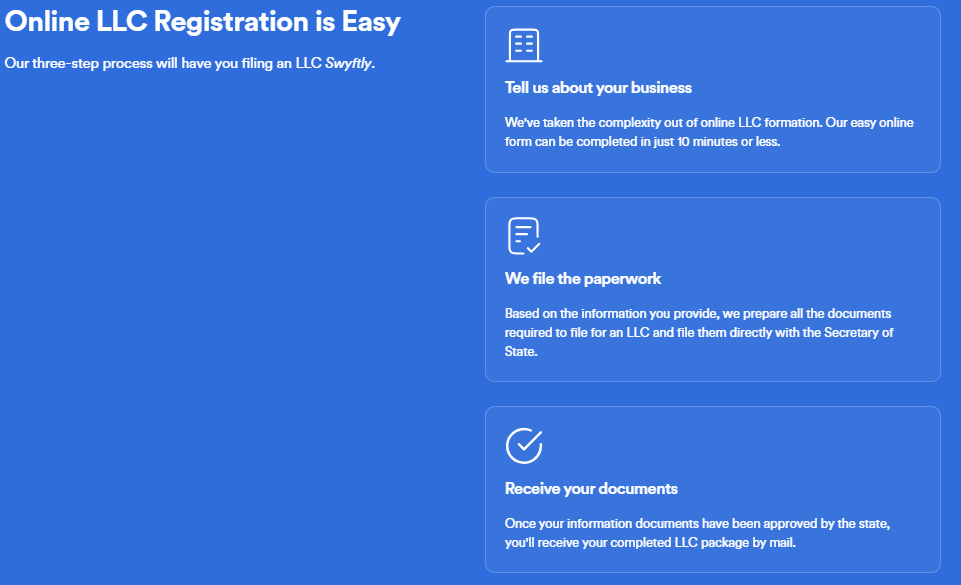 Starting any business, let alone a dog walking venture, can become overwhelming very quickly. And that's where the good folks at Swyft Filings come to your rescue. Its website is very user-friendly, and its sign-up process takes mere minutes to complete.
Swyft Filings offers a "free" LLC formation plan,
although no LLC formation service is
truly
free as you'll still have to pay state fees. Swyft Filings only charges you these fees, and it throws in a business name search and a free 14-day trial of its ComplianceGuard program. This service helps you stay up-to-date with requirements – reports, renewals, and other compliance-related details – to keep your business a
good boi
according to your state's regulations. If you
need help on the local front,
Swyft Filings offers a business licensing package as a paid add-on.
It generates and provides all the paperwork you might need to operate your business at the local level.
Features
Personalized customer support. If you get stuck and need help, Swyft Filings has a phone support team standing by to assist you. You'll also receive a follow-up email with detailed instructions and/or further information.
Easy-to-use client dashboard. Beginner-friendliness at Swyft Filings extends to its intuitive client dashboard, which allows you to keep track of your documents and compliance requirements.
Go beyond the basics. The free plan with Swyft Filings is enough to get your business up and going. But if you want help getting an EIN or you don't want to be your own Registered Agent (which all LLCs require), you may want to opt for one of its paid plans.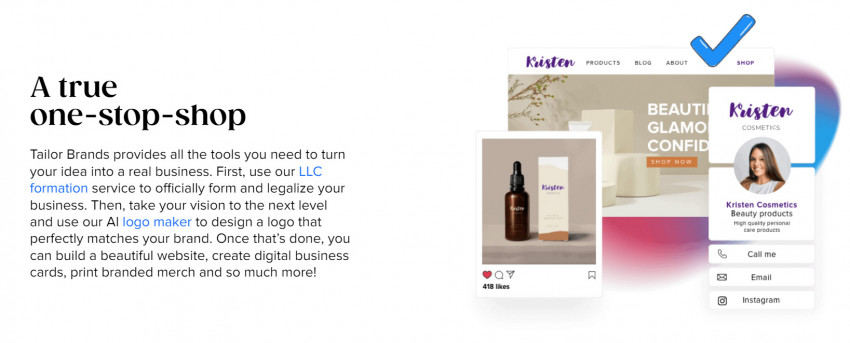 It's one thing to own a business and another to promote it. If you want to reach as many happy hound owners as possible, Tailor Brands might be the best choice for you. Like many top LLC services,
Tailor Brands will form your LLC for "free,"
 in that you only have to pay your state's registration fees. Included is a basic business logo creation tool. For a higher level of design and brand-building,
you can pay an additional fee for Tailor Brands' visual design and marketing expertise,
which will likely turn out to be cheaper than hiring a freelance graphic designer.
Features
Creative services. This is Tailor Brands' main attraction for many business owners. It will design business cards, a website, social media posts, and more.
Tax filing services. Tailor Brands also offers an add-on tax filing service to simplify your tax obligations at year's end.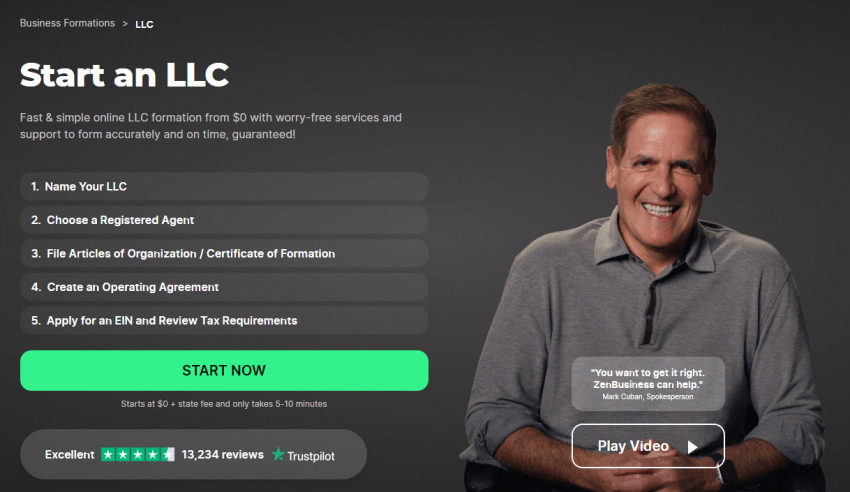 If you feel totally overwhelmed at the idea of setting up your dog walking business,
ZenBusiness is going to become your (other) best friend.
ZenBusiness also features a "free" plan
that comes with two exclusive services: a free 30-minute phone consultation with a tax professional and a program called Worry-Free Compliance, which reminds you about annual reports, license renewals, and other paperwork.
Features
ZenBusiness Money. This tool helps you track your finances. There are two versions, a free one that only tracks expenses, and a paid one that helps you track mileage, income, invoicing, and taxes, too.
Smartphone app. ZenBusiness provides you with access to your client dashboard through an app for both Android and iOS.
It's a good idea when considering a name for your business to also research available domain names for your website, too. You want to ensure your domain and business names match, at least somewhat, to make finding your business online easier.
Our suggested top website builders
can help you with the domain name registration process.
3. Obtain Your Tax ID, Business Bank Account, Liability Insurance, and Any Licenses or Permits
None of our featured LLC formation companies include filing with the IRS for your dog walking business' tax ID as part of their free plans.
However, it is highly recommended if you want to keep your personal and professional finances separate – and necessary if you want to hire employees at some point in the future. Another thing that can help keep your finances in order is a business bank account, which may seem like a hassle, but will keep your personal finances safe in the event of any legal trouble with your business. Next on the list is liability insurance. It can protect you and your business from legal harm should a dog in your care cause injury or damage. You may also need a local business license or permit to operate. Some insurers require one before they will issue liability insurance. Some counties and cities may require a license or permit as part of animal safety regulations.
4. Acquire Pet First Aid and Basic Dog Training or Walking Certification
Most pup parents will be rather reluctant to work with a dog walking business that doesn't have employees trained in doggie first aid.
They want to know that their dog walker is capable of dealing with any minor health emergencies. Likewise, a basic certification in dog handling, training, or dog walking can help to win over potential clients. It proves you know enough about doggy behavior to handle even the crankiest canines. Check with your local Humane Society, vets' offices, and online for classes.
5. Buy Needed Equipment
You'll need to carry treats – and consult with your clients about which brand they prefer, as some may be particular about what their pups consume – and plenty of water. Some other equipment to consider:
Pooper scoop and disposal bags
Leashes and/or harnesses
Rain and cold weather gear
A car kennel (if you plan to transport pooches in your vehicle)
Collapsible water bowls
A first aid kit
A dog whistle, only to be used with dogs that are properly whistle-trained
6. Launch and Promote Your Dog Walking Company
Most dog walkers find their customers using either the old school method of putting up flyers at local pet stores, veterinary offices and dog parks, or they go online, using social media and their own website.
The first step is to register a domain name,
and this should be done while you are performing a name search to register your LLC. The best business domain names are the same, or nearly the same, as your registered entity name – this helps customers remember both your business and your website's address.
The next step is to build your website.
And the easiest way to do that is with a website builder. Website builders allow you to drag-and-drop your website's pages together. You don't have to learn HTML or how to configure WordPress. Here are the top three website builders you should consider for your dog walking business site.

Wix offers templates specifically for dog walkers and other pet related-businesses.
Drag-and drop editing helps you create the professional-looking website your dog walking business deserves with little to no tech skills.
Another great feature of Wix's website builder is the booking services plugin.
It allows you to choose an array of appointment types, such as initial in-home consultations, private doggy walks, and doggy meet-and-greets. Your website visitors are given access to your scheduling calendar to choose a convenient open slot. You control it all from your Wix dashboard. Your website becomes your admin assistant, handling your bookings for you. Oh, and you can try Wix for free.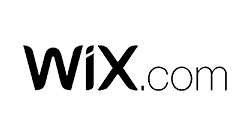 Wix now has a 14 - day money-back guarantee!
Get a discounted annual plan without taking any risks.
1427 users used this coupon!
You may be thinking that Shopify is only good for an online store. If that's the case, you're a
bad boi
and don't deserve a treat because Shopify has many features that make it ideal for your dog walking business.
Instead of adding products to your Shopify storefront, you can simply add your services as you would products.
And then, like Wix, Shopify can build you a site that takes appointments for you using one of its many apps. It's simple, fairly easy to use, and free to try.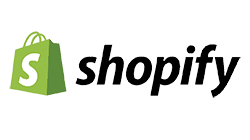 Try Shopify for FREE for 3 days!
See if it's right for you - no credit card required.
Get your first 3 months for only $1/month!
407 users used this coupon!
It's true that SquareSpace doesn't have the array of templates to choose from that Wix does. It's also true that its editor is based on content "blocks" instead of a true drag-and-drop interface.
Where SquareSpace shines, however, is that every one of its 150+ templates is fully mobile-responsive.
And you can customize your mobile site and your desktop site separately.
If you can't find a template you like, SquareSpace Blueprint can help you create one.
The tool has a menu function where you simply choose the elements you want on your site and it builds a template for you. You then create your site from your custom template as you would from one of the library templates. Like the other two, SquareSpace offers a free trial.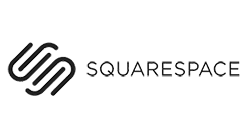 Get an additional 10 % OFF any Squarespace plan!
This exclusive offer is only available for your first purchase.
43 users used this coupon!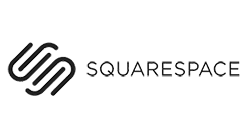 Get an additional 10 % OFF any Squarespace plan!
Copy and paste this code at Squarespace
Or, Use an LLC Formation Service With a Website Builder Included
While creating and launching your website is a fun, creative activity, you'll notice that it's the last step on our list. That's because, while vital to your dog walking success, your website is dependent on several things that have to come first, such as your business' name search and company registration. While you're choosing an LLC formation service, keep in mind that
all three of our featured LLC providers in the comparison table below offer a website builder
to paying customers if you prefer to keep things simpler.
Get Your Dog Walking Business Off to a Good Start
If you want to appear as a caring, serious professional dog walker, you'll follow the proper steps to create, promote, and launch your business. Remember, doggy dads and moms want reliable, dependable, capable people in charge of their furbabies. And nothing says that more than having your permits in place and your business registered before you ever snap on a leash. The table below sums up our favorite LLC formation services so you can spend more time preparing yourself to become a professional dog walker.
Standout feature
Secondary feature
Does it offer a website builder?
Starting price
Swyft Filings
Beginner-friendly
Easy-to-use website and dashboard
Yes

$

0

Tailor Brands
Creative services
Tax filing service
Yes

$

0

ZenBusiness
When you need more help
ZenBusiness Money tools
Yes

$

0
FAQs
What are the downsides to starting a dog walking business?
There are two downsides to being a professional dog walker. The first is the weather. You'll be out in all conditions, because pups need their exercise no matter what it's like outside. Next is accidental injuries, to either the dog, another dog or person, or someone's property. That's why liability insurance is so important.
Should I bother with paper dog walking contracts?
You can, or you can also use a downloadable form on your dog walking company website that your customers fill out before you meet with them. Either way, a contract in some form is a good idea, and should include information on both the doggo and its humans as well as your duties in detail.
How much can I charge for dog walking?
The "going rate" for dog walking services in your area will be what all the other dog walkers are charging. That's where your market research comes in. Charge too much, and you'll lose customers to the competition. Charge too little, and you'll undervalue your service.
How long does it take to form an LLC?
Companies like Swyft Filings process your paperwork within 10 days. But then it's up to your individual state to do its bit. That can take days to weeks. And then there are expedited fees that speed up the process, sometimes to just a few days. So the answer is: it varies.