We noticed that ever since Hostinger reduced their prices, many users are closing their accounts with FastComet.
 Maybe you've signed up with FastComet and found out its website load speeds aren't quick enough for you. Perhaps you'd like a more advanced host, like Vultr. Whatever the reason, this guide will take you through the exact steps to cancel your account.
Quick Guide: How to Cancel Your FastComet Account and Get a Refund
Submit a support ticket requesting to cancel your account.
Contact live chat support and provide the support agent with your ticket number.
You should receive your refund within 24-48 hoYour urs.
My Experience Canceling My FastComet Account
If you decide to cancel your account with FastComet, the first step is to submit a support ticket. In order to expedite the process, I decided to speak to a helpful live chat agent and see if it could be canceled immediately.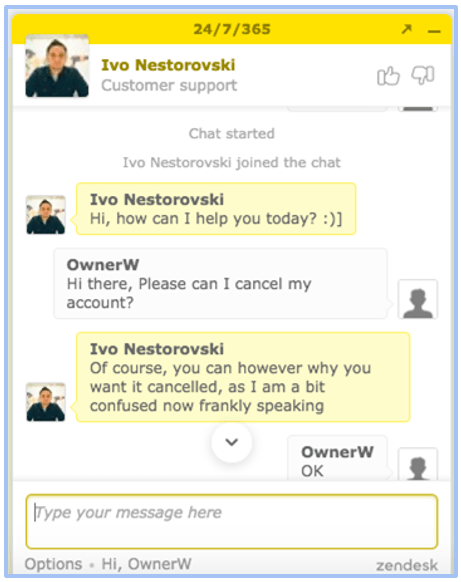 The operator picked up instantly and was polite, as always. However, I was subjected to a series of questions about my reasons for canceling. I can understand why, but if you're in a rush, this can take up time.
The agent advised me to submit a support ticket and provide him with the ticket number. I did just that. In total, it only took a minute or so.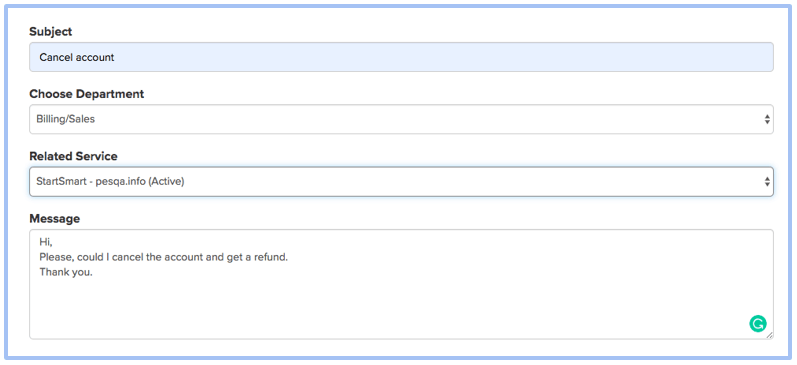 The agent then let me know that my money would be returned to my card within 24-48 hours. They were helpful throughout the process, despite being quite persistent about trying to get me to stay.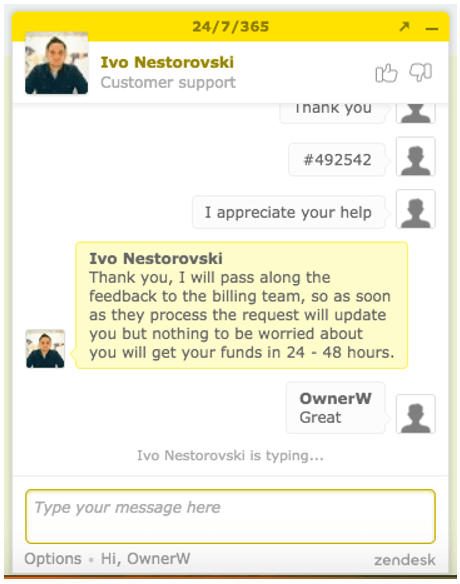 In line with the agent's advice, the money was back in my bank account within two business days. Overall, the process was pretty painless.
The Best FastComet Alternatives
If you're looking for a host which can provide lightning-fast speeds, check out InMotion Hosting.
If you're a developer and you need the most advanced hosting features, you'll definitely want to read about Vultr.
Want to give managed hosting a try? Cloudways offers some excellent plans.
Easy, but Sales-Orientated
FastComet's cancellation process was quick and easy, mostly thanks to the agent who was pleasant and happy to help me. I received a refund in full and was left with a positive feeling about the company. It was a good experience, overall, and could easily be handled by a new website owner.