We noticed that ever since Hostinger reduced their prices, many users are closing their accounts with 1&1 IONOS.
1&1 IONOS is a leading hosting provider in Europe as well as the rest of the world. It has servers located in multiple data centers worldwide and staff around the globe.
On paper, it sounds like the perfect provider: cheap prices, excellent features, and beginner-friendly tools.
However, you may have signed up and realized it wasn't as perfect as it seemed. Maybe you found customer support too slow, or perhaps you'd prefer a host with a more intuitive interface (like cPanel). Whatever your reason for canceling, this article takes you step-by-step to show you exactly how easy it is to cancel your 1&1 IONOS account.
How to Cancel Your Account with 1&1 IONOS and Get a Refund
As 1&1 IONOS has a 30-day money-back guarantee on all of its plans, you can test the platform risk-free and decide whether it's right for you.
Plus, if you decide to cancel, you can do so directly from your dashboard without having to contact customer service. Simply log into your account and head over to Account Settings. Once on that page, you'll see the option to cancel your account.
You can choose the cancellation option that's applicable to you. For instance, you can simply cancel add-on services rather than the whole account, cancel the entire contract, or cancel during the 30-day money-back period. I chose the last option.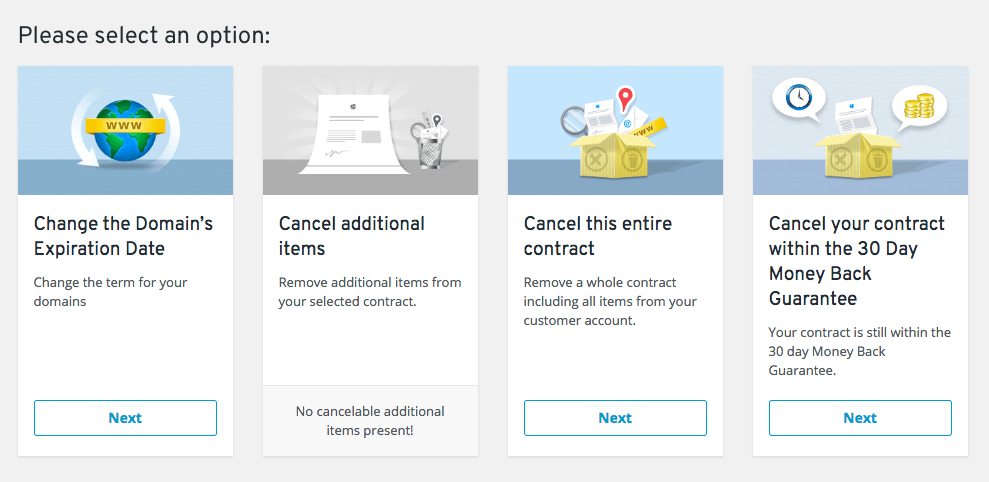 You'll be asked to enter the reason for canceling — you can't skip this step. But unlike other companies, this is via an impersonal online form, so you don't have to hold back and can give your honest, unfiltered feedback.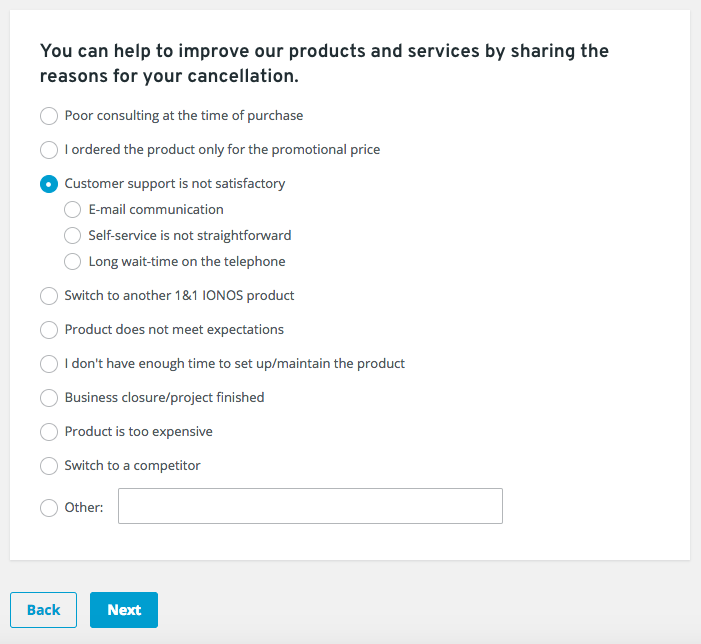 You'll have to confirm the cancellation on several pages, so it does take a few clicks. It's not complex, however. Just follow the on-screen instructions until you see a notification that your cancellation request has been received.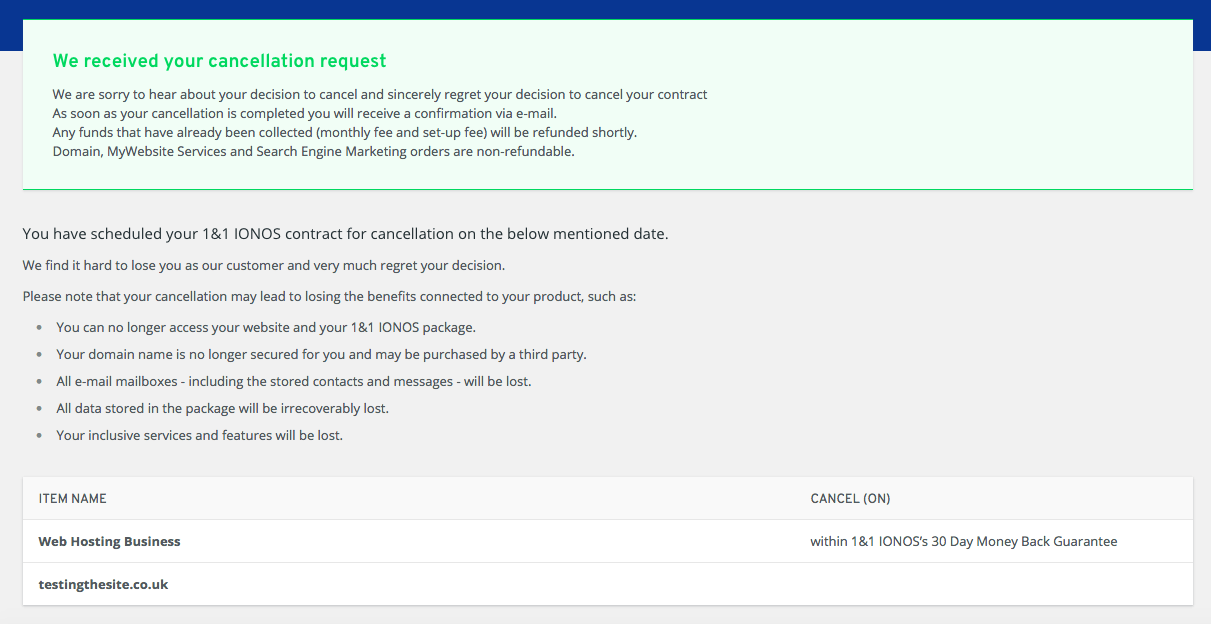 As soon as I completed that process, I received a couple of emails confirming the cancellation. These informed me that the cancellation would take effect that same day and that I'd receive a refund in full.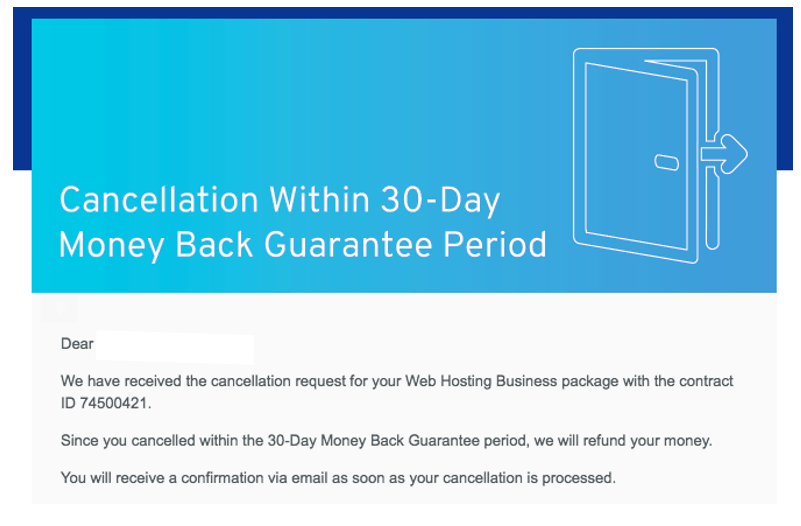 As promised, my account was canceled on the same day and I received a refund in full within a couple of business days.
100% Online Cancellation
The entire cancellation process was done via the 1&1 IONOS dashboard, so I didn't have to contact customer service at all. Since I had a rather disappointing experience with support, this was helpful.
If you've tried 1&1 IONOS but found that it didn't really suit your needs, you might be interested in a more premium offering. In that case, I'd recommend reading this in-depth Liquid Web review.