you
need a domain name for your website, and it shouldn't have to be expensive.
We
specialize in finding good deals on website-related services – it's our whole business model. So I think we can help you. In my extensive testing of domain registrars and web hosts, I've actually found that it's possible to get straight up free domain names. Some are only free for a while, and some are free forever, but
there's always an option available for you — whether it's by getting a domain from Freenom, or getting one through your web host or site builder
. And darn it, it's hard to beat "free" when it comes to buying things.
Short on Time? These Are the Best Web Hosts with Free Domain Offers in  2023
Hostinger – Beginner-friendly budget hosting with incredible loading speeds. 
Scala Hosting – Get a free domain and access to WordPress experts when you sign up for any of its shared hosting plans.
InMotion Hosting

– Plans packed with features, including a free domain and unlimited email addresses.
Getting a Free Domain When You Buy Hosting
Okay, so this option still requires you to spend money, but you do get the domain itself for free.
Simply put, a
lot
of (but not all) web hosts will eat the cost of a domain name if you sign up for one of their hosting packages. These domains are typically only free for the first year, but it's still a great deal when you're starting a website.
If you'd like to know how domain names work, and how to choose the right one for your business,
I wrote an extensive guide
all about that.
Advantages and Disadvantages of Getting a Free Domain With Hosting
The advantages:
It's the fastest and easiest way to set up a domain. When you buy a domain with your web host, you can just tell them to direct it to your new website. Heck, this usually happens automatically. No messing with name servers, DNS records, or IP addresses. Just click and go.
You can manage your domain and hosting all in one place. It can be a bit of a hassle to switch between your web host and a domain company's site when you need to make any changes. I personally went this way a while back, and while I switched back to using a domain registrar for other reasons, I have to say going this route is a lot easier in general.
It consolidates your customer support experience. Speaking of keeping everything in one place: when there's a problem with your domain, you can sometimes end up playing the go-between your web host's support team and your domain registrar's support team. That's mostly an exercise in wasting time and frustration. Better to have one company handle both.
It can make managing your email addresses easier. Usually this isn't much of a problem either way, but having your web host handle your domain can also make mail configuration a lot less complicated to configure.
It's a free .com domain. .com, .org, and .info are the big three domain name extensions (or TLDs), because they're the most well-known. Getting one of these will make your site look more reliable and familiar to customers and search engines alike.That's not to say you can never choose a different extension, but these should probably be at the top of your list. Getting one for free, even for a year, is a major help.
The disadvantages:
These domains are only free for one year. There's just no getting around that. Eventually, you're going to have to pay some renewal fees. And those renewal fees can sometimes be more expensive than buying your domain from a classic domain registrar in the first place.
Free domains are often limited to certain plans. If you're thinking about getting the very cheapest hosting from Hostinger, you won't get a free domain name. You need to pay for the second-cheapest plan to get this perk. This is true for a lot of other hosts.
Only a few TLDs are usually supported. For the uninitiated, top level domains (TLDs) are those bits at the end of a domain name (.com or .org, for example). A domain registrar has hundreds of TLDs available, while free domains from web hosts might only support the big ones, like .com, .org, and .info.
5-ish Web Hosts with Free Domain Offers
(You'll see what I mean by "5-ish.")

Coming in at the top of the list, it's Hostinger!
Over the years, this company has garnered fantastic reviews from us, and pretty much everyone else, for having
great performance at low prices
.
If you need a host for your very first site, Hostinger is a fantastic option.
While its shared hosting plans are pretty beginner-friendly, moderate to advanced users can get a lot out of its plans, too.
TLDs included

.com, .info, .net, .pw, .xyz, .online, .store, .tech, .me, .site, .website, .space, .shop, .icu, .fun, .press, .host, .uno, .click, .link, .help

Free for

1 year

Plans with a free domain

Premium and up

Starting price

$

1.99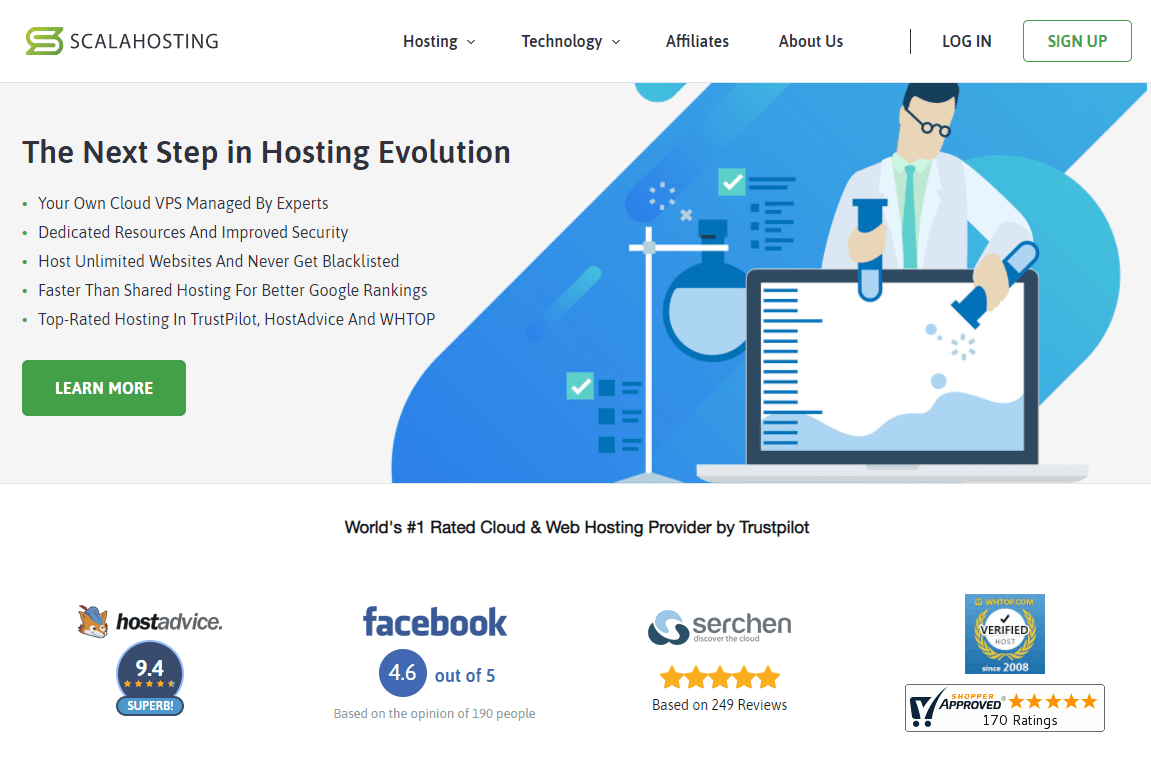 Scala Hosting spends a lot of time and focus on its VPS service, but it has some pretty good shared hosting, too.
There's also a heavy emphasis on security, with built-in SShield software that monitors threats in real-time. Of particular interest, though, is the access you get to WordPress experts. Most web hosts won't help you with site-related problems, only server-related problems, but
if you run your site on WordPress, Scala Hosting will help with both
.
TLDs included

.com, .net, .org, .info, .eu, .gr

Free for

1 year

Plans with a free domain

All shared hosting plans

Starting price

$

2.95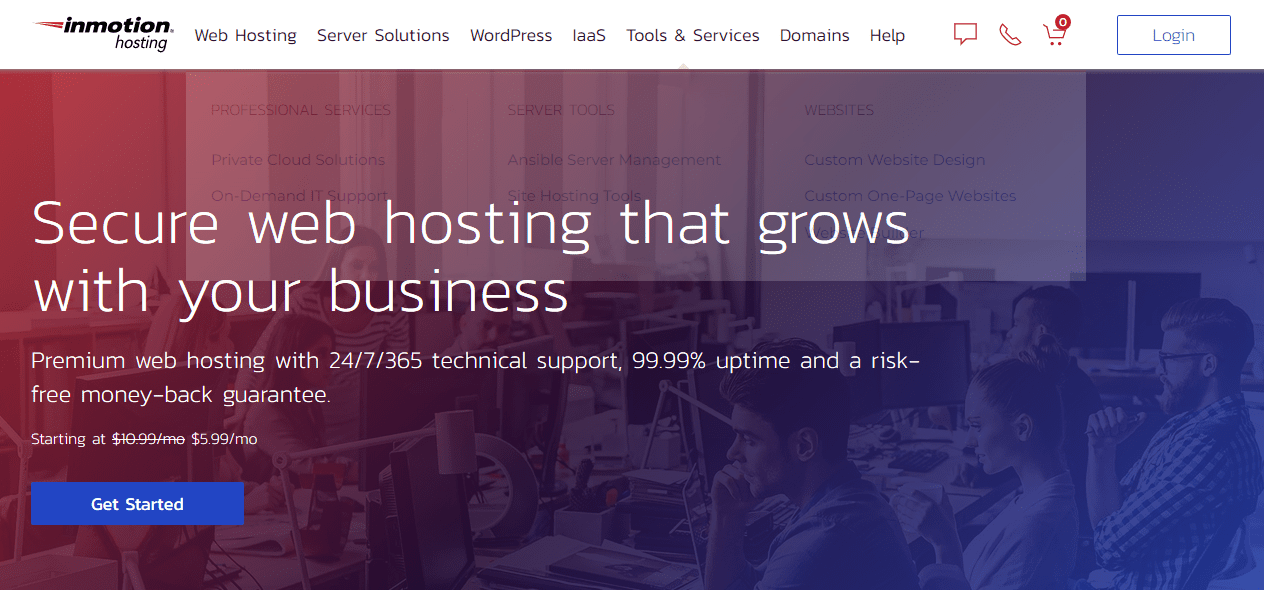 InMotion Hosting offers hosting solutions targeted at businesses big and small.
All plans come with unlimited bandwidth
, unlimited email addresses, free marketing tools and advertising credits, and a few extra goodies besides.
You can get hosting plans specifically designed to make WordPress run a little faster
, and access an InMotion-built WordPress plugin that turns WordPress into a full-fledged drag and drop site builder. It's also one of the few companies that actually offers a web design service (which costs extra, of course.)
TLDs included

.com, .org, .net, .biz, .info, .us

Free for

1 year

Plans with a free domain

Launch and up

Starting price

$

3.29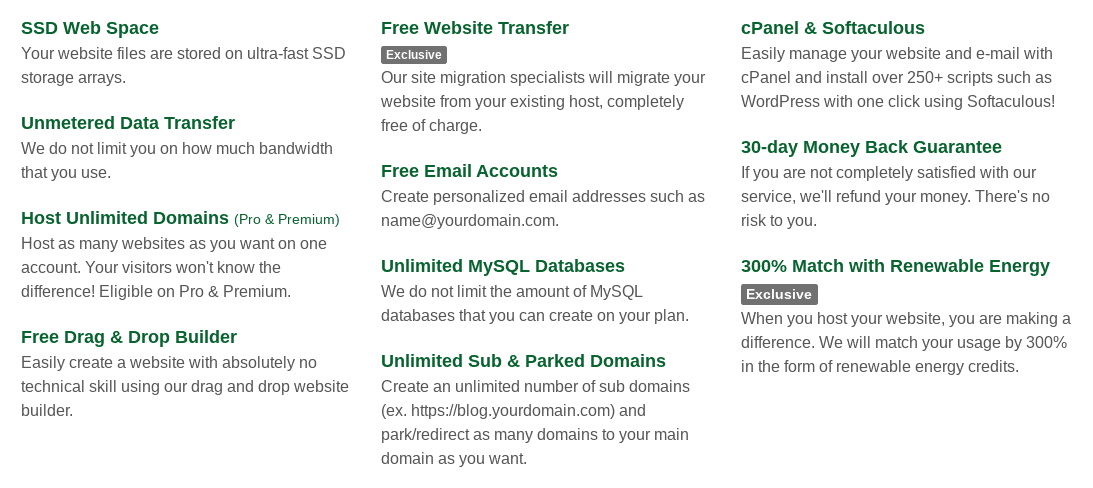 GreenGeeks is what you get when tech nerds get serious about saving the world.
Well, kinda serious. I mean, the people there clearly care – all data centers use renewable energy sources, and even pump some power back into the local grid.
GreenGeeks' servers are built on up-to-date technologies
such as Litespeed, LSCache, and more to make sure your site is delivered smoothly and quickly. To top it all off,
GreenGeeks has some of the absolute best customer service we've ever encountered.
TLDs included

.com, .net, .org, .info, .biz, .ca

Free for

1 year

Plans with a free domain

All shared hosting plans

Starting price

$

2.95
FastComet – Only Sort of Does Free Domains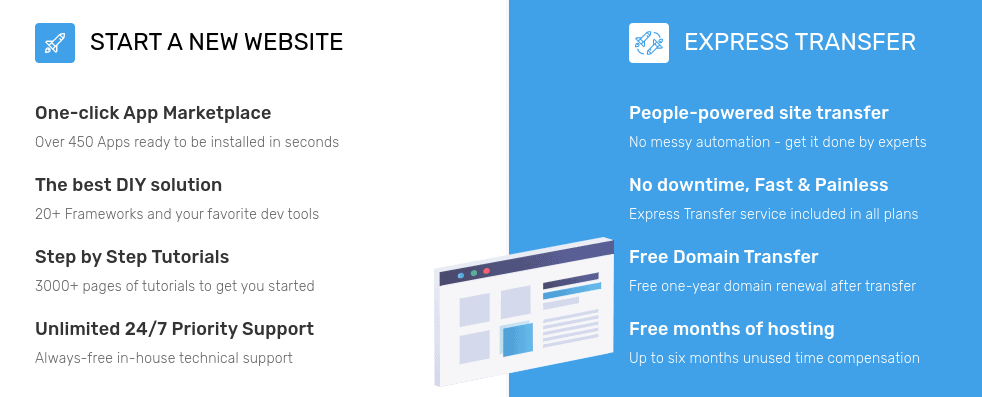 So this is where the "-ish" in "5-ish" comes from.
The whole idea behind FastComet is right in the name: fast servers and fast websites.
It achieves this by using modern server tech, and putting data centers literally all over the world. And there's also a nifty site builder. FastComet is also an example of how free domain policies can go weird. See, it used to have free domains… for life. That was a big deal. Unfortunately,
now the company doesn't offer free domains at all, only free domain transfers
.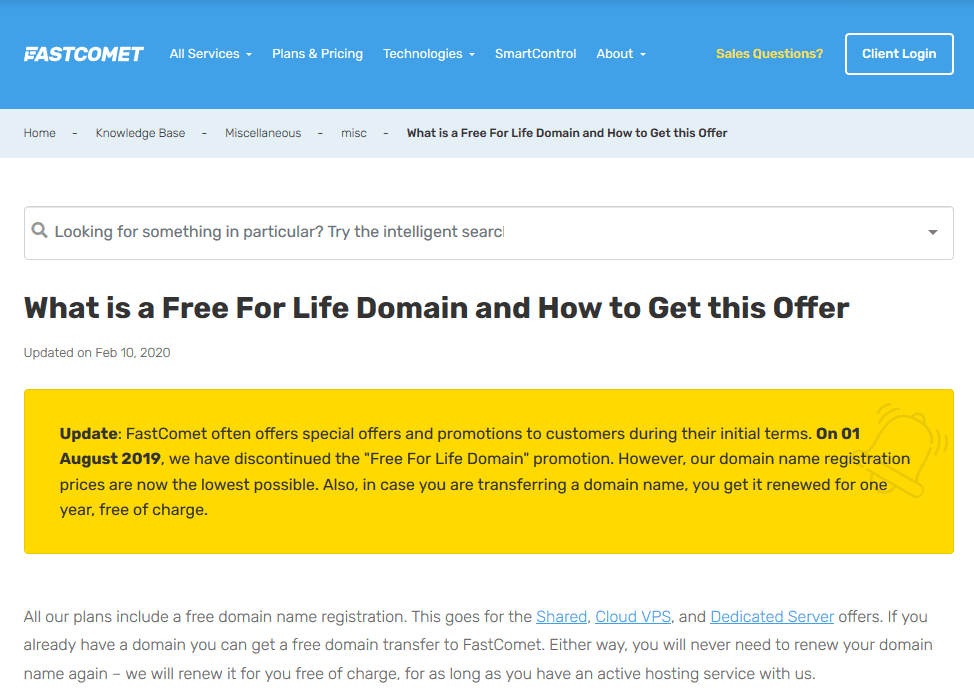 That is, if you already have a domain somewhere else,
FastComet will happily transfer your domain to its own service for free
(some companies charge for this), and will actually pay for the first year of domain renewal (nearly all companies stick you with that bill).
These free transfers are a good deal for anyone who already has a domain
, so that's not
too
bad.
TLDs included

N/A

Free for

1 year (transfers only)

Plans with a free domain

All shared hosting plans

Starting price

$

2.74
How to Get a Free Domain With Hostinger
Here's a quick and handy guide to getting your free domain with Hostinger:
The Hostinger home page might look a little different when you get to it,
but in general you're looking for a big pink button: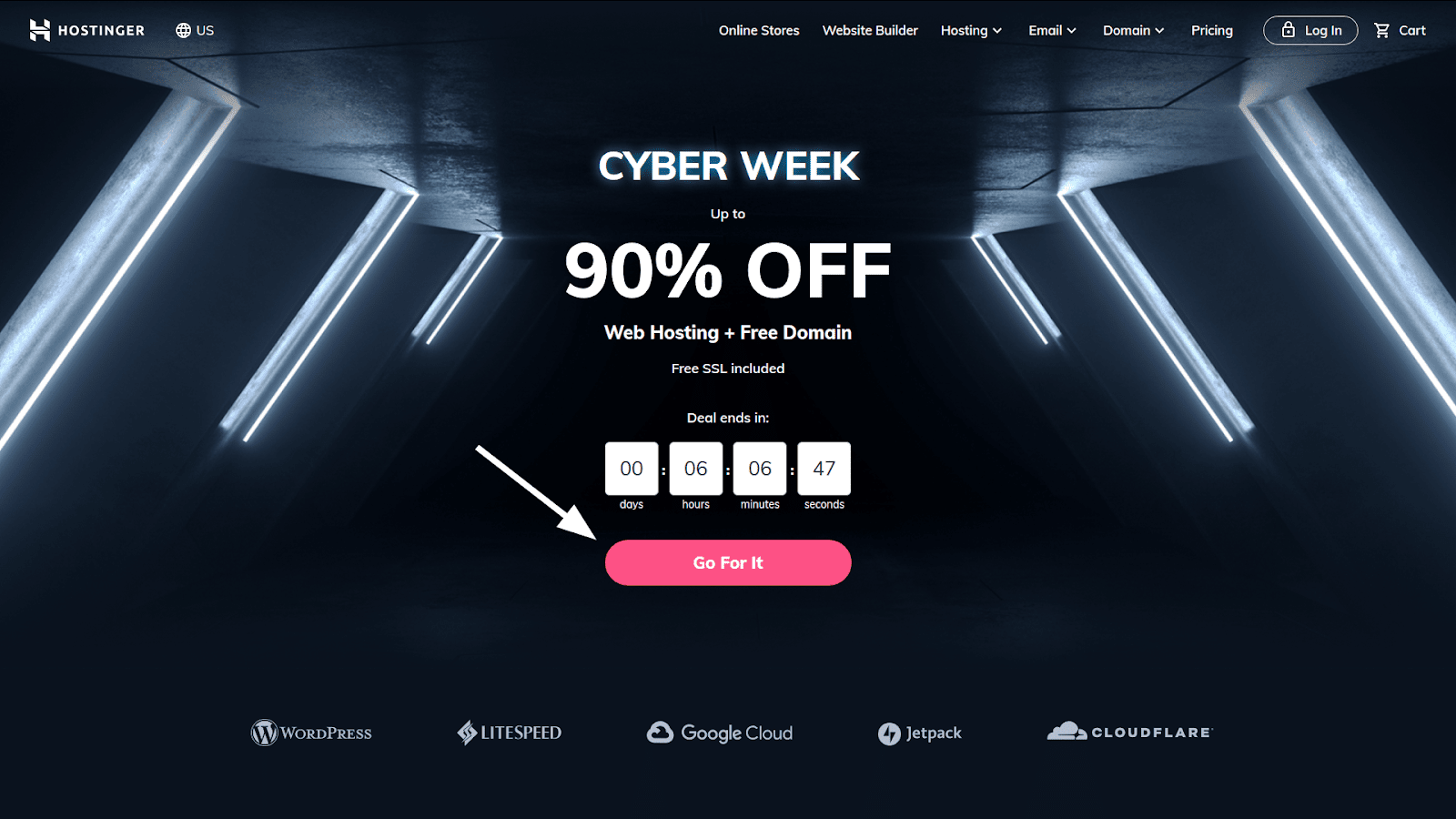 Then select the pricing plan you want.
You want the Premium plan at the very least
, as it's the cheapest plan that comes with a free domain for 1 year.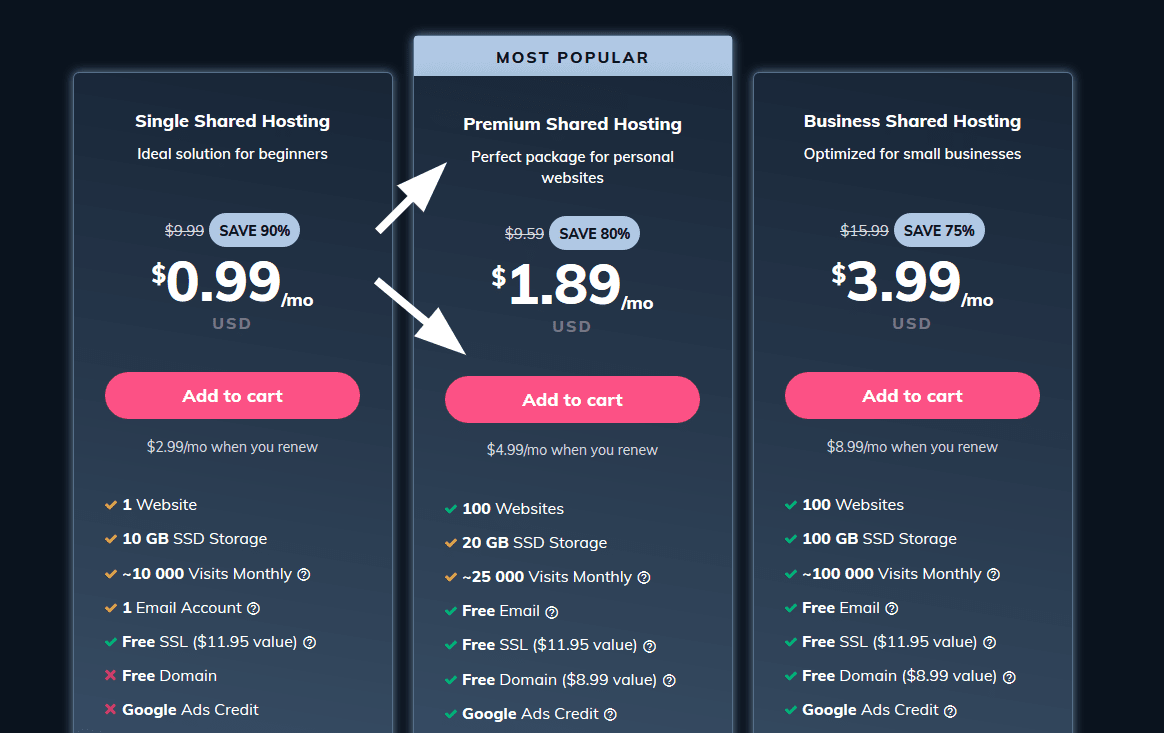 Next up, you'll need to select how many months you want to pay for at once.
You need to purchase at least 12 months in advance to get the free domain.
And don't forget to actually sign up for an account.
You can use your email, or your profile on Facebook, GitHub, or Google.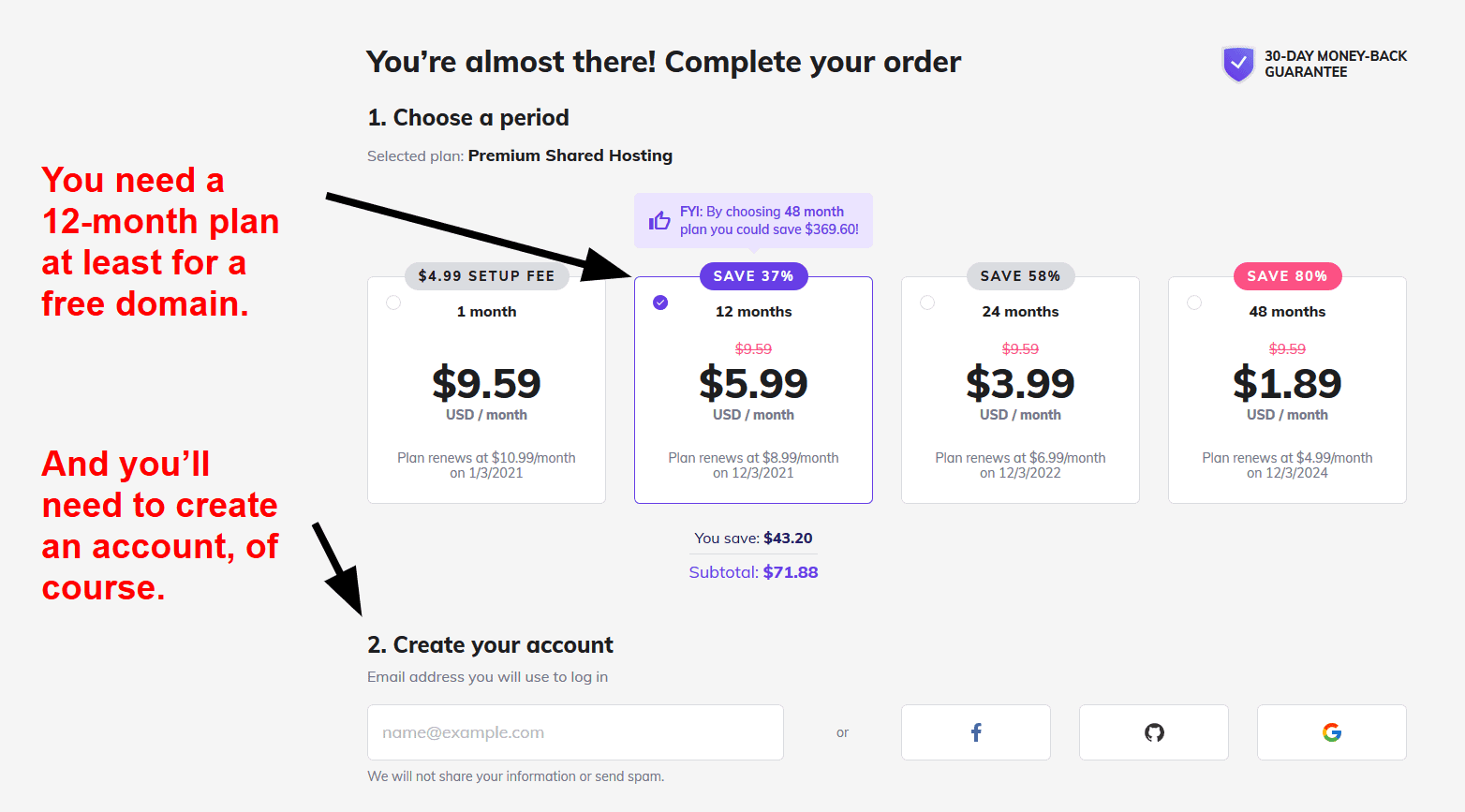 Then, just select your payment method, and hit the big button at the bottom. Alliteration!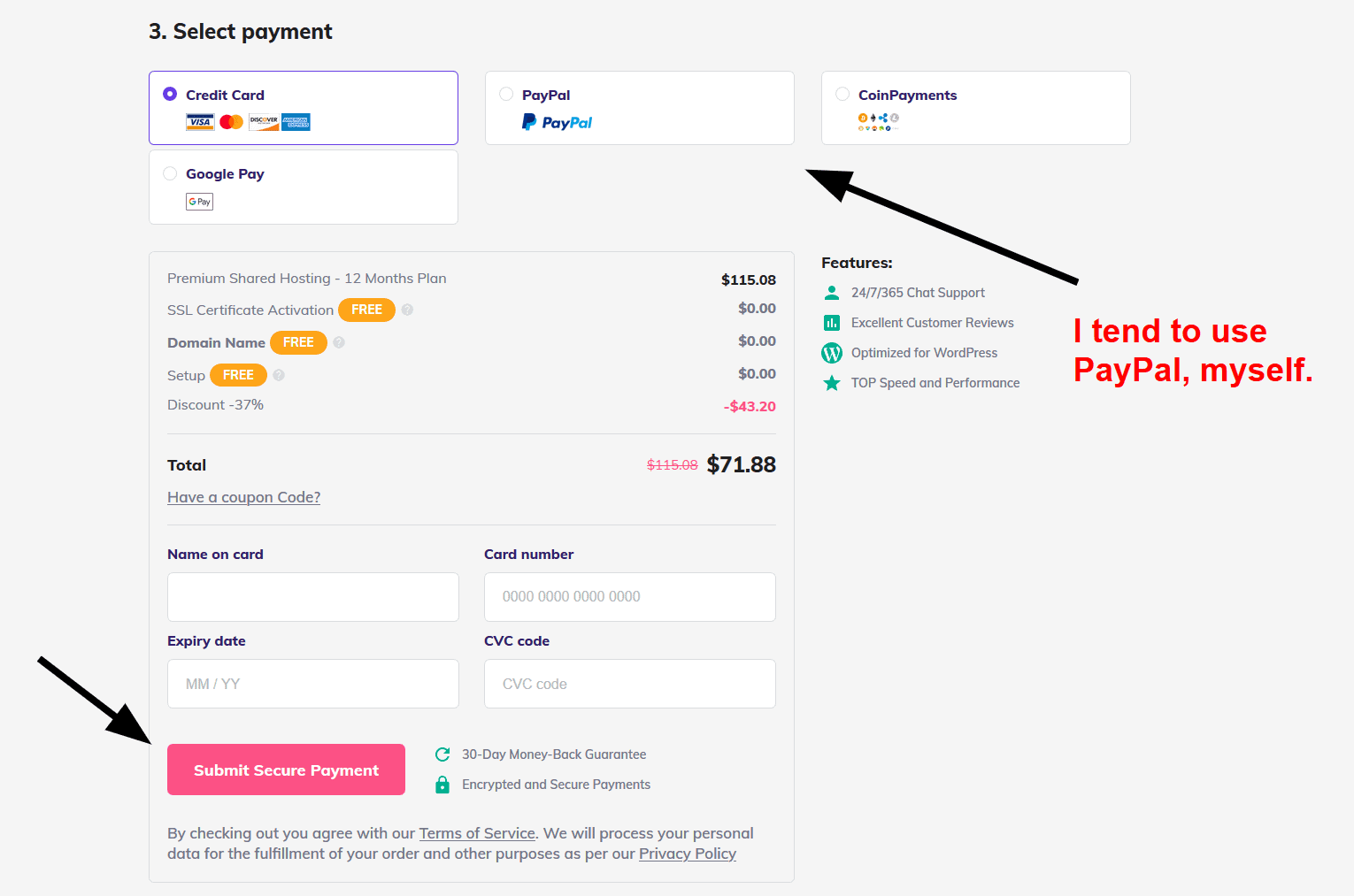 This next screen is where you actually pay. If you choose to use a credit card, you'll need to put in the usual information. If you chose PayPal, you'll need to painstakingly find and click a giant yellow button. First world problems, y'all.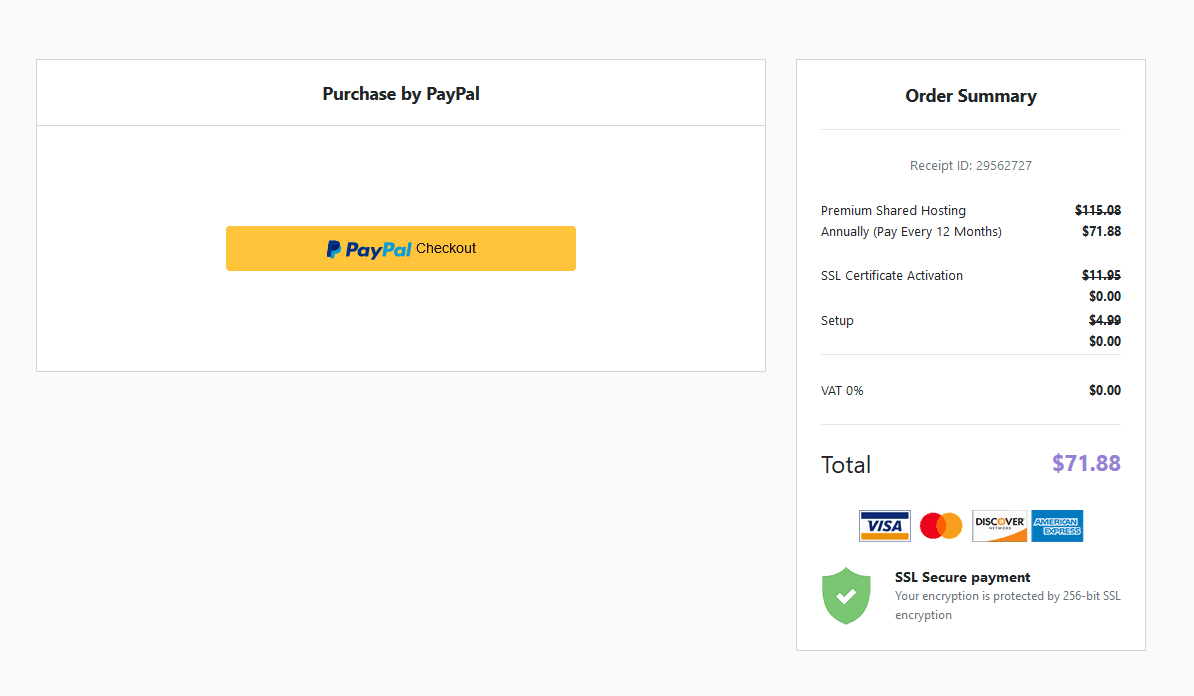 Once you pay, Hostinger will take a minute to set things up.
And when that's done, you'll need to click the purple Claim domain button to actually get your free domain.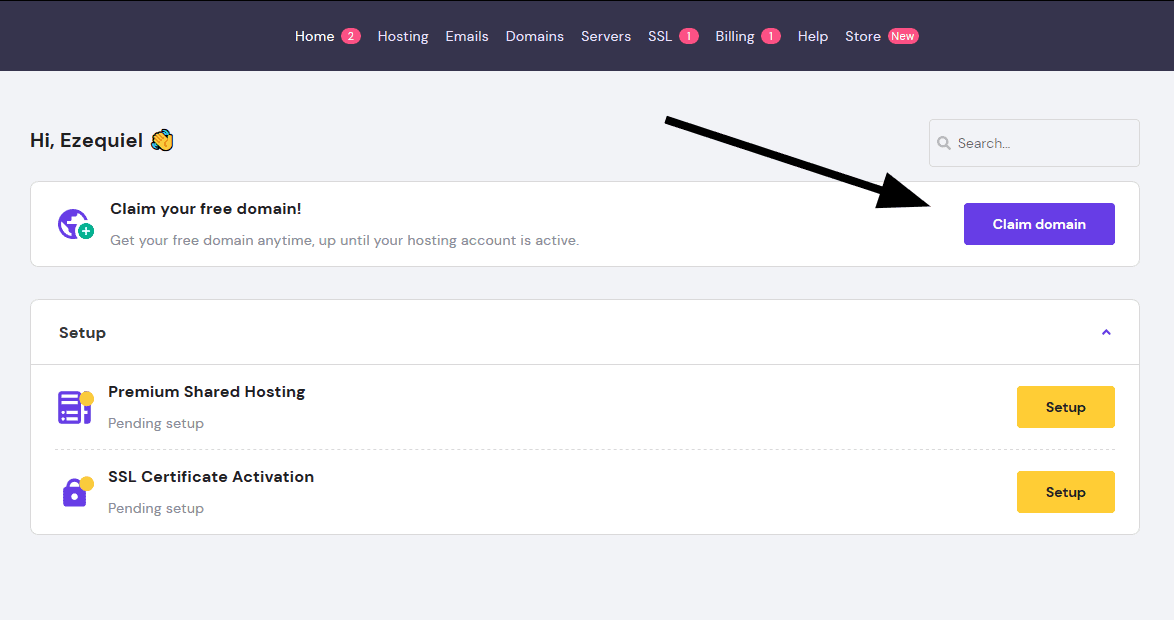 And this is where I am forced to admit that I am human. See, I accidentally missed screenshotting the pop-up windows where you can actually search for available domains, and choose your TLD. Instead, I have included a similar search form from elsewhere on the Hostinger site. I just wasn't ready to commit another year's worth of hosting money, even temporarily, to get that one screenshot. Sorry about that.

And this is where I realized my previously-mentioned mistake. Anyway,
just hit Start registration to properly register your domain name with ICANN
. Yes, this is a separate process.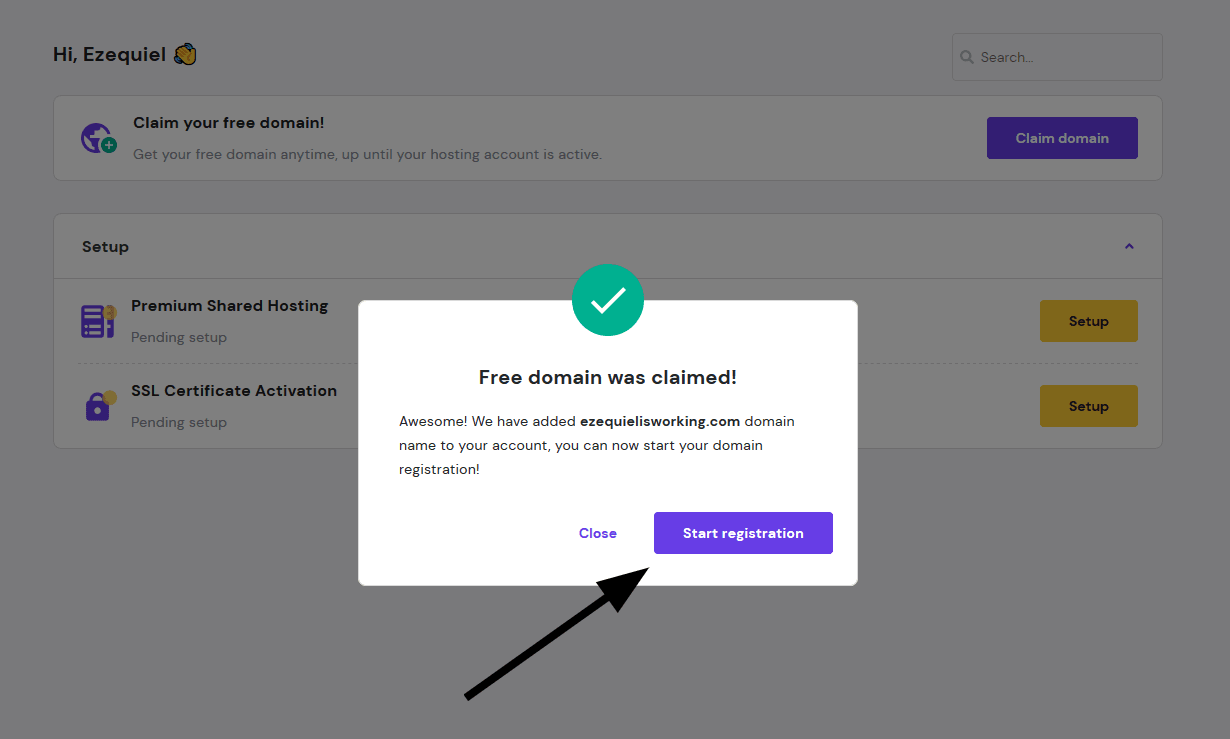 On the next screen, you need to specify where your domain is being registered,
and whether the domain will belong to an individual or an organization.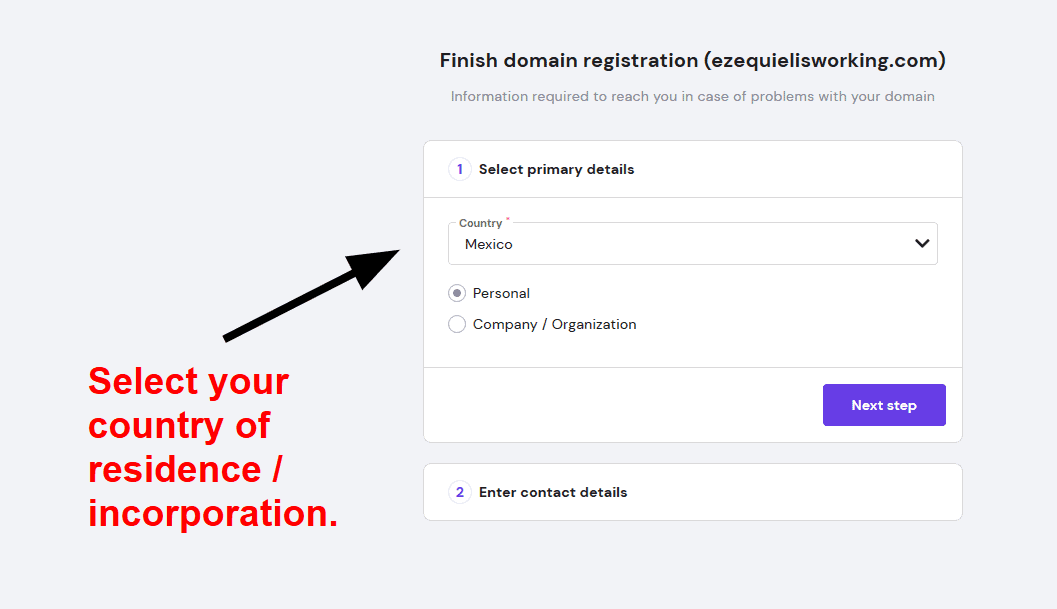 Lastly, just put in the address your domain should be registered to. If you don't have a company address, use your home address.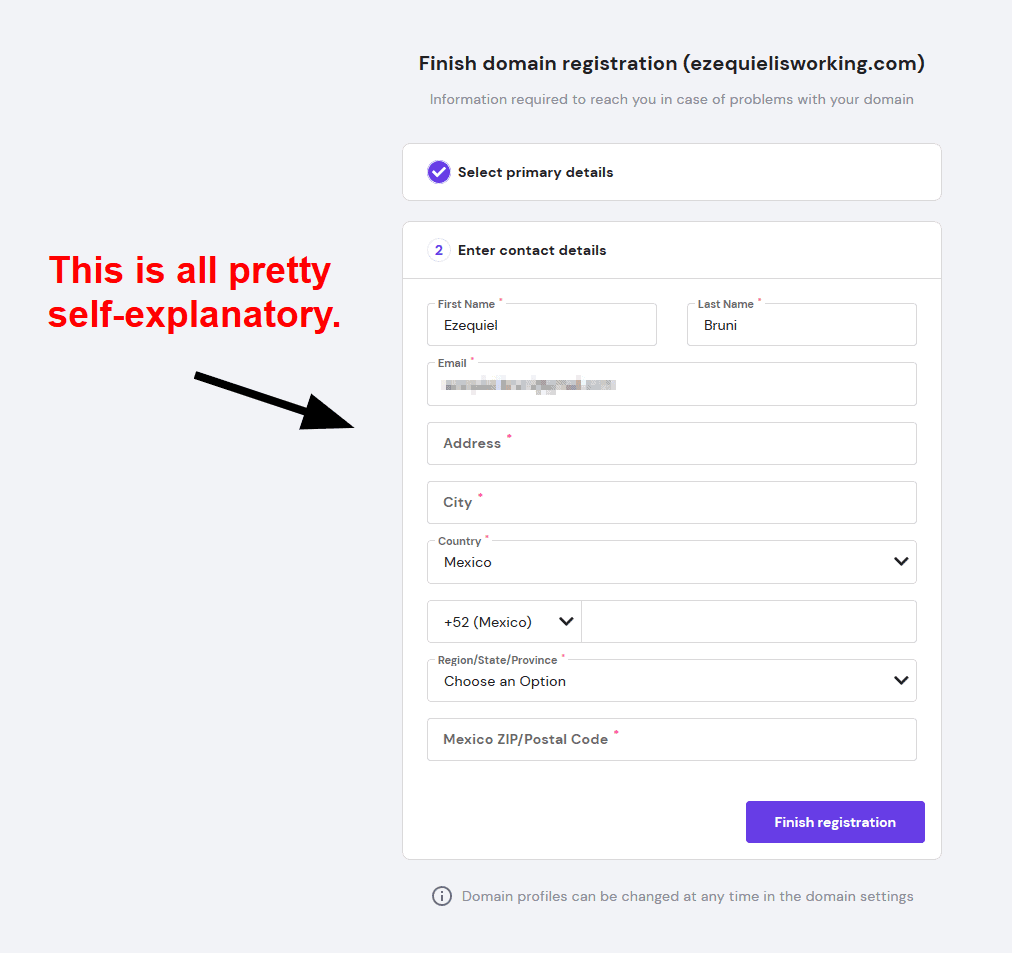 Hit the
Continue
button to go set up the rest of your website.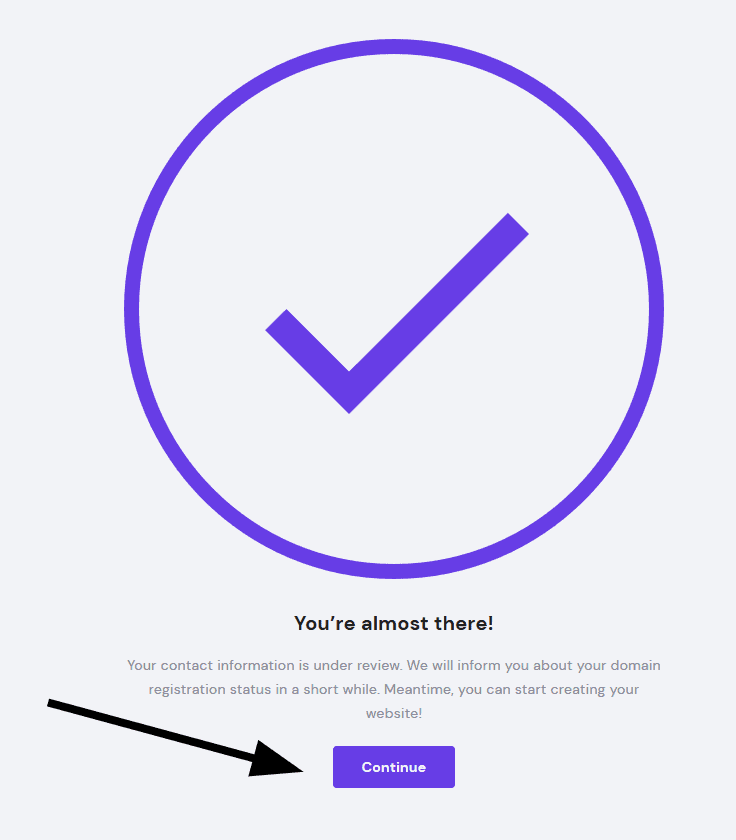 Aaaand, that's it! Now you have a shiny new domain to go with your shiny new website.
Free Domain From Freenom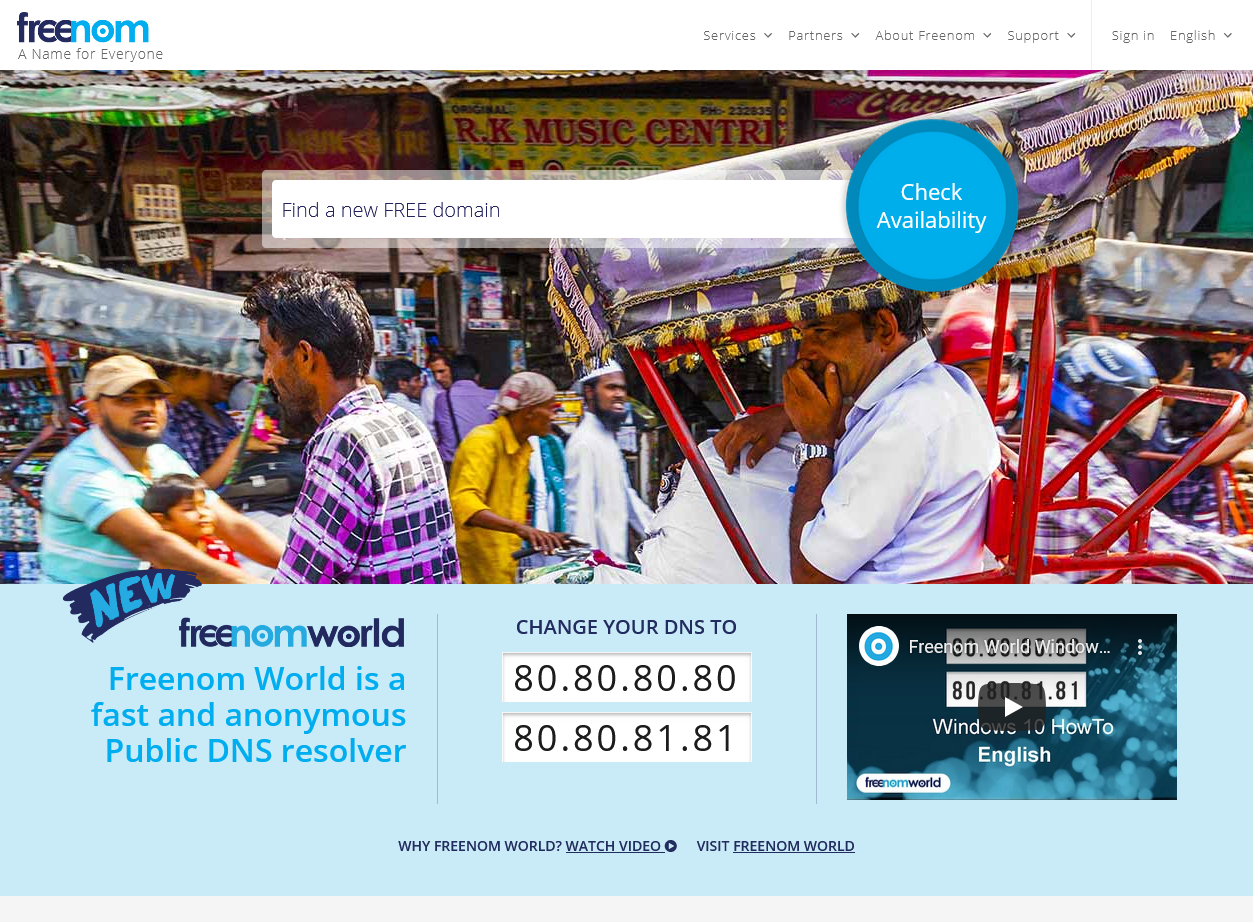 Freenom genuinely provides 100% free domains.
It accomplishes this by providing access to top-level domains from five small countries, none of which charge for domain registration. Said countries and TLDS include Tokelau (.tk), Mali, (.ml), Gabon (.ga), the Central African Republic (.cf), and Equatorial Guinea (.gq).
Anyone can sign up to get free domains, and renew them for as long as they want.
Just use Freenom like a free GoDaddy. Search for a domain, claim it, use it. Incidentally, Freenom also sells normal non-free domain names.
Why a Domain From Freenom Might Not Be Best
Okay, so there are a few potential problems, specifically with the free domains.
First of all, scammers and purveyors of malware have been abusing TLDs like .tk for a long,
long
time. This makes websites with that extension look a little less trustworthy to Google and other search engines. It can hurt your SEO.
Secondly, the free domains all have semi-strict content policies.
For example, you can't use the free domains for sites that are strictly advertising (which would basically include all small business sites), and you can't leave the domains parked on "coming soon" or "under construction" pages.
You do not own these domains at all, and Freenom (or the countries these domains come from) can take them back at any time.
You haven't paid any money, so you get no guarantees. Additionally, you cannot transfer these domain names to any other service.
Lastly, you can't use any keyword you want for your domain.
Common dictionary keywords and domains consisting of 1-3 characters are considered "special domains," and you can't just get those for free. You'll have to pay up. That said, these free domains could still be great for your first small personal site. And .gq would be an amazing TLD for a fashion blog.
Free Domains With Website Builders
Site builders (generally) include the same sort of deal you'd get with hosting:
pay for at least a year, and get a proper domain for that first year, for free.
They also include the option of using a subdomain. That'd be something like "yoursite.wix.com," or "kittypictures1436.weebly.com." Mostly, this option is only there for people using the free plans, to evaluate the site builders themselves.
You really don't want to use a subdomain for your business in the long term. It's bad for your branding, and quite probably your SEO.
In short, you don't want to share your domain name with another company.
Best Website Builders With Free Domains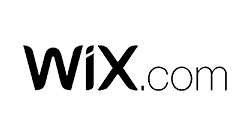 Get a FREE domain + hosting with any Wix annual plan!
This exclusive offer is only available for your first purchase.
Your Wix with your first % on 30/06/2023!
46 users used this coupon!
Nearly-Free Domain Registration
Well, what if the free options aren't what you want, and you do have an extra dollar or three lying around? That's where classic domain registrars come in. I'm talking about GoDaddy with all its racecar ads, and other services like it.
Businesses that specialize in domains have every reason to give you better deals than web hosts, and they usually do.
Here's a list of some of the best domain name registrars, and the cheapest domain names they sell:
NameCheap – While I wouldn't bother with the hosting, Namecheap offers reliable domains. Cheapest options (for the first year) include: .xyz, .cloud, .icu, .icyou, .website, .club, .monster, .fun, .online, and .site.
Porkbun – My current favorite registrar. Cheapest domains (for the first year) include: .buzz, .monster, .xyz, .club, .work, .best, .casa, .cyou, .fit, .fun, .icu, .online, and .top.
GoDaddy – It's the biggest name in the domain business, but leave your hosting to someone else. Cheapest domains (for the first year) include: .eu, .com.mx, .pl, .uk, .uno, .website, .xyz, .monster, .fun, .site, .pw, .online, .club, and .co.uk.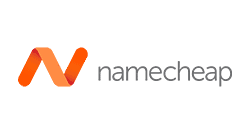 Save up to 59 % on your Namecheap plan!
Limited-time offer - Don't miss it!
236 users used this coupon!
The Best Way to Get Your Domain Name for Free
Well, in the end it, doesn't even matter… Sorry, got a song stuck in my head. It actually
does
matter how you choose to get your domain.
In general, and especially if you're just getting your online business started, go with the free domain that comes with your hosting.
It may not be the cheapest option in the long run, but it's a free-ish domain with .com, or some other equally well-known TLD – which is a good thing to have.
Plus, having your domain managed by your hosting company is just so much easier.
By the end of a year, a business website should really be helping you pay for that domain. Personally,
I'd recommend going with Hostinger
 for the low, low hosting prices and a beginner-friendly user interface
.
If you have a few extra bucks and want excellent customer service, there's GreenGeeks.
And hey, you can't really put a price on good customer service. If you've chosen a hosting plan without a free domain name,
do check out NameCheap
 for some great deals
If you're still having trouble making your decision, take a look at this handy comparison table.
Web Hosting
TLDs Included
Free Registration Period
Starting Price
Hostinger

.com, .info, .net, .pw, .xyz, .online, .store, .tech, .me, .site, .website, .space, .shop, .icu, .fun, .press, .host, .uno, .click, .link, .help

1 year

$

1.99

Scala Hosting

.com, .net, .org, .info, .eu, .gr

1 year

$

2.95

InMotion Hosting

.com, .org, .net, .biz, .info, .us

1 year

$

3.29

GreenGeeks

.com, .net, .org, .info, .biz, .ca

1 year

$

2.95

FastComet

.com, .net, .org, .biz, .info, .space, .de, .nl, .tokyo, .uk

1 year (transfers only)

$

2.74

Website Builders
Wix

.com, .net, .org, .info, .biz, .rocks, .pictures, .club, .space, .shop, .store, .online, .co.uk, .xyz, .art, and .de (Germany only)

1 year

$

16.00

Site123

.com, .net, .org, .eu, .biz, .name, .info, .mobi, .co.uk, .in, .de, .co.il, .org.il

1 year

$

12.80

Squarespace

.band, .biz .cloud, .club, .co.uk , .com, .de, .family, .info, .live, .me, .mobi, .net, .news, .ninja, .one, .online, .org, .rocks, .site, .social, .space, .store, .tech, .top, .uk, .website, .work, .xyz

1 year

$

16.00

Weebly

All TLDs

1 year

$

6.00

Domain Registrars
NameCheap

None for free

N/A

$

1.88

Porkbun

None for free

N/A

$

3.00

GoDaddy

None for free

N/A

$

5.99
FAQ
Can I get a free .com domain name?
Yes. Lots of web hosts will offer a free domain name for the first year, if you purchase a whole year of hosting in advance (which, in most cases, will net you some savings versus paying monthly). This may not always be available on the cheapest hosting plan, but it is generally available in some form or another. If you're looking for some great hosting deals that come with a free domain name, you can always check out our coupon page for some hefty discounts.
Do all hosts offer free domain names?
Short answer? No, not all of them. FastComet only offers free domain transfers, for example, and some companies won't even offer that much. Take a look at our list of the best web hosting providers in 2023 to see which top-rated hosts offer a free domain.
Can I buy a domain name without hosting?
Absolutely! The most common way to achieve this is by using a domain registrar like Porkbun or Namecheap. These companies are completely dedicated to managing domain names for people, and so they tend to have lots of extra domain-specific features that you might find useful. Oh, and if you have your domain through a registrar, you can change web hosts whenever you like.
How do I permanently buy a domain name?
Well, you can't. You have to renew your domains on a regular basis. Most do it year by year, but you can actually prepay for a domain for up to ten whole years. If you're really, really sure about your domain name… like "I want this for a decade" sure… then this can be a good option. It's expensive, but it'll protect you from inflation for a decade. If you've already found your forever-domain, take a look at our complete guide on how to build a website for some tips on how and where to host your website.