Look around you. You're surrounded by icons. And I'm not talking about Hollywood pop stars or ancient Byzantine paintings… I'm talking about the little graphic of a person on your coffee cup or the LOL face emojis you just sent to a friend. Icons are everywhere. These simplistic little graphics are an integral source of communication in modern-day society. Thankfully, you can harness the power of icons
for free
in this list of the
best websites with free icons.
A picture tells a thousand words, as they say. Icons are great because they transmit meaning to the viewer instantly. Icons draw people's gaze to provide information with simplicity. Think about road signs or subway maps, of the most effective and popular implementations of icons around. Now,
really great
icons extract the essential characteristics of a thing or idea and present it in a way that's immediately recognizable. You'll find plenty of them in our list, so without further ado, let's get started!
Completely Free Websites
The following websites offer their free icons for commercial use with minimal restrictions or requirements on free plans, with some exceptions.
Dribbble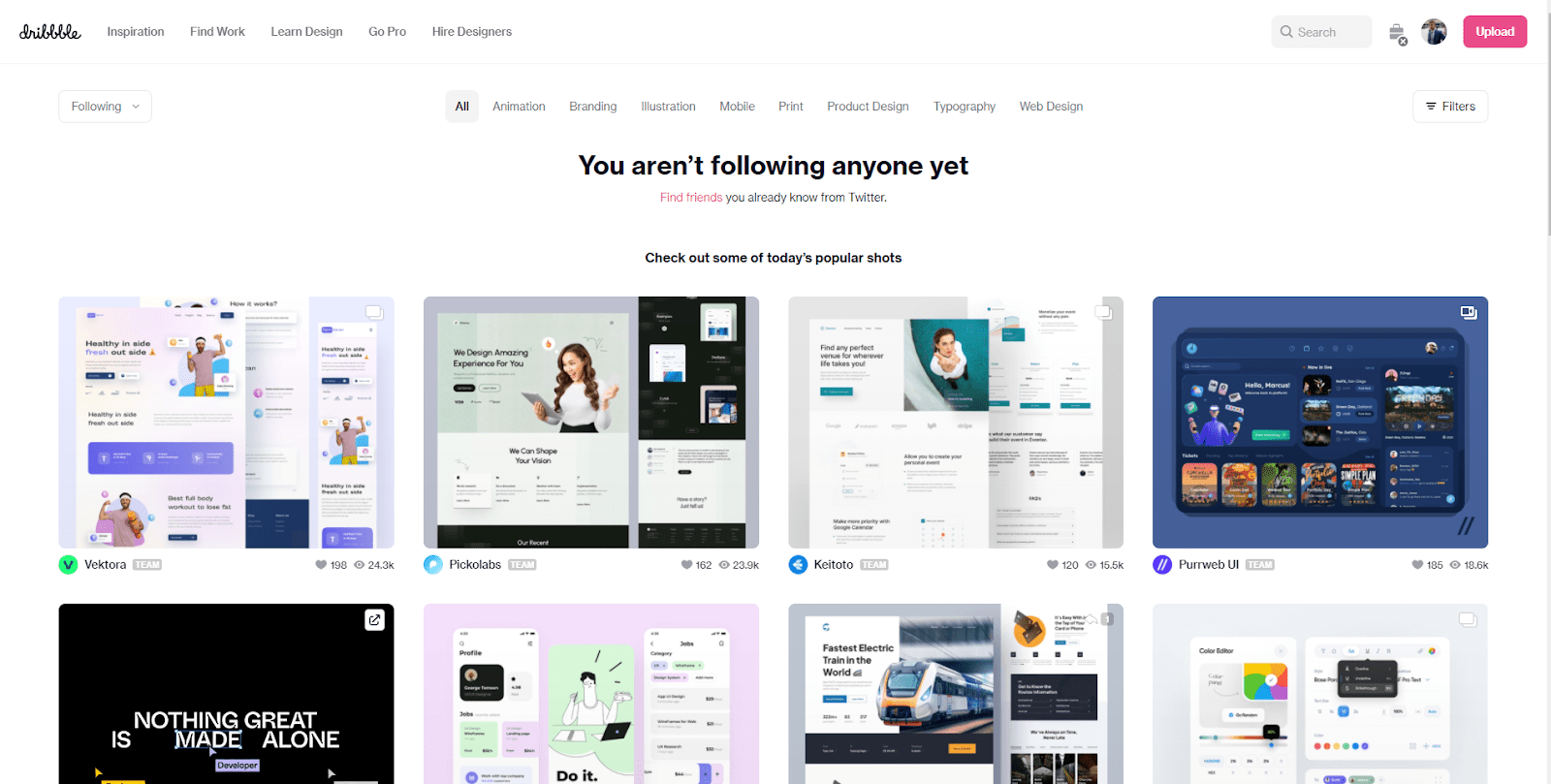 Dribbble
is an excellent site that provides high-quality and varied icon sets, all of which are created by professional members of the site's design community. Icon sets on Dribbble cover a long list of commercial uses, such as animation, product design, web design, and many more. Plus, there are design sets for just about any theme you can imagine — retro icons, modern icons, blue icons, you name it! Not all of them are downloadable (some are inspirations), and you may have to spend some time looking for what you want, but the results are worthwhile!
Free Plan:
10,000+ free icons and inspirations in varied themes
Paid Plans:
N/A (Dribbble offers a "Pro" plan reserved for designers and employers)
iconmonstr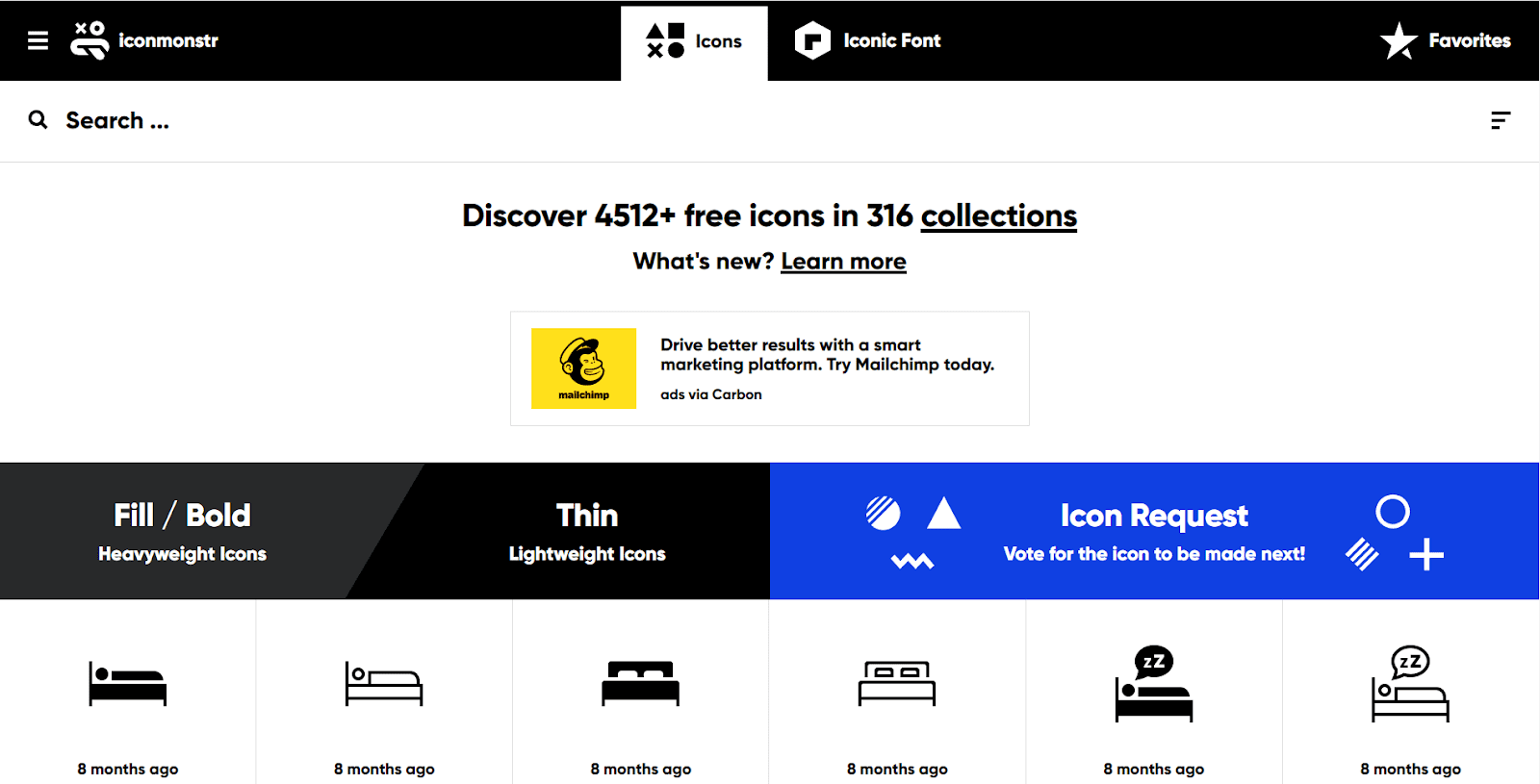 iconmonstr
is a great place to find simple, black and white icons with multiple variations on each design and a range of different formats. iconmonstr is completely free, too, with no attribution required. There's plenty more to like about this site: 316 categories, multiple sizes, lightweight files, an icon generator feature, a favorites tab, plus its very own iconic font (again, all completely free).
As per iconmonstr: "Licensee may use the Work in template or application without attribution; provided, however, that the Work serves as part of the design and is not the basis or main component of the product."
DevianArt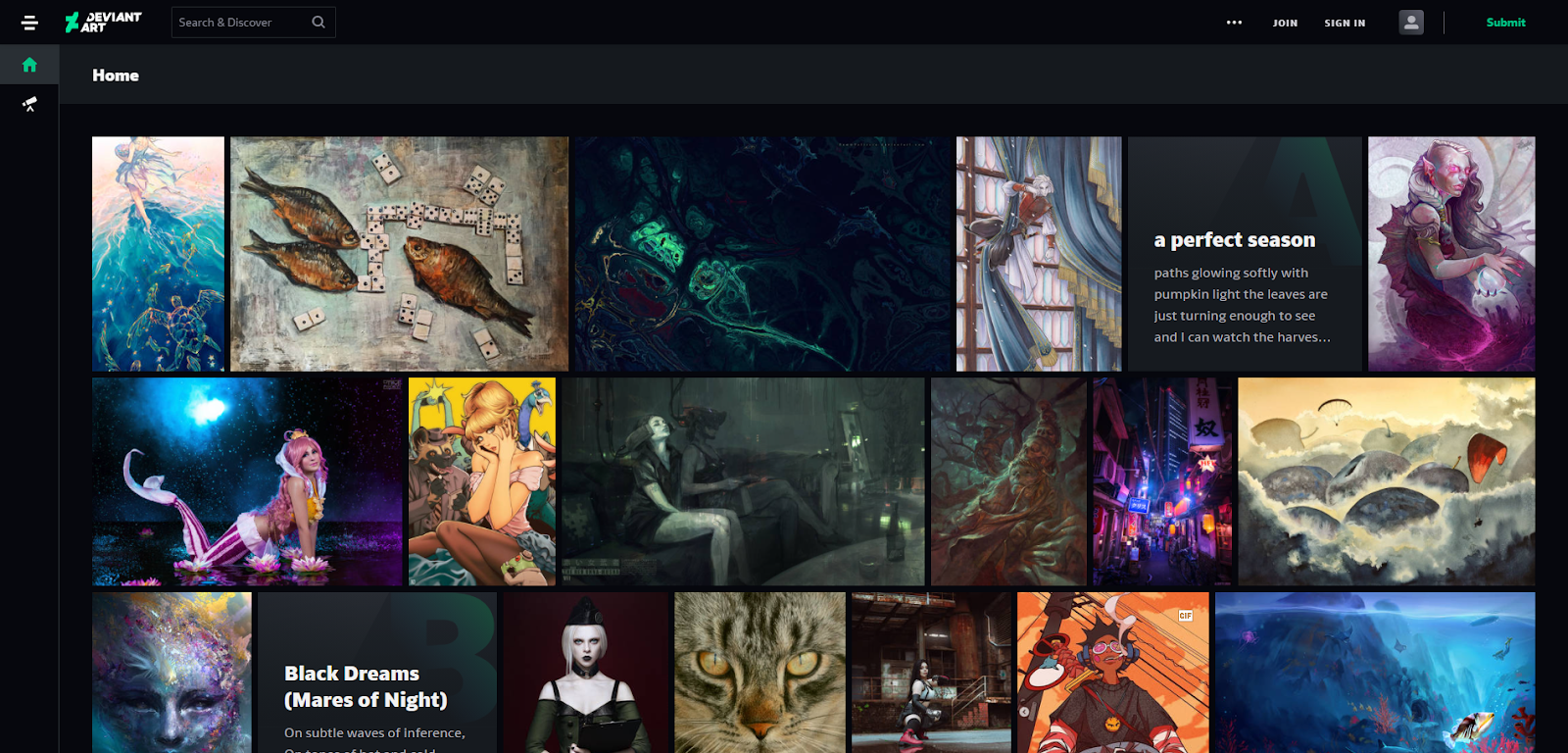 DeviantArt
is less a corporate service and more a social community of artists and designers. Members can join groups, speak their minds, download content and upload creations across various topics and types. Oh, did I mention DeviantArt is home to over 200,000 free icons? Much of the site's content is geared towards personal use (given its community-led approach), and you'll have to check attribution requirements for each set of designs. Though, if you want a more informal vibe for your project, DeviantArt is certainly worth a look.
Free Plan:
250,000+ free icons in various sizes and formats
Paid Plans:
N/A (Deviantart offers a "Core" membership targeted at sellers)
As per DeviantArt: "Note: The ability to download an image or content does not mean it belongs to you, and you should always consult the original creator for terms of use."
Fontello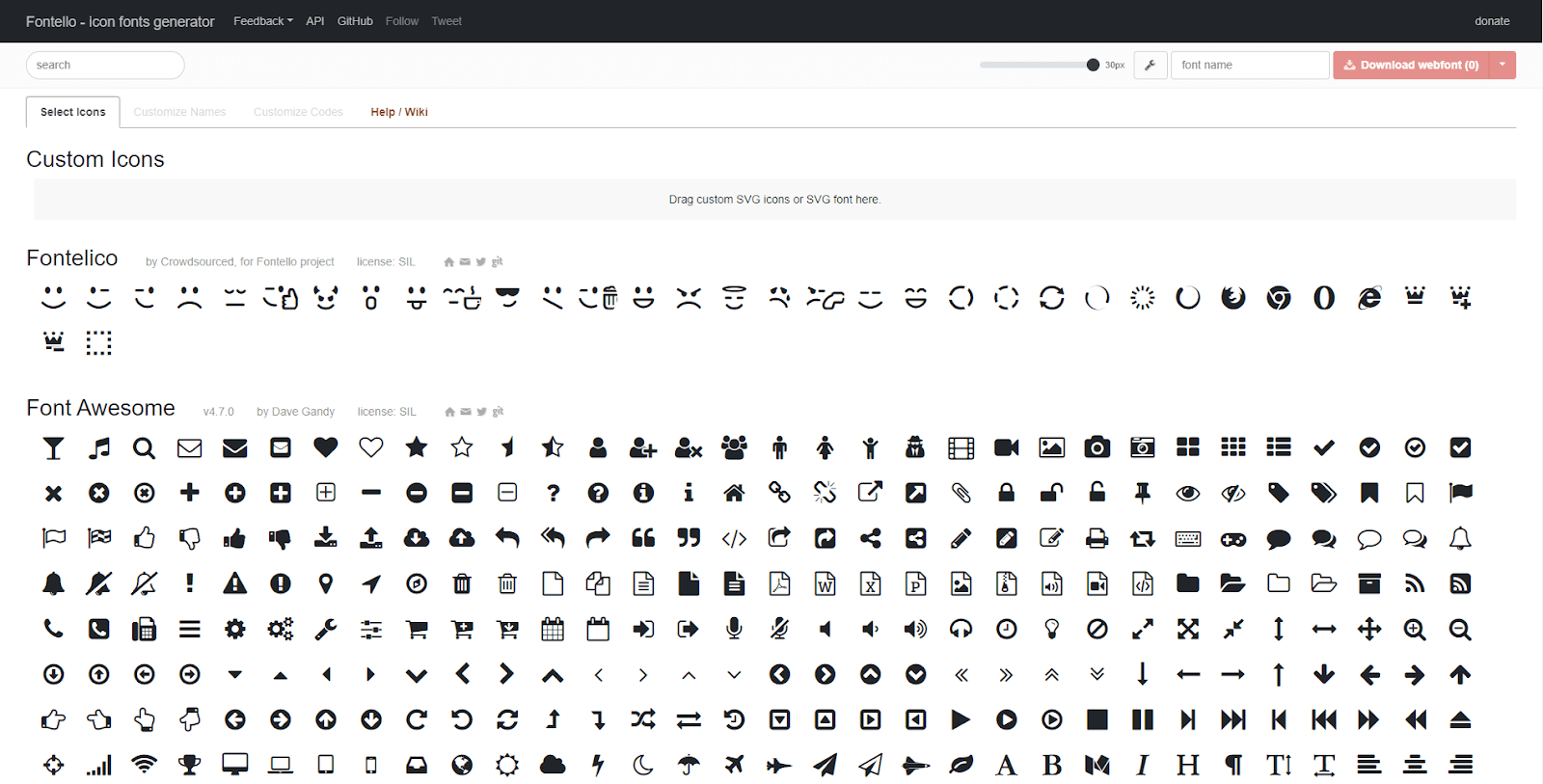 Fontello
is like an icon database. It collects great graphics from several different sources and places them onto a single site. Fontello's main draw is its usability. Fontello saves you time: not only because it places all of these miscellaneous collections into one place, but also due to the simplicity of its search feature. Search for a word, and the corresponding icons will appear. We wish it was always this simple. The designs are simplistic, too. Most of the graphics are monochrome, while Fontello also features an extremely functional icon font generator.
Free Plan:
1,000s of free monochrome icons in varied sizes and formats
As per Fontello: "Fontello includes only those fonts that do NOT have limits for your websites (non-commercial use, mandatory links, mandatory attribution, and so on). Since we are open source developers, we don't wish to restrict your freedom."
1001 Free Downloads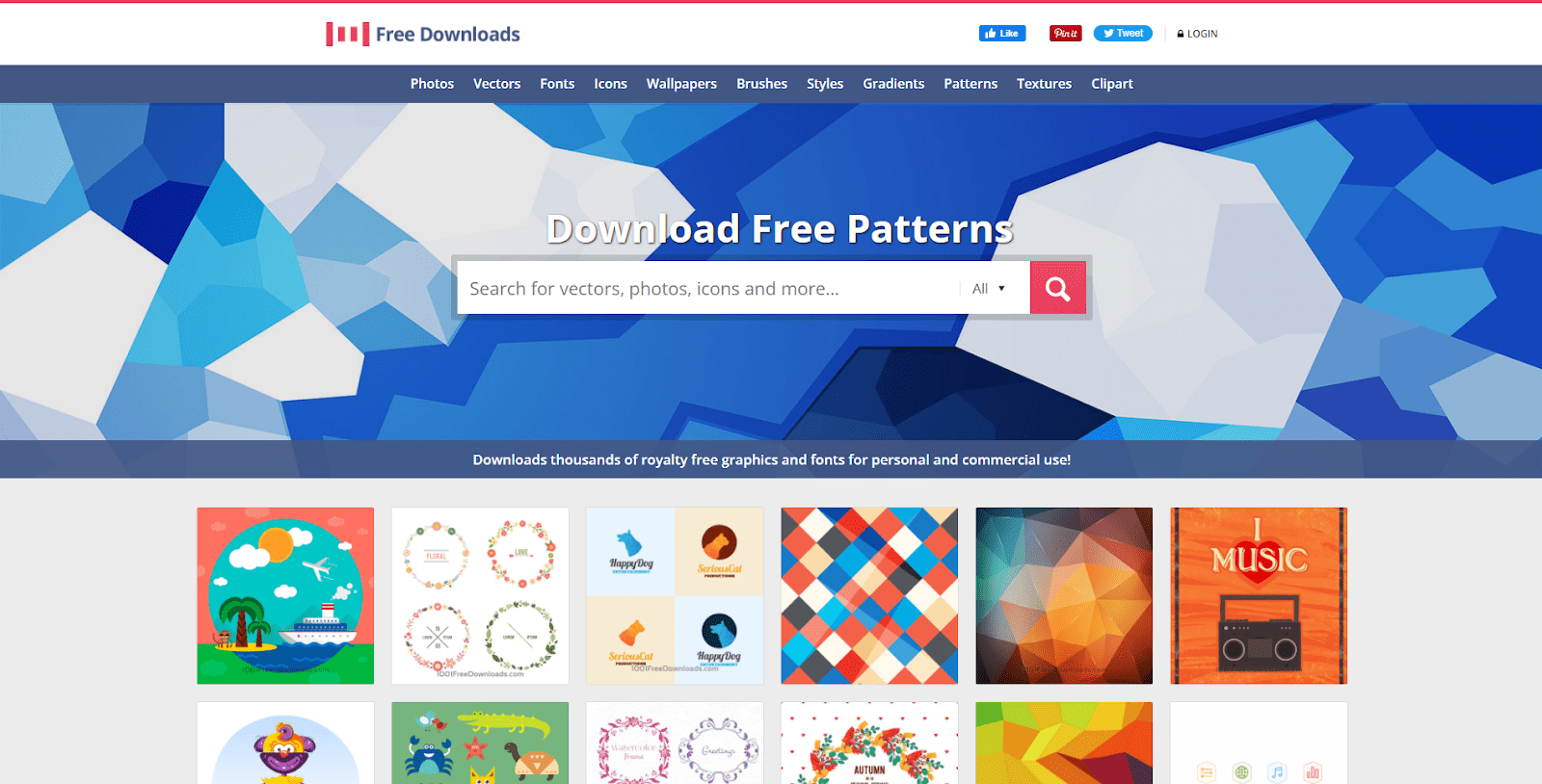 1001 Free Downloads
actually features way more than 1001 free downloads. There are pages-upon-pages chock-full of free photos, fonts, vectors, wallpapers, and so much more, plus a whole bunch of free icons at your disposal. The team at 1001 Free Downloads personally scour the internet to bring you the best free graphics from around the world. They specialize in cartoony, playful designs, so if that sounds perfect for your project, why not check them out?
Free Plan:
1,000s of free icons in varied sizes and formats for personal and commercial use with attribution to 1001FreeDownloads.com
CSS Author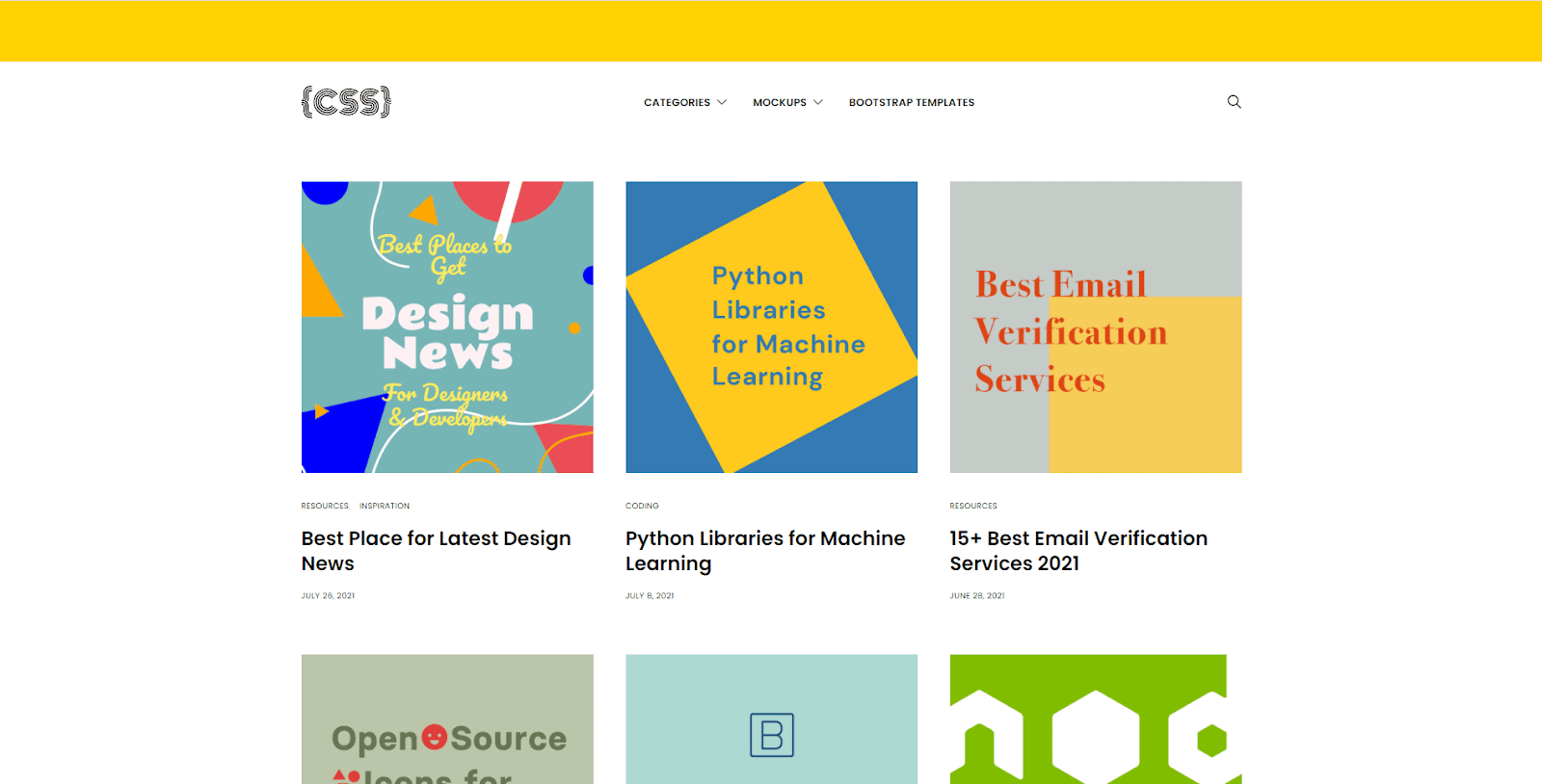 And while we're on the topic of CSS…
CSS Author
is a bit like Fontello, except it's less of a database and more of a hand-picked selection. The site curates the very best creations from all around the web and puts them in one place. There's loads of other stuff related to web design on there, too, such as WordPress themes, coding tools, and tutorials. Check it out!
Free Plan:
Hundreds of the best free icon sets in various formats
As per CSS Author: "We do not ask for you to include any attribution or link back to cssauthor.com, we do however appreciate if you do credit our resources or/and help spread the word about us."
GraphicBurger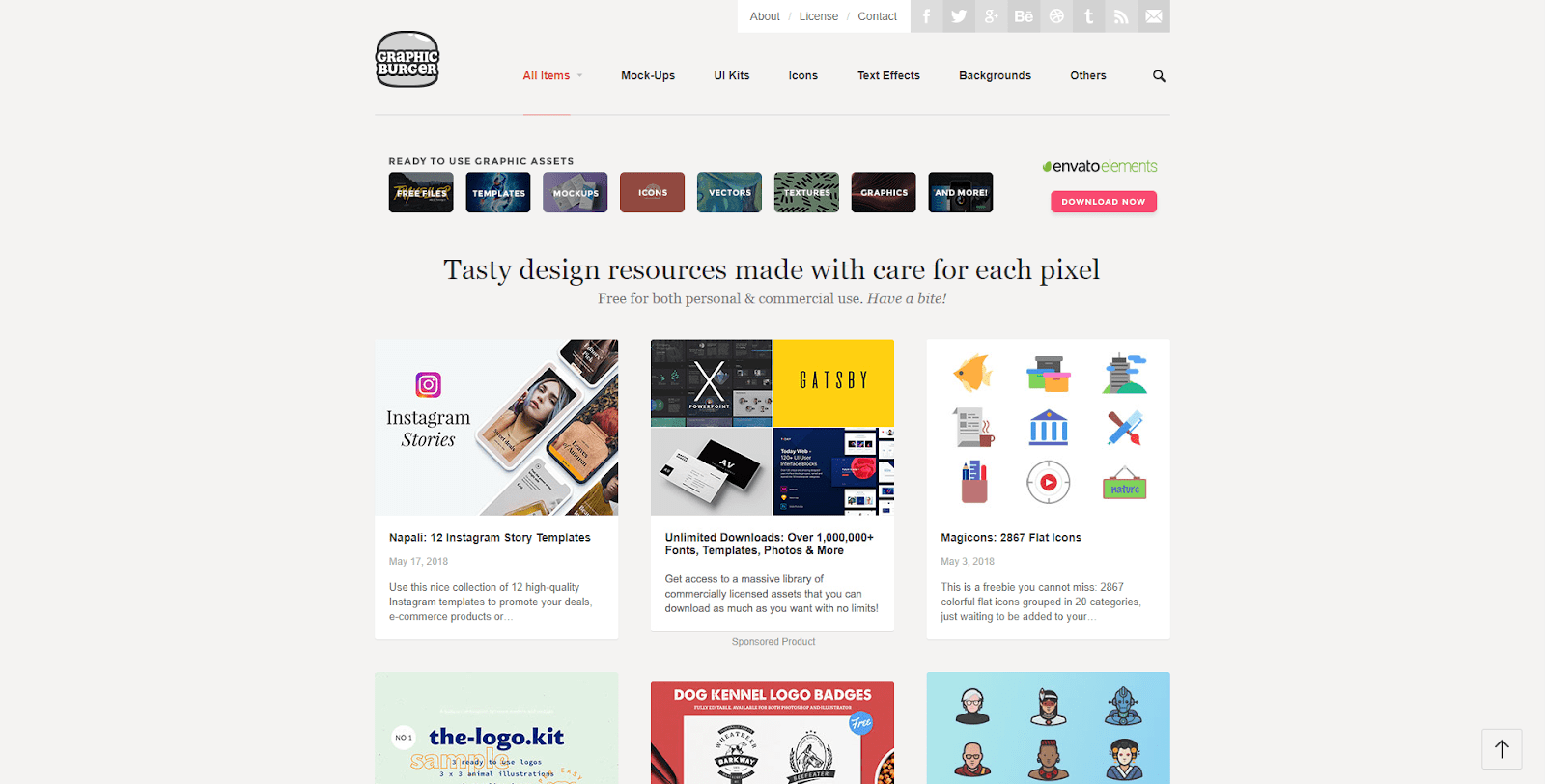 GraphicBurger
is home to some fluffy and adorable icon sets. Thousands of icons are available in a shed-load of formats, including AI, EPS, JPG, PNG, and SVG, plus various sizes depending on which set you choose. Everything is free, no attribution is required, and direct downloads mean you can access designs instantly. GraphicBurger has a dedicated community, and many of these sets are unique to the site. Definitely worth a visit if you're looking for something themed, polished, and not-too-serious.
Free Plan:
Free themed icon sets in a huge range of formats and sizes
As per GraphicBurger: "No attribution or link back to this site is required, however any credit will be much appreciated."
Websites With Free and Paid Plans
The following websites have limited free plans offering icons for commercial use, with many requirements (i.e., attributions and links to the website). They also have paid plans that include larger icon libraries and fewer requirements.
Flaticon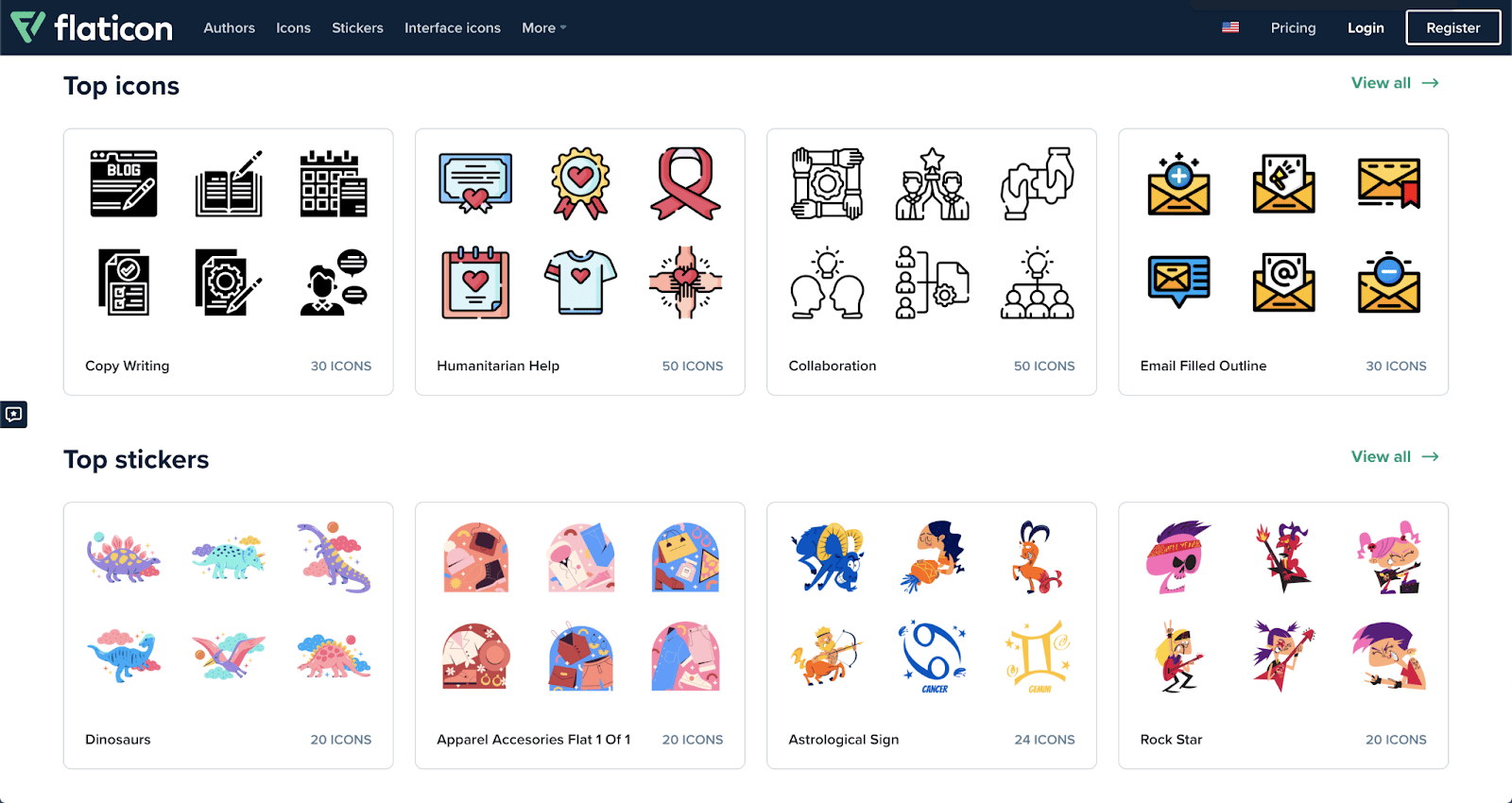 Flaticon
boasts one of the largest collections of vector icons on the internet, with over 5.6 million options in PNG, SVG, EPS, PSD, and BASE 64 formats. Flaticon allows you to access this superb library free of charge in PNG format, too. That's pretty amazing. The site has some other excellent features to boot. Flaticon's unique "icon fonts" feature lets you convert icons into downloadable fonts to control them in CSS. Elsewhere, you get a personal library to save your favorite images. It's worth noting that you will have to provide attribution for anything free you use, but this is still one of the best sites out there.
FREE
PAID from $8.25/month

+6.1M free icons and stickers in format PNG

+6.1M free icons and stickers in format PNG

Attribution required

No a

ttribution required

Download limit will be 100 icons in PNG format per day

Unlimited downloads

Create 3 Icon Collections, with 50 icons for each collection

Unlimited collections

limited use of the editor

Unlimited use of the editor

No Priority support

Priority support

Ads

No a

ds
Icons8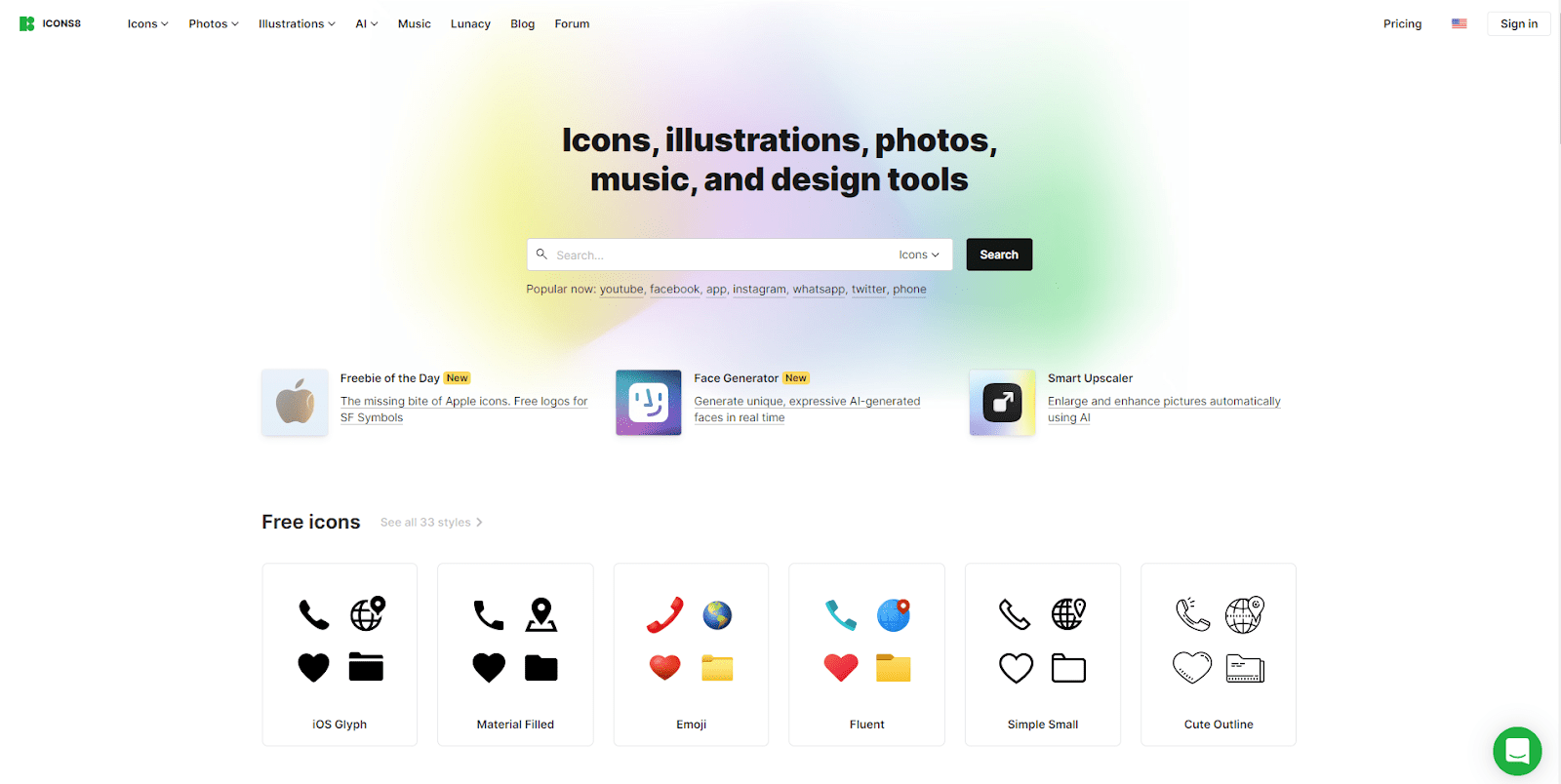 Icons8
articles over 350,000 free professional icons for use in your design work, plus loads of essential resources, including free design tools, photos, music, illustrations, and more. This site has everything you need from A to Z — an essential part of any designer's toolbox. The icons themselves are diverse and interesting, spread across 35 different styles and categories. Free plans allow you to download icons in PNG format and use them with attribution, while premium offers SVG and EPS options.
| | |
| --- | --- |
| FREE | PAID for $13/month |
| 350,000+ free icons in PNG | 100 downloads per month, $0.20/icon after |
| Limited formats in lower resolution | SVG and large PNG formats |
| Link to Icons8 when you use our assets | No attribution |
Freepik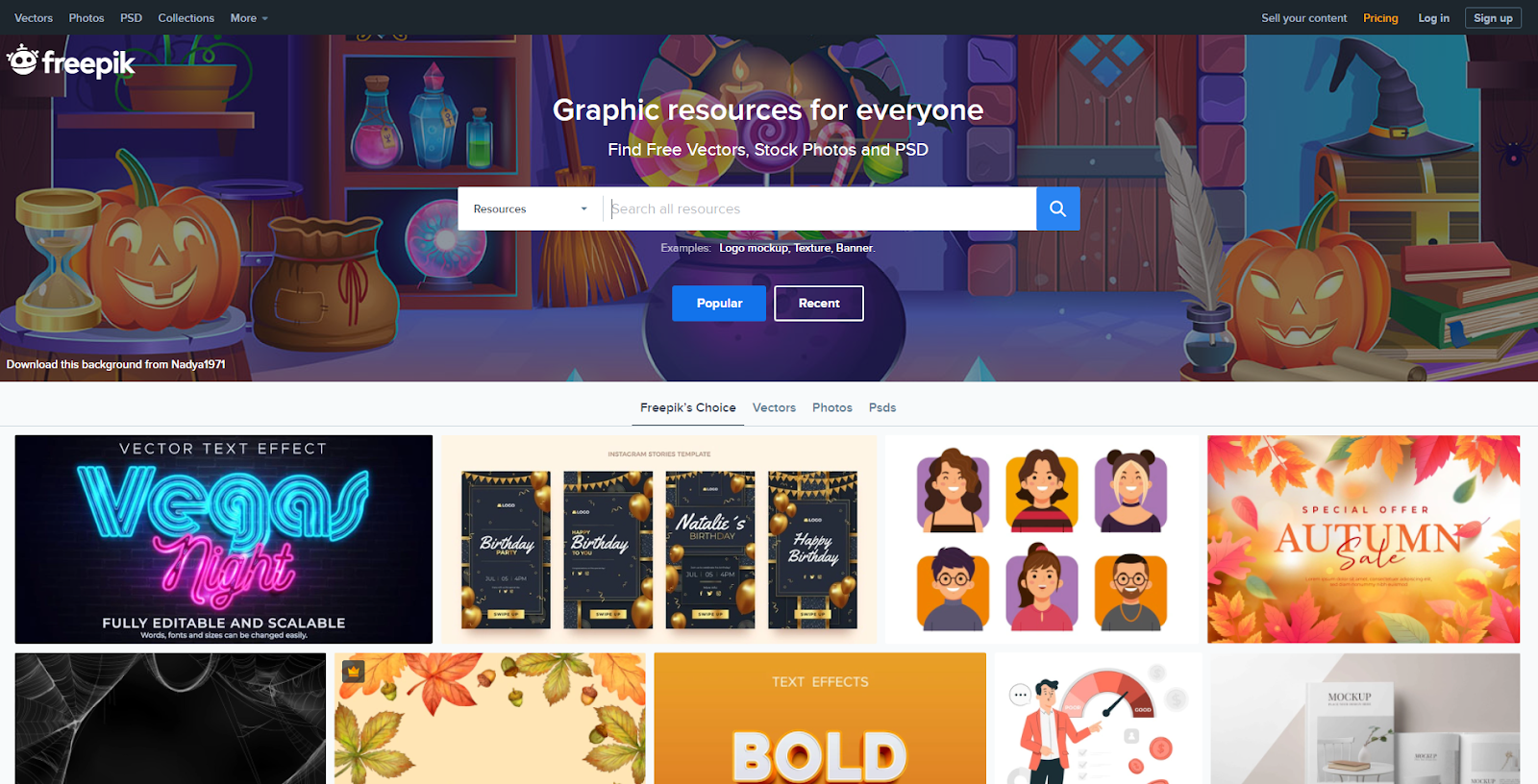 Freepik
— the older brother of Flaticon — has been around for more than 11 years. It's undeniably popular with 40 million monthly users across the company's 3 sites (Freepik, Flaticon, and Slidesgo). Freepik can offer users 12 million design resources, including 8.3 million photos, 3.7 million vectors, and 324,000 PSDs. Over 872,000 of these resources are free icons. Yet, the diversity and scale of Freepik aren't its only USPs. The site's in-house design team is busy constantly creating fresh and equally excellent content in their distinctive style — much of which is free with attribution.
FREE
PAID from $9.99/month

Thousands of free resources

Thousands of free resources

No Premium vectors

+5,118,000 Premium vectors

No Premium PSD files

+573,000 Premium psd files

Attribution required

No a

ttribution required

As a registered free user, you have a limit of 10 downloads per day

Unlimited downloads, 100 downloads per day

No Priority support

Priority support

Ads

No ads
Iconfinder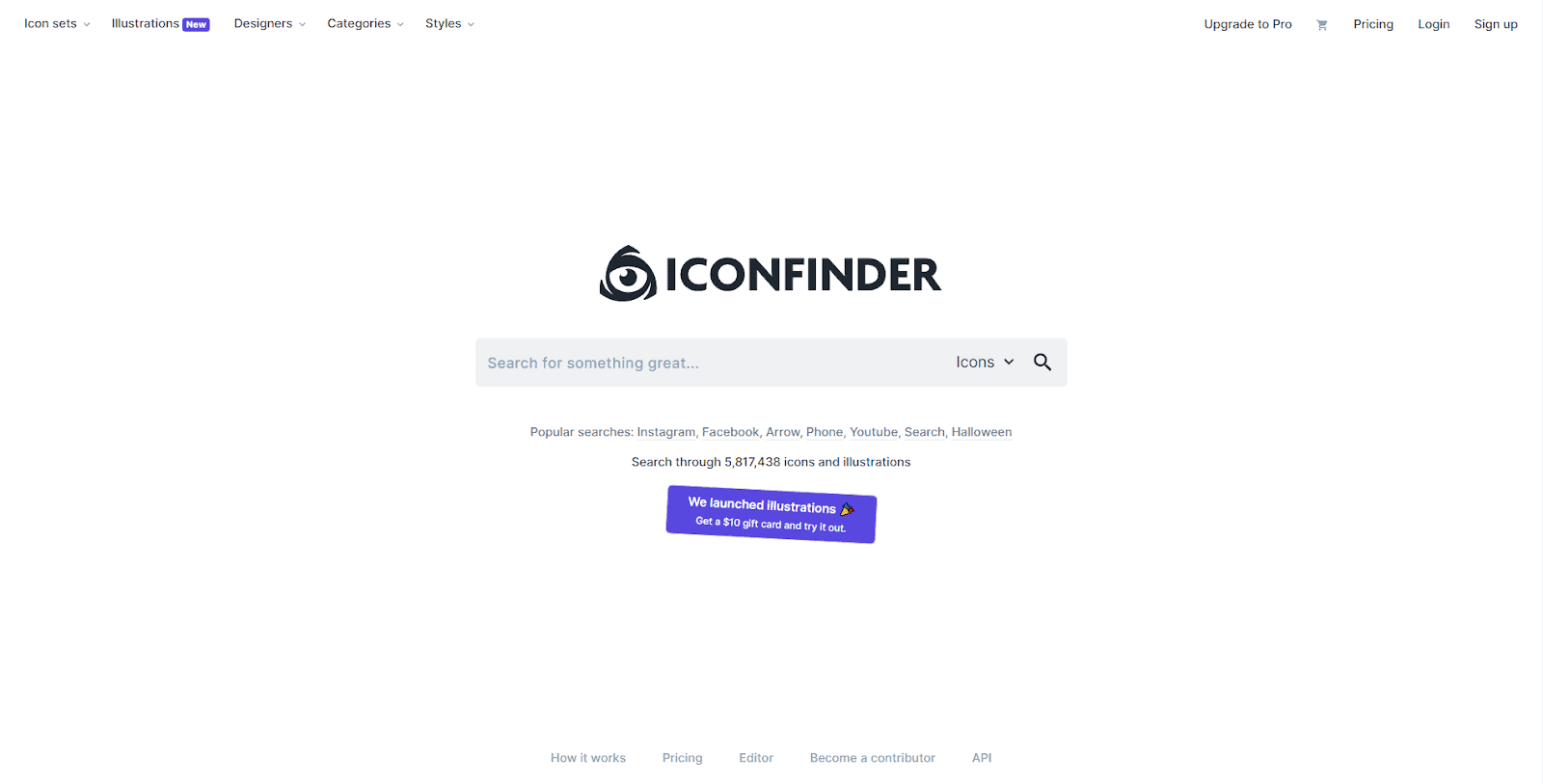 Iconfinder
(as the name might suggest) is a superb search engine for finding free icons. By that, I mean it's super easy and intuitive to use. You can search for icons across a whole range of styles, price points (i.e., free or premium), and licenses with its filter system or discover popular designs in the "explore" tab. There are nearly 5.7 million (yes… 5.7 million!) available icons, and 157,000 of these are free to use. What's more, the sizing and formatting options are bountiful — even for free icons!
FREE
PAID $9.00/month

Access to 206,756 free icons and illustrations

Access to 5M icons and illustrations

Content for personal projects only

Roll-over unused credits

Attribution required

25% discount on annual billing

With ads

No

ads
Font Awesome

Font Awesome
is easily one of the best places on the web for CSS icons. There are around 8,000 free and premium icons in total across a wide range of topics. Designs are simple and professionally crafted by Font Awesome's in-house design team. Font Awesome icons are scalable at any size and are created to seamlessly accompany text. These icons are also really easy to place on your web page should you install the downloadable version — all the more reason it's perfect for blog sites and brand content! P.S. Version 6 will be arriving soon; it features 14,000+ icons!
| | |
| --- | --- |
| FREE | PAID for $99/year |
| 1,608 Icons | 7,864 Icons |
| 1 Style + Brands | 4 Styles + Brands |
| 1 Seat | 5 Seats + $20 per extra seat |
| 1 Free Kit | 20 Hosted Pro Kits |
| 10K Pageviews/Month | 1M Pageviews/Month |
| 0 Uploaded Icons | 250 Uploaded Icons |
| No Auto-Subsetting | Auto-Subsetting (rather than loading the entire set, your site loads only the ones it uses) |
| No Human Tech Support | Human Tech Support |
| No Pro Asset Downloads | Pro Asset Downloads |
| No Standard Pro License | Standard Pro License |
| No Pro npm Registry | Pro npm Registry |
Good Stuff No Nonsense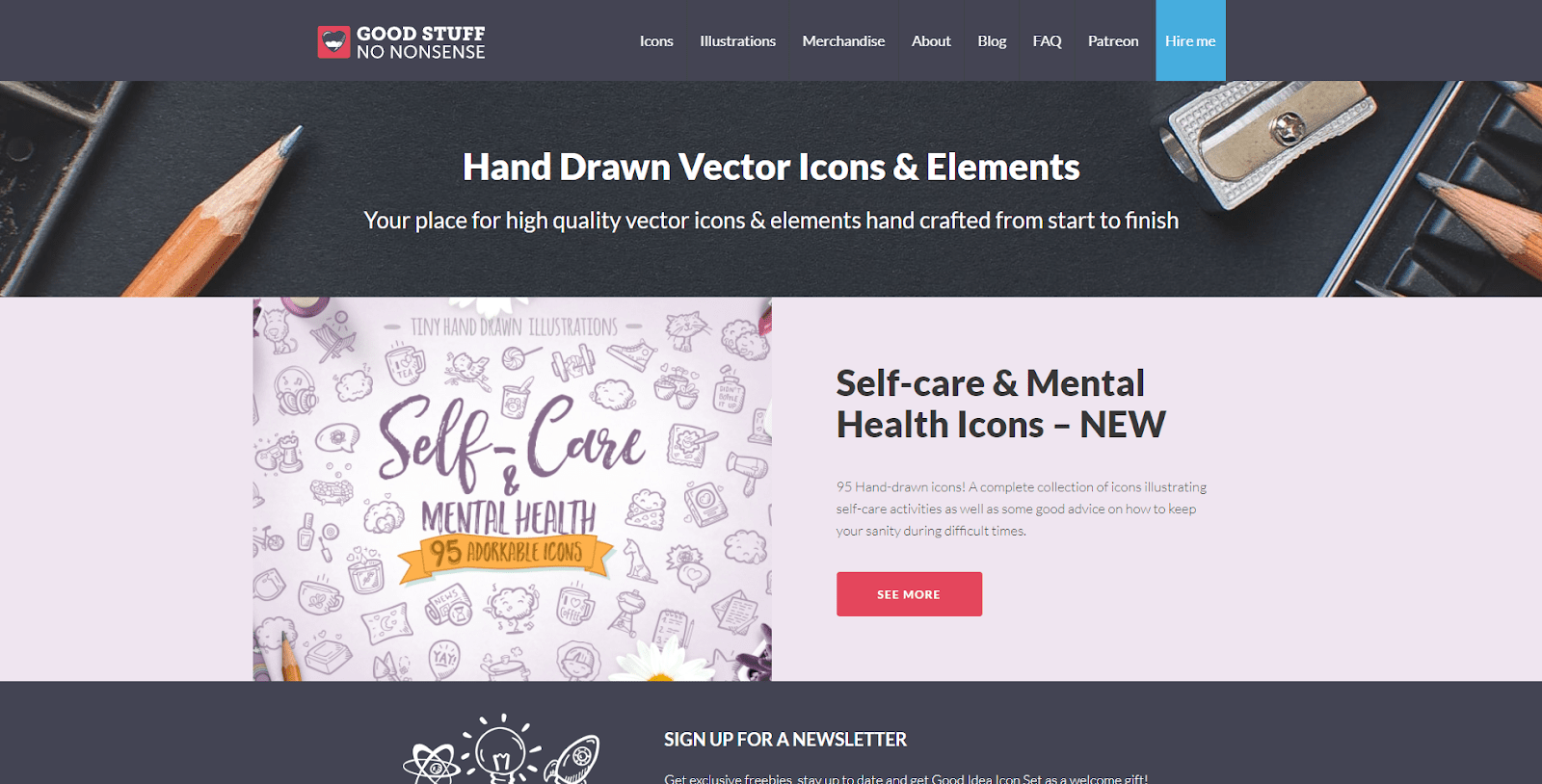 Good Stuff No Nonsense
does what it says on the tin — fantastic icons that are instantly accessible. The title doesn't, however, make it clear that these icons are all hand-drawn. If you're looking for those extra elements of warmth and authenticity that hand-drawn icons provide, then this is the place to go! You can buy premium icon packs, but there are plenty of free bundles, not to mention a Patreon with its own various perks. GSNN has downloads in almost every format imaginable. Oh yeah, there's no attribution required for these graphics either. An added bonus!
Free Plan:
Free hand-drawn icons in SVG, PNG, AI, EPS, and PSD
Paid Plans:
Premium icon bundles cost from
$12 each
FREE: You can use them for both personal and commercial projects, some artists ask for attribution and credit some don't.
The Noun Project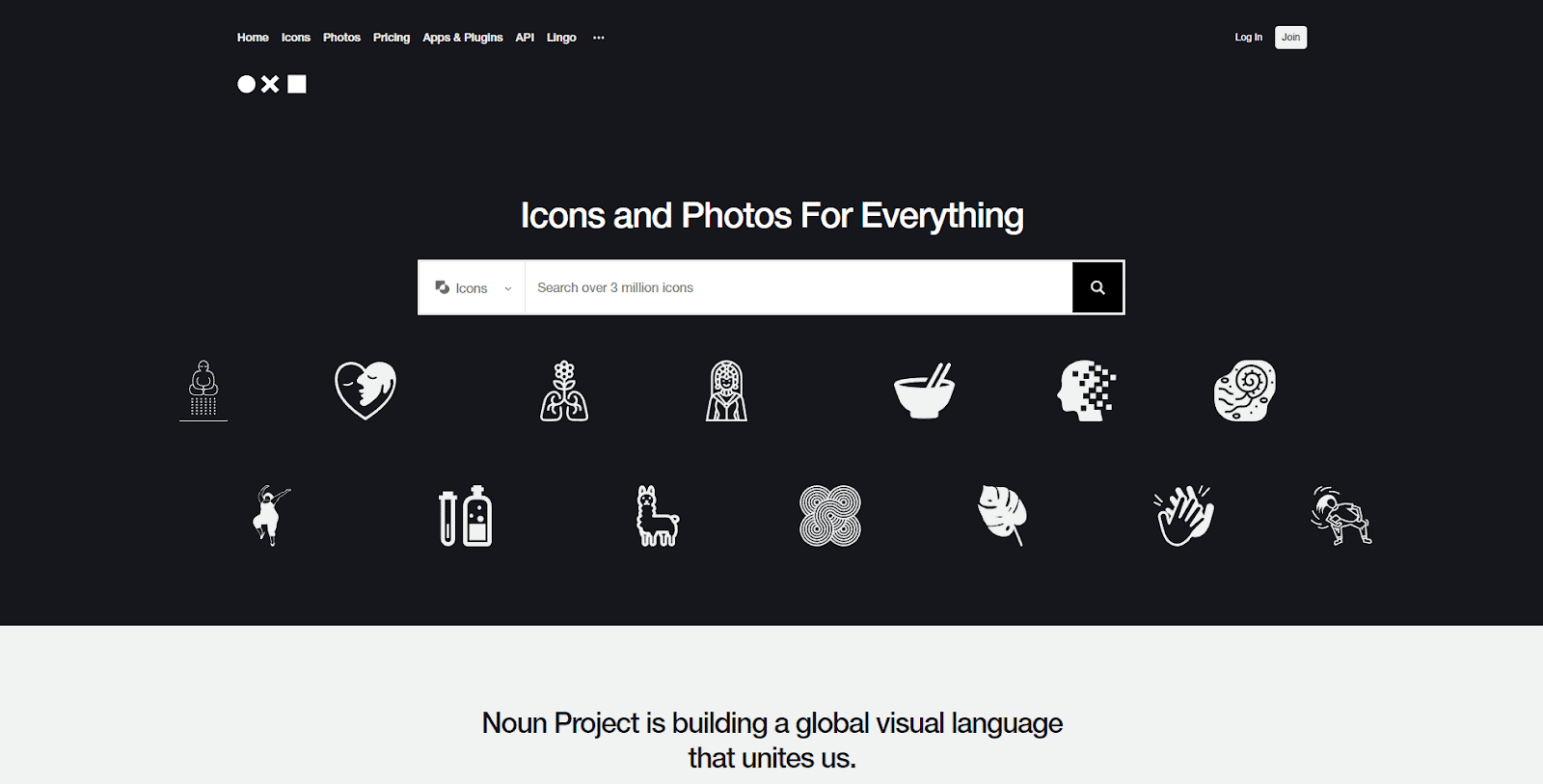 The Noun Project
is known for its monumental selection of icons — there are over 3 million in total! Icons are generally in black and white, while the site's community of designers pride themselves on providing a diverse selection of graphics suitable for any situation. Check in here if you need something particularly
niche.
Most icons are available in PNG or SVG, and all of them are free with an attribution requirement. If you don't want to provide attribution, you can go Pro or pay $2.99 per download.
| | |
| --- | --- |
| FREE | PAID  from $39.99/year |
| More than 3 million icons | More than 3 million icons |
| PNG and SVG formats | PNG and SVG formats |
| Attribution required | Use without attribution |
| No edits | Edit color, background, shape |
| Limited icon licenses | Unlimited icon licenses |
| Ads | Ad-free |
| ✘ | Adobe, Mac, Office, Google apps |
| ✘ | Multiple custom favorites boards |
Iconshock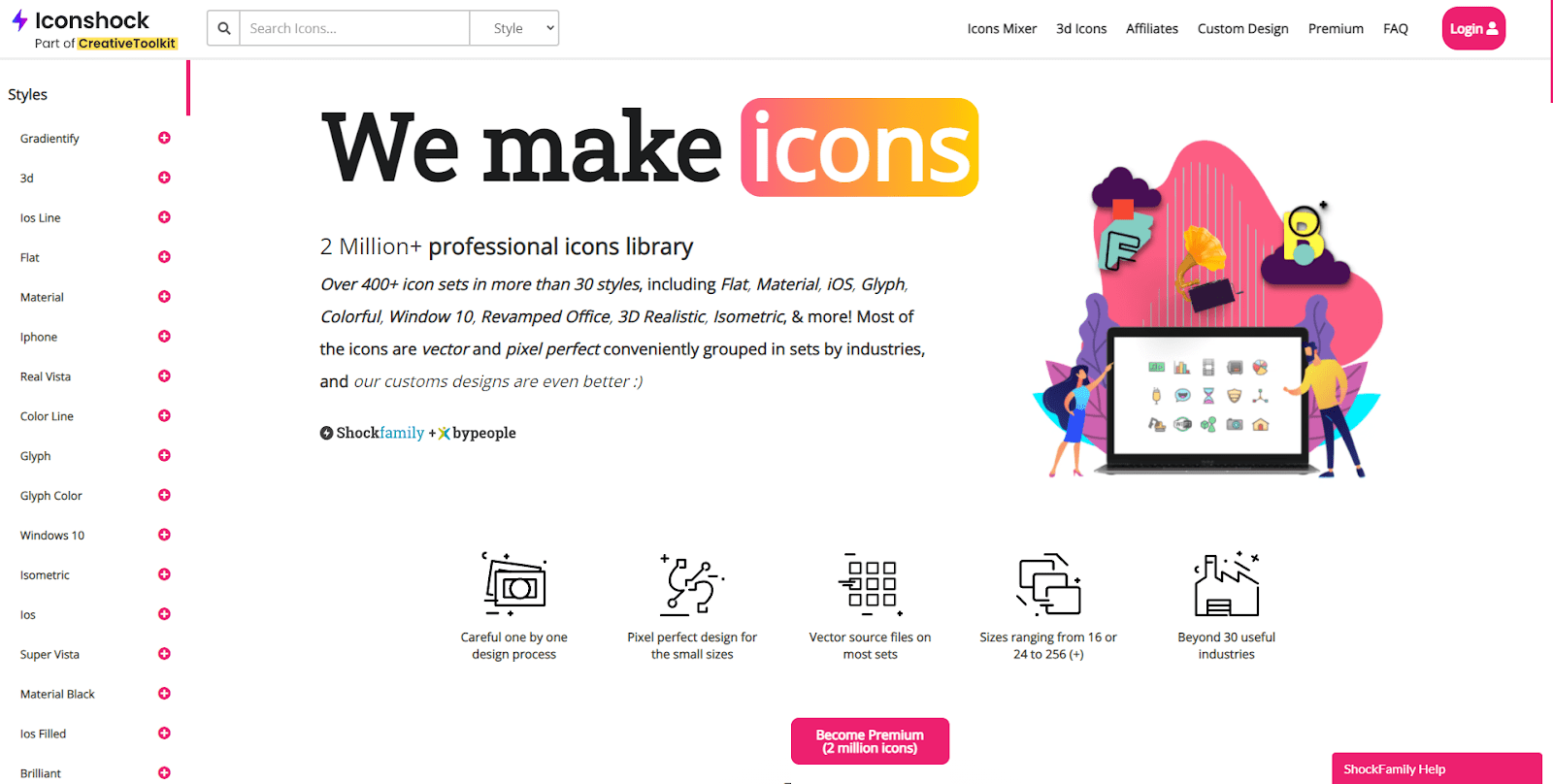 Iconshock
covers over 30 design styles, from simplistic outlines to gradients and 3D sets. The Iconshock team has designed a vast library of over 2 million professional icons. The interface is clean, and icons are easily navigable by industry. You can search using keywords within categories, too; perfect if you want to find something quickly and without hassle. You get access to every basic icon in a lower resolution (and PNG format) for free, as long as you provide attribution. Pretty darn good, considering the quality of these designs.
| | |
| --- | --- |
| FREE | PAID from $79/year |
| PNG versions up to 128px | All Iconshock packs in vector format and PNG versions of all icons |
| Attribution needed with a link back | No attribution needed |
| Personal license Only | Commercial License |
| No customer support | Full customer support |
Pixeden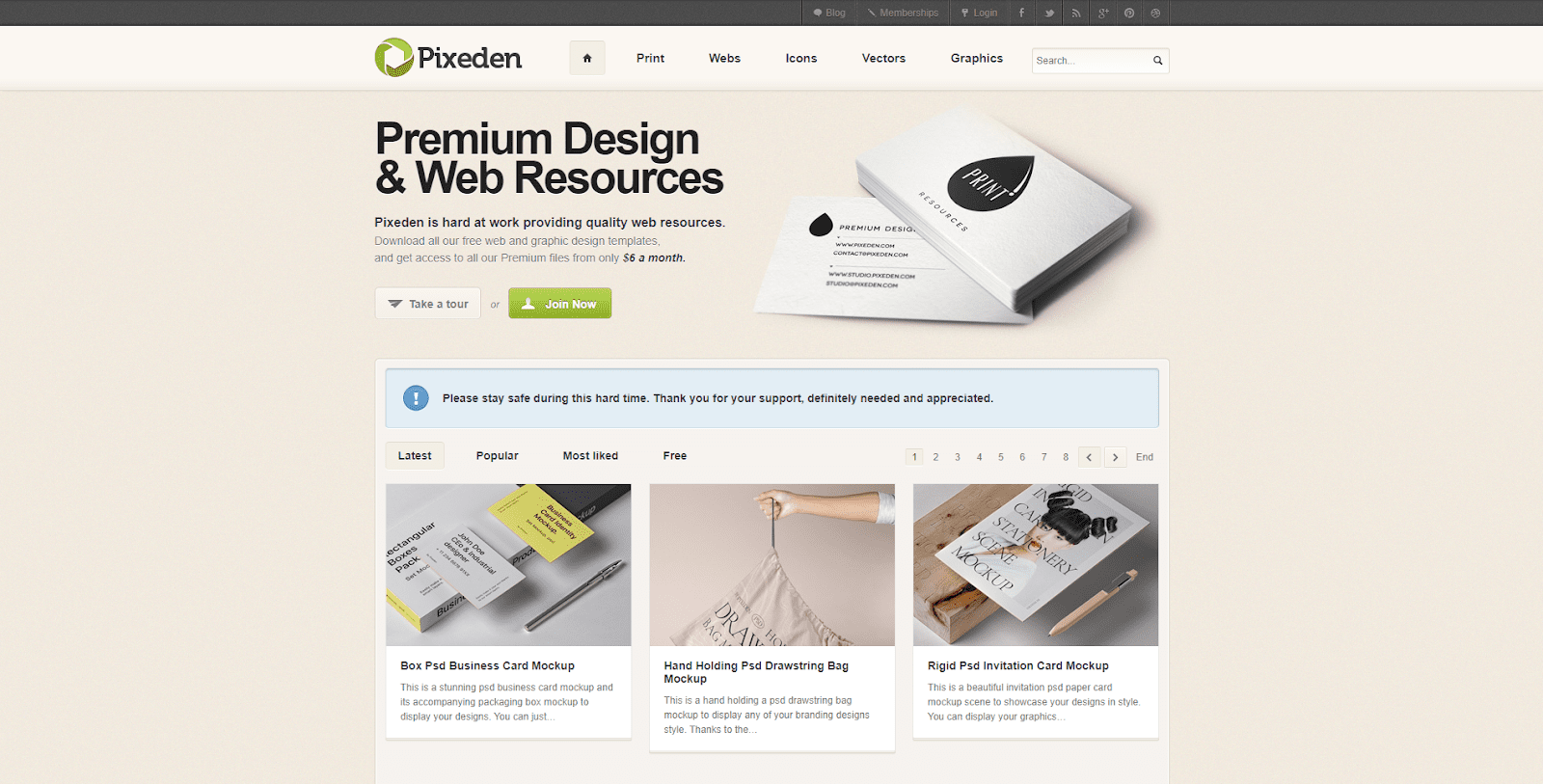 Pixeden's
collection of free icon sets isn't particularly extensive (not compared to some other options, at least). However, the trade-offs here are the extra options available should you find a set you like. You won't be let down by the sizing options, put it that way. Premium and free icon sets are available from 16×16 all the way up to 512×512.
| | |
| --- | --- |
| FREE | PAID from $10/month |
| Unlimited downloads | Unlimited downloads |
| Community features | Community features |
| Free resources | Free resources |
| No Premium resources | Premium resources |
| No E-mail support | E-mail support |
IconsFlow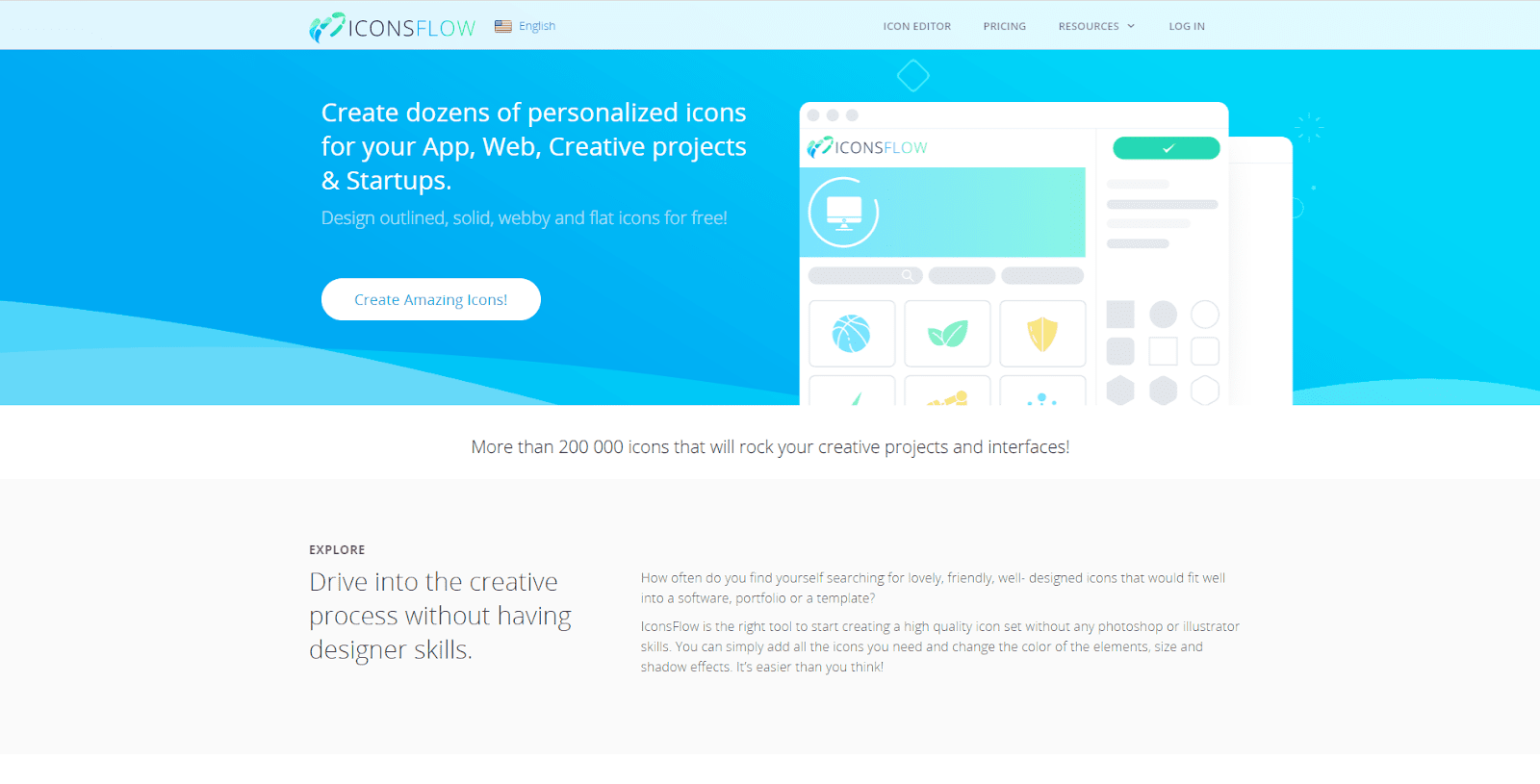 Instead of flicking through endless pages of
other people's
icon designs, why not create exactly what you want free of charge? You didn't know that was possible? Well… it is, all thanks to
IconsFlow
. IconsFlow is constantly updating its library of templates, backgrounds, styles, and more. The tool is intuitive, and even a complete novice can create simple designs in no time. There's basically nothing else to it. Get out there and create some icons!
| | |
| --- | --- |
| FREE | PAID from $4.99/month |
| 2 Free Icon Sets | 20 Icon Sets |
| 5 Icons in One Set | 10 Icons in One Set |
| 32px (fixed) | up to 128px |
| No SVG Export | No SVG Export |
| No ICO Export | No ICO Export |
| PNG Export 32px only | PNG Export |
| No Embed Code | Embed Code |
| No Preview Link | Preview Link |
| Support Priority Low | Support Priority Normal |
Streamline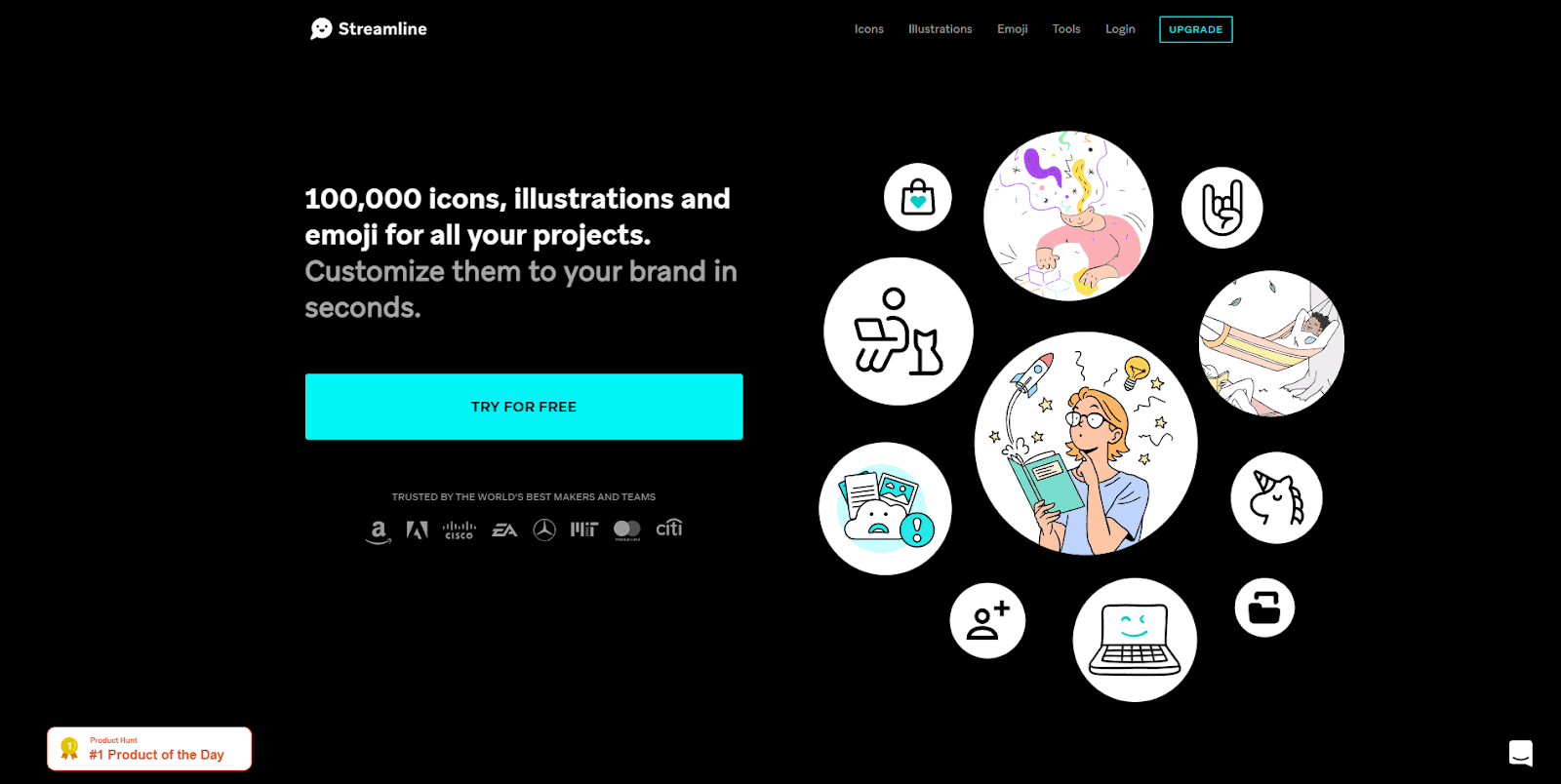 We'll finish strong with
Streamline
. Streamline is a huge resource of well over 85,000 unique, professional, in-house designed icons. The site is one of the top choices of designers and web-related products the world over. Why? Streamline icons are by no means normal. They're ridiculously sharp, detailed, and super high-quality. Probably the best icons you can find anywhere on this list. Streamline icon sets are vast, too, which means you're likely to find exactly what you need in a given theme. Some of Streamline's sets contain more than 14,000 icons! Better still, all of this content is free with an attribution requirement — something absolutely worth dropping in for. Otherwise, the site's premium membership dangles the carrot of higher quality resolutions and formats.
| | |
| --- | --- |
| FREE | PAID from $19/month |
| Only PNG format | PNG, SVG, PDF |
| Limited web app features | All features |
| No vectors | Vectors |
| Attribution for each project | No attribution needed |
| ✘ | Unlimited projects |
The Bottom Line
There's no doubt that you can find excellent free icons in any of the resources on this list. In truth, there are several more great places to find free creations. We've listed the very best resources for your convenience. The Bottom Line The benefit of free icons is (of course) that they're free. If you're new to design or working on a budget, free icons are the perfect place to get started. That being said, there are certain limitations to free icon sets too… More often than not, you will have to provide a somewhat awkward attribution on your page for the majority of the free sets you use. There's also the anguish of fantasizing about that inaccessible content on the other side of the paywall — paid sites usually reserve their best stuff for "premium" members. In which case, if you really are serious about this, we recommend you upgrade to premium. Find a service you like and go pro! It could be the best decision you make.