Could you please describe the story behind the company? What sparked the idea? And how has it evolved so far? 
We started Elastic Email in 2010. I was building a content management system and I needed to have a way to send emails to the customers who were signing up to that. At the time, the movement towards the cloud was just starting. Amazon AWS was just emerging which led to me identifying an opportunity. One of the things Amazon AWS was missing was the ability to send an email from their Elastic Compute Cloud, their virtual servers you could rent. The idea of creating a public API for sending an email seemed easy. So, I called up my co-founder, Michal Bochnak who is one of the most technically advanced guys I know and asked him what he thought about trying to do a start-up with me. I explained that it wouldn't be that big of a project. We would create this email API, put it up and see if anything took. We settled on the name, Elastic Email, to connect us to this missing gap in AWS. So, within a month, we built the API, a basic website and a way to take a payment, and we were able to get our first customers. We immediately had the feeling that we have this market fit – we knew that people wanted this. It was a couple of years before Amazon came up with a solution of their own to be able to send emails. This window created an opportunity for us to become established. People looking for a solution would come to us, and were able to connect quickly and easily to send their emails with our API. Our customers really loved the way we did that – in fact, to this day, we still have some of those customers who signed up within the first month of service, which is something we're really proud of. In terms of evolving, we continued to build our platform from scratch. So, the product was all developer-focused in the beginning. During this time our focus was exclusively on the API and libraries and  focusing on the tech, and we were scaling really fast. Since email has been around for so long, we were in many ways a very late entrant to the email business, so rather than using decades old software we chose to build a full stack solution using modern tech right down to the protocol level. This took time, but has led us to possibly the most efficient email platform on the planet, we now deliver billions of emails per month with average delivery times of less than a second.  This was obviously a huge challenge for us, and something we worked hard on in those first years. About four or five years in, we decided to expand into the email marketing space as well. We built some amazing email automation tools on top of our API, including a beautiful template builder, campaign creator, contact segmentation, forms and landing pages and of course all the analytics you could want. Now that we have overcome all our scaling challenges, we are really in an excellent place, and one of the very few providers in the market that has their own MTA (Mail Transfer Agent) which leads to a better experience and lower costs for our customers.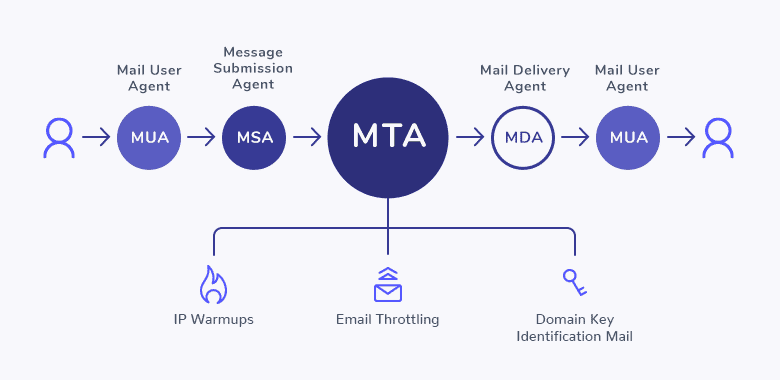 Can you please provide us with your top tips for running a successful email campaign?
The most important thing, in my experience, is about the content and how it relates to your recipients – it is always about sending good content to people who want to receive it. The best campaigns that I see are the ones that are genuinely useful to the recipients. If you have proprietary data, maybe you work in real estate, and you know the market trends that are happening in your local market – is the market going up? Is the market going down? Is there more housing available or less housing available? When you provide this kind of data inside of your content, it becomes a place where the recipients see you as that source of information for them. They are going to open that email every single time because they want to know about the trends. Creating content is very tough, but if you have proprietary data to work from, you can email these customers a lot more frequently, and they're going to like it. This gives you a lot more connection to those customers. At the end of the day though, the most important thing is that the recipients who are receiving your mail want to receive mail from you. We are serious about anti-spam and unsolicited mail, so we want to make sure that we're always sending mail that people want to receive. You can't build long term ROI with unsolicited email.
What type of customer service do you offer? 
We have fantastic 24/7 customer service. We've got a global team of people who are available to our customers on chat, email or phone. So, we are there for you and are extremely responsive. Our goal was always to be able to respond within minutes of any customer requests coming in. Our support team is there to walk you through any hiccups or bumps that you hit along the way.
What achievements are you most proud of over the last two years? 
I think that the thing that I'm most proud of is our growth and maturity in the overall security of our product and the offerings and the security structures we have provided to our customers – the ability to secure your account and take care of things. A lot of this has been something that we've been maturing in the last couple of years. Probably the most important of all is our focus on data protection and privacy. Both from our customers' data standpoint and from the end recipients and respecting their wishes – what they want to receive and how they want to be tracked. So, providing tools that now enable our customers to be effective with their recipients and to meet their needs. We were one of the first ESPs to be fully GDPR compliant – we take this privacy and protection seriously.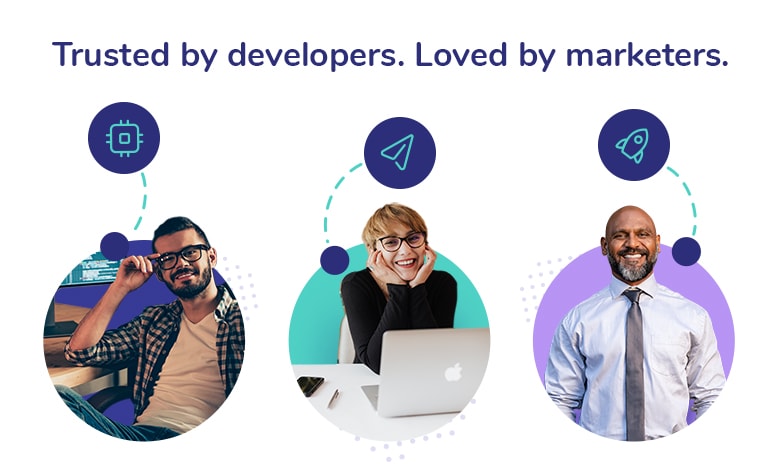 What can we expect to see from you in the future? 
We are continuing to develop like crazy on our products. On the API side, we're focusing on expanding our offerings around inbound email processing, so you can really get this two-way conversation going with developers and the kind of communities that people are trying to build around email. We're bringing in machine learning that we're using in our email verification APIs. We have a lot of data around email, and we can use this to optimize our customer's sending frequencies, and content and keep their data clean. We continue to build integrations so that Elastic Email is accessible in more places, making it even easier to access our API. On the marketing side, we're expanding our content personalization and collaboration tools for teams that are working on email content, giving them more flexibility there, and we're also continuing to build more robust features around forms and landing pages to allow customers to build their lists and grow their subscriber lists quickly and effectively. So these are the areas that we're really focused on.
Finally…
Elastic Email is a modern day post office. The continued evolution of traditional mail into electronic mail. A part of what we always tried to do was to help the environment by reducing the impact of physical mail delivery, the printing and sending of millions of papers. As part of our social outreach we give back by supporting organizations that protect biodiversity in ancient and untouched forest systems.