built-in features that let you promote your music
, connect with fans, share news about upcoming tours, and stream (or sell) your tracks. But having spent a few days trying out
all
of these templates, I can tell you that
some look much better than others
. To help you narrow down your choices, I've selected five gorgeous templates built specifically for musicians, and two that you might want to avoid. I've also included
a few hidden gems
 from other categories that would work just as well with a few tweaks.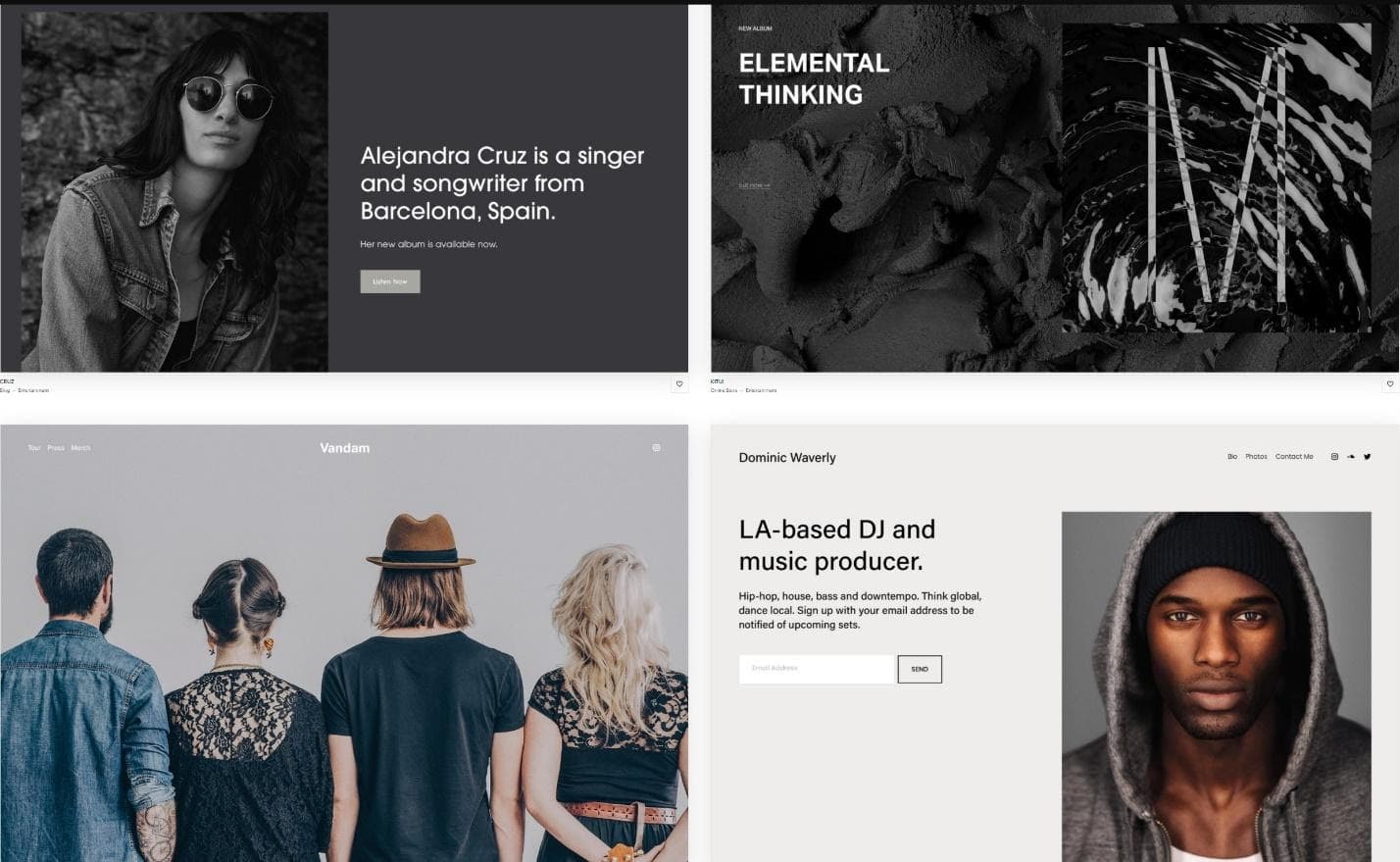 Squarespace Has a Cool Template for Every Music Genre
There are more than a dozen Squarespace templates designed for musicians and bands. You'll find them in the Entertainment
category if you're using version 7.1, or the Musicians and Bands category if you're using version 7.0.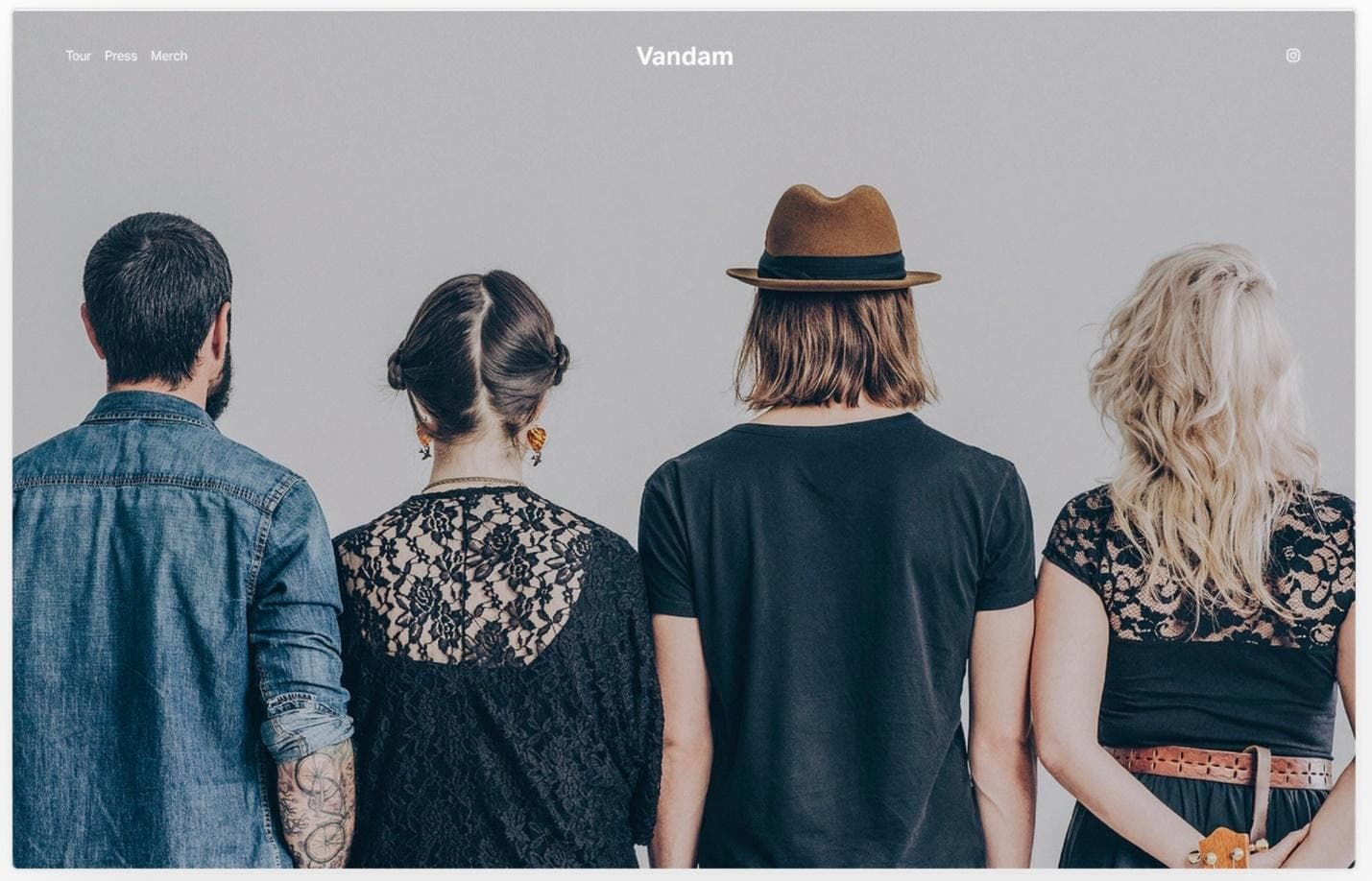 Vandam
 features a full-screen homepage image and a
clean, minimalist look
 that can work for any artist. The straightforward design makes it a great choice for jazz musicians, R&B singers, contemporary bands, and everything in between. That said,
 the homepage image is what sets the tone with
Vandam
.
Whatever photo you upload will dominate the template and gear it toward your individual brand.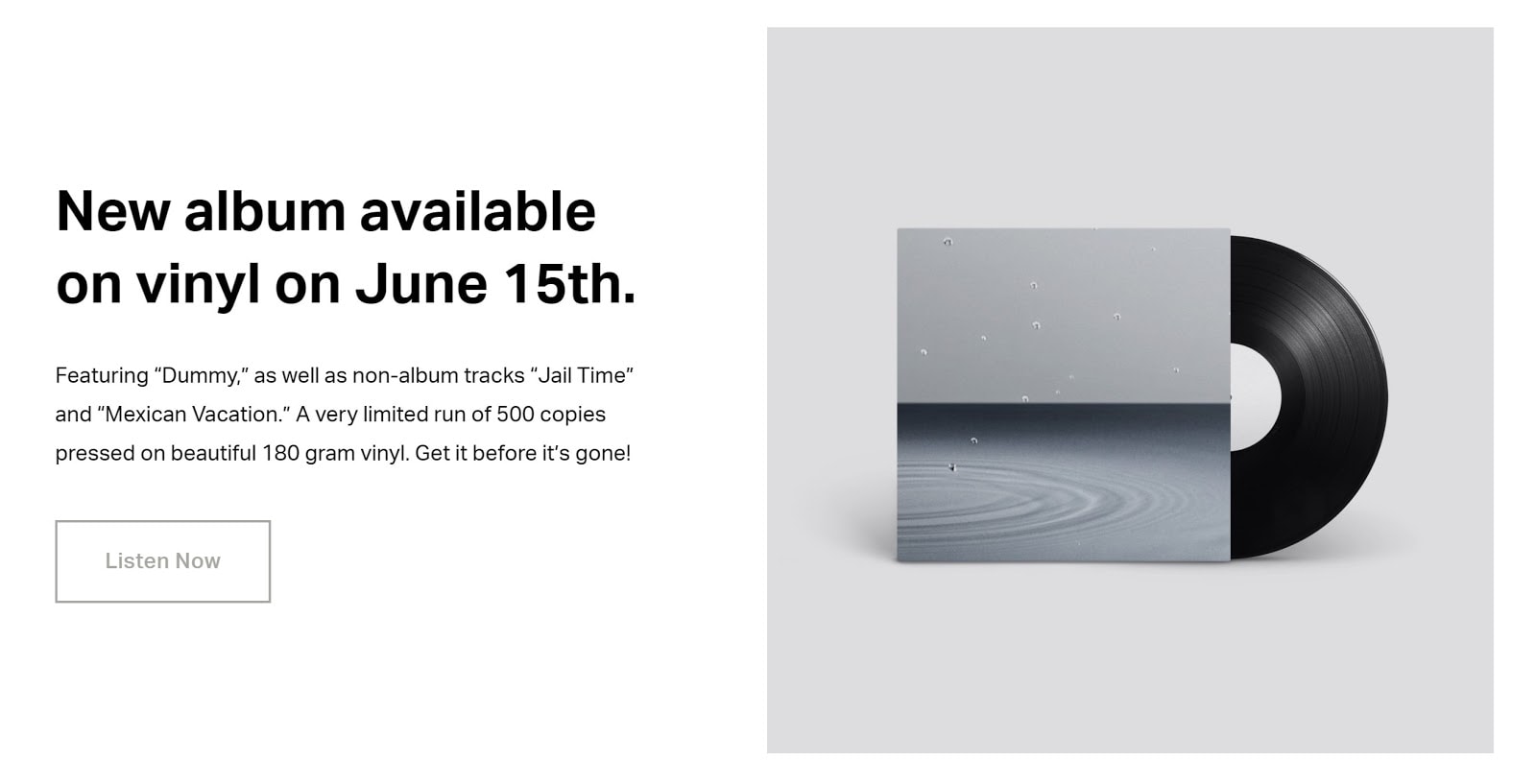 It comes with a
SoundCloud integration built in,
 but you might want to add links to social media, a blog, or an email sign-up form for fans so you can share performance recaps or news about upcoming releases.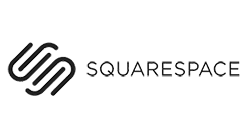 Save up to 30 % on your Squarespace plan today!
Plus get a free domain for one year!
1031 users used this coupon!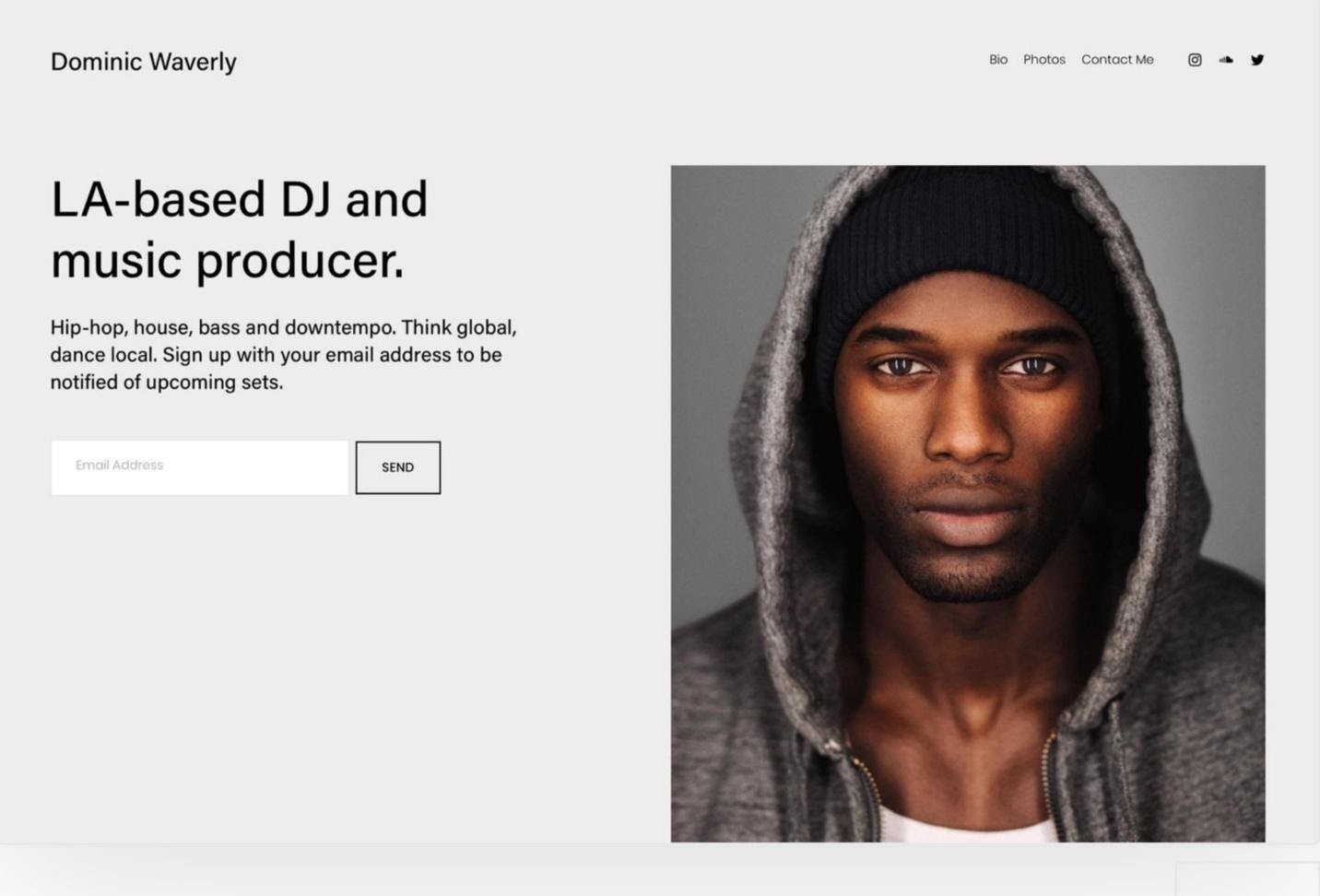 Waverly's
 gritty header image grabs your attention right from the start. This template is
tailor-made for an
 up-and-coming musical artist with a distinctive sound and an interesting story to tell.
Prominent call-to-action (CTA) buttons are sprinkled throughout the site to draw interest from fans and industry reps alike. Plus,
Waverly
is a great example of how to use
 bold text blocks for visual impact.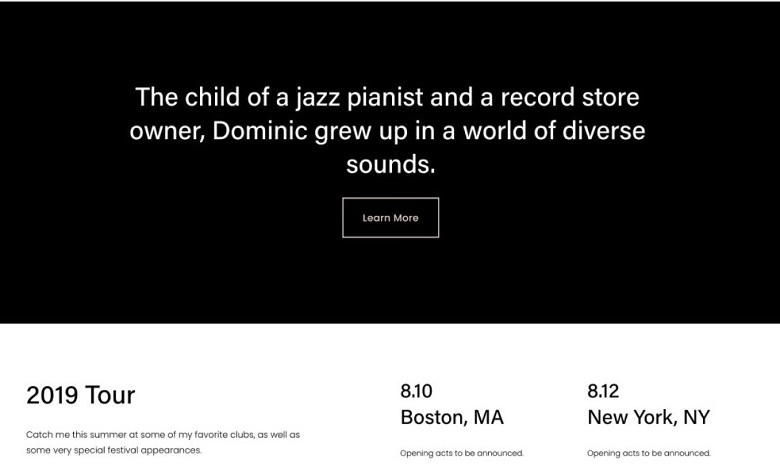 I also like how the top navigation bar is simple and uncluttered, yet includes all the important links – including to your bio and contact pages and your SoundCloud, Instagram, and Twitter feeds.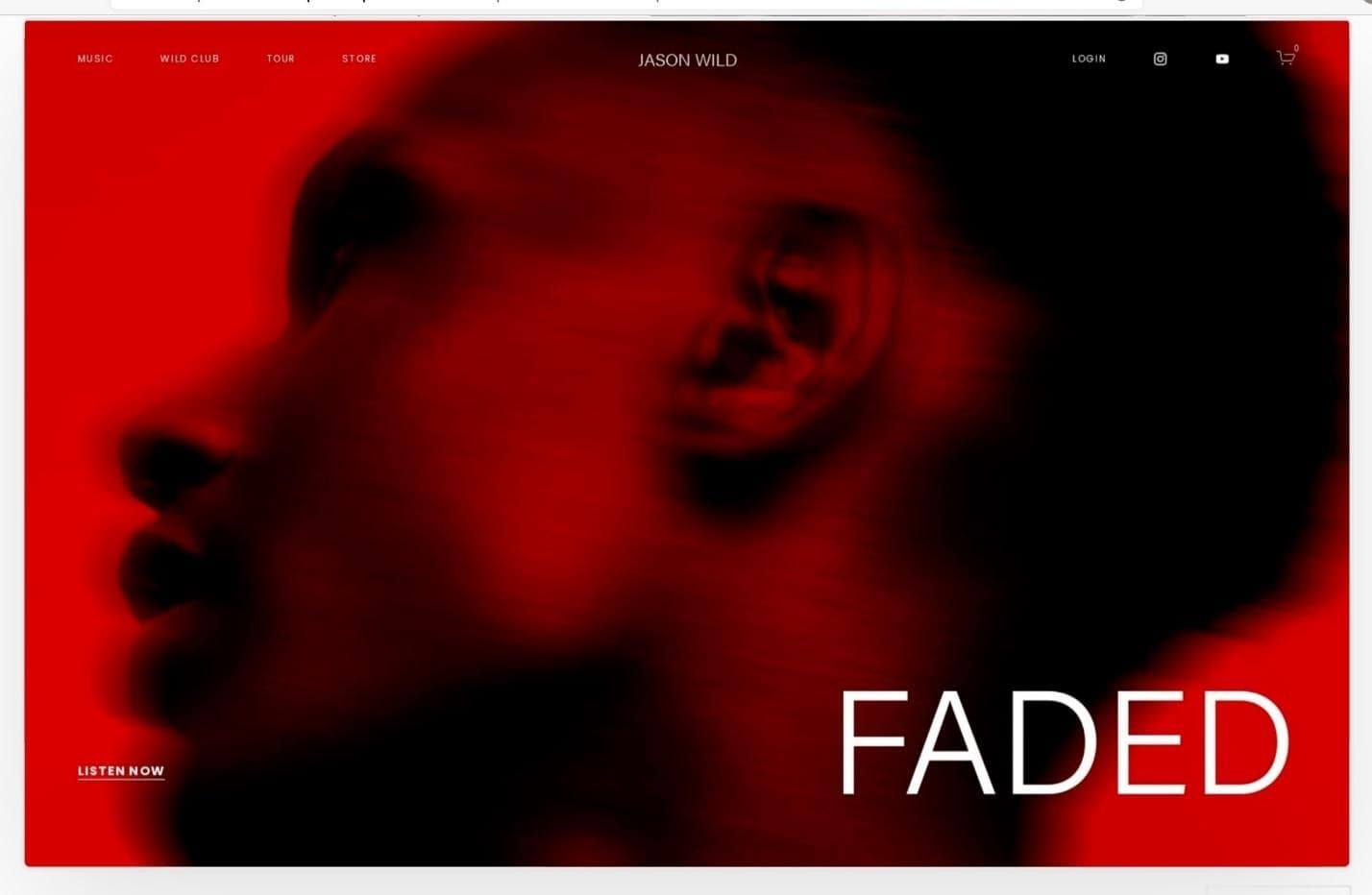 Jasonwild's
 soft focus, full-bleed image channels an unconventional or avant-garde sound. But the main reason I like this template is because it places a 
music player for your latest release right on the homepage,
with a CTA button at the very top
.
The color scheme includes two
high-contrast colors and bold headers
 in white or black across all the site's pages, including for tour dates, music, and a store. Plus, there are stacked links at the bottom of each page to your social media and music platforms.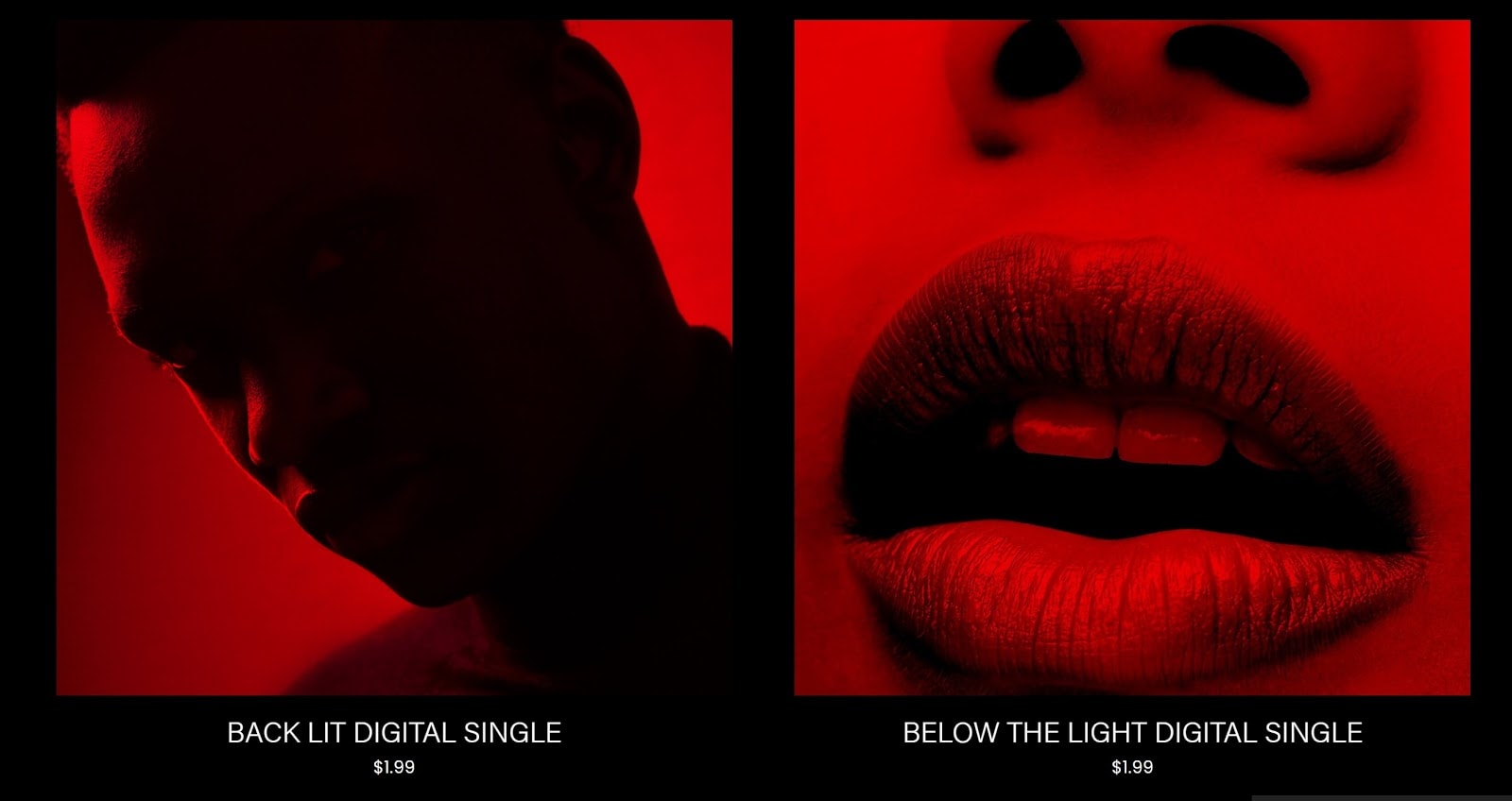 Jasonwild
also comes with a truly unique
fan-club page.
You can use this feature to drive fan engagement by offering exclusive music releases, videos, and other content in exchange for a subscription fee.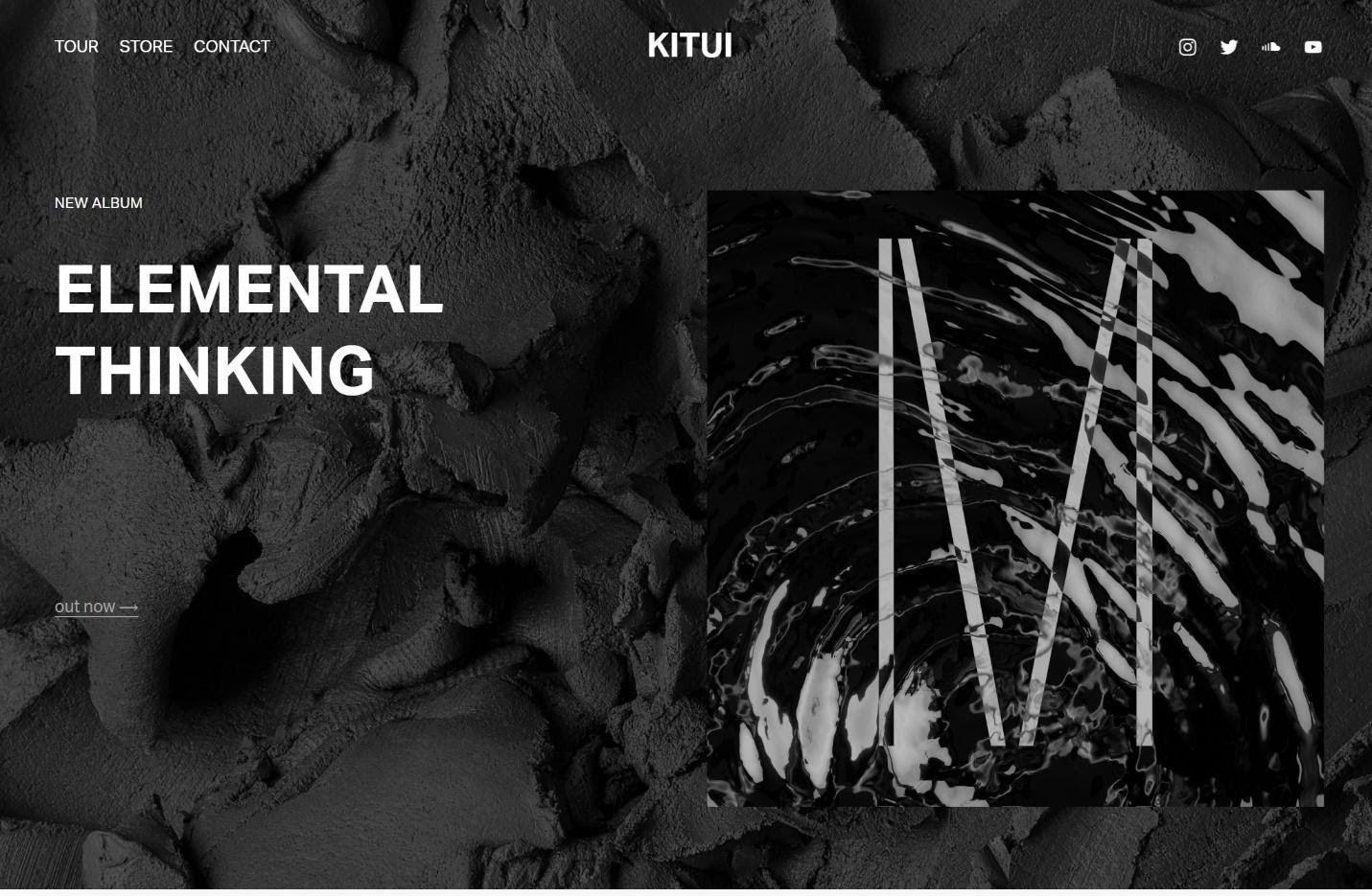 Unlike many templates designed for musicians, the
Kitui
 template puts the focus entirely on your music – and relies less on huge photos of you and your band. When a visitor lands on your website, they're greeted by art from your latest album and
 a call-to-action button that takes them straight to your online store.
You can even let fans stream a few tracks as a teaser. The bold white title is well-positioned in the upper-left corner, where most people look first. Other important information like tour dates, your store, and contact information are easily found on the top navigation bar.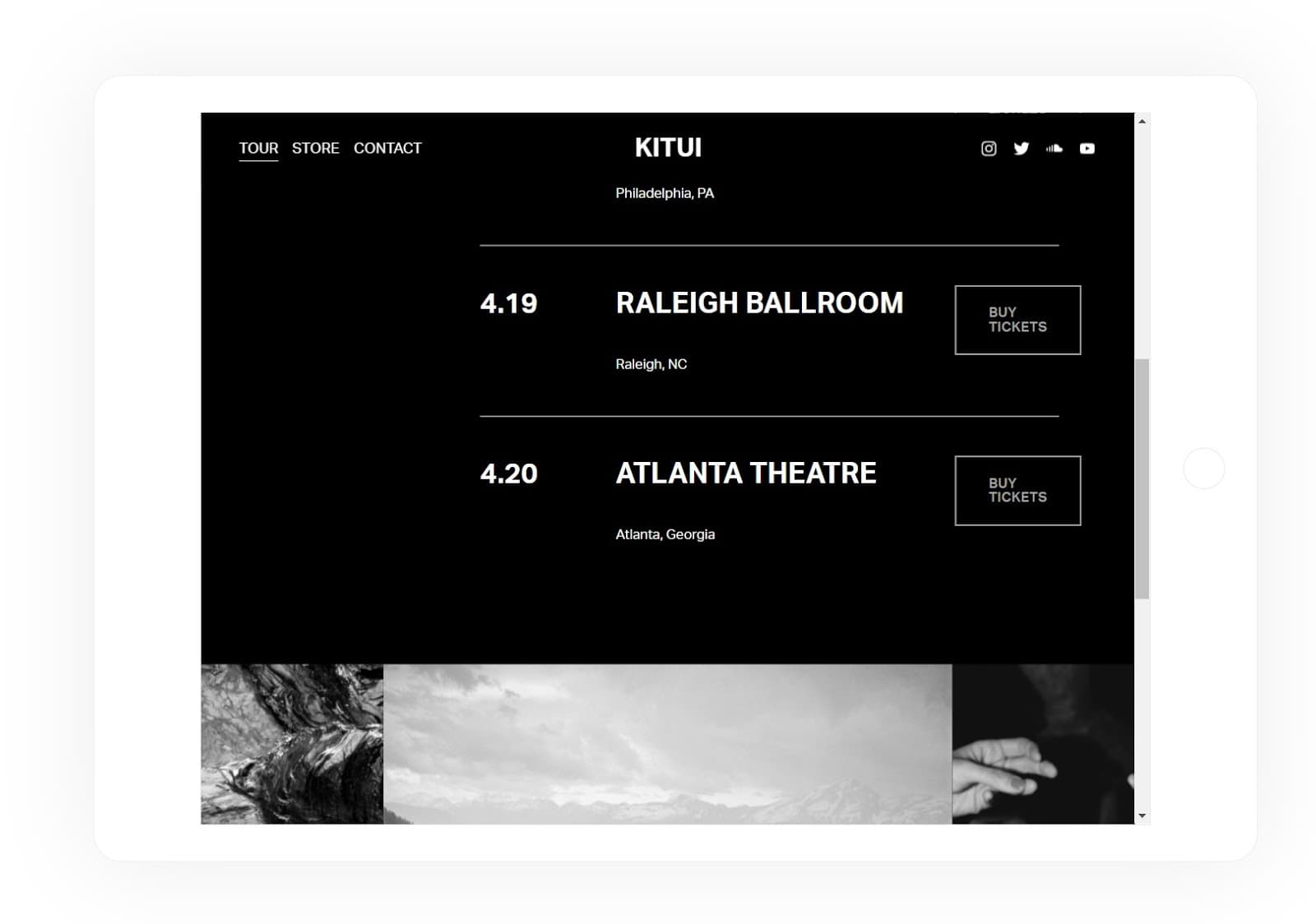 You can enhance the dark, minimalist palette by choosing
a bold accent color
 to highlight your album art details and the CTA
Out Now
button.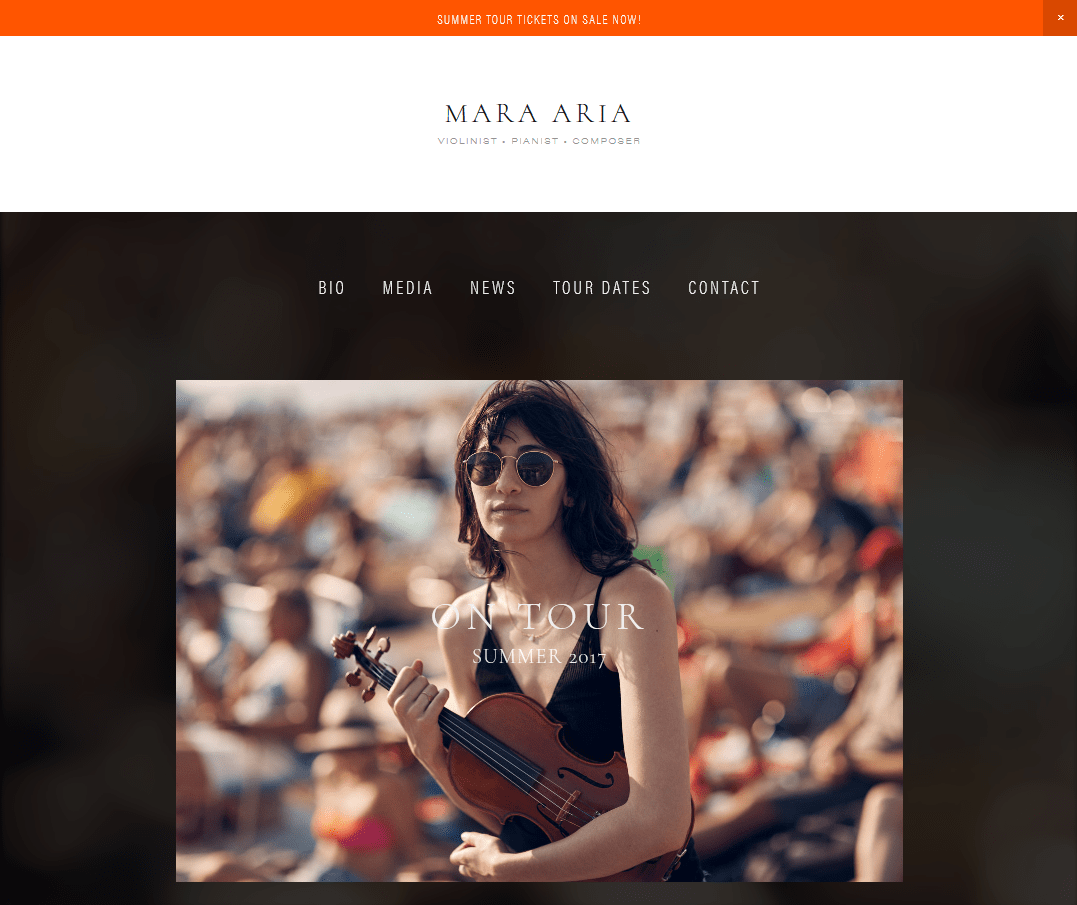 I found
Aria
in the Musicians & Bands category. It's part of the
 Brine family, a group of older 7.0 templates,
 and it looks quite different from the spare, minimalist templates in the new music collection. If you ask me, that's not a bad thing. The template would work well out of the box for
a folk or classical musician
. The colorful hues of the homepage are nicely set off from the dark background, although the white header could use some bolding on the fonts.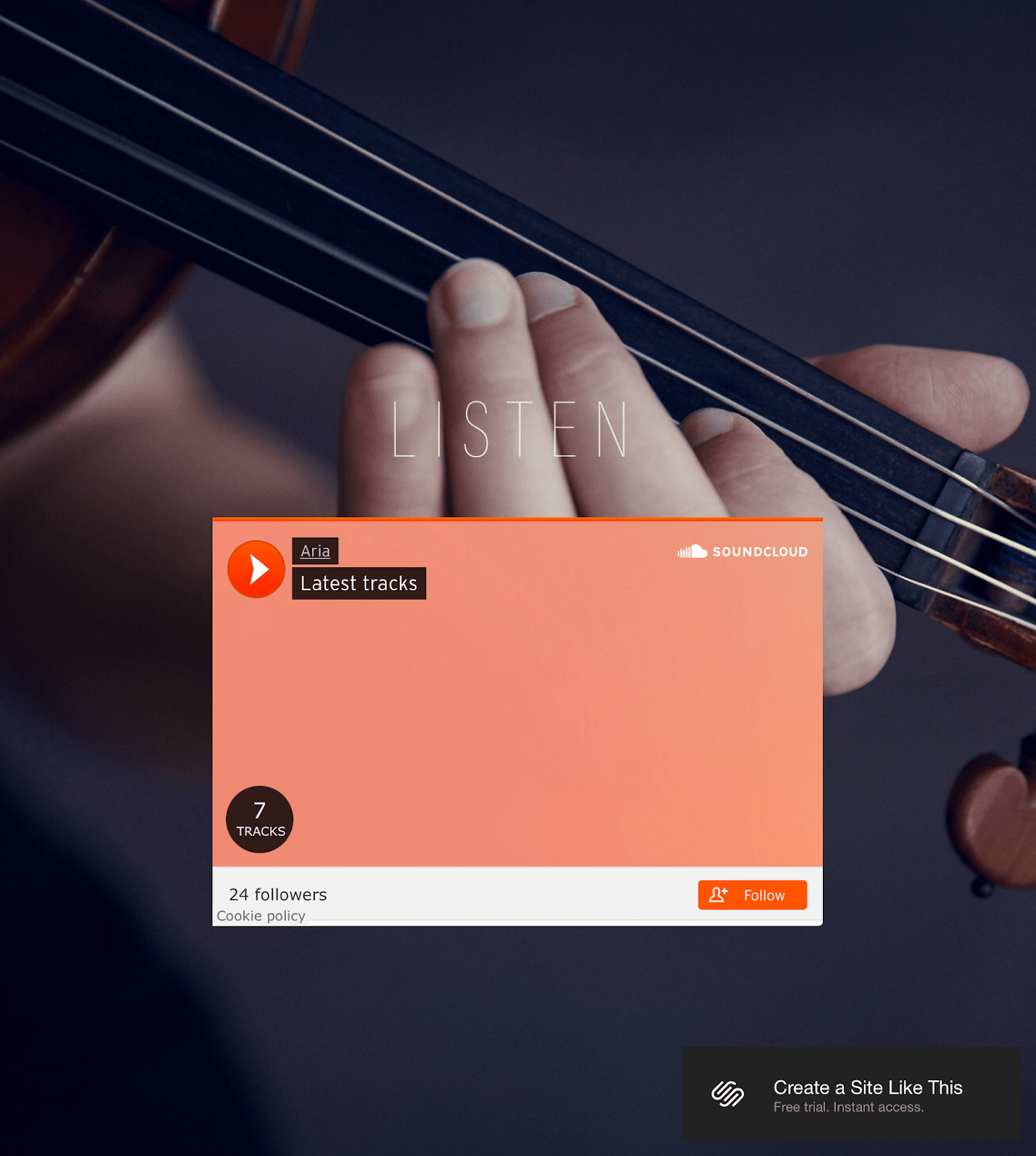 You can also use the parallax scrolling and floating header options to add the illusion of depth to your site. And you can
add audio blocks
 to share your music and engage fans as they scroll.
Squarespace Music Templates I Didn't Love
Paloma and Rey – there are better choices. 
Paloma is a nice enough template, but it's better suited for a podcast or blog. It would just take too much work to customize the Episodes page to feature your singles and album releases. Plus, nothing about the landing page design makes me want to explore this template further.
Meanwhile,
Juke
 takes the minimalist aesthetic a step too far. There's too much white space on the homepage, both at the top and throughout the long scroll. Oddly enough, the section pages I found in the menu bar were much more interesting – but visitors may click away before they ever get that far.
Other Squarespace Templates to Consider for Your Music Website
Looking beyond Squarespace's templates for musicians and bands, I found some great choices in other categories that would work well for a music website. While choosing a template that's not designed specifically for a musician may mean you'll have to add a few features yourself, that's easy to do with Squarespace's drag-and-drop editor. Plus, your website will have a more unique look.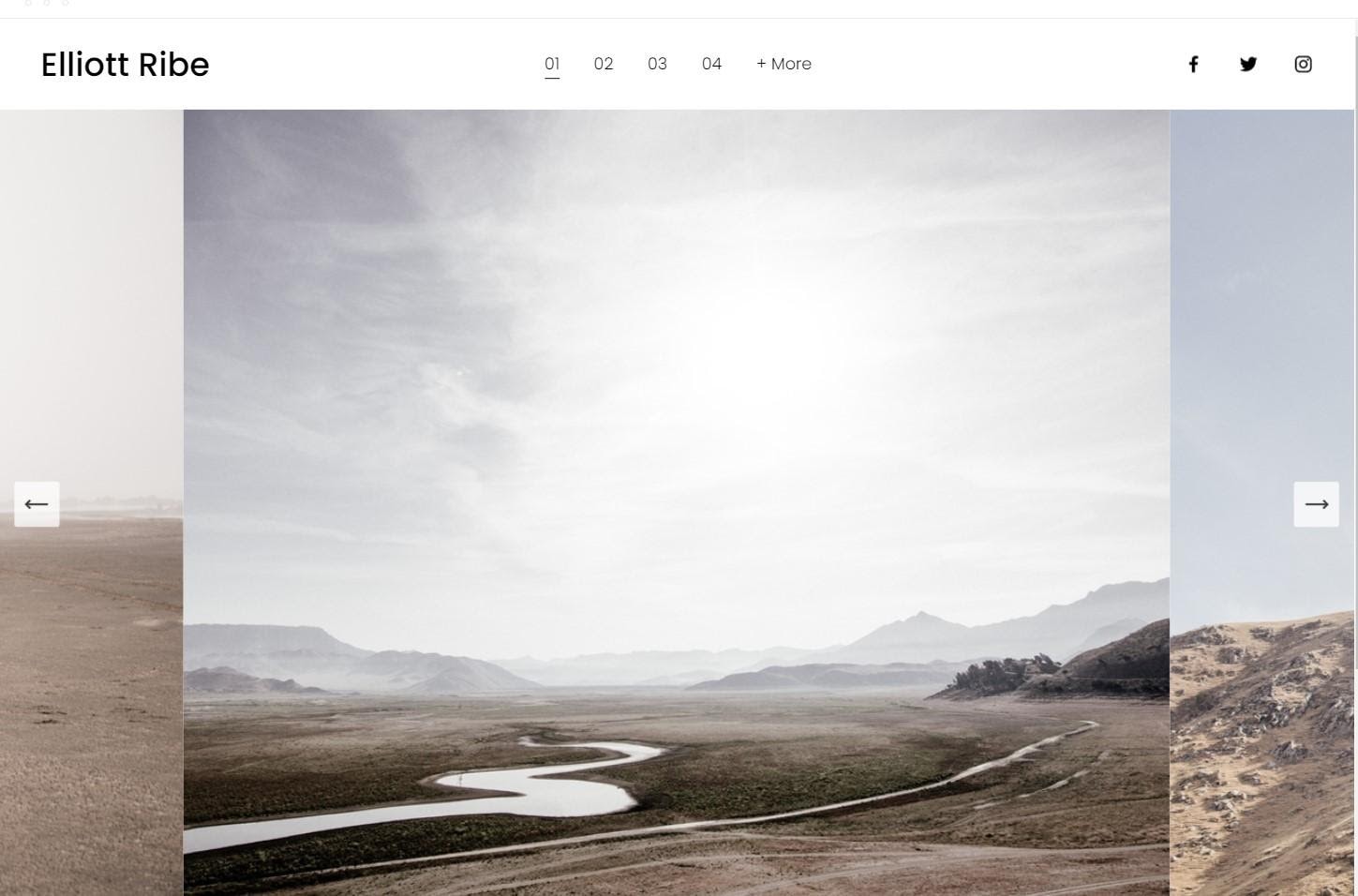 Though I found the
Elliott
 template in the photography category, it would also work well for a music website.
You can use the homepage slideshow to showcase a selection of releases from your music catalog,
and you can embed an audio or video player in each image so fans can listen to your music right away. To make the template your own, you can add pages for upcoming performance dates or an online store. You might also want to add a blog or fan-club page so you can connect with your followers.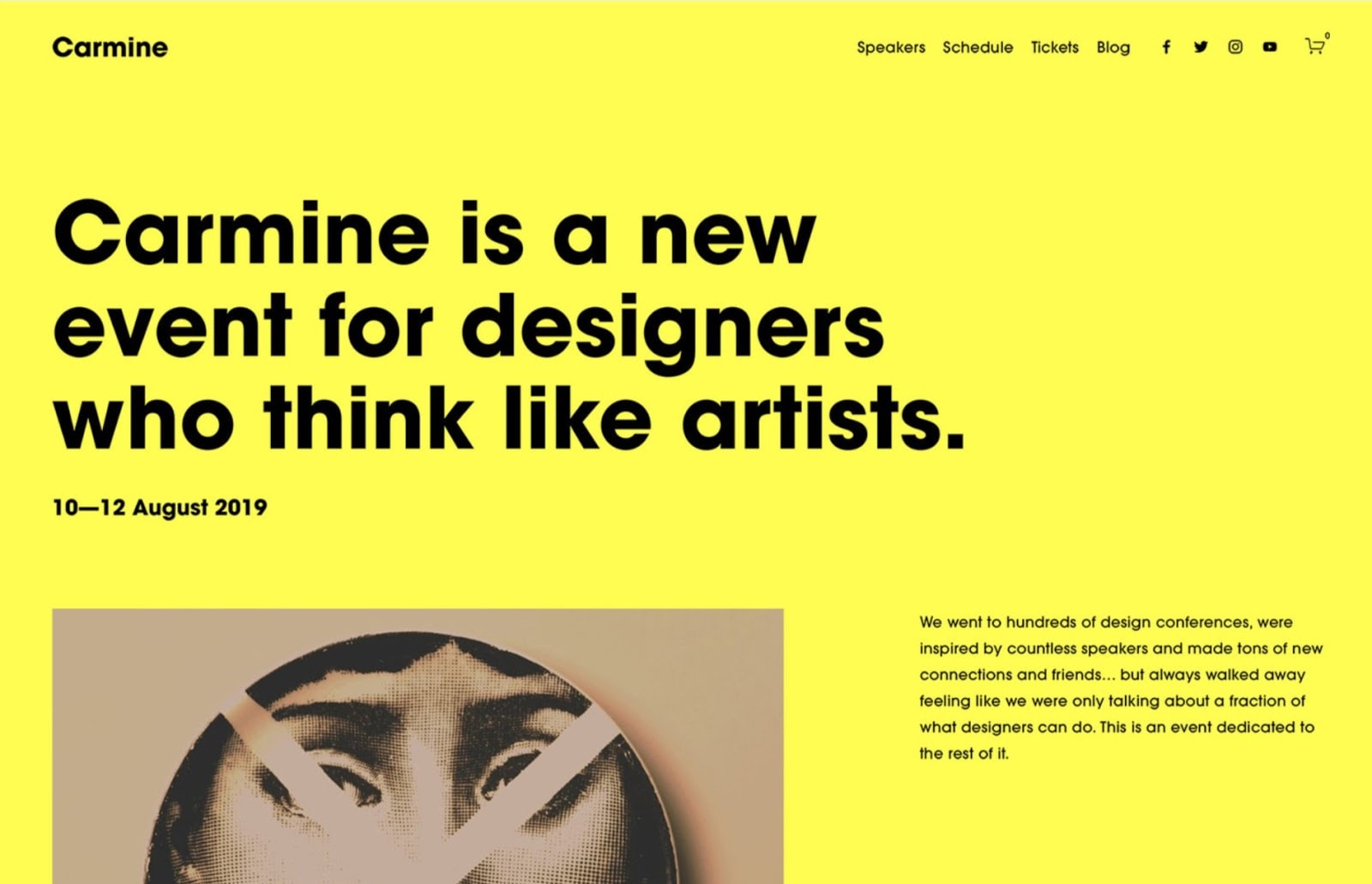 You'll find
Carmine
 in the Blog and Events categories of the template gallery. Its
bright main color and bold black text
command attention, while the text sections are a great way to
 share news about your tour dates and latest releases.
If you decide to explore this template, you are welcome to integrate SoundCloud or Spotify links into the navigation bar. Furthermore, contemplate replacing the text on the right with an audio block, allowing your fans to enjoy a preview of your offerings.
Carmine
 is
designed with e-commerce functionality,
 so it's easy to sell tickets for your upcoming tour – all you have to do is connect a payment processor.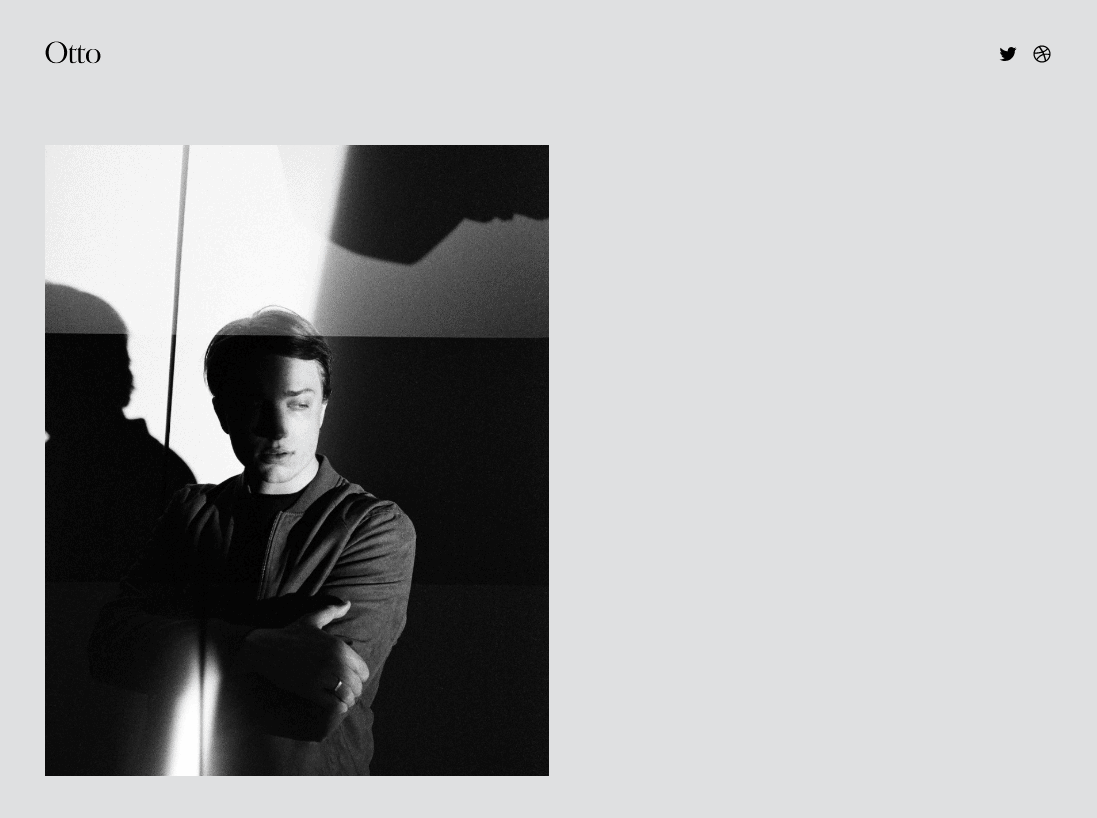 Otto
's
off-center layout and geometric forms
 channel individuality and innovation
, which is perfect for an experimental, electronic, or classical musician. There's room for improvisation too. For example, the ample white space on
 the right side of the homepage is a great spot for a music stream for your fans.
On this one-page template, you'll find a gallery further down that allows you to showcase photos of previous performances or releases from your music catalog.
Choose a Squarespace Template That Hits All the Right Notes
Choosing the right template for your band's website can be tough, but you can think about this task in music terms:
 the tone, color, and mood of your template should capture your unique sound.
The template should also include essential functionality that lets your fans stream your newest releases, watch videos of your performances, and purchase your music online. Every template on my list offers these features and more. Plus, with Squarespace's drag-and-drop editing, it's easy to switch out the color scheme, fonts, and pages until you have the perfect look for you and your music.
FAQ
Is Squarespace good for musicians?
Yes, Squarespace offers a good selection of templates that are designed just for musicians. These templates not only look sleek and professional, but they also have features that let you connect with your fans, stream and market your music, and sell tickets to performances. That said, Squarespace isn't right for everyone. If you don't find a template you like, we've rounded up several great alternatives in our list of the top website builders for 2023.
What is the best Squarespace template for artists?
All Squarespace templates are particularly good for creatives and put special emphasis on impressive visuals. If you're a photographer, painter, or sculptor, think about your ideal template this way: it should display photos of your work as if they were in a gallery or museum. Look for a design like Avenue, which offers themed mini-galleries, or Clay, a template that doesn't crowd your work and lets each piece speak for itself. For more inspiration, you can check out our review of the best Squarespace templates for photographers. Many of the templates there work great for musicians too.
Can you add music to a Squarespace page?
You can add music to any Squarespace page in any template, even the ones that aren't designed for musicians. You just have to embed a link to your SoundCloud, YouTube, or Spotify account. Version 7.1 templates come with a Squarespace audio player that lets you upload individual tracks or entire albums. And with both 7.1 and the earlier 7.0 templates, you can use cover pages, album pages, and audio blocks to upload music to your website so fans can stream or download your releases. Be sure to check out our in-depth Squarespace review for more info.
What is the best website builder for musicians?
It depends. Squarespace offers stunning, mobile-responsive templates that make it easy to manage your music online. Meanwhile, Wix has dozens of templates for the music industry divided into five different sub-categories. That might make it easier to find the ideal design for your particular music style, and you can use the Wix Music tool to sell music without paying a commission. Whichever website builder you choose, be sure to check out our roundup of the latest coupons to get the best deal.