Restaurants
section and found the ones that would make a coffee business shine.
I also discovered a couple of hidden gems in other categories that could work with a few tweaks.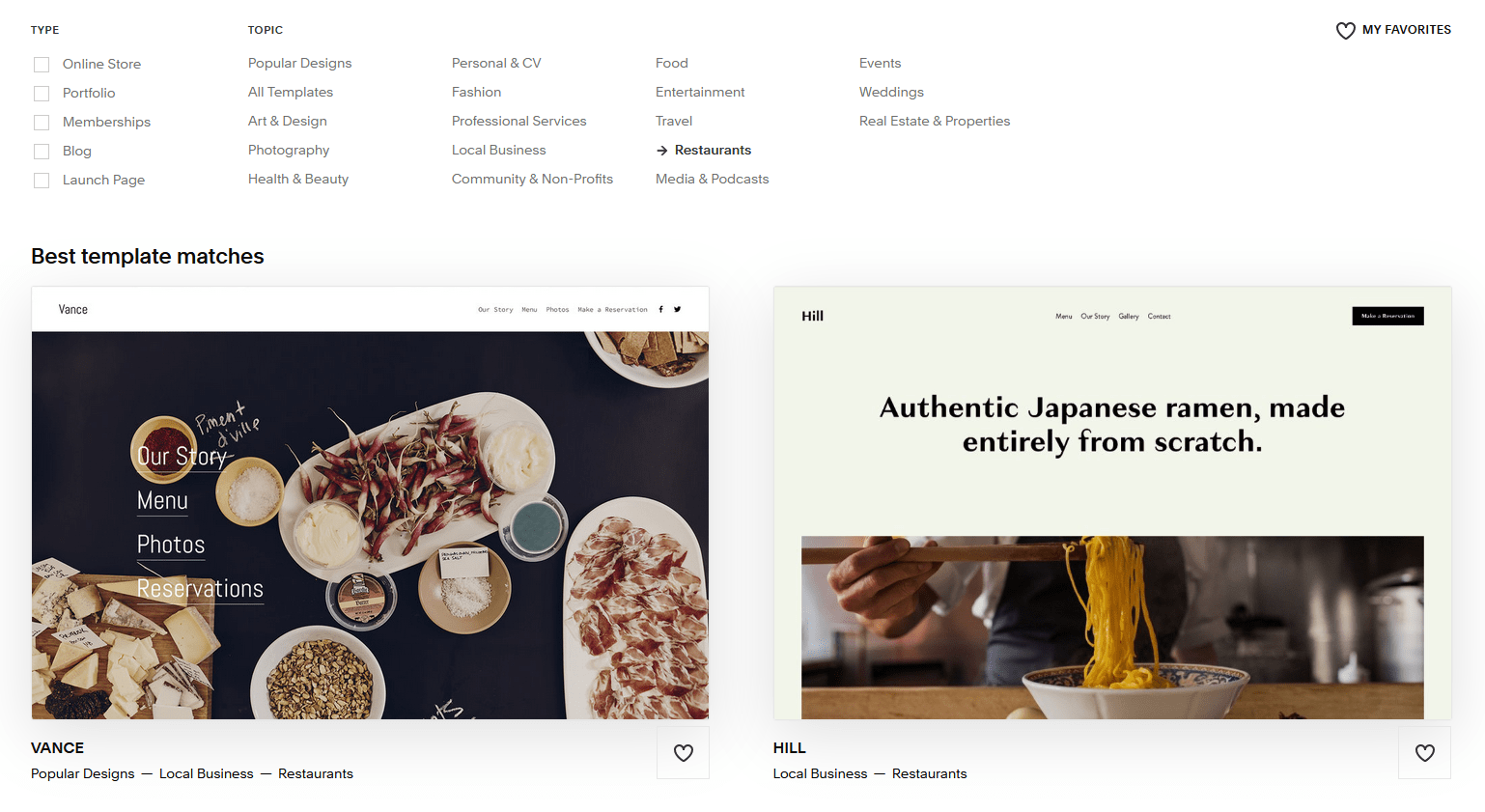 While every coffee shop has its unique vibe, you'll probably want a template with
a warm and pleasing aesthetic
, lots of room for quality images of your products and physical space, and maybe even an events calendar to keep your customers up to speed on what's happening at your shop. With all that in mind, I selected 4 templates from the
Restaurants
section and 2 from various other categories that I think will best fit your needs . Since they can't all be winners, I also made note of 3 templates within the
Restaurants
section that I'd definitely steer clear of.
Squarespace Restaurant Templates That Make Me Crave a Cup of Coffee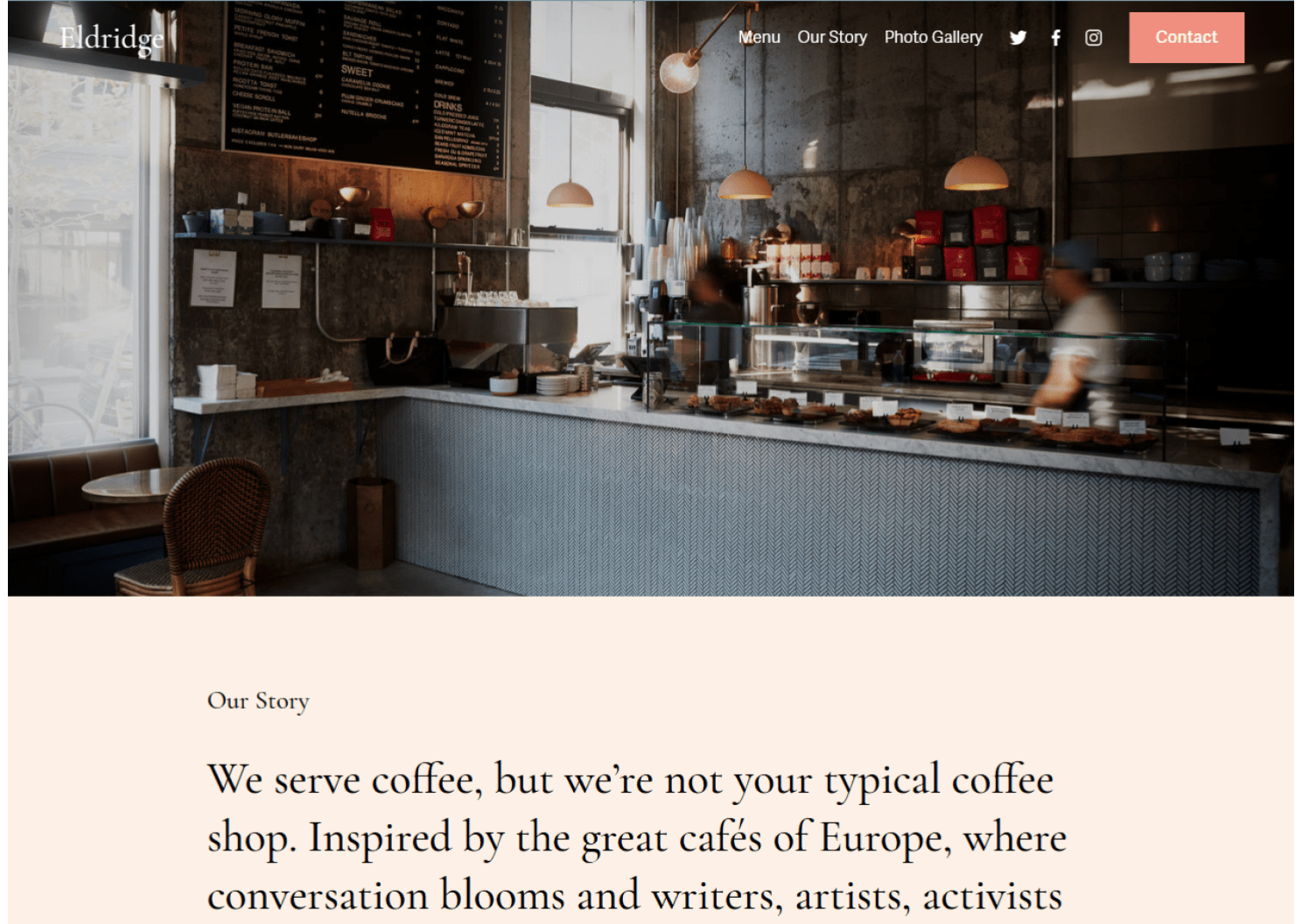 Built with coffee shops in mind,
Eldridge
 is a warm and inviting template that makes you feel right at home. The large cover image lets you showcase your space and gives visitors a feel for your shop from the get-go.
Eldridge puts all your important info up front where visitors can find it.
Your story, menu, testimonials, and even a newsletter sign-up are all on the homepage. Social media icons can be found at the top and bottom of each page, making them hard for anyone to miss. The four pre-built pages include a photo gallery for visitors to get a better idea of your cafe's vibe, as well as a prominent contact page. The latter features
a location plugin as well as a contact form,
so customers can easily find you and get in touch.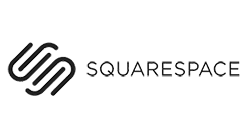 Save up to 30 % on your Squarespace plan today!
Plus get a free domain for one year!
1031 users used this coupon!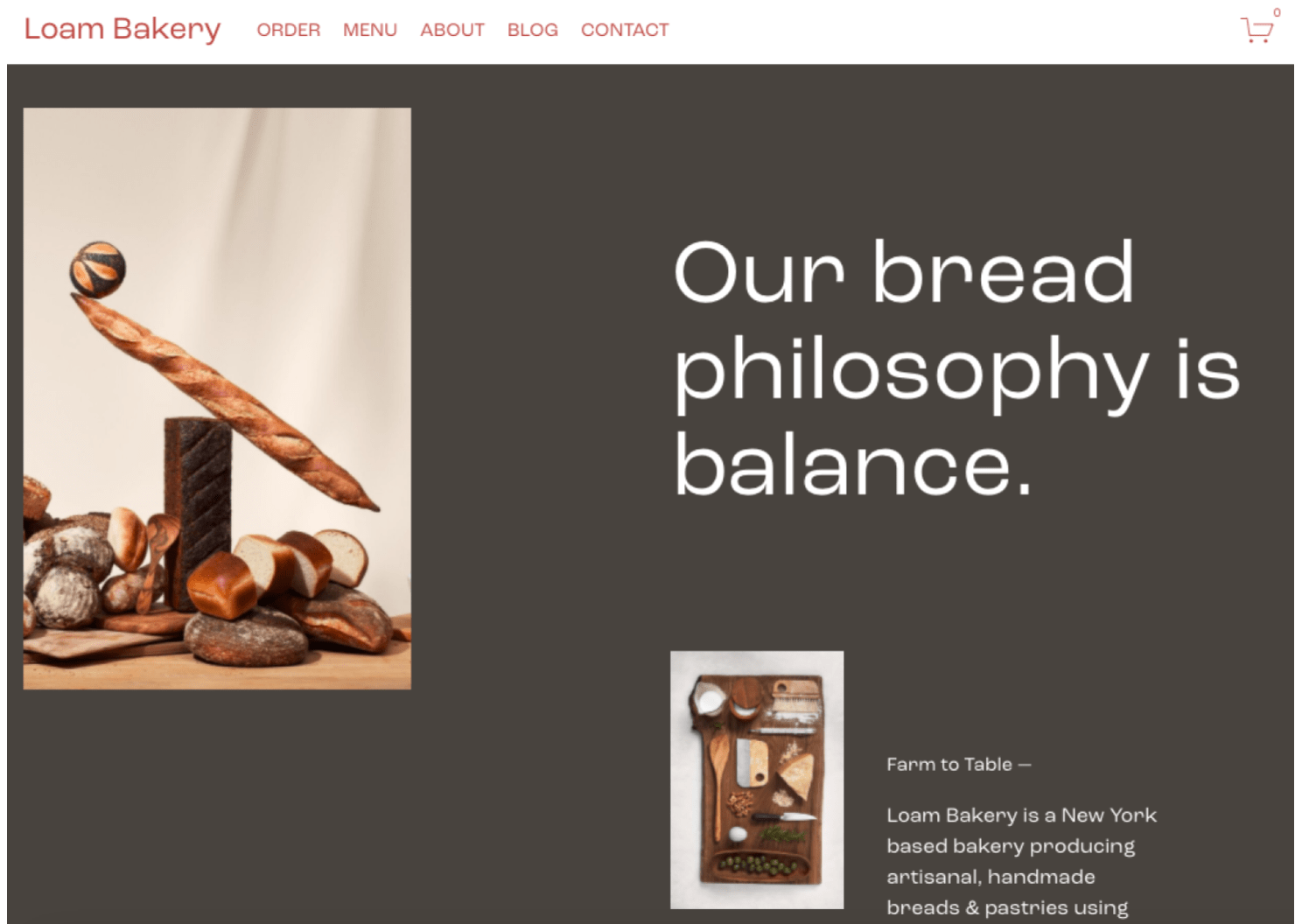 Loam's asymmetrical layout gives it a bit of an edge,
 letting visitors know right away that something is different about your shop. This is a look that's difficult to get right on your own, so it's helpful that
Loam
 does all the heavy lifting for you. This template comes with
an e-commerce plugin built in,
so you can sell products directly from your site. It's a useful feature if you plan to sell coffee beans, mugs, clothing, or other merchandise in addition to your drinks and menu items. Aside from the traditional About, Menu, and Contact pages,
Loam
 offers a pre-built Blog page, which you could use for special announcements, events, or educational posts about the art and science of coffee.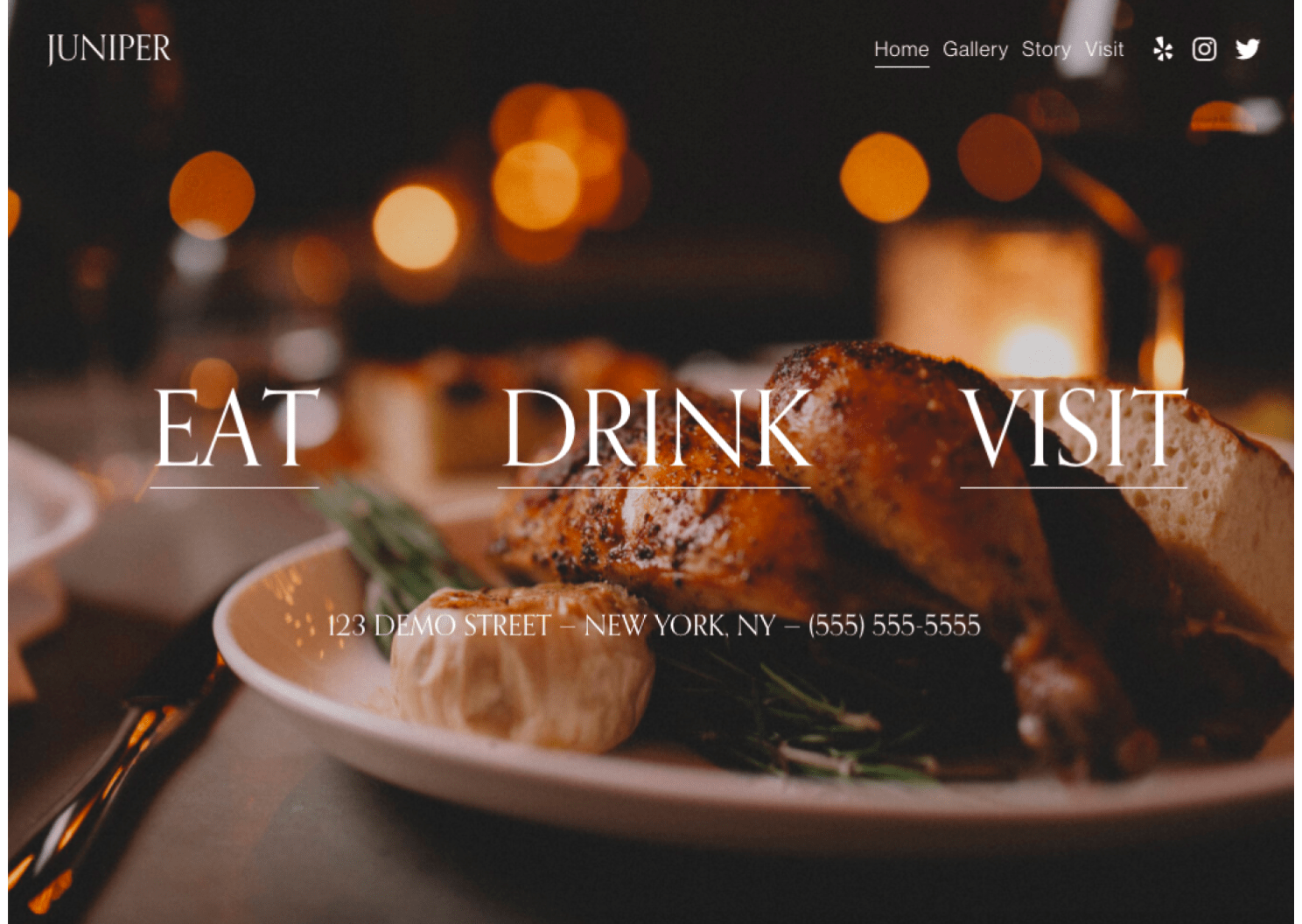 Juniper
's simple homepage relies on a
huge cover image
to hook customers, which gives you a great opportunity to flaunt your shop's eye-catching space or signature drinks. This template is somewhat unique in that there's not a lot of scrolling space – instead,
the title text in the header image
links straight to your menu and reservations pages
. Speaking of reservations,
Juniper comes with the OpenTable plugin,
which is very helpful if your coffee shop serves lots of large parties. The prominent Gallery page once again puts the focus on your imagery. And really, what's better motivation to head down to a café than photos of an appealing aesthetic and delicious treats?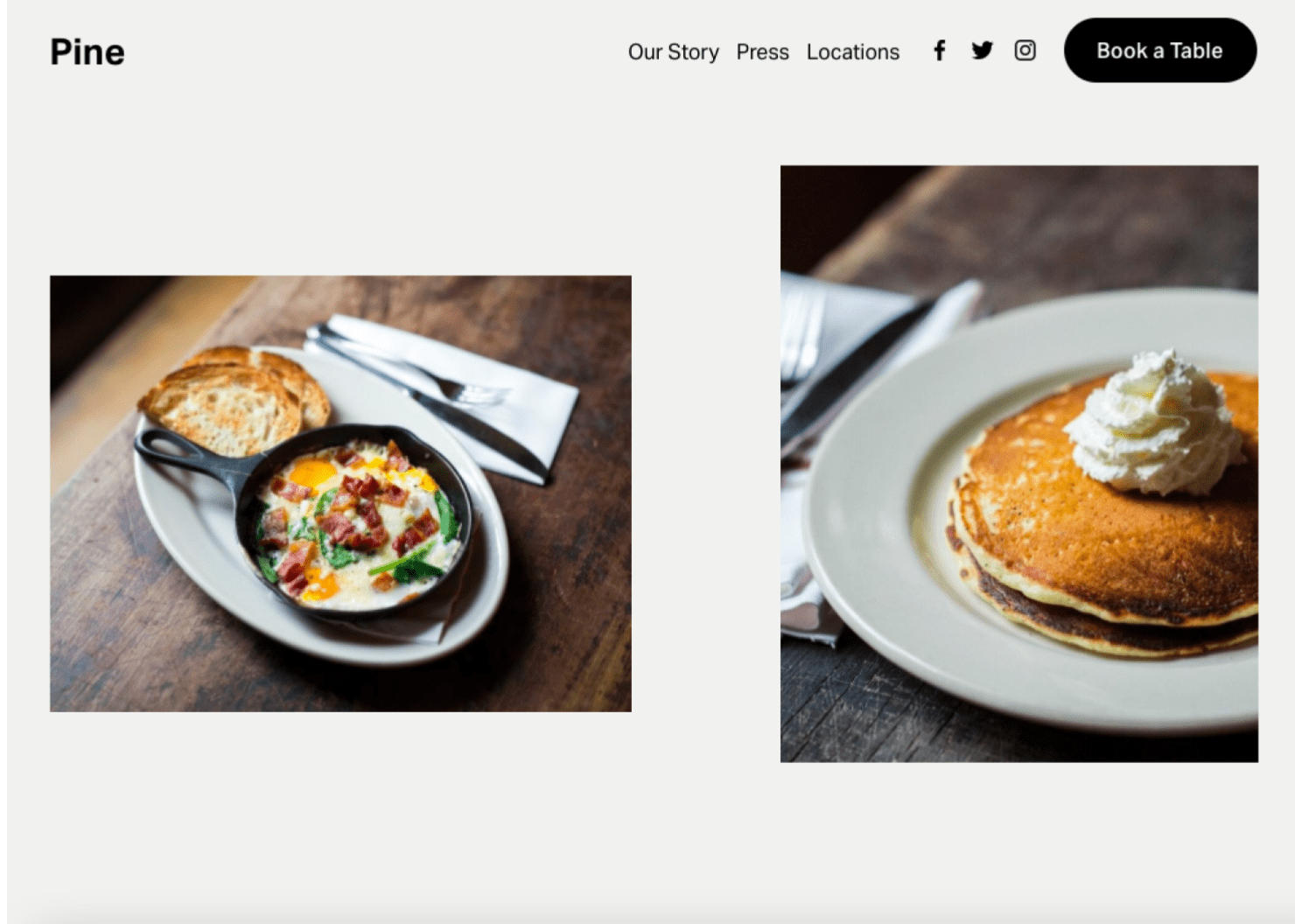 Pine
 is an ideal template if your coffee shop has
a particularly heartwarming or interesting tale to tell
, since the homepage features a CTA button
that links directly to the Our Story page.
A Press page lets you highlight quotes from various articles, or even reviews from satisfied customers. Similar to
Loam
,
Pine
 uses
an asymmetrical layout on the homepage
, starting with two large images in the header. Further down, it fits several different menus – brunch, lunch, coffee, etc. – all in one section via a navigation bar for a clean, streamlined feel. Additionally, there is a specific page for locations with built-in maps functionality, which is useful if you are running multiple shops.
Squarespace Restaurant Templates To Steer Clear Of
Not all of the templates I found in the
Restaurants
 section would work well for a coffee shop. These three are simply too bland, or have unfortunate design elements that don't quite fit the cafe vibe. If I were you, I'd avoid them altogether.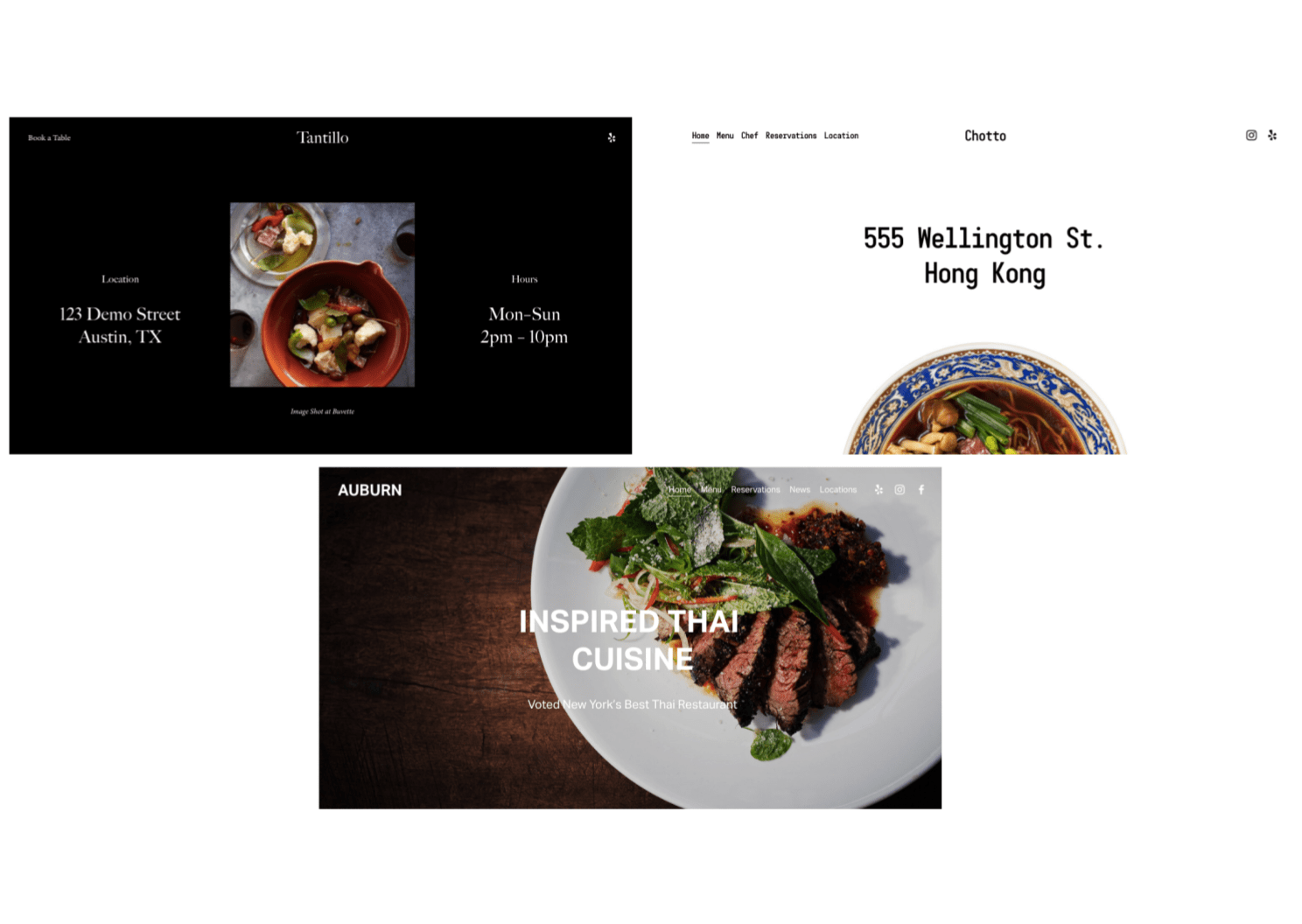 First up is Tantillo, which feels way too dark and blah.
For me, a coffee shop website should be more light and airy – the dark, dramatic backdrop of
Tantillo
 doesn't hit the mark. And since this template doesn't have too many features to speak of, changing the background color might not do much to improve the look.
Chotto
has the opposite effect,
using too much white space and giving the homepage an empty look.
On many computer screens, the main image will be cut off, so visitors will basically be greeted by white space and text. Although
Auburn
 is a beautiful template, I'd be hesitant to use it for a coffee shop, since the design has so much going on. People typically visit coffee shops to slow down and enjoy a moment of simplicity.
With all of its sections and features, Auburn feels better suited to a high-end restaurant.
Other Squarespace Templates You Should Consider for Your Coffee Shop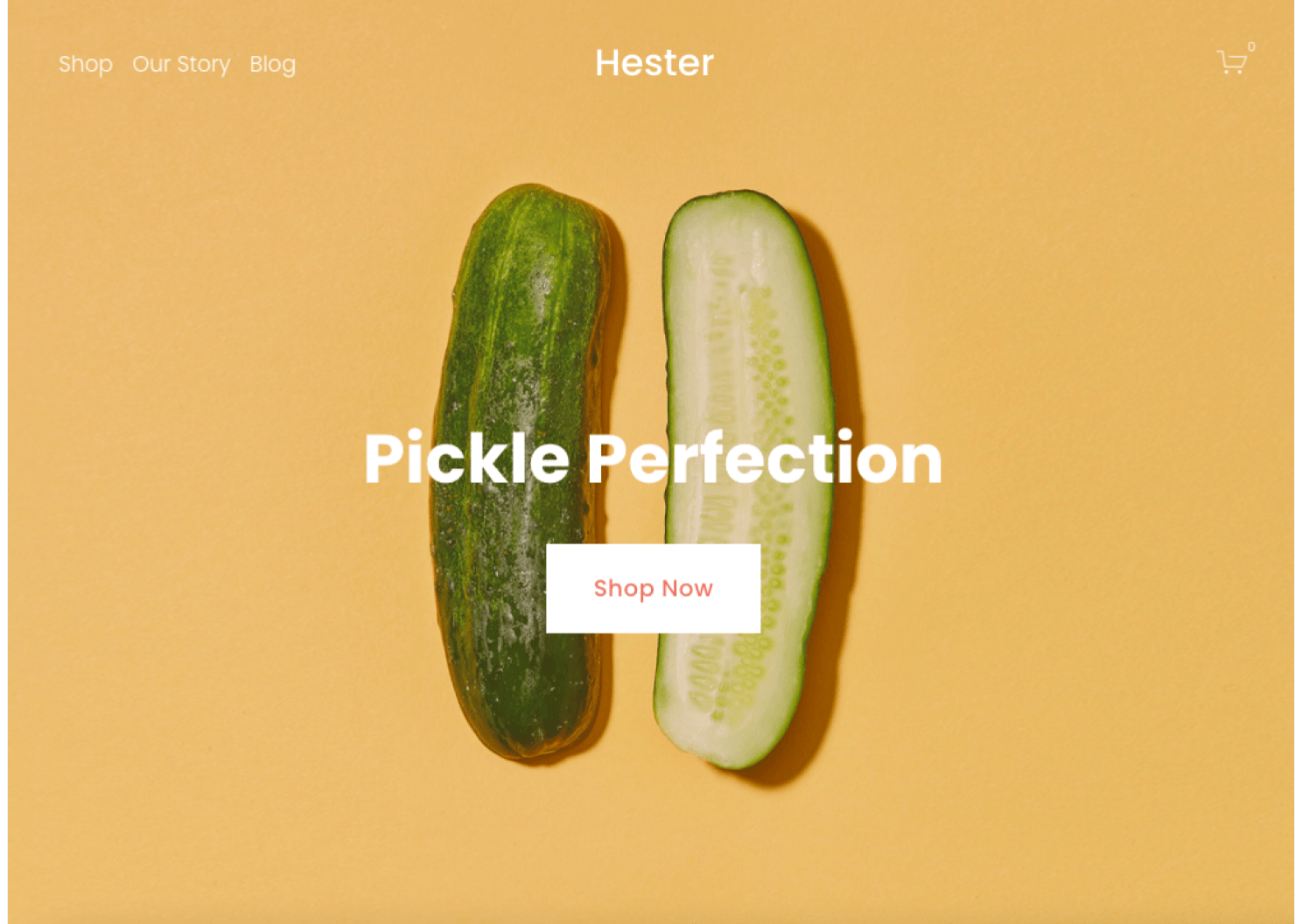 Hester
 appears in the Online Store, Blog, Popular Designs, Local Business, Food, and Shop categories, so it's fairly versatile – and I think it could easily be tweaked for a cafe. My first thought when I saw
Hester
 is that it is FUN. The bright colors and square layout give it a whimsical feel that would be
 ideal for a more modern or funky coffee shop.
As
Hester
is primarily an e-commerce template, it would work well if you plan to
 sell signature coffee blends and products
along with your lattés.
It also comes with a blog page and offers ample opportunity to display photos of your products and space. All you would need to do is add a menu page!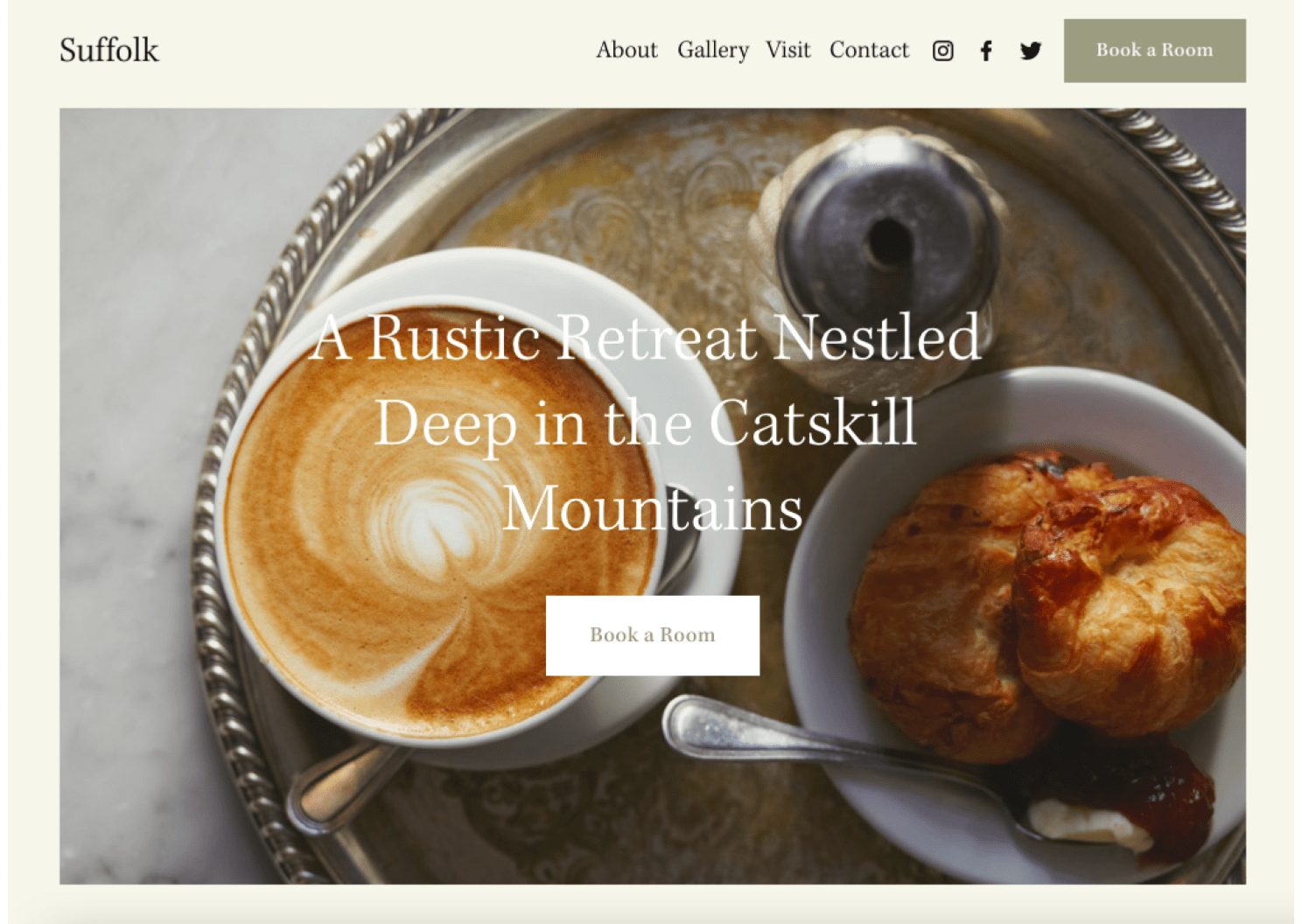 The Suffolk template is featured in the Local Business and Real Estate & Properties categories, and its eye-catching coffee-themed cover photo on the demo page initially drew my attention. Upon closer examination, I discovered that it is a highly suitable option for any café, catering to their specific requirements and preferences.
This template has a classic and comforting feel that would work well for a more traditional or folksy coffee shop.
 With some minor tweaks, such as changing the
Book a Room
page and CTA button to
Book a Table
, this template can be a fully functional virtual storefront for your shop.
Take As Much Pride in Your Website As You Do in Your Coffee
Your coffee shop's website is often the place where visitors form their first impression. Although you can customize colors, fonts, and other features, the template you choose will play a significant role in shaping that impression. If your template doesn't match your shop, it won't just cost you time down the line, when you have to redo your website – it'll also cost you customers now, since your online branding and physical storefront won't be in sync. Squarespace in particular can be a bit cumbersome when it comes to template customization, so
picking a design that resonates with the feel of your cafe will save you valuable time and energy.
Please explore all the templates on this list, as they encompass all the essential features necessary for a coffee shop owner. Take your time to peruse and discover the one that aligns with your style the most. Once you've made your selection, it's your responsibility to immerse yourself and transform your site into something truly exceptional!
FAQ
Do I need a website for my coffee shop?
Absolutely! A website is not only a powerful marketing tool, but can take your coffee shop to the next level with features such as a newsletter signup, online reservations, and an online shop where you can sell coffee-related products and merchandise.
What is the best website builder for bakeries?
Squarespace has the edge in design, with over 60 visually impressive, versatile templates (and 15 dedicated restaurant templates) to choose from. Wix, on the other hand, has a much larger selection of templates (900+) and a greater degree of flexibility with customization. By the time you're done editing, you may not even recognize the original template!
How can I build a website for free?
Wix and SITE123 both offer free plans that will allow you to build a basic and attractive website. For more options, check out our article on the best completely free website builders in 2023 for more information.
Which is better, Wix or Squarespace?
Squarespace templates are virtually impossible to mess up – plus, they are all mobile-responsive, which means you can create an attractive website without spending a lot of time on design. Wix is great for those who want a bit more creative freedom — and it's still a simple enough software to learn. For more suggestions, check out our list of the best website builders for 2023. Or, if you have your heart set on either Wix or Squarespace, visit our coupons page to find great deals for starting your site.