AdMarula
is a specialist performance marketing network that connects advertisers and publishers to engage and convert customers online. Founded in 2011, it was among the first of its kind in South Africa. I had the pleasure of speaking to CEO Daniel Gross, to get his personal perspective on current and future trends in the digital marketing world.
What Was Your Vision When Founding AdMarula, and How has it Evolved Since?
Since inception, AdMarula has successfully helped consumer brands like  Mr. Price, Spree, Dis-Chem and Travelstart. With expertise in PPC, lead generation and revenue share campaigns,  AdMarula's efforts deliver high-quality, measurable results that increase clients' revenue and market share. Our vision is to create a flourishing performance marketing industry in South Africa by being transparent, providing better technology and better customer service than our competitors. In terms of evolution, our fundamentals have remained the same, but the industry is constantly evolving. When we first started out, most brands were spending their marketing budgets on display and PPC campaigns, however now we are starting to see a clear shift towards social media and performance channels like affiliate marketing, where results can be tracked clearly and very accurately.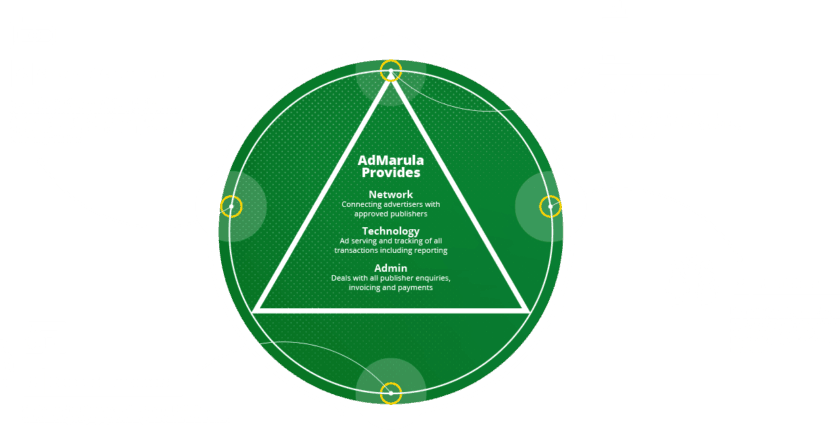 What are the Most Fundamental Mistakes That People Make with Digital Marketing, and how Can They be Avoided?
It really depends on the purpose of the campaign, but if we take a lead generation campaign as an example, we often see lead forms that are too long i.e. asking for too much information. The campaign itself and the idea may be great, but the success is low as people abandon the form. The other common mistake we see is that it takes the potential consumer too many clicks to finalize, e.g. purchase, or that the ad is simply not deep linked to the correct landing page where the actual offer is.  Finally, we see quite a few issues around the tracking set-up on the campaigns where the correct data is not fed back e.g. tracking pixel is not registering correct variables, UTM tags have not been created, etc. Testing the user journey and the links created for the campaign will minimize the number of mistakes.  It is also important to have the correct structures and procedures in place when working on digital marketing campaigns. The good news is that even if a mistake is done it can be fixed post a campaign launch. That is the beauty of digital marketing. The ability to track a campaign's performance in real-time. Real-time campaign data allows you to optimize the campaign and to make important decisions on the go (e.g. move budget between channels, increase the bid on certain inventory that performs well etc).
What is Your Unique Advantage in South Africa?
Our unique advantage is that we:
Use technology which is by far superior to any other system currently available on the market, which in turn benefits our clients.
We understand performance marketing on a deep level and can, therefore, leverage our technology to drive ROI for our clients.
While we specialize in performance marketing, we have a strong understanding of digital marketing as a whole and can help educate advertisers and publishers that are still struggling to get to grips with the channel. All of these things I mentioned are still at the learning level here in South Africa, which is why we use quite basic campaign structures. Advertisers here have a learning curve to go through and of course, there is a price point pressure. Facebook advertising isn't cheap anymore, so people find their way into it and it becomes more expensive to reach the right audience. These days, people are looking for alternative ways to advertise and stay within their budgets. South Africa is based on desktop and not so much on mobile as you would see in the EU and USA. We have some AI tools to predict the lifetime value of customers trying to get into the business. Our algorithm tries to predict how much a customer will spend on advertising. At the strategic level, there is no one-size-fits-all solution, so customizing campaigns and giving recommendations to what we believe they should be doing is a core part of our work. We track everything so we can show our clients how their campaigns are performing in real-time. Are they getting money back on what they are spending? This kind of information gives them a level of comfort that we're doing what we say we do.
What are the Benefits of Working with Real People as Opposed to Automation Software?
You need both. On one hand, you need automation due to the share volume of data captured today (you can't use an excel spreadsheet for this anymore as it would take you weeks to complete the task and likely make errors). On the other hand, you need people to interpret the data and to build a relationship with the client. Automation can give you a competitive advantage if used correctly, but in my opinion, it is not a replacement for humans (at least not yet).
Native Advertising Has Made Life Easier for Digital Marketers, But it's Also Been Criticised for Being Over Intrusive. What Are Your Views?
Native advertising has grown a lot in the last couple of years, but we've also seen more ad-blockers which made it less effective. In the end, it doesn't matter if you use a banner ad or a native ad; if you're not intrusive you can deliver the right message to the right people. One of the problems with native ads is that people don't always understand they are seeing paid ads because they're in your social feeds or news feeds and don't look like the classic web banner ads. This could explain why it has been criticized for being intrusive. However, as with all advertising, it doesn't matter if you use banner ads or native ads; if your message is misleading you will lose or at least annoy the user. Nobody likes to be spammed and native advertising ensures that you will only see ads that are relevant to you. Certainly, the privacy concern is a pivotal aspect, and this is the reason behind the implementation of GDPR. It is evident that within the industry, our interconnectedness via devices is profound. Consequently, the regulation of privacy poses an ongoing challenge, as striking the equilibrium between acceptable and unacceptable practices remains intricate. This subject is subject to debate and I firmly believe it will continue to be subject to scrutiny and oversight.
How do You See the Future of Digital Marketing in 5 years From Today?
I think we will see more AI tools and consolidation in some of the channels that have similar audiences. I also think we will see companies like Amazon take marketing dollars away from the likes of Facebook due to continuing innovation within advertising. I further see different requirements around the hiring of staff where more analytical minded people will be needed. Privacy and regulation of digital marketing will continue to be a topic heavily discussed and GDPR will be adapted further to address some of the "new challenges" that will arise due to AI tech. Digital marketing spend will continue to grow and the shift to e-commerce will increase as more spend is moved to online marketing.