Premium Website Building Meets Artificial Intelligence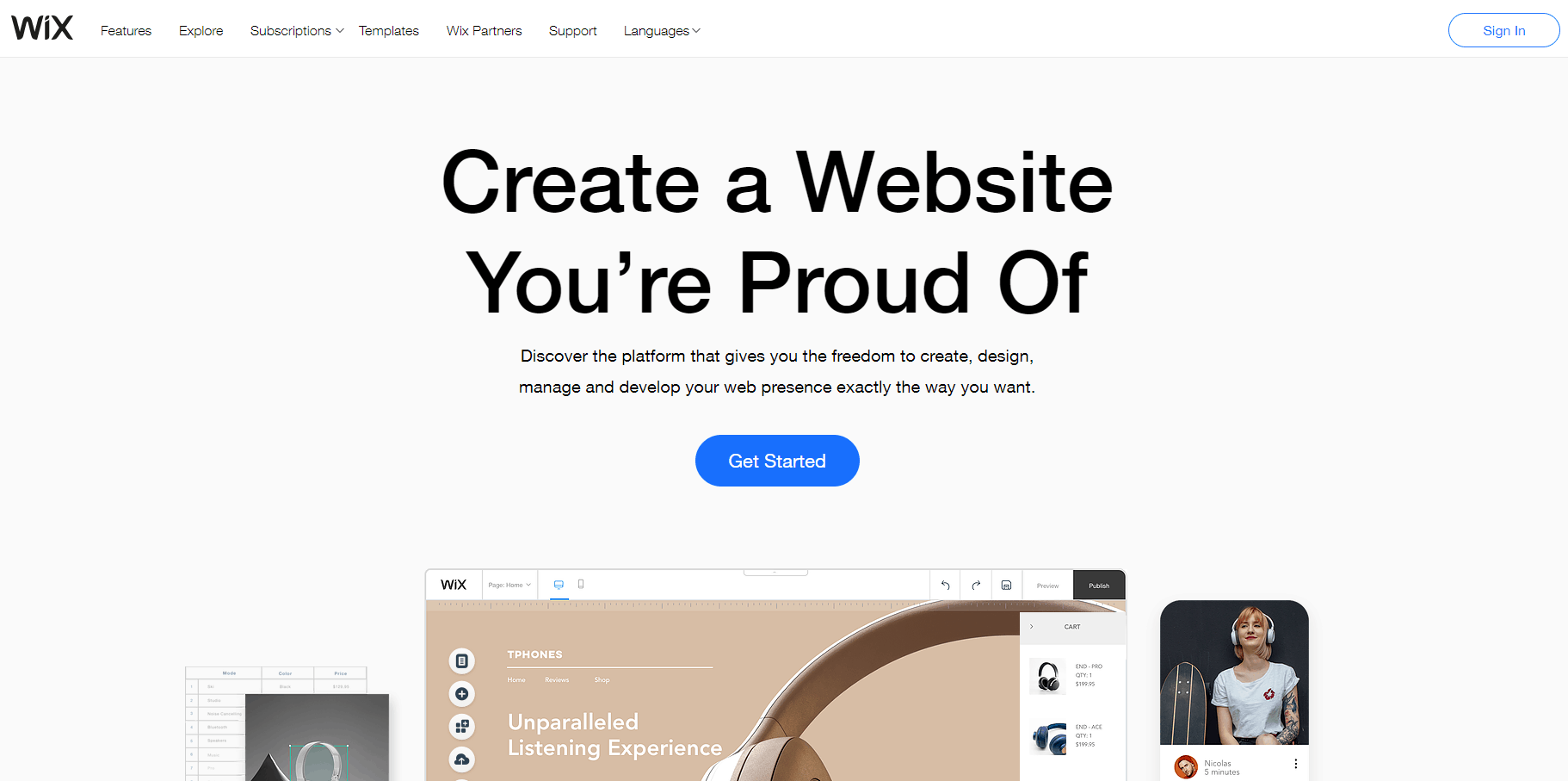 Wix ADI has been hyped as the smarter version of the popular Wix website builder. But does artificial intelligence really make this builder better than the original?
Launched ten years after Wix first came onto the scene, Wix ADI is still the new kid on the block. So even though the Wix platform is used by over 150 million people around the world, you might still be wondering what Wix ADI is all about.
First of all, ADI stands for Artificial Design Intelligence. Wix gets great reviews for its ease of use, but Wix claims that ADI takes ease of use to a whole new level. You can automatically generate a complete, personalized website just by answering a few simple questions – you don't need to do any designing yourself.
But will the website be any good? Should you really hand over the reins to an AI wizard that builds your website for you? I decided to find out.
You can use Wix ADI on any Wix plan, including the free plan, but I signed up for a premium plan to make sure I could see everything on offer. Keep reading to find out how things went when I set up a brand-new website with Wix ADI and how ADI stacks up to the original Wix Editor.