To compare the best web hosts, we hosted the same WordPress website on each one and tested performance, customer service, and value for money.
Check out the results here.
Since their founding in 2006, 1984 Hosting has grown to become Iceland's largest web hosting provider by far. Built on the three core values of civil rights protection, green, eco-friendly energy, and the utilization of free, open-source software, 1984 Hosting is a popular choice for civil rights enthusiasts.
Users should note that their data centers are based in Iceland and therefore may be somewhat slower to load for website visitors located farther away, but if freedom of speech is the primary characteristic you're looking for in a web host, 1984 Hosting is an excellent candidate.
Features & Ease of Use
1984 Hosting is notable because of Iceland's civil rights and freedom of speech laws – and indeed, most of their users endorse them primarily because they're a huge supporter of journalistic expression. They make every effort to protect the privacy and security of their users, and this is made possible because the company operates exclusively out of Iceland's journalistic safe haven.
However, it does come with a caveat: their user interface isn't the best in terms of user-friendliness, as certain sections are only partially translated and you'll occasionally be redirected to Icelandic webpages.
That said, managing your website via their control panel is straightforward enough. In place of the typical cPanel or Plesk control panel, 1984 Hosting offers their own i-MSCP (internet Multi-Server Control Panel) interface, which you can use to manage everything you need within your account.
1984 Hosting also offers unlimited storage, data transfer, and domains with their plans – an even more impressive feat when you consider how expensive bandwidth in Iceland is.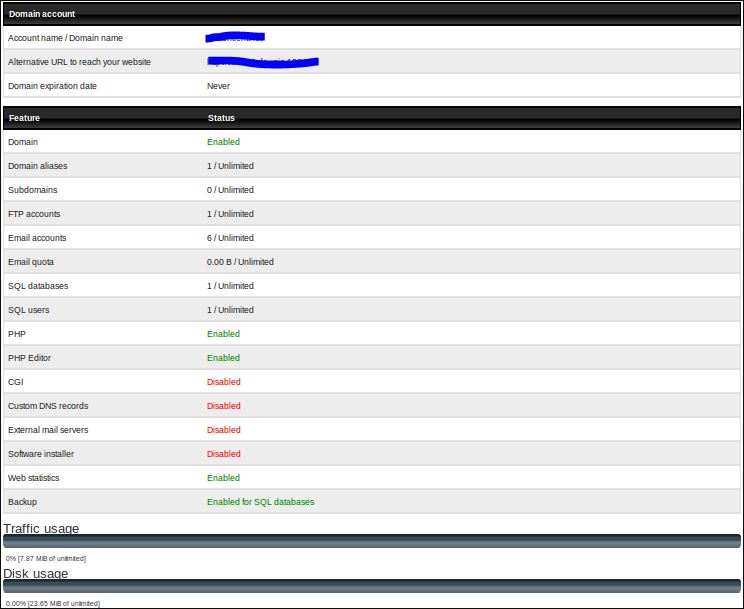 If you're big on eco-friendliness, you'll be happy to know that 1984 Hosting utilizes only electricity from renewable energy sources, and they're committed to achieving the highest possible energy utilization efficiency levels.
They also employ only free, open-source software on their servers, in line with their belief in everyone's right to learn and share what they've learnt with others.
Pricing & Support
1984 Hosting offers shared hosting and VPS hosting packages. Their plans, while not the cheapest onthe market, are affordably priced and come with the security and peace of mind valued by those searching for greater journalistic expression and protection of free speech.
There's no free plan or money-back guarantee available, but if you register for a 24- or 36-month contract, you'll get an additional discount. Plus, in accordance with their support of customer's civil rights, they also accept anonymous payment through Bitcoin.
1984 Hosting's support falls short of expectations. They provide assistance through a knowledge base, FAQ, and email submission form. However, I encountered a broken link when I tried accessing the FAQ, and it seems that it has been broken for quite some time now based on my online search. The questions and answers in the knowledge base are also written in Icelandic, but that can be resolved by using Google Translate. If you face any difficulties, their staff is fluent in English and generally responsive through email.