A Massive Software for Project Management. Maybe Too Massive.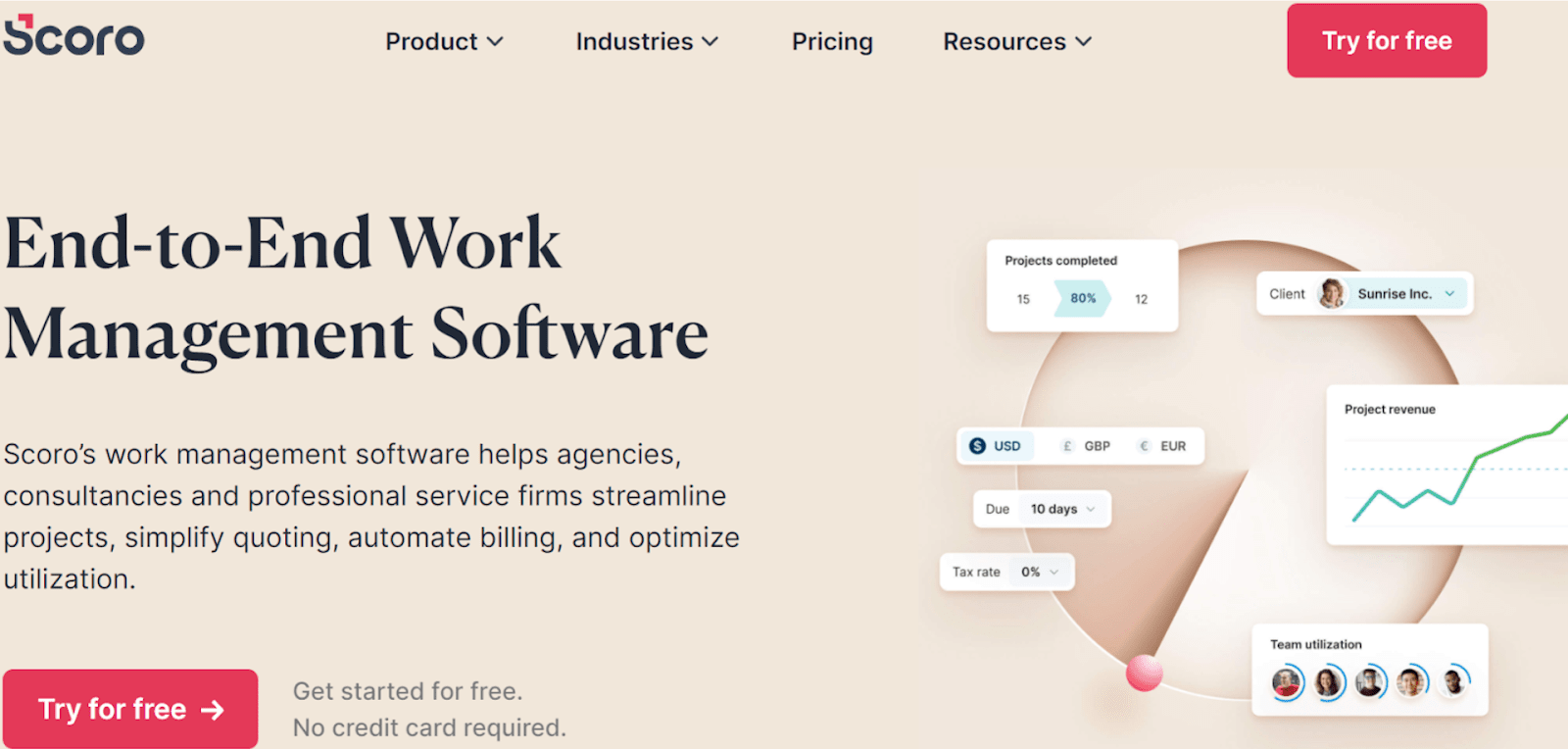 Scoro promises to help you manage "every aspect of your business." That's a big claim. A business involves a lot more than just project management. You need to keep track of your finances, relationships with clients, and a million other things.
Does Scoro deliver? After several days of exploring the software and trying it with different projects, I can say that yes: Scoro can take care of pretty much every aspect of your business.
That doesn't mean you should go running for it, though. The very things that make Scoro great for some users will make it less than ideal for others.
If you need to manage a smaller project, Scoro's avalanche of features will only leave you scratching your head (and wasting time in the process). In addition, its business-first approach won't work for teams that rely on more personal communication.
Scoro is available in English, Estonian, French, German, Latvian, Lithuanian, and Spanish. Although there's no free plan, you can try any plan free for 14 days.
So, is Scoro just what you're looking for? Or is it a little too much? Let's dig in to find out.