With
active user numbers that are projected to surpass three billion as early as 2021
, few things have had as radical of an impact on people's daily lives as social media. These platforms are growing ever larger and,
by current estimations, are used by an astonishing 71% of those with internet access—a number that's only projected to grow
. Primarily through data collection, advertising, and social gaming, social media companies have amassed impressive revenue streams, and offer great promise for internet marketers. While
the majority of platforms that have surpassed 100 million active users originate from the U.S. (where 77% of the population has some type of social media presence)
, the most successful social media sites have a global appeal. In fact, some of the
primary attributes shared by top platforms are that they tend to be available in a variety of languages and allow users to connect across political, economic, or geographical borders
. Although, as this is an era of rapidly changing technologies and a quickly evolving user base, the platforms used, how often they're accessed, and the devices used to navigate them can all change overnight.
Whether you're a marketer, web developer, or just someone interested in the evolution of technology, it's a good idea to learn the current state of the world's most populous social networks
.
Number One: Facebook

Facebook has reigned undefeated as the most used social media platform nearly since the beginning. And now,
with 2.234 billion monthly active users, their place at the top of this list doesn't seem to be coming to an end anytime soon
. The platform, which focuses on interactions between friends and family, sharing photos, info, articles, and status updates, has set the standard for what a social network can be.
Facebook's prominence is international, across demographics, and they're only growing, giving this social media giant a comfortable number one spot on this list.
What Makes Facebook Special?
Facebook stands out as a social media platform for a plethora of reasons.
Unparalleled Reach and Scope
As
the first platform to surpass one billion monthly active users
back in 2012, Facebook has been a hit pretty much since they began. In the following years, Facebook's user base has grown massively, to well over 2 billion, 1.5 billion of whom log in daily.
All these users have amassed the platform an impressive revenue stream, earning them $40.65 billion USD in 2017 alone
. Facebook's earnings primarily come through advertising, as marketers attempt to
improve their ad conversions
across the platform.
High ROI for Marketers
Being the market leader in terms of reach and scope makes Facebook one of the most attractive platforms for marketers. According to
the Social Media Marketing Report, 62% of marketers consider the platform to be their most important social network, and the best in terms of return on investment (ROI)
.
Popular Mobile Apps
Another area where Facebook stands out is with their mobile apps.
The Facebook app is the most widely used social networking app within the U.S., with 90.6% of all mobile users accessing it
—equivalent to 168,760,000 users! The Facebook Lite app, a simplified version of the mobile app, was developed for use in places with poor internet connections. This has ensured the platform's popularity in emerging markets, such as India and the Philippines.
Facebook's popular messaging app, Facebook Messenger, is also one of the most used messaging apps worldwide, with 1.3 billion active users
. They are the leading mobile messaging app within the U.S., with 110.95 million monthly active users. Facebook's ability to dominate on mobile platforms is in part responsible for their overwhelming success.
Who Uses Facebook?
Being the most popularly used platform means that
Facebook has a greater representation of users than any of its competitors
.
Facebook Demographics by Age
When it comes to age, Facebook demographics break down as follows:
Teens between the ages of 13 and 17 account for only 7% of Facebook's total monthly active users
Millennials make up the largest generational cohort on the platform, with 58% of users being between the ages of 18 and 34
Generation X accounts for about a quarter of all users, with 26% being between the ages of 35 and 54
Baby Boomers make up a fairly small percentage of Facebook's total user base, with only 10% being above 55 years of age
Facebook is more popular among Baby Boomers within the U.S., with around 21% of Americans over 55 using the platform
American Millennials overall use the platform less than the global average, as only 42% of those aged 18 to 34 are active users (compared to 58% globally)
Among American teens aged 13 to 17, just over half (51%) use Facebook, although only 10% said it was the platform they used the most often
Facebook Demographics by Gender
Globally, Facebook has more users who identify as male than female, although the opposite is true within the U.S.
Across countries, 43% of users are women, while 57% are men
. Among Americans, however, 51% of users are female, and only 48% are men, making the divide much closer within this valuable market. (Note that percentages do not equal 100% due to rounding.)
Facebook Demographics by Country
Facebook is currently used by 22.9 percent of the global population
. The country with the highest user count, India, has 294 million monthly active users;
the U.S. is in second place, with 204 million active users
. The next three highest ranking countries are Indonesia (131 million users), Brazil (129 million users), and Mexico (84 million users).
Number Two: YouTube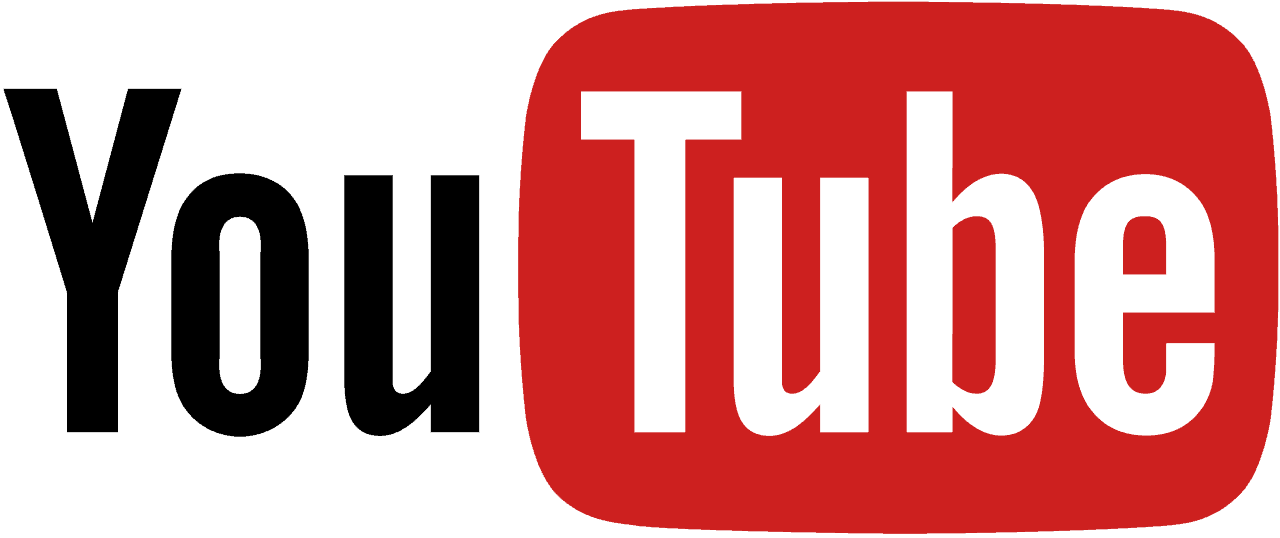 With
a monthly active user count of 2 billion people
, YouTube comes in as the social media platform with the second highest number of active users. Bought by Google in 2006 for $1.65 billion, YouTube's overall performance has been kept relatively quiet since the acquisition. That being said,
the platform depends primarily on user-generated video content, and is estimated to bring in billions of dollars of ad revenue annually
.
What Makes YouTube Special?
YouTube is one of the most widely used platforms, and is
regularly accessed by an astonishing 73% of all Americans with internet access, more than any other platform in this market
.
Dedicated Viewership
Out of their total global user base, more than 30 million of them are on the platform daily. And, among these daily users, as many as
five billion videos are watched each day, adding up to an average viewing session of around 40 minutes per daily active user
. YouTube is also fairly popular among mobile users, with half a billion videos viewed via mobile devices daily.
Preferred by Teens
Among younger audiences,
YouTube has become a favorite form of entertainment, with Millennials preferring it two to one over traditional television
. Within this valuable demographic, 37% report to binge watch YouTube programming regularly. They primarily come to the platform for the free programming, most of which was developed by one of 50 million active content creators.
Search Engine Capabilities
Due to the platform's acquisition by Google, YouTube's search competencies were greatly improved, providing a massive library of user-generated video content that's easily navigable. Since then,
the video sharing platform has grown into the second largest search engine for those trying to find video-based content
.
User Revenue Potential
And, unlike most other social media platforms, YouTube shares its advertising revenue with its most popular content creators. This has led to a combined total of $127 million earned by the platform's top performing stars in the year 2017 alone. This is, in large part, why
more than 300 hours of video are uploaded to the platform every minute of every day
!
Who Uses YouTube?
When compared to competing platforms, the user demographics of YouTube are more evenly spread. Used by men and women, young and old, from around the world, no other platform is as widely known or used on this scale—other than Facebook, of course.
YouTube Demographics by Age
When comes to age demographics on YouTube, usage statistics are far more spread out than on other platforms. This is especially true within the U.S., where it's now used by the majority of adults. YouTube's age demographics are as follows:
Globally, 34% of Millennials between the ages of 18 and 34 are active users
The majority of viewers are between 25 and 44 years old, with 49% of active users in this range
Only 16% of users are between 45 and 54 years of age
Baby Boomers aged 55 and above use the platform the least, and only constitute 11% of all global users
Within the U.S., an amazing 96% of those aged 18 to 24, 95% aged 25 to 34, 90% aged 35 to 44, 85% aged 45 to 54, 79% aged 55 to 75, and 51% of those over 75 use the platform regularly
On mobile devices, YouTube reaches more people between the ages 18 and 49 than any cable or broadcast television network
Among American teens aged 13 to 17, 83% claim to be YouTube users, with 32% saying that it's their most used platform, making it the most popular platform amongst this age range
YouTube Demographics by Gender
Internationally,
YouTube users are predominantly men
, with 62% of all users identifying as male, and only 38% as female. However,
within the U.S. the user numbers are about even in regards to gender
, and 83% of both male and female internet users claim to access the platform regularly.
Gender also plays a role in how a person uses YouTube
. Among male users, the most popular types of content are soccer and strategy games. Females, on the other hand, are more likely to use YouTube to access instructional beauty videos.
YouTube Demographics by Country
With local versions in more than 90 countries and over 75 different languages, YouTube is popular across the globe.
Its use is so ubiquitous, in fact, that 95% of all global internet users access the platform with some regularity
. Although, even with its international appeal, the majority of YouTube's users reside within the U.S. (167.4 million). In second place, with 69.5 million users, is Brazil, followed by Russia with 47.4 million, then Japan with 46.8 million, and India with 41.2 million monthly active users.
Number Three: Instagram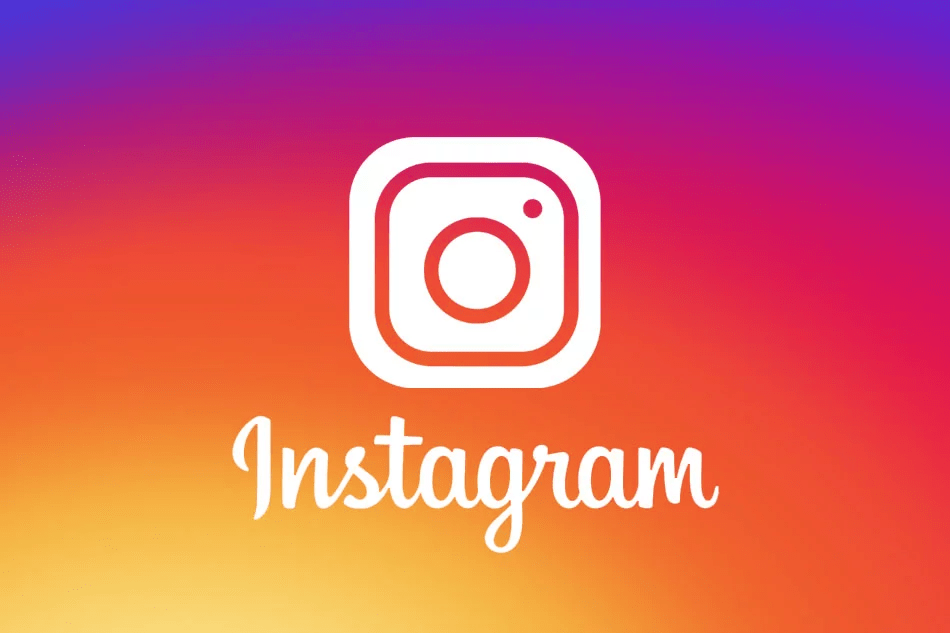 The relatively new image sharing platform was purchased by Facebook in 2012, just two short years after its inception, for a surprising one billion dollars
. Since then, the platform has blossomed, reaching one billion monthly active users by mid-2018, up by over 200 million in under a year.
What Makes Instagram Special?
As the youngest platform to make this list, Instagram has made quite the name for itself.
Highly Engaged Audience
Instagram's massive user base is among some of the most active social media users, with half of them (500 million people) logging in daily.
The platform's users are also more engaged than those using other major social media platforms, with 10 times more engagement per post than Facebook, 54 times more than Pinterest, and an incredible 84 times the engagement rate of Twitter
.
Excellent Marketing Opportunities
Among all American mobile users, 62.8% log into Instagram's app regularly. According to Instagram, a vast majority (80%) of users follow one or more business on Instagram, and nearly one-third (30%) of users have bought a product discovered on the app. With such an engaged audience, marketers have grown especially interested in Instagram, with 54% currently using it, and 63% claiming that they intend to maximize their marketing by increasing their presence across the platform.
No Signs of Slowing Down
Instagram is among the fastest growing social media platforms currently on the market.
With a growth rate of around 5% per quarter, they're adding users much quicker than Facebook's 3.14% quarterly growth rate, and Snapchat's 2.13% rate
. This is partially due to a decrease in sentiment towards Facebook after multiple data breaches and privacy scandals. Additionally, since its release,
Instagram Stories has grown to surpass its competitor, Snapchat
, and now has more than twice their user count, with 400 million daily active users (compared to Snapchat's 191 million).
Who Uses Instagram?
The user demographics of Instagram are slightly different than those of their parent company, Facebook. In general, Instagram users tend to be a bit younger and vary less by gender.
Instagram Demographics by Age
By age, Instagram users are as follows:
Only 7% of all active users are teens between the ages of 13 and 17
Among global users, 62% are between 18 and 34 years old, making Millennials the highest represented generational cohort on the platform
Globally, of those aged between 35 and 54, 24% are users, making those from Generation X the second most common cohort to actively use the site
Baby Boomers are the smallest age group on Instagram, with only 5% of those aged 55 and above using the platform across the globe
Instagram is a predominately young platform, with 69% of users being under 34 years of age
Among teens (13 to 17) within the U.S., 73% claim to actively use the platform, although only 15% said it was their most commonly used platform. However, 32% of respondents this same age group said that Instagram is their favorite social media platform
Instagram Demographics by Gender
The global gender demographics of Instagram are nearly equal, with females taking an incredibly narrow lead. Across the world,
50.4% of Instagram users identify as female, with 49.6% identifying as men
.
Instagram Demographics by Country
By country,
the U.S. has the highest user count by far, with 121 million people logging in at least once a month, constituting 39% of all U.S. adult internet users
. India is a far second, with 71 million users, followed by Brazil with 64 million, Indonesia with 59 million, and Turkey with 37 million monthly active users.
Other Notable Platforms
While the top three platforms covered in this article constitute the world's most popular, there are a few more notable platforms that deserve a mention. One such platform is Qzone, a popular Chinese social network.
With 548 million monthly active users, predominantly in Asian markets, Qzone is quickly gaining prominence
in the world of social media and is definitely worth some attention. Another platform that's well known, but didn't quite have the user numbers to make this list, is Twitter.
While their 335 million users is a small count compared to others we've listed, Twitter still commands a strong influence, and is considered the third best platform for marketers in terms of ROI
. This makes Twitter especially attractive to marketers who are trying to find success on the platform. Regardless of the platforms you decide to use, it's a good idea to take advantage of the
best social media management tools
if you wish to get the most out of them. By using these tools, improving your knowledge of available social media choices, as well as establishing clear goals, you can learn to master these powerful platforms.
---
Sources
https ://www.statista.com
https ://www.bigcommerce.com/blog/social-media-advertising/#the-6-best-social-networks-for-ecommerce-advertising
https ://www.ama.org/publications/eNewsletters/Marketing-News-Weekly/Pages/most-marketers-view-facebook-most-important-social-platform.aspx
http ://www.pewinternet.org
https ://techcrunch.com
https ://sproutsocial.com
https ://www.cnbc.com/2018/06/28/instagram-stories-daily-active-users-double-snapchats.html
https ://www.investopedia.com/articles/personal-finance/051815/top-11-companies-owned-facebook.asp
https ://www.omnicoreagency.com/youtube-statistics/
http ://www.businessofapps.com/data/youtube-statistics/
https ://www.spredfast.com/social-media-tips/social-media-demographics-current
https ://www.brandwatch.com/blog/39-youtube-stats/
https ://www.socialmediatoday.com/social-business/mind-blowing-youtube-stats-facts-and-figures-2017-infographic