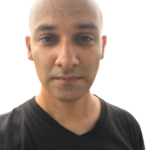 Mustafa Khundmiri
Mustafa is an experienced freelance writer for hire. He's passionate about startups and primarily writes on topics related to digital marketing and online business. His services include copywriting, blog post writing, and ghostwriting.
All (1)
Reviews (0)
Posts (1)
Blog Posts
6 Best ConvertKit Alternatives (2023 Update) – 2 Are FREE!
There are many great alternatives to ConvertKit out there, but not all of them live up to expectations. In fact, some of them have the same issues as ConvertKit. For starters, ConvertKit gives you only a few email template options. Even its landing page and opt-in form designs are limited. Except for the colors, there's not much you can customize. Keep in mind that...