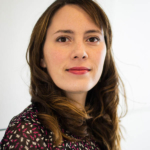 Anna Prims
Anna is a freelance writer and online marketing specialist with a passion for helping small companies grow. When she's not busy creating content for her clients, you'll find her reading a good book, baking delicious brownies, or playing with her kids.
All (1)
Reviews (0)
Posts (1)
Blog Posts
5 Best Sendinblue Alternatives 2023 – 2 Are 100% Free
If Sendinblue isn't working out for you and you want to switch to another provider, you'll need to be careful when looking for a replacement. Sendinblue's competitors aren't all good alternatives, and the last thing you want is to end up with a provider that has the same issues. You might be looking for an email service provider with better support or a simpler user...